With the promise of azalea's first bloom, Wilmington prepares for its 67th Annual Azalea Festival, which kicks off next week on April 9. In a flurry of pomp and circumstance and endless social engagements, the fashion focus is not necessarily on the queen and belles alone. The Azalea Festival also signifies one of Wilmington's signature fashion events of the year – the Garden Party.
Each year I've attended the official party or the after-parties, I have always opted for vintage so this beautiful belle (above) from the early 20's is the epitome of Garden Party panache in my mind.
The options are endless so I'm looking forward to seeing what you will be wearing on the "Green Carpet." Stay tuned for the FASHION FIX's "Best Dressed" contest at next Friday's Garden Party festivities.
Prepare to share your Garden Party look via Instagram with the #gardenpartyfix hashtag and don't forget to tag @stylegirljj!
Since we are officially one week out, I thought I'd share some Garden Party inspiration along with some local finds in bloom!
xo
GARDEN PARTY ESSENTIALS:
Don't forget your parasol!
L: Stella McCartney
R: Dot Bloom Necklace $198 from Elissa Riley of Stella & Dot
If this dress wasn't sold out on TopShop,
I would be wearing this to Garden Party – LOVE!
Reverse Australia "Juliette" black floral romper
from Tusc Boutique
(curated by Wilmington native Carissa Thomas)
Grass green dress in the window at A Second Time Around
With vintage, it's guaranteed noone else will be wearing your dress!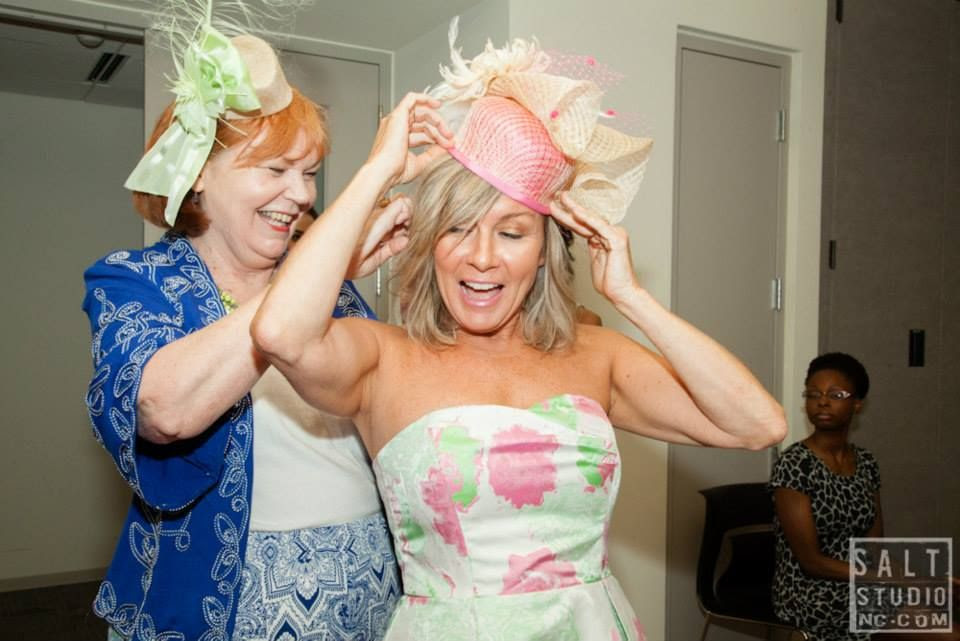 Milliner Jan Wutkowski of aMuse placing one of her handmade headpieces on the head of Janis Netherland backstage at the Spring Fashion Preview. Hurry! Jan is taking last-minute custom orders for Garden Party hats / fascinators now!
A graphic print knit dress with a hint of floral
paired with black espadrille wedges from Torri/Bell
Ginny modeling the floral slit-front pants from
Lula Balou at the Spring Fashion Preview – an
unexpected alternative for Garden Party attire!
L: Fleurette Statement Necklace $198 from Elissa Riley of Stella & Dot
R: Elodie floral necklace $89 from Elissa Riley of Stella & Dot
Blockade Runner
50th Anniversary Party
2.39.2014
Blockade Runner owner Mary Baggett holding court with
her friends Suzanne Thatcher and her husband.
Such a great trio in the arts community making a grand entrance – Shane Fernando, CAM Director Anne Brennan and Thalian Hall Executive Director Tony Rivenbark
L: Suzanne Thatcher looking mid-century chic.
R: My date for the night – Photographer Kelly Starbuck of SALT Studio
It's a British Invasion!
Even The Beatles returned to relive 1964.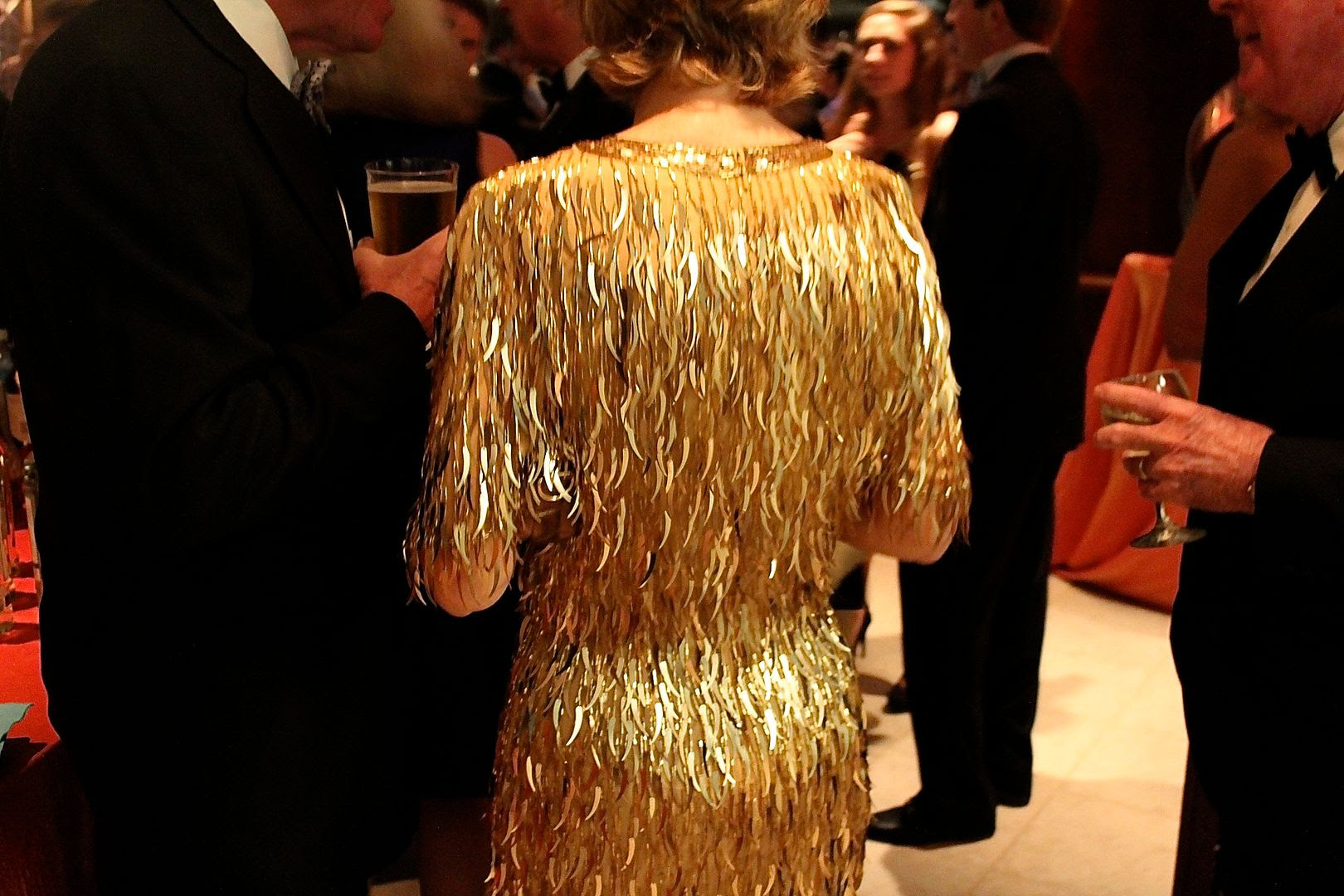 L: Builder Robert Clements with his gorgeous wife Mariangela Barbosa
R: The beautiful Michi Howe glows in an aqua jumpsuit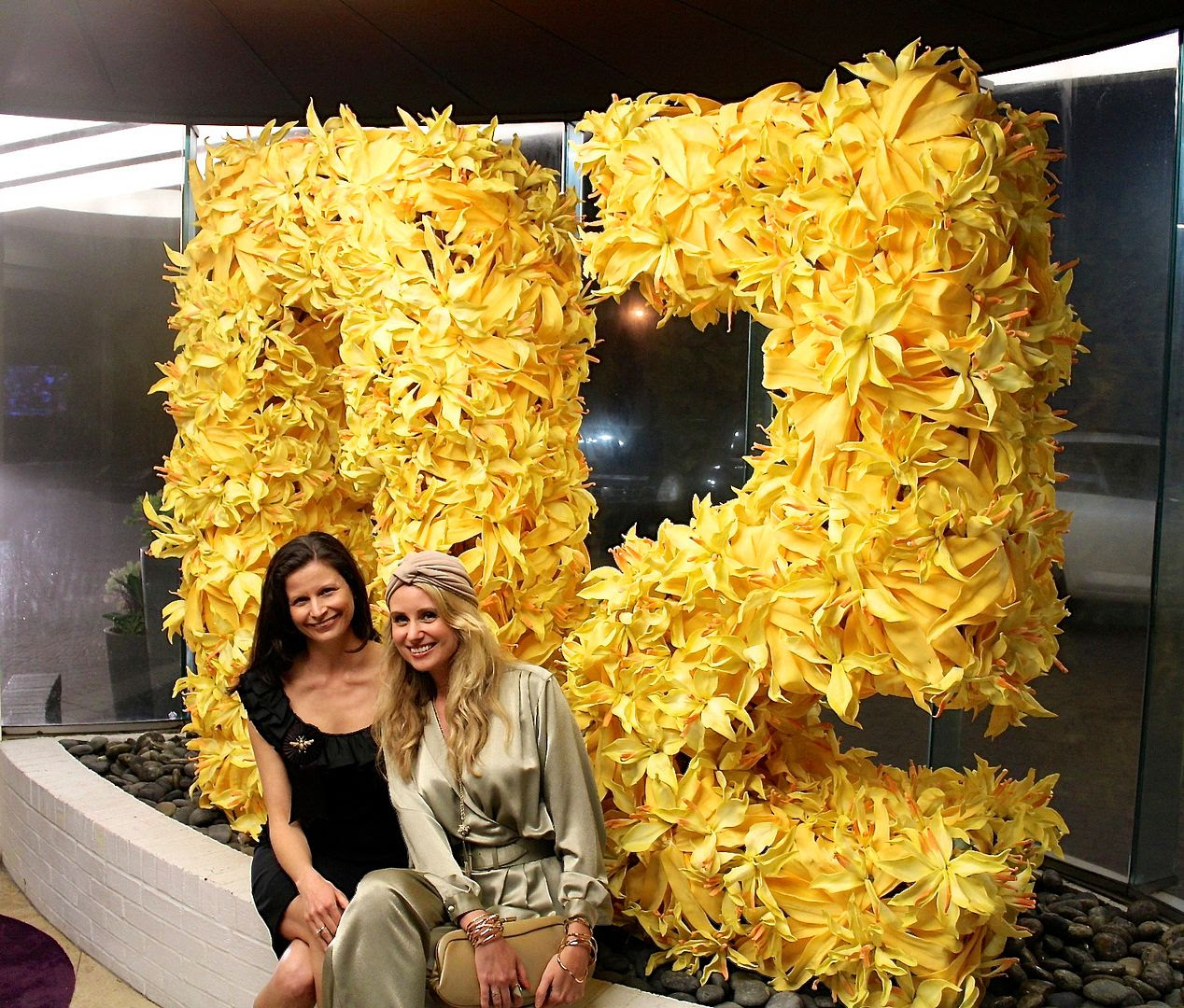 Blockade Runner owner Mary Baggett (left) with
her friends Suzanne Thatcher and Suzanne's husband.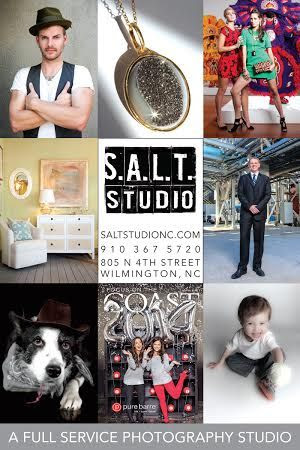 Take a look at their fun video of the interior designers
making their mad dash for first dibs —
CLICK HERE!