Featured artist Sullivan Anlyan last night at the Triple Threat art opening at Annex
TRIPLE THREAT
Art Opening at Annex
I recently re-read David Bowie's Proust questionnaire in Vanity Fair circa 2009 via Brain Pickings, Joel's "favorite newsletter after the Fashion Fix." His answers, at the same time cheeky and profound, shed light on his greatest fear – "converting kilometers to miles" – and his greatest regret, "never wearing bellbottoms." But his answer that made me laugh out loud was his response to, "What is the quality you most like in a woman?"
To this, David Bowie replied, "The ability to burp on command."
Well, you see dear reader, this happens to be one of my own "hidden talents." And, apparently, Iman's too?! A bit embarrassing, but alas, true story. Joel even suggested one day "hot girls burping" could become a YouTube sensation. Just for fun, we googled it and sure enough, this is already a thing.
I digress. What I'm trying to tell you is that my good friend and hair stylist of the last eight years, Cheryl Kent, is full of hidden talents. She not only can tame my wild mane with the flick of her flat iron, but it turns out she is also an incredibly gifted artist. This talent has come into focus the past two years after she returned to school (part-time in addition to her booked chair at Ward Hair & Nail) to study art restoration.
Last night, Cheryl displayed her ethereal nature-inspired charcoals in the Triple Threat art opening at Annex Surf Supply along with the talented Painter Sullivan Anlyan's whimsical gold leaf bunnies (recently discovered by Anthropologie) and Jewelry Designer Suzi Harrison Drake of Whistlepig Workshop Jewelry.
The show will be up only till next Wednesday so make sure you stop by Annex this weekend to get your art fix. In addition to her no-longer-hidden-talent, Cheryl, a new resident on Wrightsville Beach, has also taken up surfing. No biggie – even though our friend Carson almost became shark bait just last weekend. Cringe.
In any event, I'm hoping a few of her hidden talents might start rubbing off on me. (Barney burp) Excuse me. Just kidding…
Happy Weekend, friends!
xo
Featured work by Cheryl Kent (charcoal moon with silver pen)
and bunny with gold leaf by Sullivan Anlyan
Shannon Dunne greeting Sully
(wearing a headdress from her friend Christopher Bromley)
Featured Artist Cheryl Kent looking like a total babe in
this Lotta Stensson caftan dress from Ziabird. Kenneth Cole wedges.
Cheryl is wearing earrings by Featured Artist Suzi Drake of
Whistlepig Workshop Jewelry and dragonfly wing necklace by Mitzy Jonkheer.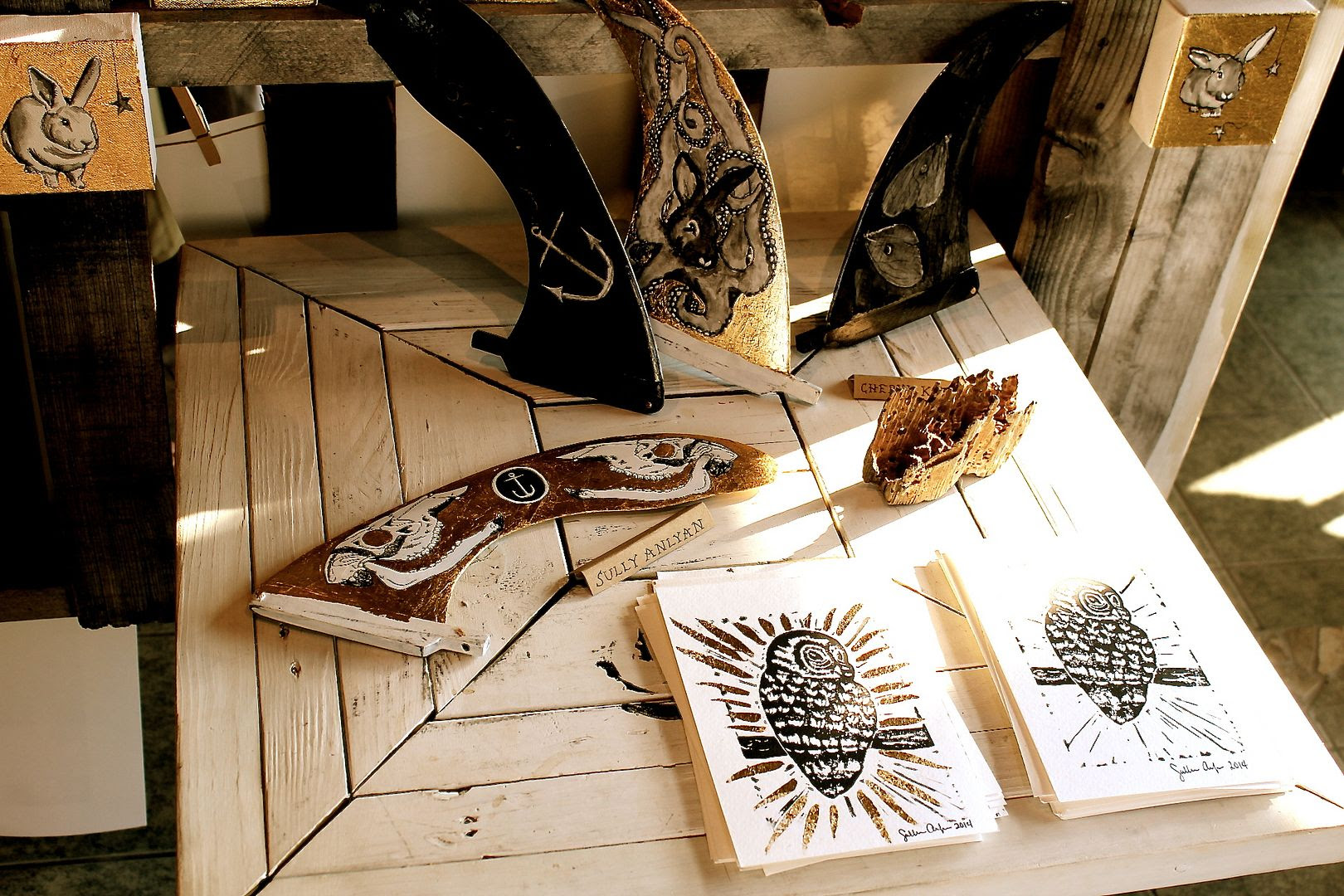 Cheryl accessorizes her arm party with a Liquid Gold silver chain band from Lula Balou (left), a Julie Rofman beaded bracelet and turquoise bangle by Maggie Orli (both from Ziabird) and silver bangle by Martha Ladd
L: Whistlepig blue leather and brass necklace sold to Emily Rodriguez
R: Sully rocking her "art show outfit" purchased 8 years ago from Oliver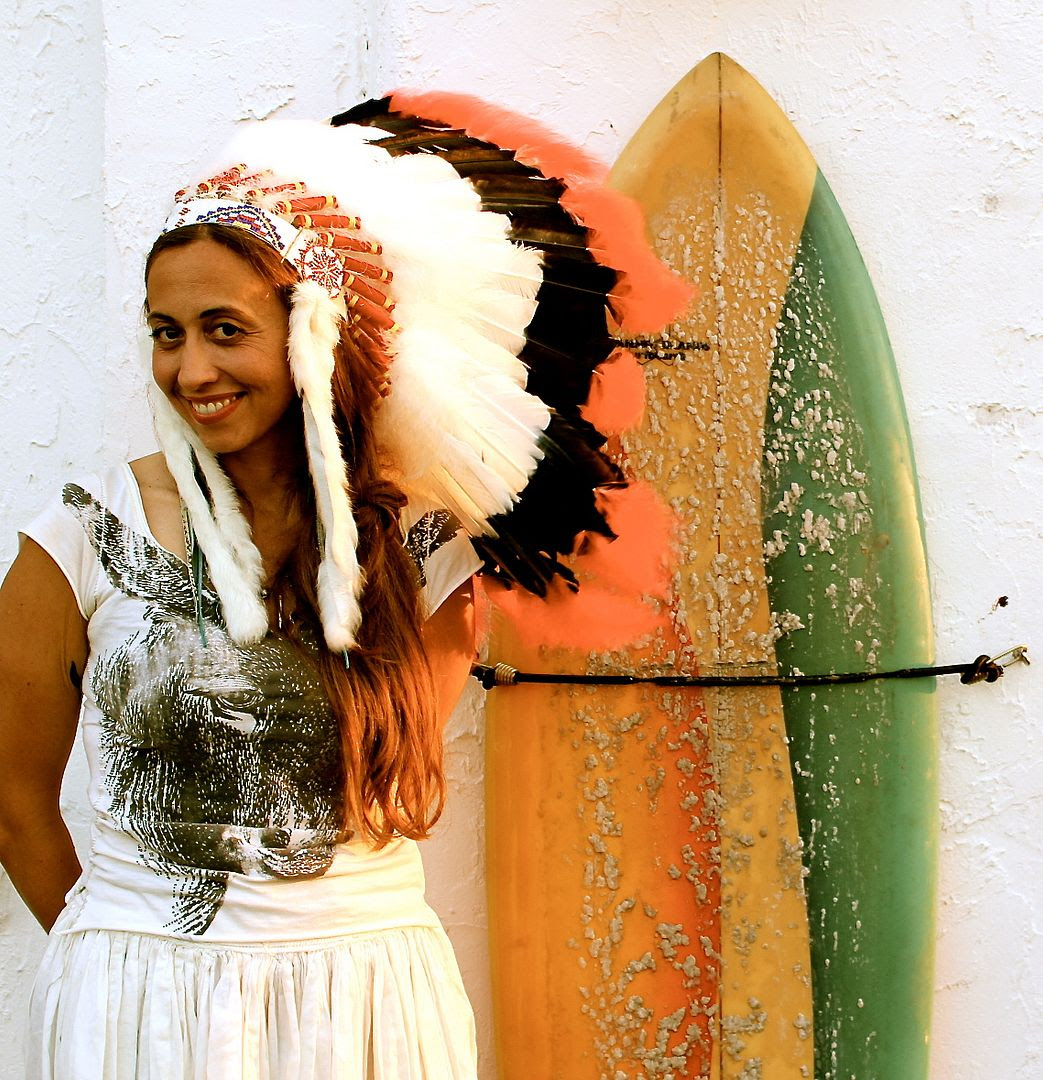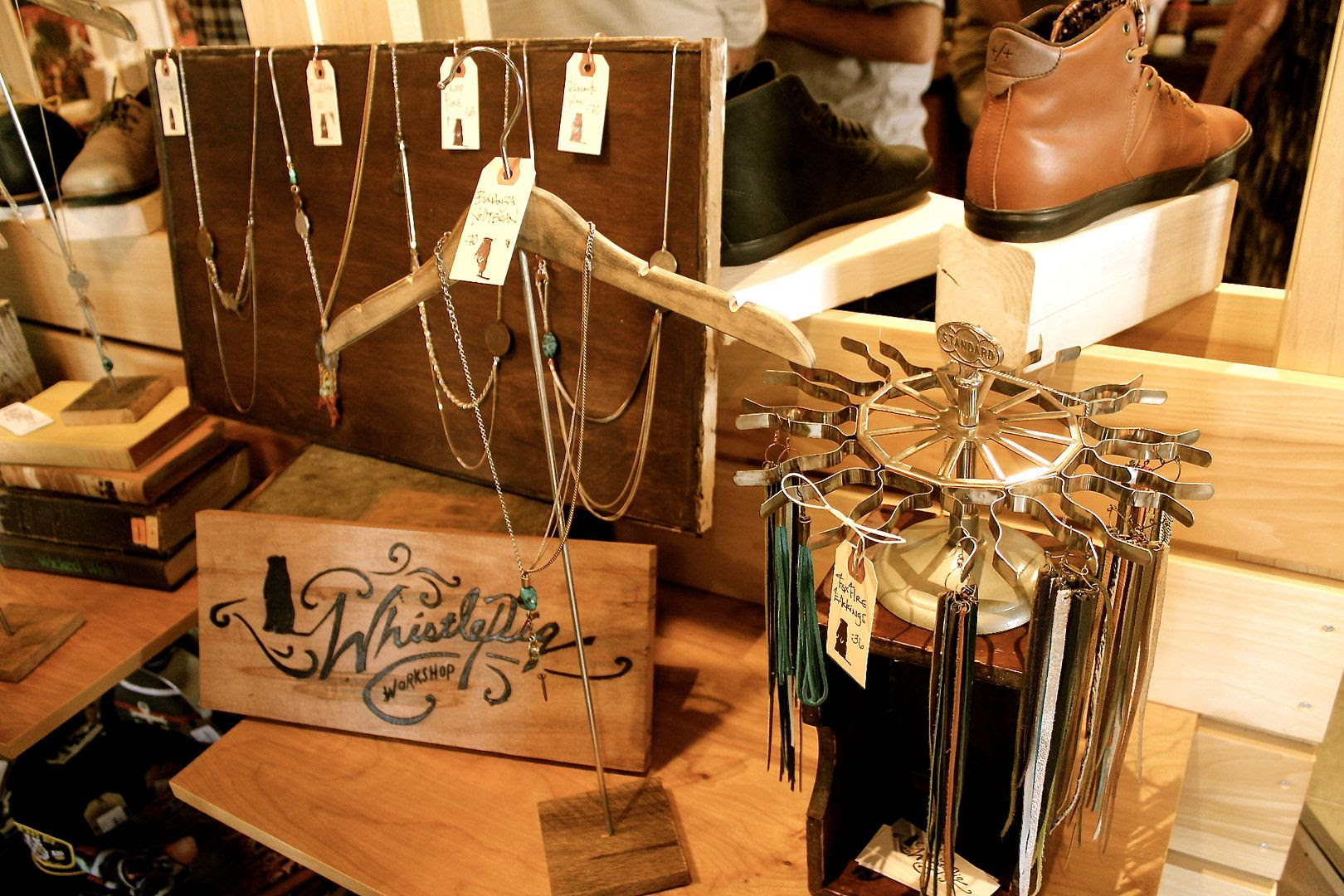 Featured Artist Suzi Drake of Whistlepig Workshop Jewelry talking with Focus on the Coast Publisher Laurel Maultsby and Creative Director David Hitchcock
L: Mary Padgett, owner of Ward Hair & Nail Salon
(where Cheryl has been a hair stylist for over a decade)
R: Hope Henderson & Jamin Belmont of My Wonderful Machine
Kelly Oliver, owner of Oliver
All smiles from the Annex dudes!
Laurel Maultsby and Brook Dorosko
find their favorite Whistlepig Workshop necklace
Cheryl Kent & Jess James
Photos: Jess James
To see more, Click HERE.
July 18
TONIGHT!
Clair Hartmann Art Show
@ Sun Gallery
5-8pm
Come see new dog portrait paintings by Artist Clair Hartmann
(her work is featured on the cover of Salt Magazine this month!)
September 18
4th Annual
Great Gatsby Gala
presented by Kusek Financial Group returns Thursday, September 18th at City Club of Wilmington More details coming soon!