San Francisco LOVE.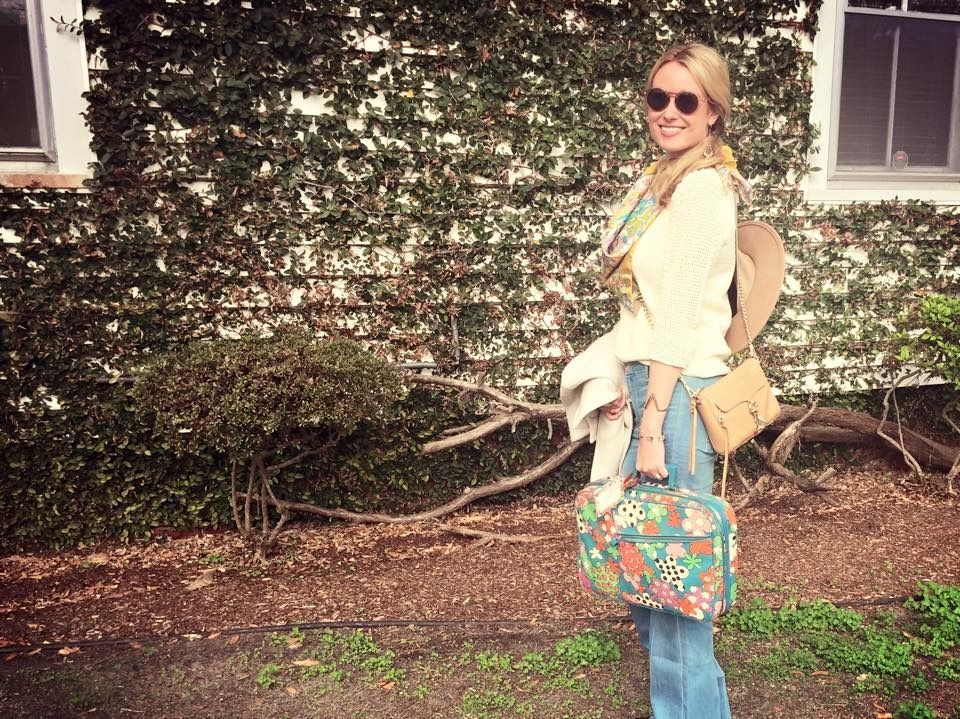 So last Friday I set off for the trip of my dreams to San Francisco. It's still kind of a secret so I can't divulge everything quite yet, dear readers but I'm hoping to share with you some of my experiences over the next few weeks. Let's just say I have a team of magical travel fairies that reside at the corporate headquarters of Airbnb in San Francisco (which all started with my amazing friend Stella, who is an Airbnb-er based in Charleston). It was five days of mystery, surprise, inspiration, new experiences and new friends. I am having sharp pangs of San Fran withdrawal. Till I can share more, I will give you a blow by blow of my Instagram account from Day 1.
Have fun at Garden Party today, Wilmington! And, if you want to look extra fabulous, give a call over to Blue Hand Home (910.509.0088) to book an appointment with the talented Lindsay or Skye of Trish McEvoy makeup. They only have a few appointments left!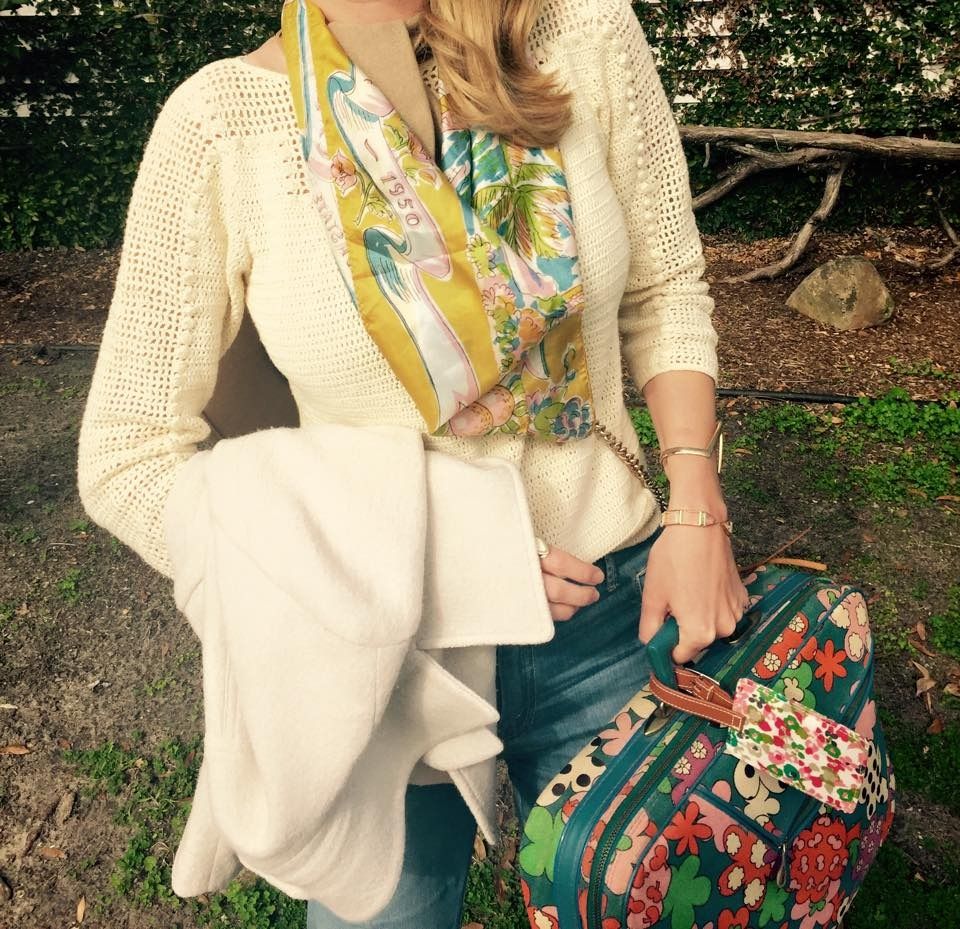 Traveling in style with my vintage floral mini suitcase (which I used as my laptop bag with one change of clothes just in case) and vintage California scarf from my friends at Airbnb.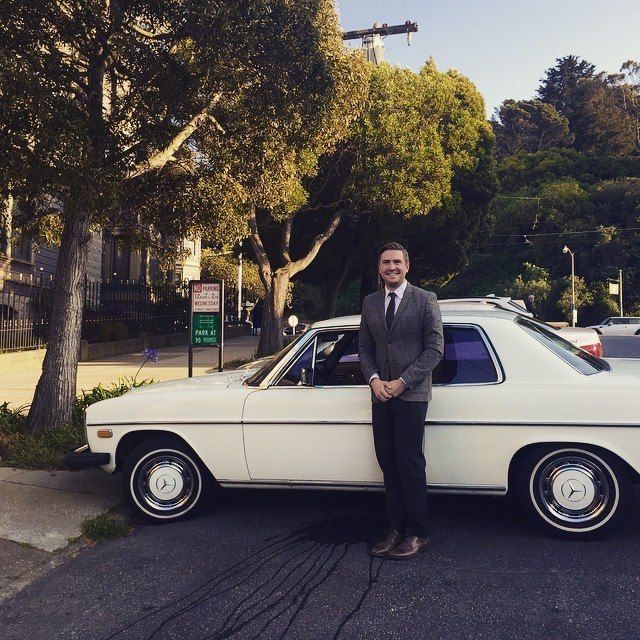 This dapper fella Dave from airbnb picked me up at the airport in the most beautiful vintage Mercedes, gave me a neighborhood tour of San Francisco and dropped me off at a dream home in the Haight. #pinchme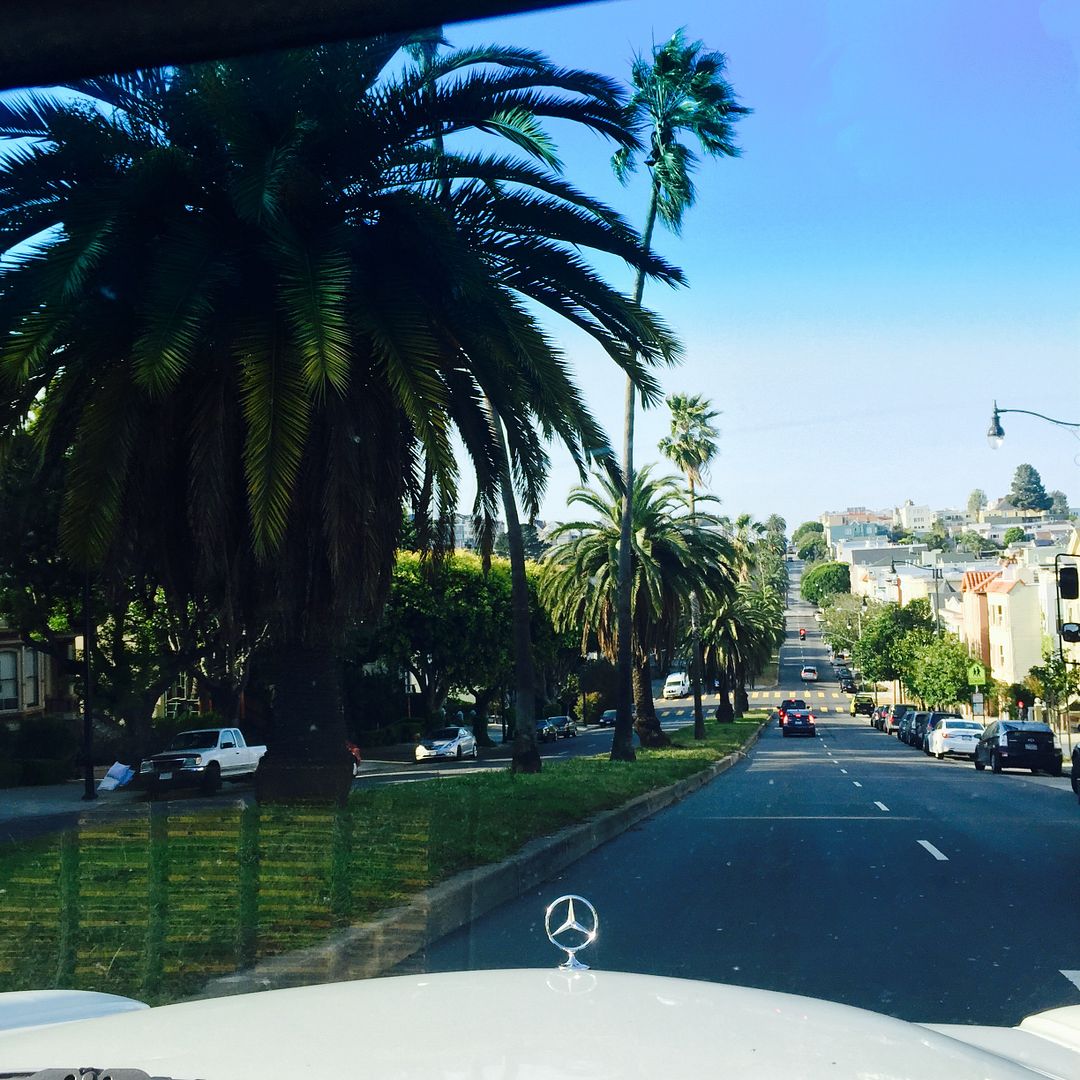 My room on the second floor from the outside of the Spencer Mansion. Magic lighting in the morning.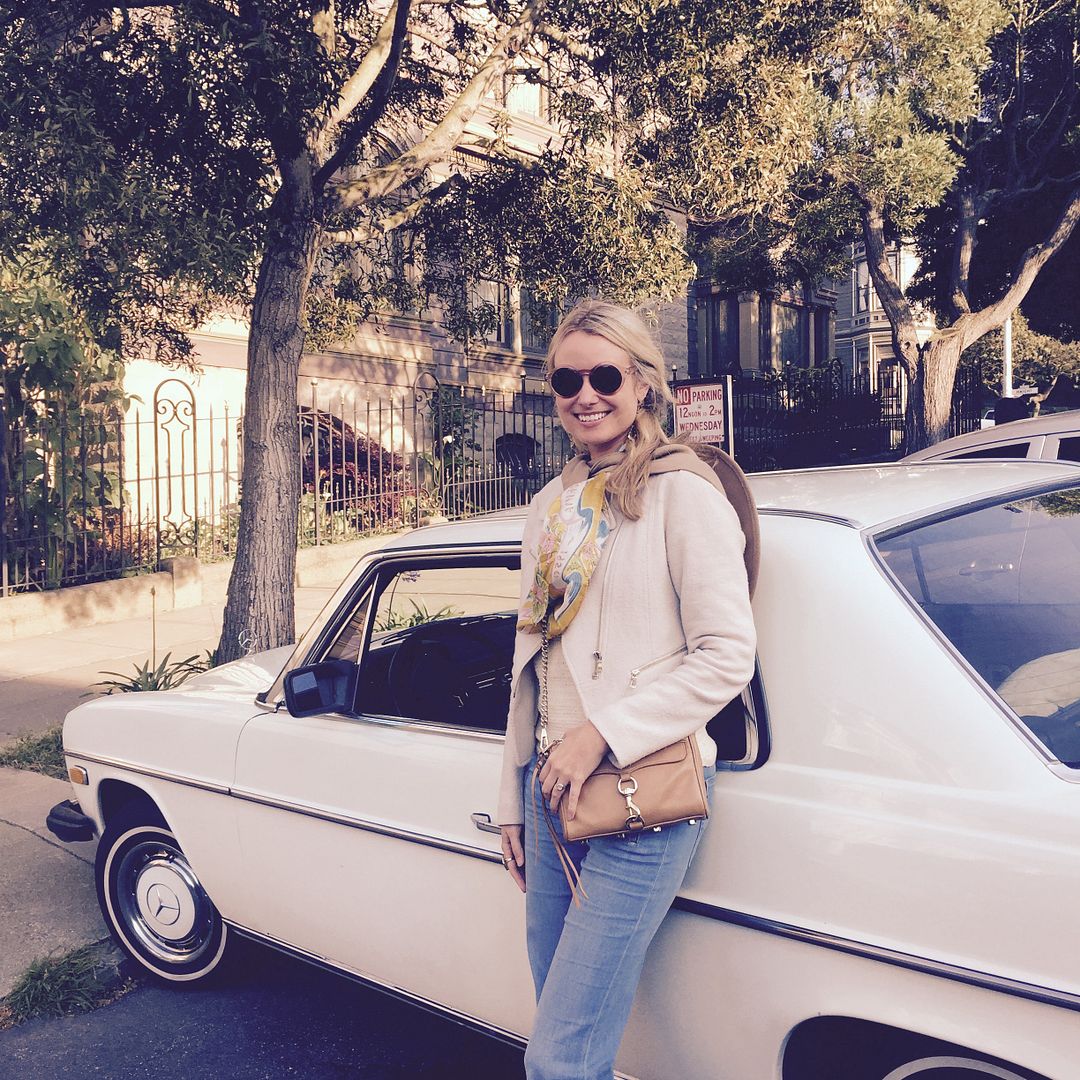 CALIFORNIA, I've arrived!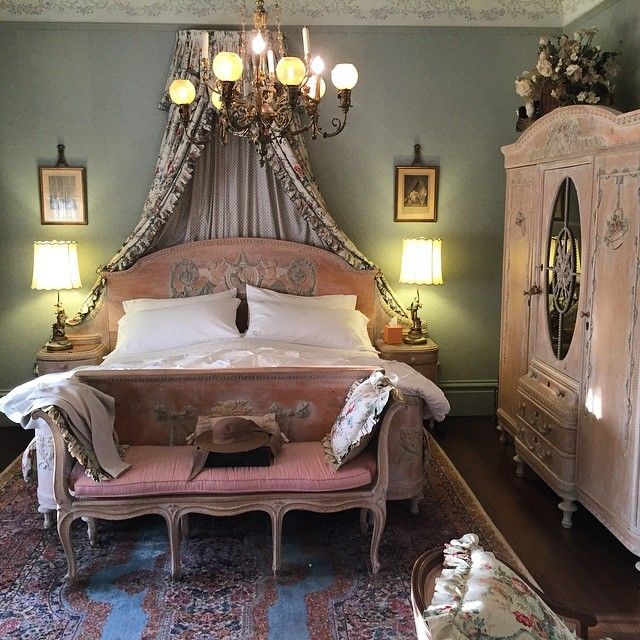 Fairytale room fit for a princess at the dreamy Spencer Mansion. Take me back!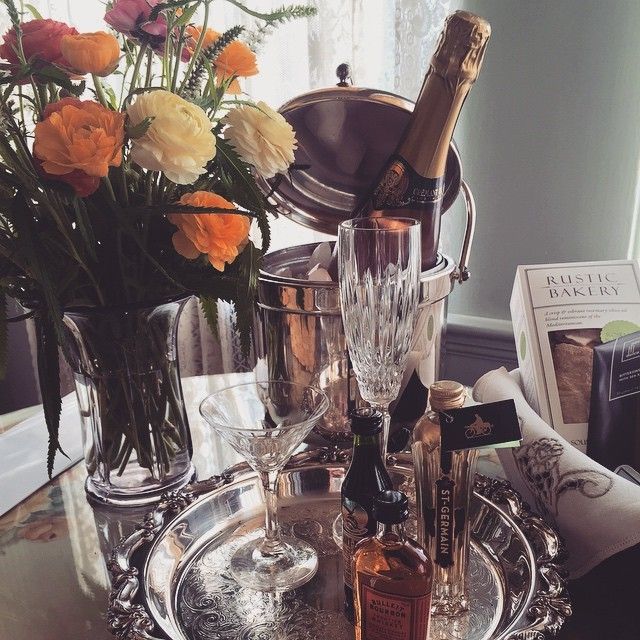 There's even St. Germaine on my welcome tray! In that very moment, I had a feeling this may be the start of the Best. Week. Ever!
Thank you to Le Tote for making every girl's fantasy come true! These lovely pieces were hanging in my closet upon my arrival in preparation for a blogger brunch (more on that later)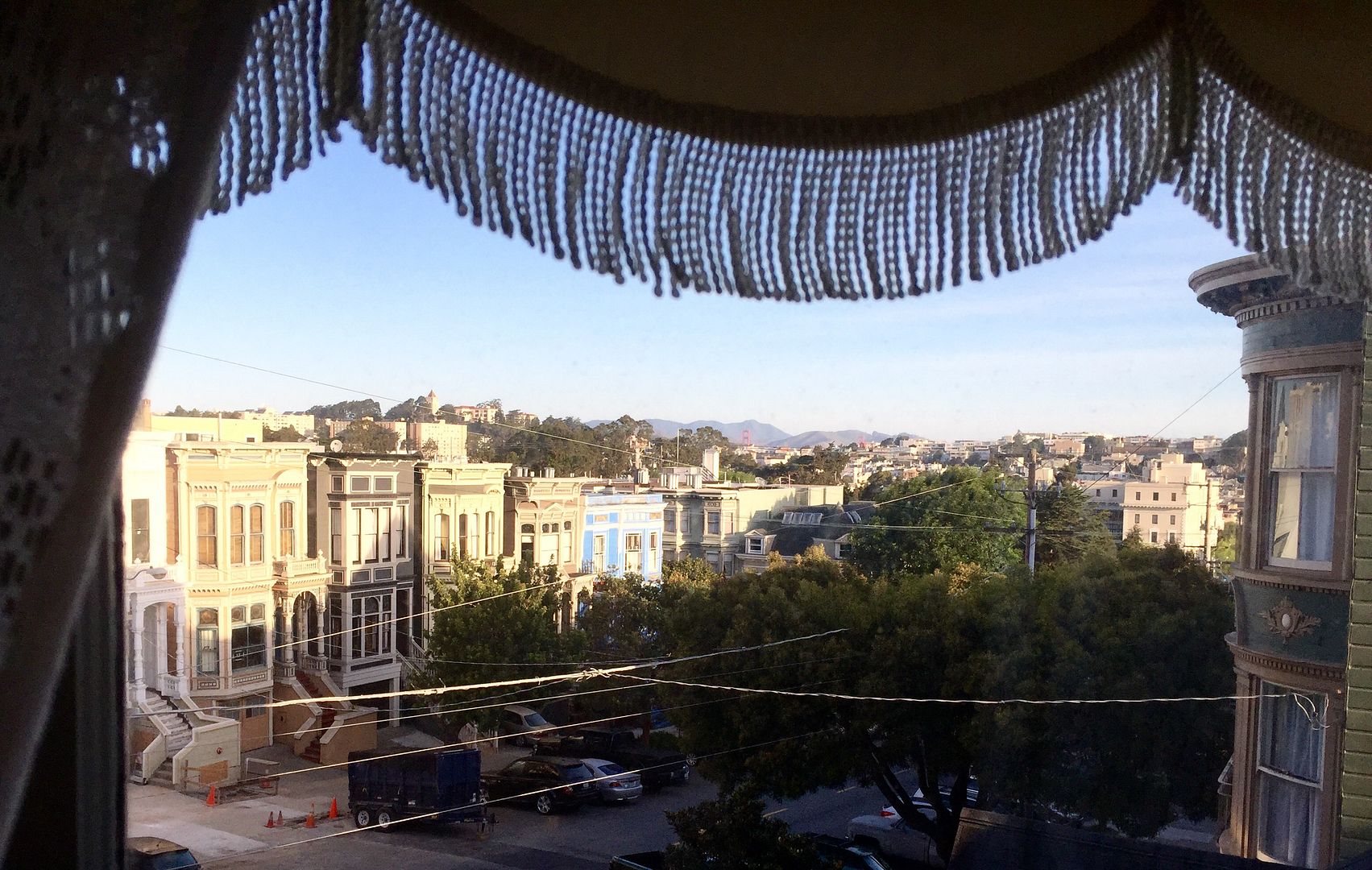 Good morning, San Francisco! I sure could get used to this view. If you look closely, you can spot the Golden Gate Bridge.
Cami told me these two 15-year-old kitties came with the house. The previous owners tried to take them to their new home in Napa twice but they got deathly ill, only to recover immediately after returning to The Spencer Mansion. So, I guess we are actually guests in their home!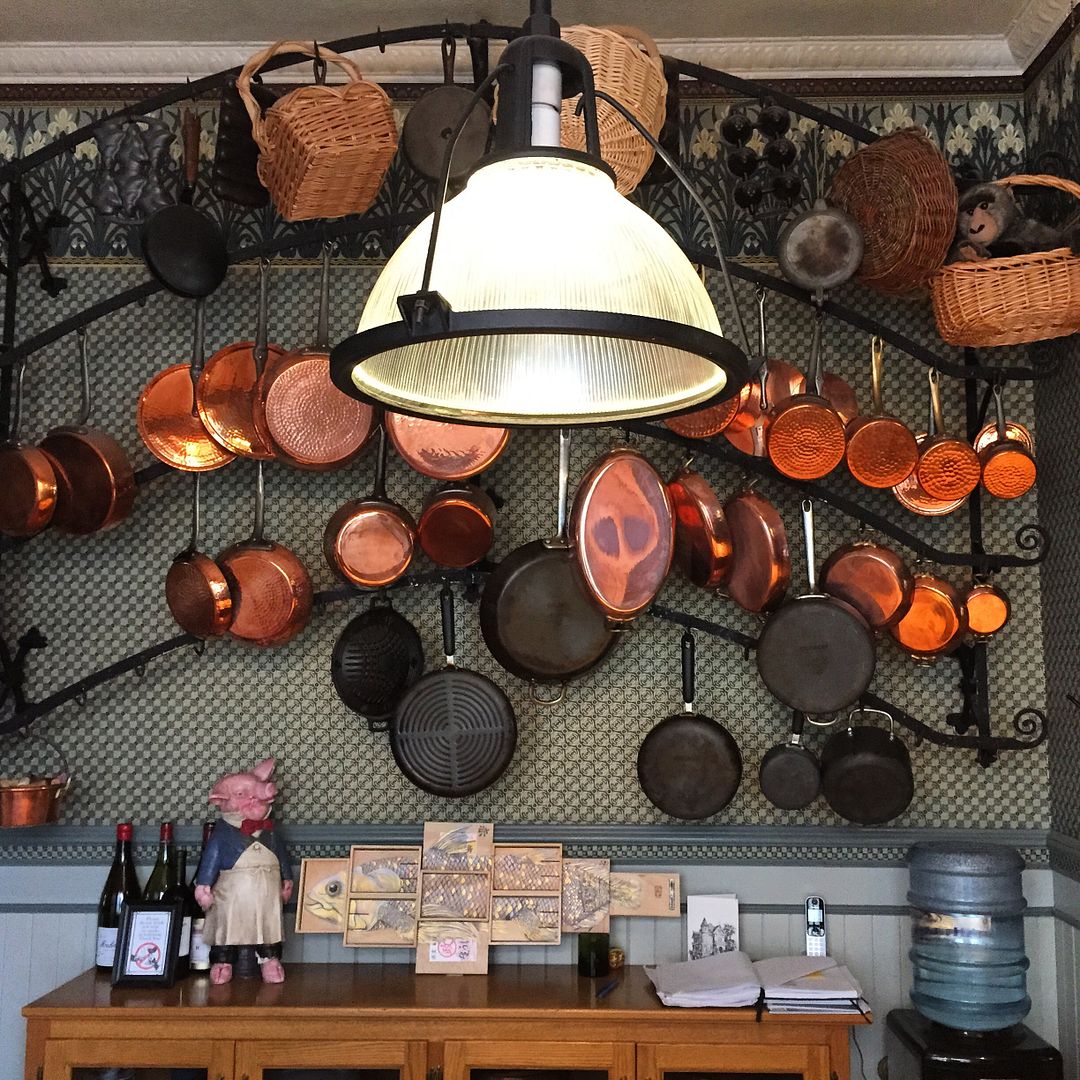 Breakfast.
L: Can't say I'd mind working in this pretty office set-up inside the Spencer Mansion.
R: Entrance to Buena Vista Park, across from The Spencer Mansion.
View across the street from The Spencer Mansion.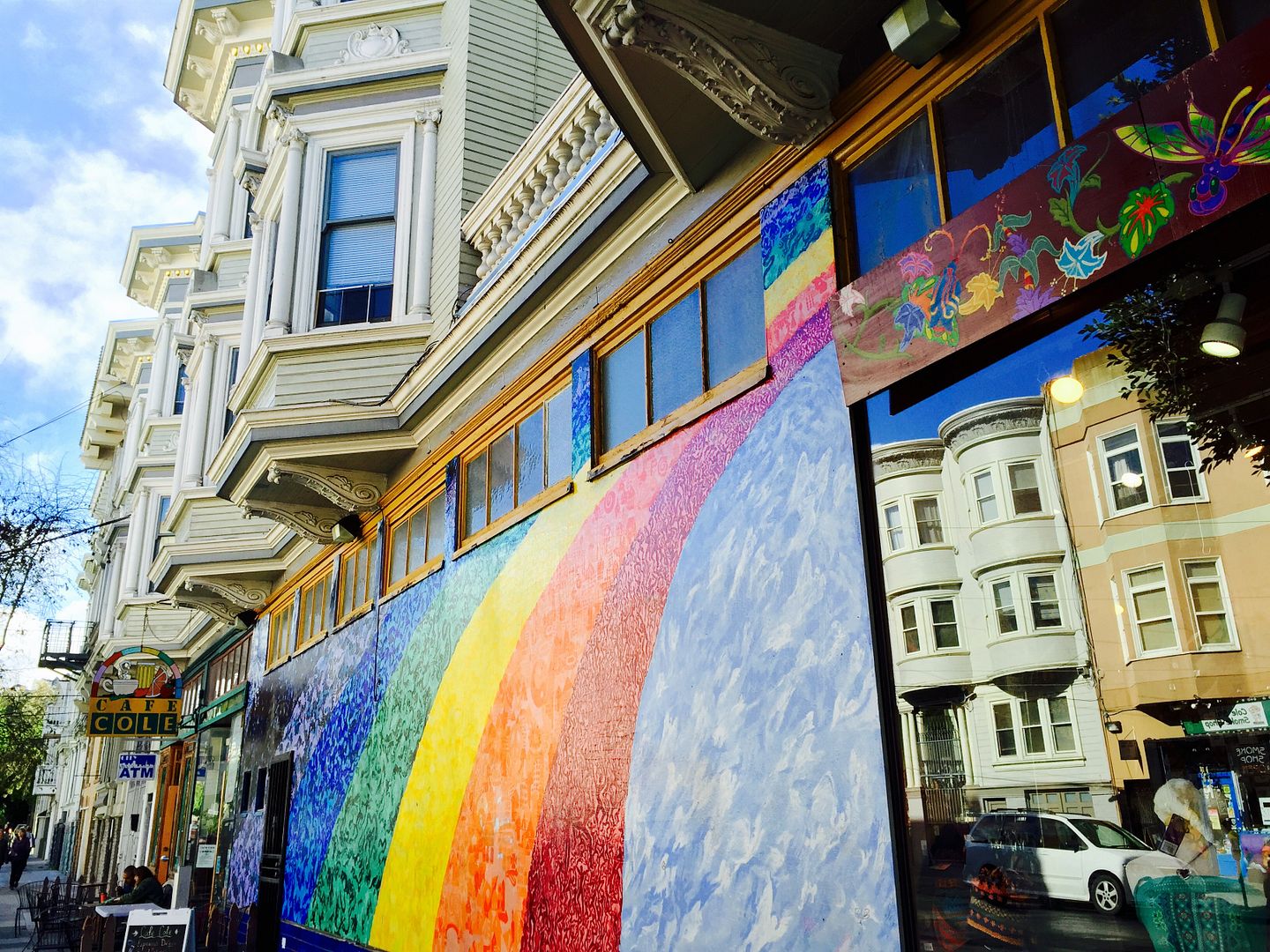 Rainbow mural in the Haight.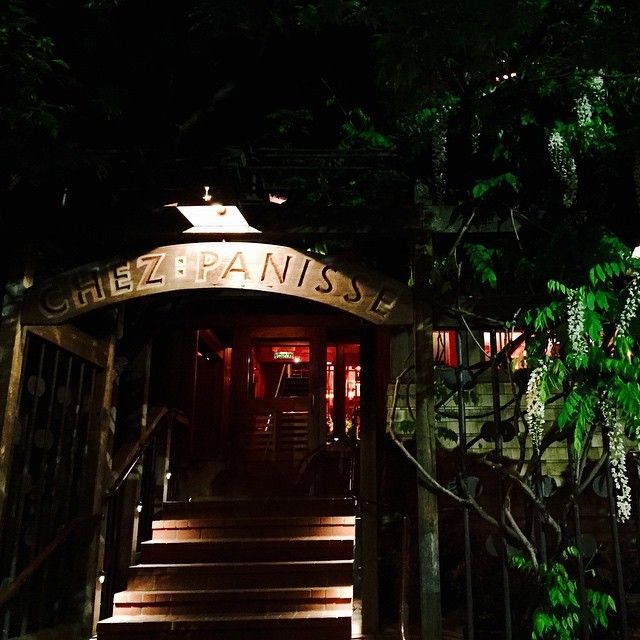 First stop on the San Fran bucket list tour – a mind-blowing delicious dinner at Alice Waters' famous Chez Panisse in Berkeley.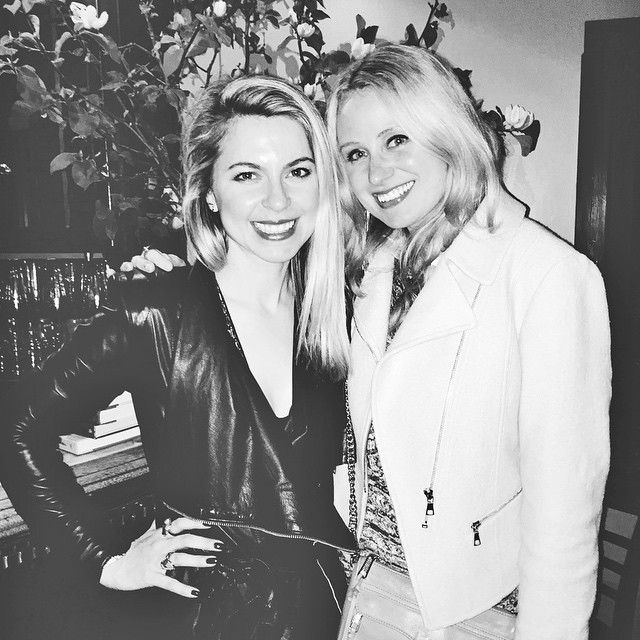 I made a wonderful new friend on my first night in San Fran thanks to Airbnb Lona Duncan is the founder of Style Lend, a beautiful, brilliant fashion entrepreneur taking the Silicon Valley by storm. Eager to see when Style Lend hits the Southeast! I'm all in.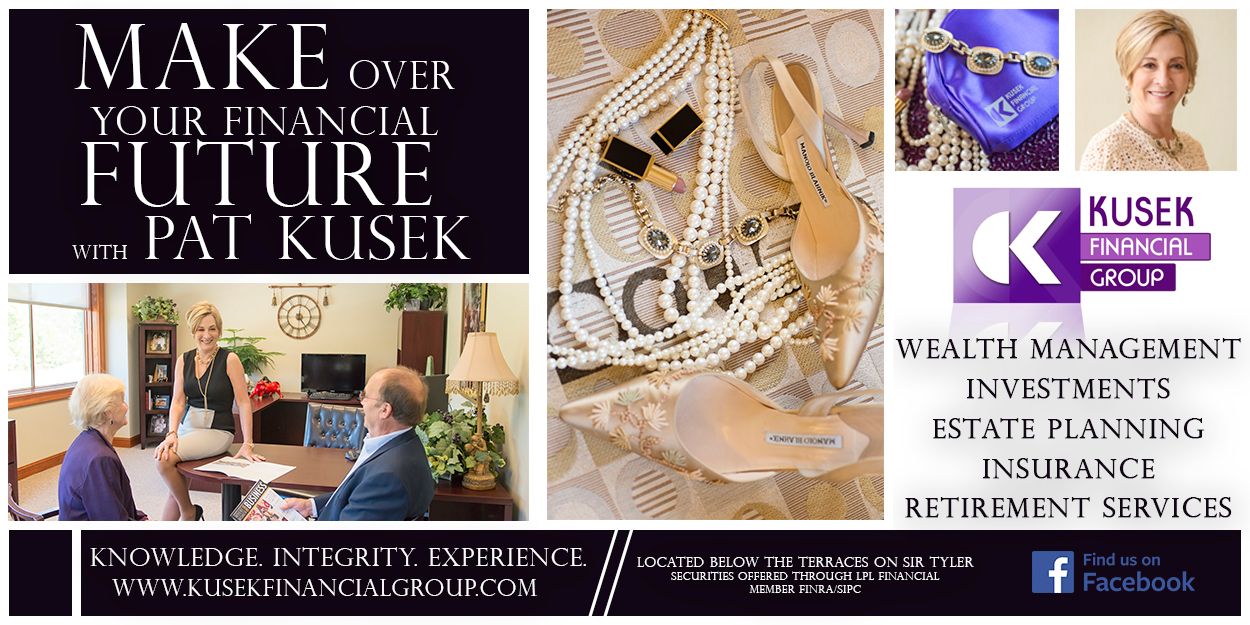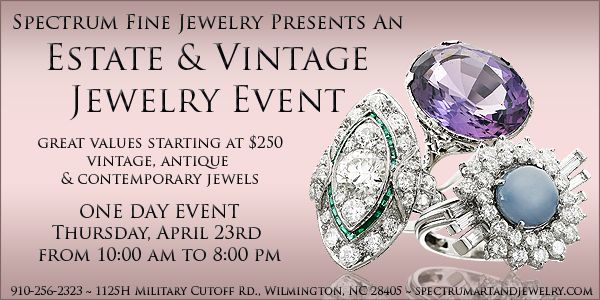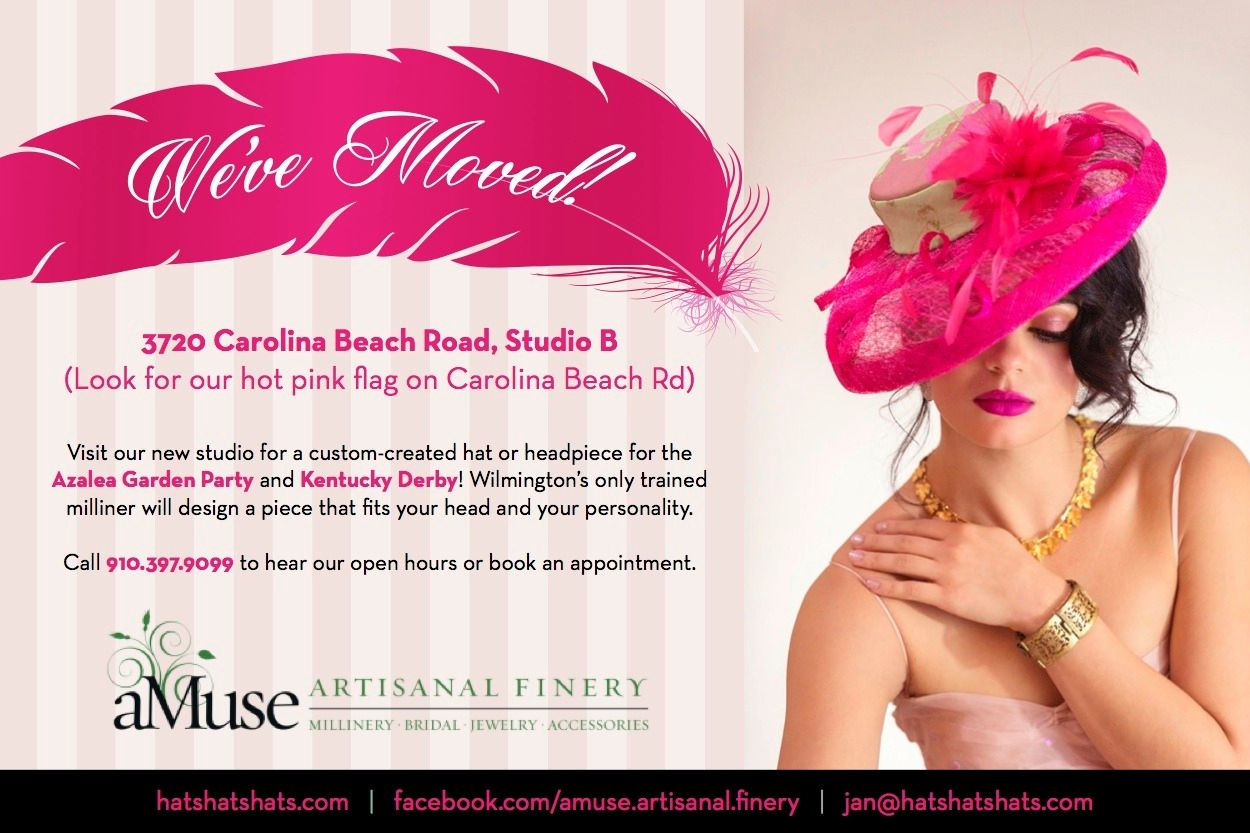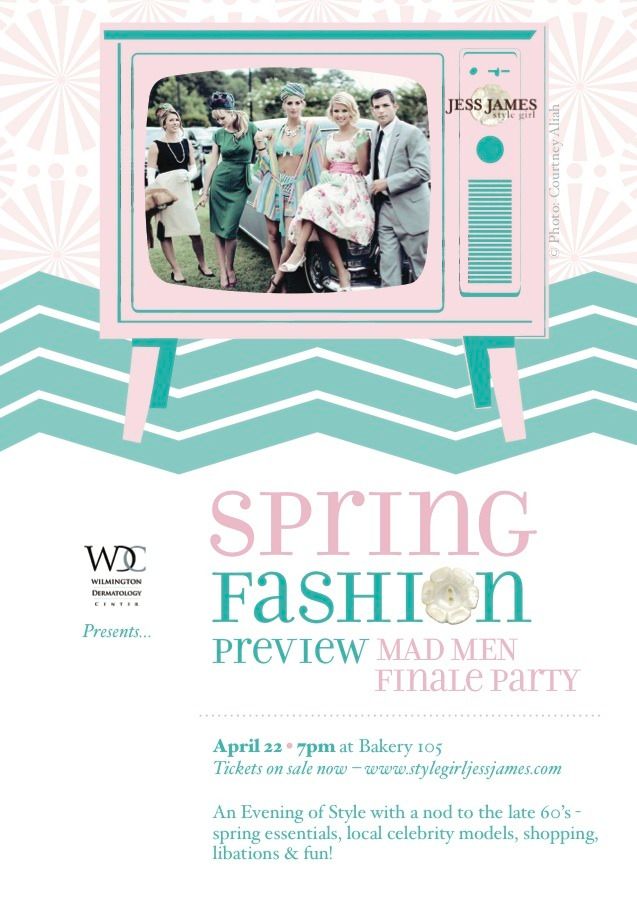 + Pound Fit (only available with Karson in Wilmington!)
Tuesday 6:35pm and Saturday 10:15am at BFAB Studio
Click above for more details.

LAST MINUTE
Pre-Garden Party Shopping Soiree
4.9.2015
@ Blue Hand Home
Garden Party goers shopped curated Garden Party dresses from Style Girl Vintage, Garden Party Hats & Headpieces by Milliner Jan Wutkowski and jewelry from Blue Hand Home. Lindsay and Skye from Trish McEvoy created beautiful Spring makeup looks while booking appointments for today's pre-Garden Party festivities.
Call over to Blue Hand Home NOW if you want your makeup done. There are only a few slots left!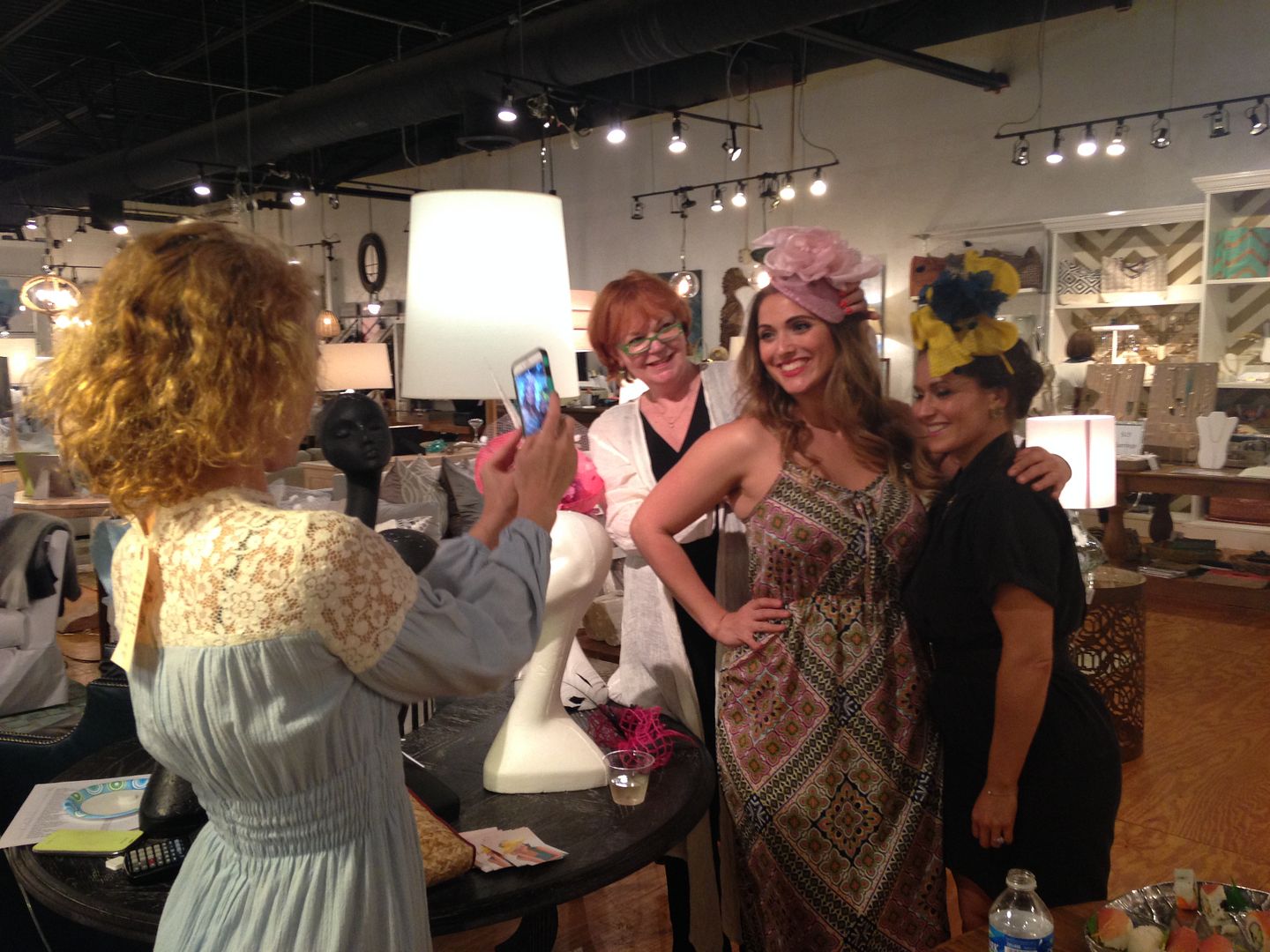 Rachael Goolsby (in her new Style Girl Vintage Garden Party dress!) taking photos of Milliner Jan Wutkowski of aMuse with Trish McEvoy makeup artists Skye and Lindsay in Jan's creations.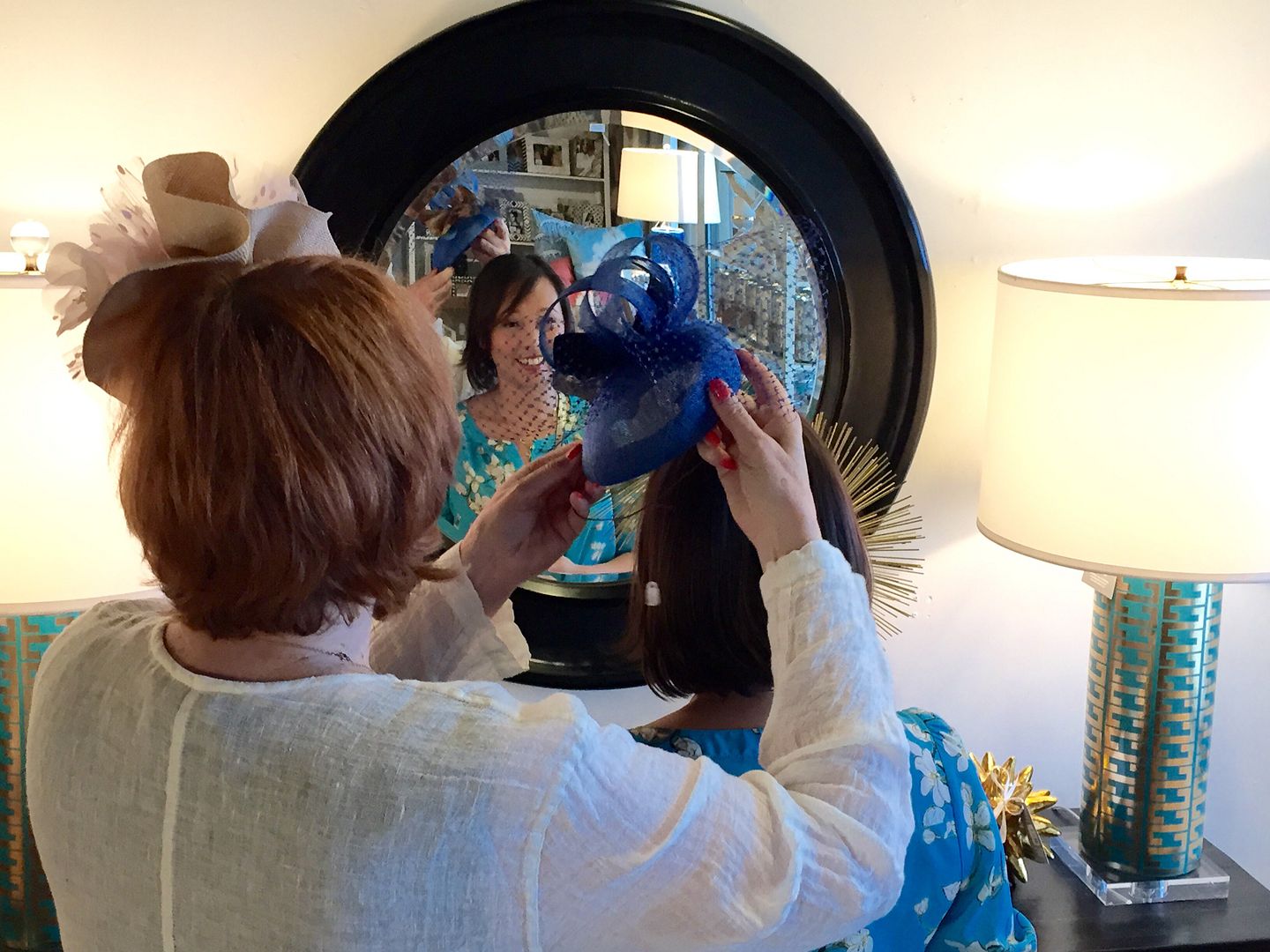 Viola! Now, she's Garden Party ready!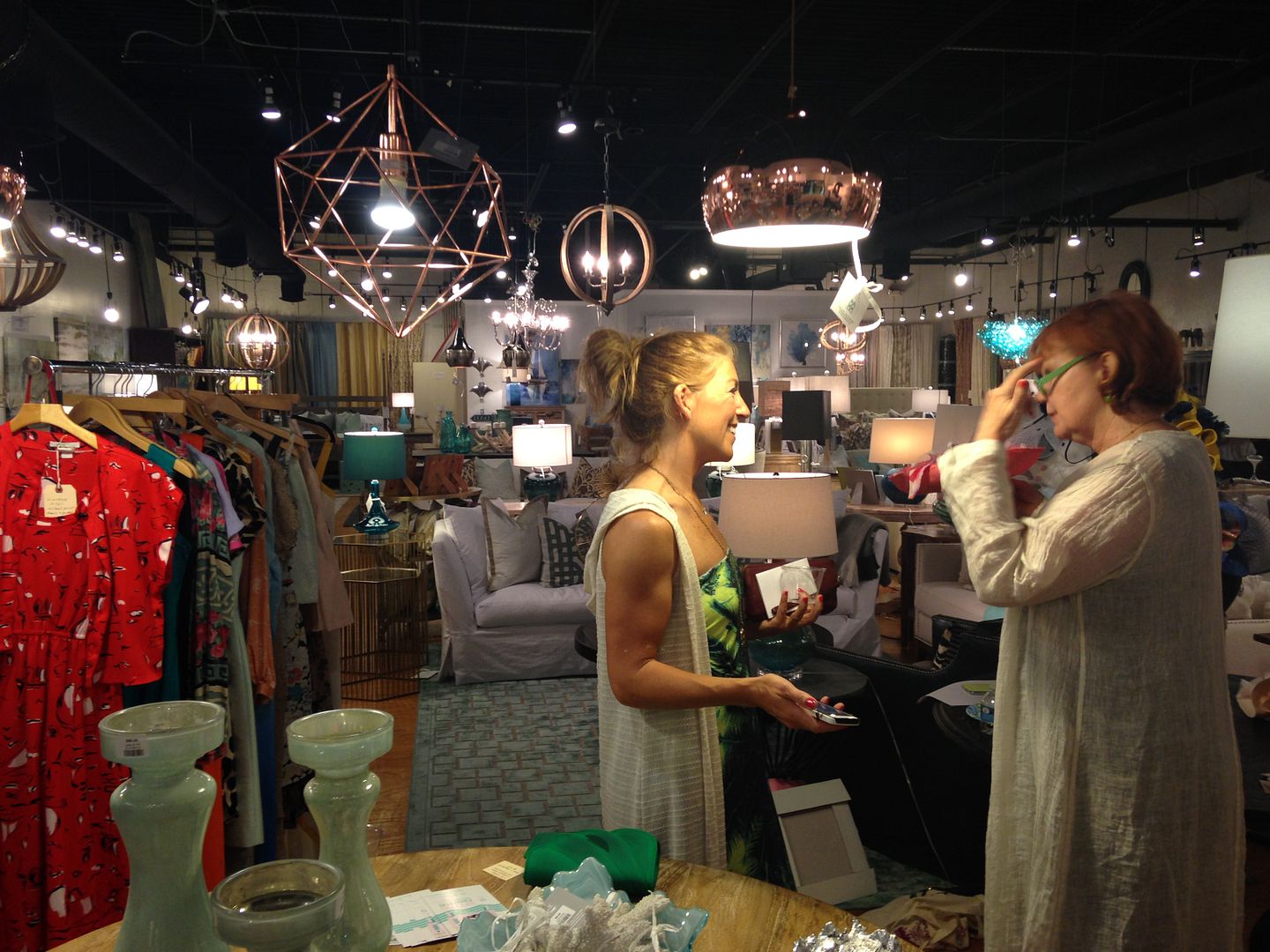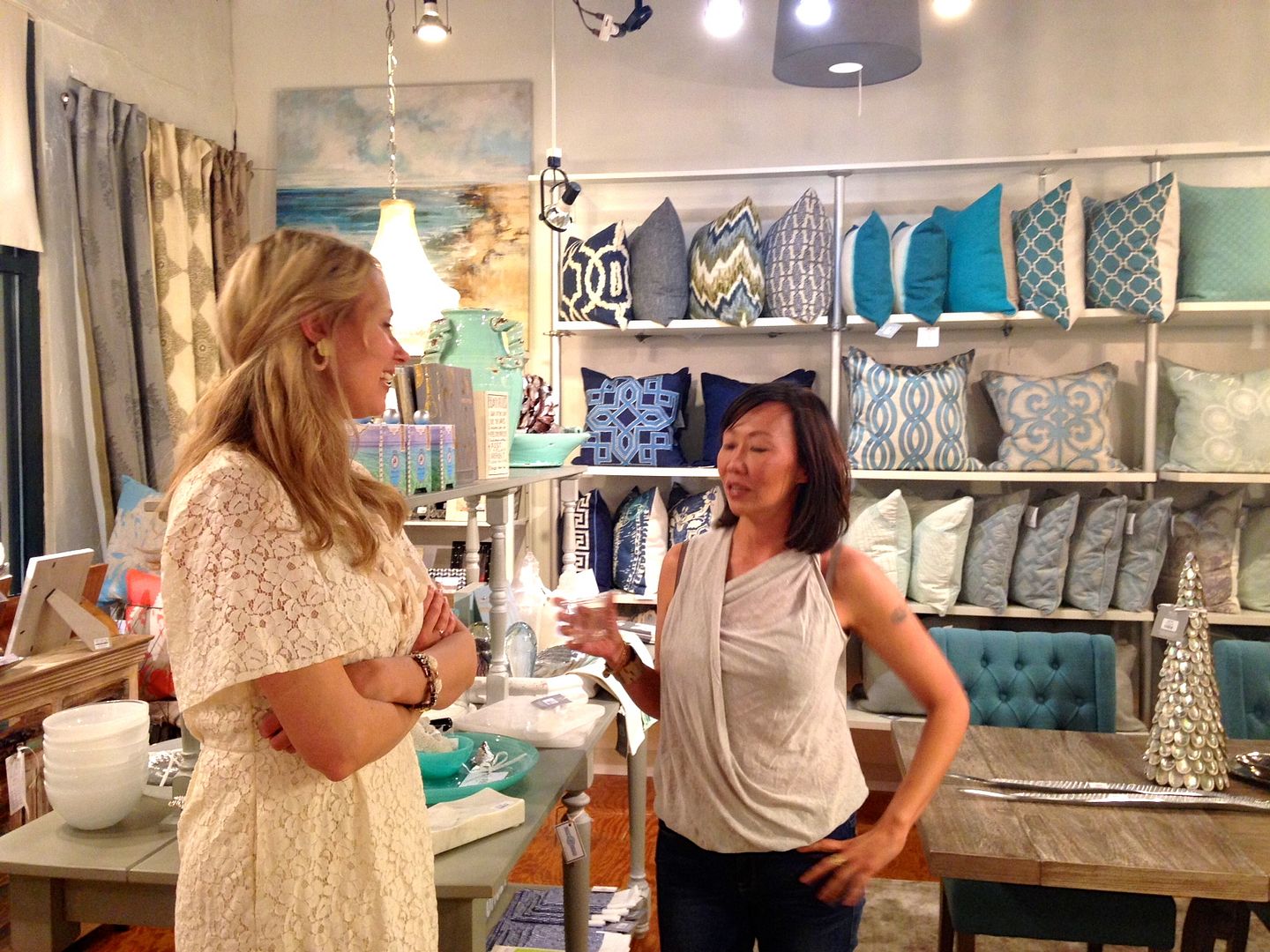 Jess catching up with Tracy Tang, co-owner of Blue Hand Home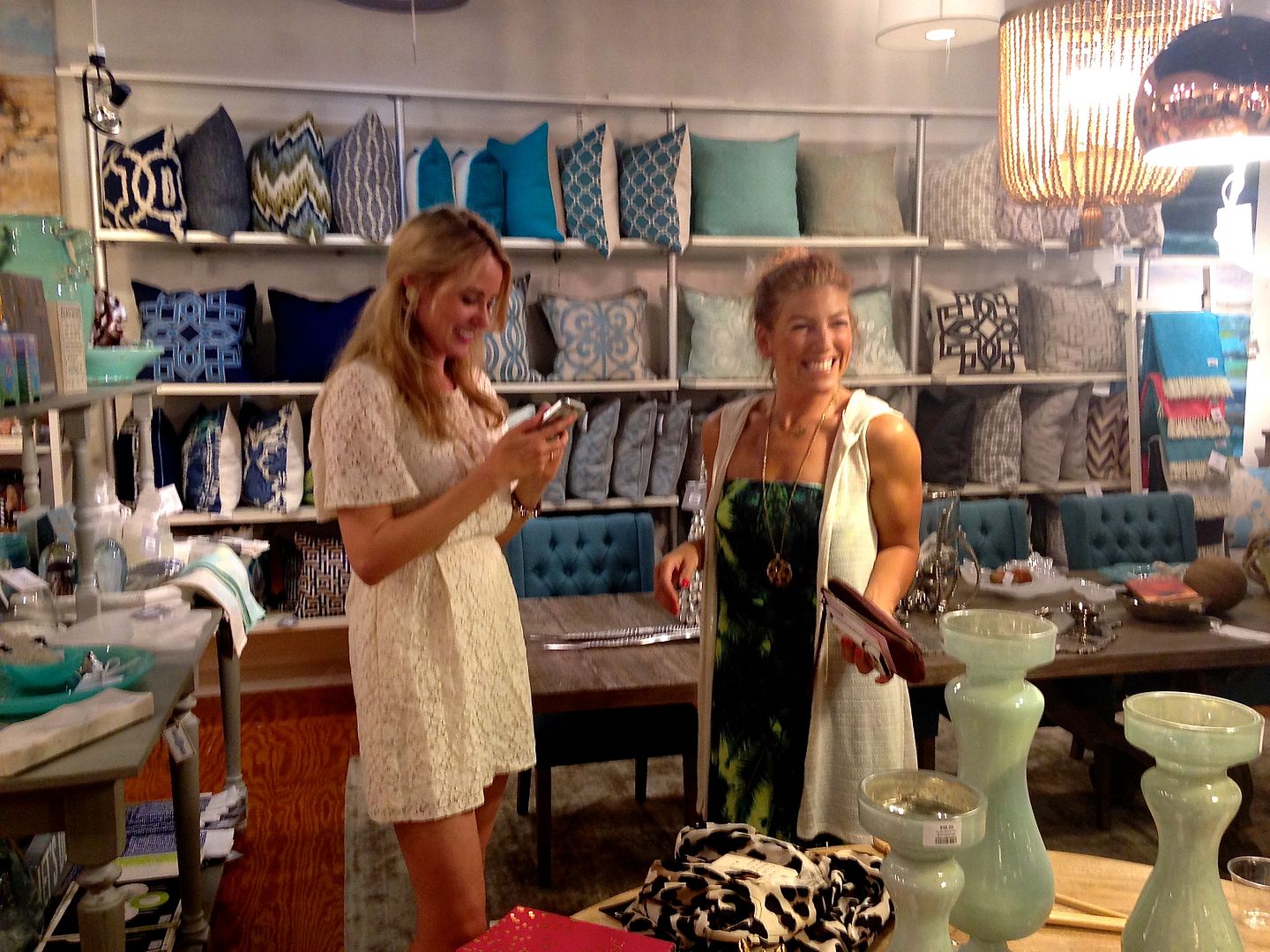 Leslie Herbert Smith spreading joy with her infectious smile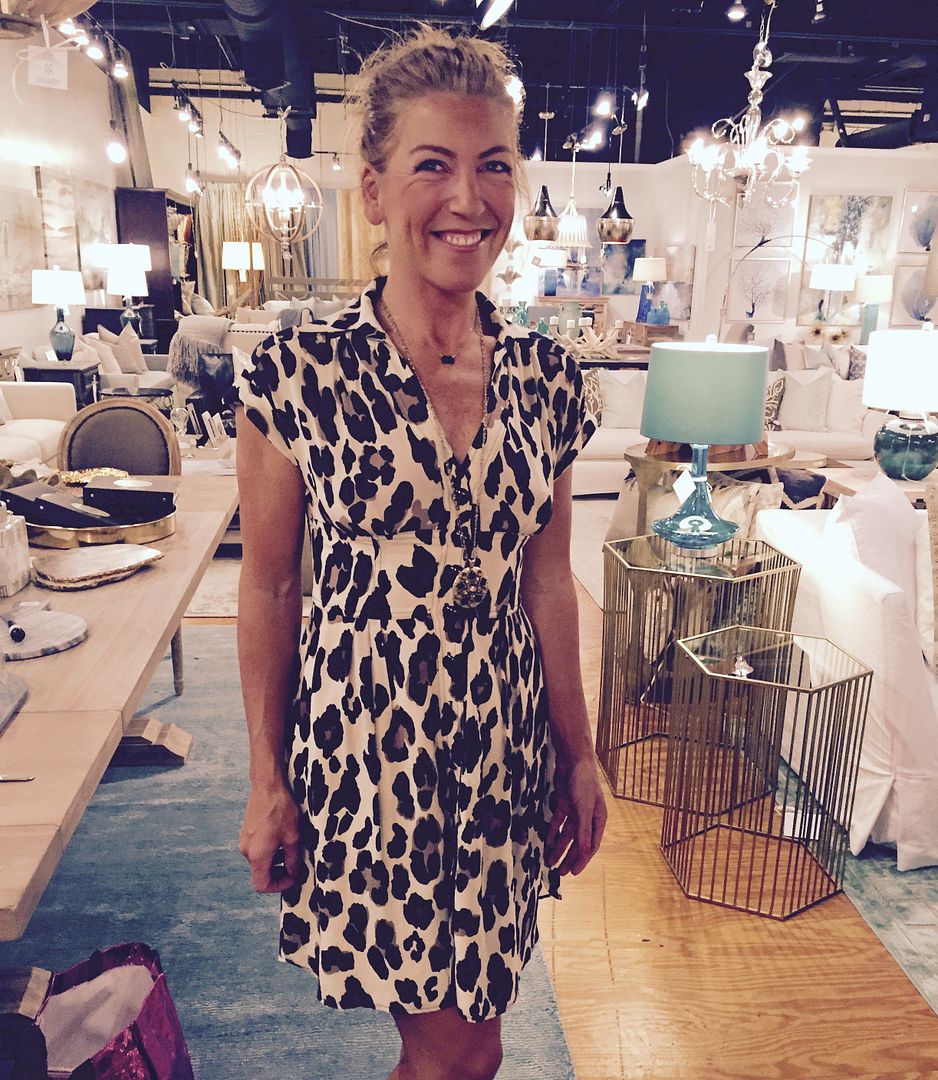 Leslie looking amazing in her new vintage Nanette Lepore leopard print dress from Style Girl Vintage

Happy Garden Party day,
Wilmington!
#flashbackfriday
Last year with Juliana, Deirdre in some good company.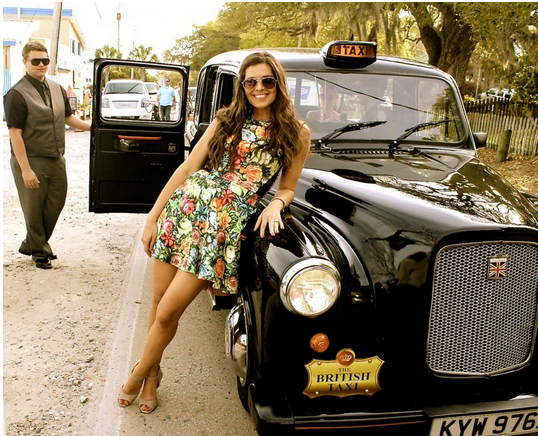 Look for me again this year with my friends at The British Taxi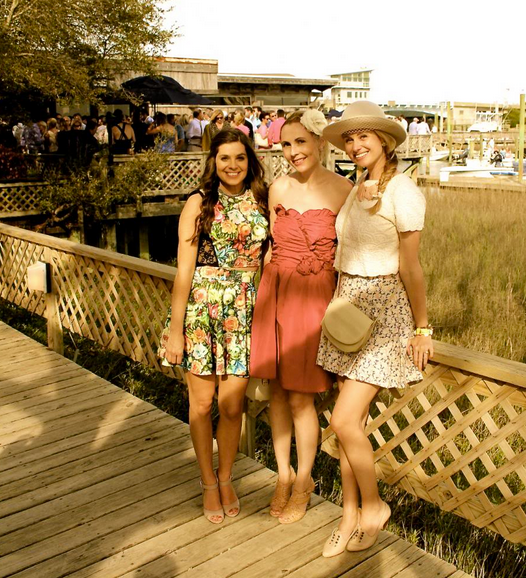 See you at the After Party!
Spring Fashion Preview returns with a Mad Men theme (in honor of the last season premiering April 5) Presented by Wilmington Dermatology Center
Wednesday April 22nd
@ Bakery 105 (105 Orange Street)
TICKETS for sale now!
CLICK HERE.
FEATURING:
Jess James / "FASHION FIX" along with Wilmington Dermatology Center are hosting the highly anticipated bi-annual Spring Fashion Preview event with a high-style Mid-Century inspired "Mad Men" event, in honor of the show's finale season (which debuts April 5).
The Spring Preview features the latest trends for spring at any age with a nod to the late 60's, the current setting for the last season of MAD MEN. Each must-have look will be modeled on the runway by local celebrities in their 20s to 80+. Beauty experts Celebrity Hair Stylist Steven Ward & top international makeup artists from Trish McEvoy will curate hair and makeup looks to correlate with looks styled by Jess James. The night will also include shopping & deals you won't wanna miss from Wilmington's favorite boutiques & designers.
HOSTS:
"Style Girl" Jess James (FASHION FIX & Style Girl LLC events founder, wardrobe stylist and Focus on the Coast Fashion Editor) + Dr. Rosalyn George of Wilmington Dermatology Center.
Beauty Team:
Beauty Experts Celebrity Hair Stylist Steven Ward / Steven Ward Hair
& Top International Makeup Artists from Trish McEvoy
ENJOY:
* Runway show featuring local celebrities in their 20s to 80+ in the latest trends for Spring
with a nod to the late 60's, the current setting for the last season of MAD MEN.
* Shopping with your favorite boutiques & designers.
Mid-century furniture & home decor by Decades of Decor.
* Delectable tasting + sweet treats from 128 South catering
* "Silver Fox" signature cocktails by Mixologist Joel Finsel of Astral Craft Cocktails
* The YouBooth cheeky photo booth curated by James Zisa Attorneys.
* Music by DJ Brian Hood
* Coveted Silent Auction Prizes for Make a Wish.
TICKETS:
$25 – Limited Space.
Get your tickets today – CLICK HERE!
First 25 guests to purchase tickets online
will be entered to win the "FALL FABULOUS" grand prize.
SPONSORS:
Wilmington Dermatology Center
Bakery 105
Steven Ward Hair
James Zisa Attorneys
Decades of Decor
Ben Minor Photography
Ethan Gaskill Photography