STATE founder and designer Adrienne Antonson
Seeing designer Adrienne Antonson's collection STATE for the first time at Charleston Fashion Week in March 2012, you instinctively knew you were seeing something different. Between the garments' raw beauty, sustainability and utilitarian aesthetic paired with Adrienne's luminosity, "IT" was happening and she just just seemed so damn cool.
I met Adrienne in passing that week through mutual friends but heard from her a few months later asking if she could send one of my photos she loved from her show's finale for a piece in DailyCandy.
Naturally I was flattered and secretly pleased that I might have a very small role in documenting the rise of her blazing star.
Although Adrienne is now growing her business in New York City after a stint working on an alpaca farm on an island in the Northwest, she says it's Charleston that always feels like home.
A Charleston local for eight years, Adrienne attended the College of Charleston graduating in 2004 with a Studio Art degree and stayed a few years longer to start her first clothing line called Spinster.
"I met my husband and all my best friends in Charleston."
When I asked her to share her favorite place to shop in Charleston, she replied without missing a beat, "Worthwhile, of course. And the thrift shops are incredible. That's what I miss most about living in the South!"
Adrienne is headed South again December 21 for a one-day-only trunk show at Fuzzco's Pretend Store hosted by Proud Mary in downtown Charleston.
To find out what kind of STATE pieces you may fancy for yourself or a friend this holiday season and for the skinny on Adrienne's guilty little pleasures (orange fingers are involved), read our interview below. xo
STATE staples:
Origami pants, britches,
alpaca scarf, smock
Photo: Industry of One
ff: How would you describe STATE's aesthetic?
"STATE makes classic staples with a twist. Our pieces are things you can wear season to season, year to year. It's sculptural, utilitarian, and fun to wear."
ff: Who in your family inspired your passion for design/fashion?
"Both my mom and grandma are my style icons. My grandma owned a boutique when she was younger and taught me about fashion."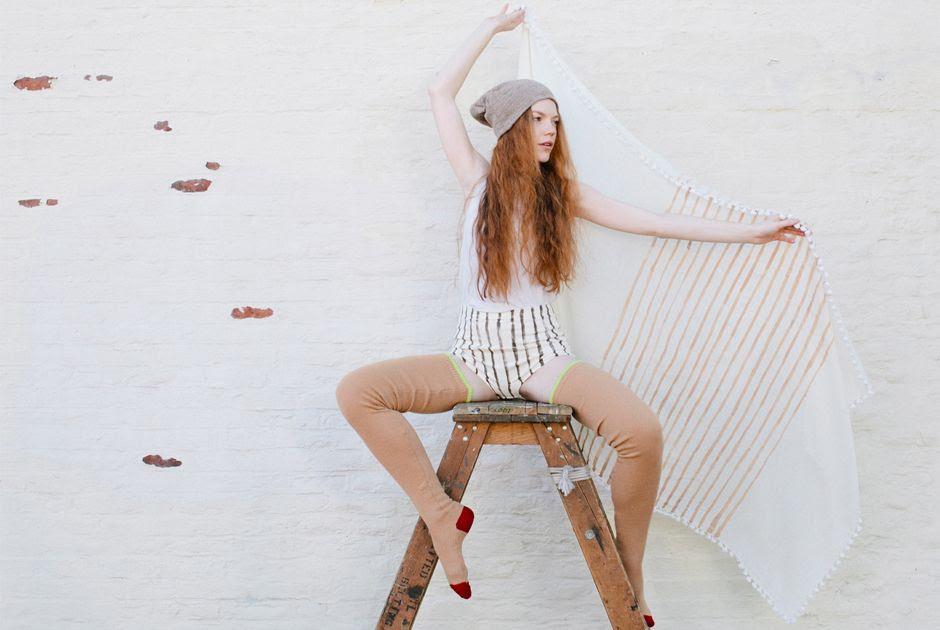 Adrienne and her favorite alpaca, Carmen
from her days on the farm
ff: How has your business changed/evolved with your move from the west to east coast?
"The pace is the most obvious difference. New York is like nothing else — especially compared to the slow NW island living we were used to. So much has happened for me and my business in the two years we've been in New York. Having the access to the Garment District and factories has allowed me to grow and evolve in a way I never could have living on an alpaca farm.
STATE was born in that bucolic environment, but it's really blossomed here in the city."
ff: Would you consider your smock to be STATE's signature piece?
"Yes, the smocks are definitely the brand's star. It merges everything that STATE stands for: it's interesting, super useful, stylish, unique, and sustainable."
ff: When did you know you had struck a chord?
"I knew it was going to be a good road within the first week of launching the STATE online store in August 2012. I personally felt so strongly about the collection I was offering — a perfect mix of style and function — and the reception the shop had from the get-go was incredibly affirming. Since then, it's grown steadily, reaching customers around the world. The STATE shoppers are very loyal, and that is the best thing to see — people who order again and again. I guess we're doing something right!"
STATE's Spring 2012 collection
STATE pieces featured in Charleston Magazine
(Photos by Sully Sullivan and Styled by Ayoka Lucas)
ff: Who have you seen wearing your line that you got super excited about? (made you geek out a little)?
"Honestly, I just love that regular people wear my designs. That's who it's for and I'm so lucky to have the best, most stylish customers ever. I regularly get photos of shoppers wearing their STATE pieces and nothing makes me happier. We're making a customer lookbook on the site to showcase these fantastic folks and the creative ways they style their pieces."
Photos: Emma Dime
ff: Name a few of your guilty little pleasures.
"Goldfish. Hulu. And lately, tons of hot apple cider. And if I'm feeling really crazy, all three at the same time."
ff: What was your soundtrack while designing your latest collection?
"I've been listening to a lot of Alela Diane, the Talking Heads, and NPR."
ff: Which of your accomplishments are you most proud of?
"Producing the STATE Secret Summer Catalog this summer was one of the biggest projects I've undertaken. I curated 12 designers from the East Coast — who made exclusive work for the catalog — and made a print catalog with everyone's work, shot by three different photography teams. The catalog arrived in the mail and gave readers a secret website with a password (LETMEIN) that granted them access to an online store where all the products were available. It was a huge undertaking, and so much fun. The concept was a total experiment. I had no idea how it would turn out. In the end, it was a definite success and everyone involved enjoyed the creative challenge of doing something that's never been done before. It's an idea I hope to do every summer. I'm working on the concept for this summer's catalog and it's going to be good!"
Sign up for access to the next one at www.thesecretcatalog.com
ff: Describe an outfit you wear most often that incorporates one of your favorite pieces from STATE that is always on heavy rotation.
"Lately I can't stop wearing our Origami Pants. They're the most comfortable and stylish pants I've ever owned! I'm also a huge fan of the new bralets and undies. I designed these because they're the staples I wanted in my own wardrobe so they're pretty perfect to me. We made about 20 samples of the bra to get it right. I've worn one every day since they were finished!"
ff: Share a tip for styling STATE. For instance, wearing those super cute britches outside of the bedroom or what to wear with a STATE smock.
"Since it's 20 degrees out today, I'm thinking of ways to bundle up stylishly! Today I layered a tight, cropped sweater over my smock. I popped the collar out the neck of the sweater, and was ready to go! The pockets are a godsend in winter when I'm always too bulky to carry a bag."
Meet Adrienne in Charleston
STATE Trunk Show @
The Pretend Store
ff: Tell us a little about The Pretend Store and your upcoming pop-up shop. Any exclusive pieces or special deals?
"My friends at Fuzzco have turned their office space into a transitional space as they moved into a larger (even more incredible) office. Each month, it's been curated by a different company or group of people. December is the Proud Mary pop-up shop. Harper Poe, of the label Proud Mary, has curated a gorgeous shop for the month and I'm thrilled to take part. I'll just be there for one day only and will have a nice sampling of my current STATE collection. There will be lots of smocks, new undies and bras, pants, dresses and hats. I'll also bring some samples that will be a steal! We'll also have refreshments and it'll be an all-around good time."
WHEN: 2-6pm
WHERE: Fuzzco's Pretend Store
85.5 Spring Street
Charleston
RSVP: Click HERE.
Poppe Masquerade
12.6.2013
@ The Terraces on Sir Tyler
David Poppe, host of The Poppe Show, celebrated his new show with
intrigue and style at The Terraces on Sir Tyler last night with a Masquerade Ball.
Masquerade host David Poppe (second from right) with
Danielle Levingston, David Schifter and Ben Yemba.
L: Best Dressed winner of the evening Karon Richardson-Tunis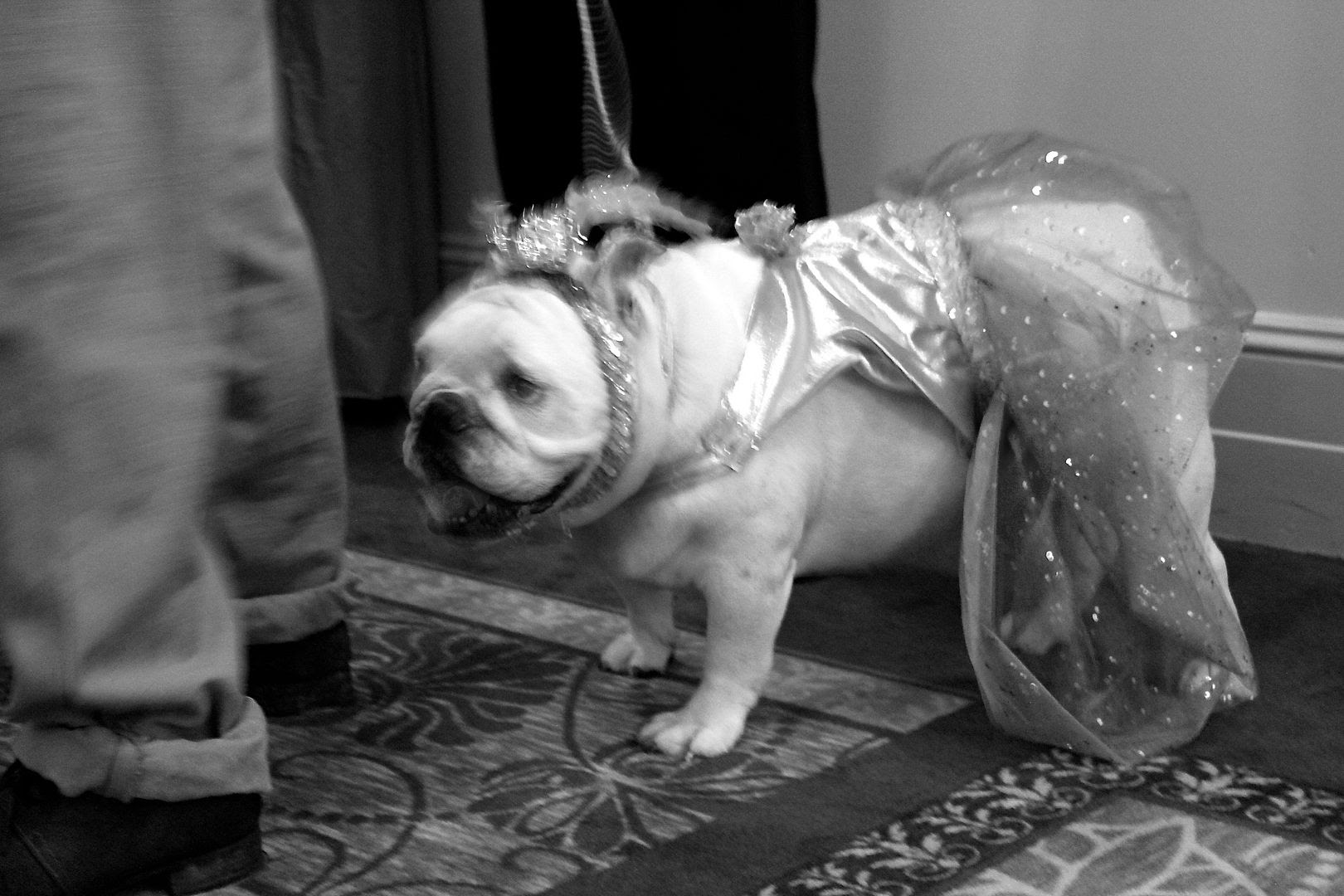 Karon's closest competition. Just love her ballgown!
L: Incognito photobomb! Masked in lace with Merewif designer Savannah Watson.
R: A "vintage" feathered Bridgett Bag (designed by Bridgett Rowley)
even made an appearance!
To see more photos
from The Poppe Masquerade,
Click HERE.
SALT Studio Opening
12.7.2103
@ 805 North 4th Street
Photographers Kelly Starbuck and Horace Long opened SALT Studio
at North 4th Street in Downtown Wilmington
for a celebration of their work and new joint venture.
Photographers and SALT founders Kelly Starbuck and Horace Long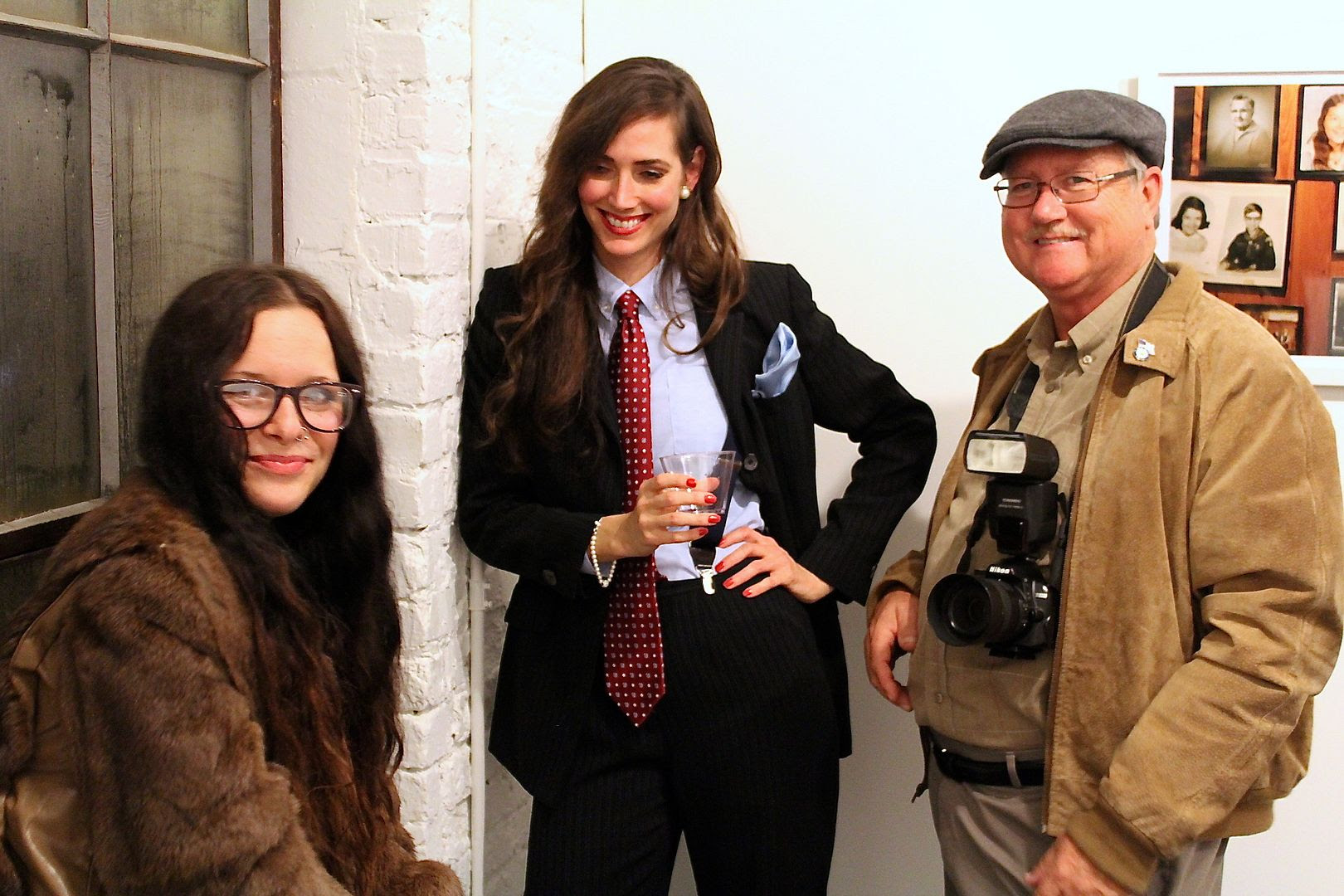 Nicole Hernandez, Josie Evans, Chad Hartwell
L: Shah Spencer and Dylan Patterson
R: Michelle Connolly with her husband Steven
Kelly Starbuck, Jess James, Josie Evans, Gayle Tustin
Playing with Chad Hartwell's vintage camera with
Michael Caliva as my subject
Birds of a Feather
COOP Holiday Pop-Up Shop 12.7.2013
After the SALT Studio opening, Josie and I flocked to the COOP pop-up shop
by Hooper Patterson and Ann White Schutte
of Birds of a Feather Design to shop their curated home decor.
Interior Designers Hooper Patterson and Ann White Schutte
of Birds of a Feather Design
To see more photos from the SALT opening
and the COOP Pop-Up Shop,
Click HERE.
Ring in the New Year at Manna
in 1940's Noir style!
1940s wardrobe is enthusiastically encouraged but not required.
Style Inspiration (above): Ava Gardner,
North Carolina's ultimate 1940's bombshell
There are two options :
1) Dine with Manna + Party in the (new!) Lounge
3 course option: $70 per person
4 course option: $85 per person
Includes Party Admission
To book your dinner reservation,
please call Billy at manna: 910.763.5252.
Dinner seating is limited so do not delay!
2) Party in the (new!) Manna Lounge
Doors Open at 8pm
The Justin Lacy Quintet
1940's Big Band and Swing Standards
(playing from 10pm-12:30pm)
Admission: $20 in advance / $25 at door
Get Your Party Ticket NOW – CLICK HERE!
* Paper Moon Photo Booth
with Photographer Harry Taylor
* Midnight Champagne Toast
* Party Favors
* Best Dressed Prizes
* Gourmet Chocolate Tasting
+ more
Really hope you and your friends will be there!
xo
L: What to Wear: 1940's or 1940's inspired silhouettes
R: Harry Taylor's Paper Moon – take home your own
8×10 for a treasured memory