Tintype portrait of our favorite Wilmywood Starlet
by Harry Taylor / Hair: Steven Ward
Styling: Jess James / Makeup: Garnett Graham
Instead of focusing on Christmas craziness, I thought we would look ahead to the New Year and make plans to celebrate together. Considering my face was drenched in tears after taking a peek at my personal Year in Review on Facebook, I will take the advice of my old friend Bill McIlwain with a smile, "Onward, Upward."
2014, let's do this.
In planning for Manna's upcoming New Year's Eve bash with a 1940's theme (click HERE to get your tickets!), I thought it imperative to create our own image. And, only fitting to work with long-time local favorite photographer Harry Taylor since Harry will be taking portraits at Manna that evening with the vintage-inspired Paper Moon created by Artist Amelia Hutchins for the recent All Hands on Deck event.
I've known Harry for years and have always admired his work – especially his tintypes (check out the "American Tintype" video below, previously featured in the FASHION FIX) but this was somehow the first time we have had the opportunity to work together.
I naturally casted my favorite local muse Adrienne O'Docharty as our glamorous noir pin-up girl (you may also recognize her as this year's Daisy at my Great Gatsby Gala). Hair genius Steve Ward of Steven Ward Hair gave her short 'do a modern take on the 40's with an almost-punk pixie rockabilly vibe. After seeing Adrienne's tintype on Facebook (above), Gay Adair commented, "Steve Ward – we are not worthy!" MAC makeup artist and one of Adrienne's best friends from Raleigh, the very talented Garnett Graham gave her a flawless face.
You know when you are feeling like everything is same old-same old and then you have a truly inspiring day that kind of takes you by surprise? I had a nagging migraine and an onslaught of fever blisters on Saturday but for the three hours I was at Harry Taylor's studio, I was feeling just fine.
In the moment, I posted an image of Harry shooting Adrienne's first tintype with the caption "The Real Deal" on my Instagram/Facebook and hours later noticed a comment from another talented local photographer — "As opposed to?"
That got me thinking — Why do I respond to this process on such a visceral level? As a photography minor in college, I spent many solitary hours in the darkroom and it was always the place I felt most inspired. I think Harry said it best (in the Our State produced video), "Watching an image emerge from the solution is the most primal experience. I don't think you get that with any other more contemporary photographic process."
There's something to be said for taking it back to the origin of any artistic medium. We're talking 150 years back. There is so much talent out there in digitial photography but with this throwback process, there simply is something magical that takes place not only in the final image but during that transformative 8-20 second exposure.
Just as the painter Tatyana said while she worked on my portrait, there is something about the intimacy of the process that helps both artists "capture the essence" of their subject.
Or, as Harry describes it — "a half remembered dream."
Look Good, Do Good + Feel Good
at Lula Balou
from now until Christmas!
Harry Taylor's Studio
at 21 Market Street
("Home" for the past 15 years)
My wardrobe room with a view
As soon as Adrienne got into her first look, I just had to
take a photo of my own. It's obvious why she's a favorite muse to many.
Making tintype magic happen.
L: Harry's view creating the tintype under the black curtain
R: PLAY: Click HERE to watch Adrienne's reaction to her first tintype
Results from the second tintype
PLAY: Click HERE to listen to Harry's thoughts on tintypes
(bringing out everyone's own special brand of beauty!)
Photographer Harry Taylor
with Model Adrienne O'Docharty upstairs
in Harry's studio
I styled Adrienne wearing a Ya Ya silver foil maxi dress with fringe
detailing from my Style Girl Vintage collection (coming soon to
Aqua Fedora!) with accessories from my personal collection.
Rhinestone earrings and bolero tie rhinestone necklace from aMuse.
Sheer netted gloves from The Victoria & Albert Museum in London.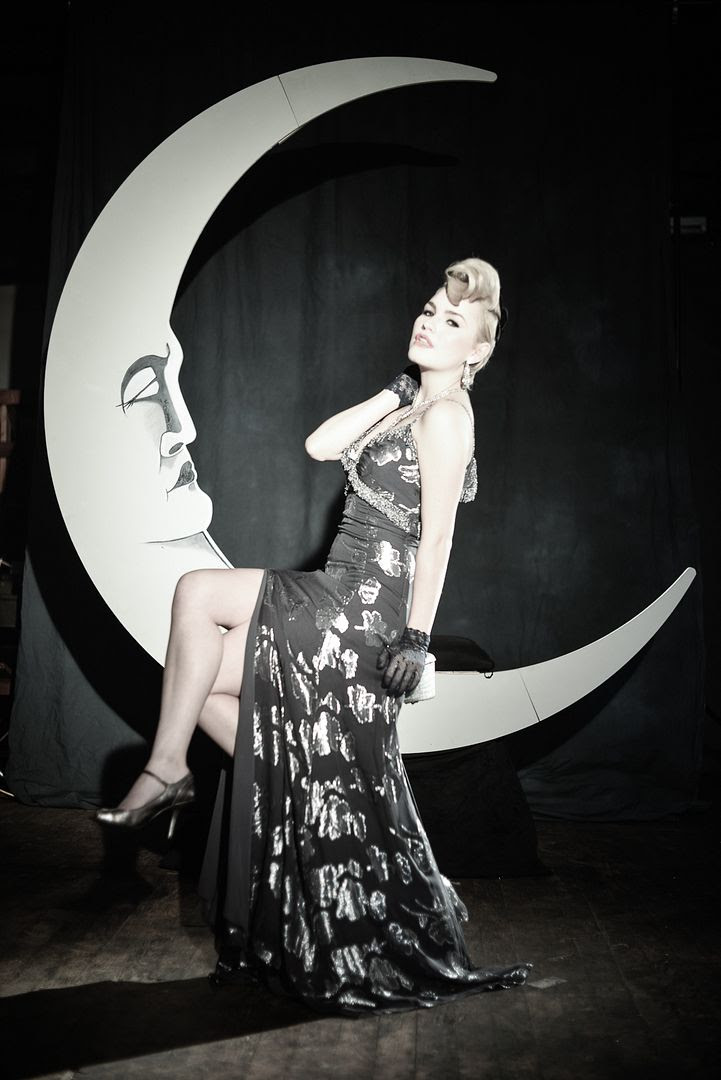 For her second look, I styled Adrienned in a vintage hand-painted peach
kimono I fell in love with from The Bargain Box with vintage lingerie,
a vintage necklace from Precious Gems, gold fan earrings from
JewelMint and a gold wire floral headband from Anthropologie
(all from my personal collection)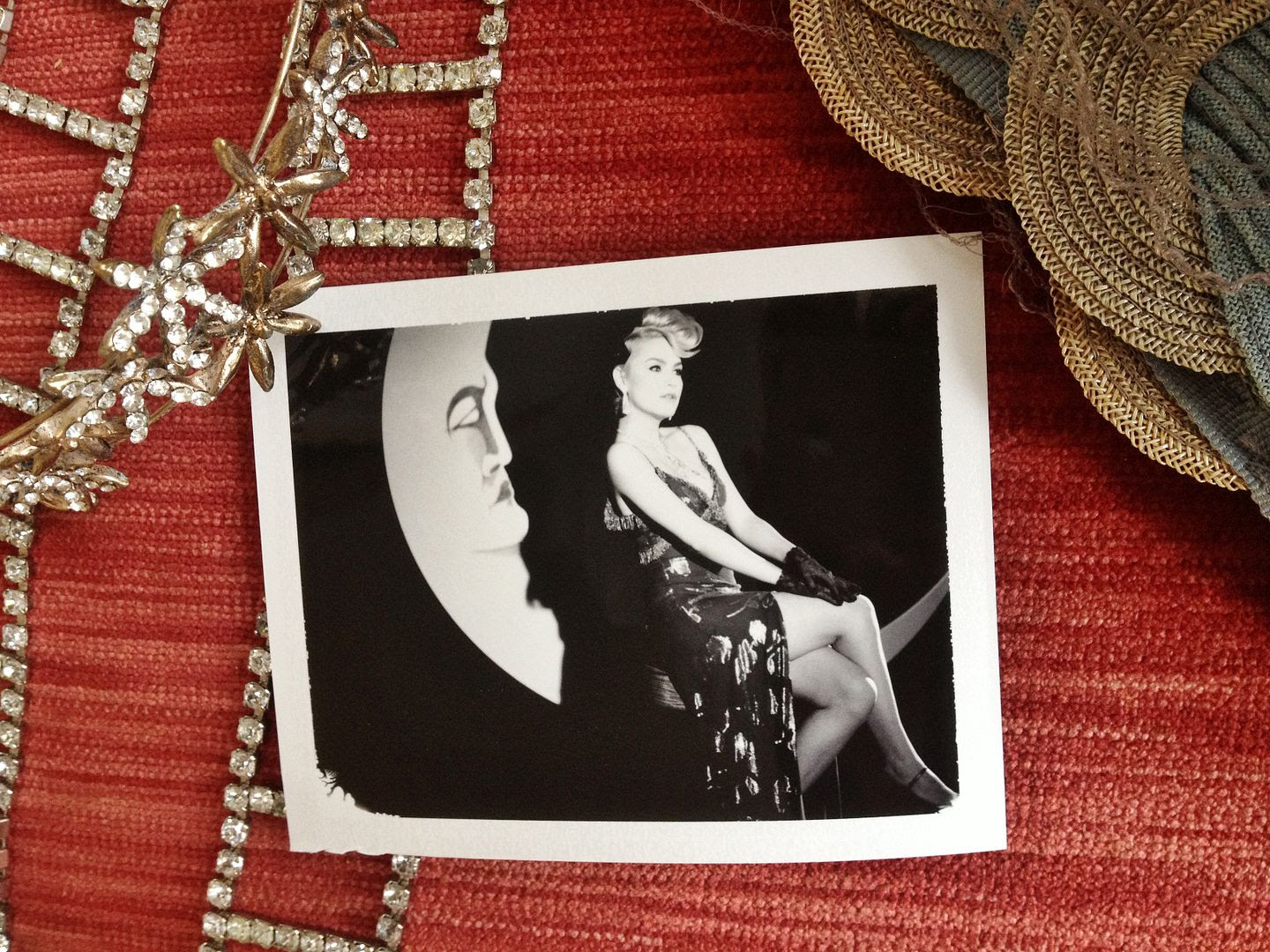 Polaroid memento
Jess & Adrienne hanging out on the moon
Adrienne's modern take on 1940's Noir beauty was in big thanks to both:
L: MAC Makeup Artist Garnett Graham
(now based in Raleigh)
R: Hair God Steve Ward of Steven Ward Hair
Beanie + Cecil
Holiday Soiree
12.13.2013
@ Lumina Station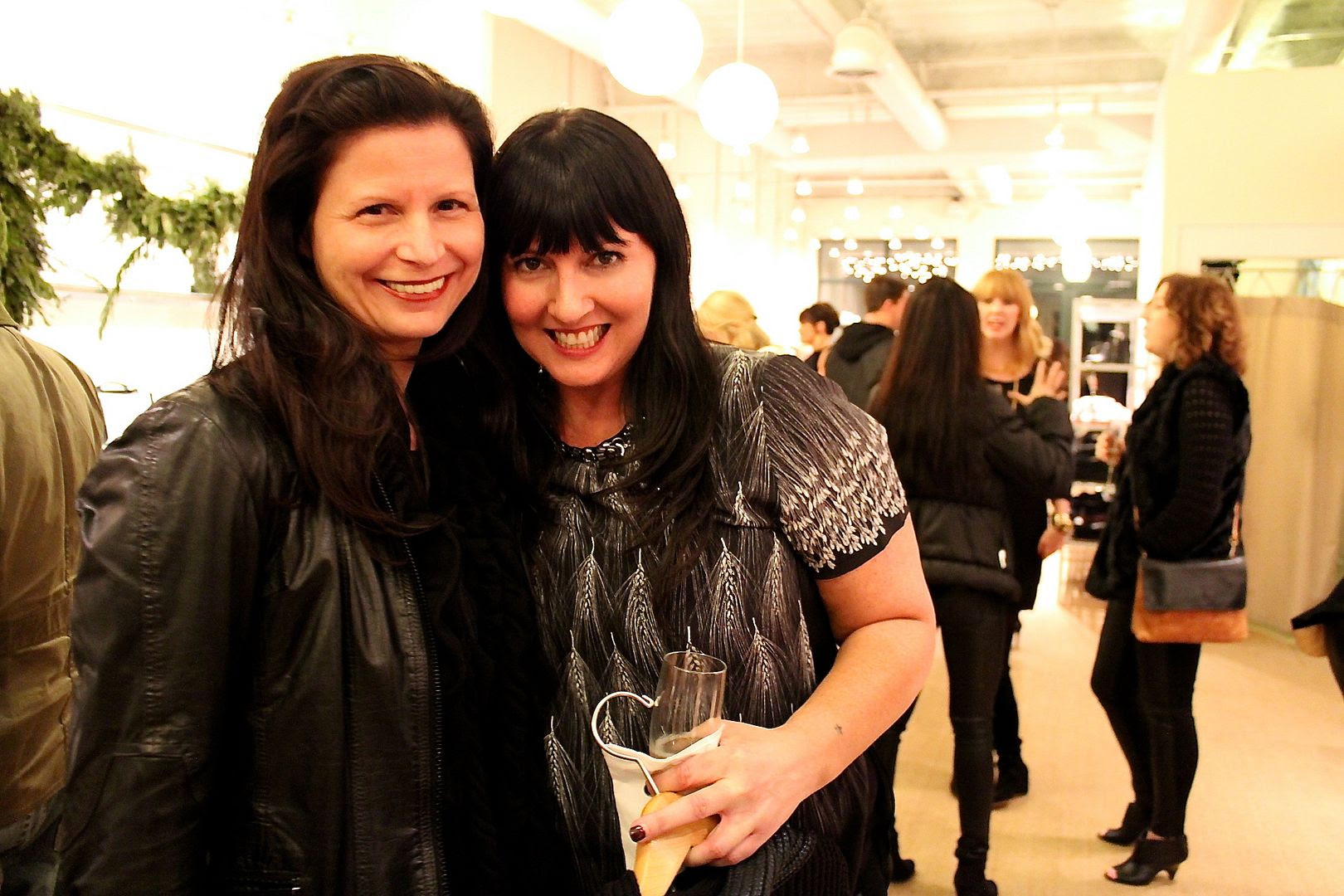 Photographer Kelly Starbuck of SALT Studio
with Beanie + Cecil owner Kellie Woodbury (right)
L: Dakota's super stylish vet Laurie Parish-von Bargen of Atlantic Animal Hospital & Pet Care Resort
R: Marla Doster dazzles in a festive gold holiday dress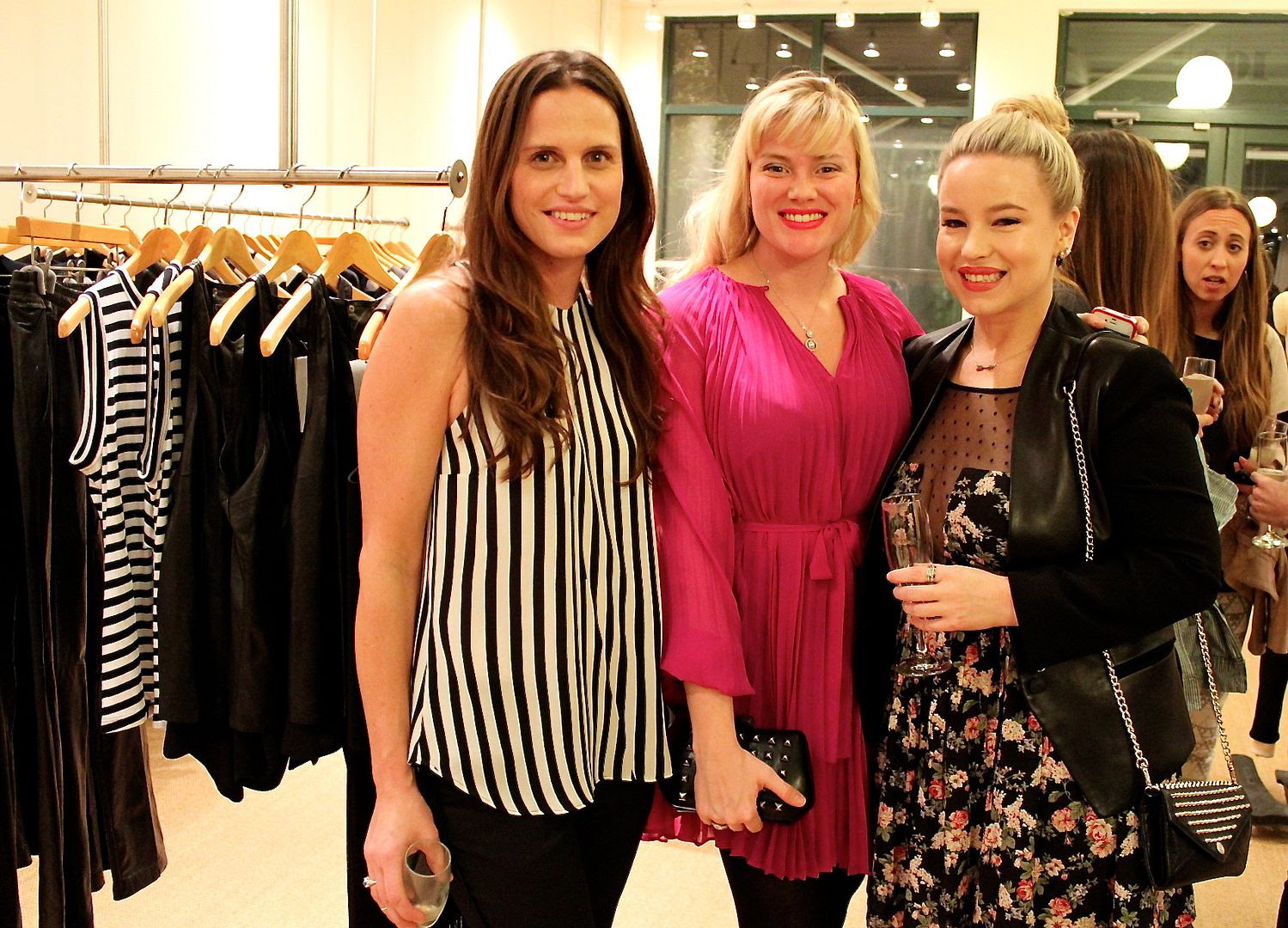 Rebecca, Everette Milligan and Cortney Elmore
Everette boldly wore the color of the season (Think Pink)
among a sea of black. Black or color, everyone looked so chic!
L: Jewelry Designer Savannah Watson of Merewif Jewelry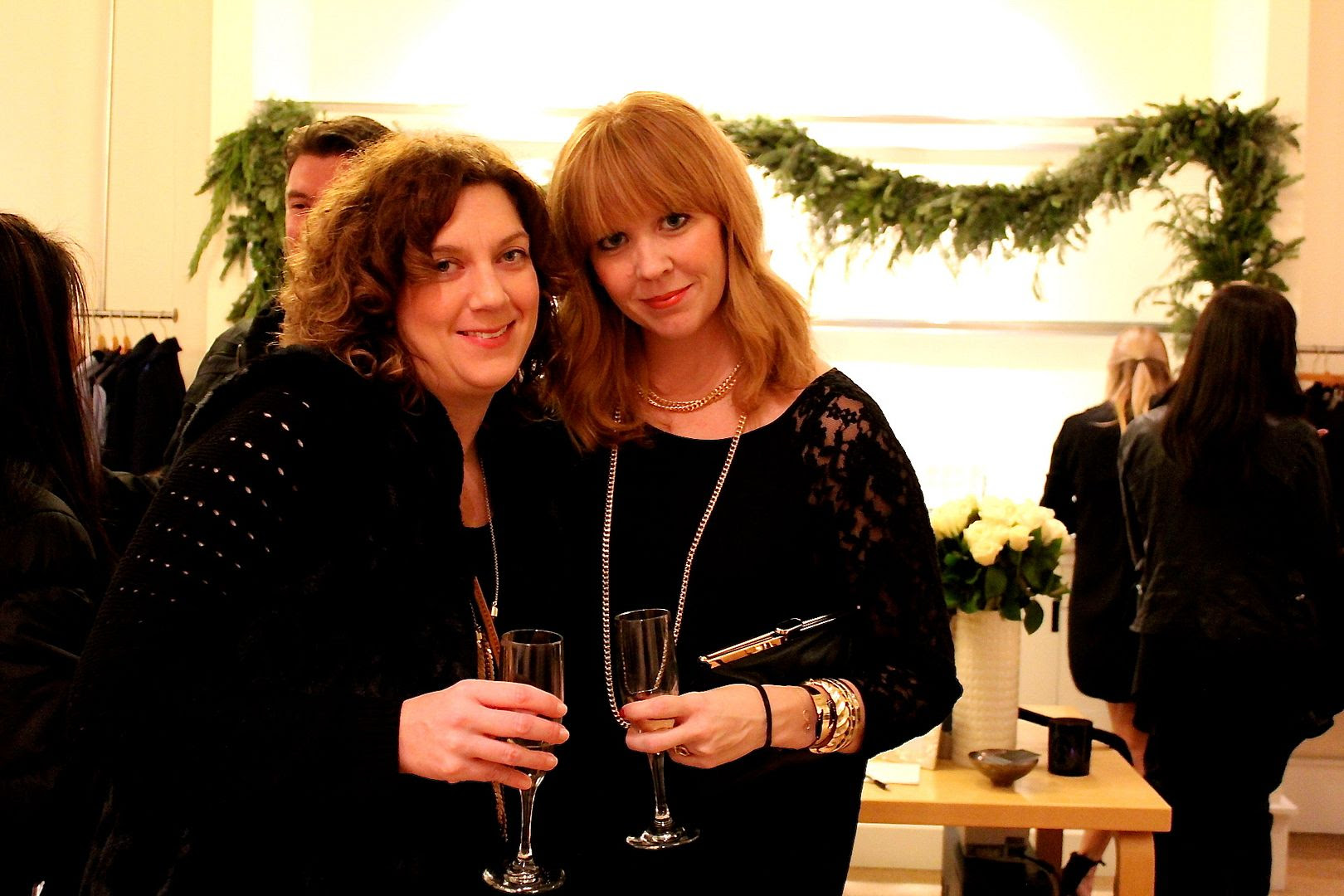 Island Passage buyers Alison & Kristyn
L: Double Selfie – Savannah & Jess
R: Ozlem Nichols looking beautiful in the evening's
most coveted necklace – Iosselliani from Beanie + Cecil
Kelly x 2 = Kelly Oliver of Oliver boutique with
Photographer Kelly Starbuck of SALT Studio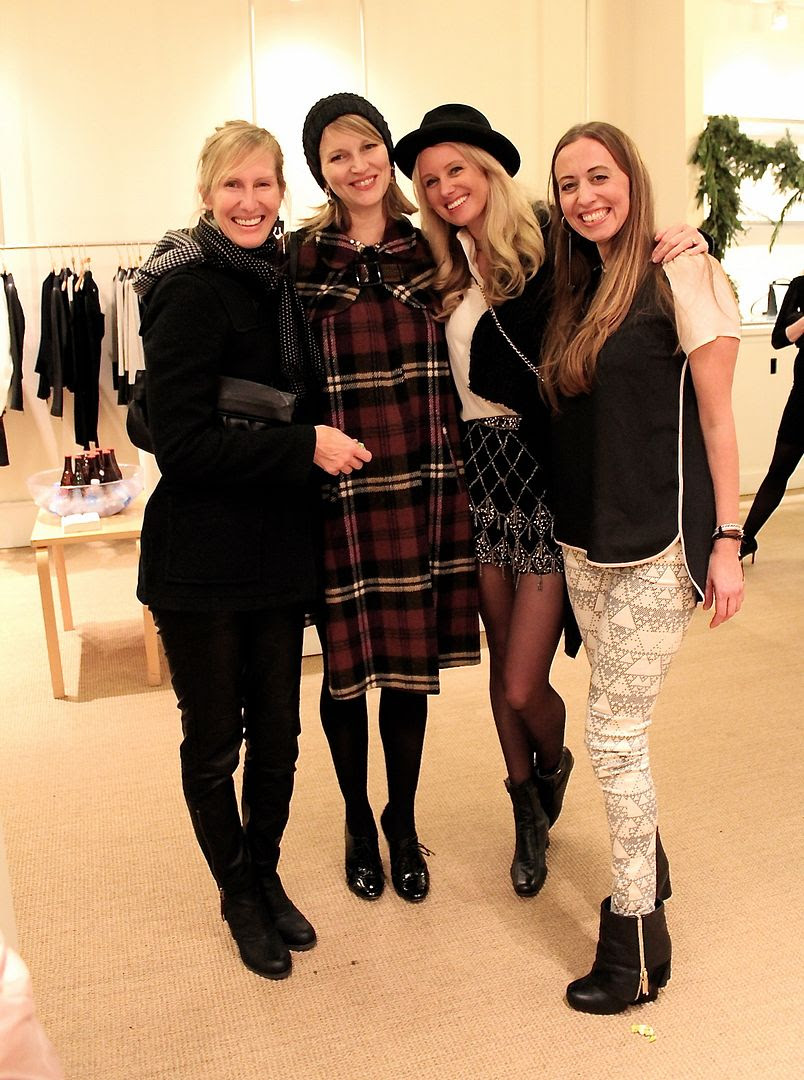 Artists Amelia Hutchins (far left) and Sullivan Anlyan (far right)
with Shannon Dunne and Jess James
To see more photos
from the Beanie + Cecil Holiday Soiree,
Click HERE.
Ring in the New Year at Manna
in 1940's Noir style!
1940s wardrobe is enthusiastically encouraged but not required.
There are two options :
1) Dine with Manna + Party in the (new!) Lounge
3 course option: $70 per person
4 course option: $85 per person
Includes Party Admission
To book your dinner reservation,
please call Billy at manna: 910.763.5252.
Dinner seating is limited so do not delay!
2) Party in the (new!) Manna Lounge
Doors Open at 8pm
The Justin Lacy Quintet
1940's Big Band and Swing Standards
(playing from 10pm-12:30pm)
Admission: $20 in advance / $25 at door
Get Your Party Ticket NOW – CLICK HERE!
* Paper Moon Photo Booth
with Photographer Harry Taylor
* Midnight Champagne Toast
*Pin-Up Babes + Party Favors
* Best Dressed Prizes
* Gourmet Chocolate Tasting
+ more
Really hope you and your friends will be there!
xo
L: What to Wear: 1940's or 1940's inspired silhouettes
R: Harry Taylor's Paper Moon –
take home your own 8×10 portrait
for a treasured memory ($10 at the NYE party only)