FashionFix Newsletter Template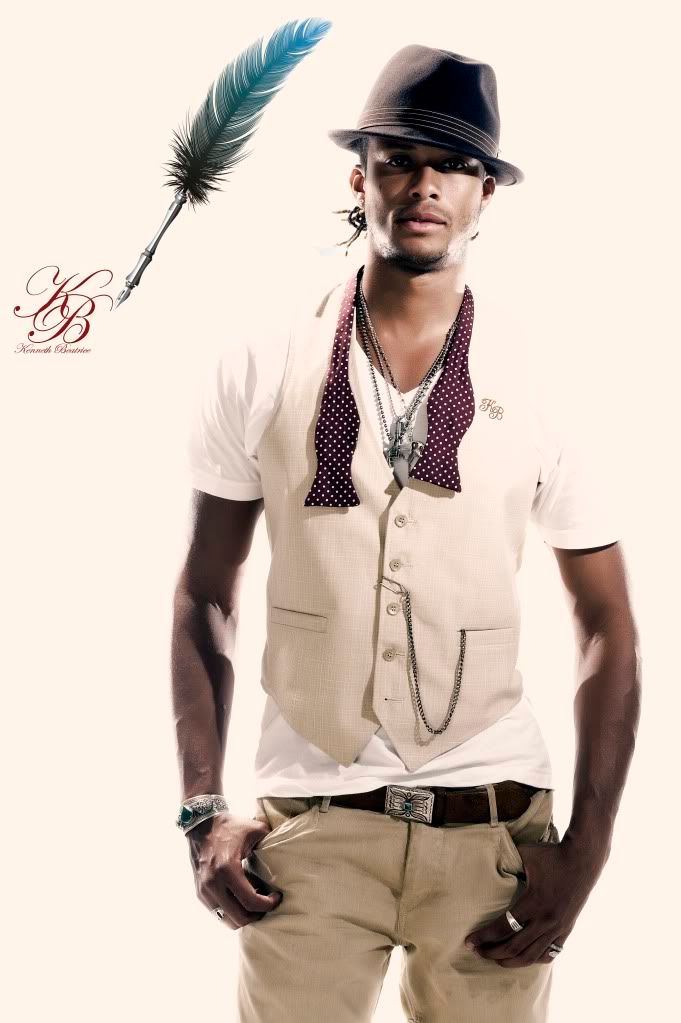 Less than a week away from the fourth annual Charleston Fashion Week, I prepare to interview Chelsie Ravenell, one of this year's eight emerging designers to show their collections Tuesday night, March 16th.  The Fashion Panel will then select three  finalists and present them with a design challenge to produce a garment to show on the runway the final night (Saturday, March 20). As if this is not enough pressure , the designers will be in the company of the likes of designer Carmen Marc Valvo, ELLE fashion director Anne Slowey, and a slew of Project Runway designers.

Chelsie, known for turning up the heat a notch on the CFW runway the past few years, is returning to the runway wearing his own clothes this time. As I start to dial his number, I realize in surprise that not only does Chelsie have a Wilmington number, but as he quickly points out, we're only two digits off from having the same number, foretelling an early sign of the significance numbers have played in Chelsie's
life.

Starting with his "lucky 13" jersey that he wore when he played
basketball for Cape Fear Community College and UNCW from 2003 – 2006,
when he was better known as "C5."

"I miss college life sometimes – hanging out on Front Street. Being an
athlete, the community showed me a lot of love. Wilmington is one of
the greatest cities in the world to me. It's like a smaller Charleston."

Chelsie, who grew up in Charleston, comes from a long line of
Ravenell's. I asked if he had any relation to the "Ravenel" bridge. "I
always ask people, 'Did you ride over my bridge?' There probably is
some connection to the bridge. The story goes that one of the slave
owners slept with one of my great-great grandparents and the spelling
of their last name was changed to Ravenell with two ls. Little history
lesson for you."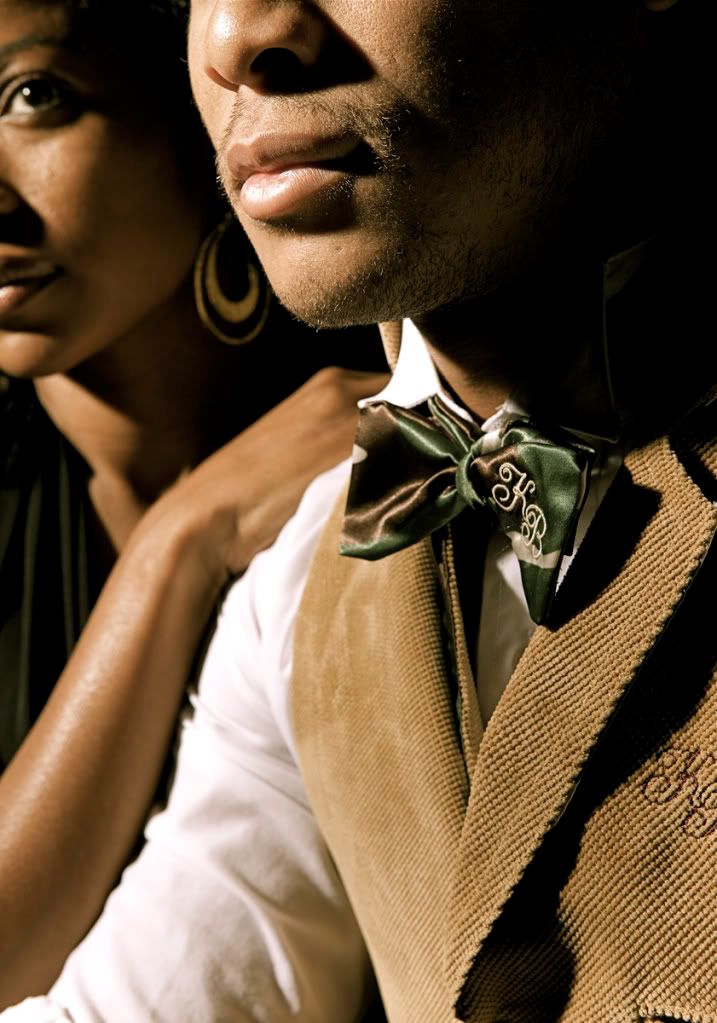 As Chelsie worked on creating a bowtie for his new collection, I asked him to share some insight on his line, Kenneth Beatrice:
When did you launch your line?
"A few years back, I realized I really wanted to do
this.  I've always had flamboyant style. I guess I'm a little
ahead of my time. People were always looking at me weird, but then you could see them thinking, "hmm, that's kind of cool. I kinda like that. As I gained my confidence, I thought man, I can do this. I just gotta be myself. From modeling, I already had my feet in the fashion
industry, being around it and falling in love with it. Plus, I couldn't find anything I liked.  I taught myself to sew because I wanted to do it so badly."
How did you choose the name?
"Oh man, this story is amazing. Kenneth is  my uncle.
He was like my father figure. Every time I had a problem growing up, I'd run to him and he'd give me advice. Beatrice is my grandmother. She
basically raised me up until I was six when she passed away with an
illness. When I lost her, it was pretty devastating. She meant a lot to
me. My whole life I knew I'd dedicate something to her.
Five years ago, my uncle was senselessly murdered by his
own brother. Took me for a ride. People think I'm a pretty boy. Come
chill with me and my family and you'll see it's not all hunky dory.
It's been rough. On the outside, I'm smiling.
As we were cleaning out my great-grandmother's house, I found this
brand-new Singer sewing machine. I figured the little things I wanted
to do, I could probably do. Unsure how to channel my grief, I began to
create. When I told the cats on the basketball team that I was going to
stay home and work on some stuff, to sew, they would laugh. It's not
gay. It's just simply what I like to do."
Why are numbers so special to you?
"I found that pattern and repetition of certain numbers in
my life illuminated my calling.  From the time my grandmother
died, I always remembered her phone number: 884.4939. My grandmother
died at 49 and my uncle at 39 = 88. The same numbers constantly
resurface in my life: 1,7, 8, 10 and 12. To me, that's not a
coincidence. This is my destiny. This is what I'm supposed to be doing.
Once the story hit me, it was a done deal. Like my slogan, I was
'Inspired by Life.'"
Is there a certain mindset you need to prepare yourself for each time you get on the runway?
"I remember the first time I modeled, I was nervous as
hell. Butterflies. After my uncle died, I no longer had fear of
anything. This is nothing…. I'm just walking down the street. Just
block everything out. Walk with confidence. I like to dance. That's my
thing. Two years ago, they played Michael Jackson when I came onto the
runway, and I went nuts. That's living in the moment."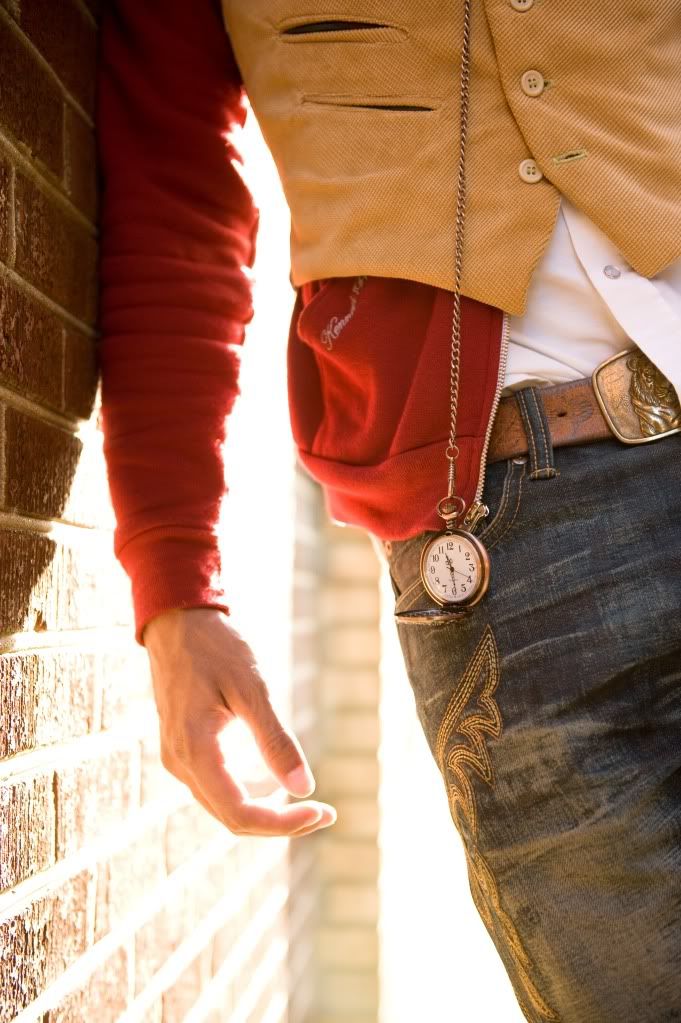 How would you describe your personal style?
"When I get dressed, I'm a beast. That's what I'm good at so I like to show that. It seems in the fashion game, you gotta put yourself in a category. For me, I would never want to put myself in a category.
My whole life, I've gone against the odds. Growing up in the 'hood, I was the first one to skateboard. They called me "white boy," but I didn't care. Next Christmas, all these cats have skateboards. It's not
a white or black thing. It's a fun thing. The more we live and come out of our shelves, the happier the world will be."
How is your current collection different from the clothing you've designed for Kenneth Beatrice in the past?
"I've been holding back waiting for that stage. Some
people do stuff just to do stuff. I always go back to Leonardo DiCaprio. He picks his moves and roles perfectly determined by what he's passionate about. He's selective. It's about finding the right opportunity."
You are the only emerging designer specializing in menswear. Do you think this works to your advantage? Why or why not?
"I think it works to my advantage because there's not a lot of men's clothing available that's cool and fresh. You've got the big-time names. Rare to have a guy like me coming up from the bottom.
I've got 10 looks. Since it's menswear the details, accessories and styling really gotta pop."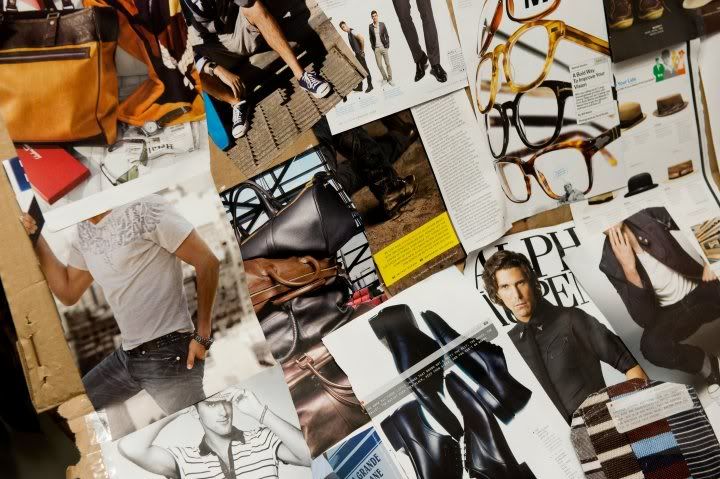 Chelsie's Inspiration Board / Photo by: Reese Moore
How has Southern living influenced your design aesthetic?
"The classic-ness and history of it. A mix of Southern with Western with urban. Classy but edgy. It really touches on every walk of life. I think a lot about icons. I watch Rocky the movie and
get so motivated. He was a nobody, but he was a champion. Those cats
had flavor. The "I don't care, but I care." Track jacket with a fedora
hat. Just gonna kick it. They had their own swagger back then. Chill
and carefree but cool. There is too much short-sightedness in, 'If you
care too much, you lose your masculinity.'"
Who is your Style Icon?
"I'm definitely going with Ralph (Lauren) based on his upbringing and how far he came. He didn't go to school either, but he's one of the world's most established designers. He had the balls to go
for it."
What has been your favorite part of preparing for CFW?
"Crazy love, crazy media. It won't make me or break me. I'll be doing this the
rest of my life no matter what happens at Fashion Week."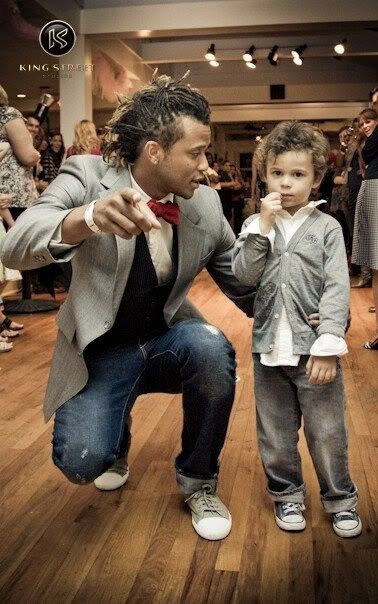 What do you do to unwind?
"Basketball. It's my first love, actually. I play a lot of ball. It soothes my soul. I also spend time with my little boy, London,who's four. He'll walk out with me at the show.He's not afraid. I'm trying to make him something to wear."
What are three items from your wardrobe that reflect your signature style?
"Rugged jeans, vest, pocket square. That's a hankerchief, ya know. No, no. Take out the pocket square. It's the bowtie."
Did you finish the bowtie?
"I've got it on now."
Find Chelsie Wednesday and Thursday nights bartending at Torch