JULIE WHEAT

–

IT consultant by day, Cavortress by night.

Julie, an upstate New York native who moved to Charleston seven years ago, launched her own style brand, Cavortress, last year designing fun and flirty, pin-up inspired clothing and curating a well-edited vintage collection worn by "Cavortresses" around town famous for lighting up the night with
shimmering sequins, studded accessories and bold prints.

Julie sees Cavortress as a means to bridge the gap between culture and
the mainstream. Simply, "for girls who like to be girls." In selecting
a name to represent her brand, "I remembered this teacher from
elementary school who used to holler at us, 'Stop cavorting around!'
when we were goofing off and having fun."

What better place to "cavort" than Vegas? Julie, who lived in Vegas from 1998-2002, recently headed west to produce a fashion show at Vegas's Rockabilly Weekend
in a line-up with Chuck Berry, burlesque dancers and classic cars. Being the first company south of the Mason Dixon line to participate and with not a soul she knew in the audience other than her husband,
she was pleasantly surprised to hear enthusiastic cat calls when "Cavortress from Charleston" was announced.

"Living in Vegas has absolutely dictated the aesthetic of my designs. I just love the dichotomy between locals and visitors. People from all
over the world come there, and they're not afraid to let it all hang
out."

In Charleston, Julie feels the overall feeling is casual, yet "the women are really classy and refined. Girls like to dress up a lot. In comparison, back home, in Buffalo (New York), people would say, 'Why is
she wearing a dress at the bar?'"

Whether she is pulling fabric for a Cavortress design or shopping for
her vintage collection, Julie says she always thinks of her clientele
first  – their distinctive style, the fit, etc.

Photo: Cyle Suesz – to see the behind the scenes video, click HERE.

The must-have Cavortress design for the season? Without missing a beat,
Julie lights up and says, "The Cavortress black one-piece maillot
because we don't feel skinny everyday, it's a halter which is always
flattering on just about anyone and the fabric forms perfectly to your
body and keeps its shape."

Since Julie has been buying vintage with her birthday money since she
was 12 and pledges to pass along deals to her customers (Charleston
stylistas are still talking about the Chanel bag she sold for $100), I asked her to share some tips for shopping vintage:

"It's really hard to mess up black and white. If you think it looks fab, you probably won't regret it."

"Know where to draw the line. Create some shopping rules
for yourself, such as: Don't buy dresses unless they fit, only buy
shoes if they are under $50."

"Have a Game Plan. I start with my "No Obligation Wish List"
(which Cavortress shoppers fill out on the website), I try everything
on that's on my target list and I try to get in and out in less than an
hour."

And most importantly, remember to cavort* while wearing.

* Cavort:

1) To leap about; prance or caper.

2) To romp about happily; to frolic.

PHOTOS:

Vegas shots with purple wrought-iron fence in background:

St. Jane Photography

Cavortress photo of Circa PR's Katie Kern wearing vintage Cavortress disco pants and sequin tube top.

BARGAIN BOX

Shopping for the

Greater Good

at Bargain Prices

4213 Princess Place Drive


Charleston Design Walk: "Style Girl" Jess James hits the town with "Vintage Queen"

Lori Wyatt for Charleston Design Walk last week and happens upon Fashion Designers Chelsie Ravenell and Lindsey Carter. Click HERE to find out what they are wearing.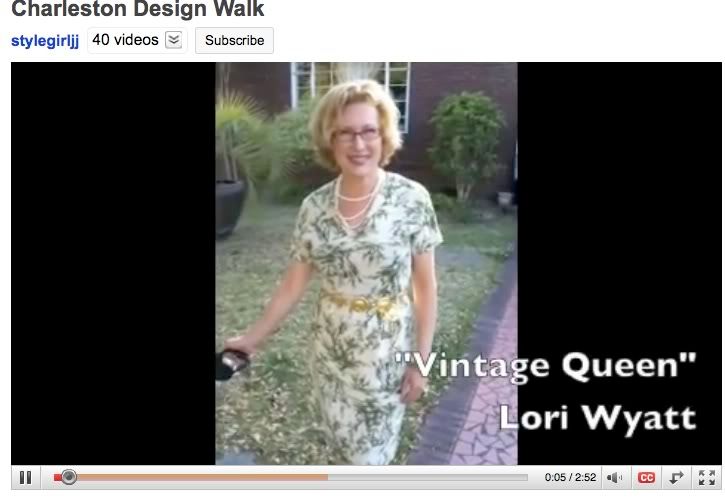 Don't Forget: the Zac Posen for Target Collection comes out TODAY!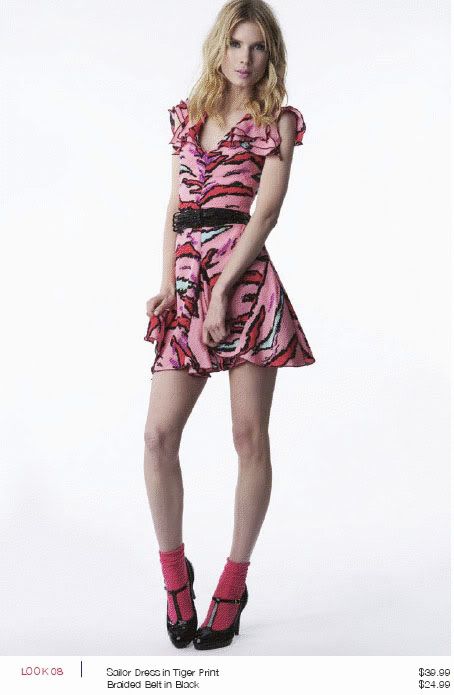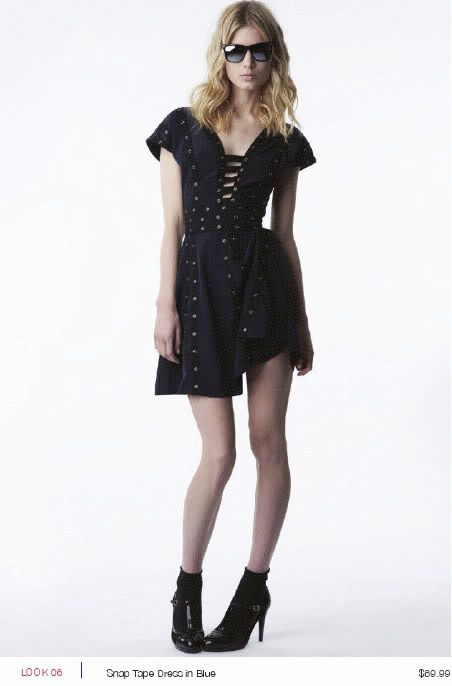 "It's a collection that's about the best summer of a woman's life," the designer explained, while showing New York fashion director Harriett Mays Powell how they can be worn several different ways. Click HERE to watch the Video.
It's Time to Get CARRIED Away….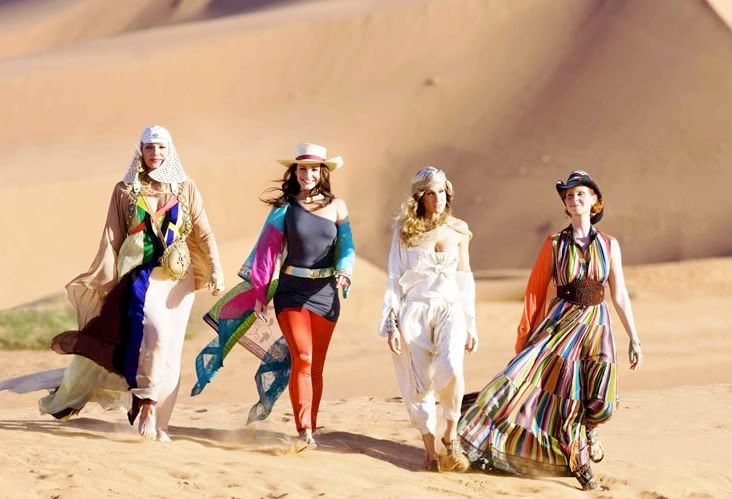 *FASHION FIX* Sex and the City Premiere Party
Thursday, May 27th
5:30pm-10pm
Grab your girlfriends (and your Mr. Big) and get your "FASHION FIX"
at the official Sex and the City Premiere Party, hosted by Wilmington's
"Style Girl" Jess James.
Arrive in style at Mayfaire's newest hotel, Homewood Suites,
dressed a la Carrie, Samantha, Miranda or Charlotte,
and enjoy poolside "Carrie Cosmos," Moroccan belly dancing by Samra,
light bites, shopping with Bordeaux Jewelry, Paradise Yoga, + more,
And of course, fabulous prizes for "Best Dressed"
Sex and the City Style Stars!
WANNA GO?: Tickets are on sale NOW!
To get your ticket now, CLICK HERE.
$5 advance online / $10 at the door

Today – April 25
Oliver Spring Clearance Sale
WILMINGTON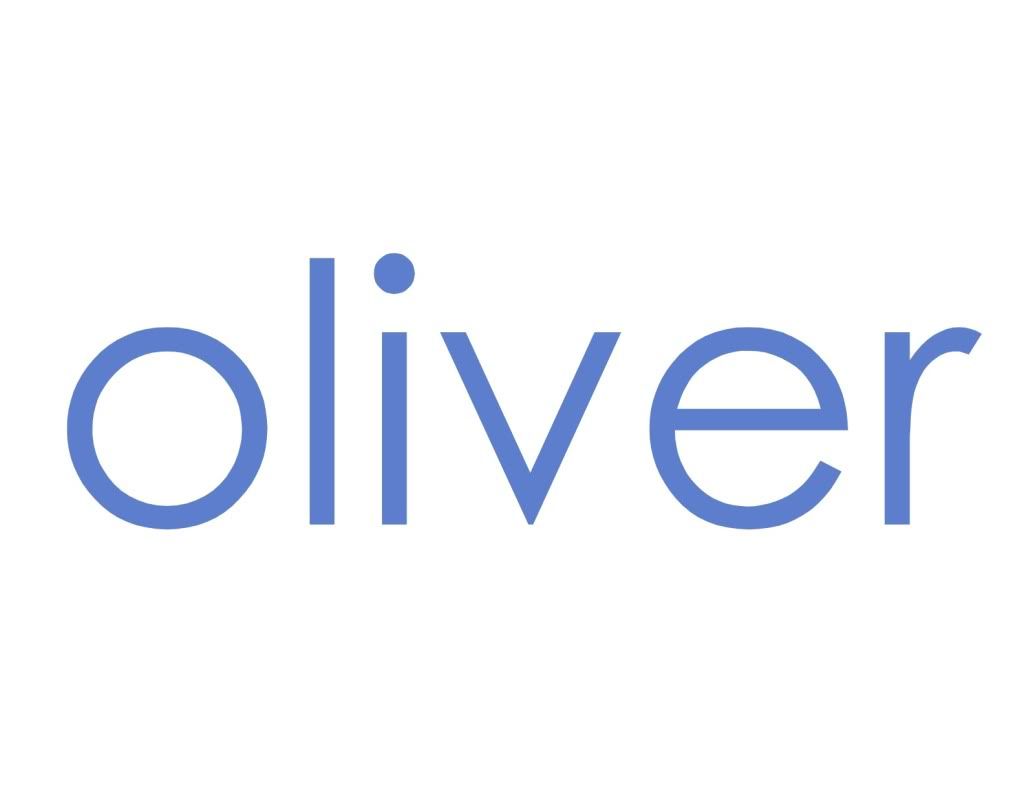 WHAT: Spring Clearance Sale! Save at least 50% off all sale denim and 70% off all sale clothing!
WHERE: 1055 Military Cutoff Rd (across from Fresh Market)
WHEN: Friday April 23 thru Sunday April 25
May 1
Junior League's 2nd Annual Mint Julep Jubilee
Poplar Grove Plantation
WILMINGTON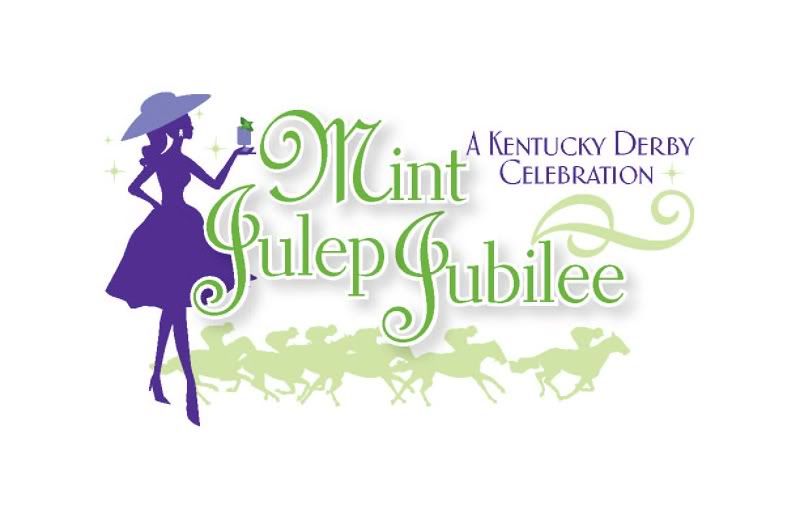 WHAT: Celebrate the Kentucky Derby in style – wearing a fabulous Derby hat (visit Milliner Jan Wutkowski)
with a mint julep in hand and enjoy a southern fare buffet, live race
coverage, musical entertainment, raffle prizes and of course a prize
for "Best Derby Hat."
WHERE: Poplar Grove Plantation / Highway 17 between Wilmington and Hampstead
WHEN: May 1 / 3pm-8pm
WHY: The Mint Julep event raises awareness and funds for the Junior
League's community programs: Read to Me Festival, Kids in the Kitchen
and Pied Piper Theatre.
WANNA GO?: Tickets ($60) can be purchased online at www.jlwnc.org or by calling Junior League Headquarters at 910-799-7405.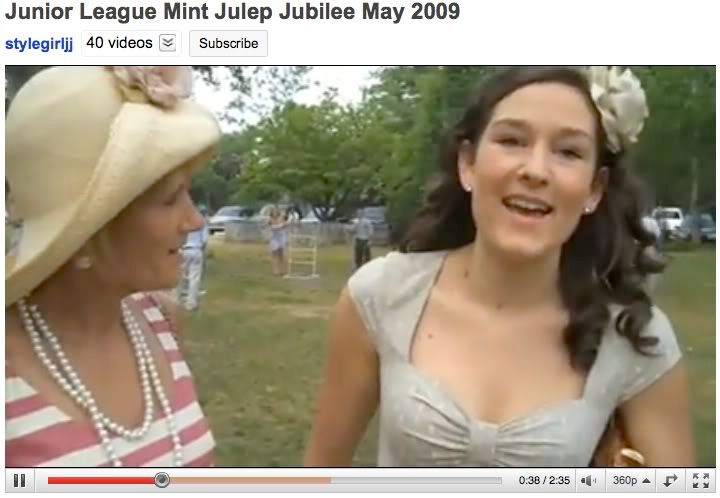 VIDEO: To watch the Style Girl video from the first annual Mint Julep, click HERE.
May 4
Barefoot Boutique Pre-Grand Opening Party
WRIGHTSVILLE BEACH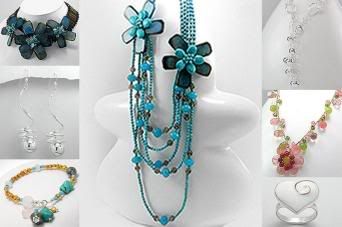 WHAT: Angela Stone-Myers, along with Personal Chef Lori Eaton,
are hosting a pre-grand opening party to celebrate Angela's new
boutique, Barefoot, and a preview of her jewelry line with delicious
food and wine from Chef Lori.
WHEN: Tuesday, May 4th / 6-9pm
WHERE: 1 Stone Street / Wrightsville Beach (upstairs from Tower 7)
May 5
David Yurman Spring Preview Trunk Show
REEDS Jewelers @ Mayfaire
WILMINGTON
WHAT: Been craving a new Yurman piece for your collection? Preview the new Spring collection.
WHEN: May 5th / 5-9pm
WHERE: REEDS Jewelers @ Mayfaire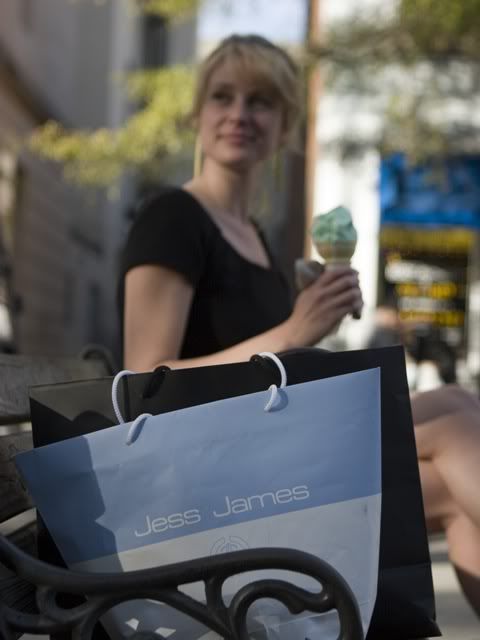 About Fashion Fix
Everyone needs a fashionable friend who knows the
best places to shop. Looking for the insider scoop on the most
sought-after deals?
Once a week (FASHION FRIDAYS), get your fashion fix with Style Girl's style tips, style on the street + more!
Please forward on to your oh-so-fashionable friends!