FashionFix Newsletter Template


SPOTTED:Peter Clarkson

I first spotted Peter downtown on Front Street in February when Shannon and I were pulling clothing for the Spring Fashion Preview. As we were leaving Aqua Fedora,
we took in his tall, lithe frame, the dark dramatic trench coat and the
mysterious shades and couldn't help but wonder, "Who's that guy?" We
recently connected when a mutual friend suggested we meet.

Peter, originally from Oconomowoc, Wisconsin, arrived in Wilmington in February after a stint as a production assistant for the Bedford Falls Company in Santa Monica, CA. With his current occupation as "drifter,"
he's waiting tables at The Brasserie in Lumina Station and exploring the local film industry. With a natural affinity for the arts and fashion, I convinced him to share with us his musings when it comes to matters of style.

STYLE MANTRA:

"Anyone that knows me would say I wear pretty much black, white and
gray – or somewhere in that gradient – all the time. My style is pretty
simple. I like to  invest in staple pieces like a good pair of
denim that fits well and boots and save on t-shirts and such."

SEEN WEARING:

"I got locked out of my brother's house this morning so I picked up
this white V-neck on the way downtown. I'm wearing Naked & Famous
black jeans, Frye boots, Ray Ban sunglasses and my Commune bomber
jacket."

THOUGHTS ON WILMINGTON STYLE:

"I've noticed that when I'm out sometimes at night, some people tend to
confuse beach wear with evening wear. Whereas, other people are able to
really embrace a more metropolitan, East Coast vibe and keep it kind of
chic."

FAVORITE PLACES TO SHOP:

"There's not much to choose from here for guys. I've found some cool stuff at Edge of Urge though, and love the people there. I wish Beanie + Cecil would offer menswear. I love their aesthetic. If I were to ever cross-dress, I guess I'd shop there (ha ha)."

STYLE CHALLENGE:

"I've been here for over two months now with only seven items of
clothing . I didn't think it would be a big deal but my 'inner diva'
started to show itself… let's just say, it's forced me to get
creative."

STYLE SOLUTION:

"As long as you have five or six of your favorite staples with you, you
can create variations by adding in a simple t-shirt or scarf to
completely change the look. The things that have gotten me through are
my APC trench coat, Frye boots, my denim, little Vans for running
around, and my leather bomber."

MUST-HAVES FOR SPRING:

"A good friend of mine is driving cross country from Malibu and
bringing my clothes with her. I'm most excited about my Rag & Bone
shorts – they have the little details, which I'm a sucker for."

GET SHORTY:

"If you're wearing more European style shorts that are more narrow or a
little shorter,  wear a shirt that's fitted or tuck in a button-up
for a more tailored look. Don't be afraid to wear something
sophisticated on top. Most guys  probably wouldn't do this, but
I'd throw some wingtips on the bottom – without socks."

CELEBRITY LOOKALIKE:

"I get Adam Brody (Seth Cohen from The OC) all the time especially in
the winter when my hair is darker and I have less freckles."

STYLE ICON:

"Love that classic 60's look – really tailored pants, skinny ties…" Like the cast of Mad Men? "Yeah, Don Draper style."

FASHION FIX FOR THE GUYS:

Kenneth Beatrice bowtie and vest designed by Charleston designer Chelsie Ravenell

Zuriick shoes $162 from Edge of Urge


LAST LOOK: Garden Party
Last-minute shopping? Get these buys while they are in full bloom!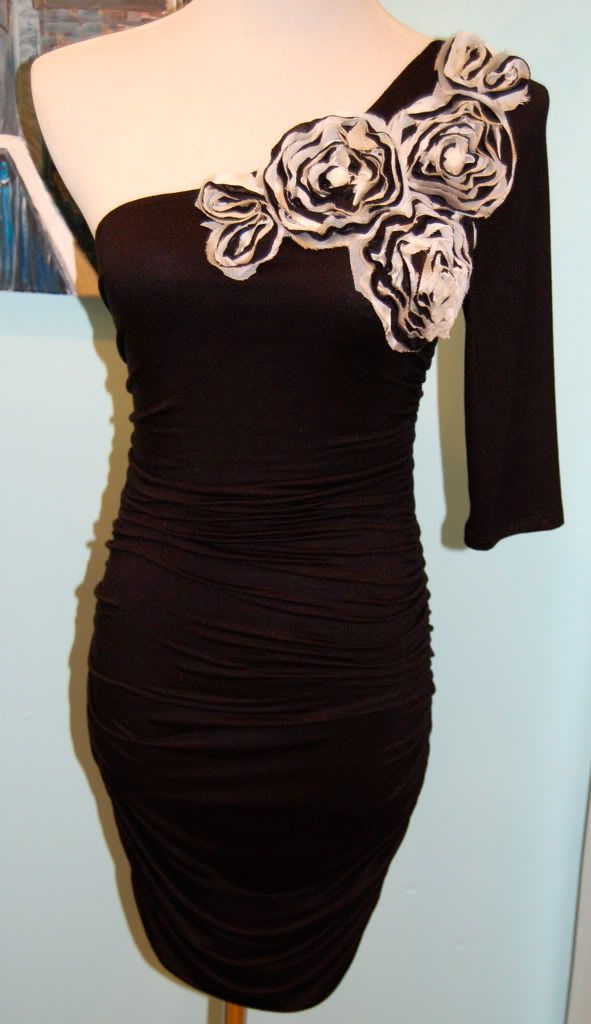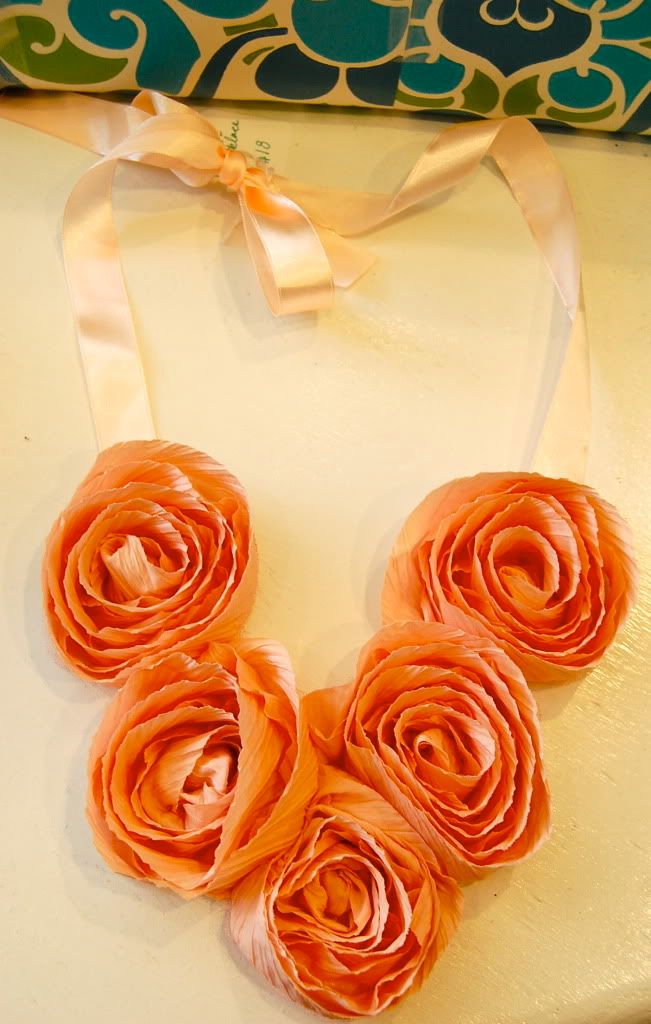 One-shoulder rosette dress $65 and Peach rose necklace $18 from Aqua Fedora

Irregular Choice flower heels $142 from Edge of Urge



Bargain Box finds:

Stuart Weitzman for Neiman Marcus heels $28

DVF sunglasses $18 + Color stone cluster clip-ons $38
It's Time to Get CARRIED Away….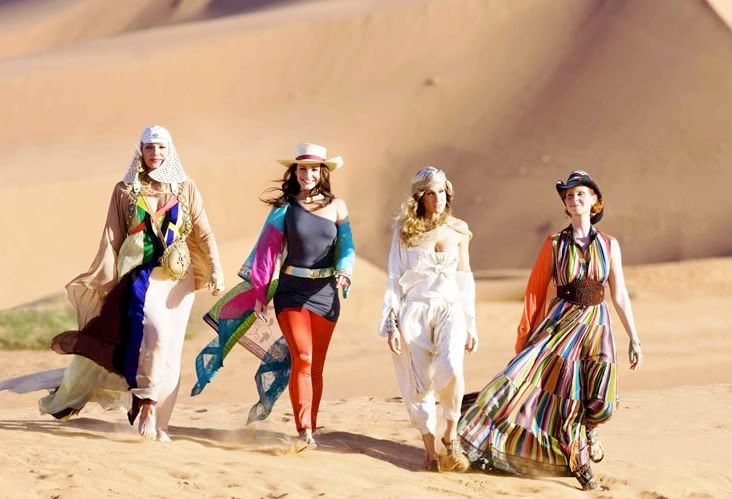 *FASHION FIX* Sex and the City Premiere Party
Thursday, May 27th
ONLY 10 VIP TICKETS LEFT!
(VIP Swappers Shop 10 Minutes Early)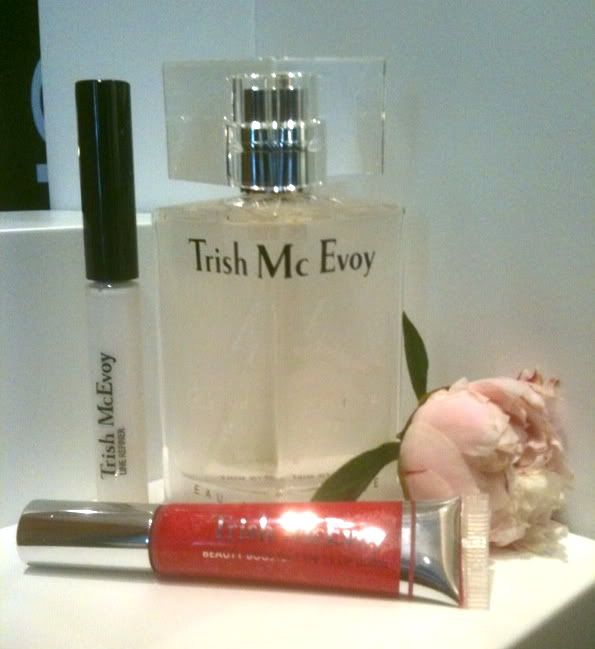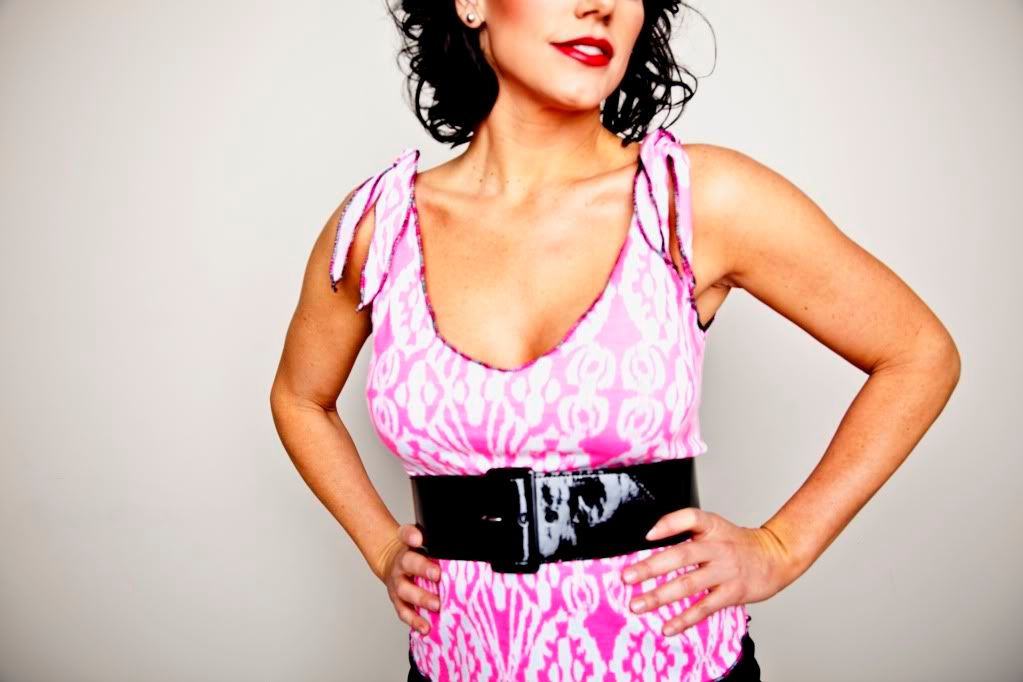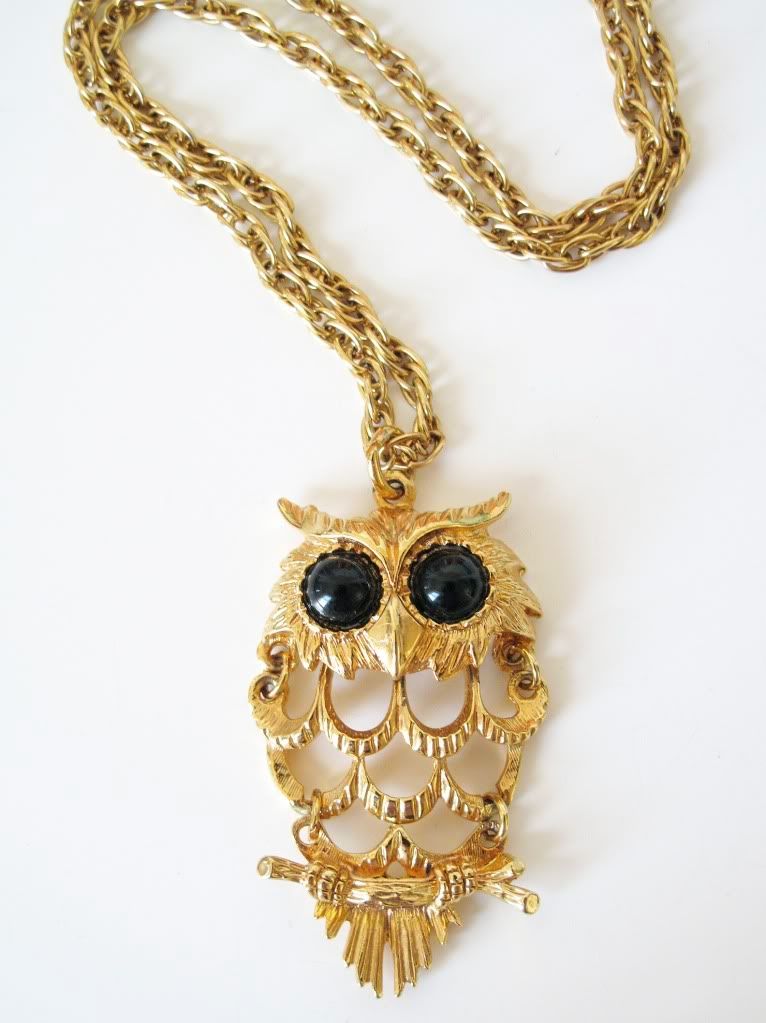 Left: Trish McEvoy Line Refiner, No.4 Gardenia Musk, Beauty Booster Lip Gloss from Makeup Artist Andrew Petersen (Value: $150)
Middle: Tank top made by Julie Wheat from vintage t-shirt fabric
from Cavortress (Value: $45)
Right: Gold Owl Necklace with Black Cabochon Eyes
from Candy Shop Vintage (Value: $35)
Below: Taashki clutch with signature silk brocade from Charleston
handbag designer Natasha Madan (Value: $120)
Don't miss out on the fabulous
Style Swap Prizes
and Sponsored Swap Outfits!
PHOTOS:



Style Swap sponsored swap outfit from Monkees of Daniel Island – Loeffler Randall multi metallic lurex dress Size: 6 (Value: $330)

Style Swap Prize from Fashion Designer Ashley Reid –
dyed agate necklace from her Clewis Reid line, recently seen on the runway during Charleston Fashionweek!
(Value: $110)

April 15
Art + Fashion
Cose Belle
CHARLESTON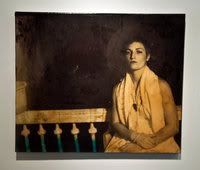 WHAT:
Cose Belle will combine Art with Fashion featuring photographer and
artist Matthew Bowers. While enjoying some local art, Sol Cookies and
champagne, attendees will have the opportunity to check out Cose
Belle's latest spring collections from Milan, Italy, Los Angeles, and
New York.
WHEN: April 15 / 5-8pm
WHERE: Cose Belle / 6 Beaufain Street
SPECIAL DISCOUNTS: Cose Belle will offer 10% off all sale items (some
sale items are already 75% off!), as well as 25% off all white dresses
for College of Charleston graduates.
April 30
Domestic Violence 18th Annual Fashion Show
Hilton Riverside Hotel
WILMINGTON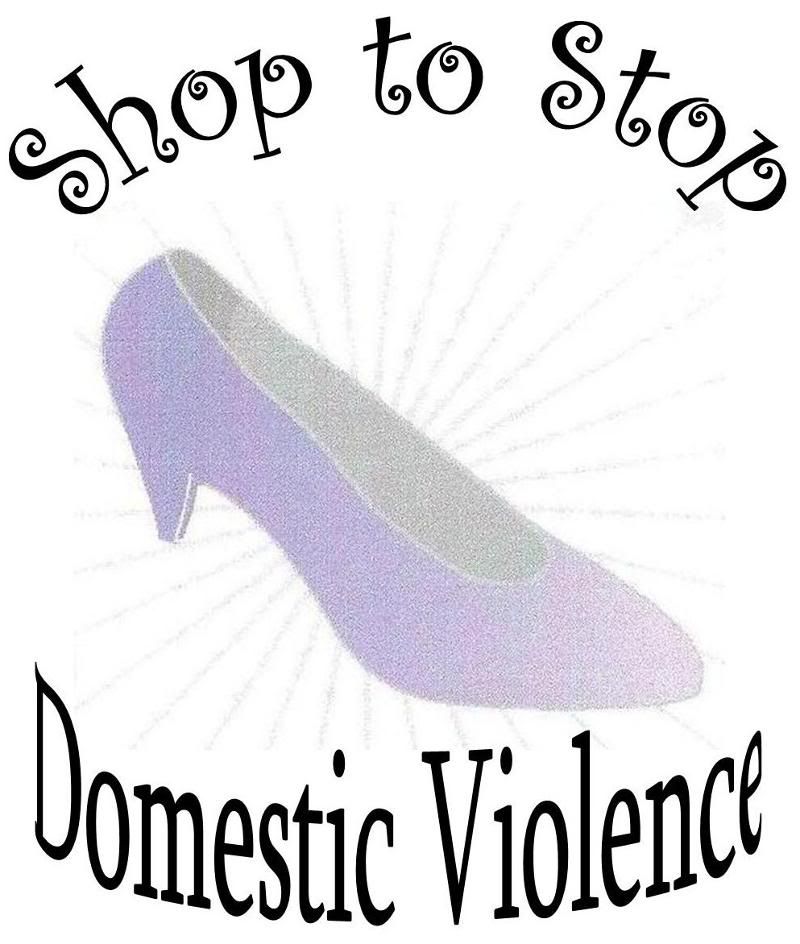 WHAT: The Domestic Violence Shelter will host their 18th annual Fashion Show & Silent Auction titled "Singing a New Song."
WHEN: April 30 – Luncheon: 11:30am / Dinner: 6pm
WHERE: Hilton Wilmington Riverside in the Cape Fear Ballroom
WANNA
GO?: Luncheon tickets are $40 per person or $320 table of eight
(8).  Dinner tickets are $50 per person or $400 table of eight
(8). Tickets and Sponsorships are available NOW by visiting www.domesticviolence-wilm.org/donate,
the Open Gate (2901 Market Street Mon-Fri 9:00 a.m.-5:00 p.m.), or at
any Vintage Values location.  Call 910.343.9969 ext. 17 for more
details.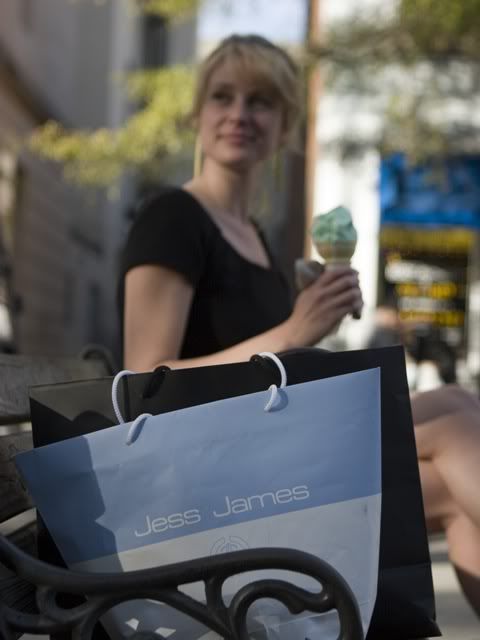 About Fashion Fix
Everyone needs a fashionable friend who knows the
best places to shop. Looking for the insider scoop on the most
sought-after deals?
Once a week (FASHION FRIDAYS), get your fashion fix with Style Girl's
style tips, style on the street + more!

Please forward on to your oh-so-fashionable friends!