GAGA for the GRAMMYS

The
award show season is in full swing, but it's the Grammys that glorifies
the convergence of music and fashion, promising more gutsy, glorious
over-the-top looks, and of course – more Gaga!

GALACTIC

Lady
Gaga, the 23-year-old self-proclaimed Queen of the Fame Monsters,
arrived in an out-of-this-world Swarovski encrusted bodysuit, an
asymmetrical hula hoop silhouette, heel-less platforms (yes, heel-less)
and a spiky star in lieu of a clutch.

What was most shocking
about her attire was not the dress itself, but who made it! Giorgio
Armani, the legendary go-to designer for red carpet glamour, not only
created her red carpet entrance look, but two more preposterously
pant-less looks throughout the night, including her green quarterback,
bedazzled bodysuit and silver semi-suit with her protruding
origami-esque headpiece inspired by Wizard of Oz's emerald city,
perhaps?

"I
am honored to be wearing Armani this evening," the winner of Best Dance
Recording ("Poker Face") and Best Electronic Dance Album ("The Fame")
said of her collaboration with Giorgio Armani in a statement quoted by
The Canadian Press. "The series of pieces Mr. Armani created for me are
truly iconic; they represent not only beautiful fashion, but my spirit
and essence as an artist."

Other
"Galactic" Grammy looks included Fergie's striking blue Pucci dress
with asymmetrical gold accents paired with snakeskin stilettos and
Carrie Underwood's white Georges Chakra gown defined by its
conceptual leather straps.

NEUTRALS

My
favorite neutral hued dress of the night was worn by Beyonce, who raked
in 6 Grammys! She chose a curve-hugging Stephane Rolland gown set off
with neutral nail polish and oversized gold earrings. Rihanna looked
like an ice princess in a Victorian-inspired high neck Elie Saab gown
with pronounced shoulders and feminine feathers and draping. Katy
Perry, newly engaged to Russell Brand, turned heads in a backless Zac
Posen India-inspired nude colored gown embellished with gold sequin
flowers and accessorized with a multi-colored Judith Leiber Elephant
bag.

PANT-LESS

The
bodysuit is becoming a wardrobe staple – at least with the Hollywood
set. Taking a que from Gaga, Ciara wore a tasteful version from
Givenchy, a cascade of iridescent black pailettes and lace while
Britney opted for a sheer long-sleeve dress with a black bodysuit and
fishnets. Daring and style-defining, but not quite right for her.

LBD

Songbird Jennifer Hudson pulled off the LBD to perfection in a dress from the Victoria Beckham Collection that
beautifully accentuated her assets and covered up in all the right
places with a high collar, slightly asymmetrical necklace, 3/4 length
sleeves and a peplum with pockets! She accessorized with style choosing
dark, sheer nylons, futuristic Lucite bangles, and Yves St. Laurent
platform pumps.

OVERSIZED ACCESSORIES

Most of the red carpet rock royalty opted for a bare neck and oversized earrings, moving away from statement necklaces. We hear the message loud and clear.

SHOP IT:

Check out these fabulous pearl teardrop earrings ($60) from

Charleston based Deirdre Zahl's Candy Shop Vintage.

SHARP DRESSED MAN

And
let's not forget the guys…the men's suit was anything but business as
usual. John Legend was stylin' in a monochromatic look mixing metallic
gray with black and white. My favorite part of his look was the mesh
knit v-neck under his jacket with a simple black tie and white shirt
underneath. Usher, who Foz informed
me is the "only performer who comes close to filling Michael Jackson's
shoes," must have evoked suit envy all night in his tan Armani 3-piece
suit with white piping and navy accents. Love the subtle pocket square,
the checked shirt with the polka dot tie and the must-have accessory:
day-to-night aviators.




DO AGAIN

My vote for Worst Dressed? Click HERE to see. Leave a comment and let us know who you thought looked HOT or NOT (so much).


4213 Princess Place Dr

Get your "Haute Hats"
Fashion Show
Tickets
TODAY!

THE DESSERT DIVAS

Treat yourself and the ones you love to a fabulous Valentine Dessert from
THE DESSERT DIVAS

* Chocolate Praline Ganache
* Margarita Squares
*Classic Dark Chocolate
* Vanilla Butter Cake
with our Signature Italian Buttercream Frosting

Click HERE to contact The Three Divas
910.399.6276


BELOVED ANTIQUE SHOP CLOSING SALE
Castle Keep Antiques, one of our most
beloved antique stores, is sadly closing its doors. After 35 years in
business in Downtown Wilmington, Jim and Frances Nichols, decided it
was time to take a break – "at least for now."
If you have yet
to go treasure hunting at Castle Keep, don't miss your chance! Right
now, everything in the store is 50% off (cash or check) and 45% off
with credit cards.
CASTLE KEEP ANTIQUES
507 Castle Street


GET YOUR TICKETS TODAY!
First 25 guests to get their tickets at

jamesanddunne.com

are registered
to win the "SPRING IN STYLE" package.




February 5


Red Dress Luncheon & Fashion Show
WILMINGTON


WHO:
The 5th Annual Red Dress Luncheon and Fashion Show benefiting women and
heart disease awareness at New Hanover Regional Medical Center (NHRMC)
and in our community.
WHAT: As part of the national "Heart
Disease Awareness Month" activities, this event, chaired by Sandy Best,
educates women about heart disease, currently the leading cause of
death among women. Emceed by Ms. Chelsea Cooley Altman, Miss USA 2005
and featured speaker Representative Becky Carney (D) Mecklenburg County.
WHEN: Feb 5 / 11:30am – 2pm
WHERE: Wilmington Hilton Riverside
WHY:
The Red Dress Luncheon and Fashion Show proceeds are being used to fund
outreach activities and health screenings through the Coastal Care Van.
TICKETS: $75; Call 910-815-5002

February 8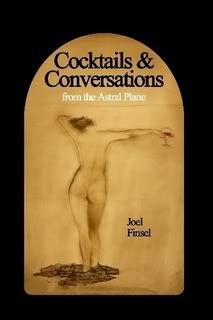 WHO: Joel Finsel – local author, one of Playboy's Top 10 mixologists
(and Style Girl's husband)
WHAT:
Prologue with Ben Steelman – readings and excerpts from "Cocktails
& Conversations, Q&A session with Joel, books for sale
WHEN: Monday Feb 8 / 7pm
WHERE: WHQR Studio / 254 North Front Street / 3rd floor
February 11
Monkee's of Daniel Island 1-year Celebration
CHARLESTON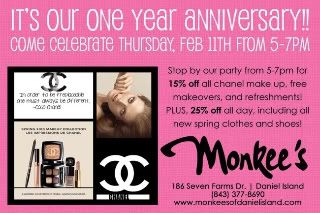 WHO: Monkee's of Daniel Island
WHAT:
At Monkee's one-year anniversary blow-out shopping party, Ashley &
Vanessa are offering guests up to 75% off on pieces from Theory, Milly,
Rachel Pally, Tibi Shoes, Elizabeth & James, Current Elliott Jeans,
Twelfth Street by Cynthia Vincent, Loeffler Randall, Pour La Victoire,
Torn and Shoshanna. For your beauty fix, premier cosmetic artists from
Chanel are graciously offering 15% off their products and touch-ups.
WHEN: Feburary 11th from 5pm to 7pm
WHERE: 186 Seven Farms Drive / 843.377.8690
WHY: Guests will also enjoy delectable nibbles and wine while they shop!
February 11
Wilma Nights: Bachelor Auction
WILMINGTON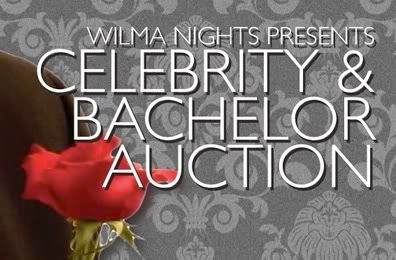 WHO:
What do Jason Thompson, Ben David, David Spetrino, Sam Shelby, Calors
Parajon, Justin Vida, Al White, Nikki Fisher, Tom Reeves, Kevin
Johnson, Shannon Slocum and Aaron Blakely all have in common?
WHAT: They are Wilma Magazine's celebrities and bachelors in the next Wilma Nights!
WHERE: Coastline Convention Center
WHEN: Feb 11 / 6-9pm
WHY: A portion of the proceeds benefit the Cape Fear Chapter of the American Red Cross.
WANNA GO? Tickets are $30 each or $250 for a group of ten. Includes wine, beer, food and fun! www.wilmaontheweb.com or call 910-343-8600 x201

February 12 & 13
56th Annual Bargain Sale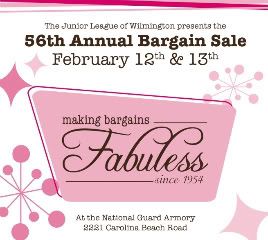 WHAT:
The Junior League is hosting their annual Bargain Sale featuring new
and gently worn clothing, children's toys, furniture and houseware from
local retailers and from the homes and closets of Junior League
members.
WHEN:
Preview Sale – Friday, Feb 12 from 6:30pm-8:30pm
Bargain Sale – Saturday, Feb 13 from 7:30am – 1:30pm
WHERE: National Guard Armory / 2221 Carolina Beach Road
WHY: "It's Fabuless!" Check out the JL's Style Challenge: Can Style Girl find a Bargain? Coming next week in the Star-News.
WANNA GO?: Preview Sale is $6 / Bargain Sale is $3 / CASH ONLY!
February 25
James + Dunne Spring Fashion Preview
WILMINGTON
WHO: "Style Girl" Jess James and Shannon Dunne of James + Dunne Styling along with Celebrity Stylist Steven Ward of Steven Ward Hair and beauty professionals at Wilmington Plastic Surgery.
WHAT:
An evening of fashion & beauty in an intimate setting…live
models, delectable bites from Private Chef Lori Eaton, sweet treats
from The Dessert Divas and wine & bubbly courtesy of Caffe Phoenix.
WHEN: February 25 / 7-9pm
WHERE: Hewitt @ Lumina Station
WHY:
Style secrets, age-appropriate essentials and deals you won't wanna
miss! Plus, must-have looks for Spring from aMuse, Aqua Fedora, Beanie
+ Cecil, Bordeaux Jewelry, Edge of Urge, Hallelu, James + Dunne
Collection, Oliver and Personal Touch.
TICKETS: $17 – Limited Space. Get your tickets today at www.jamesanddunne.com!
First 25 guests to purchase tickets online will be entered to win a
"SPRING IN STYLE" grand prize: style consultation with James +
Dunne, a custom garment from Fashion Designer Jessie Williams, a custom headpiece from Milliner Jan Wutkowski, beauty fixes from Wilmington Plastic Surgery + more…
March 6
aMuse Haute Hats Show
WILMINGTON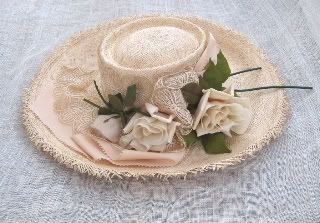 WHO:
Milliner Jan Wutkowski's hats, headpieces and vintage jewelry. Styling
by Jess James. Hair by Frank Potter of Bangz. Hat Cake by The
Dessert Divas. Floral Design by Island Florals.
WHAT: Vintage
inspired fashion show featuring Milliner Jan Wutkowski's handmade hats:
the must-have accessory for Azalea Garden Party, Kentucky Derby and
Easter.
Cocktails & canapes included.
WHEN: March 6 / 1:30pm
WHERE: Caffe Phoenix – 9 South Front St. / upstairs dining room / private parking lot
WHY: Learn how to bring out your "hattitude," style tips for finding the perfect hat for your face shape and personal style.
WANNA GO?: Tickets are $15 in advance / $25 at the door at aMuse (397.9099) or www.hatshatshats.com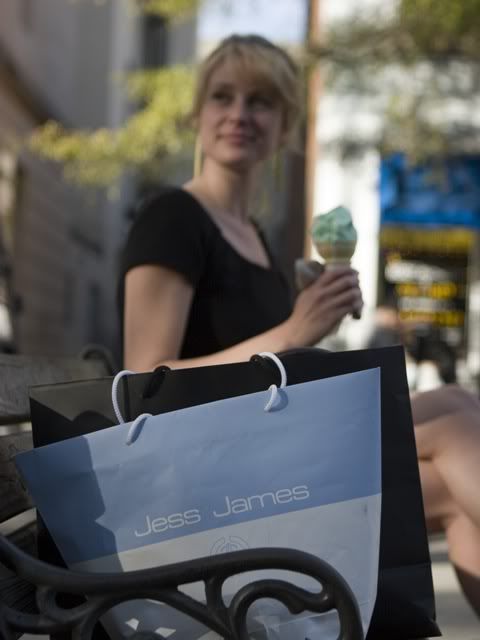 About Fashion Fix

Everyone needs a fashionable friend who knows the
best places to shop. Looking for the insider scoop on the most
sought-after deals?

Once a week (FASHION FRIDAYS), get your fashion fix with Style Girl's
style tips, style on the street + more!

Please forward on to your oh-so-fashionable friends!