Style Girl Jess James | Fashion Fix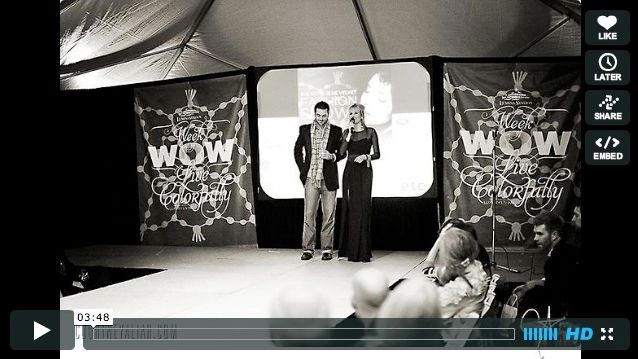 Click image above to watch the "She Wore Blue Velvet" Fashion Show VIDEO produced by The Three Divas
Lumina Station succeeded in pulling off a series of events for their first all-inclusive Week of WOW, set in motion by visionaries Richard and Jane Marquard of Paysage a few years back. A kick-off cocktail party benefitting JDRF and The Carousel Center, then a design luncheon, Top Chef cooking class, trunkshows, giveaways and more culminated with the finale "She Wore Blue Velvet" fashion show under the tents last Friday night on 11.11.11. Ushering in the Age of Aquarius, 21 models channeled Blue Velvet's Dorothy, Sandy, Jeffrey and Frank wearing looks I styled from Island Passage, Ziabird, Monkee's, Beanie + Cecil, Gentlemen's Corner and Tickled Pink (he & me, Adore Designs, Style Girl Collection). Blush  gave the Sandys' soft, feminine waves and sweet makeup while Harbour Club took the Dorothys' to the darker side with "bitch hair" and smoky blue-tinged eyes.
Event emcee Foz of Z107.5 got the party started with a viewing of Blueberry Fusion's "Motion Portrait," their mischievous take on the photo booth at the Kick-Off Party. There's something fascinating (and funny) watching people get their pose on! Click the image below to watch the video.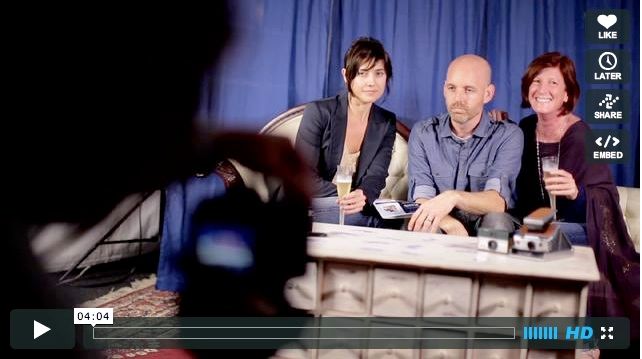 Another highlight of the night was the Makeover Reveals featuring Z107.5's Suzanne Jalot, popular Wilmington lawyer Jim Zisa and Lumina News writer Trish Matson. etc Media captured each transformation to show preparations for their big runway reveal!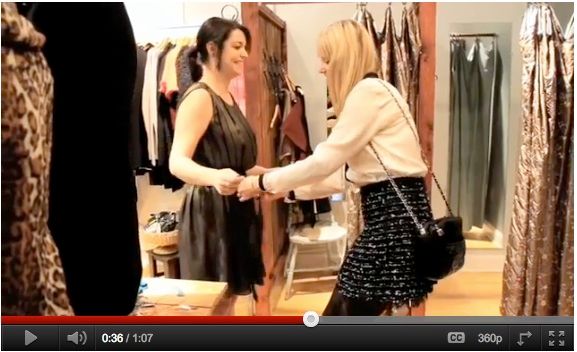 To watch Suzanne's transformation, click ABOVE.
(Seen shopping at Island Passage for the perfect dress)
To watch Trish's transformation, click ABOVE.
(Seen here with Blush owner Elisha Wendt)

To watch Jim's tranformation, click ABOVE.
(Seen here sweatin' it out at Lumina Fitness)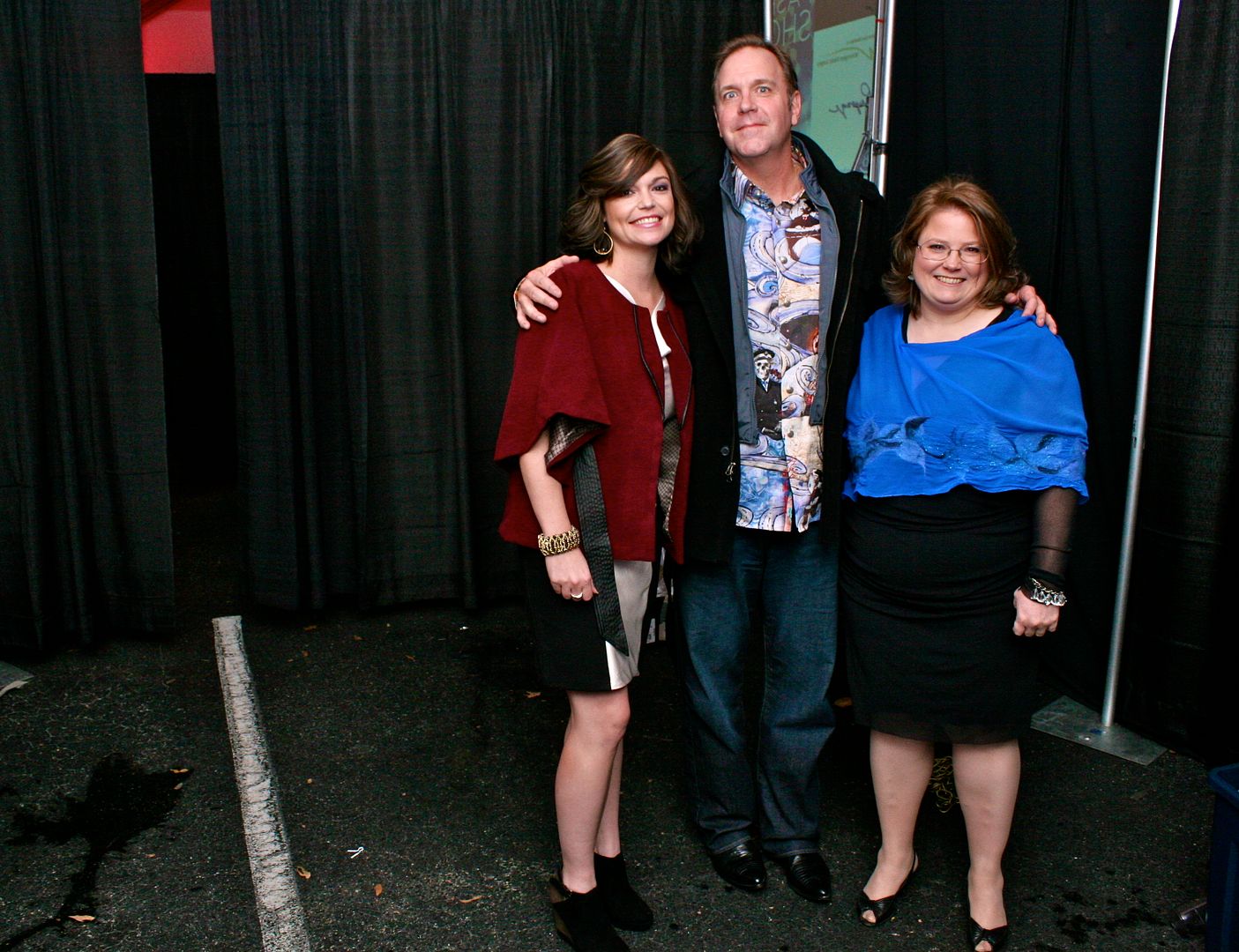 And here they are backstage preparing for their BIG REVEAL!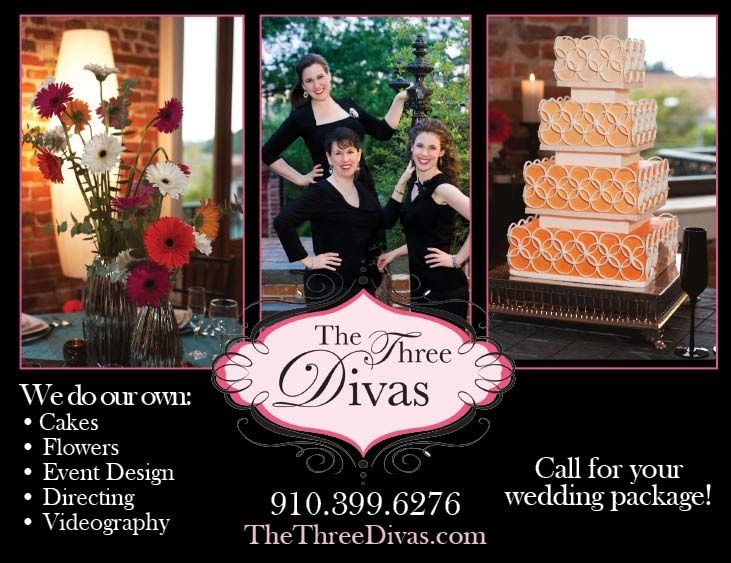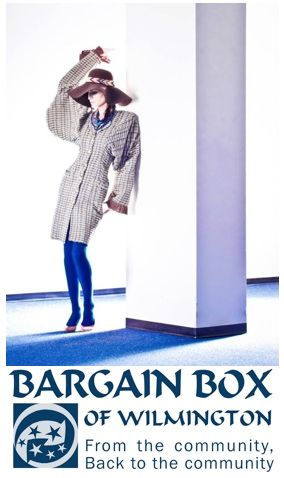 WHAT: A VINTAGE EVENT!

Featuring Treasures from:
* Candy Shop Vintage
* Style Girl Collection
* Lori Wyatt Vintage
* Magar Hatworks


Hosted by AYOKA LUCAS, Style Editor of Charleston Magazine
Sponsored by LaBubbly Champagne

Holiday Vintage Shopping for ladies & gents

Clothing, Accessories, Jewelry, Headpieces & Hats!

Champagne Cocktails from The Cocktail Club and complimentary

champagne from La Bubbly

WHEN: 2pm-6pm
Arrive early (from Noon-2pm) for a Cocktail Class. Email thecocktailclub@theindigoroad.com for more details. Space is Limited.

WHERE:

The Cocktail Club – 479 King Street



WHAT TO WEAR:

Dress to Impress – Prize for "Best Dressed" Vintage Ensemble!

About FASHION FIX 





Everyone needs a fashionable friend who knows the best places to shop. Looking for the insider scoop on the most sought-after deals?

Once a week (FASHION FRIDAYS), get your fashion fix with Style Girl's style tips, style on the street + more!

Please forward on to your oh-so-fashionable friends.
Copyright © 2011 Style
Girl Jess James, All rights reserved.