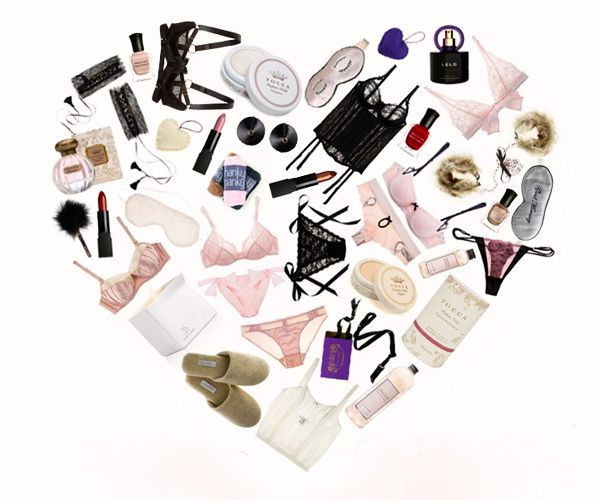 Photo: Journelle
I'm going to go ahead and mention it. Brace yourself. Valentine's Day
is around the corner.  I can already hear the collective groan. Or perhaps for the dwindling number of hopeless romantics, maybe a tinge
of excitement?

I can't help but remember each year in high school –  Valentine's
Day and the mixed feeling of dread and anticipation hearing a knock on
our classroom door. Right around 3pm, the rose deliveries began. If you were single (like most of us were), you may get a rose from a secret admirer or your crush if you were really lucky, your stalker (not so much) or the ghastly (oh, the horror) — nothing at all. To avoid feeling like a total lo-ser, it was imperative to set up a rose exchange with one of your  best friends to ensure you both received a delivery. Slick, rightttt?

Thank God those days are over. Now, these same girls (ahem, women) are looking for a romantic gesture – a home-cooked meal,  perhaps a
heartfelt poem, jewelry, her favorite flowers, chocolate and of course every guy's favorite gift to give, lingerie.

Instead of the usual, Joel asked if I might want the James suspender
jeans from my new friends over at Courtshop that he's  seen me eyeing online for weeks. Why, of course! See guys, it's all about knowing what makes your girl tick…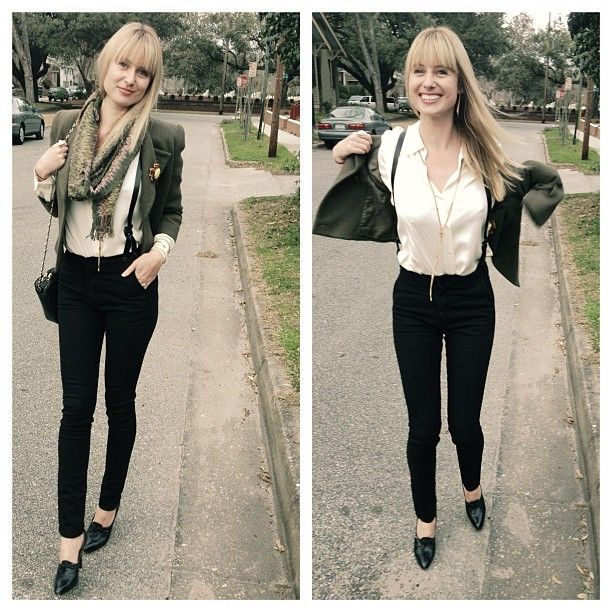 Super excited to be wearing my early-arrival Valentine's
day present:
James suspender jeans. Thanks, Joel! x
Since jeans are not going to be on top of most women's V-day wish
lists, I thought I'd share two recent finds sure to make her swoon: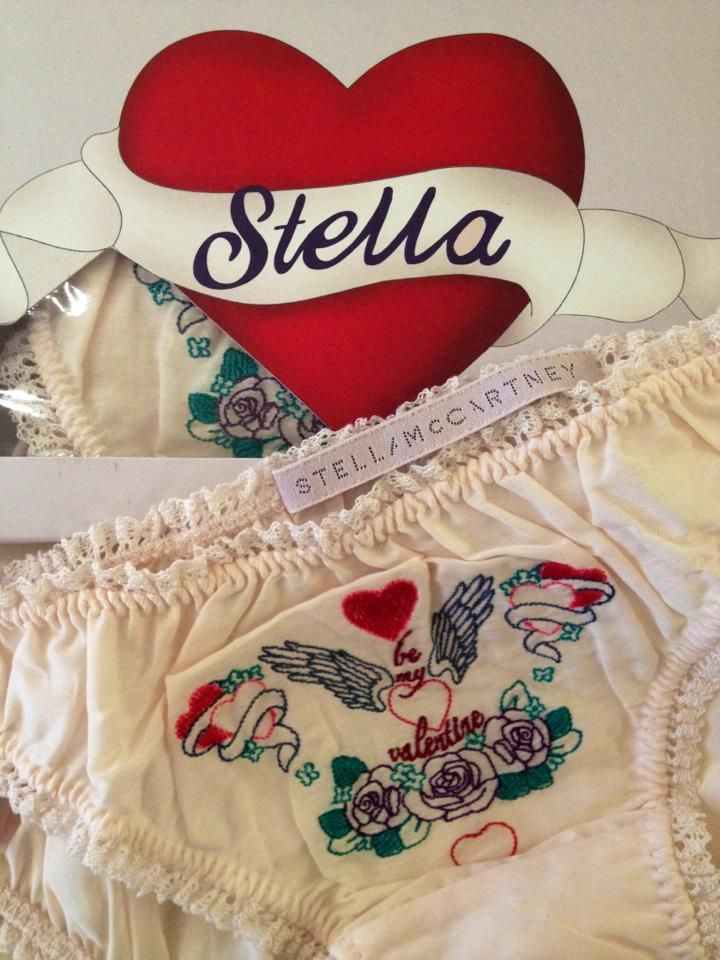 Stella McCartney "Be my Valentine" panties
from Lilies & Lace  – sweet & sexy!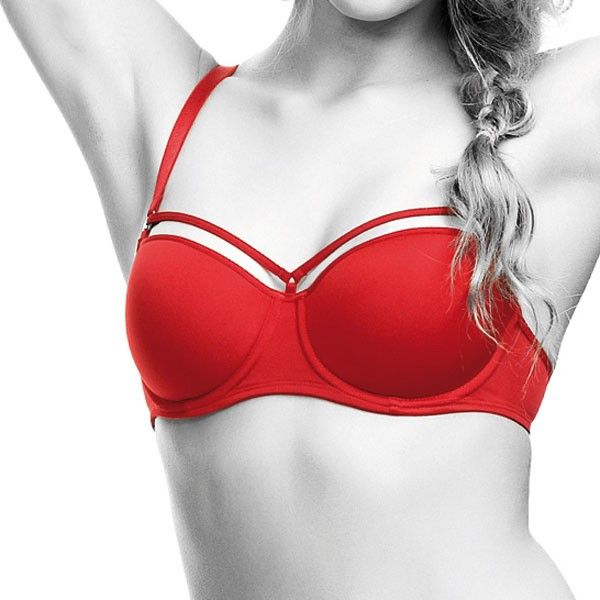 Marlies Dekkers Space Odyssey Balcony Bra $99
from Lilies & Lace 

I have the Marlies Dekkers bra in black and it has easily become my
favorite go-to bra. The best part is the peekaboo straps meant to be
seen as an accessory to your lower cut tops or dresses. In this case,
the perfect pop of red.

Hint: Take a peek in her bra drawer to see what size she wears!
FOLLOW
Hair Stylist Cheryl Kent's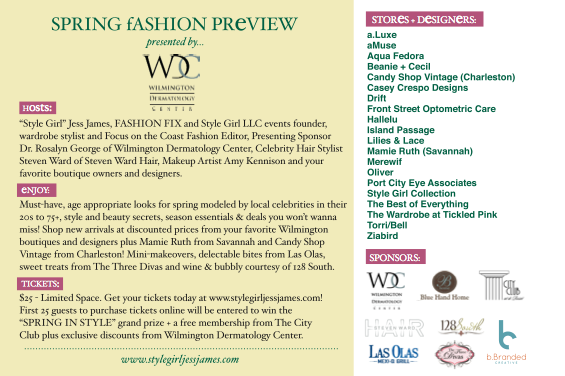 GET YOUR TICKETS — CLICK HERE!
Be one of the first 25 to get your tickets to the FASHION FIX Spring Fashion Preview 2013
+ save BIG on your choice of treatment at
Wilmington Dermatology Center:
1.Schedule a Liposonix or CoolSculpting treatment of $1,000 or more
and receive 20 free units of Botox ($240 value)
2. Or Receive a $200 credit on your Laser Hair Removal package –
(fastest most comfortable available)
3. Or $100 off a single Fraxel Dual treatment – say goodbye to sunspots!
The first 25 to get tickets are also registered to win a
FREE Membership to The City Club
(no sign-on fee, valued at $1,500!)

Red Dress Project Luncheon & Fashion Show

2.1.2013 at The Convention Center
The 8th Annual Red Dress Luncheon & Fashion Show raises funds
for the NHRMC Heart Center, community wide cholesterol screenings,
cardiac disease risk assessments and educational materials for women.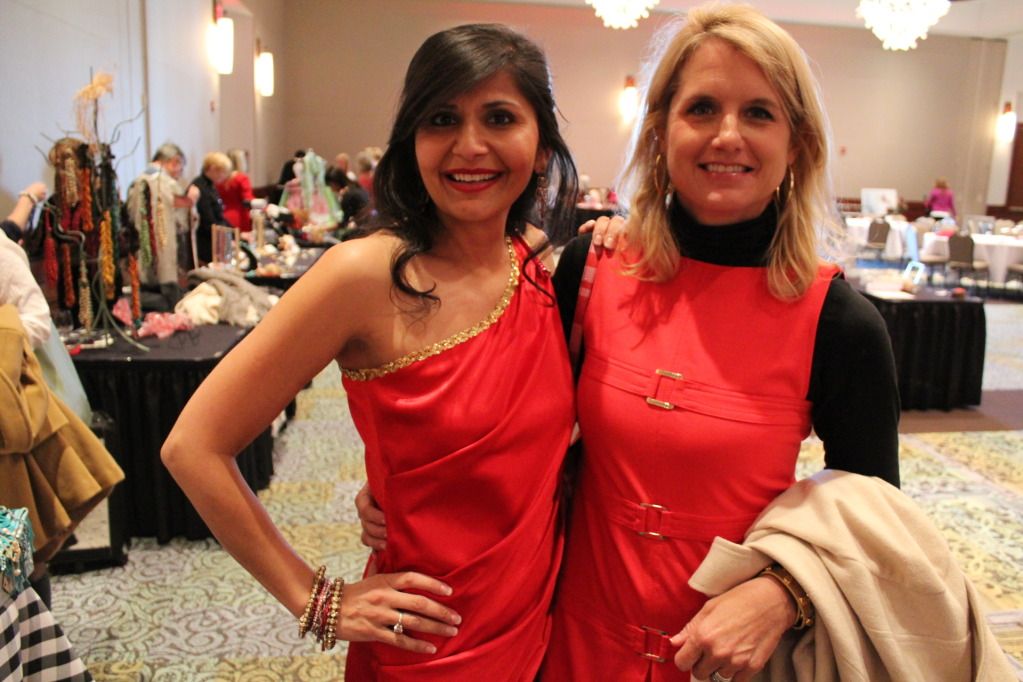 Event Chair Shital Patel (left)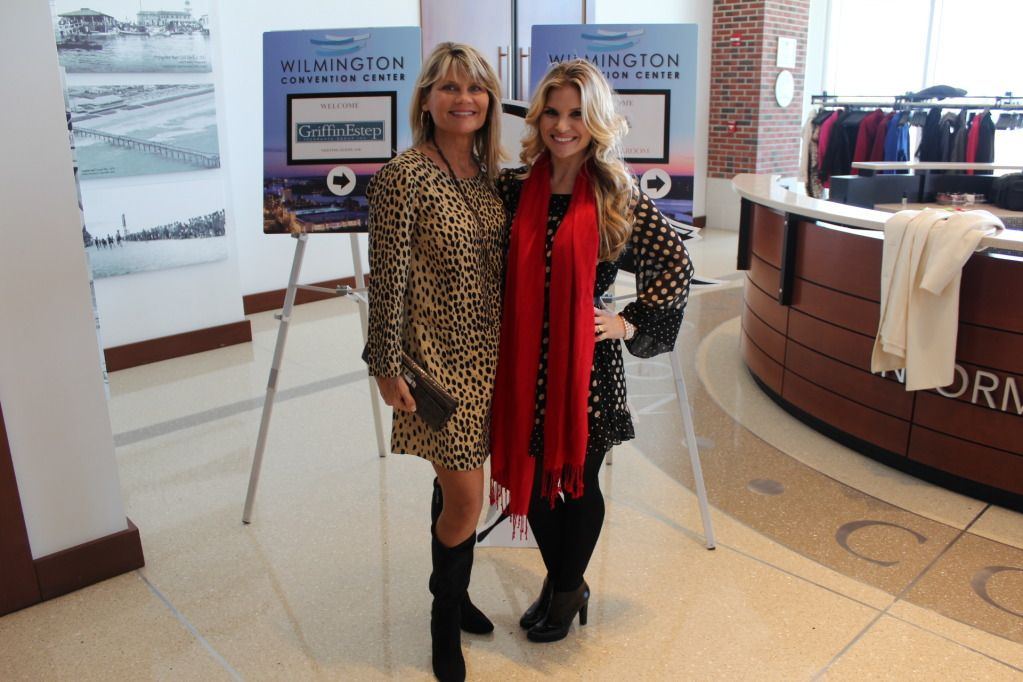 Kay & Tess Wheatley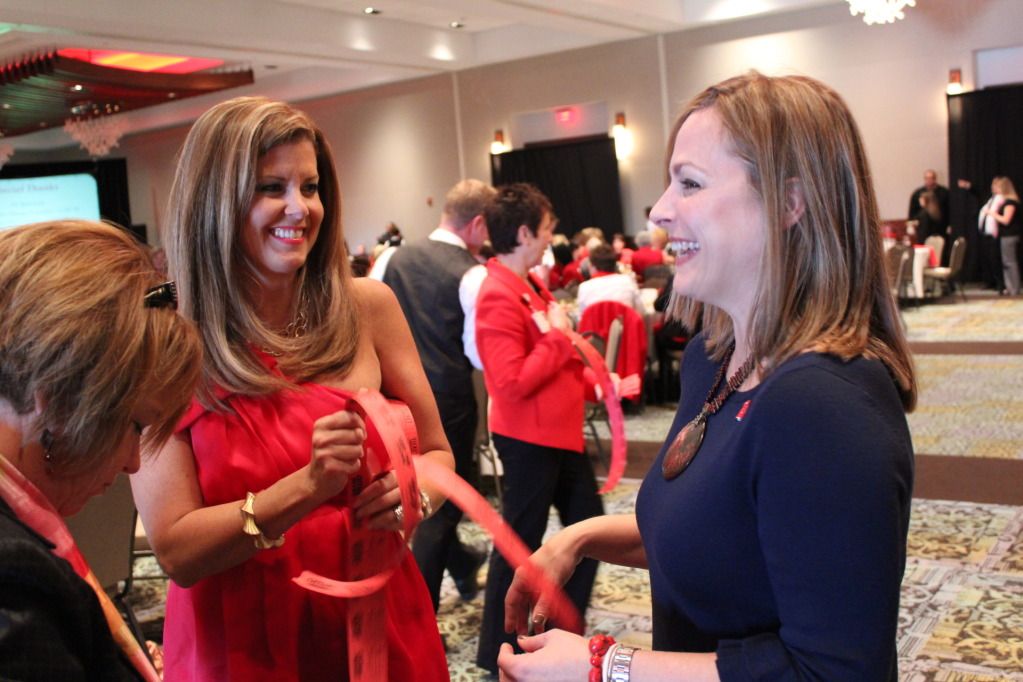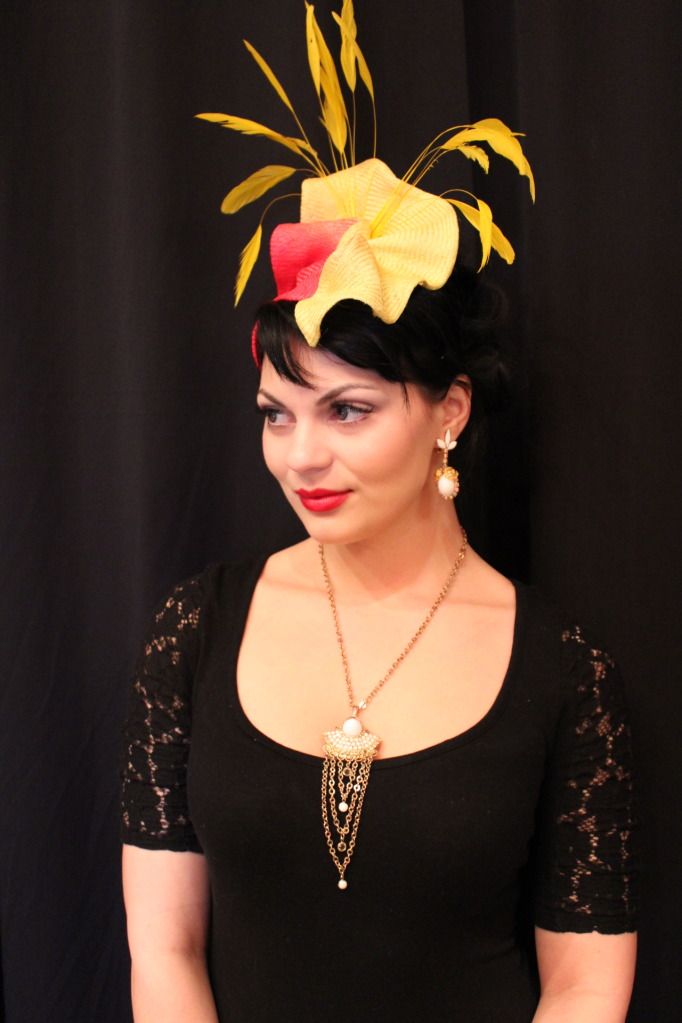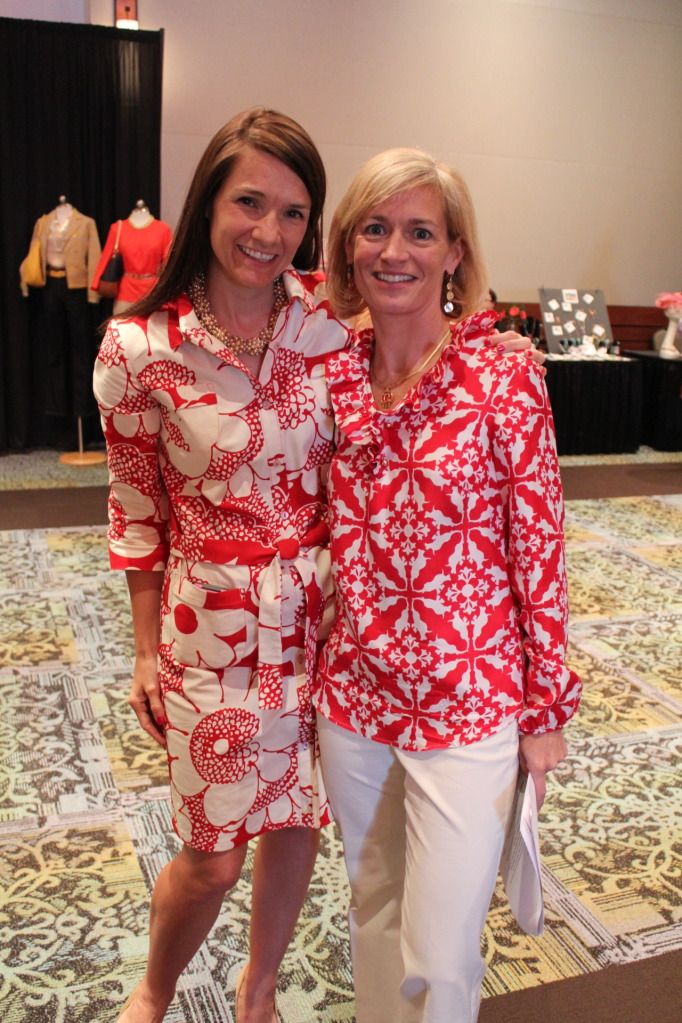 L: Model wearing handmade headpiece by Wilmington milliner
Jan Wutkowski with dress and vintage jewelry from aMuse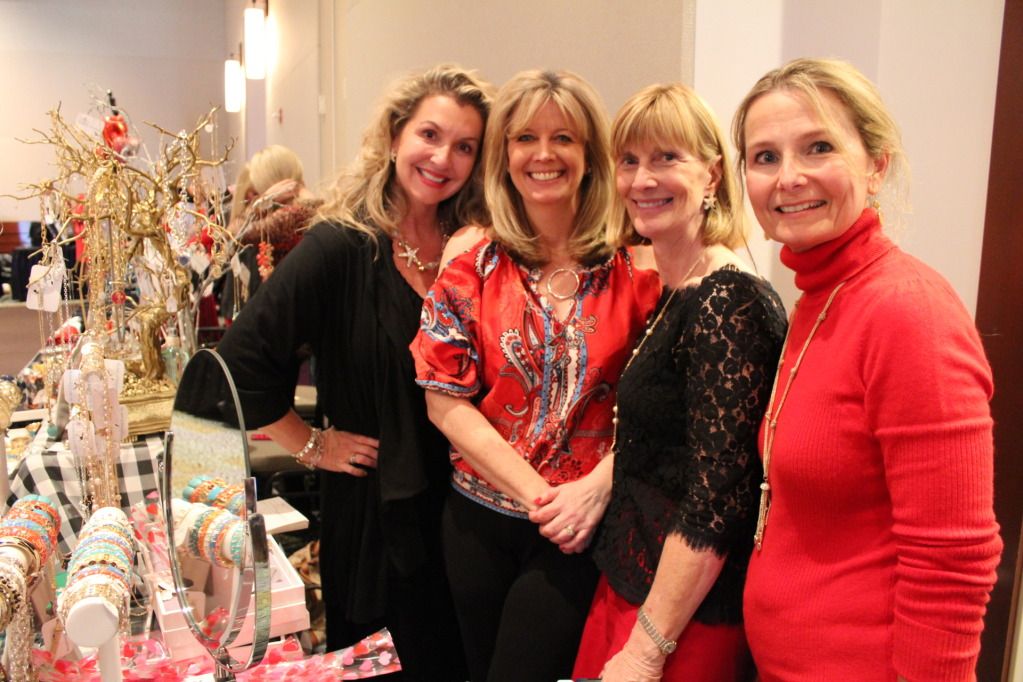 Lovely ladies Barbie Rogers (far left) and Sharon Chadwick (2nd from right)
representing Sharon's jewelry collection, The Best of Everything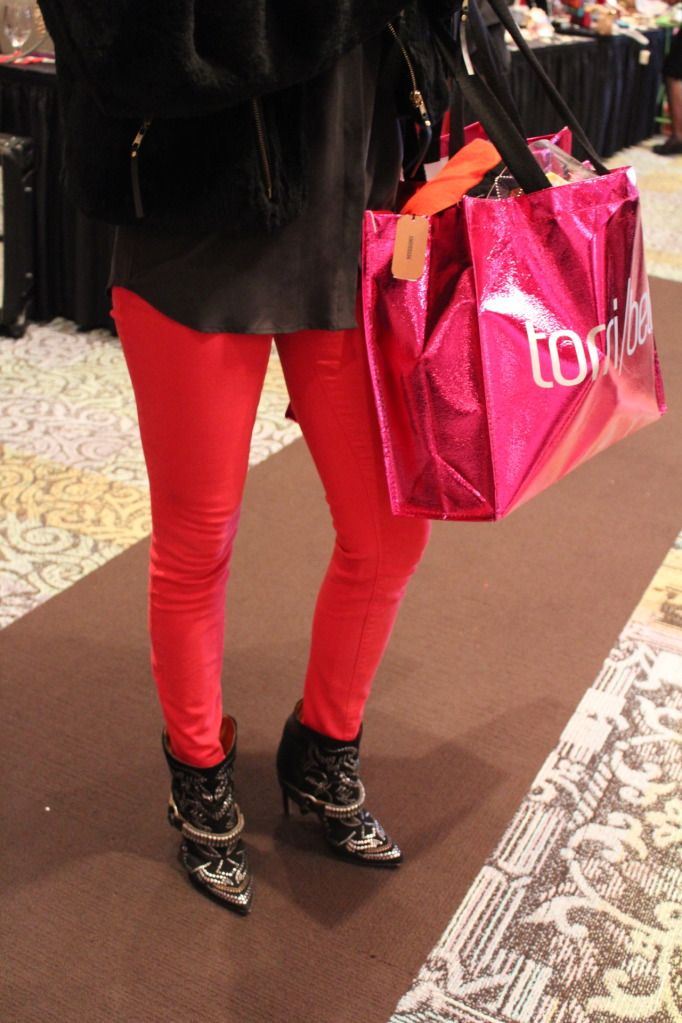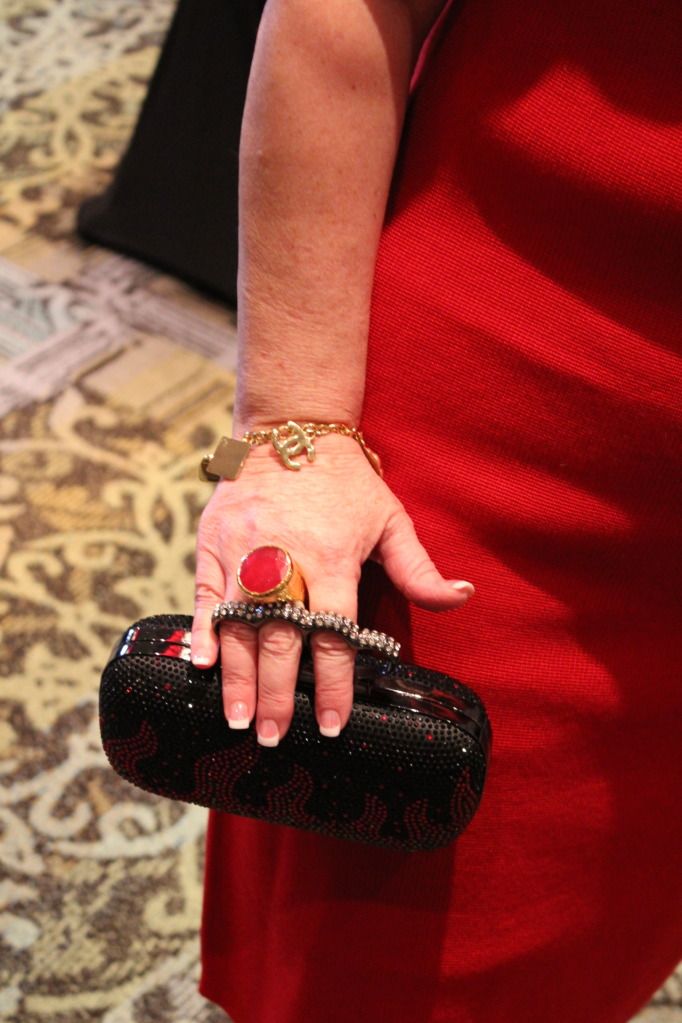 Guess who is wearing these Isabel Marant booties
and this Alexander McQueen inspired knuckle ring clutch?
Find out by clicking HERE!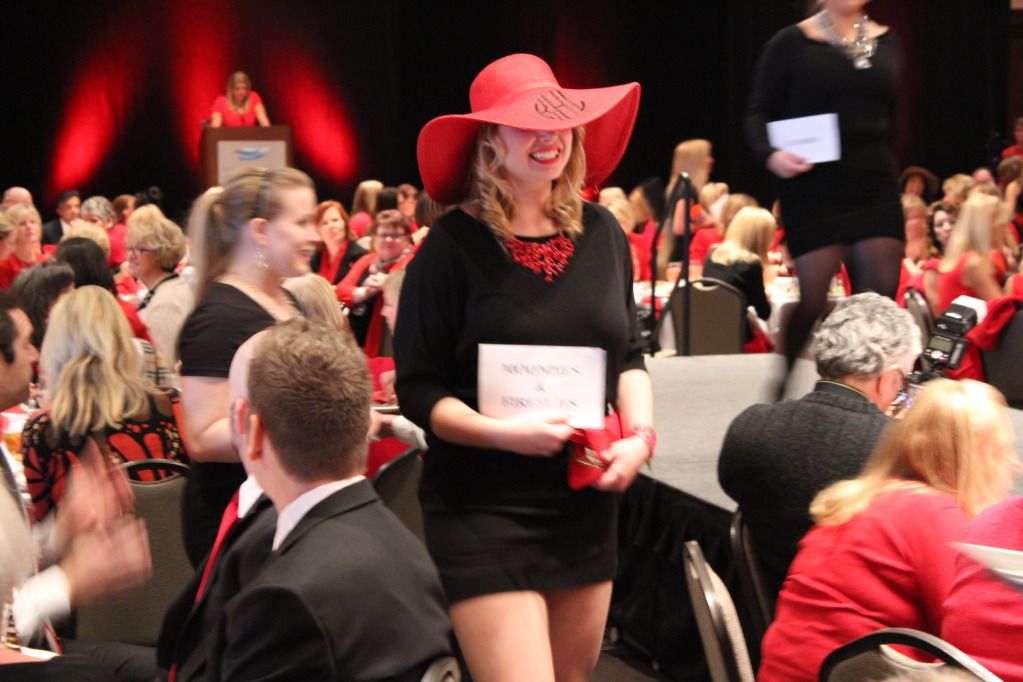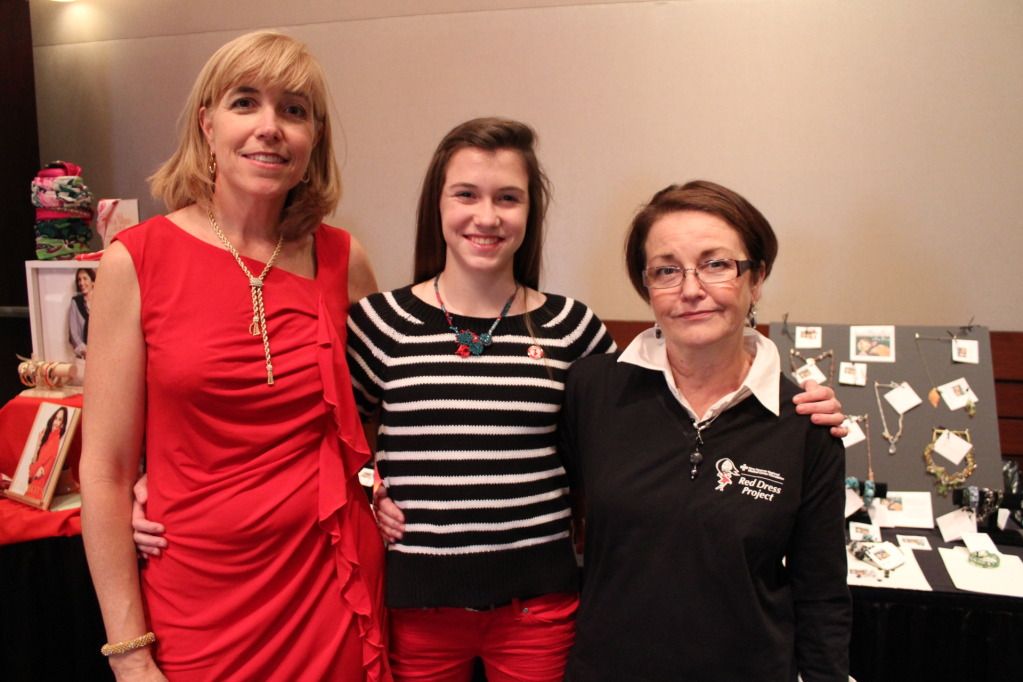 Hound Healer Studio jewelry designer Ginnie Kuhn (far right)
To see more photos from the Red Dress Project,
SHOP IT!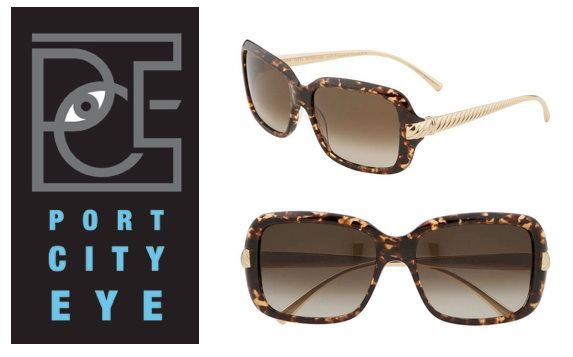 David Yurman "Waverly" in Havanna/Gold $360
from Port City Eye:
This sophisticated, timeless frame has a
high-quality tortoise front and gold electroplated
temples. Also available with silver temples and a black
front.  The iconic design of David Yurman eyeglasses showcases
both  artistry and sophistication.



Sometimes Madness is Wisdom:
Artwork of Zelda Sayre Fitzgerald
2.3.2013 at Cameron Art Museum
A sold-out presentation  from Eleanor Lanahan, the granddaughter of Scott & Zelda Fitzgerald, was held in honor of her grandmother's artwork on display in "Sometimes Madness is Wisdom: The Artwork of Zelda Sayre Fitzgerald" at The Cameron Art Museum last Sunday.
Eleanor Lanahan didn't realize her grandparents, the renowned jazz-age
writer and his quintessential flapper wife, were famous until she was
11 years old.  Scott passed away before Eleanor was born, and she
was only an infant when Zelda died in a mental hospital fire in
Asheville in 1948. But Lanahan did grow up surrounded by her
grandmother's artwork – fanciful images of cityscapes and distorted
figures lifted from the Bible, the stage, fables and nursery rhymes –
which she lent to the CAM for the exhibit.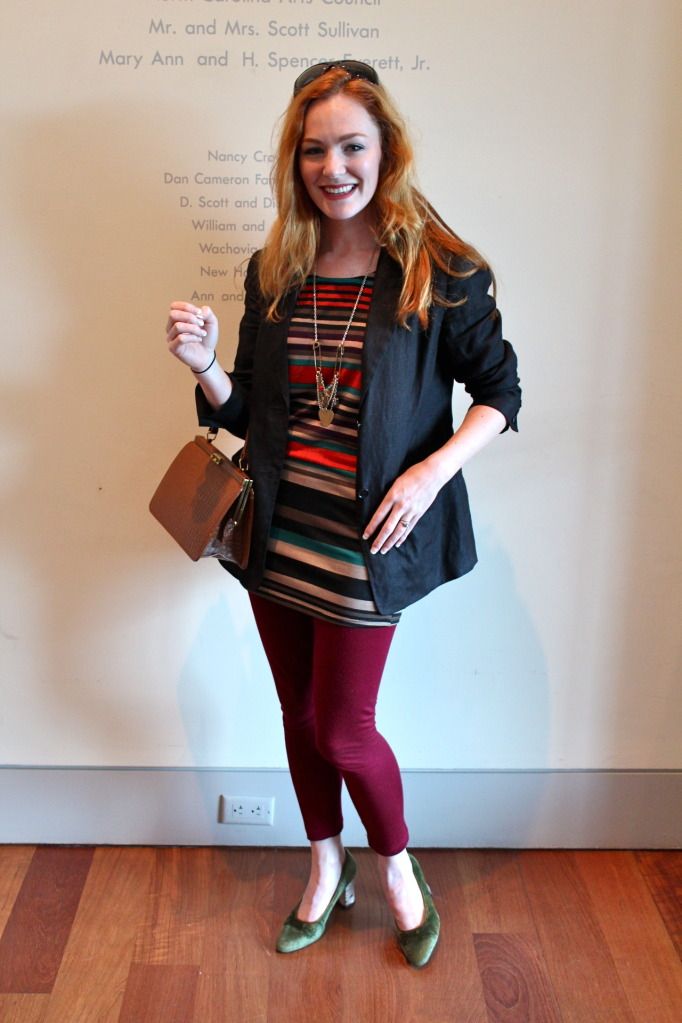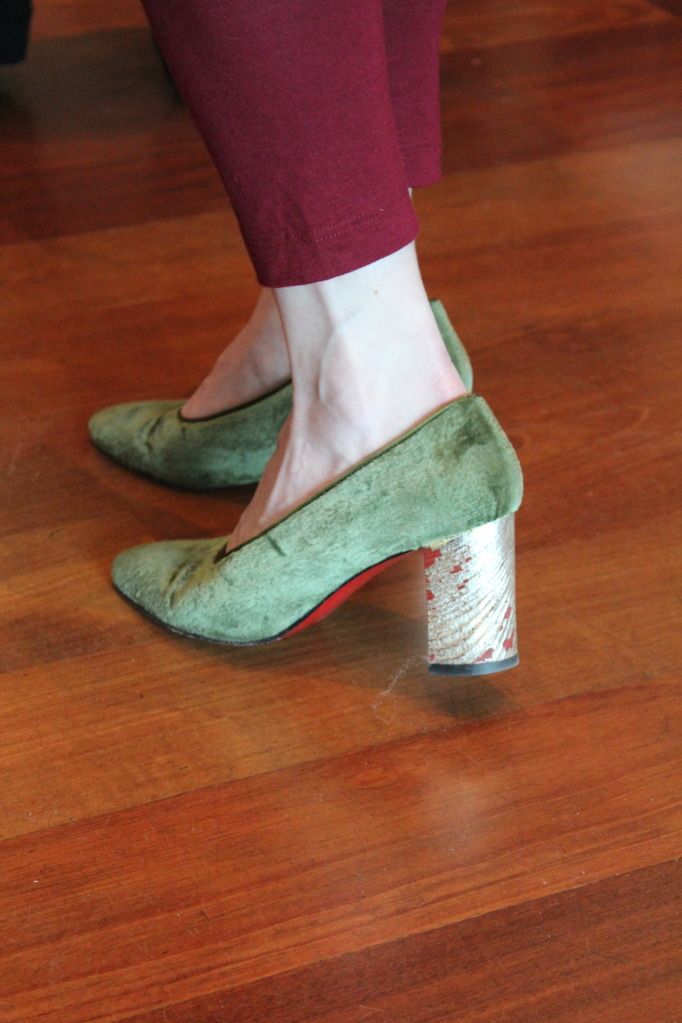 Actress Isabel Zermani in her beautiful vintage green suede
Louboutins gifted to her by actress Linda Lavin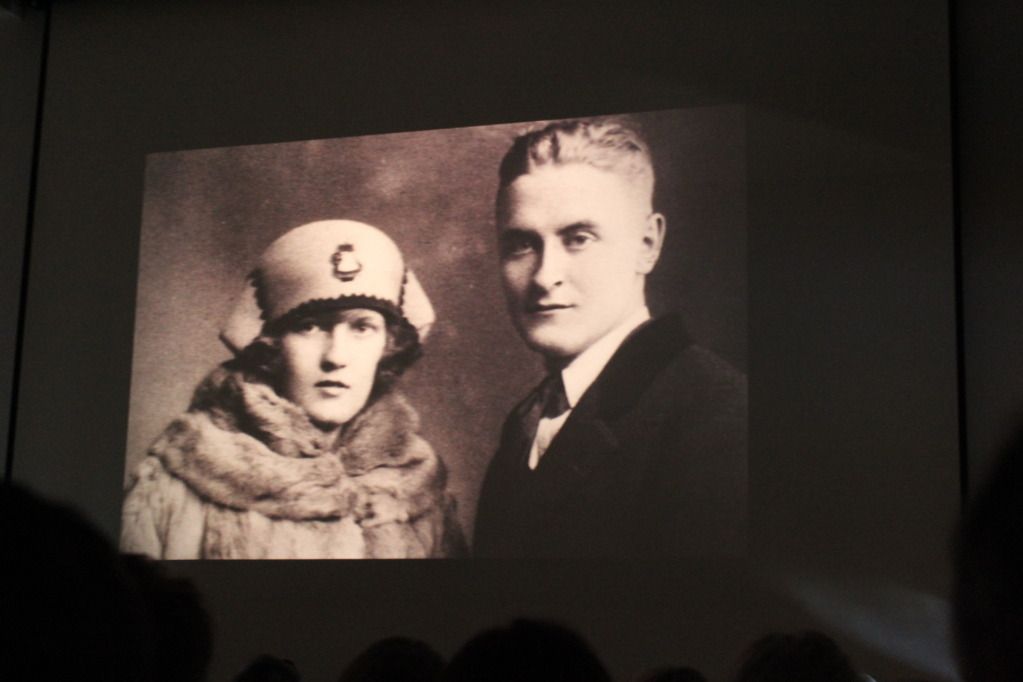 Zelda & Scott in the early 1920's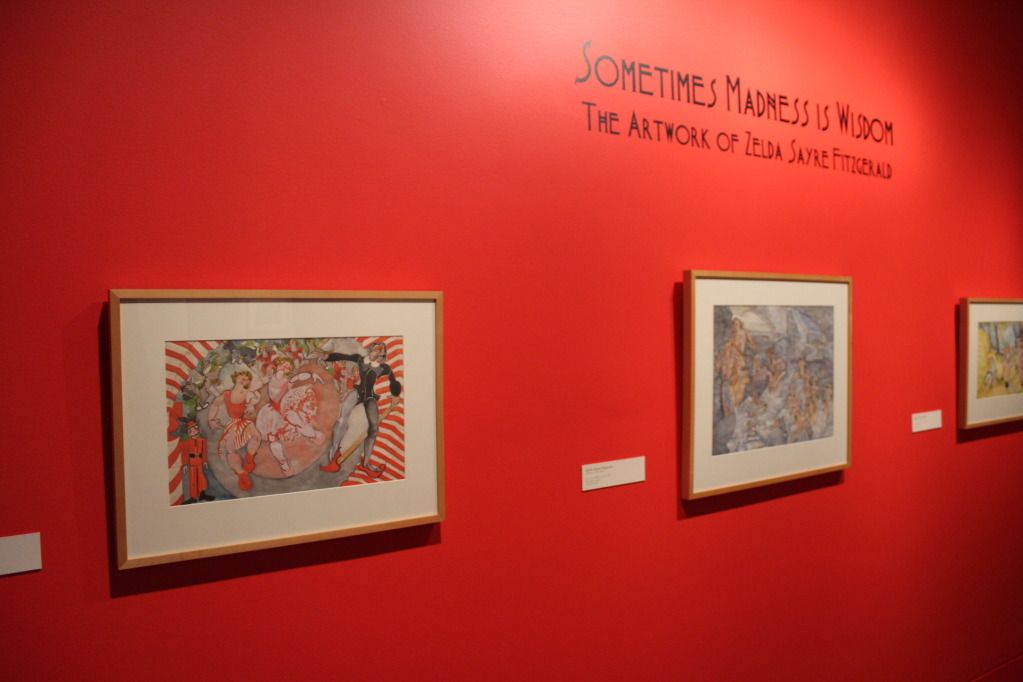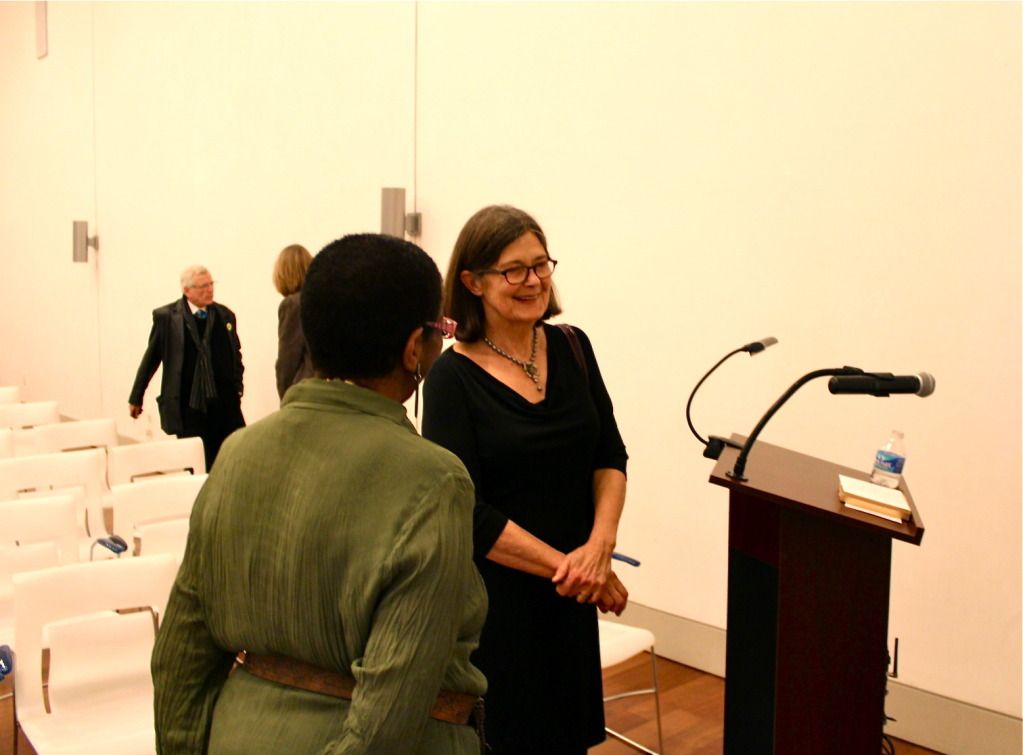 Eleanor Lanahan, the granddaughter of F. Scott and Zelda Fitzgerald
after her presentation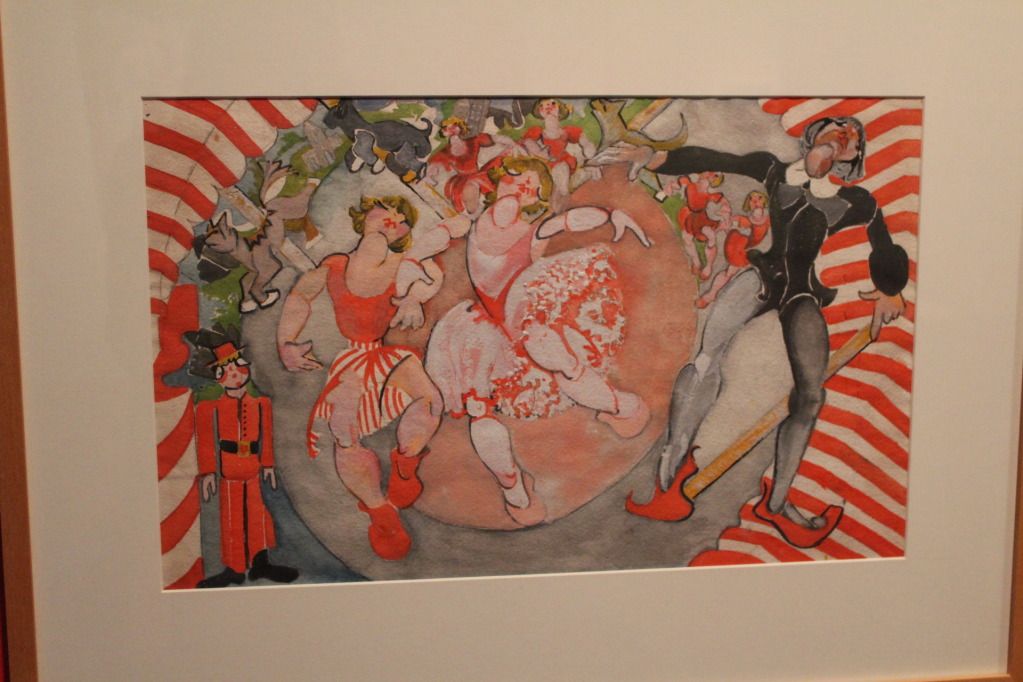 Elli Klein dressed for the occasion (naturally!) in a stylish 1930's
green knit suit and vintage necklace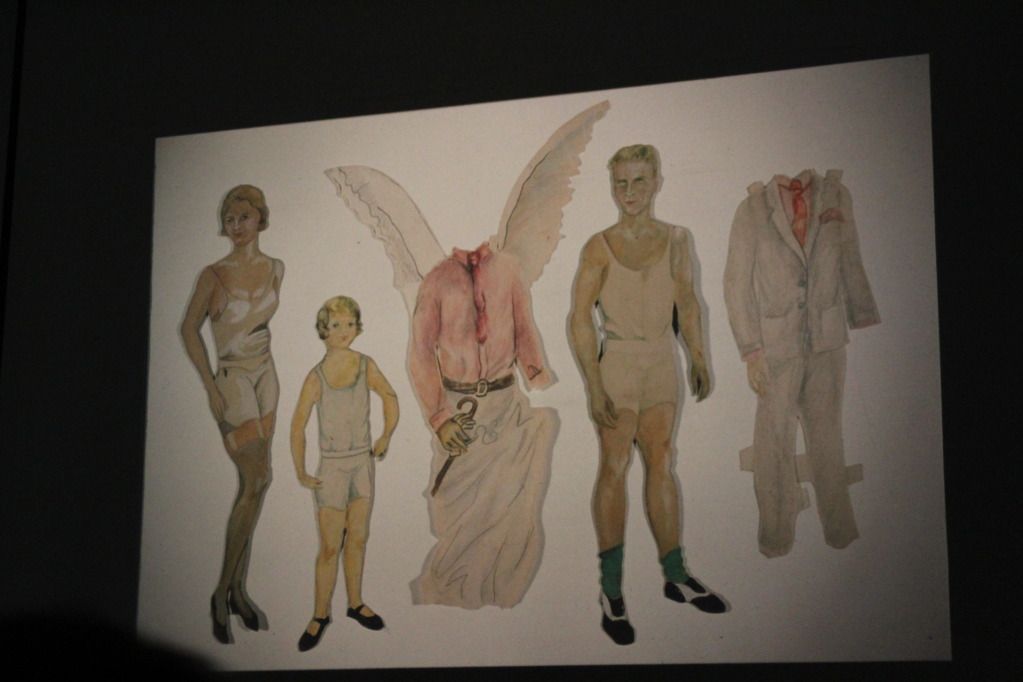 Zelda's paper dolls




Eleanor as a child with one of Zelda's hand-painted lamp shades




Milliner Jan Wutkowski of aMuse with Jess James




Zelda's depiction of her daughter's wedding in Washington Square Park.
To see more photos from Eleanor's presentation /
Zelda's exhibit, Click HERE.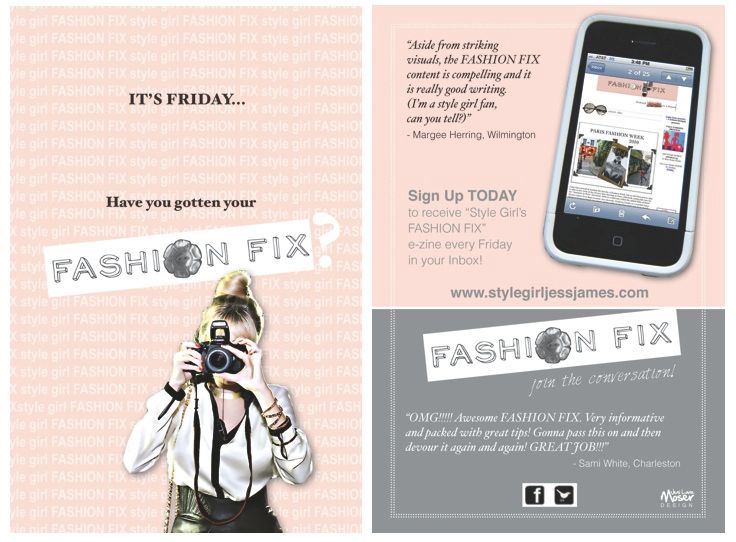 Feb 23

Hot Wax Fashion Show

WILMINGTON

WHAT:

Hot Wax's "Welcome to the Jungle"
Surfwear Fashion Show Fundraiser  benefitting Stand Up to Cancer

WHEN:

Saturday February 23rd

Doors open at 5pm /

Show starts at 6:30pm

WHERE?

The Balcony

(above Yo Sake) 33 South Front Street (3rd floor) on Dock Street

WANNA GO?

$15 a the door or $10 in advance at Hot Wax or Lula Balou

Feb 24

Cucalorus Oscars Party

WILMINGTON

WHAT:

Cucalorus Film Festival hosts their annual "An Evening on the Red
Carpet" Oscars Party fundraiser. This creative black-tie event will
feature a red carpet entrance, heavy hors d'oeuvres, open bar, silent
auction, and the chance to participate in the Oscar Pool!

WHEN:

Sunday February 24th

7-11pm

WHERE:

Screen Gems Studios

WANNA GO?:

Tickets are $100

Click HERE for tickets.
About FASHION FIX


Everyone needs a fashionable friend who knows the best places to shop. Looking for the insider scoop on the most sought-after deals? 

Once a week (FASHION FRIDAYS), get your fashion fix with Style Girl's style tips, style on the street + more!

Please forward on to your oh-so-fashionable friends.
Copyright © 2011 Style Girl Jess James, All rights reserved.