Last Thursday, Blue Hand Home hosted a full house of fashionistas for Style Girl's Fall Fashion Preview presented by Cape Fear Jewelry and J Nelson Designs. For a short list on fall's top trends, essentials and style tips, find inspiration from this fun-filled evening of style
and beauty.

Photography by: Melissa Hebert



Jonathan Nelson of J Nelson Designs and Goldsmiths with Pait Skipper, owner of Cape Fear Jewelry



L: Our movie-star gorgeous 80-year-old model Paula Farraday works the room
wearing a tan cinched dress and leopard print fur coat from Torri/Bell with jewelry from Cape Fear Jewelry



R: Beautiful inside-and-out Heather Thornton, a breast cancer survivor, wears a snakeskin print dress and fur trimmed jacket from Oliver, a Taashki clutch and jewelry from Cape Fear Jewelry

ESSENTIALS: fur, animal print, antique mourning jewelry and adding gold and turquoise for a pop of color

Top: Steve Gibbs of Art Soup pouring wine and Jennifer and Deborah of The Three Divas prepare their tasty treats.

Bottom: Yummy Bites from Private Chef Lori Eaton

L: Tamatha Lundy wears a winter white flower print dress restyled from a vintage
blanket by local Fashion Designer Launcelle Bustamante of Vintagely New
with a shearling jacket and suede over-the-knee boots from Island Passage

R: Dr. Mary Price wears a gray sheath dress, a plaid buckled blazer, buckled leather boots and a crossbody bag from Island Passage



ESSENTIALS: Country Cool look – shearling, plaid, over the knee socks and boots, lots of texture, crossbody bag

1 Essential / 2 different looks:

Mother and daughter duo Pat and Paige Lowry both donned a black t-shirt dress from Paradise Yoga's Sense line.

Paige (in the foreground) is wearing hers with a textured military jacket from Hallelu with over-the-knee boots from Island Passage and jewelry from Cape Fear Jewelry. Her mom, Pat, is wearing hers tucked into a striped maxi skirt from Lula Balou, a faux-leather trimmed jacket and red leather fringe piece from Hallelu, a Taashki clutch and Cape Fear Jewelry

ESSENTIALS: key layering piece, military influence, maxi skirts, leather (or faux
leather) red accents, chevron and stripes, long necklaces

L: Head turner Lori Harris wears a blue sheath with an asymmetrical neckline, a
long fur vest, obi belt and black fold-over booties all from Torri/Bell with Cape Fear Jewelry

R: Cindy Vach defines sophistication in a winter white coat layered over an asymmetrical black dress and statement belt all from Personal Touch with lace-up heels from Oliver and Cape Fear Jewelry

ESSENTIALS: Minimal Moment – Strike a smart, city look with understated neutral separates with clean lines. Pair with bold, modern, structural accessories. Belts, winter white, lace-up and zipper booties

L: Runway look from Isabel Marant

R: Kelly Musselwhite ignites the room in a sheer printed blouse and feather gillet from Torri/Bell with jeggings from Oliver, heels and clutch from Personal Touch

The evening's most stylish couple: Gay Adair and Kevin Rhodes

L: Hallelu owner Catherine Yearwood (right) and Carissa during their "Style Tips & Tricks" demo on wearing shorts into the fall.

R: Jess styling Paula's wrap-around belt




To see photos of all your favorite participating stores and designers, click HERE to view the slideshow.

Sweaty Chic

Want to work out but don't have time to change? Stylish yoga wear is the ticket!

L: LJ Woodard wears a cowl neck top from Paradise Yoga's Sense yoga/lifestyle line to show a post-yoga class look while Amy Burnett (R), owner of Paradise Yoga, wears a head-to-toe look from Sense.

Amy Kennison of MAC Cosmetics and Frank Potter, co-owner of Bangz Hair Salon and Spa share this season's beauty secrets and feedback on the models' looks

Congrats to Leslie Hales, winner of the "Fall Fabulous" package:

Gift basket of spa products and "A Day at The Spa" from Bangz, Taashki  "InsideOut" clutch from Charleston Handbag Designer Natasha Madan, Sense Clothing's Lace-Back Cami, Tunic Pant and Dance Shrug from Paradise Yoga, Massage and Acupuncture from Hannah Simmons and Style Consultation with Style Girl "Jess James" (Value: $550+)

Special Thanks to Tracy of Blue Hand Home and Pait of Cape Fear Jewelry  for making this event a success!

And last but not least, Style Girl LLC Event Coordinator Juliana Williams, Bridget Rose, Kristen Canizaro, my husband Joel and my mom! (seen here with Deborah of The Three Divas)




To see all of Melissa Hebert's photos from the Fall Fashion Preview,

Dockside Fashion Show

On October 9th, Charleston fashion designers Sarah Maxwell, Rachel
Gordon of O.N.E., Ashley Reid of Clewis Reid, Anna Lassiter and Lucinda
Robinson of Eden Boheme, and Julie Wheat of Cavortress held a fashion
show at the Charleston Maritime Center to benefit Charleston
Waterkeepers. "Style Girl" joined Charleston's "Vintage Queen" Lori
Wyatt in the Style Lounge, debuting the James + Dunne Collection in
Charleston for the very first time while snapping photos of some of the
evening's most memorable looks.

Rachel Gordon finale set against a raspberry-hued sunset.

L: Karen Briggs showing us how to do a pop of color with panache.

R: Professor Lynne Riding from The Art Institute showing us how to wear some snakeskin.

L: Former Ambassador Robin Duke looking so classic chic! And yes, she is wearing white after Labor Day. Rebel.

R: These leather panel leggings are made for her!

L: Anna Stahl looking fabulous in a vintage fur from Lori Wyatt's Collection

R: Angharad Chester-Jones looking every bit like Sienna Miller



L: Dalia looking fabulous in black and gold. Don't you love those fun tights? (American Apparel).

R: Jess James, Lori Wyatt, Isa Metz

L: Olivia Pool wearing a birdie headpiece from Leigh Magar Hatworks

R: Fashion Designer Chelsie Ravenell (wearing Kenneth Beatrice) with little London.





Lori Wyatt and Nancy Jones show off their statement shoes.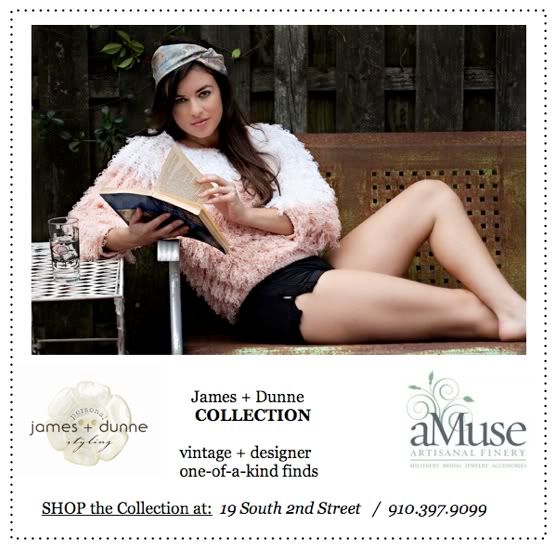 October 22 + 23
Fashion Greenville
GREENVILLE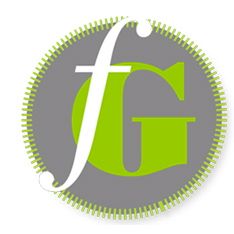 WHAT: Fashion Greenville, presented by G Magazine,
will be held October 22 and 23, 2010, in downtown Greenville, South
Carolina. There will be eight runway shows each night showcasing local
retailers and designers. A VIP party at Devereaux's hosted by Lynne
Curtin of Real Housewives of Orange County will wrap up the glamorous weekend on Saturday evening.
WHEN: Fri October 22 + Sat October 23
WHERE: Downtown Greenville, SC
WANNA GO?: To secure your tickets now, visit http://www.fashiongreenville.com/tickets
October 30
"Take the Lake" Music Festival
Greenfield Lake Amphitheater
WILMINGTON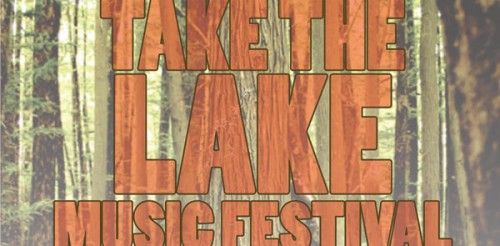 WHAT: Winoca Records & Creative Wilmington in conjunction with Wilmington Unplugged is hosting the 1st Annual "Take The Lake" Music Festival.
Featuring:
Holy Ghost Tent Revival (Greensboro, NC)
Mandolin Orange (Chapel Hill)
Onward, Soldiers (ILM)
Dirty Bourbon River Show (New Orleans)
Rayland Baxter (Nashville)
Charlie the Horse (ILM)
The Kingston Springs (Nashville)
This all-day festival focuses on cultivating Wilmington's creative
community, as well as amazing live music, delicious organic food, cold
beer from Mother Earth Brewing (kinston, nc)and wonderfully creative people highlighting local projects which improve the lives of all Wilmingtonians.
WHEN: Saturday October 30th Noon-10pm
WHERE: Greenfield Lake Amphitheater
WANNA GO?: $20 in advance/$25 (at the gate). Kids are FREE.
To purchase tickets, click HERE.
November 11-14
Cucalorus Film Festival
WILMINGTON
WHAT: Cucalorus , one Movie Maker Magazine's
"25 Coolest Film Festivals" Wilmington's film festival 'that could,'
greets its 16th year with 120 films from around the world ranging from searing documentaries to groundbreaking features, building on the festival's mission to present new, challenging works from both
established and emerging artists. This is one Wilmington experience you won't want to miss!  Time Magazine concurs,  "A Film Festival For the Rest of Us."
WHEN: Thurs Nov 11 – Sun Nov 14
WHERE: Thalian Hall, Jengo's Playhouse, Screen Gems Studio (screening room), City Stage
WANNA GO?: To get your tickets, click HERE.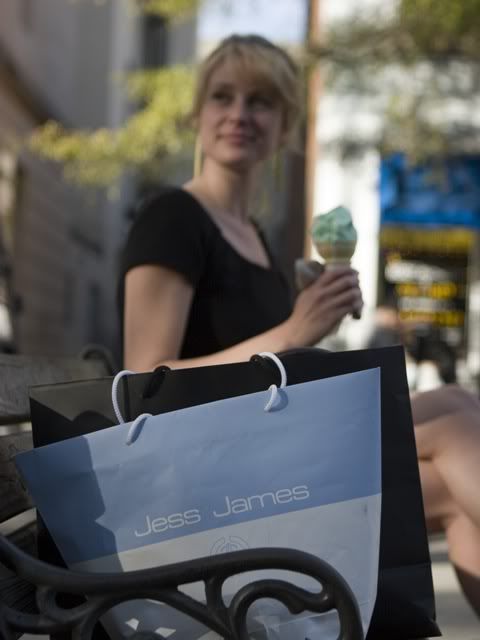 About
FASHION FIX
Everyone needs a fashionable friend who knows the
best places to shop. Looking for the insider scoop on the most
sought-after deals?
Once a week (FASHION FRIDAYS), get your fashion fix with Style Girl's
style tips, style on the street + more!

Please forward on to your oh-so-fashionable friends!