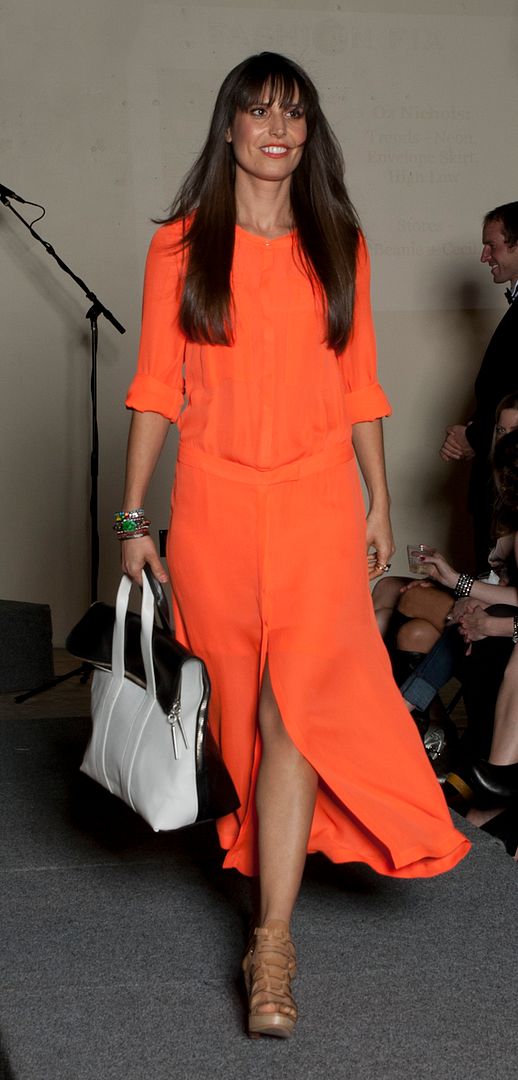 Last Thursday, there were far more fashionistas in Blue Hand Home than home furnishings.  In celebration of the annual FASHION FIX Spring Fashion Preview presented by Wilmington Dermatology Center, Tracy and Arnie transferred couches, dining tables, textured rugs and a menagerie of interior accents to a home they are staging to make room for a runway and a variety of pop-up shops from Wilmington's favorite boutiques and designers.
For the next several weeks, I will share with you the Top 10 Trends for Spring we previewed that evening, starting with NEON worn to perfection by model Ozlem Nichols. This ALC "caution orange" dress from Beanie + Cecil encompasses three trends for Spring: bold saturated neon, an envelope skirt silhouette and the high-low effect.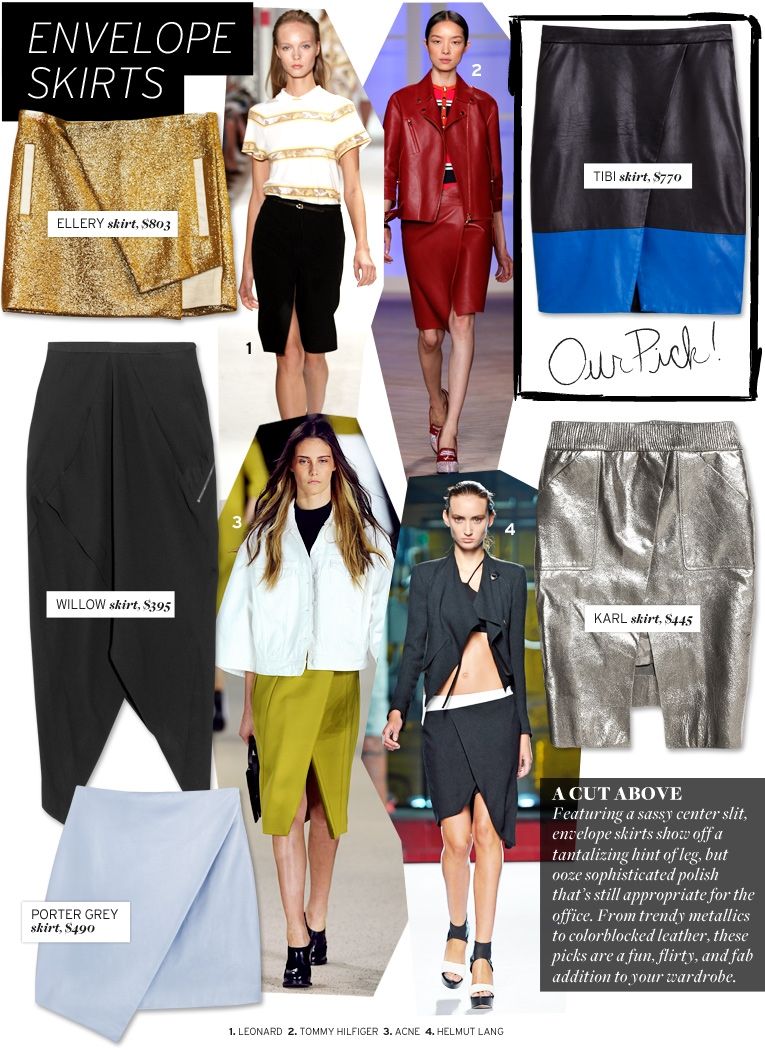 via WhoWhatWear

Spring Fashion Preview
3.8.2012
Blue Hand Home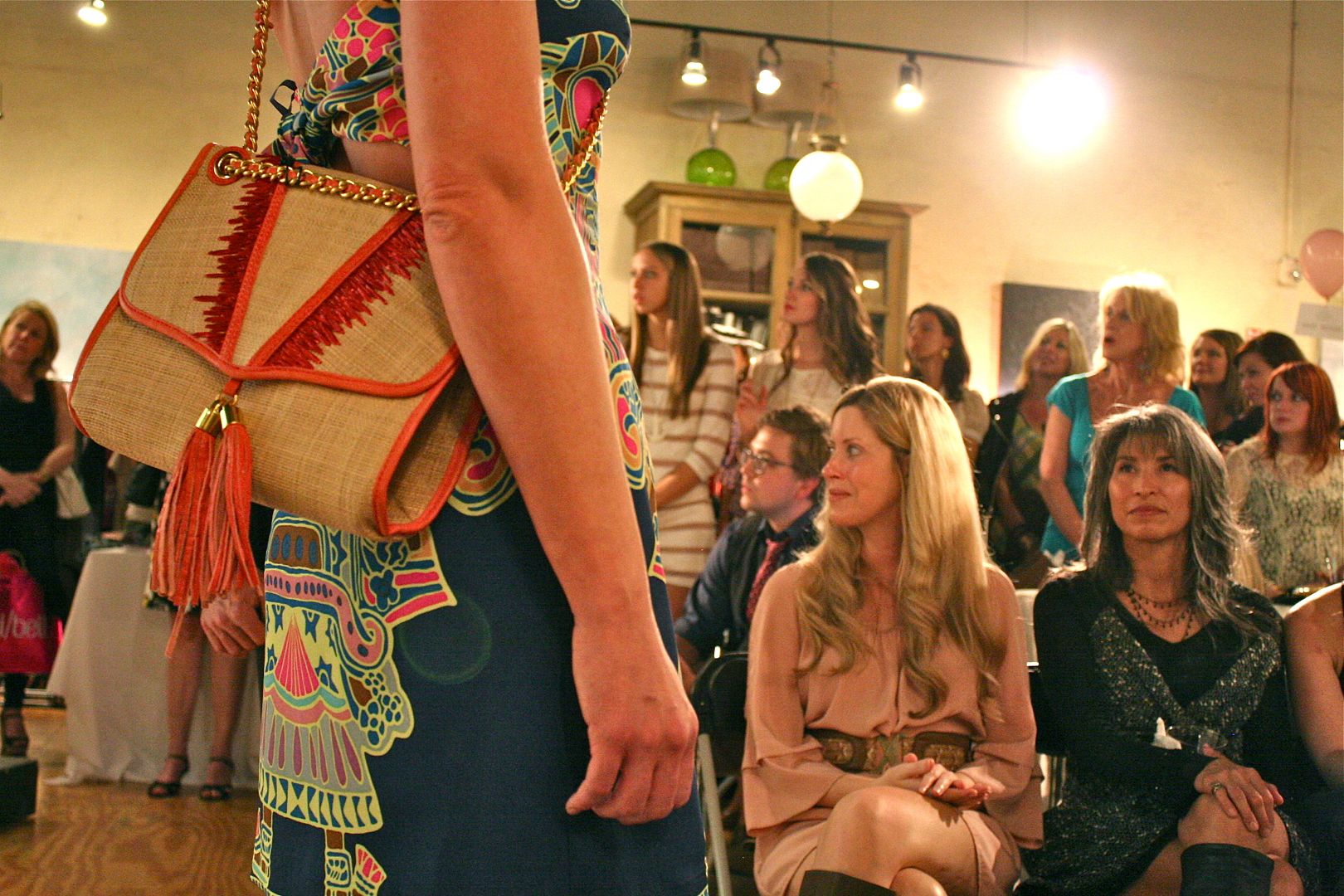 Morgan models two trends of the season: a Mara Hoffman tribal floral print
dress with an orange trimmed woven handbag, both from Oliver.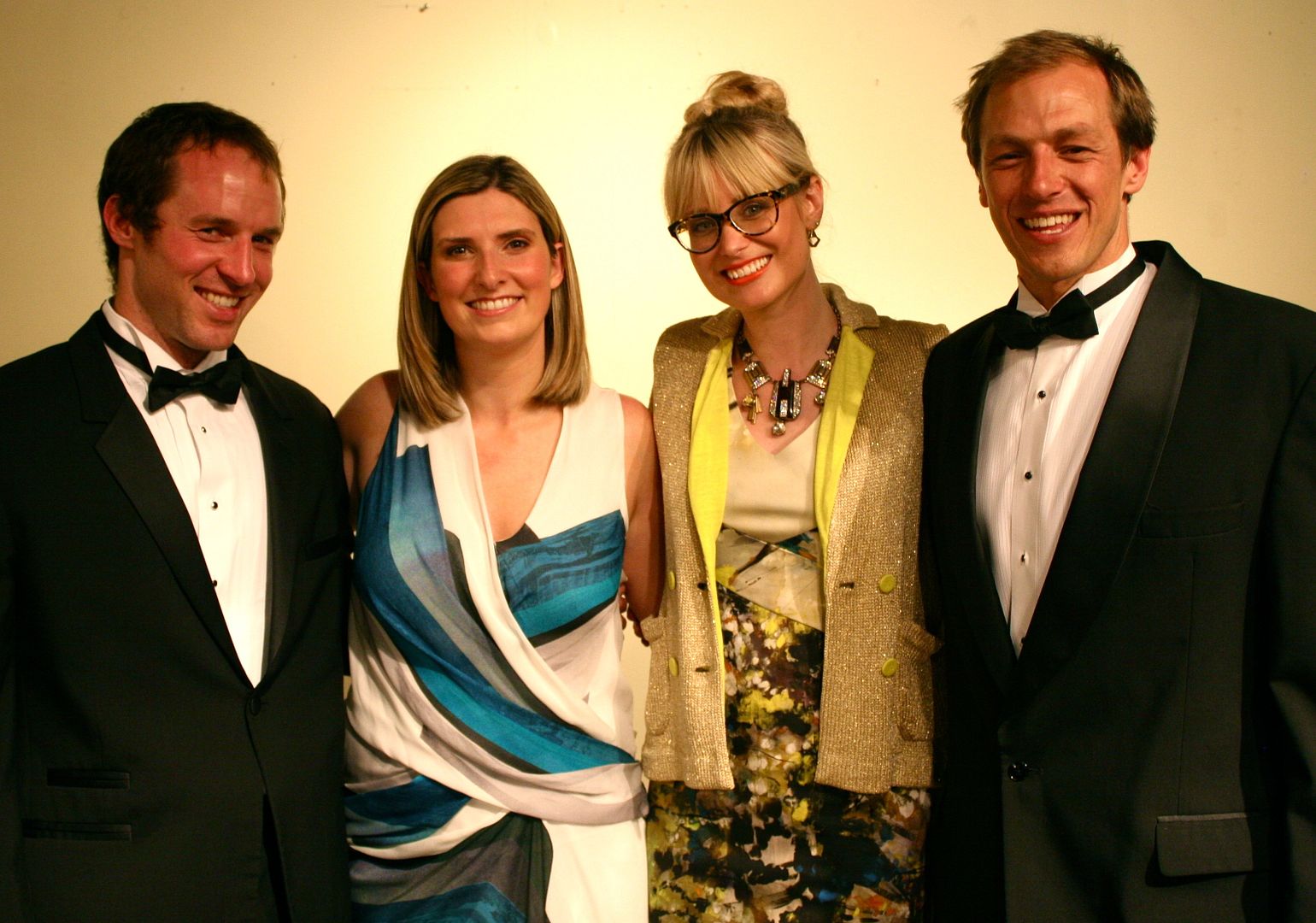 Presenting Sponsor Dr. Rosalyn George (wearing a Helmut Lang dress from Beanie + Cecil)
of Wilmington Dermatology Center and Jess James (wearing the infamous Black Label "Style Swap dress")
with model Brook Dorosko's sons (aka: runway escorts) Robert and Dave Dorosko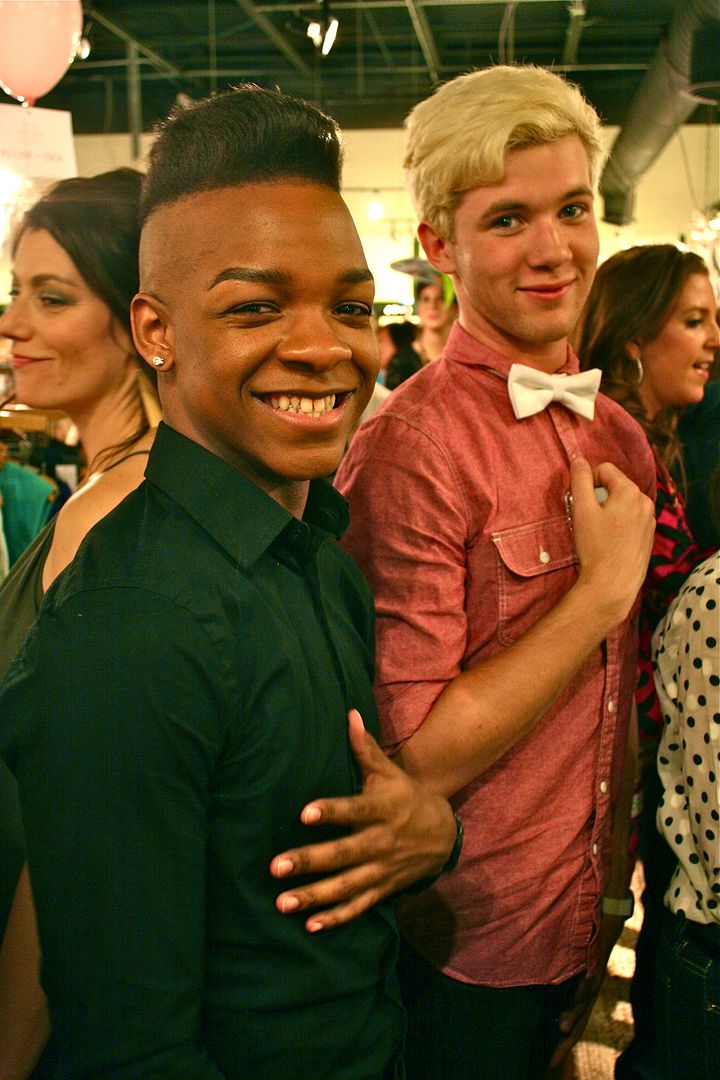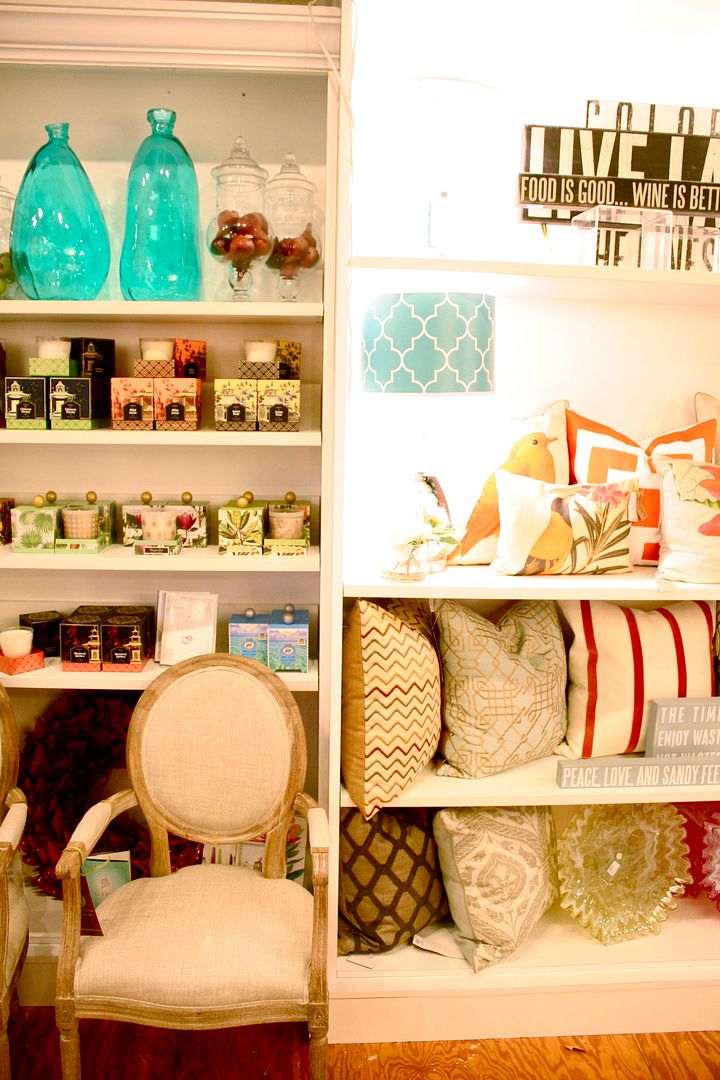 L: Two dapper guests Michael Alejandro Stevenson and Robbie Lowery
 R: Home furnishings at Blue Hand Home
Bethany Thompson models the "Parisienne Bird" hat designed by Wilmington Milliner
Jan Wutkowski with vintage jewelry and a lace bodysuit from the Style Girl Collection
all available at aMuse Artisanal Finery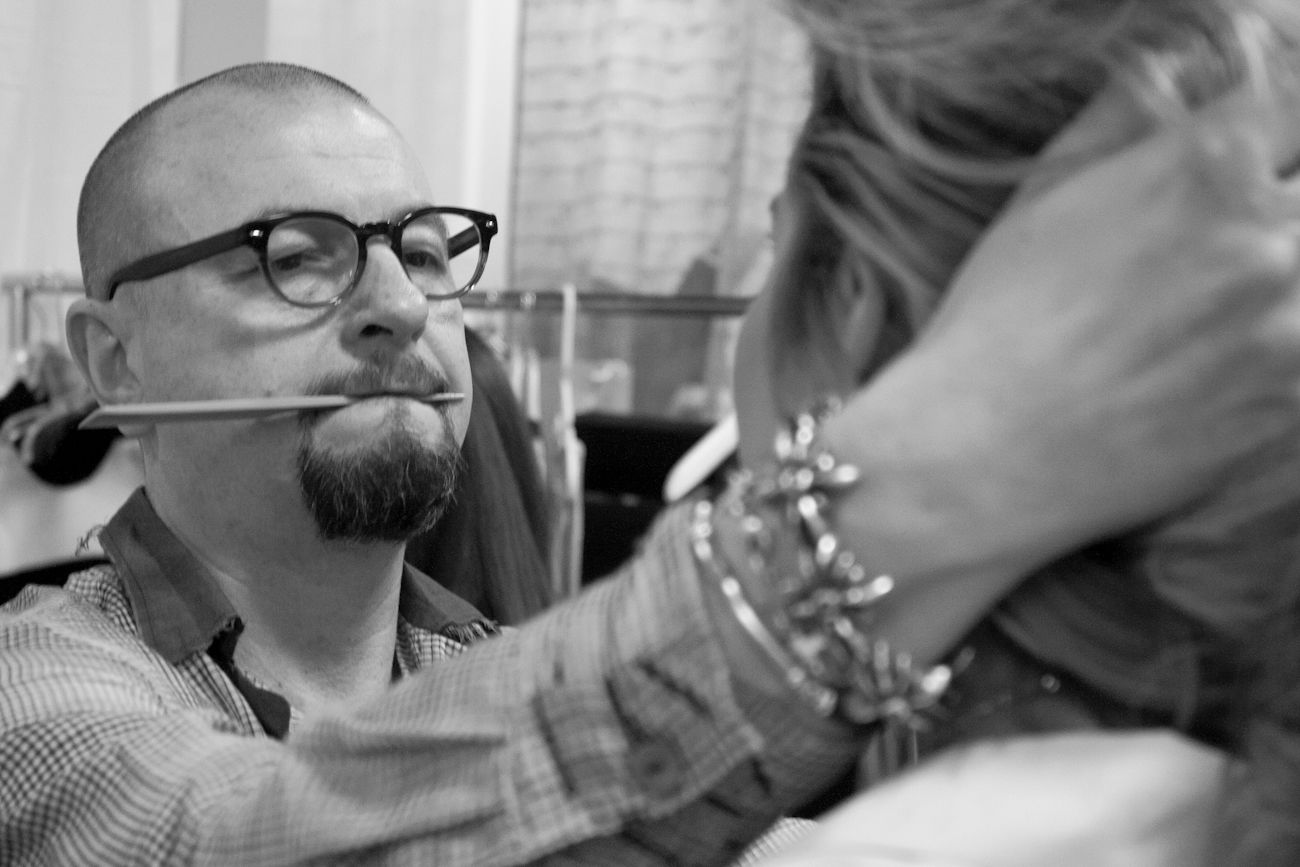 Genius at Work! Steve Ward of Steven Ward Hair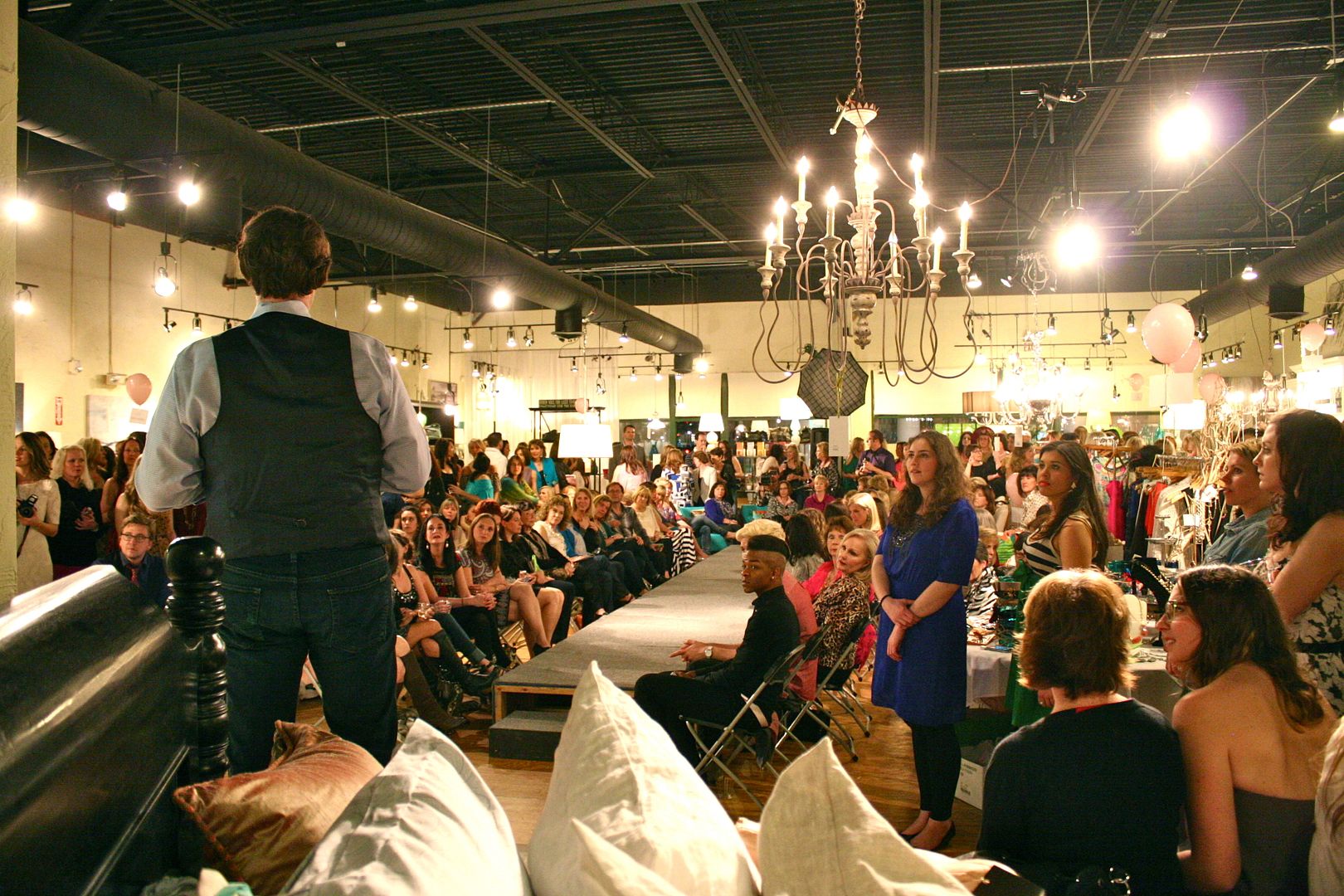 Dr. Jason Hendrix of Port City Eye shares 3 major eyewear trends
for Spring: colored frames,  oversized and the double bar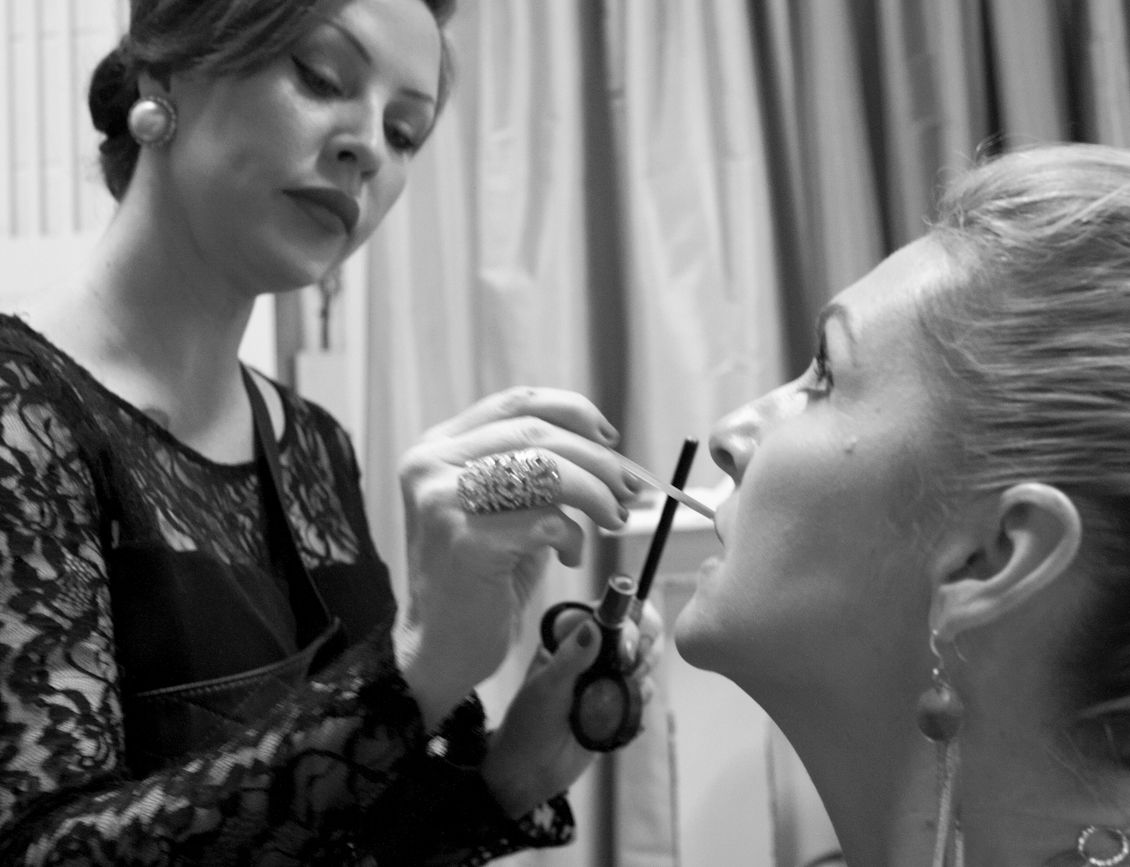 MAC makeup artist Amy Kennison adds a touch of gloss to Barbie Rogers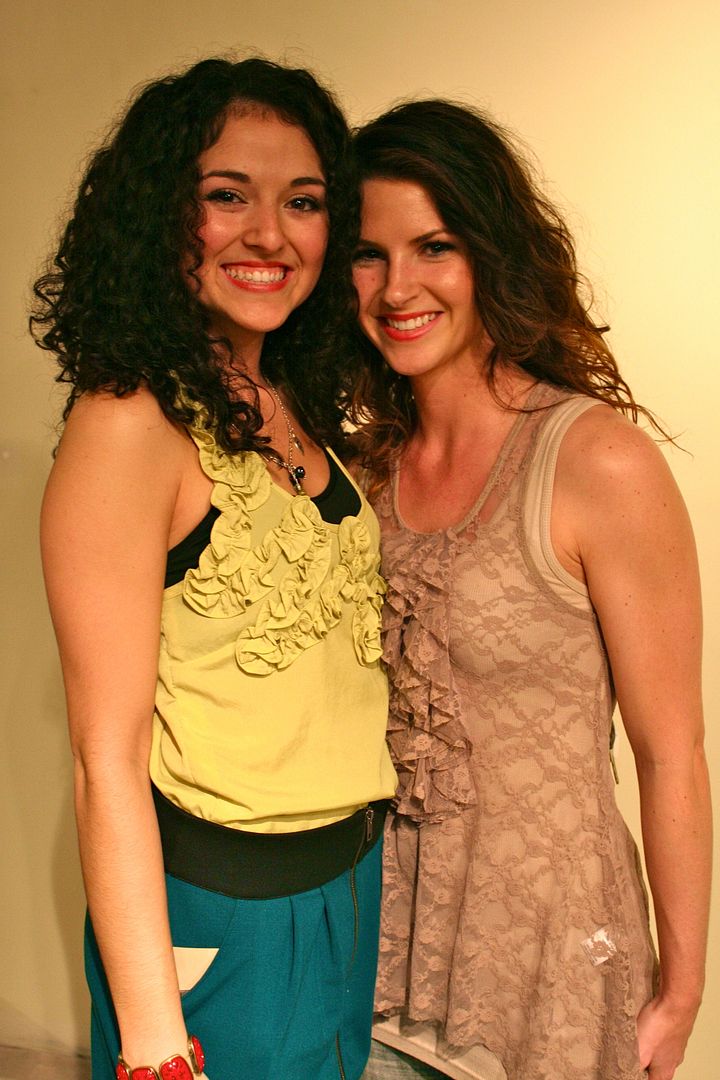 L: Emily Rodriguez and Monica Hupert of Steven Ward Hair
R: Enjoying a quick glass of wine backstage from The Fortunate Glass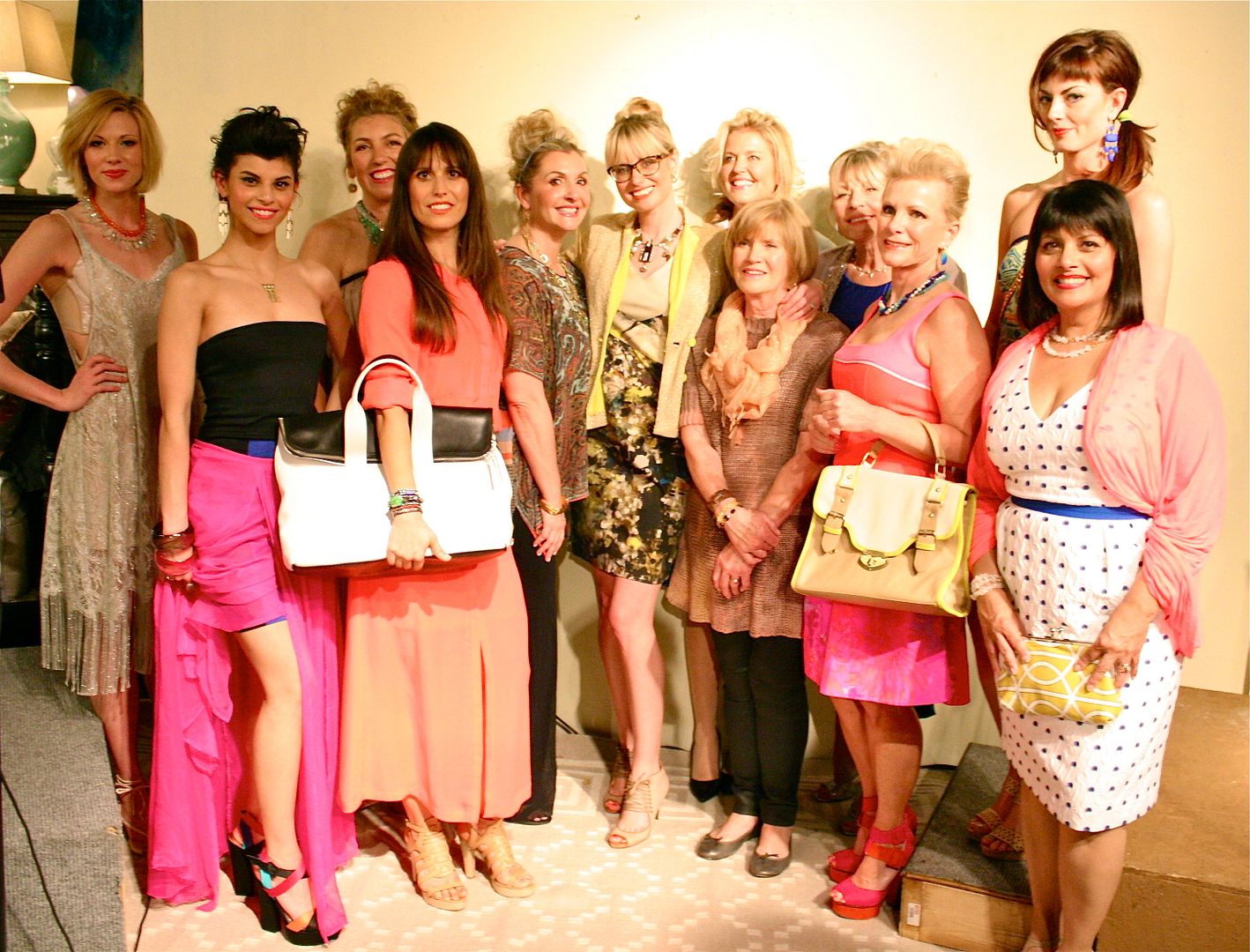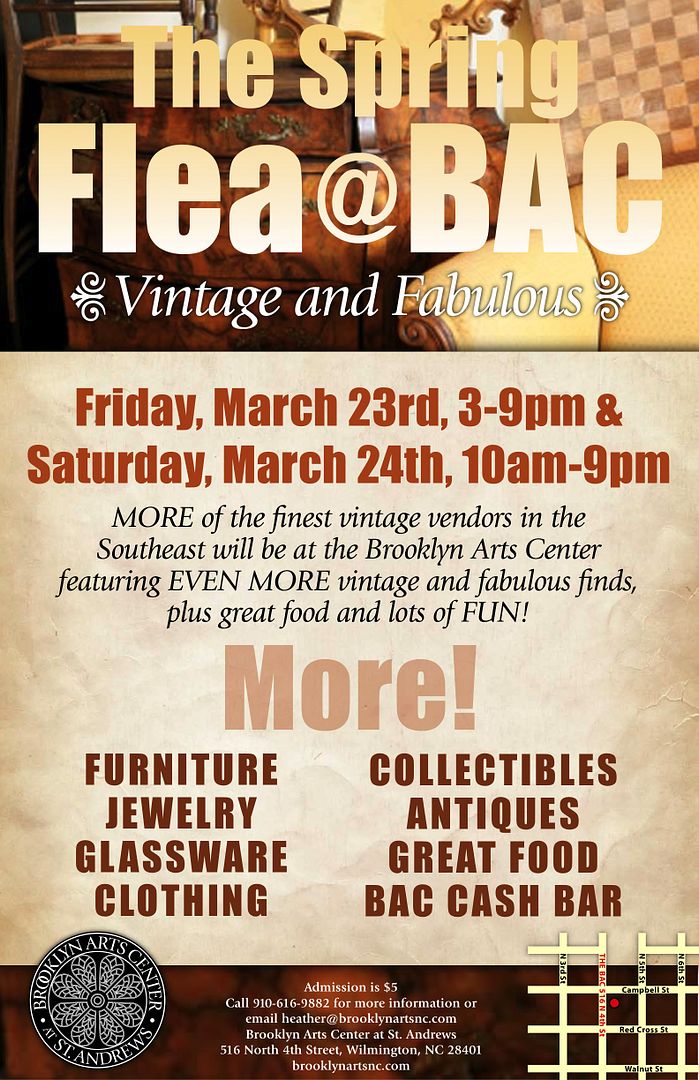 Style Girl Collection will be a featured vendor
at The BAC Flea on Saturday 10am-3pm
Come see us + shop!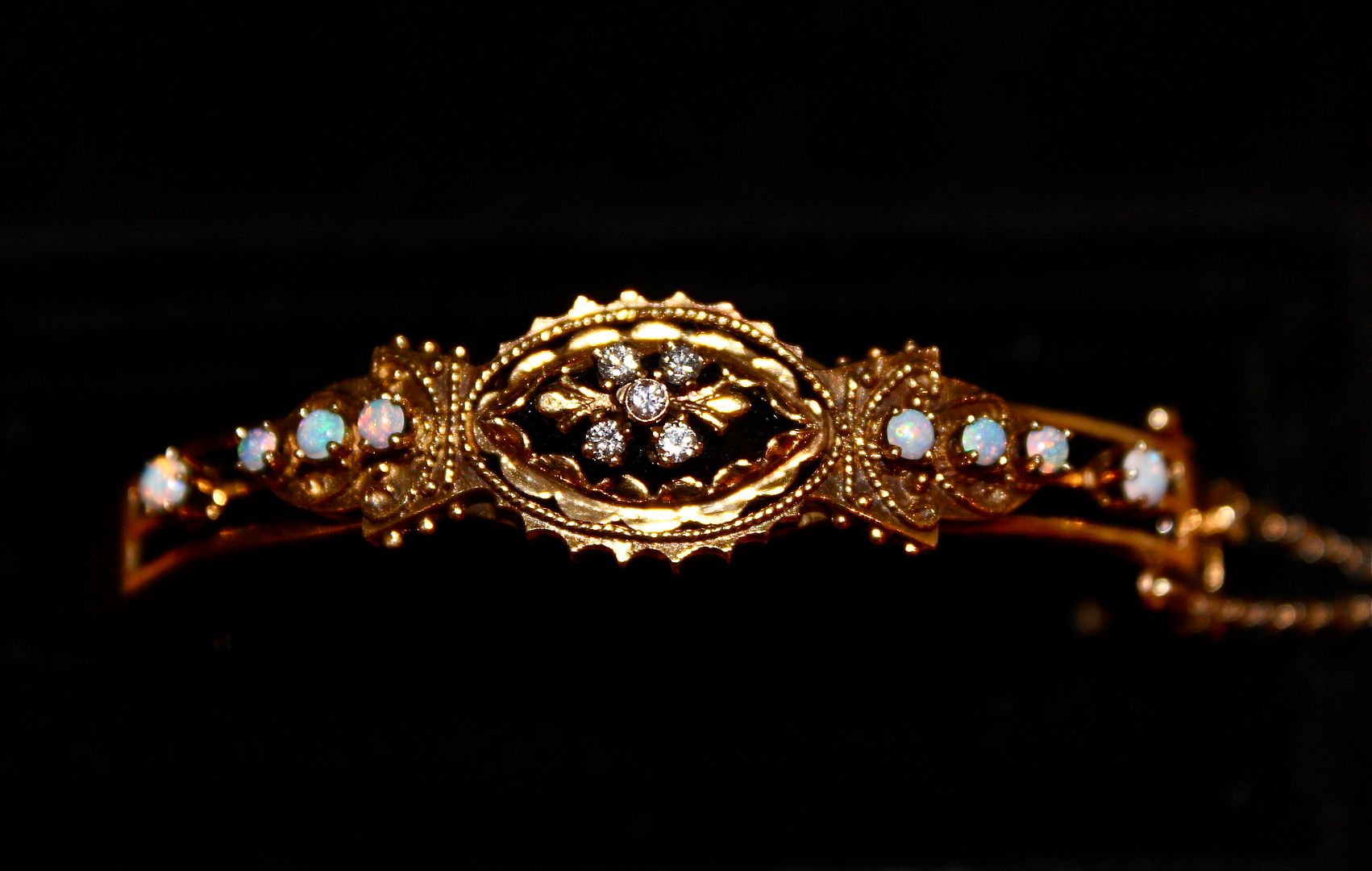 TICKETS: Get Your MAD MEN Tickets NOW by Clicking HERE.

Presenting Sponsor, Land Rover Cape Fear, is giving away a vintage "Betty" Diamond, Opal and Black Onyx bracelet valued at over $2,250 from Precious Gems. Every MAD MEN Returns guest who purchases their ticket online (in advance) is registered to WIN!!!
To sign up with Land Rover to Win the "Betty Diamond" bracelet,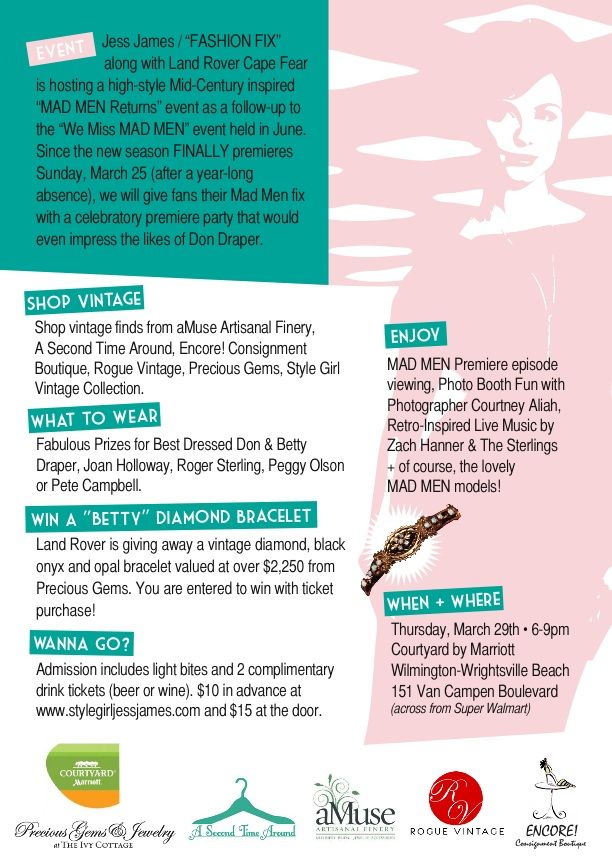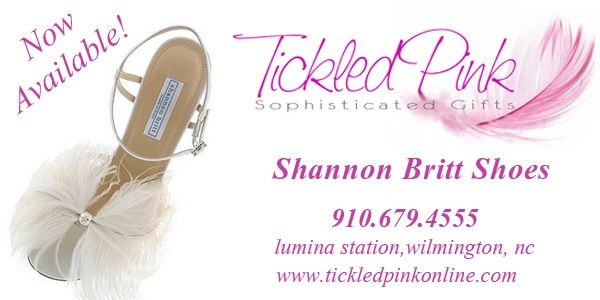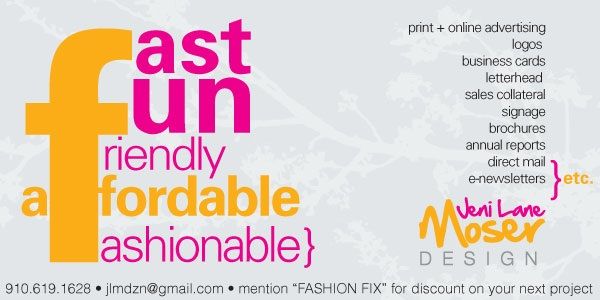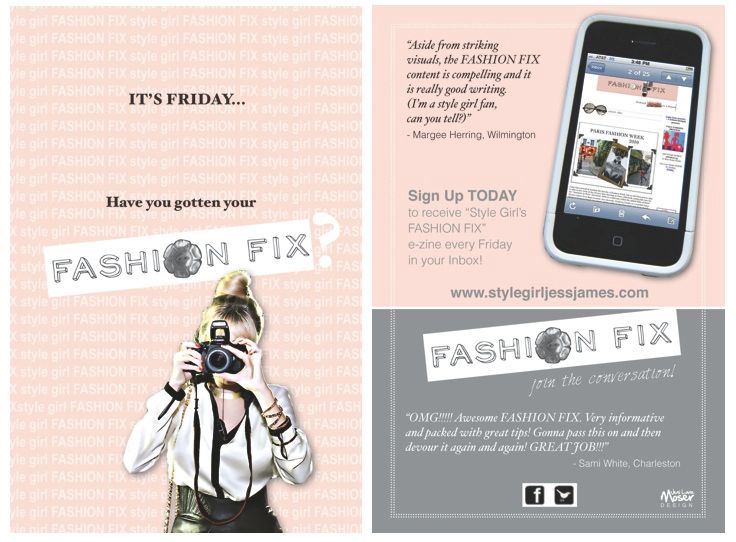 March 16
Pop Up Studio
Little Luxuries Studio
WILMINGTON


WHAT: Leilani Tootoo Balaban of Little Luxuries Co. and Photographer Kelly Starbuck are hosting POP UP STUDIO in celebration of accomplished and novice artists of all mediums.

Join Fashion Designer Lucille Bruno, Milliner Jan Wutkowski, Jewelry Designers Sarah Tector and Angela Stilley, Mixed Media Artist Tres Altman, Pop Artist Christopher Lopata, Clay Artist Virginia Gibbons + more!

This is the perfect opportunity to celebrate Wilmington talent and support
their efforts by purchasing a one-of-kind creation.


WHEN: Opening Party: March 16th 7pm / Weeklong Events: March 15 – March 22

WHERE: 405 South 3rd Street (Little Luxuries Studio)

About FASHION FIX
Everyone needs a fashionable friend who knows the best places to shop. Looking for the insider scoop on the most sought-after deals?
Once a week (FASHION FRIDAYS), get your fashion fix with Style Girl's style tips, style on the street + more!
Please forward on to your oh-so-fashionable friends.
Copyright © 2011 Style
Girl Jess James, All rights reserved.