Style Girl Jess James | Fashion Fix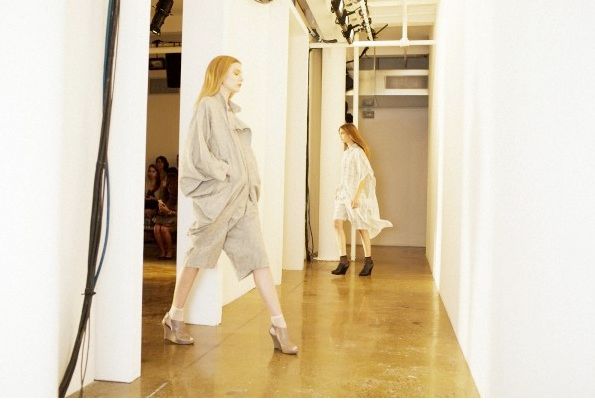 In honor of next Thursday's Fall Fashion Preview at Blue Hand Home, the FASHION FIX's Danielle Dewar spotlights the new silhouette for fall by capturing the essence of the season in texture, movement and balance.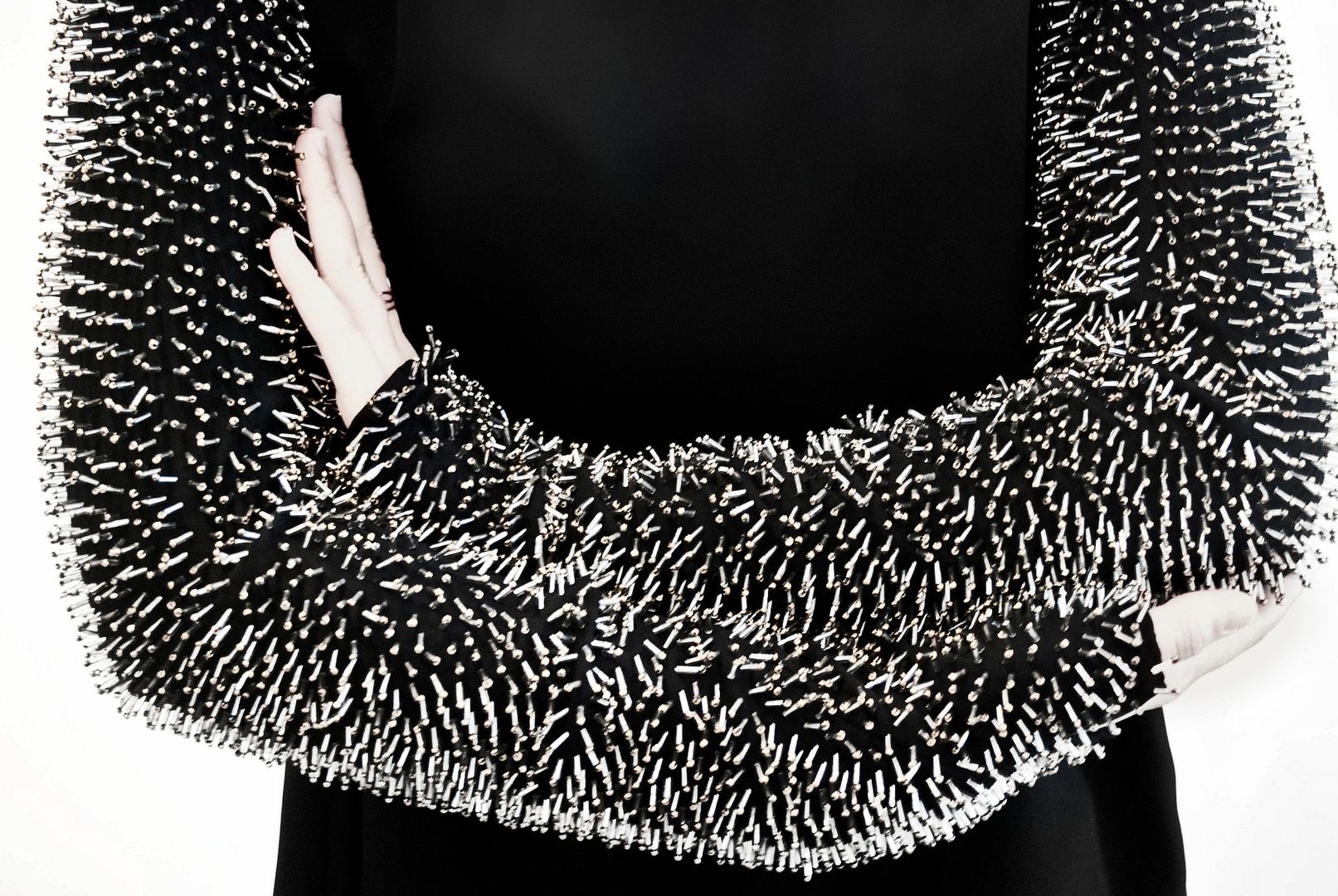 This season marks a major trend in fashion coming to a close, whilst leaving room for another to emerge. The days of relying on the curvatures of our own figures to flatter our clothing are over — thank God.

So, with new voluminous separates and oversized concepts being introduced, it's time to bid adieu to the bandage dress—and all its passé splendor. Designers have turned to some of the very basic elements and principles of design for inspiration this season. Texture, movement, and balance are inspiring all aspects of fall clothing. They can be seen in anything from tunics to outerwear.
In an attempt to find examples locally, the FASHION FIX ventured to four of Wilmington's mah-jor women's boutiques —Beanie + Cecil, Oliver, Personal Touch, and Torri/Bell. Here are some of Danielle's amazing finds (modeled by the lovely Sarah Elizabeth and photographed by Joshua Philippe) around our very own Wilmington:
Texture is a way to create static movement in a garment. It can be achieved in many ways—draping and tangible texture, to name a few. Movement can certainly be related to texture. Fringe and flowing fabric also demonstrate this idea.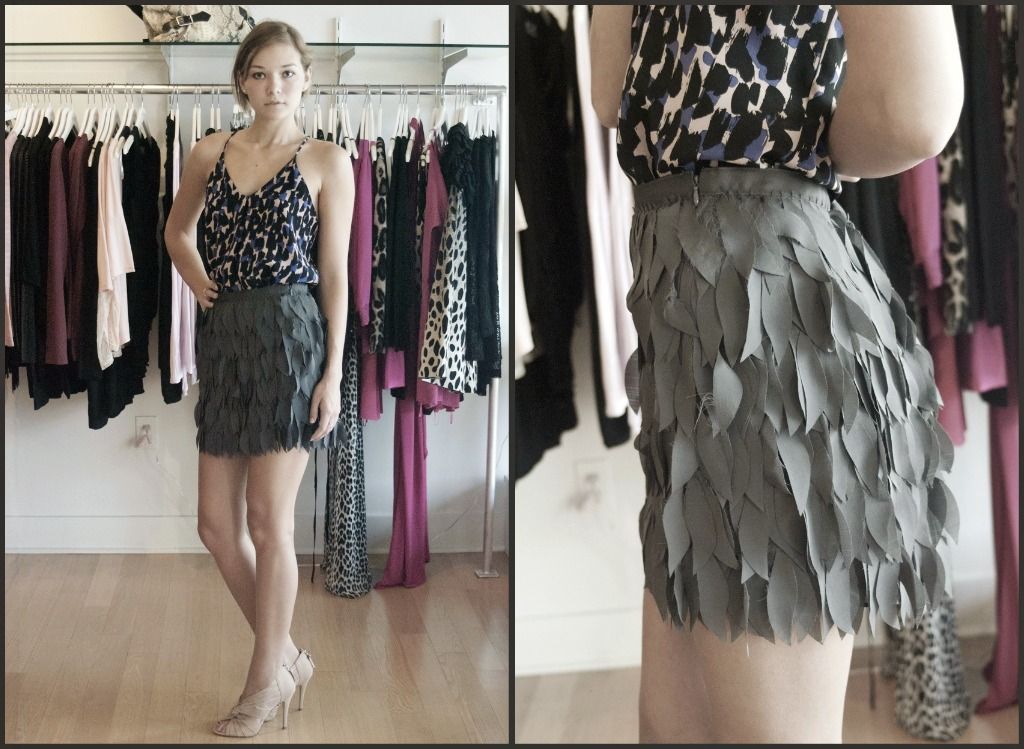 Karina Grimaldi Delanna camisole $185
, Haute Hippe Garden of Eden laser mini $396
,
Boutique 9 Dejana heel in light natural $139
Movement
Thread Social Drip Capelet $550
and Phillip Lim Alec Half D'Orsay heels $575
Alexis Lynda Tri poncho $264, David Lerner basic legging in steel blue $77, David Aubrey necklace $67


Balance is emphasizing one feature and reserving the other. It's breaking pieces up by cinching, wearing a loose top with form-fitting skinnies, or a fitted top and a bubble skirt. Balance is easily achieved and can also be one of the easiest ways to flatter your body shape.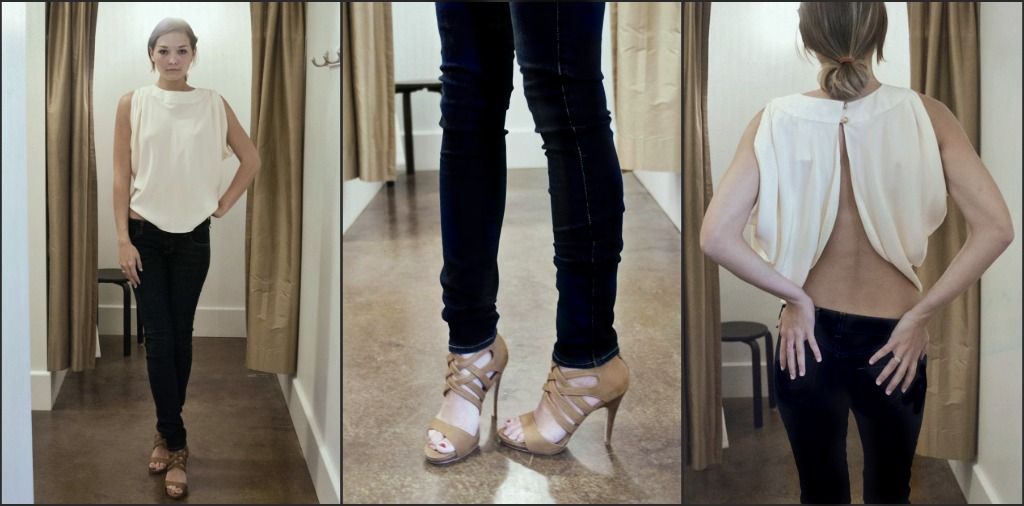 Boulee Michelle top $209, Siwy Jeans in Rose NYM $185, 12th Street by Cynthia
Vincent August caramel heels $298 (40% off)
All from

Oliver
Maggie Ward slip jersey dress in cub $165
, Tracy Reeese cape in Toffee $299,
Dulce Haute Ecolier booties $362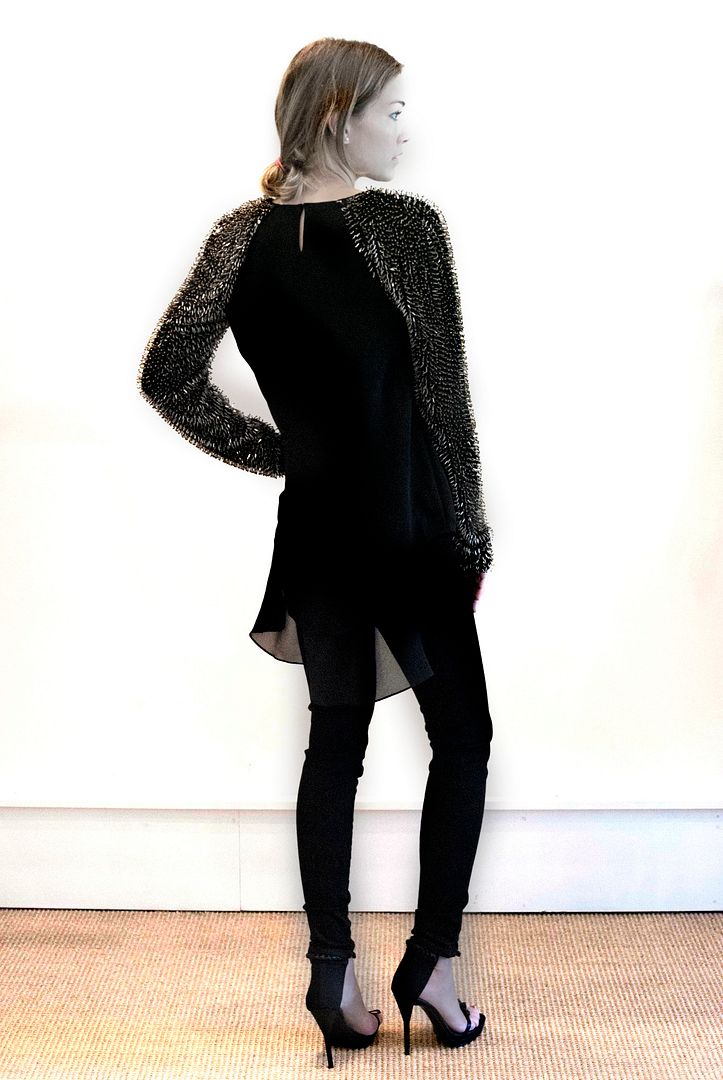 L: A.L.C. dress R: Phillip Lim static beaded top $795, J. Brand skinny (low-rise
power stretch) $119, Phillip Lim Nini braided ankle heel $595
All from Beanie + Cecil
Photographer: Joshua Philippe
Model: Sarah Elizabeth
PRINT THIS ASAP + WIN a FREE Illuminize Peel!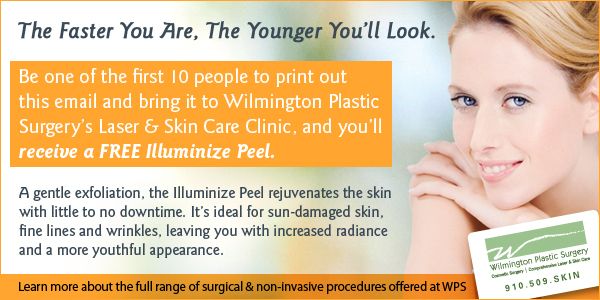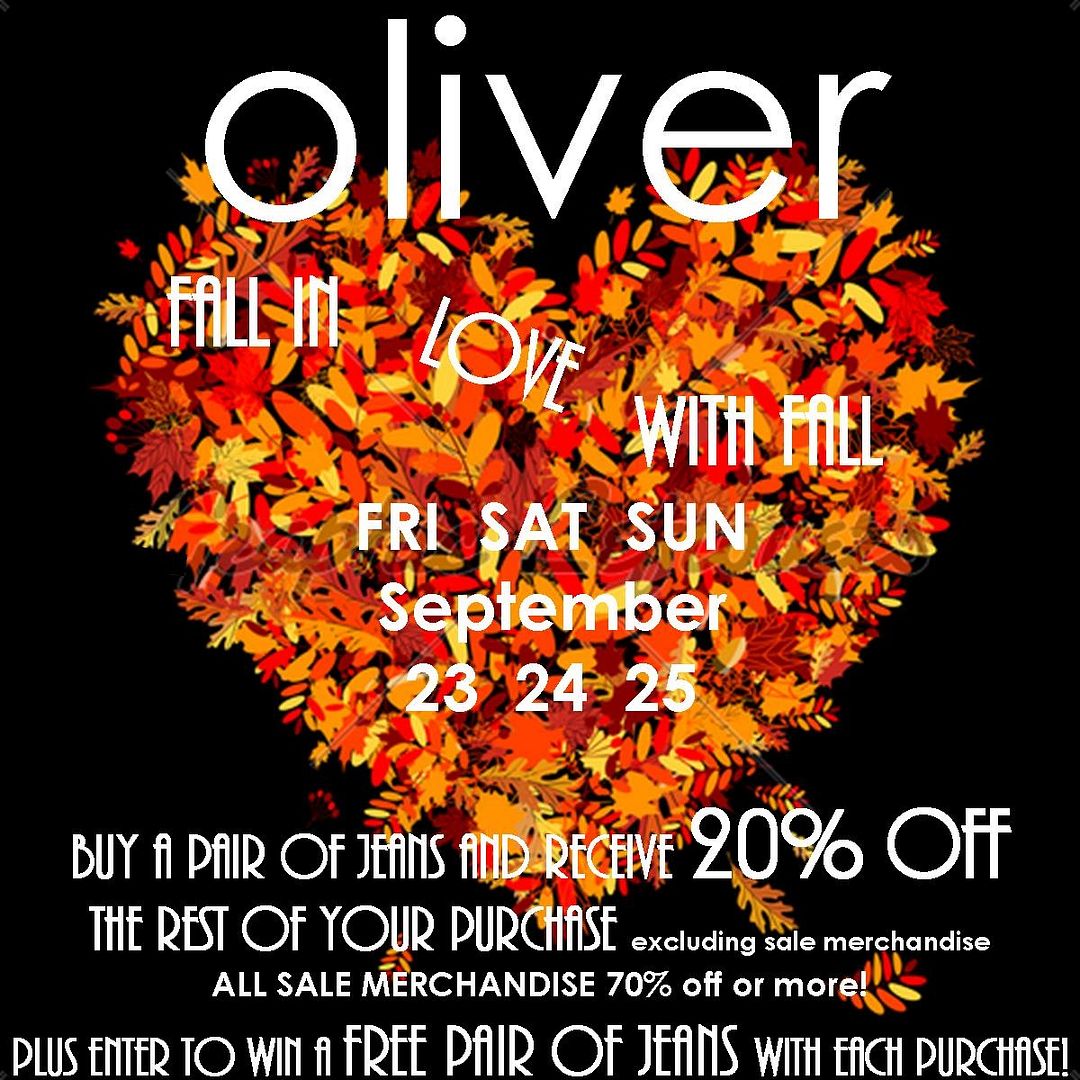 FASHION'S NIGHT OUT
9.8.2011
After New York Fashion Week's third annual FASHION'S NIGHT OUT (the brainchild of VOGUE Editor in Chief Anna Wintour at the start of the recession), there is a rumor floating around that this year may have been the last. Perhaps FNO has become more of a spectator sport with free booze, swag and celebrity spotting rather than a serious shopping session, but whether shopping or sipping – we certainly had fun!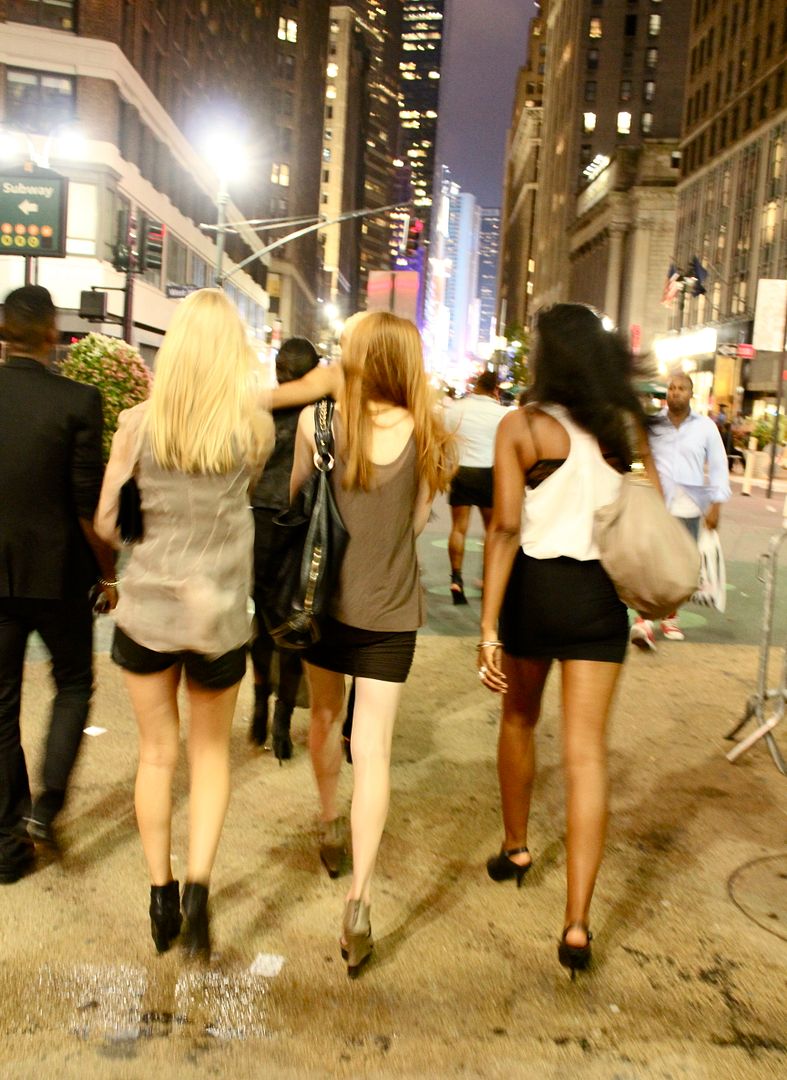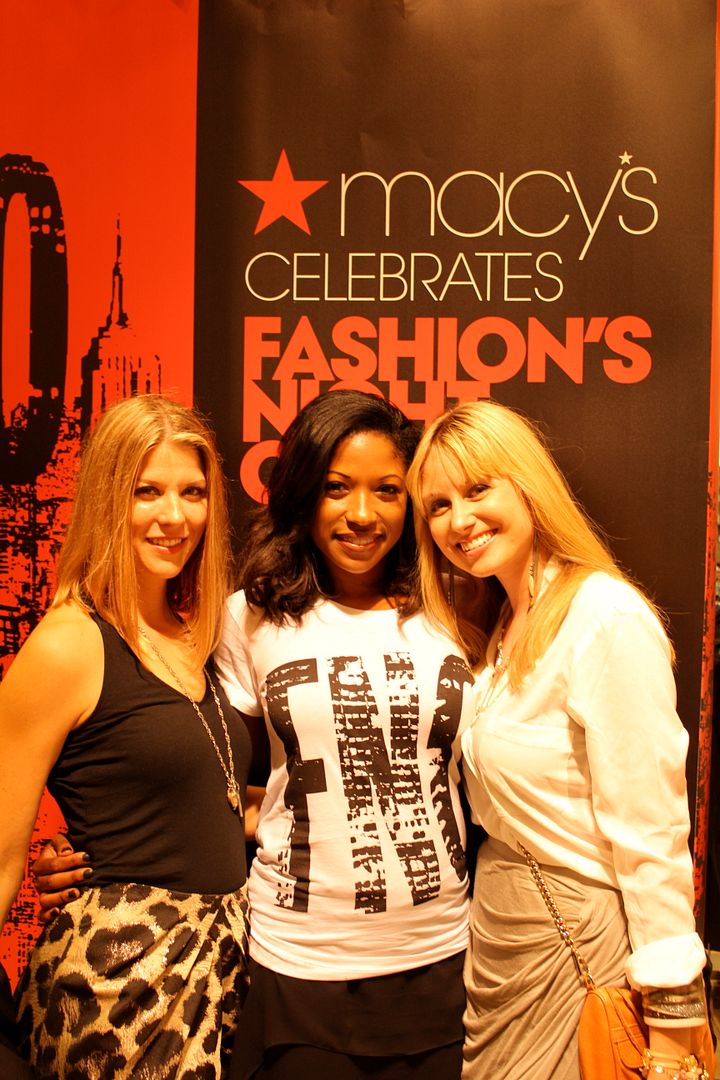 L: Our crew painting the town black, gray and white!
R: Fashion's Night Out at MACY's Herald Square: Angela Finley, Katie Kern, Jess James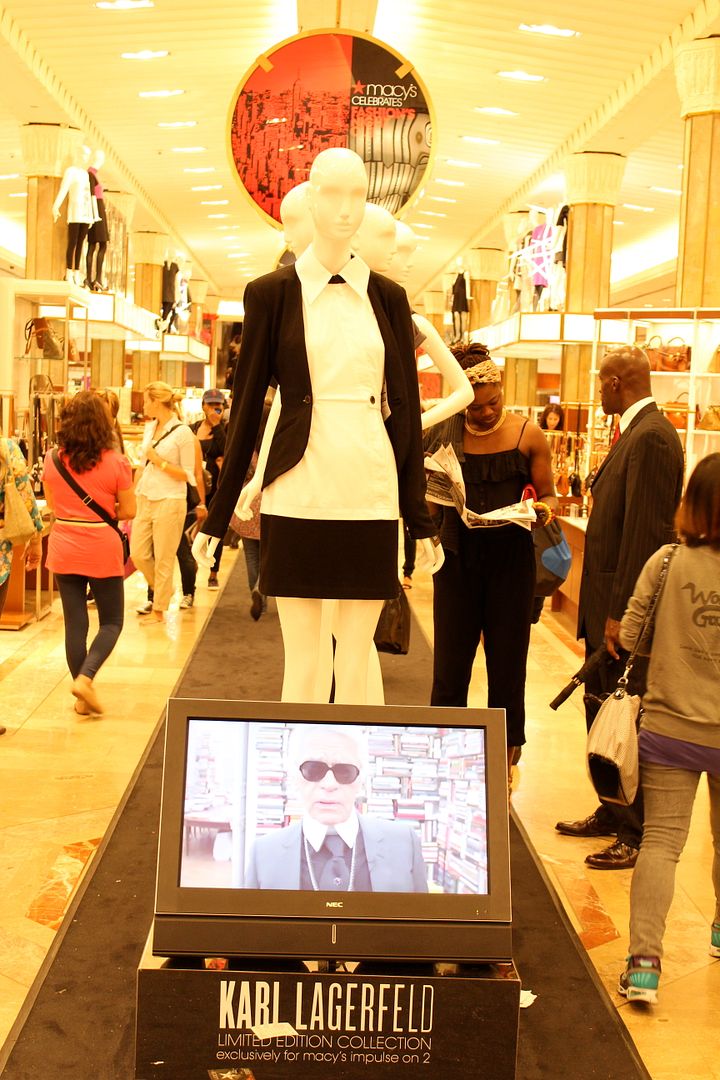 L: Katie, Angela and Mya among the masses at MACY's 
R: Chanel designer Karl Lagerfeld's new collaboration line with MACY's 
launched shortly before Fashion Week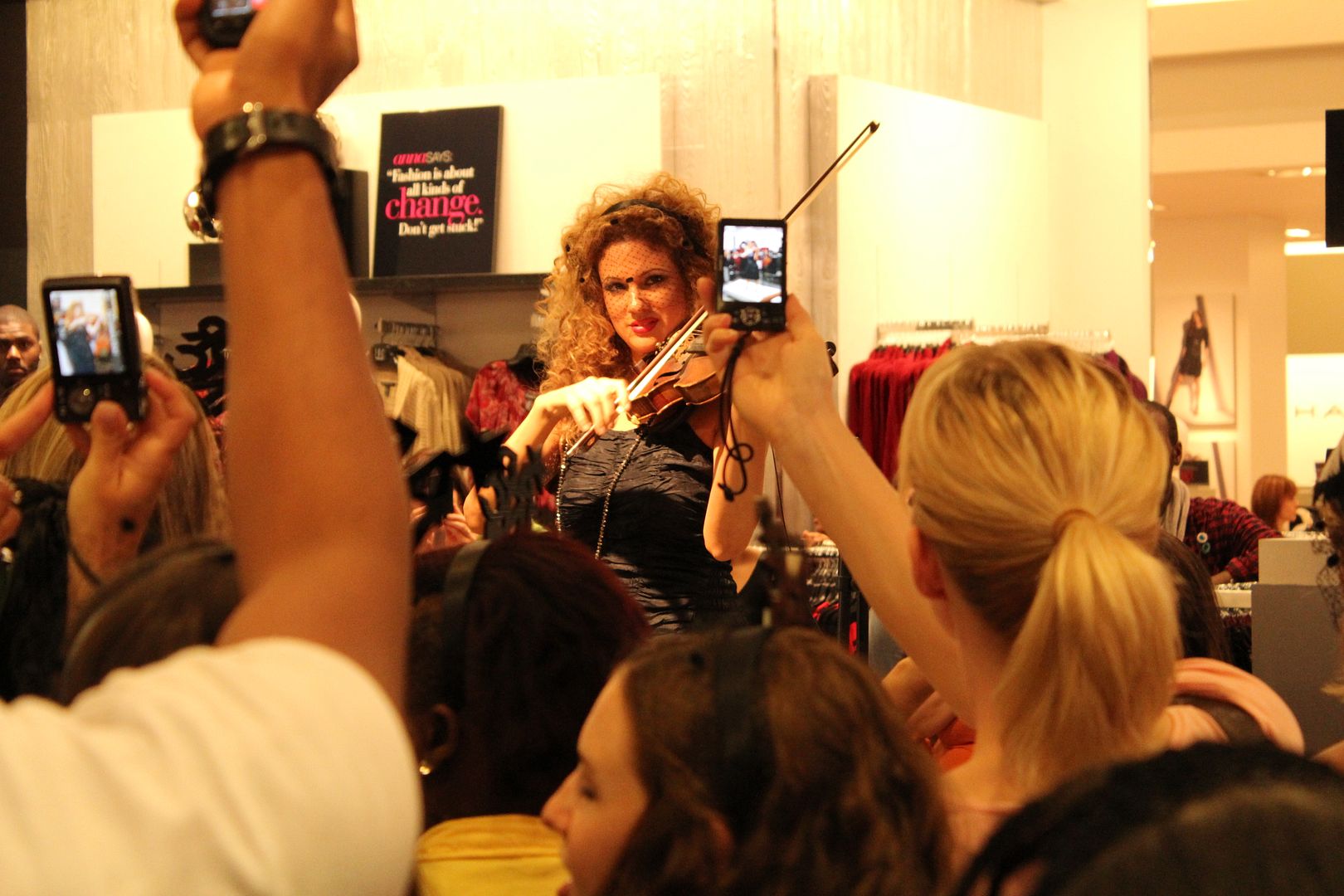 Grammy Award winning violinist Miri Ben-Ari
Jess, Katie and Angela wearing Anna Dello Russo
(VOGUE Japan's Editor at Large) headpieces (gift from MACY's)
Get Your Ticket NOW – CLICK HERE.
If you get your tickets ONLINE between 
today (Friday) and Monday Sept 26th by noon,
you will be registered to win 
FREE BOTOX ($325  value)
from Wilmington Dermatology Center
VOGUE Japan Editor at Large Anna Delo Russo and Model Karolina Kurkova
arrive at MACY's for their photo booth session
(shoppers who spent over a certain $ amount posed with ADR and KK)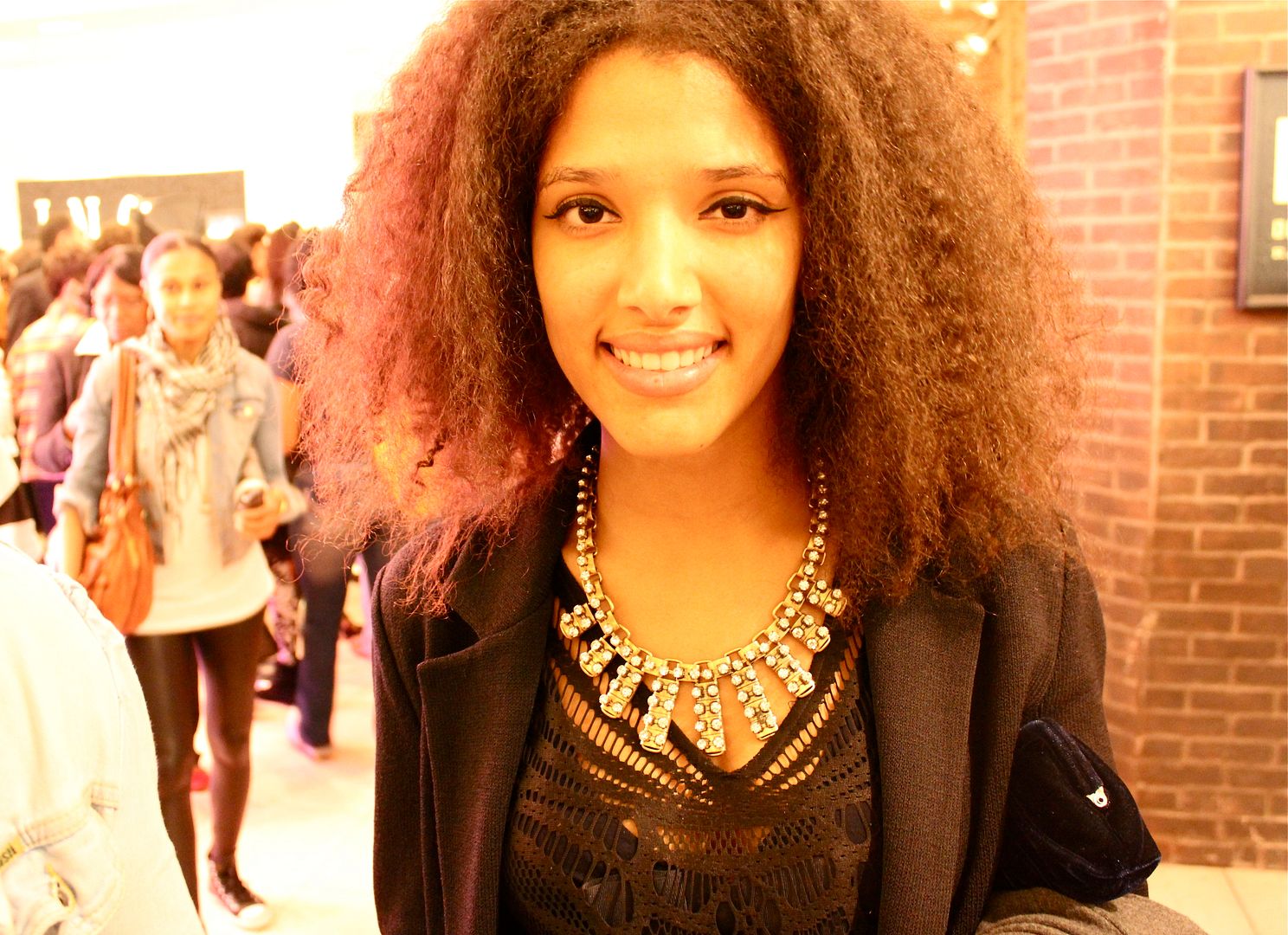 The beautiful Mya Marte wearing a vintage-inspired J. Crew necklace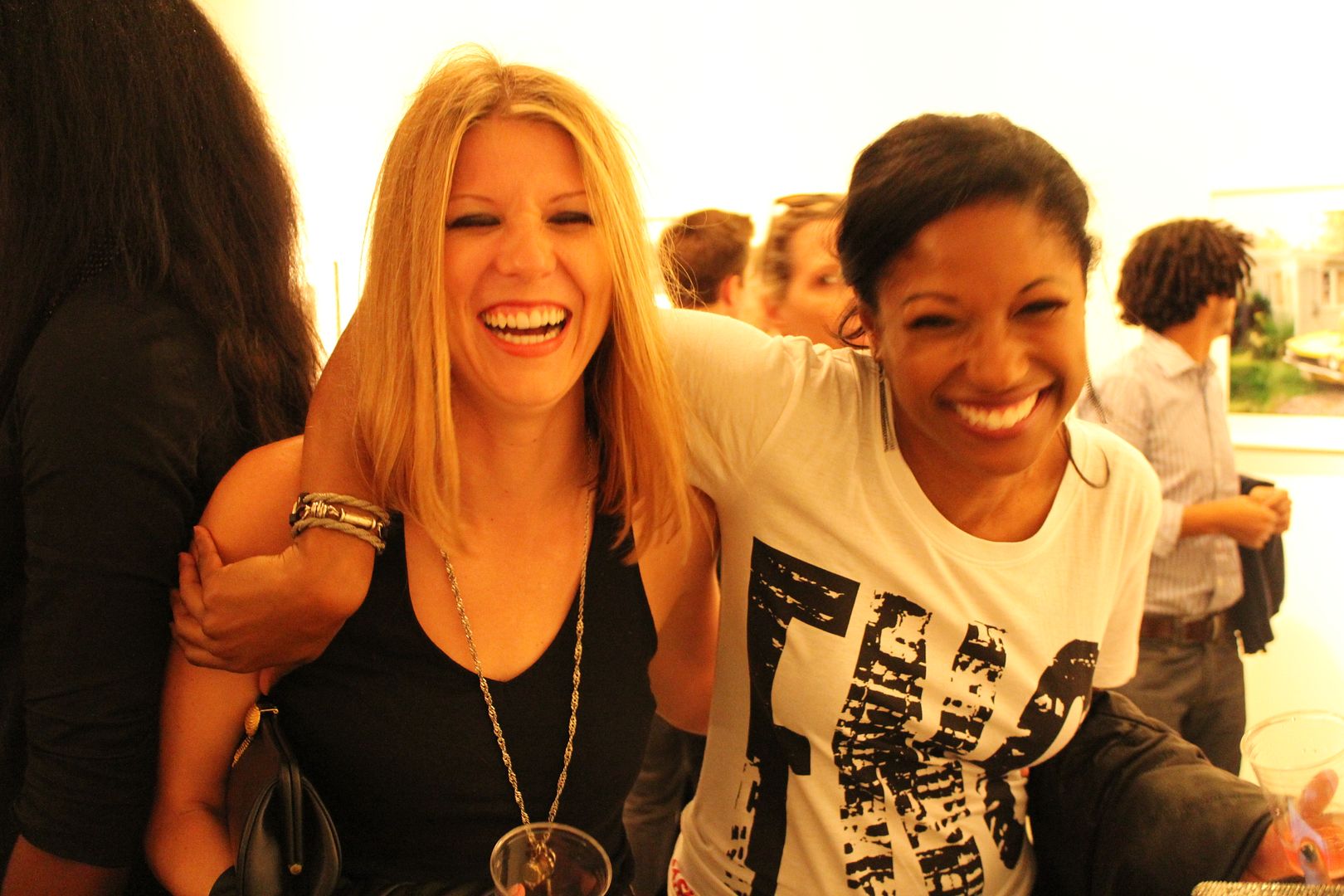 Angela and Katie having fun!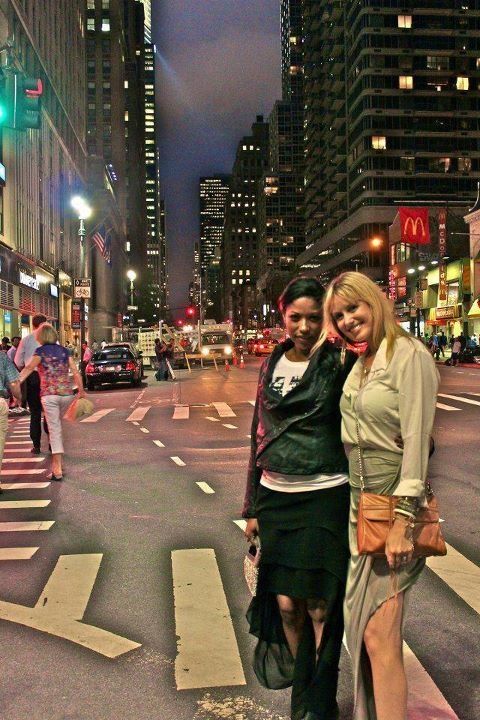 L: Anna Dello Russo / R: Katie & Jess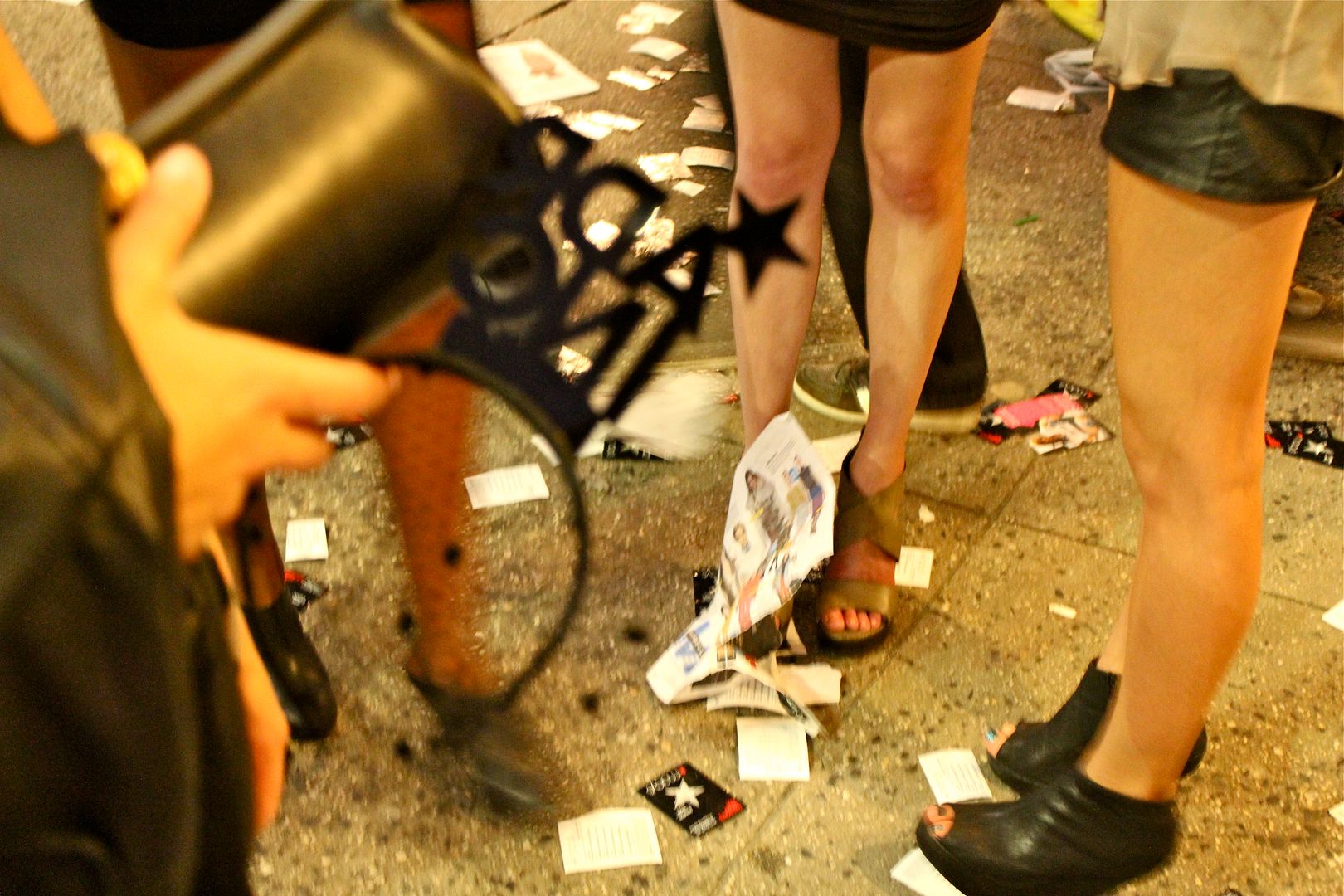 To see more photos from our FNO, please visit
the style girl FASHION FIX Facebook page.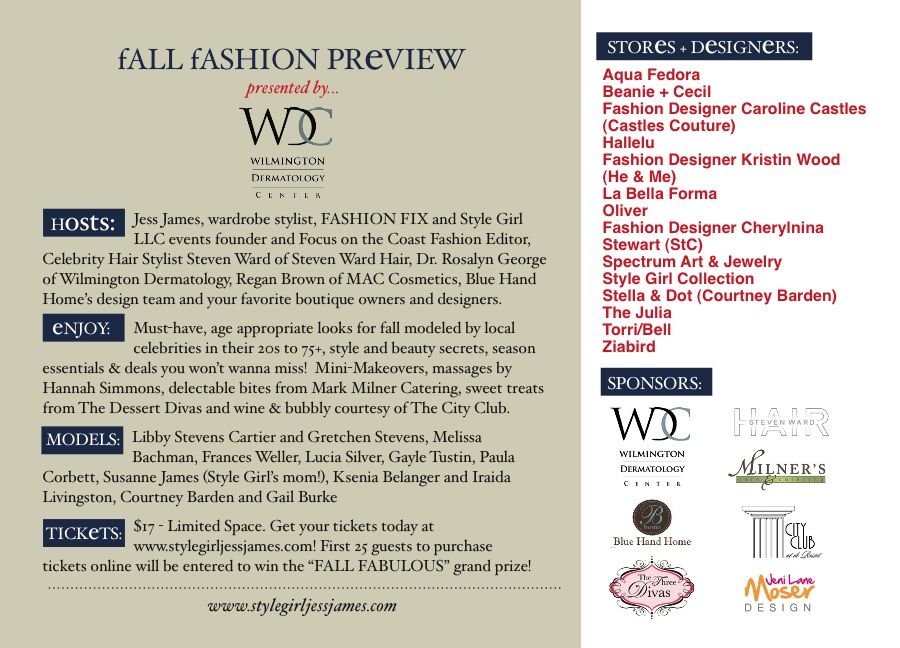 To order prints of Bella Rose photos from The Great Gatsby Gala, please CLICK HERE

Sept 23

Pink Fashion Walk

128 South

WILMINGTON 

WHAT:

Pink Fashion Walk, presented by Stylist Hair Studio, Britt Motorsport, Lula Balou, Home Again/ LuminaGem and Camille's Closet, benefits the Pretty In Pink Foundation, which recently launched a chapter in Wilmington. Runway models and breast cancer survivors will model clothing from Lula Balou, jewelry from Lumina Gem and hair accessories from Joanne Miranda. Hair and makeup by Stylist Hair Studio, music by DJ Brian Hood and food from 128 South Events & Catering.

WHEN: Friday, September 23 6:30pm – 10pm

WHERE: 128 South / 128 South Front Street / Downtown Wilmington

WANNA GO?: Tickets are $20 pre-sale via Joanne Miranda at joannemirandadesigns@yahoo.com or $25 at the door.

Sept 29

Fall Fashion Preview Blue Hand Home

WILMINGTON

WHAT:
An evening of style – season essentials, fashion & beauty secrets, local celebrity models, shopping, light bites, bubbly & fun!

Presented by Wilmington Dermatology and hosted by "Style Girl" Jess James, Celebrity Hair Stylist Steven Ward of Steven Ward Hair, Dr. Rosalyn George of Wilmington Dermatology, Regan Brown of MAC Cosmetics, Blue Hand Home'sdesign team and your favorite boutique owners and designers including Aqua Fedora, Beanie + Cecil,Castles Couture, Hallelu, He & Me, La Bella Forma, Oliver,StC, Style Girl Collection, Stella & Dot, The Julia,Torri/Bell, Spectrum Art & Jewelry  and  Ziabird.

Mini-Makeovers, Massages byHannah Simmons, Delectable bites from Mark Milner Catering, sweet treats fromThe Dessert Divas and wine & bubbly courtesy of The City Club.

WHEN: Thursday, Sept 29 from 7-9pm

WHERE: Blue Hand Home at The Forum

WANNA GO?: $17 – Limited Space. Tickets for sale NOW at stylegirljessjames.com. First 25 guests to purchase tickets online will be entered to win the "FALL FABULOUS" grand prize!




October 22

Encore's 5-year Celebration

Encore! Boutique

WILMINGTON

WHAT:

Encore! Consignment Boutique hosts their 5th Year Anniversary Celebration with Roll-the-Dice Discounts, FREE tote bags & beauty/fashion makeovers! Wear a smashing outfit featuring one of your favorite purchases from Encore! for a chance to win fabulous "Best Dressed" prizes.

WHEN: Saturday Oct 22 from 10am to 6pm.

"Style Girl" Jess James will select "Best Dressed" Encore! outfits between 3pm – 5pm.

WHERE: 5814 Oleander Drive / Wilmington

WANNA GO?:

Everyone is welcome!



About FASHION FIX
Everyone needs a fashionable friend who knows the best places to shop. Looking for the insider scoop on the most sought-after deals?
Once a week (FASHION FRIDAYS), get your fashion fix with Style Girl's style tips, style on the street + more!
Please forward on to your oh-so-fashionable friends.
Copyright © 2011 Style
Girl Jess James, All rights reserved.