Charleston Fashion Week Emerging Designer Siobhan Murphy
under the tents Tuesday night – catch her show TONIGHT! 


When I first met Siobhan, she was interning for Candy Shop Vintage and helping Deirdre sell her jewelry at my Charleston Style Swap. Easily the best dressed in a vintage disco-ready silver hued jumpsuit, she purchased a backless Jean Paul Gaultier white blouse from my vintage collection that day. I immediately was impressed. Girl knows her vintage! And with her signature style and a  name like Siobhan, she's hard to forget.


Around this same time, Siobhan launched ReTulled Tutus, a couture and ready-to-wear tutu and accessory line. Now living in Brooklyn, I was excited to hear  Siobhan was headed back to Charleston as one of the emerging designers at Charleston Fashion Week. Turns out her big runway debut is TONIGHT!
Read  our interview below for a hint of what you will see under the tents tonight.


ff: When did you first learn to sew?
"I first learned to sew actually pretty recently. I did a little bit of sewing with the tutus. And first took an interest when my Mom used to make me amazing figure skating outfits. I guess that's where the tutus come from at some level. This competition actually sparked a crash course in sewing. It forced me to really learn. I taught myself by ordering some books and videos on Amazon about three months ago."

ff: How's the learning curve?
"The experimentation has been kinda fun. My experience doing the tutus has helped and really surrounding myself with clothes for so long, I'm familiar with materials and fabrics and overall how I like things to look."
ff: Who/what influenced you to become a fashion designer?
"Really just women in general. Working in retail at a downtown Charleston boutique, I met so many amazing characters, women of all ages who really found fun in what they wear. When I made my first tutu at the store for a display, I really loved the way it looked and planned to wear it. I just never expected other women to get so excited!  So many said they wanted one in their size.  From this, I realized how much I really love dressing people."


ff: Where do you find inspiration?
"For this collection, I was really inspired by my aesthetic. I thrift a lot so that influence is there in vintage silhouettes. There's also a Clockwork Orange feeling. Lots of different materials, layers, shimmer and sheen. When I go fabric shopping, I  go in without a plan and let the fabrics speak to me."

ff: Where do you shop for your fabrics?
"In Charleston, I used to like going to The Dressing Room before they closed down. Living in Brooklyn now, there are so many resources, the possibilities are endless. It's almost overwhelming when the mind opens up to all these options making it difficult to know where to start. But I love all the old funky textile stores here that have been around forever, old men selling millions of buttons, zippers in every hue. The personality of the whole thing is so endearing."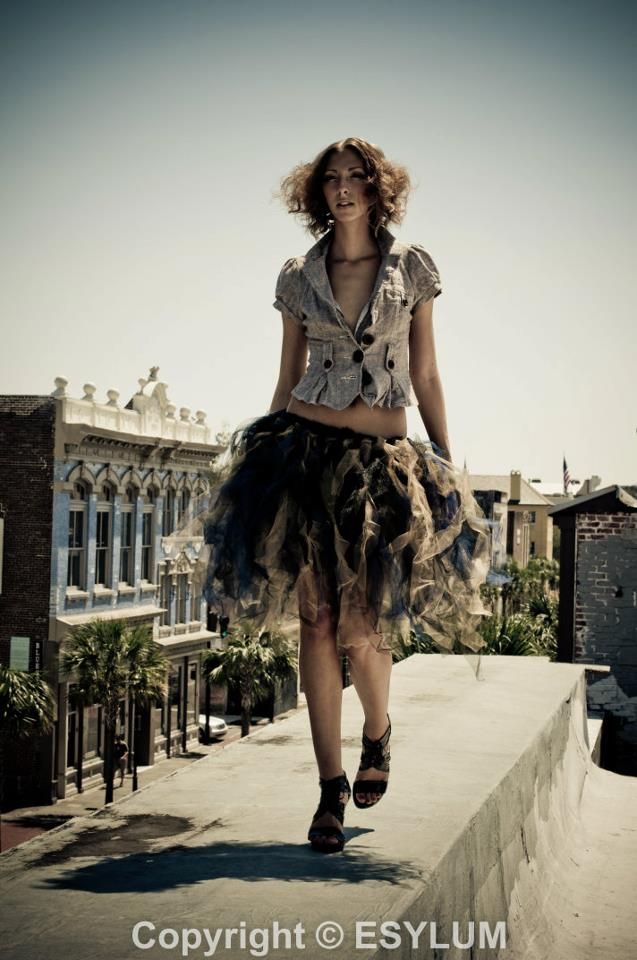 ff: What sparked your love for tutus?
"When I was little, I was a figure skater and a ballerina. I still have my first little tutu . It's really tiny and cute! As I got older, being an outsider, I admired the poise, beauty and grace of that world. And, with fashion in figure skating, I just love the outrageousness of it!"
ff: Share a few tips on how to style one of your tutus.
"I definitely like mixing more of a hard edge with the tutu. Motorcycle boots and a leather jacket. Sometimes I'll incorporate more masculine pieces to contrast the fluffy girliness of the tutu like a collared blouse with a fitted moto jacket."


FOLLOW
Hair Stylist Cheryl Kent's Hair-spirations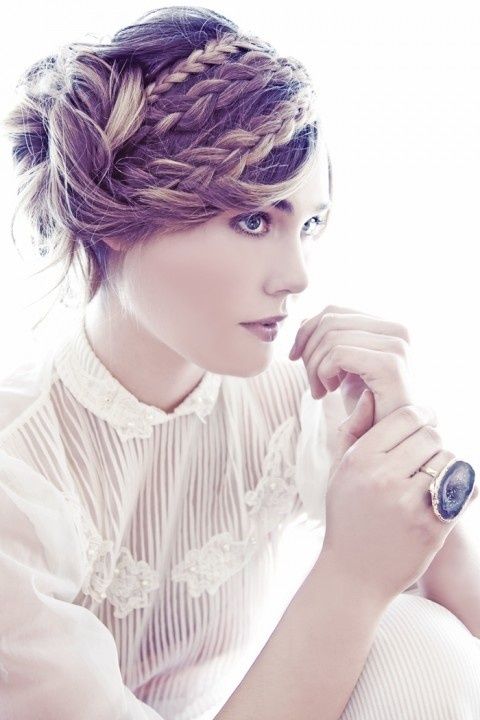 ff: What has been the highlight of your journey as a designer so far?

"I think the thing I enjoy the most is always being surprised by what people are looking for! I recently had three British guys order "Disco Indian" tutus for Burning Man. One of them I met at a party at the Fountainebleau in Miami on New Year's Eve several years back. A British guy wanders into the kitchen looking for a drink, I chatted him up and now he's one of my best friends! He sentme pictures of their headdresses and I took it from there. I was inspired by the paillette from their headdresses and added vintage cochabons from ebay and adorned the tutus with leather and disco balls of all different sizes."

"I also got a call from MUSC charity runners who win a prize for their costumes each year. The year prior, they were crazy cat ladies and this time, they were going for "Tooth Fairies" and needed tutus. I even made them some accessories out of toothbrushes! Heard they won."
ff: Please share one of your favorite and most stressful experiences preparing for Charleston Fashion Week.
"Most stressful? (laughs) Well, I was getting a sample of the jacket made for the show and ended up having to wait and leave New York City on 9:30pm on a Saturday night in the snow, by myself, an drive to Charleston for my model fittings at 10:30am the next morning. Kinda sucked."
"As for my favorite part, just getting to be with the other designers. Everyone is so nice and so talented. It's a competition but you'd never be able to tell.  It's a communal situation with a summer camp feeling where we  start off as total strangers and by the end, we are all really close."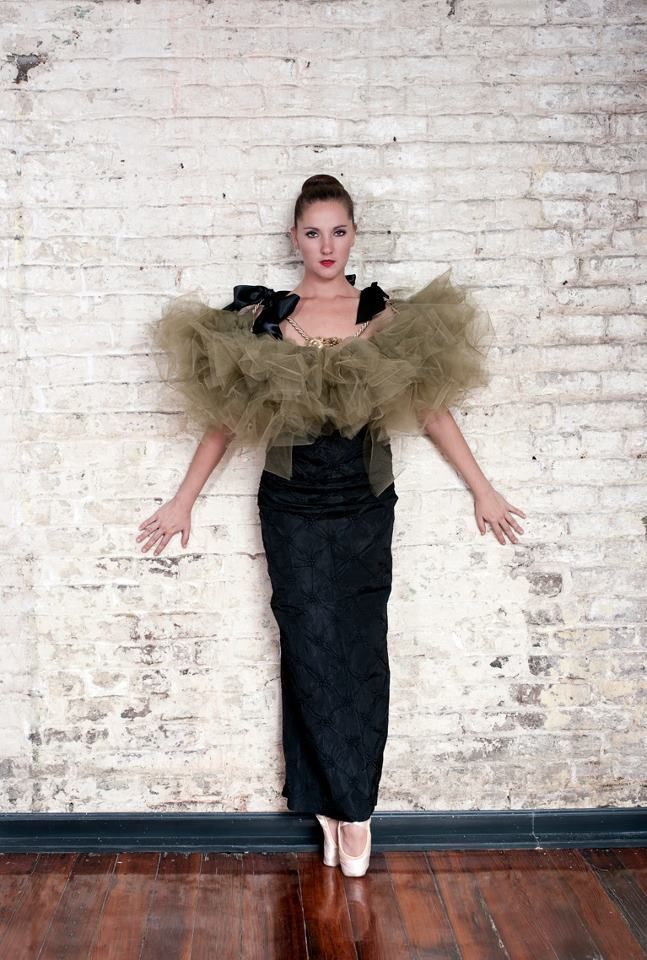 ff: Any surprises in store for the runway this week?
"I do, really! We will just have to wait and see if they will let me do it!  For all the other elements in the show besides the clothing, I reached out to my friends here to showcase their talents – bowler hats from Julia Pagan, music by Mado Smith and shoes from Rowen by designer Blake Vaigneur, the son of the owner of Copper Penny (downtown Charleston boutique).

L:

Hat designer Julia Pagan with a furry friend from Pet Finders. If interested in adoption, holler! 
R:

Sneak peek at one of the custom bowlers in progress for Siobhan's show tonight.

ff: How do you think living in Charleston or the South in general has shaped your design aesthetic or personal goals as a designer?
"Living in Charleston is the reason getting into tutus was even posssible. Everyone here is so supportive. Having mentors like Deirdre (Zahl of Candy Shop Vintage) and fashion designer Rachel Gordon to help nurture your dream and prop me up along the way. It also doesn't hurt living somewhere so beautiful. It really makes you want to create something beautiful incorporating the cobblestones, sunsets and historical silhouettes."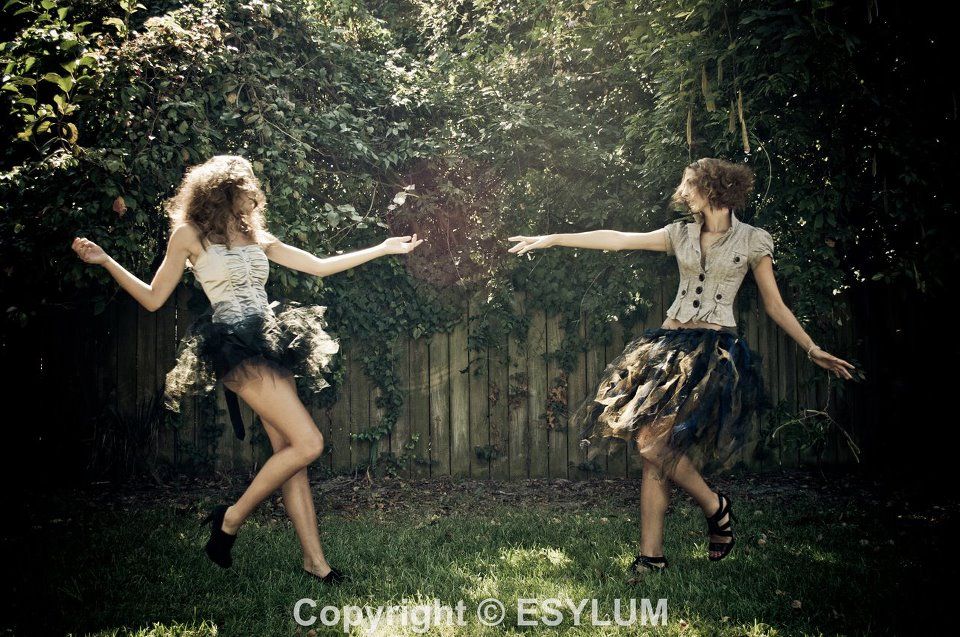 ff: What look from your collection are you most excited to wear this spring and how will you style it?
"I'm most excited for jackets! They asked us to create a fall line so I have a velvet oxblood jacket. I just love velvet and it has a bit of a peplum on the bottom. I'd wear it over an evening gown or with a tutu. It would also be just as great with jeans and heels."
ff: What's your favorite style "trick?"
"I'm giving away a really big secret here. I get more compliments on the shirtdress idea. You take an oversized men's shirt (thrift store find, $3), button it in front like it's a tube top and tie the sleeves around the waist (in a knot or a bow) as a belt." Viola!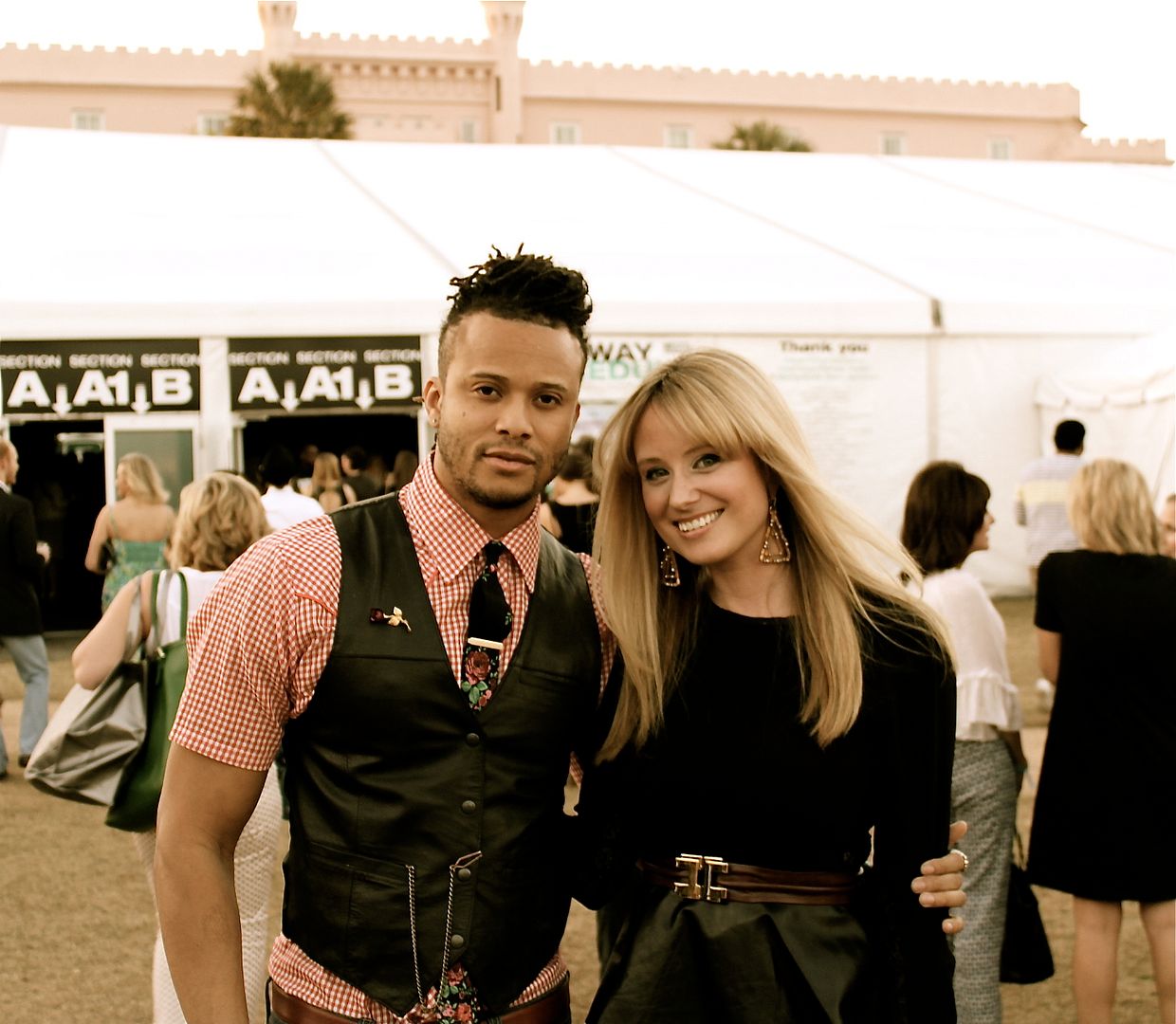 Fashion Designer Chelsie Ravenell of Kenneth Beatrice with Jess James


Love this shot of Charleston Style Editor Ayoka Lucas
(second from left)

L:Featured designer Hannah Goff with accessories by Jewelry Designer (formerly of Wilmington) Sarah Tector
R: Look from Emerging Designer (People's Choice Winner) Callie Nichol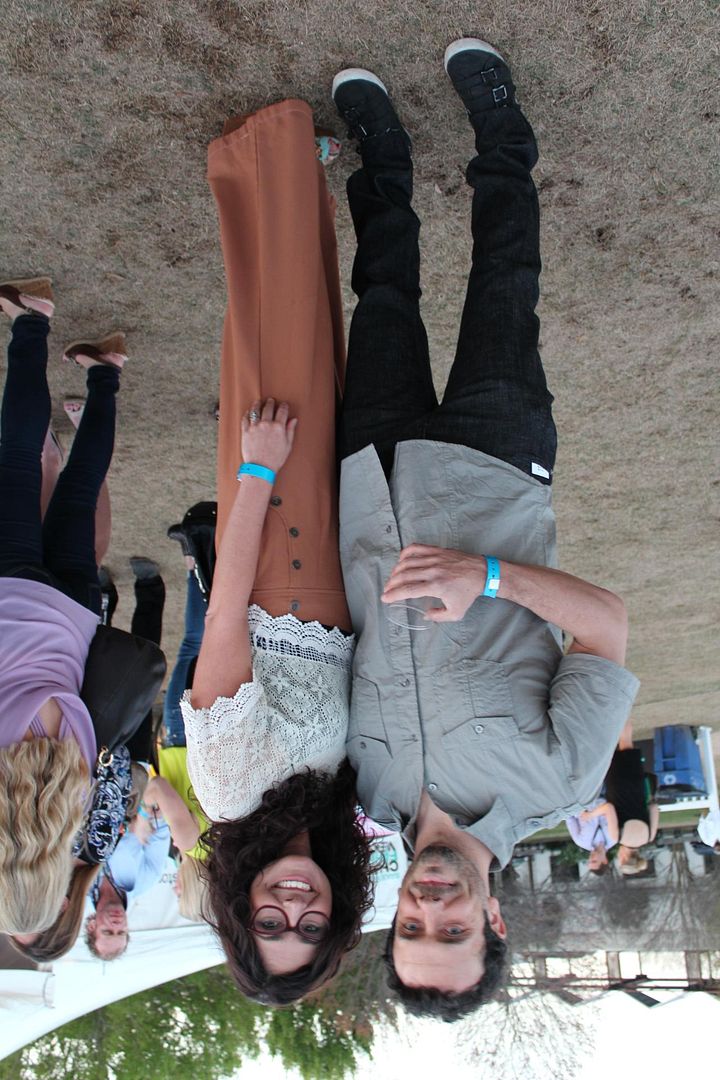 L: Formerly of Wilmington: Ben & Jen
R: Haskell Harris and friend in awesome jeans & bodysuit
Liz Macpherson and Ami Murphy of Mac & Murphy
shopping at Hampden Clothing's "Well Coiffed Closet" event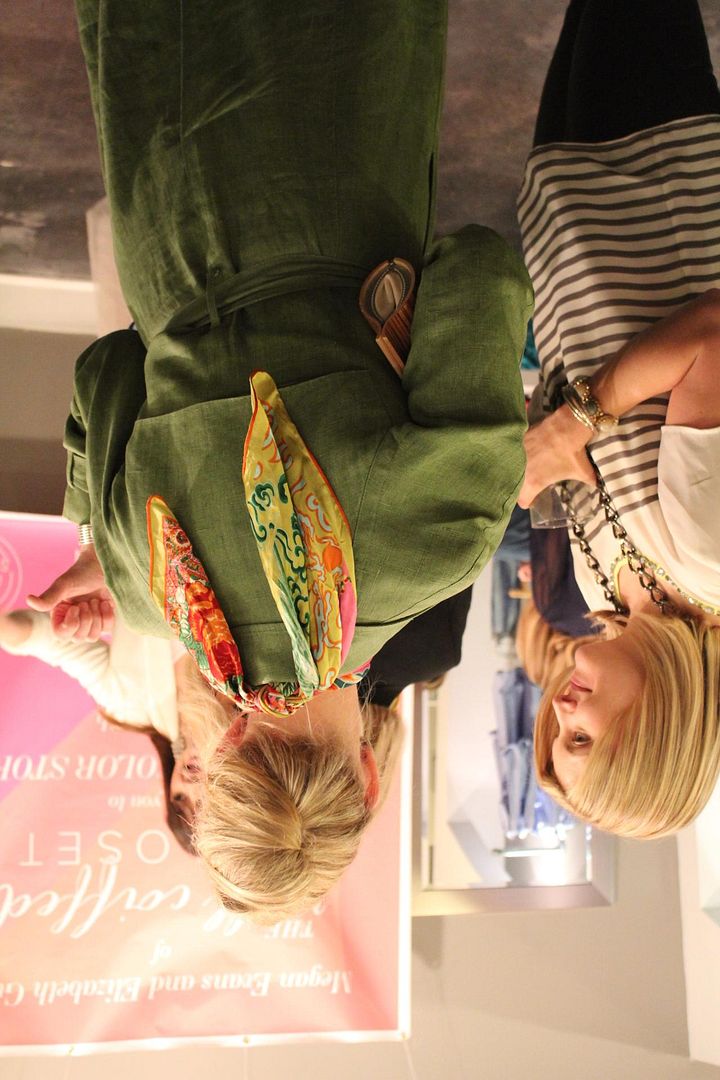 R: Hampden Clothing owner Stacy Smallwood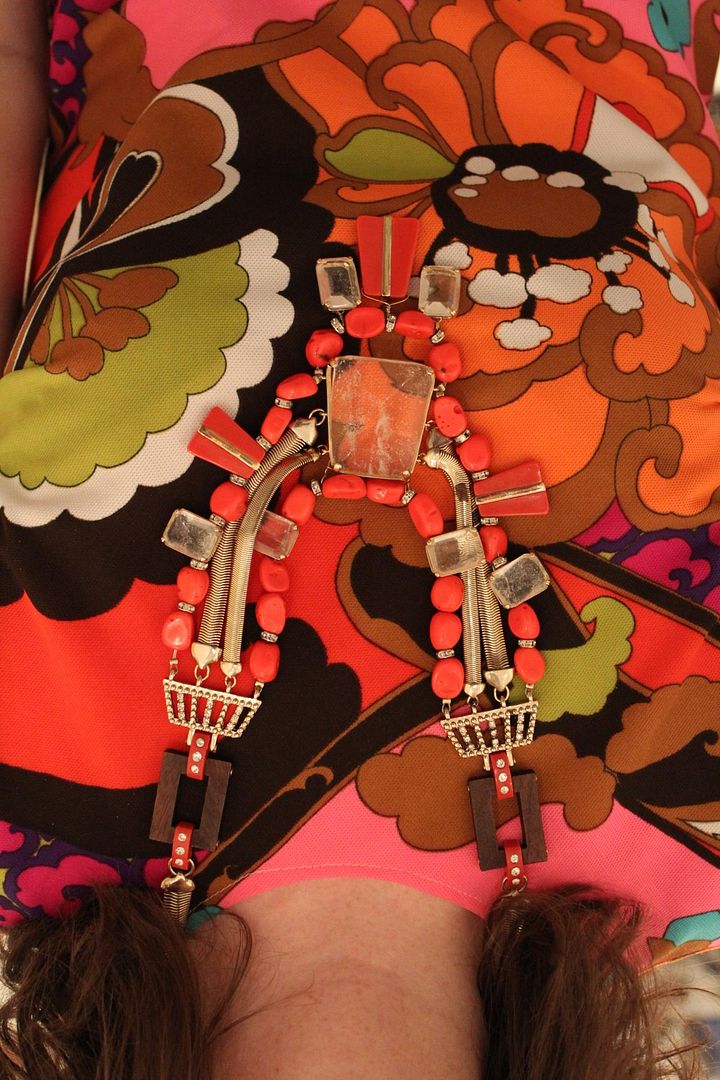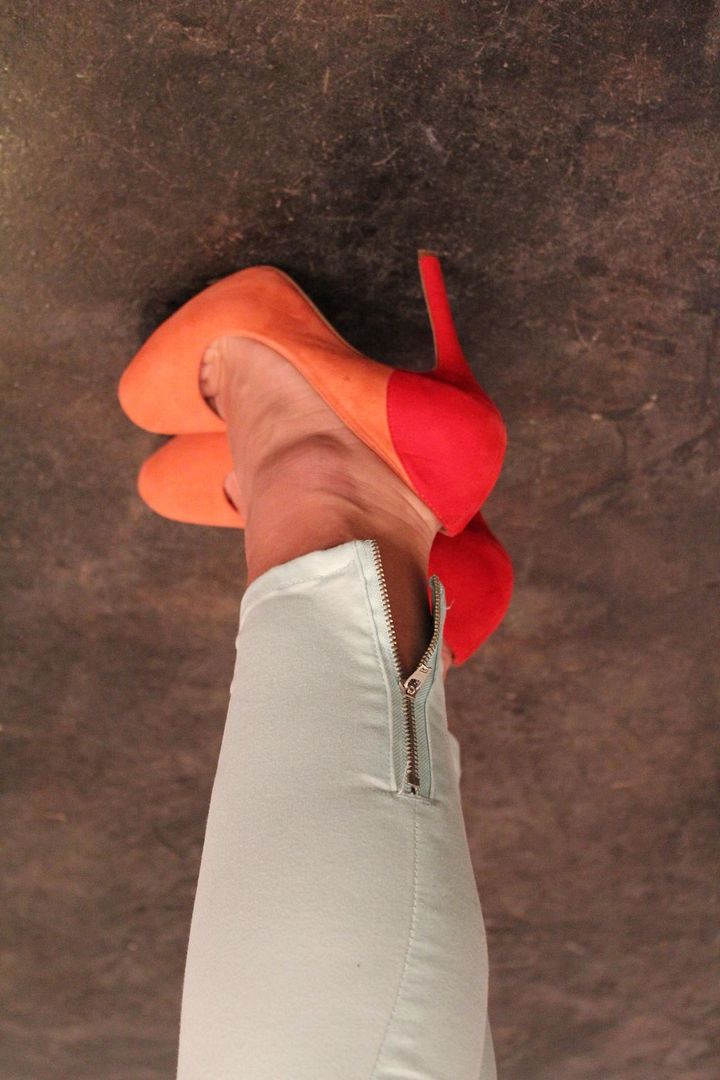 Accessory spotting at the Hampden Clothing party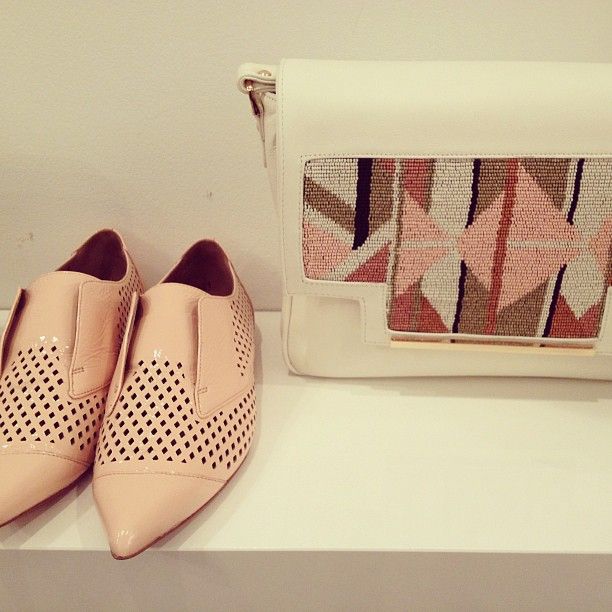 Love, Love, Love!
To see more photos from Charleston Fashion Week,
Please Click HERE
To view all Kelly Starbuck's photos from the Spring Fashion Preview
and download your own copy

Click HERE.

At Costco NOW:
Local favorite k38 gift cards – 2 $50 gift cards for only $80!

Exciting news! My friend Deirdre Zahl's gold elephant necklace for
Candy Shop Vintage (premiered at the Spring Fashion Preview)
was featured in Sea of Shoes' profile on The Coveteur this week.
Check it out!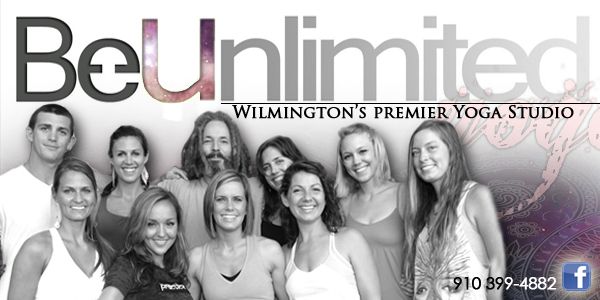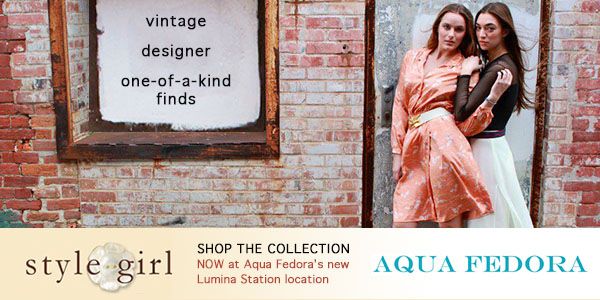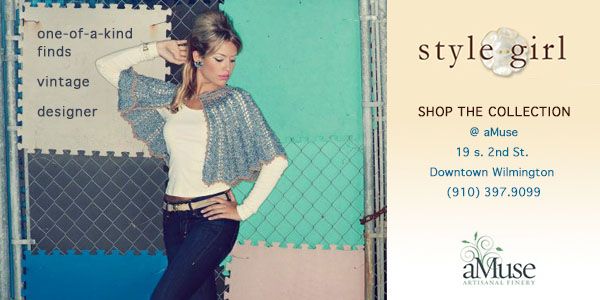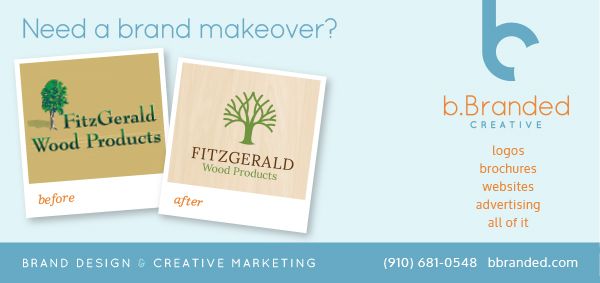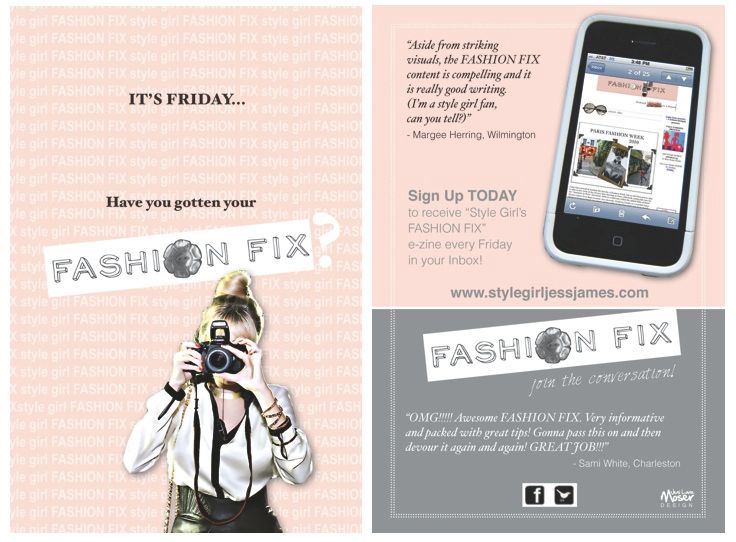 About FASHION FIX

Everyone needs a fashionable friend who knows the best places to shop. Looking for the insider scoop on the most sought-after deals?

Once a week (FASHION FRIDAYS), get your fashion fix with Style Girl's style tips, style on the street + more!
Please forward on to your oh-so-fashionable friends.



Copyright © 2011 Style Girl Jess James, All rights reserved.