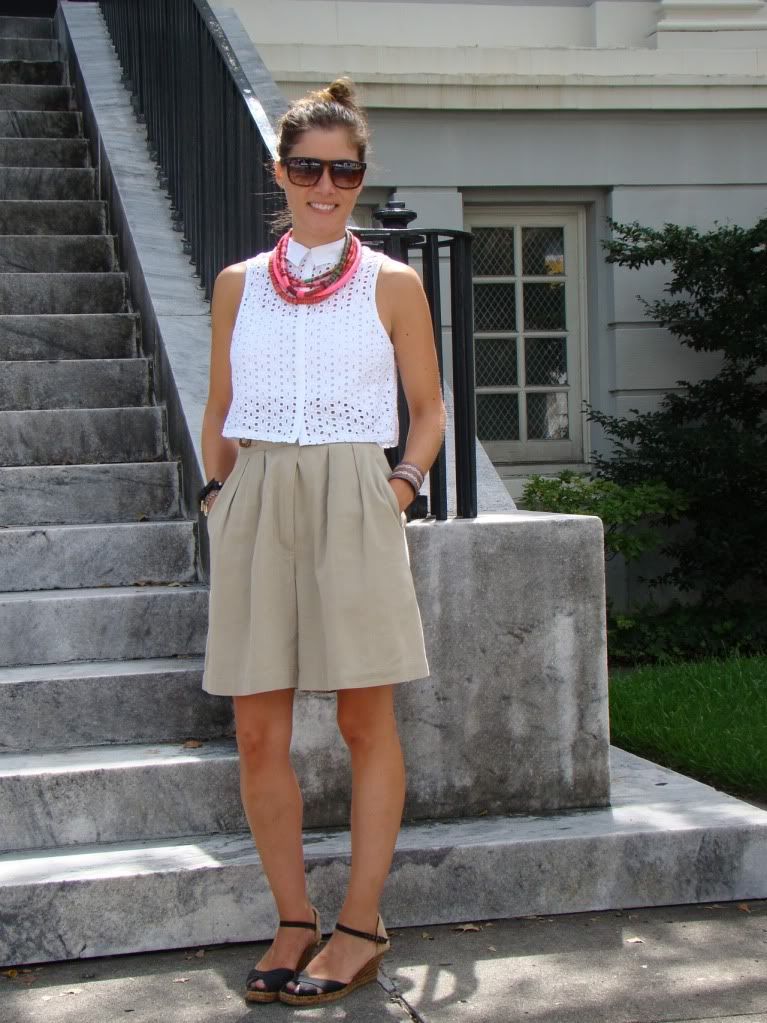 Lindsay Fleege, Charleston stylista & Cynthia Rowley Retail & Events Manager featured on Style Syllabus wearing vintage high-waisted shorts from my Style Girl Collection along with her signature collared blouse and Proud Mary necklaces

It seems these days that every fashion blog is essentially a show-and-tell with said blogger photographed in their "Best Costume for the Day," a description coined by beloved stylemaven Little Edie Beale.

Earlier this summer, I was asked to share five outfits for a new Charleston-based blog, Style Syllabus. To see the 5 shades of Style Girl, click here. 😉

I was excited to come across a profile of my friend Lindsay (pictured above) also featured on their site wearing both a pair of high-waisted shorts and necklace from the Style Girl Collection. Yeahhhhh, girl.

I typically only share my outfit of the day (#ootd) on Instagram but since I am slightly overwhelmed this week with three photo shoots (Focus on the Coast fall fashion, Beanie + Cecil and our Fashion Fix Gatsby shoot) to complete by Monday afternoon, I thought I'd keep it simple by sharing with you a few Insta-outfits that hopefully provide an inspi-insta fashion fix for your weekend attire! HAPPY LABOR DAY 🙂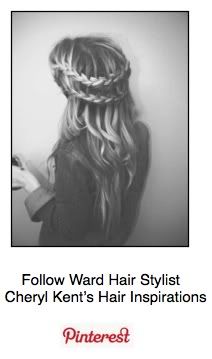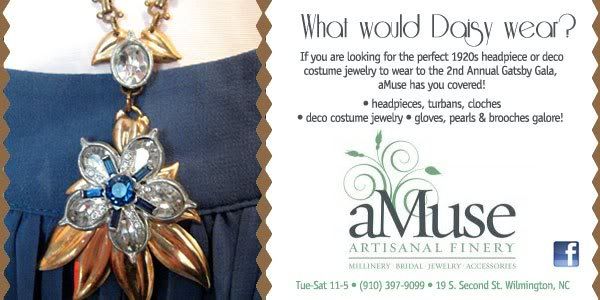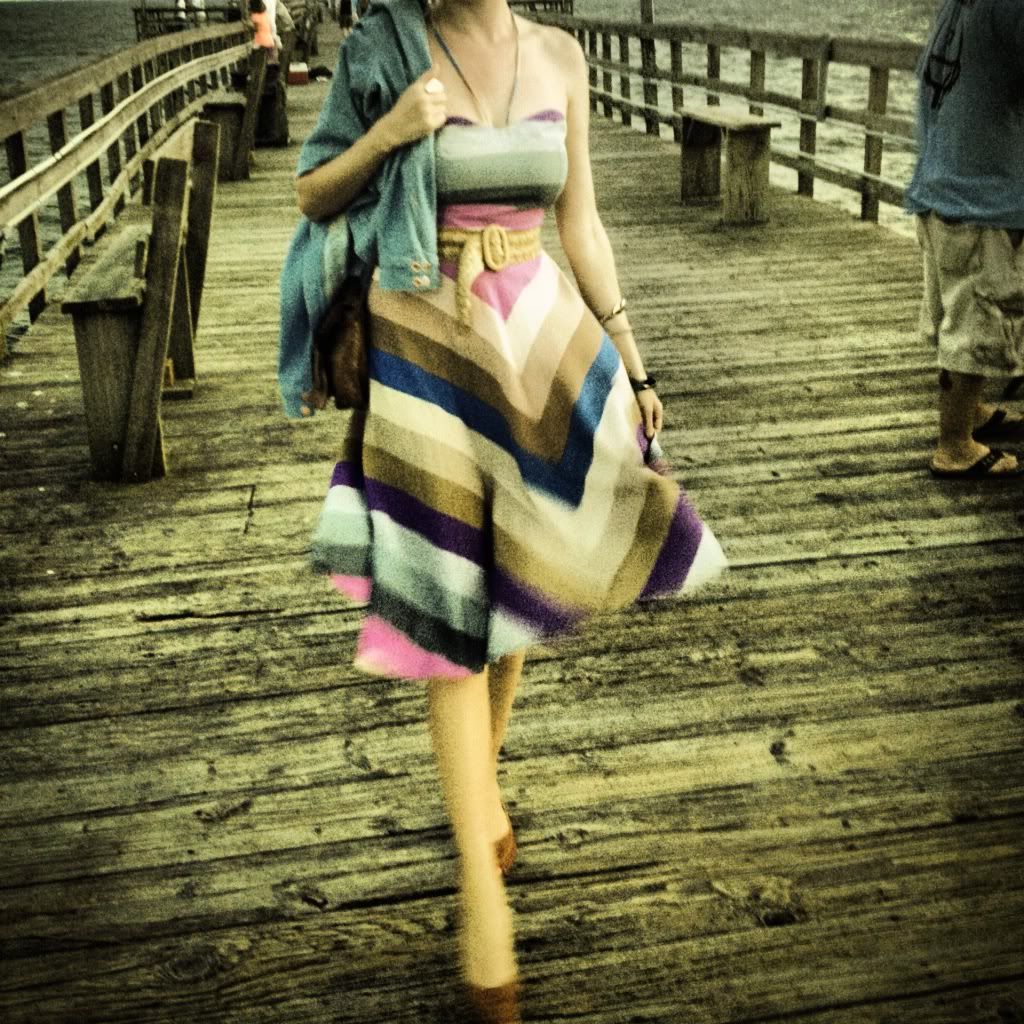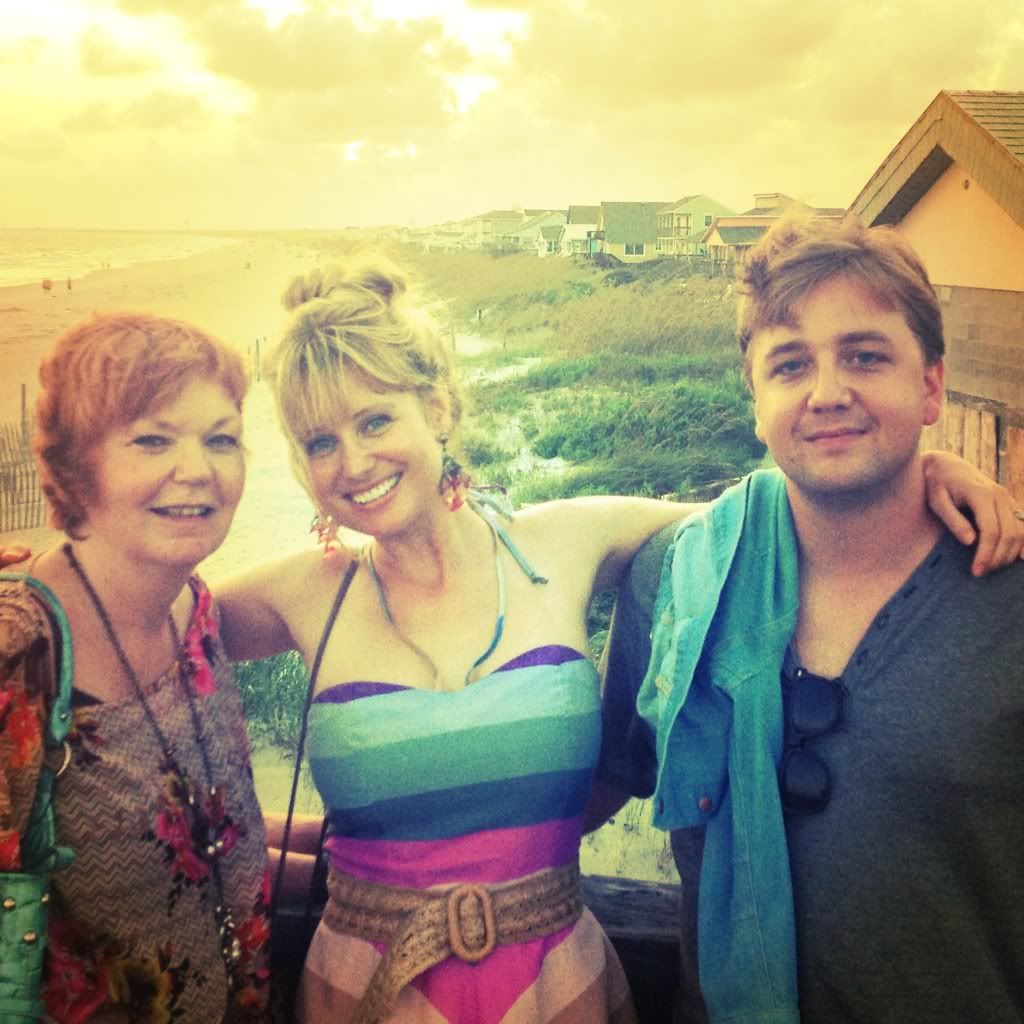 Vintage rainbow dress on a night out with Jan, Michael and Joel
at Oak Island's The Flying Fish pier.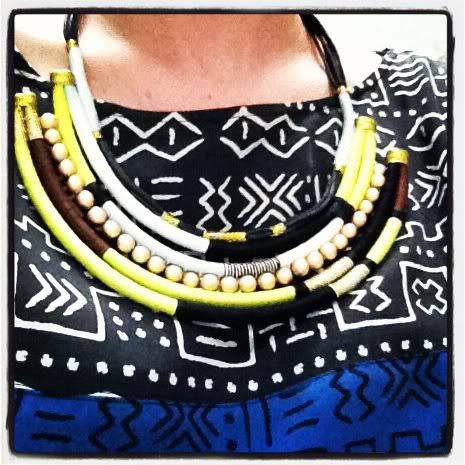 Vintage crochet crop top and tribal statement necklace from A Second Time Around
with my Eugenia Kim feather hat from Shopbop, vintage envelope clutch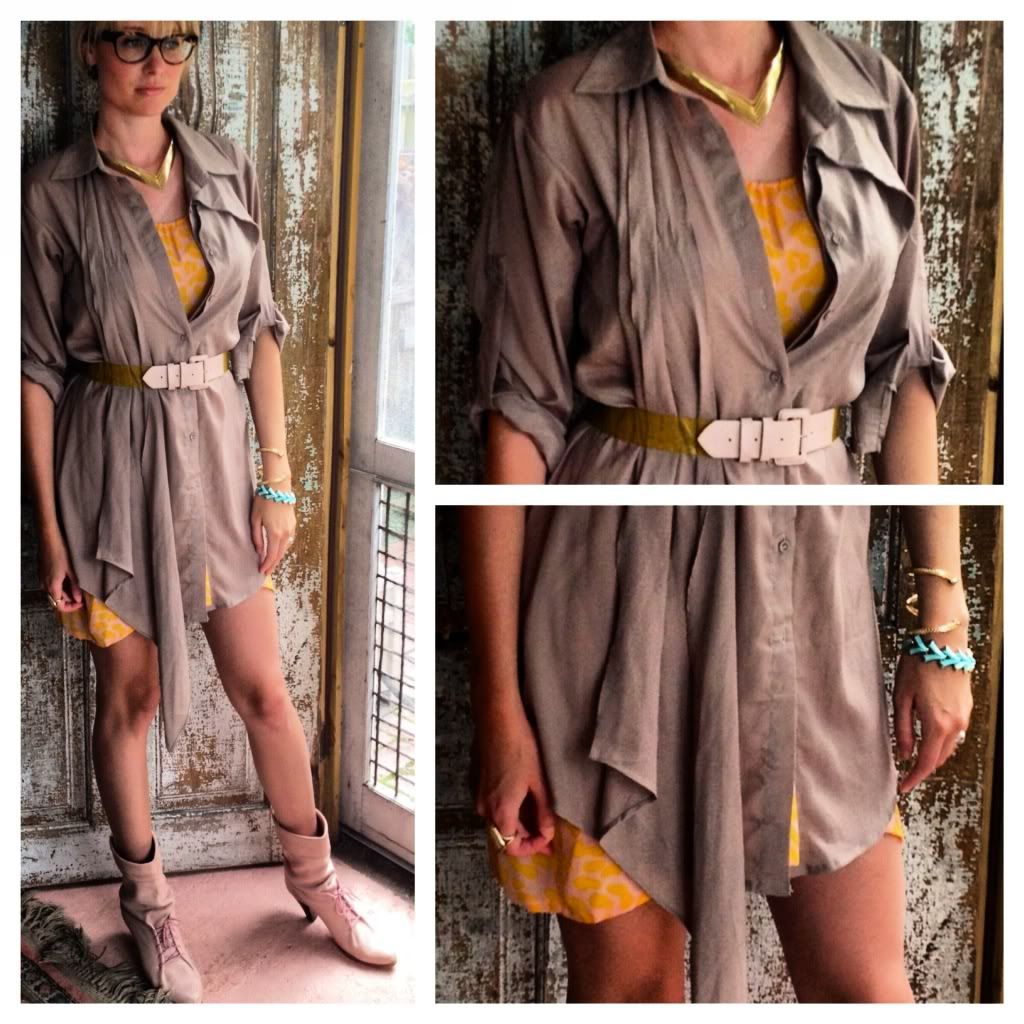 lace-up 
vintage boots from a flea market in The Village
1920's inspired look for manna's Speakeasy night! 
(next one is Tuesday, September 11th)
Rodarte for Target dress with vintage turban & pearls
Zara Lucite heels with Cynthia Rowley sequin socks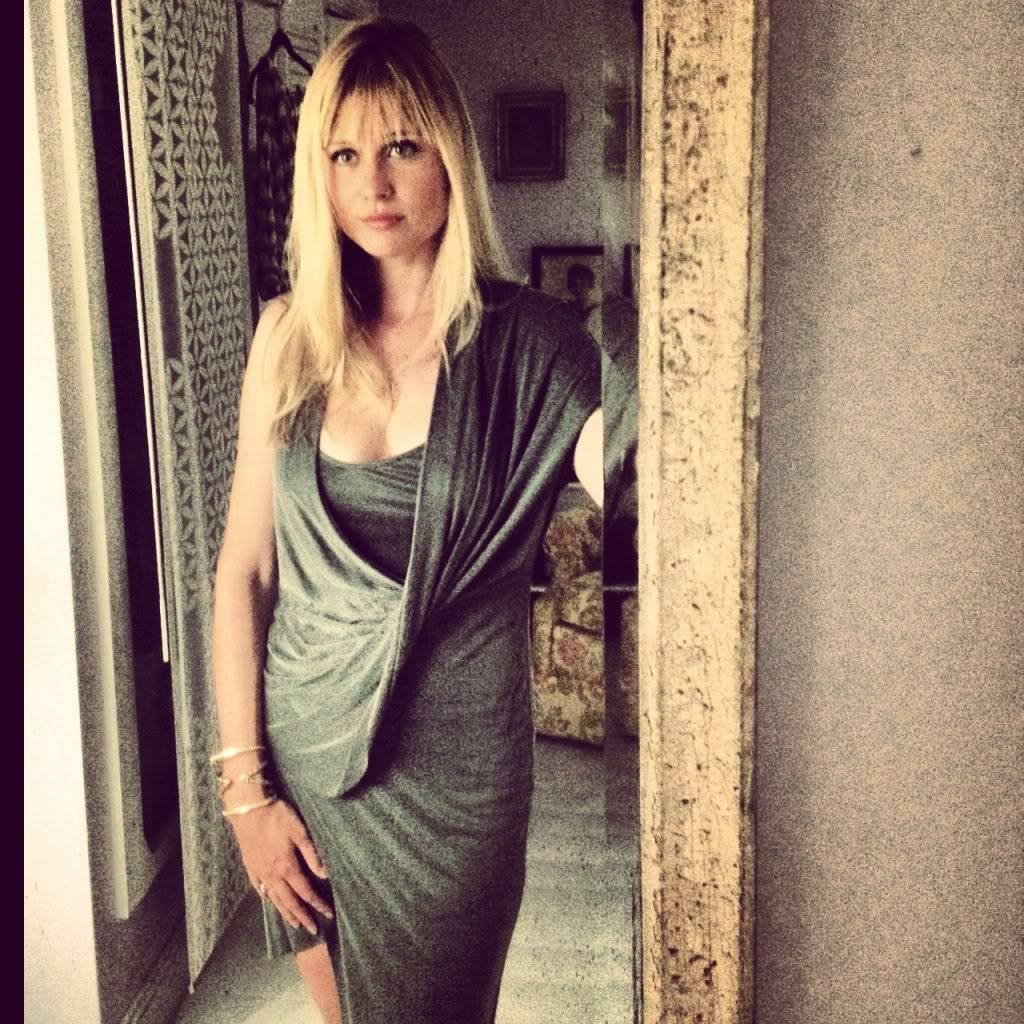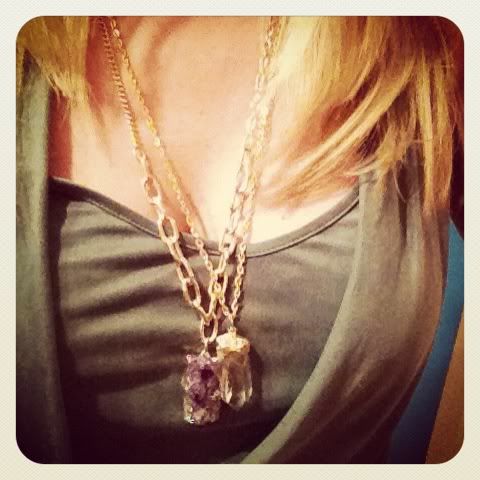 You may recognize this Helmut Lang dress from the Beanie + Cecil
photo shoot with Eric von Bargen. I think it may be my favorite dress EVER.
There are only two left at B+C. Don't let this special dress get away!
Worn with two crystal necklaces from Jewelry Designer Addie Wuensch
Click on each image above to purchase your tickets
for Focus on the Coast Magazine's upcoming events!


TICKETS FOR SALE NOW!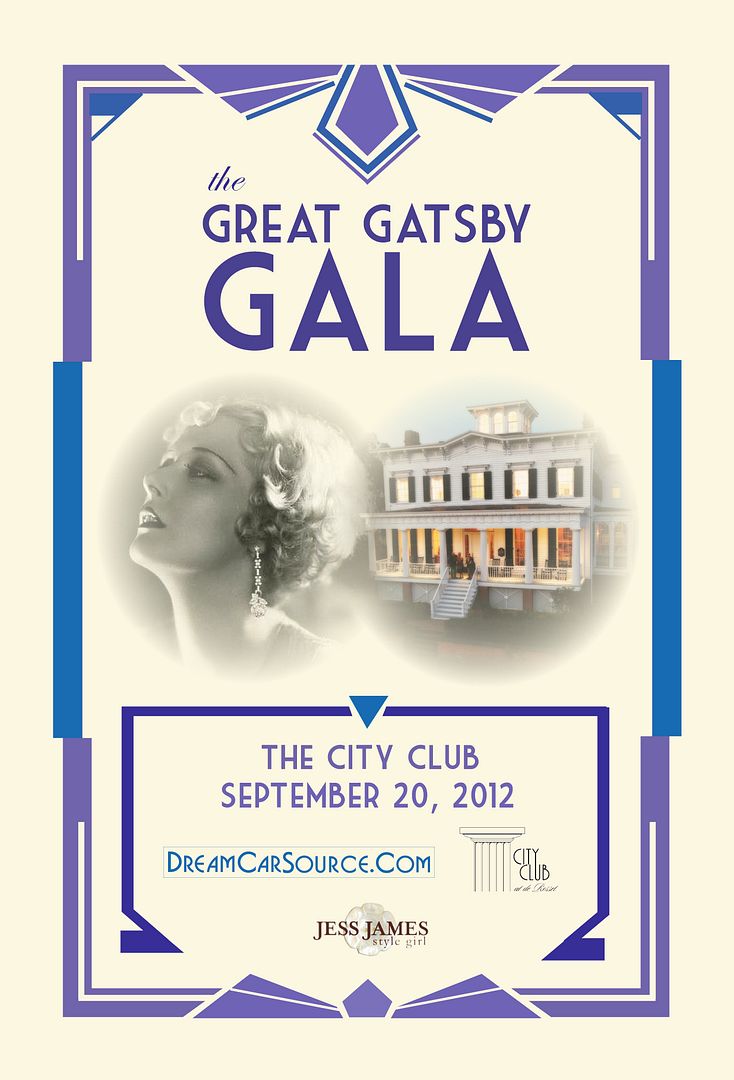 2nd Annual GREAT GATSBY GALA
@The City Club
Thursday, September 20th
7-10pm
WHAT:
Jess James along with Ben Swaim's
DreamCarSource.com
and
The City Club
present Wilmington's second annual Great Gatsby Gala inspired by the Great American Novel, forthcoming remake of the film (directed by Baz Luhrmann, starring Leonardo DiCaprio and Carey Mulligan) and the joie de vivre of the Jazz Age glamourized by Scott and Zelda Fitzgerald. This style-conscious event includes:
* Themed 1920's rooms (Boardwalk Empire, Downton Abbey, anyone?) and Photo Booth with
Bella Rose Photography.
*  Models in 1920's-inspired finery from
aMuse
,
A Second Time Around
,
Precious Gems & Jewelry
,
Lilies & Lace
and
Cape Fear Formalwear.
Hair + Makeup by
The Rockin Roller Salon
* Delicious food, Prohibition era cocktails, live 1920's music in the garden and Jimmy Nations' Victrola inside.
* Jazz Age inspired shopping with
A Second Time Around
,
Lilies & Lace
+
Precious Gems & Jewelry
!  Exclusive giveaways, "best dressed" contest and Roaring Twenties reverie.
As the City Club's only event open to the public, The City Club will be offering an exclusive discount
(80% discount!)
for membership sign-up the night of the event only, as well as the "code word" into the Gatsby speakeasy featuring a highly-anticipated
burlesque show.

WHEN:
Thursday, September 20th from 7pm-10pm.


WHERE:
The City Club at de Rosset / 23 South 2nd Street in Downtown Wilmington
WANNA GO?
Tickets are $40 and include heavy hors d'eoeuvres and two complimentary drinks. Tickets are on sale NOW at
www.stylegirljessjames.com
. $50 at the door.
The first 50 guests to purchase tickets online are registered to win
a free City Club Membership Sign-Up ($1,500 value!)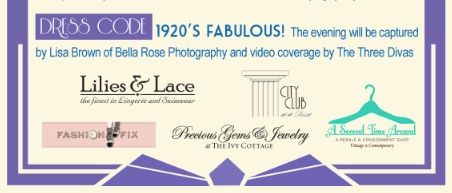 To watch the Video from last year's GREAT GATSBY GALA
produced by The Three Divas, Click HERE.
IN IT TO WIN IT!
If you purchase your ticket to the GREAT GATSBY GALA before Monday at 5pm,
you are in the running to WIN a KC Malhan sequin deco clutch from Lula Balou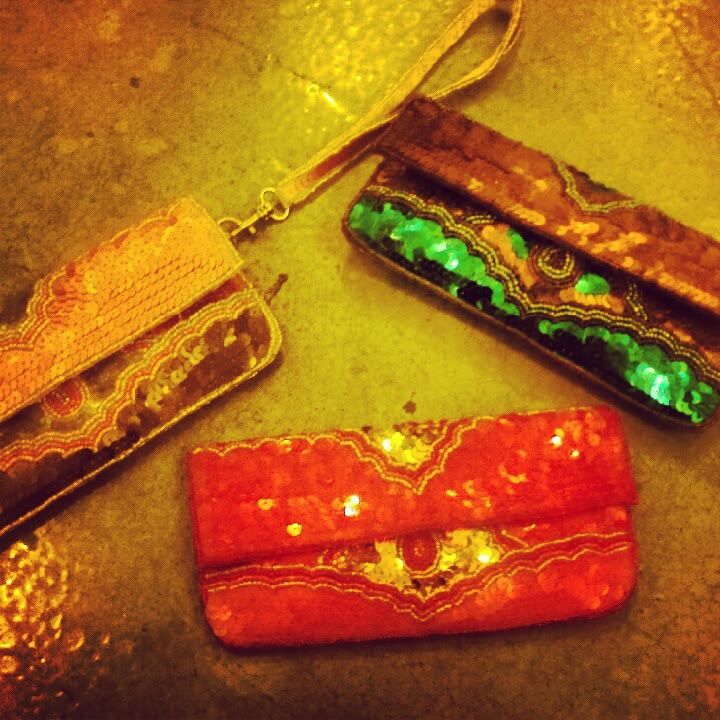 * And if you're NOT the lucky winner but you're thinking it's the perfect accent to your Gatsby attire, you can get $5 off (they retail for $30) just for mentioning Style Girl FASHION FIX! *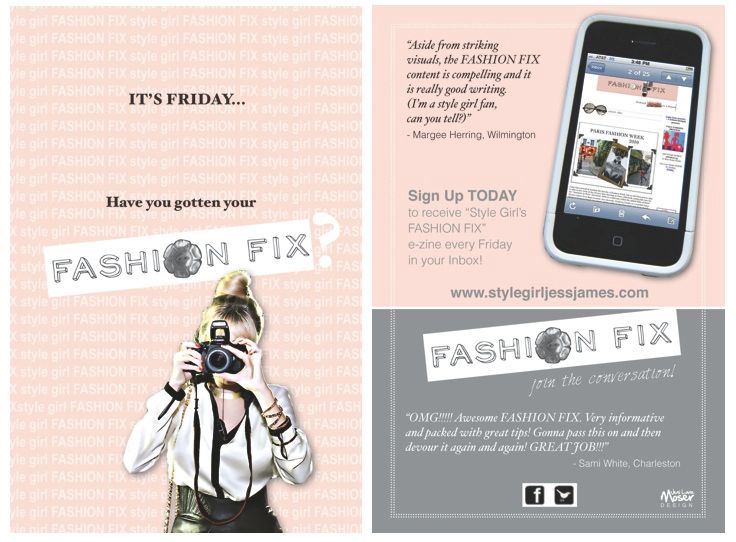 About FASHION FIX





Everyone needs a fashionable friend who knows the best places to shop. Looking for the insider scoop on the most sought-after deals?



Once a week (FASHION FRIDAYS), get your fashion fix with Style Girl's style tips, style on the street + more!

Please forward on to your oh-so-fashionable friends.  
Copyright © 2011 Style Girl Jess James, All rights reserved.