Style Girl Jess James | Fashion Fix


Pour la Victoire handbags featured in Gilt Groupe's sale.
I've never been one to subscribe to the whole IT bag obsession. There are the classics – the Louis, Coach and the quilted Chanel. Or for some style girls, it's all about the latest Balenciaga or Alexander Wang. Handbags, along with coats and shoes, are typically seen as investment items since you get the most cost-per-wear out of them. And if you find "the one," it may just become one of your signature staples. Hell, there's even a website ( Bag, Borrow 0r Steal) dedicated to renting your handbag of choice.
I have my fair share of vintage bags (including a Coach and Chanel – that may or may not be real – from Bargain Box) along with a few favorite crossbody styles from newer designers like the Rebecca Minkoff MAC from Oliver and my silver plated mini from Hayden Harnett.
But once in awhile a bag really

speaks

to you.
Leading up to Christmas day, one of my best friends from home had a buzzed-about  love affair with a Michael Kors bag she spotted at Macy's. She came in the store almost daily to "visit" until she saved up enough to take her home for the holidays.
In the past few months, I had the feeling I was being "chatted up" by a newer handbag line called Pour La Victoire. Originally known for their handcrafted premium leather shoe line, they launched their handbag line in 2010. I've spotted several styles (colorblock totes and fur-trimmed leather bags) on Liz Cherkasova of Late Afternoon, whose effortless style is always inspired.

Even though I told Joel I would heed his advice to hold onto my Gilt Groupe gift card (a Christmas gift from my parents that was much appreciated) till the darkest days of my spending freeze, those words were a distant memory as I saw the Pour la Victoire flash sale alert pop up in my daily email from Gilt Groupe.

My heart began to pulse as I scanned the page taking note of the "Reserved" items that had already been snatched up only a few minutes after the start of the sale at noon. Luckily, the Bordeaux Clutch that originally sent my heart racing was still available, and will make her triumphant appearance soon.

Since I just saw that Pour la Victoire is offering the same amazing discounted prices as Gilt Groupe on their own website's sale, thought I'd share the love. Hope you find a smooth talker.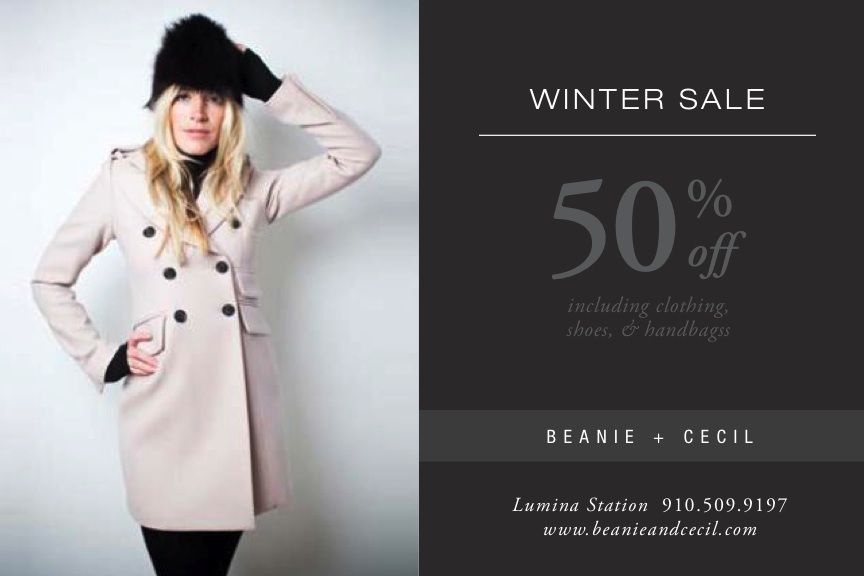 Mark your Calendar, my sweets! Jason Wu's collection for Target
is hitting stores February 5th with prices ranging from $20 to $60.
Click HERE for a sneak peek at his Look Book courtesy of The Cut.
These two sherbet hued pieces are my favorites. What's yours?



January 29
Brooklyn Arts Center
Winter Wedding Show


WILMINGTON





WHAT:


Don't miss BAC's 2nd interactive wedding show hosted by Zach Hanner and Jess James. The first 75 brides to purchase a ticket will receive a swag bag filled with local goodies, and everyone will have a chance to
win great giveaways, sip lovely liquid refreshments from the BAC cash bar, hear live music, see wedding photo shoots, taste fabulous food, and find all the latest wedding fashions, trends and styles presented as actual weddings throughout the venue.

WHEN:

 Sunday Jan 29th from 1-4pm

WHERE: 516 North 4th Street, Downtown Wilmington

WANNA GO?
Tickets are $10 advance online. Get yours by clicking HERE.
About FASHION FIX
Everyone needs a fashionable friend who knows the best places to shop. Looking for the insider scoop on the most sought-after deals?
Once a week (FASHION FRIDAYS), get your fashion fix with Style Girl's style tips, style on the street + more!
Please forward on to your oh-so-fashionable friends.


Copyright © 2011 Style
Girl Jess James, All rights reserved.