Style Girl Jess James | Fashion Fix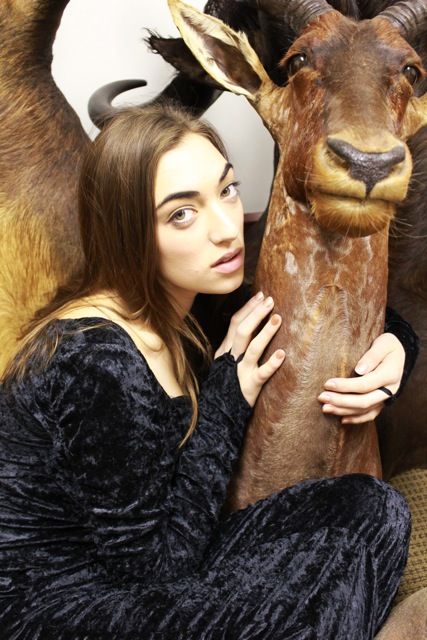 Since the Style Girl Vintage Collection now has a home both downtown at aMuse Artisanal Finery (19 South 2nd Street) and at Tickled Pink at Lumina Station, my intern (sometimes referred to as Brad to my Rachel) Michael Deininger-Bell texted me over the holidays, "Pleasssse can we take some pictures?"
So, the Style Girl / FASHION FIX team (Michael, a talented emerging photographer and Juliana, my trusted do-it-all girl Friday) invaded Tayloe Gray's new office space downtown, which was once akin to a Madame Tussaud's take on the African safari now in transition from former owner and Architect Tom Ballard, whose passions include skydiving and big game hunting.
Armed with props from Gay Adair's in the 9th House (now at Projekte) and tchotchke from Michael's bedroom, we began our day surrounded by hyenas, antelope and friends while we waited for our gorgeous models, Madeline and Gretchen, to arrive from Groove Jet Salon.
Madeline Cimone, who started her modeling career at my "She Wore Blue Velvet" Fashion Show (thanks to Matt Dols), will be representing Wilmington (along with local model Peter Clarkson) at Charleston Fashion Week in March while Gretchen Stevens has graced the pages of Focus on the Coast and walked the runway at the Fall Fashion Preview as well as the Blue Velvet Fashion Show.
All featured items from The Style Girl Collection are available for sale at Tickled Pink or aMuse.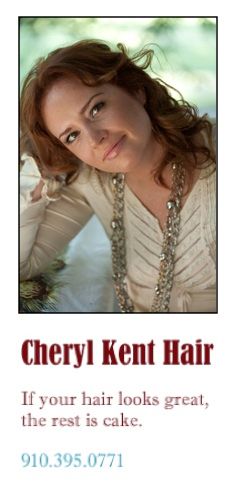 L:
Crushed velvet ruched maxi dress w/ sweetheart neckline, size M $50
R:
Vintage 1970's leather jacket with pintucking detail and attached belt, fits like size 6 $100
Vintage leopard print midi skirt, size S/M $45
Vintage The Limited cream wide belt with gold closure, Size M $25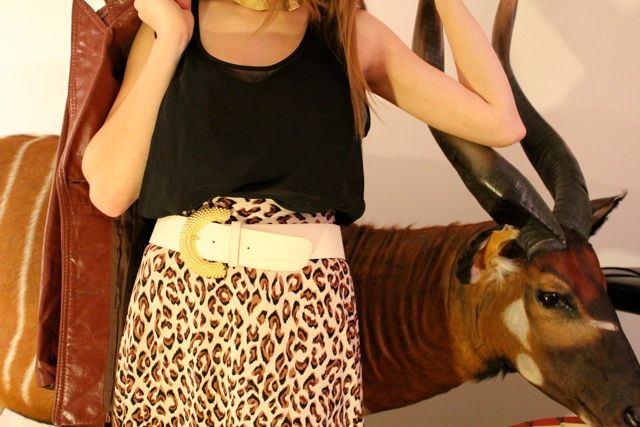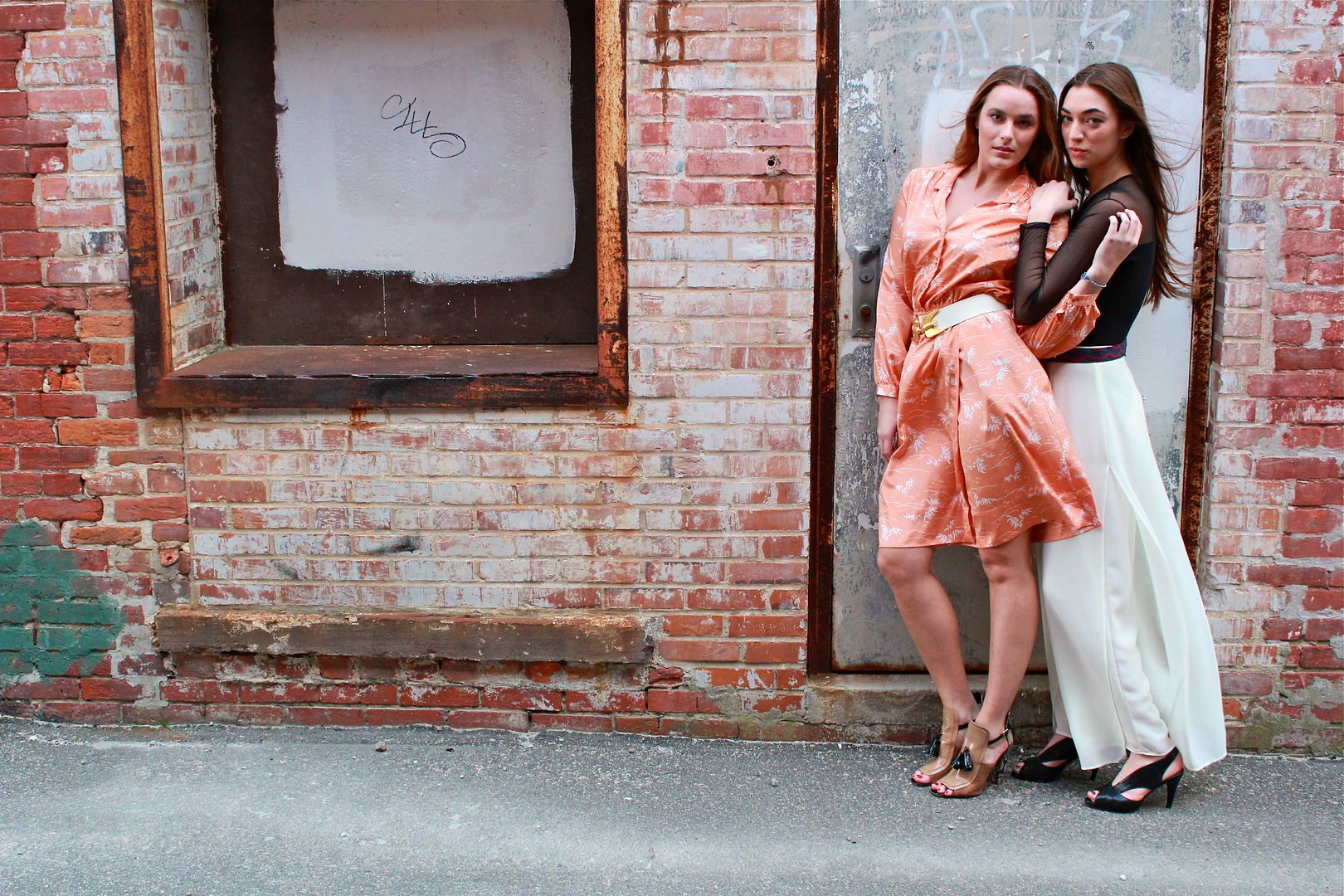 Vintage Designer Lanvin 1970's printed silk shirtdress with faux-wrap skirt and palm print, size M/L $175
Vintage sheer and lace shimmer black bodysuit, size S/M $45
Vintage white illusion skirt
Vintage Rinzi black suede top with multi layer detail, zips in back. Size S/M $85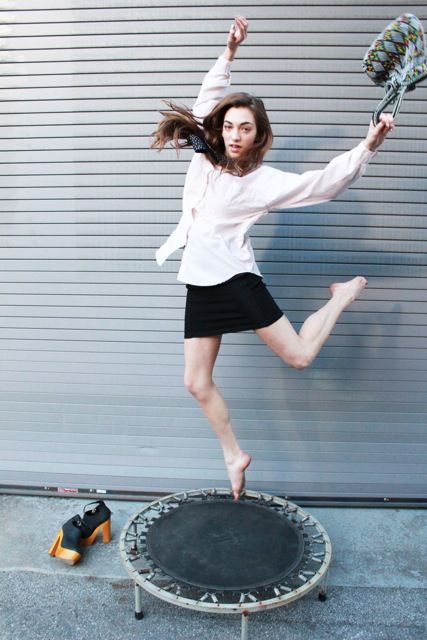 L:

Designer Ann May high-waisted red and black houndstooth dress shorts, fits 2/4 $30
Vintage white button down tuxedo blouse with black accent by Lloyd Williams, Size M/L $30
Vintage red wool hat with attached scarf $40
R:

Vintage 1980's white shirt with red polka dots (longer tail in the back)
with 
vintage multi-colored beaded bag $20
Vintage rose print mini dress, Size XS/S $35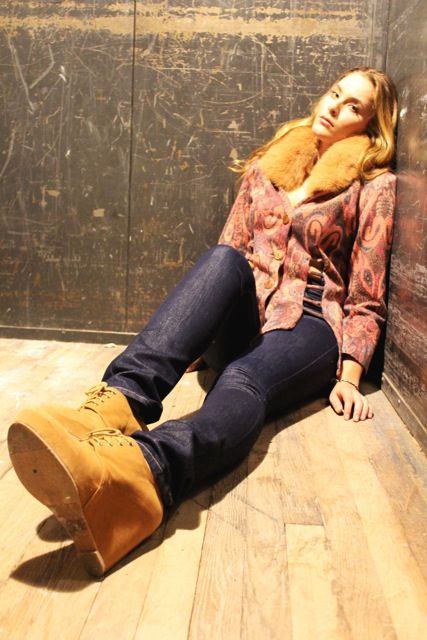 L: Vintage long button-up brocade sleeveless duster, size M
R: Vintage designer one-of-a-kind cut-out detail paisley blazer, size M $65
Express fur collar with pink satin ribbon $45 (PERFECT Valentine's Day gift!)
Vintage blue and white long sleeve polka dot dress by Parnes Feinstein, fits 4/6 $55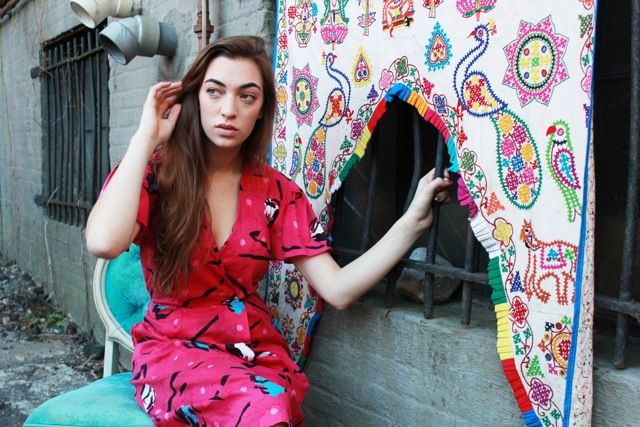 Vintage 1980's designer dress, fits 2/4

Photographer: Michael Deininger-Bell
Wardrobe Styling: Jess James
Fashion Assistant: Juliana Williams
Models: Madeline Cimone and Gretchen Stevens
Hair & Makeup: Groove Jet
If you like our shoot, please let us know.
We'd love to hear from YOU! xo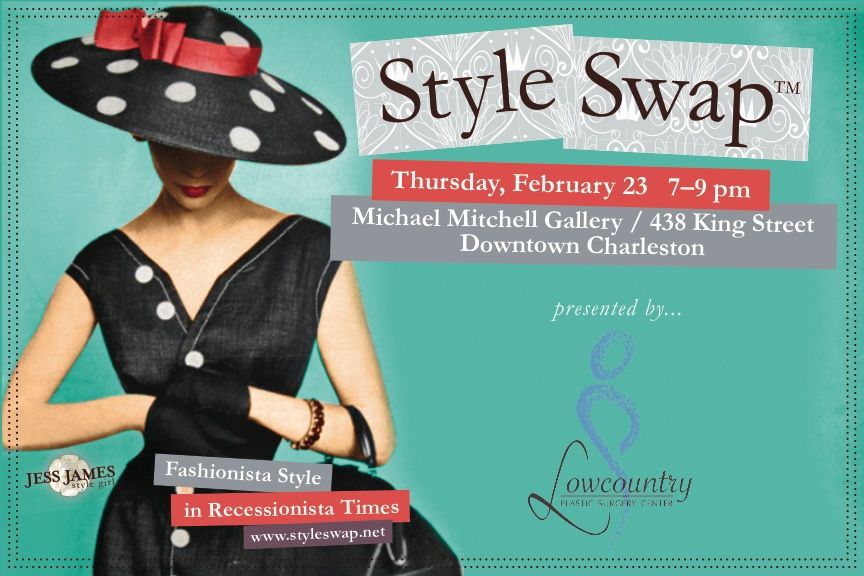 TICKETS: ON SALE NOW!
$15 online: Click HERE to get yours NOW! / $25 cash at the door
The first 25 women to purchase tickets online receive VIP Swapping Status (aka: you get to shop 10 minutes before everyone else) + first 50 will receive exclusive gift bags filled with goodies courtesy of Cos Bar!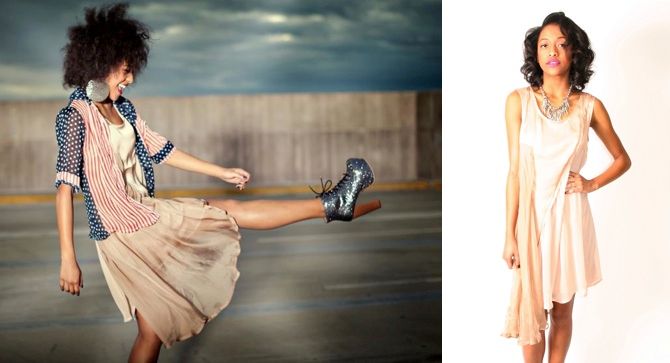 Latte Silk Dress $68 from NEW website
www.shopbones.com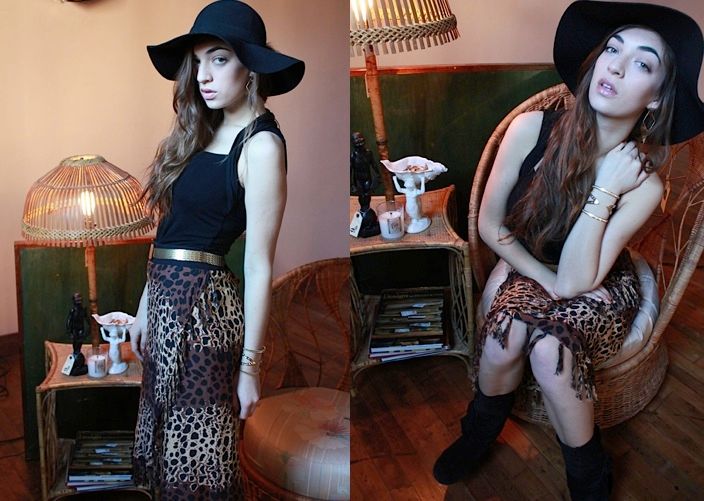 The Boomerang Sarong (no ties necessary!) Size Small , Value: $38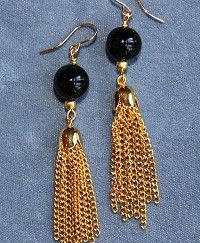 L: Bonham tassel drop earrings from Harper Vintage Modern
So MAD MEN! Value: $42
www.harpervintagemodern.com
R: A custom garment (shirt/top) designed by The Rose Knot.
Design something to reflect your personal style (valued at $100).
To see MORE Style Swap sponsored swap outfits + raffle items to benefit ART FOR CHARITY, Click HERE.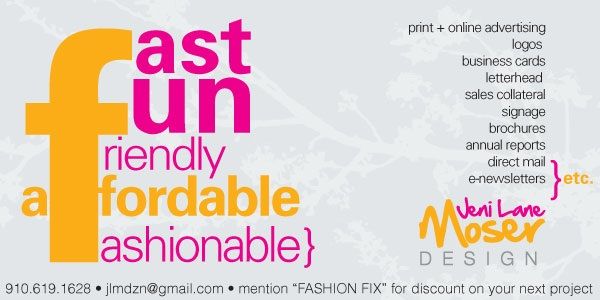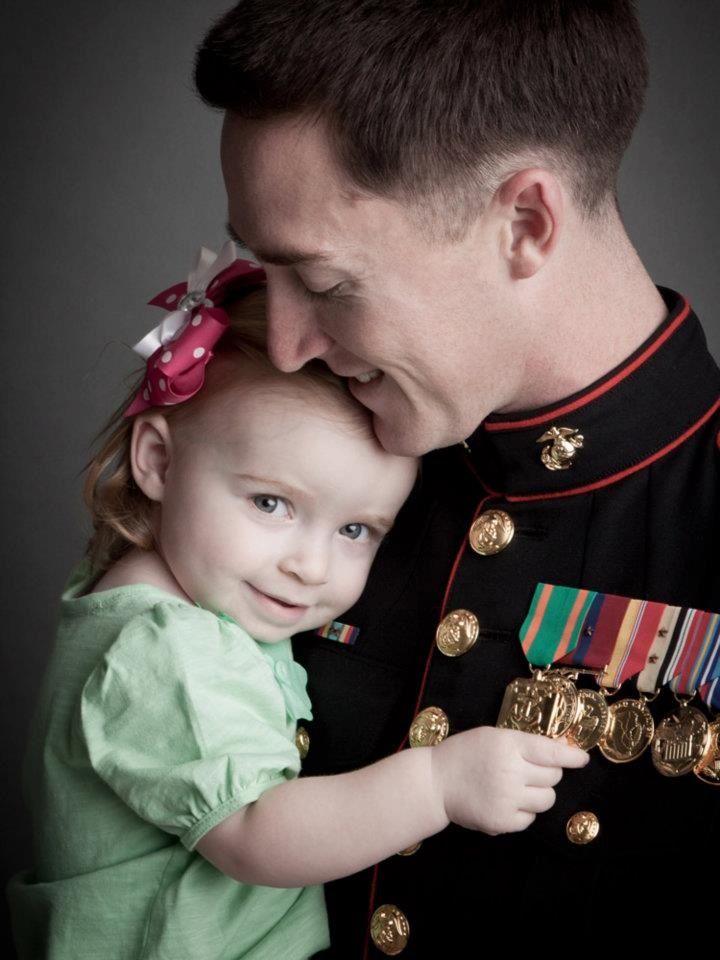 Heartsapart.org, an amazing non-profit developed by Wilmington-based Photographers Brett Martin and Brownie Harris, was just selected by The White House as one of 20 finalists nationwide for the Joining Forces Community Challenge. HeartsApart.org keeps military families connected by providing soon-to-be deployed servicemen and women with pictures of their spouses and children. The pictures, designed to fit in a breast pocket, are absolutely free and virtually indestructible and are taken by some of the finest photographers in the country.
Please vote DAILY for Heartsapart!

With only two months remaining until the kick-off of the 2012 Charleston Fashion Week®; the buzz is in the air, reserved seats are going fast, and the finishing touches are being made on this nationally recognized annual fashion event. Held March 20-24th in the heart of Charleston, South Carolina, Condé Nast Traveler's Top U.S. Destination, the runway schedule includes nightly entertainment, more than 45 runway shows, new daytime shopping, a charity luncheon, and various design competitions. With local and national sponsors proudly on board, the Emerging Designer semifinalists producing their debut collections, and fashion royalty confirmed to attend, all that's left to roll out this spring is the red carpet!
Charleston Fashion Week® 2012 celebrity guests and fashion panel judges include Cynthia Bailey, Karen Lee Grybowski, Vanessa Lachey, Fern Mallis, Molly O'Connell, Cameron Silver, and Anne Slowey.  2012 Featured Designers showing their collections on the runway nightly include Emily Bargeron (featured sponsor at STYLE SWAP Charleston Feb 23rd), Chris Benz, Rachel Gordon, Charlotte Hess, Mychael Knight, Faith Thornburg, and Michael Wiernicki.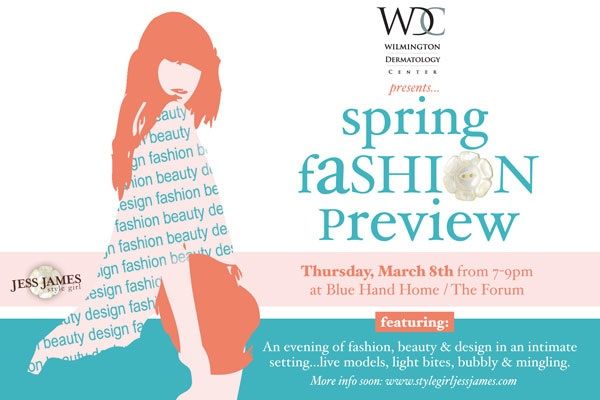 NHRMC Founders Gala
Air Wilmington
1.28.2012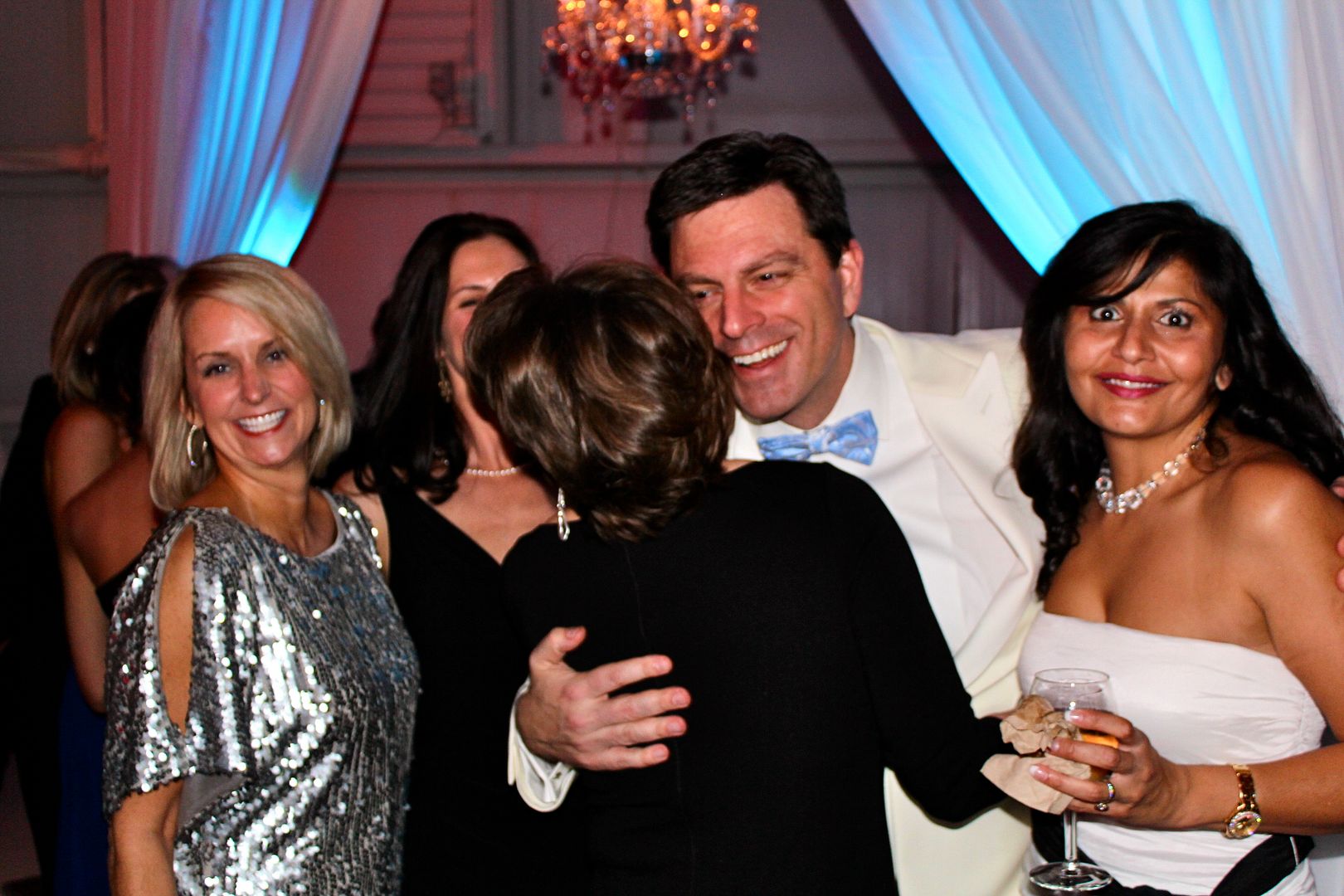 Glamorous couple April and Chad Pearson make the rounds.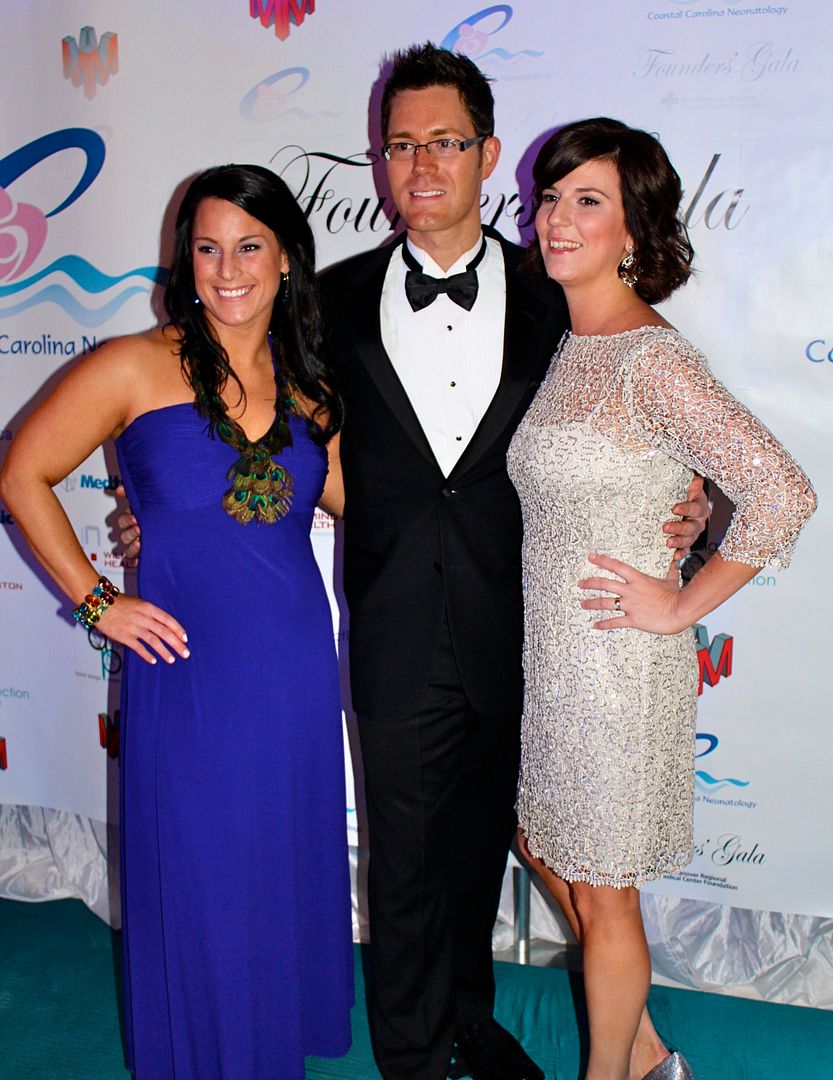 L: The couple of the evening! NHRMC CEO Jack Barto and beautiful wife Mary Barto
R: Congrats to another successful event: Haleigh Beyer, Jeff Bryant and Jamie Kury Thompson.
Simon is all smiles with the ladies (Lynn Hildreth and Amy Zabriskie).
I think they liked him a bit too.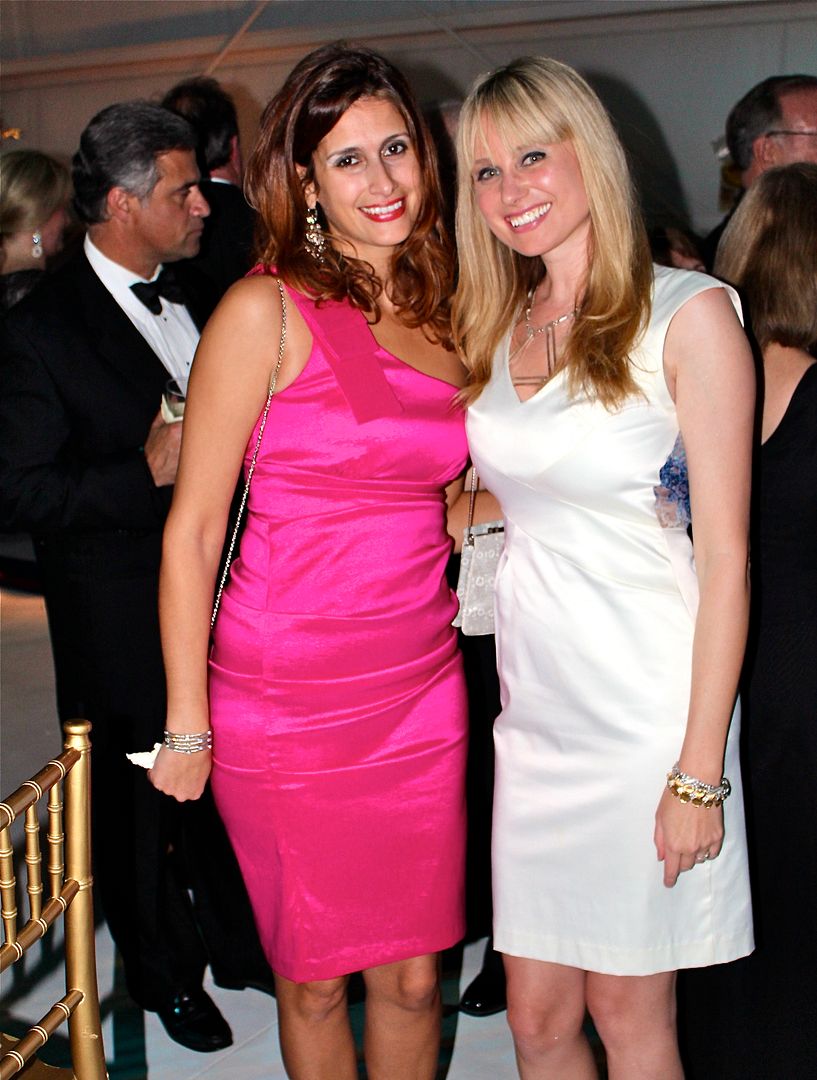 L: With Wilmington's beautiful First Lady Renee Saffo.
R: Kari Papagikos looking gorgeous in green.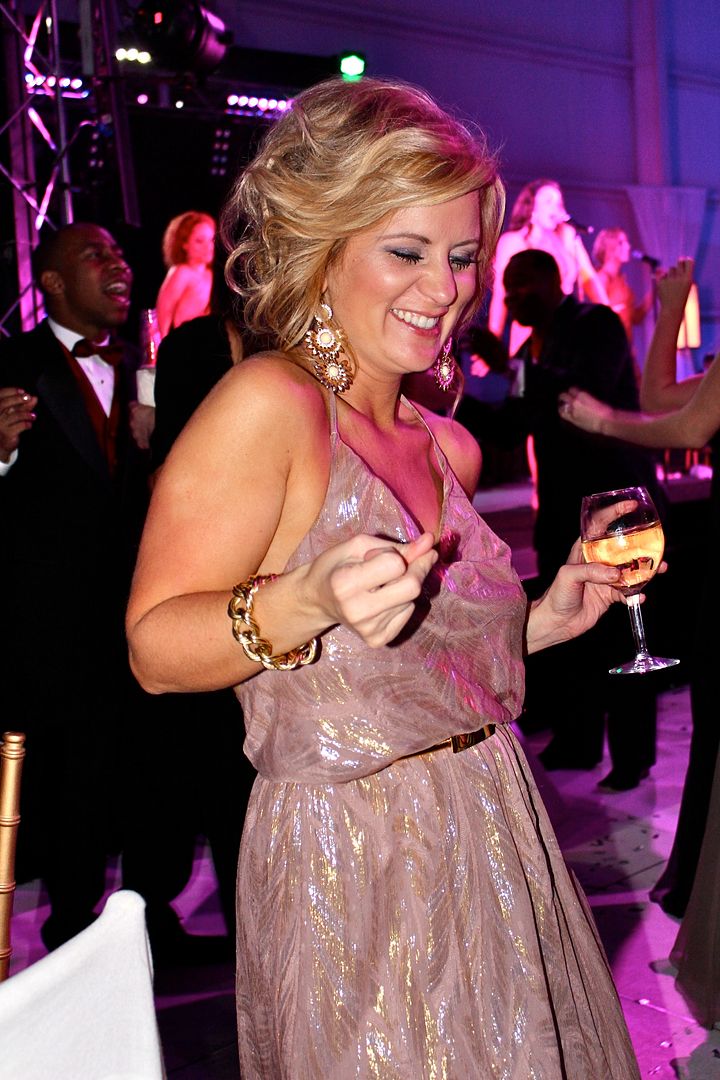 L:Blush owner Elisha Wendt gets down to Party on the Moon wearing a metallic gown
from Oliver. R: Wanda Copley, Deedee Shaw and Christy Brown
To see more photos from the night, please CLICK HERE!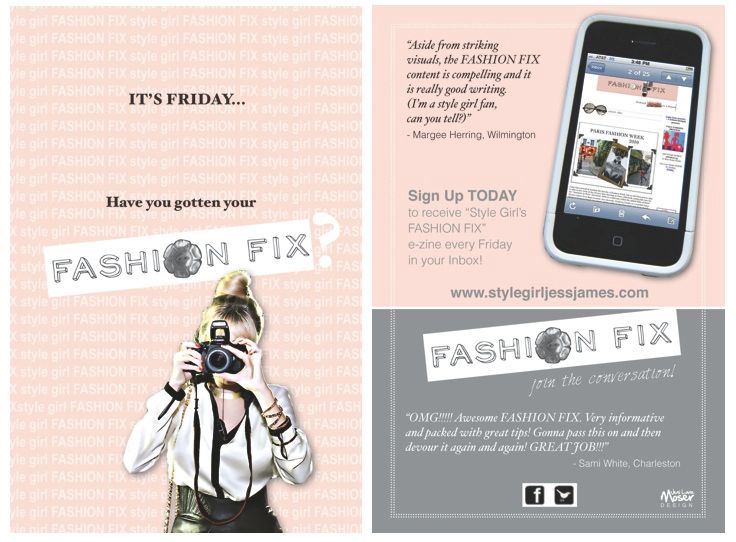 2nd Location —  NOW at Tickled Pink in Lumina Station!


February 11
Bones Launch Party
Satellite Bar and Lounge
WILMINGTON
WHAT: Long-time Hallelu shopgirl, stylista and model Maddie Allen Clothes (men & women), is celebrating the launch of her own online boutique SHOPBONES.COM and you're invited! Everything will be 20% off the night of the event. Live music by local band Rio Bravo.
WHEN: Saturday, Feb 11th from 7-9 pm
WHERE: Satellite Bar and Lounge, 120
Greenfield Street Downtown Wilmington
About FASHION FIX






Everyone needs a fashionable friend who knows the best places to shop. Looking for the insider scoop on the most sought-after deals?

Once a week (FASHION FRIDAYS), get your fashion fix with Style Girl's style tips, style on the street + more!Please forward on to your oh-so-fashionable friends.
Copyright © 2011 Style
Girl Jess James, All rights reserved.