Style Girl Jess James | Fashion Fix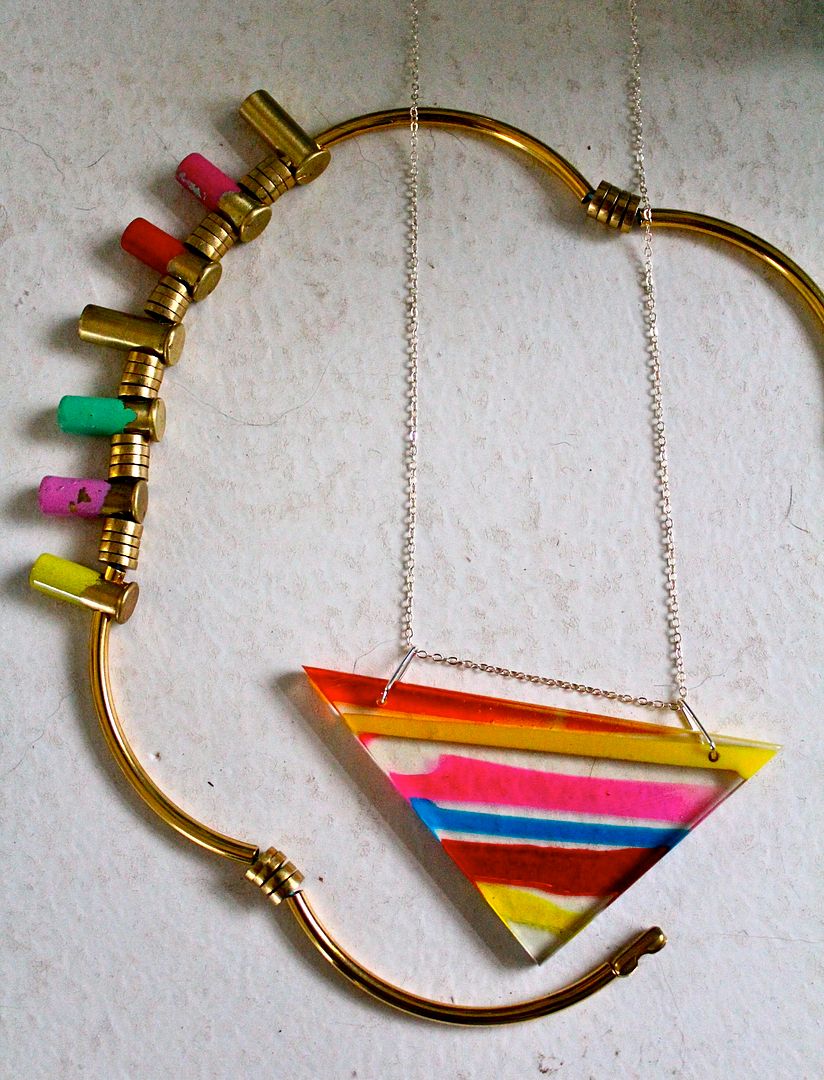 Last Saturday, it was all about shopping local. Heading to Projekte's first annual indie pop-up shop, I decided to wear the Guess snakeskin jeans – straight out of the 90's – that I picked up at A Second Time Around. Can I tell you how badly I coveted a pair of Guess jeans when I was in middle school? I can remember Chrissy Borton, who was at least a freshman and wore painted-on Guess jeans almost daily, swinging her long blond ponytail and looking over her shoulder towards the back of the schoolbus at the rest of us, who only dreamed of looking like that in a pair of our own jeans.
I eventually got a pair of my own at Franklin Mills Mall outside Philadelphia. They were a light acid-washed shade and I chose them after enduring the excruciating denim rub on my fresh poison ivy, acquired from sneaking out (I made my escape via my ground floor bedroom window. My parents later found me out from the mangled screen.) We all got a nice dose of the ivy by jumping into grass-covered ditches whenever we encountered a pair of highbeams coming in our direction.
I digress… I paired the Guess snakeskin jeans with a black blouse adorned with a studded collar from Hallelu and accessorized with a triple strand spiked necklace from Mod jewelry.
In my neutral-hued outfit of the evening, I couldn't resist purchasing two necklaces charming me with their bold-faced color. I came home with a Drifted triangle shaped pendant necklace made by Lisa Nez and her husband Dan from recycled surfboard resin and a Half United gold necklace adorned with multi-hued painted bullet shells, which not only provides the perfect pop of color to any technicolor-deprived look, but also gives back 16 meals to children in Fiji, Cambodia and Liberia. Eat your heart out, Chrissy Borton.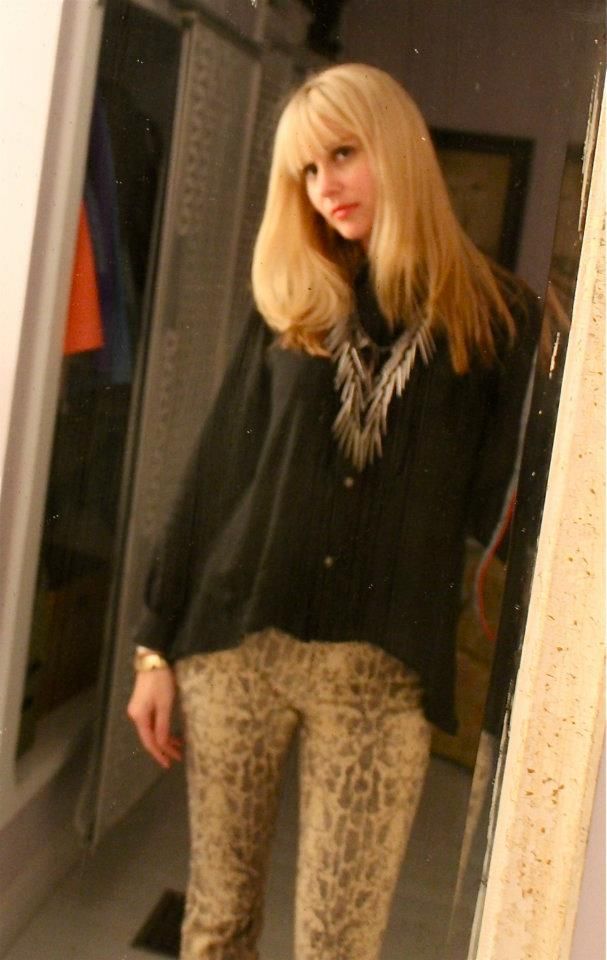 Wearing my 1990's Guess snakeskin jeans from
A Second Time Around, studded collar blouse from Hallelu
and spiked necklace from Mod.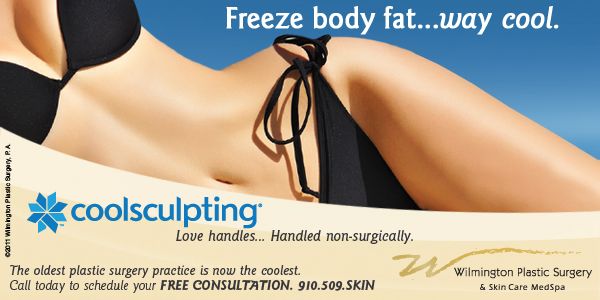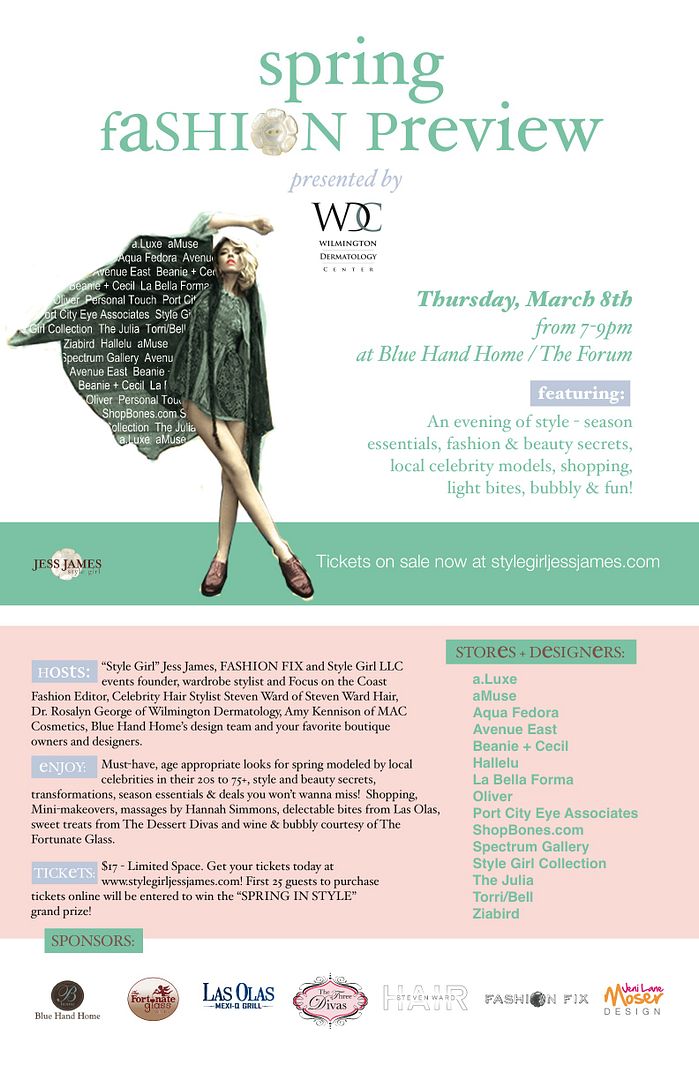 Spring Fashion Preview is back!
Space is Limited. Click HERE to get your Ticket.

February 18
1st Annual Indie Pop-Up Shop
Projekte
Projekte hosted their first annual Indie Pop-Up Shop featuring locally made art, photographs,vinyls, jewelry, scarves, hats and clothing from Gravity Records, GEMS4U by Mary Sedcieski, Just Like Honey by Lesley Tamaev, Tiletechnics by Channing Duke, CNVS DESIGN by CN Stewart, Drifted by Dan & Lisa Nez, Designer Ashley Jane Sargent, Sewn To
The Bone by Sergey Tamaev, Craftystuffs by Kris Lefler, Homoground by Lynn Casper and Half United. Wine tasting and live music by DJ W.A.M and Bradley White.
Fashion Designer Cherylnina Stewart at the a.LUXE  booth with friends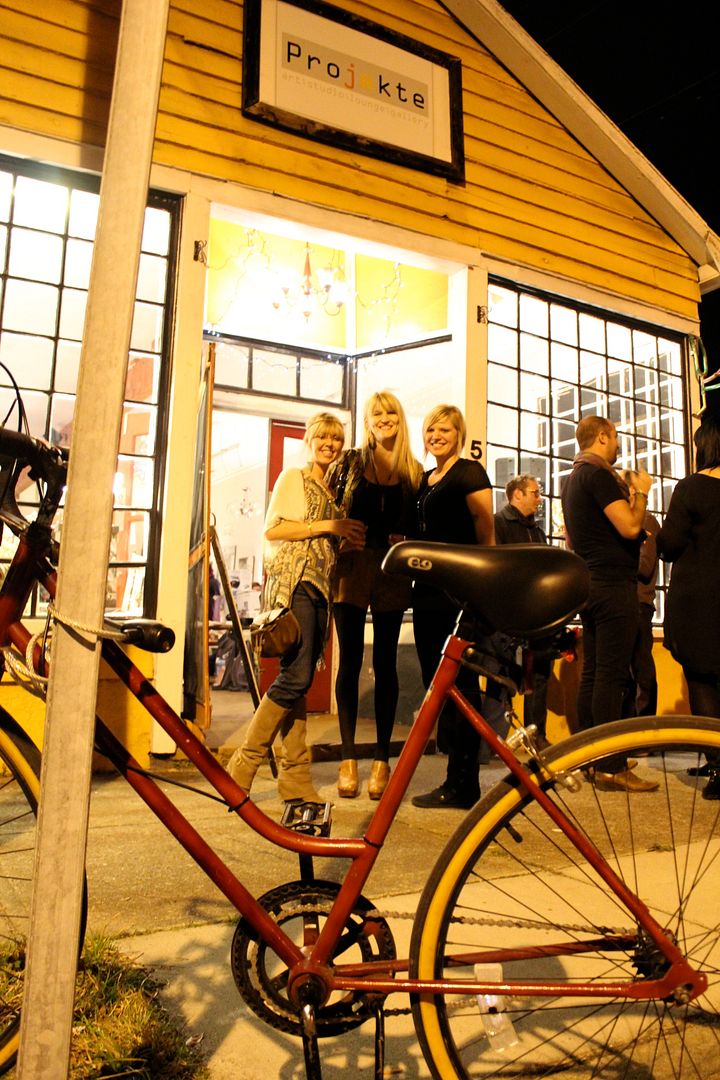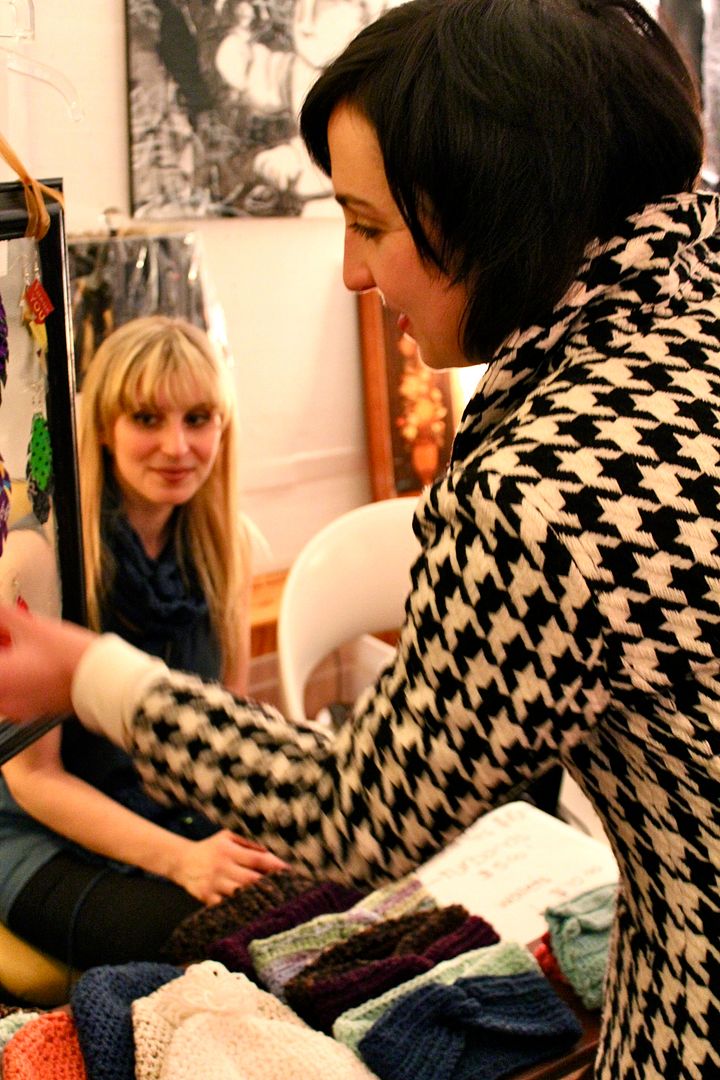 L: Kristin Wood, Shannon Dunne and Casey Crespo
R: Fashion Designer Ashley Jane Sargent looks on as
Rosemary Burke picks a pair of earrings to take home

New designs from Drifted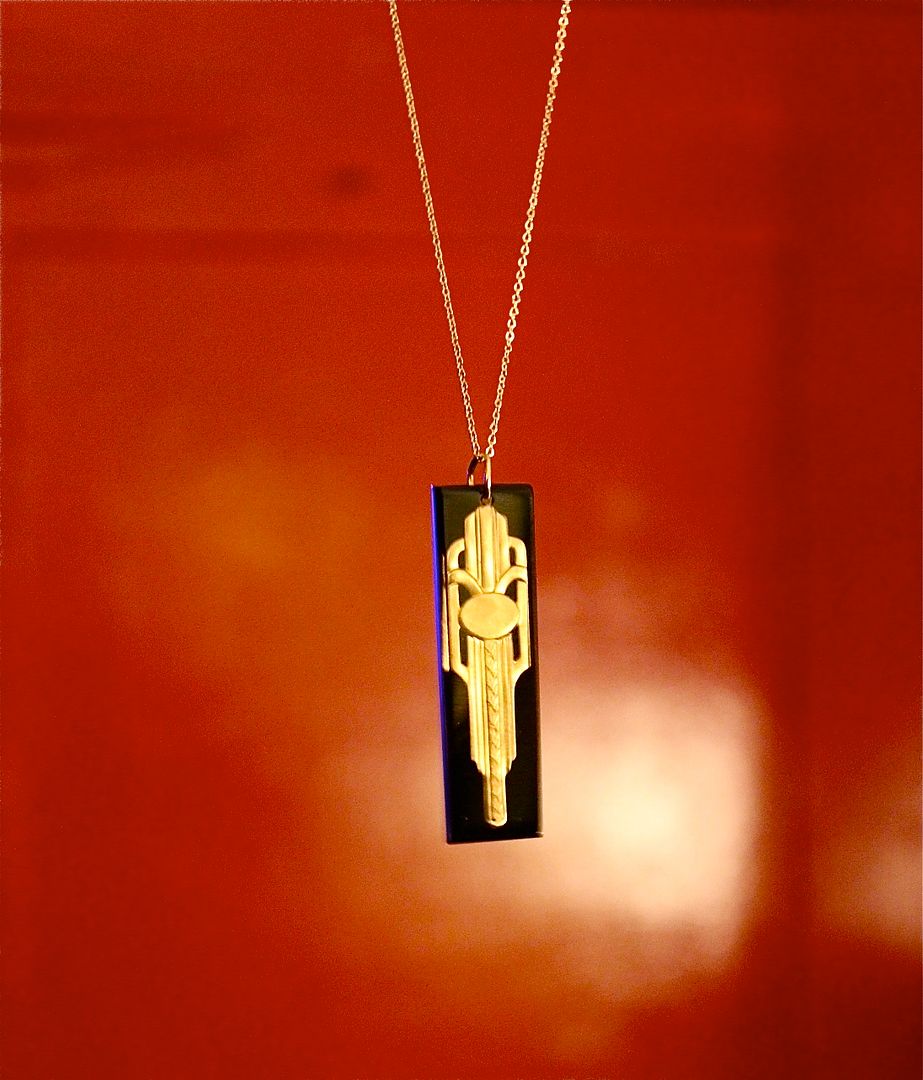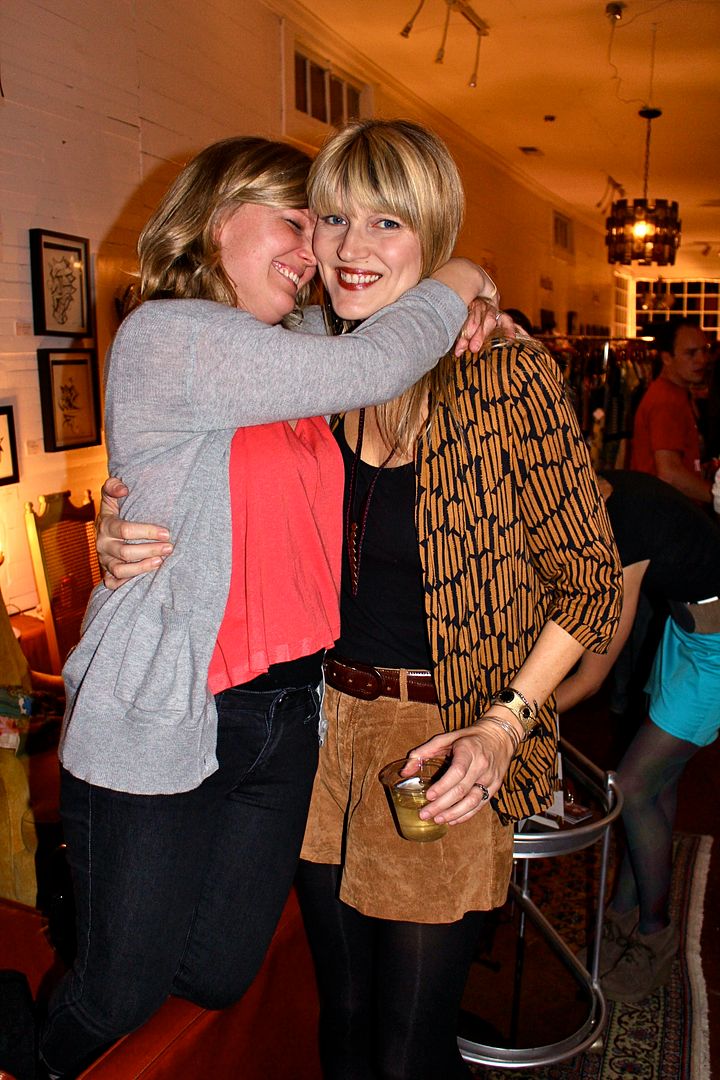 L: New deco-inspired design from Drifted
R: Drifted co-owner & designer Lisa Nez with Shannon Dunne

John Gray, owner of Projekte in  its former life as Parallelogram
with Taylor Hamilton and Cassie Hunter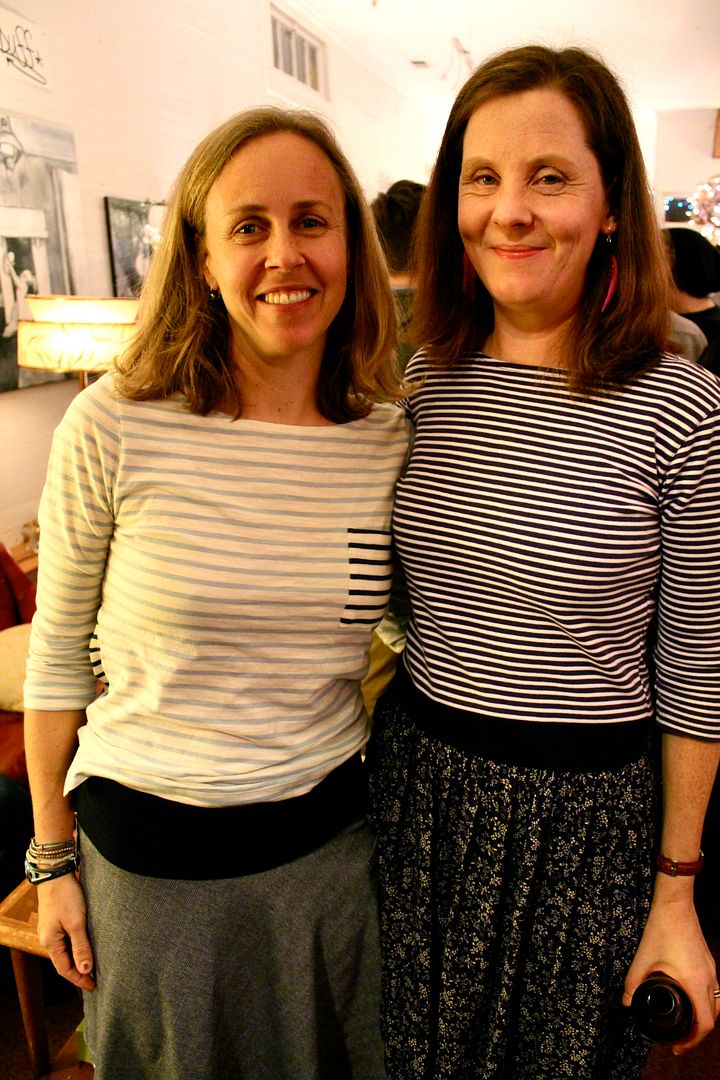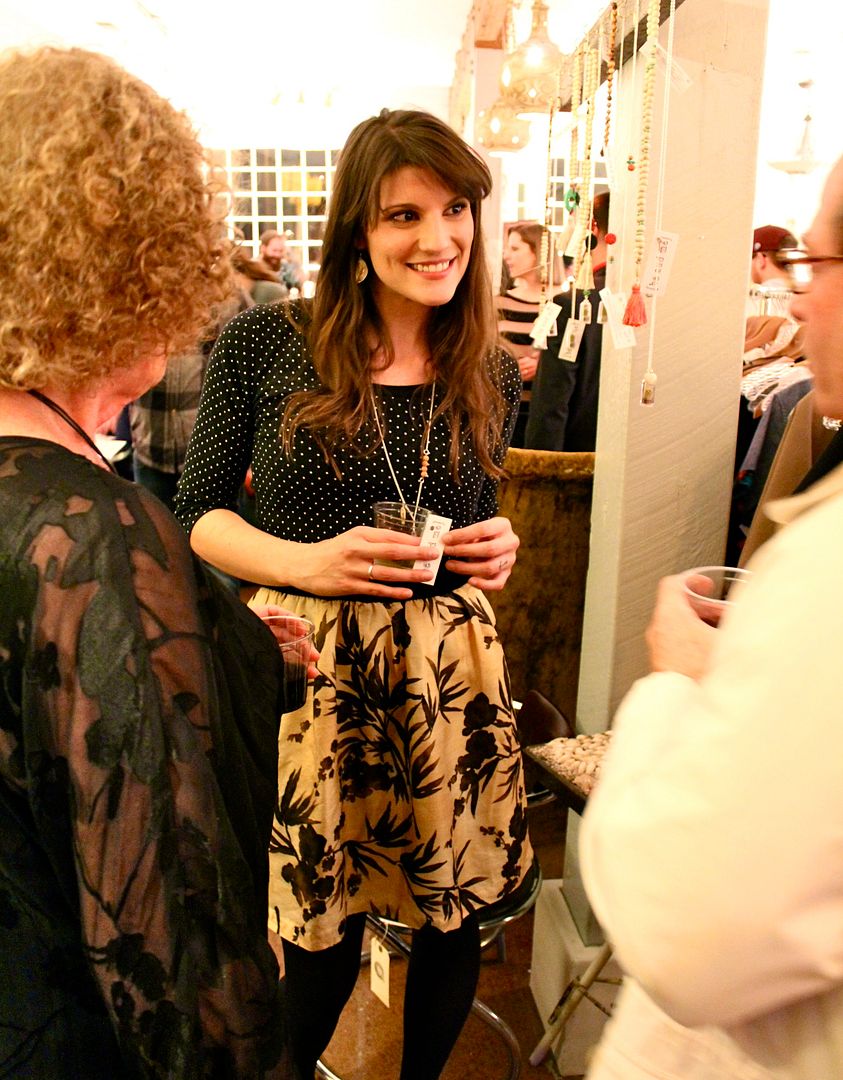 L: Patterson Behn co-owner Kirstin Behn with Just Like Honey
designer Lesley Tamaev – wearing Just Like Honey designs
R: Lindsey Zemecki wearing Just Like Honey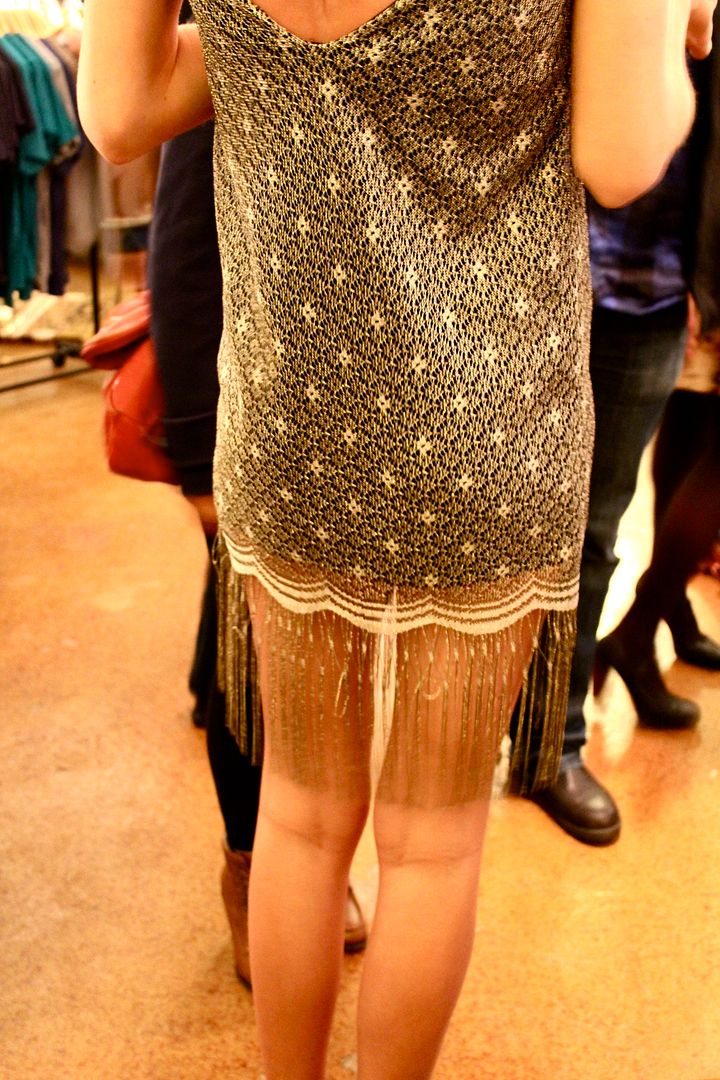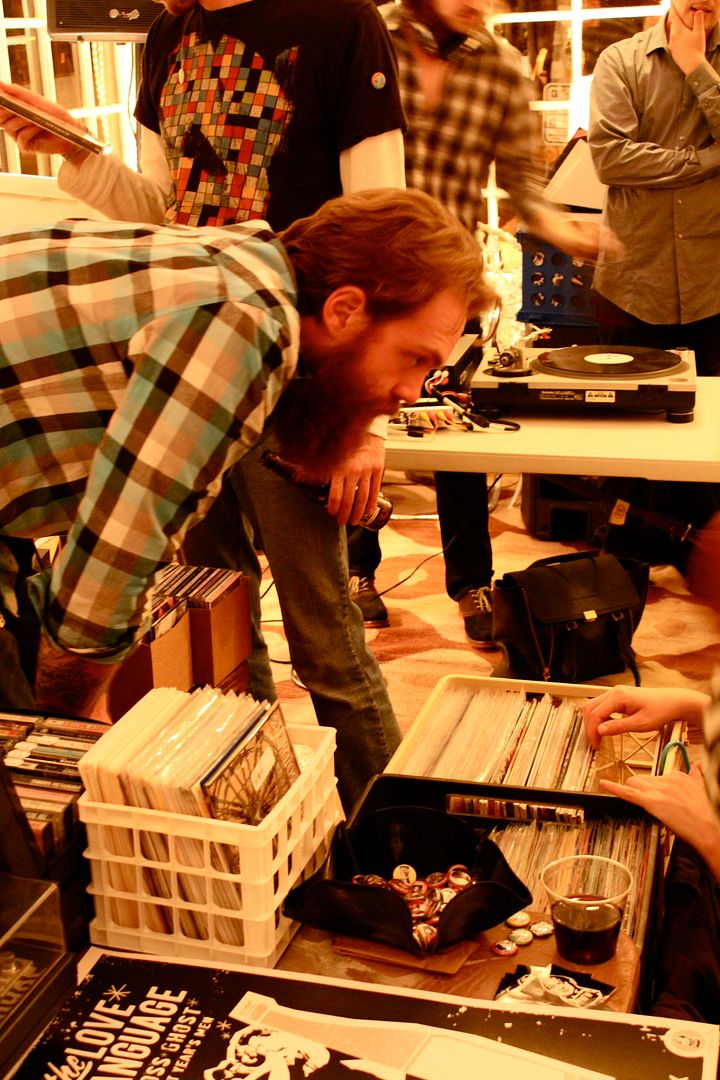 L: Fringe dress by Fashion Designer Cherylnina Stewart of a.LUXE
R: Matt Keen of Gravity Records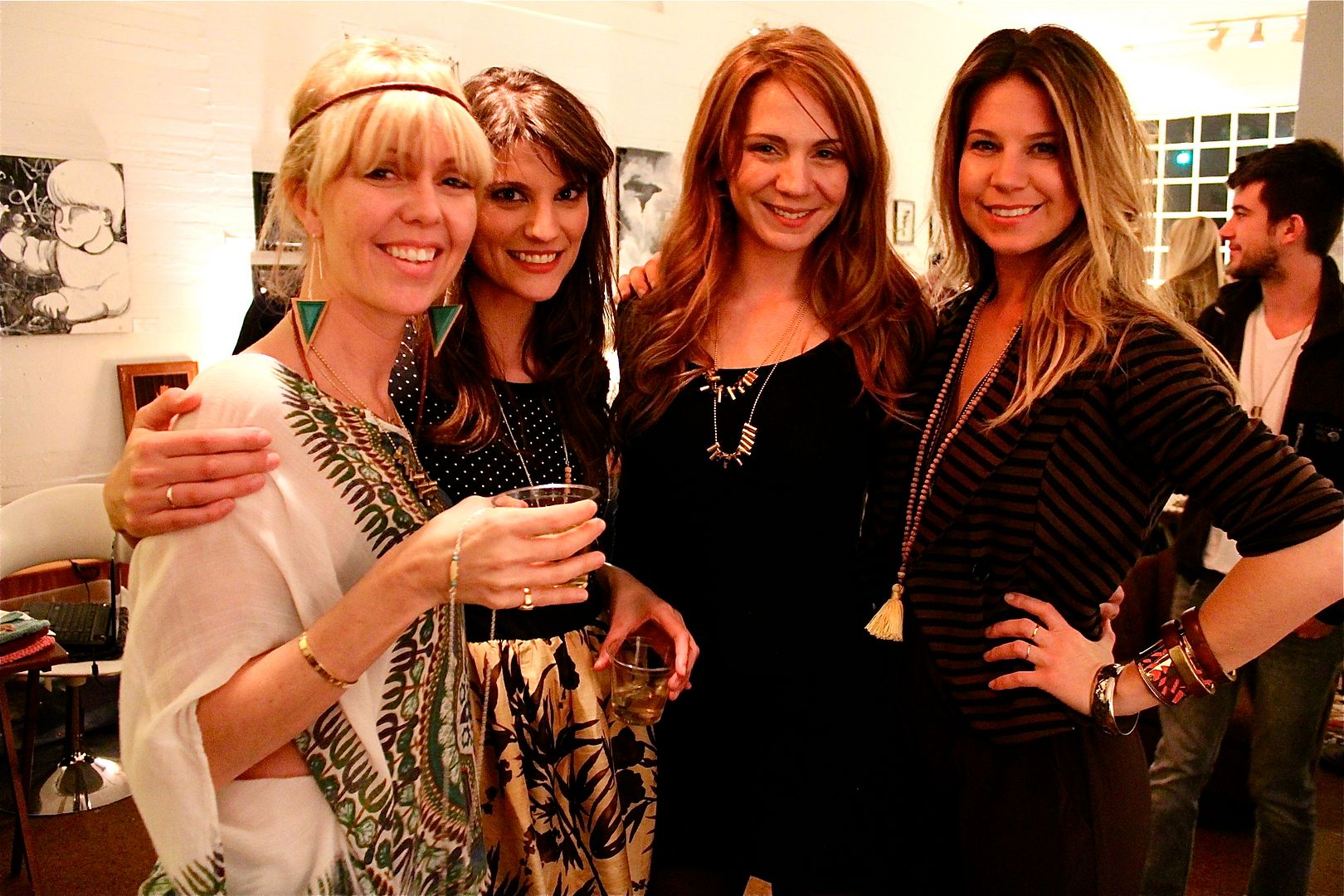 Kristin Wood of Avenue East, Lindsey Zimecki and
Kate Thompson and Carmin Black of Half United
To see more photos from the Projekte Pop-Up Shop event,
visit the style girl FASHION FIX page.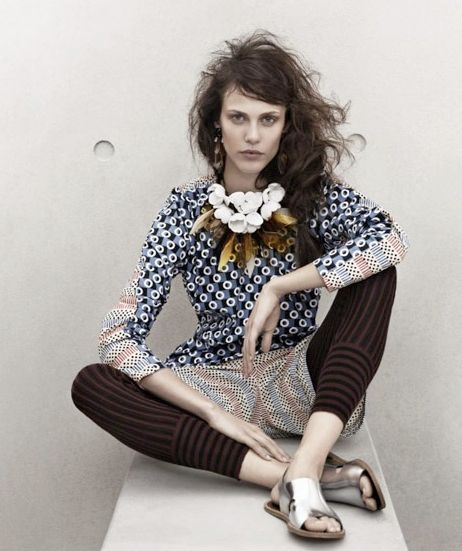 The lookbook featuring Marni for H&M Collection has just been released and it's lookingmore Marni and less H&M. Think mixed prints with panache a la art teacher with chunkyenamel bangles and glorious statement bib necklaces.
To take a peek, click HERE.

Coming to stores + online March 8th

February 25
The Imitations Concert
Babs McDance Studio
WILMINGTON

WHAT: One of Wilmington's favorite beach bands The Imitations specializing in beach, Motown, and music from the 60s, 70s and 80s, will get guests dancing on their feet at Babs McDance's Studio. Tasty snacks and cash bar.

WHEN: Saturday February 25 at 7pm

WHERE: Babs McDance Studio – 6782 Market Street

WANNA GO?: Tickets are $10 in advance for Studio Members, $12 in advance for general public and $15 at the door. (910) 395-5090

February 26

Cucalorus "Evening at the Oscars"

Brooklyn Arts Center

WILMINGTON

WHAT:

Cucalorus Film Festival hosts
its third annual fundraiser "An Evening at the Oscars" to raise funding for critical festival operations. Cucalorus is one of the largest arts events in North Carolina with a total ticket distribution of more than 10,000 annually. The festival has an estimated economic impact of over 5.5 million dollars each year as film fans travel from all over the country and internationally to visit
Wilmington for four days of film and fellowship. Join Wilmington film industry insiders for an elegant evening of entertainment featuring a live broadcast of the Oscars, heavy hors d'oeuvres, a full bar, lots of popcorn and a curated silent auction.


WHEN:

 

Sunday February 26 from 7:30pm to Midnight

WHERE:

Brooklyn Arts Center – 516 North 4th Street

WANNA GO?:

Tickets are $100,

Click HERE to get Yours!

February 29
Leap Year Celebration
Mod
WILMINGTON
WHAT: Leap Year only comes around every four years.  Celebrate with a bang!  Join  Mod for a Moroccan themed event complete with exotic services and activities such as: Henna, Palm Reading, Belly Dancing performances and instruction courtesy of Babs McDance and Makeovers by Natawsha Vondrak from Salon O2. Plus, there will be food, drinks, raffles and much more!  Get your tickets before midnight Friday, February 24th to be qualified to win a pair of smoky topaz earrings ($50 value!)

WHEN: Wed February 29th from 6-9pm

WHERE: Mod, located at 4306 Market – next door to Elizabeth's Pizza

WANNA GO?: All proceeds benefit the Cape Fear Literacy Council.  To get your tickets in advance for $5, please Click HERE.

Tickets are $8 at the door.
About FASHION FIX






Everyone needs a fashionable friend who knows the best places to shop. Looking for the insider scoop on the most sought-after deals?

Once a week (FASHION FRIDAYS), get your fashion fix with Style Girl's style tips, style on the street + more!

Please forward on to your oh-so-fashionable friends.
Copyright © 2011 Style
Girl Jess James, All rights reserved.