Style Girl Jess James | Fashion Fix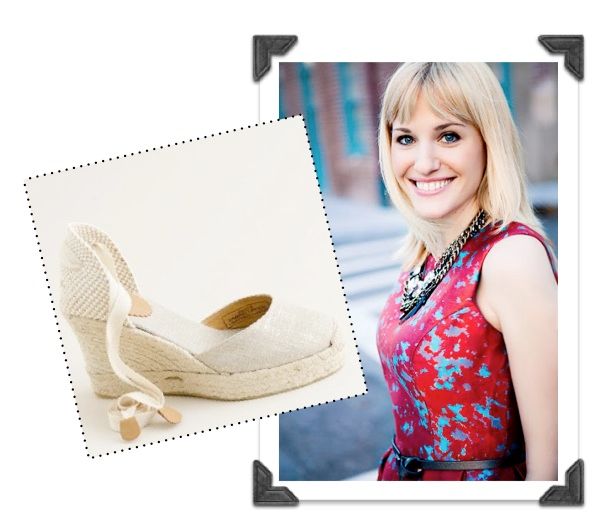 Chassity Aull Evans of Look Linger Love +
the J.Crew espadrilles she is bringing to Style Swap!
Earlier this week, I had the pleasure of enjoying a honey latte with Style Swap Charleston co-hostess Chassity Aull Evans of must-read blog Look Linger Love. Not only is her blog a Pinterest junkies paradise, but apparently she also has great taste in music (I ran into her at the Avett Brothers concert two nights prior). Wink. Naturally, Chassity has a covetable wardrobe (did you catch sight of her fabulous shoes last year at Charleston Fashion Week?) so I was dying to know what she plans on bringing to swap.
Since this is Chassity's first Style Swap, she wanted to know the ground rules of what to bring: 1 clothing item and 1 accessory or if you prefer, 2 clothing items or 2 accessories. Suggested style: Designer or Vintage. Designer can range anywhere from Chanel to Rebecca Taylor to J. Crew or Missoni for Target. Leave Forever 21 or Old Navy for Goodwill recyling. And think vintage

treasures 

as opposed to this 'ole thing. The general mantra? Bring something you loved when you got it. Something you know your fashionista friend would want to borrow. Maybe you are ready to pass it on now since you've been photographed in it way too many times (damn Facebook!) or it no longer fits or maybe you just never actually wear it.
Chassity is still culling her wardrobe for a clothing item but decided on her chosen accessory to swap. "I'm swapping these adorable J.Crew Sardinia Wedge Heels (pictured above).  I'm a (very lucky!) member of the J.Crew Shoe of the Month Club  it does actually exist, see her review
here
). This is the only pair of shoes J.Crew has sent me that hasn't worked out. They just don't fit my foot well.  But they are adorable and perfect for life here in Charleston.  Best part – I've only worn them once so they're like new!"
Up next – what to wear to Style Swap? Something you've been dying to wear but haven't found the right occasion.
"Best Dressed" swapper will be featured in both Look Linger Love and the FASHION FIX and "Best of Swap" look styled by Jess and Chassity.
Do it to it, Charleston!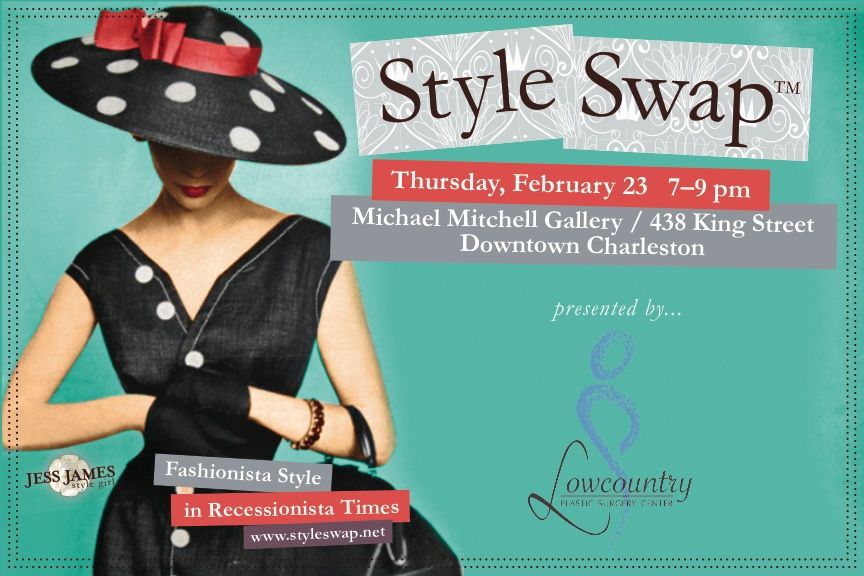 TICKETS: ON SALE NOW!
$15 online: Click HERE to get yours NOW! / $25 cash at the door
The first 25 women to purchase tickets online receive VIP Swapping Status
(aka: you get to shop 10 minutes before everyone else) + first 50
receive exclusive gift bags filled with goodies courtesy of Cos Bar!
Winner will be announced on the style girl "FASHION FIX"
and Lowcountry Plastic Surgery Center's facebook page Friday at 5pm!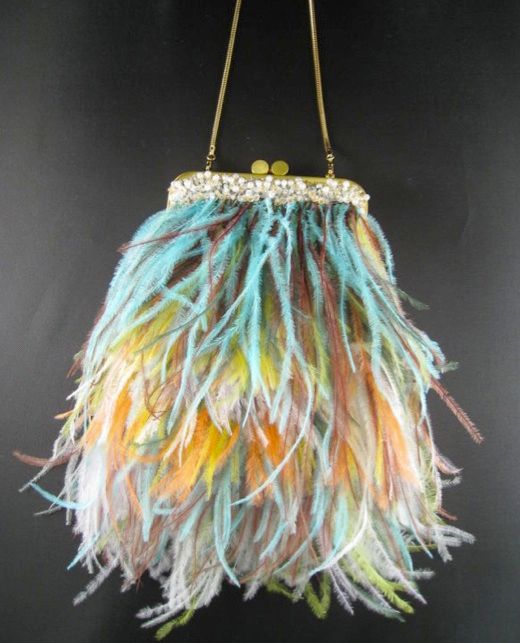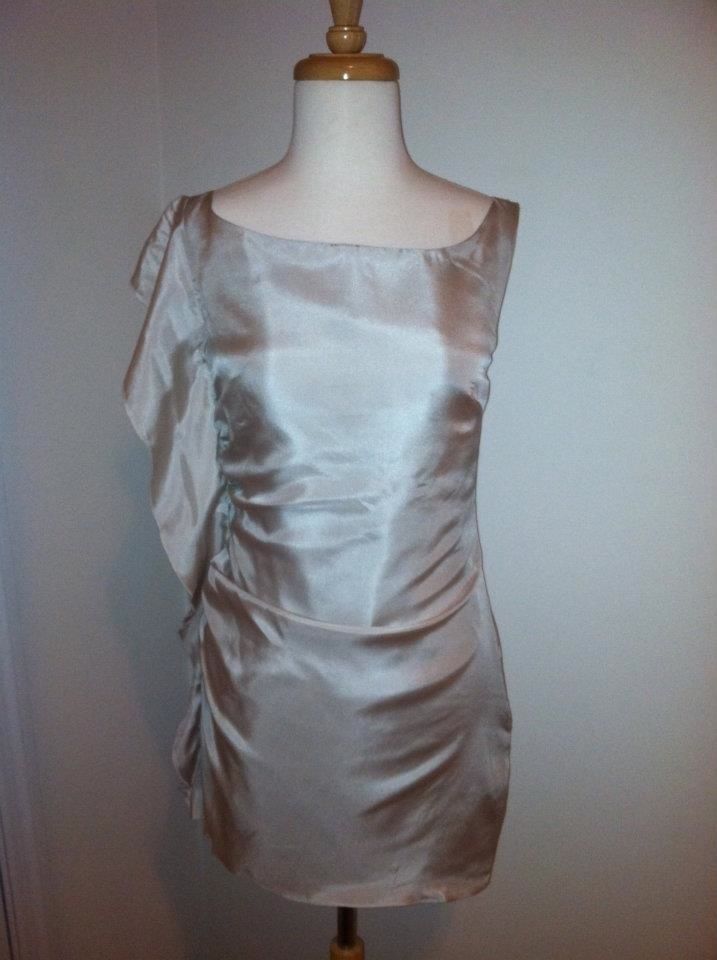 L:
Art for Charity Raffle Prize (tickets are $5):
Moo Roo Renew couture handbag by Mary Norton – Ivory satin bag with
multi-colored ostrich feathers, caviar pearl and crystal trim.  
To shop Mary's new line on Ebay,
click HERE
.
Value: $695 
R:
Sponsored Swap Outfit:
(play musical chairs to win!)
Maloom Grey dress, Size 4 – Courtesy of Circa PRValue: $59
Art for Charity Grand Raffle Prize:
Style Swap Charleston's presenting sponsor Lowcountry Plastic Surgery Centerhas generously donated a complimentary coolsculpting session for one lucky Style Swap guest!Value: $1,400!!!
* raffle tickets are $5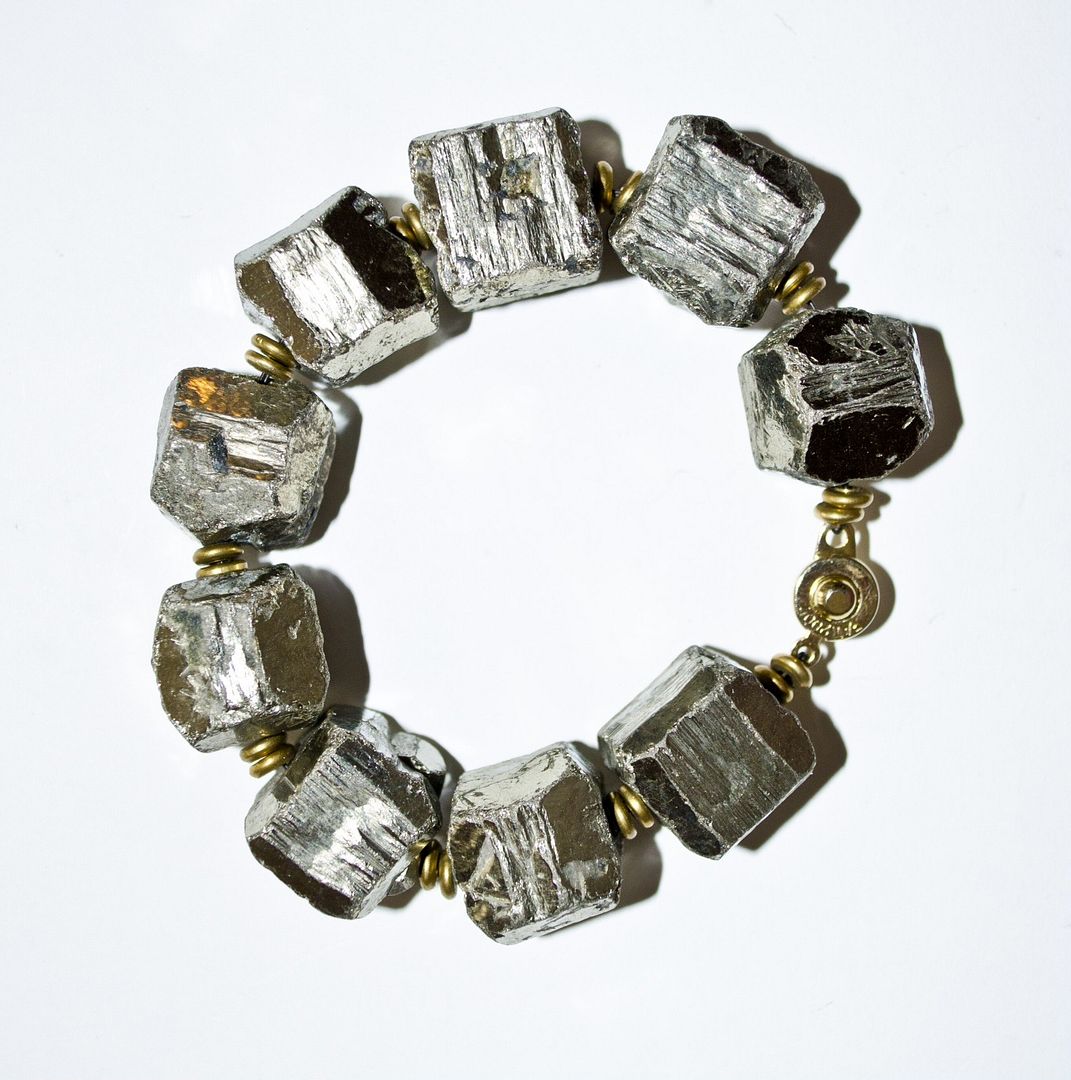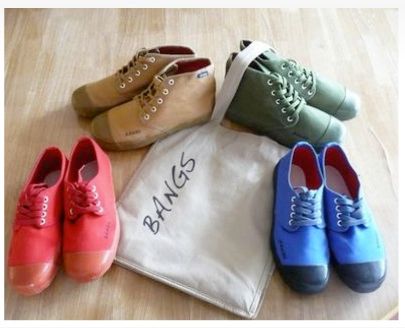 Style Swap Prizes:
L: "Pyrite Cube Bracelet" from 88 by Keaton Sanders Value: $68
R: Bangs High-Tops (green) from Bangs Shoes Value: $50
Each pair of Bangs represents a different charitable cause. A portion of the profits
made from each pair of shoes sold is gifted to the associated cause.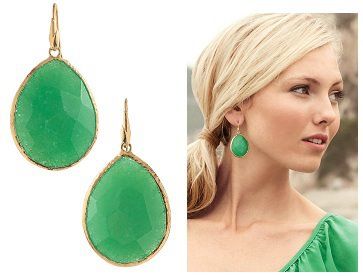 Style Swap Prizes:
L:Lightweight, leather bifold tiny wallet/cardholder with vintage lining.  Completely sewn and designed by RUBYASSATA in Wilmington, North Carolina. Value: $24
R: Serenity Stone Drop Earrings. Hand cut polished semi-precious dyed jade drops are handset
in a shiny 12k gold plated hammered brass bezel $49 from Crissy Rowell, Stella & Dot www.stelladot.com/crissyrowell
Sponsored Swap Outfits:
(sign up to play musical chairs for a chance to win!)
L:
Gorgeous sweetheart neckline, blush polka dot tiered dress from
Cynthia Rowley
, size 4 $89
R:

Vintage Diane Freis green dot blouse with flutter sleeves from Rogue Vintage  $68
www.roguevintage.com
Art for Charity Raffle Prize (tickets are $5):
Mamie Ruth outfit from Fashion Designer Emily Bargeron. You can meet Emily at
Style Swap + shop her collection BEFORE Mamie Ruth hits the runway at CFW in March!
www.mamieruth.com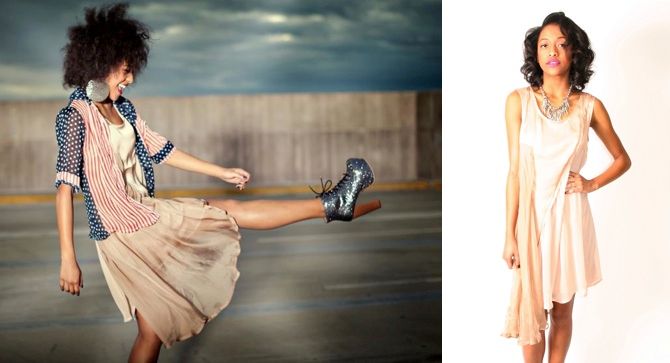 Sponsored Swap Outfit:
Latte Silk Dress $68 from NEW website
www.shopbones.com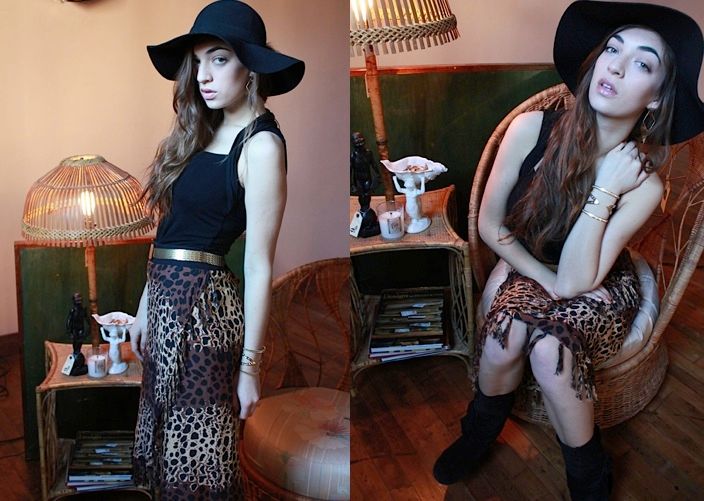 Style Swap Prize:
The Boomerang Sarong (no ties necessary!)
Size Small , Value: $38
www.boomerangskirts.com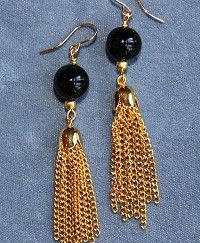 Art for Charity Raffle Prizes
(raffle tickets are $5 cash):
L
: Bonham tassel drop earrings from Harper Vintage Modern
So MAD MEN! Value: $42
www.harpervintagemodern.com
R:

A custom garment (shirt/top) designed by The Rose Knot.
Design something to reflect your personal style (valued at $100).
www.theroseknot.com
To see MORE Style Swap sponsored swap outfits + raffle items
to benefit ART FOR CHARITY, Click HERE.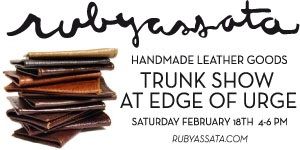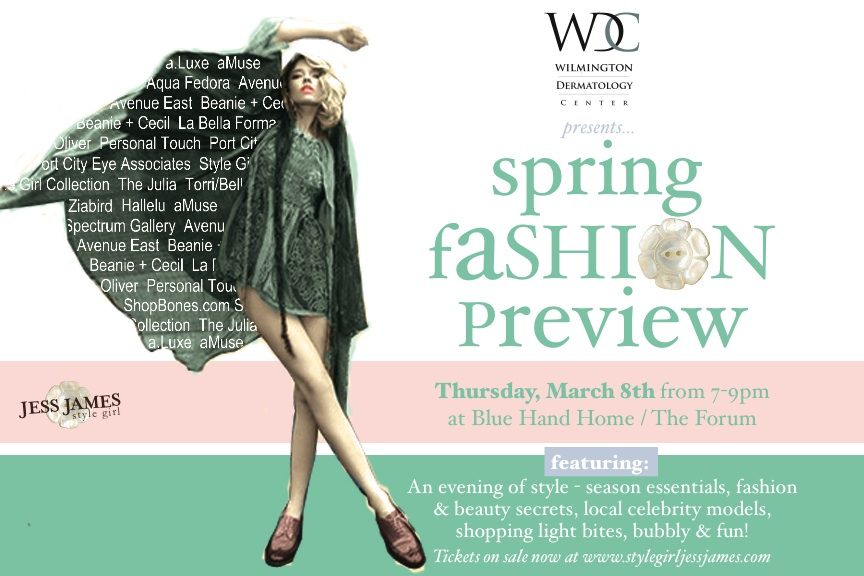 Spring Fashion Preview is back!
Space is Limited. Click HERE to get your Ticket.
LAST CHANCE TO WIN!
"Like" Wilmington Dermatology Center on Facebook +
 purchase your Spring Fashion Preview tickets 
before TODAY (Fri Feb 17th) at Noon
for chance to win Free Botox! (25 units valued at $300)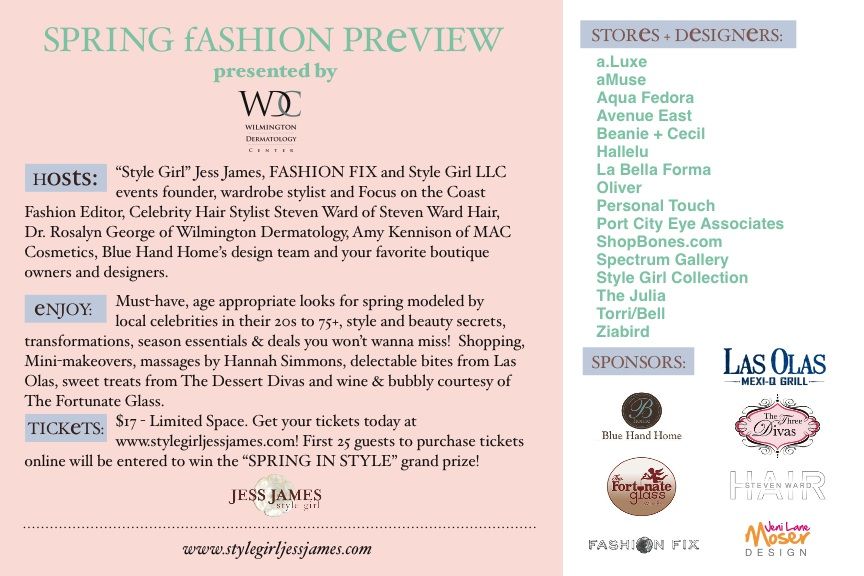 WINNER: 
Winner will be announced on the
style girl "FASHION FIX" Facebook page
by Noon TODAY!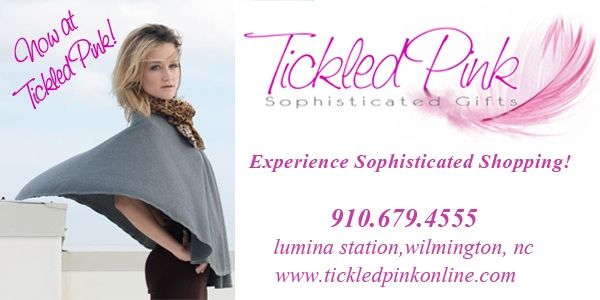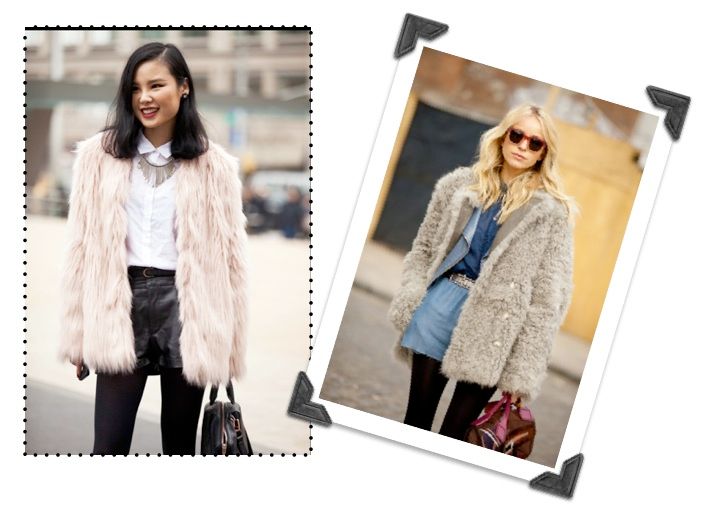 Click HERE
to see Refinery 29's top 50 standout style snapshots from
New York Fashion Week. Here are my two favorite looks. What's yours?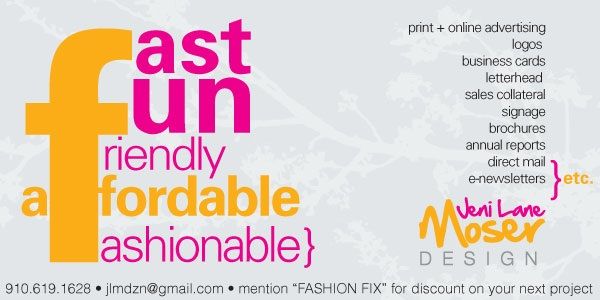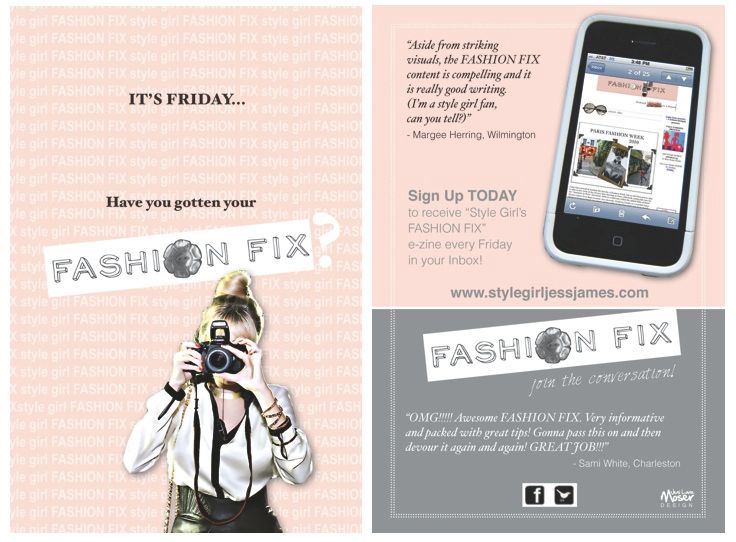 February 18
Rubyassata Trunk Show
Edge of Urge
WILMINGTON

WHAT: Join Alisha and Courtney of Rubyassata for their Kickstarter culmination party featuring new products (leather bags, wallets, etc) they've created with their new sewing machine, thanks to their supporters. Art Opening with artist Dallas Clarke Thomas and music by My Wonderful Machine. Giveaways, wine, cheese & treats. Free screen print by RUBYASSATA with every purchase.

WHEN:
Saturday Feb 18th from  4-7pm

WHERE:
Edge of Urge – 18 Market Street

February 18
1st Annual Indie Pop-Up Shop
Projekte
WILMINGTON
WHAT: Projekte hosts the the 1st Annual Indie Pop-Up Shop for ONE NIGHT ONLY featuring locally made art, photographs,vinyls, records, CD, unique jewelry, scarves, hats along with men's & women's clothing and more from Gravity Records, GEMS4U by Mary Sedcieski, Just Like Honey by Lesley Tamaev, Tiletechnics by Channing Duke, CNVS DESIGN by CN Stewart, Drifted by Dan & Lisa Nez, Designer Ashley Jane Sargent, Sewn To The Bone by Sergey Tamaev, Craftystuffs by Kris Lefler, Homoground by Lynn Casper and Half United. Wine tasting and live music with DJ W.A.M and Bradley White.


WHEN:
Saturday Feb 18th from 6-10pm

WHERE: Projekte
523 South 3rd Street & Castle


WANNA GO?: Entry is FREE.

February 29
Leap Year Celebration
Mod
WILMINGTON

WHAT: Leap Year only comes around every four years.  Celebrate with a bang!  Mod is having a Leap Year Celebration February 29th complete with exotic services and activities (like Henna, fortune telling and belly dancers!), raffle prizes, refreshments and more. Tickets are only $5 in advance and all proceeds benefit the Cape Fear Literacy Council.

WHEN:
Wed February 29th from 6-9pm

WHERE:
Mod, located at 4306 Market – next door to Elizabeth's Pizza

WANNA GO?:
To get your tickets in advance for $5, please Click HERE.

Tickets are $8 at the door.
About FASHION FIX


Everyone needs a fashionable friend who knows the best places to shop. Looking for the insider scoop on the most sought-after deals?
Once a week (FASHION FRIDAYS), get your fashion fix with Style Girl's style tips, style on the street + more!
Please forward on to your oh-so-fashionable friends.
Copyright © 2011 Style
Girl Jess James, All rights reserved.