"Hey Miss Jess,



OK…here is the question of
the day…is it a fashion faux pas to wear white pants after Labor Day?
I had picked out my outfit for GNO (Focus on the Coast's Girls Nite Out
event) …that includes white pants…and realized it is after Labor
Day!!!

Thanks, Fashion Guru!



Hope you are well:)"

Tracey

Tracey M. Kellogg

Special Events Officer / NHRMC Foundation

Photo: Rodarte Fall 2010 Collection

Well, Miss Kellogg –

As you may have guessed, I am not a fan of rules – particularly in fashion. Rules are made for breaking, are they not?

Winter White is a color of choice for Fall and since the event is only
one day after Labor Day, I say – Wear your white pants! I ran into this
same dilemma at my September wedding almost six years ago. While we
were searching for the ever-elusive seersucker suit with flat-front
pants for the groomsmen, the sales associate at Jos A. Bank told us,
"You can't wear seersucker after Labor Day." Needless to say, we went
with J.Crew. C'est la vie.

Winter White looks on the runway for Fall 2010

Here's some tips for wearing white this winter:

* Shelf the white linen and try to stay away from tissue-thin white
dresses and tank tops – unless you are going for a more avant garde
look. If so, try a summery white dress with black opaque tights and
black booties.

* Several head-to-toe monochrome looks in white have popped up during
Rodarte and Chanel's Fall 2010 runway shows. To get a similar feeling
without being mistaken for the White Witch of Narnia, try mixing white
with light-colored neutrals like gray and nude tones.

* Ground this summery shade with heavy, fall accessories – white skinny
jeans with over-the-knee black equestrian boots, a white or cream
blazer with a structured shoulder layered over a black top and chunky
choker.

* With separates, white or cream is more forgiving for all figures when
it's worn on top with a darker bottom to eliminate accumulating too
much volume.

* Mind your texture. A rich fabric makes all the difference when you're
wearing winter white. Cashmere, wool, angora, denim and corduroy all
have enough texture and weight to warm up your white wardrobe options
into the fall.

* White can generate a fashion "moment" in the winter as an unexpected
choice from a powder fresh white wool trench coat to a white cascading
gown on the red carpet.

Thankfully, my super sweet brother-in-law's wife just picked me up an
amazing winter white knit sweater dress at a yard sale for $2. Can't
wait to to wear it with a pair of nubby tights and boots as soon as the
temperature starts to dip!

I think Samantha White from Charleston (whom I met at the wonderful Seeking Indigo Hollistic Wellness Center) sums it up perfectly (in her Facebook post):



"Sorry Labor Day, but I plan on
wearing plenty of white after you've come and gone. It's Charleston.
It's the beach. Get over it."

So, you need a gift for the girl who has it all. Something stylish,
functional and within your budget.  I've got two no-fail options
for you! I'm sure you've seen purse hooks before, but this one is
actually stylin'. Stick it in your handbag and pull it out at your
favorite bar in order to keep your bag in view and off the sticky
floor. And as far as gadgets, you can't get more tech chic than with
this studded USB. I would happily let my "geek flag" fly with this
keychain, thank you very much.

Purse hook $26 and studded USB $40 from Torri/Bell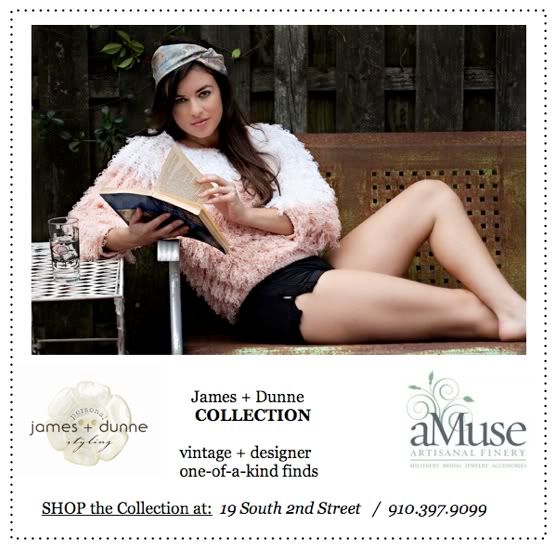 September 10
Bargain Box Bop Fun-raiser
Church of the Servant
WILMINGTON
WHAT: Bargain Box of Wilmington,
located at 4213 Princess Place Drive, celebrates 10 years of sharing
with a night of fun and fashion. Come dressed in threads from your
favorite decade (and get your vintage gear at the Bargain Box, natch),
dance and sing along with DJ and Karaoke master Jerry Surprise, enjoy
light refreshments and fun for the entire family as well as a prize for
"Best Dressed," chosen by "Style Girl" Jess James of "Fashion Fix" as judge.
WHEN: September 10 / 7-10pm
WHERE: Church of the Servant / 4925 Oriole Drive
WANNA GO?
Tickets
are $10/person or $25/family. All net proceeds provide "Gift Bargain
Bucks" to help those in need. Call 910.362.0603 for more details.
September 10
Art Soup Conglomeration
Bottega Gallery
WILMINGTON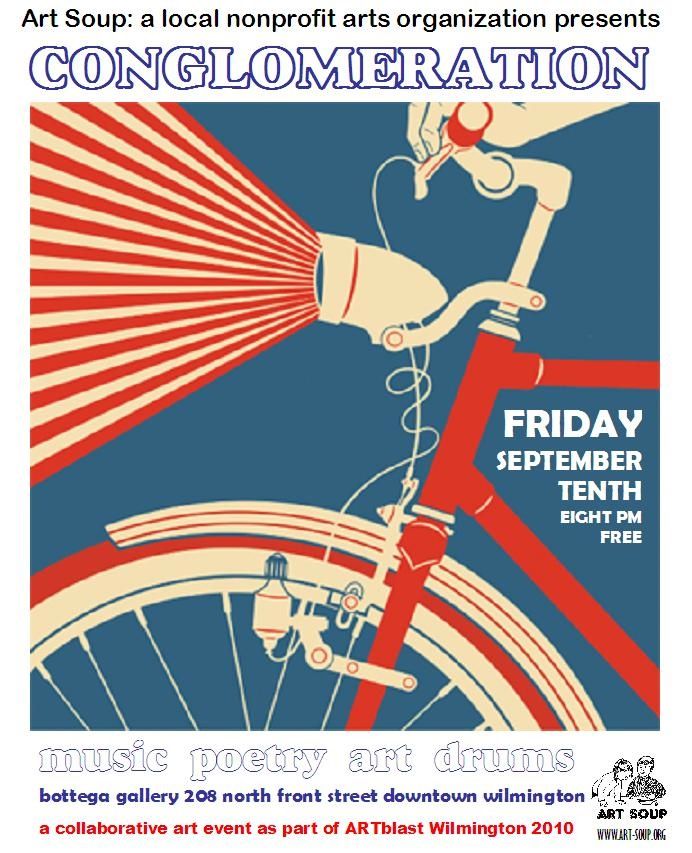 WHAT:
Art Soup,  a local nonprofit arts organization presents:
Conglomeration an evening of music, art and poetry. Enjoy live poetry
readings from accomplished poets as well as live music from local six
stringed sophisticants Lucian & Jules, Steven Gibbs and Perry Smith
and Friends. Live artists and an evening drum circle, open to the
public. This is an event in collaboration with Artblast, an annual arts
festival in downtown Wilmington September 8-12, 2010. Free. www.artblastwilmington.com
WHEN: Friday September 10th / 8pm
WHERE: Bottega Gallery at 208 North Front Street / Downtown Wilmington
September 16
128 South Fall Preview Open House
128 South Front Street
WILMINGTON
WHAT:
Local vendors are collaborating to create a holiday-inspired experience
in a unique downtown venue!  "Signature" Bites and Beverages
provided by 128 South.
Featuring: DJ Brian Hood and Active Entertainment, Fiore Fine Flowers,
A Boxed Event, KMI Photography, Matt McGraw Photography, Indigo Silver
Studio, and more… Open to the Public.
WHEN: Thursday September 16th / 5pm to 9pm
WHERE: 128 South Front located at 128 S. Front Street Downtown Wilmington
For more information, call 910.399.1709 or email info@128southevents.com
September 17
FashionSPARK
RALEIGH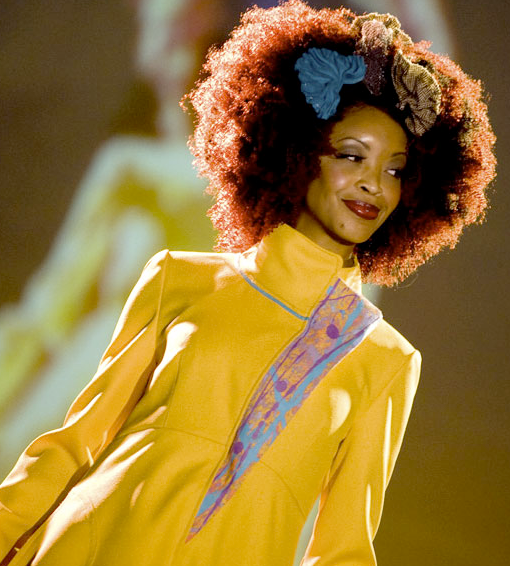 WHAT: The fashionSPARK
Fashion Show, now in its 5th year, showcases the area's top local
fashion talent with fashion shows featuring 25 fashion designers.
WHEN: Friday, September 17th 8pm
WHERE: City Plaza in Downtown Raleigh
WANNA
GO? General admission to the fashionSPARK Fashion Show is free &
open to the public. Standing room is limited. Arrive early.
September 18
Walk a Mile in Her Shoes
WHAT:
The international men's march to stop rape, sexual assault and gender
violence, is coming to Wilmington! Calling all boyfriends, husbands,
fathers, brothers and sons  – we need YOU to walk a mile in
downtown Wilmington – while donning a pair of high-heeled shoes!
WHEN: September 18
WHERE:
Starts at Elijah's (2 Ann Street in Downtown Wilmington) and ends at
Elijah's with a reception, awards, refreshments and live music.
WANNA WALK?: Contact Ashley Garner at agarner@intracoastalrealty.com today!
More details coming soon at www.walkamilewilmington.com. Need some style tips on where to wear with your heels? Style Girl's got ya covered. Give me a holler.
September 23
Fun in the Fall Runway & Trunk Show
Sonny B / Landfall Center
WILMINGTON
WHAT: Sonny B Boutique
presents "Fun in the Fall," a red carpet event featuring A to Z
Clothing, Runway & Trunk Show, Wine, Fun, Friends and Raffle Prizes
benefitting DREAMS Center for Arts Education
WHEN: Thursday September 23rd at 6:3opm
WHERE: Sonny B Boutique at Landfall Center
Paysage presents "Week of Wow" – October 5, 6, and 7th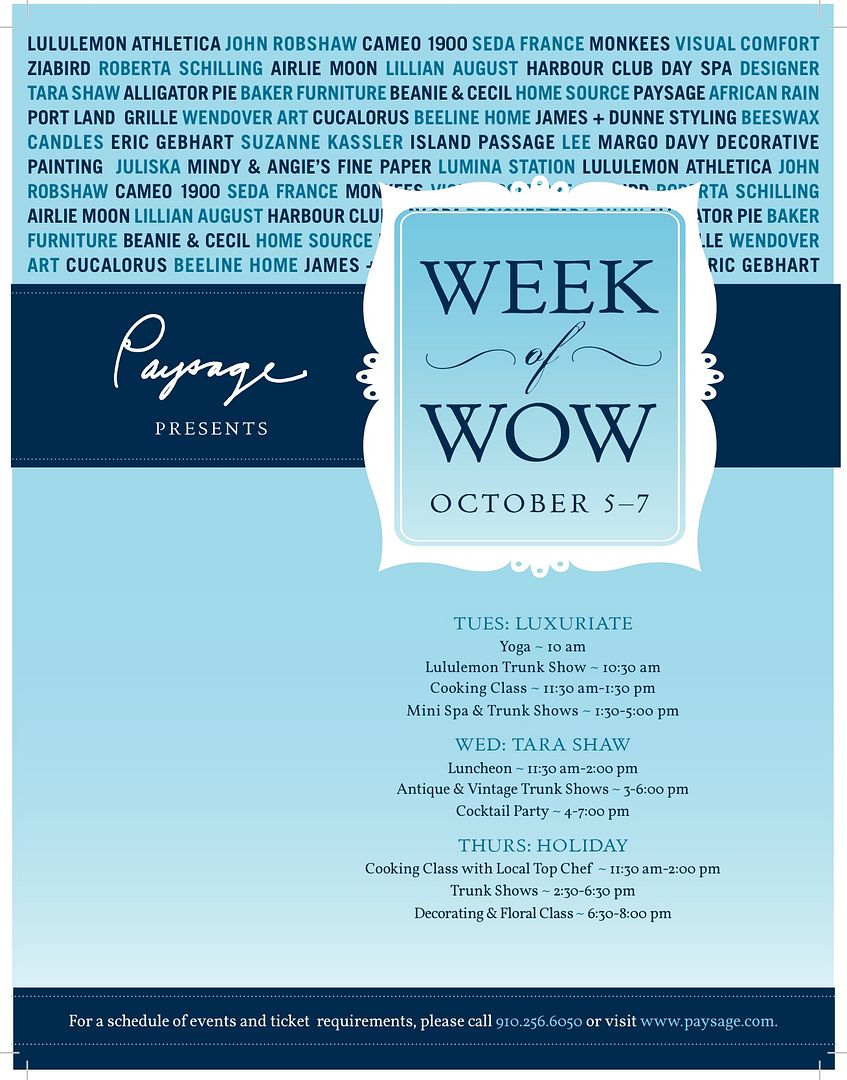 October 5
SPOIL YOURSELF AND YOUR HOME
Complimentary yoga & LULULEMON ATHLETICA trunk show, followed by
CAMEO 1900 healthy brunch cooking class, and an afternoon of trunk
shows, classes, and workshops offered by PAYSAGE, HARBOUR CLUB DAY SPA,
AIRLIE MOON, ZIABIRD, and many more.
October 6
TARA SHAW LUNCHEON
Join New Orleans' designer, Tara Shaw
at the Landfall Country Club for a luncheon while Tara shares her
antiquing sagas! Shaw specializes in French, Swedish, and Italian
antiques, and will introduce her new furniture line, Maison.
11:30am – 2pm: TARA SHAW luncheon and fashions by MONKEES, BEANIE + CECIL, ALLIGATOR PIE, ZIABIRD, and ISLAND PASSAGE
3pm – 6pm: TARA SHAW
antique collection in the Paysage tent, and a vintage fashions trunk
show with "Style Girl" Jess James featuring one-of-a-kind vintage finds
from the James + Dunne Collection and pieces from Lori Wyatt,
"The Vintage Queen of Charleston." End the day with the fabulous sounds
of The Doug Irving Trio, while sipping a glass of wine, compliments of
Paysage.
October 7
HIGH STYLE HOLIDAY PREVIEW
11:30am – 2pm: Eric Gebhart cooking class, learn how to make delicious and festive fall dishes from "Wilmington Top Chef."
2:30pm – 6:30pm: Holiday Gift Preview, trunk shows galore.
6:30pm – 8pm: Holiday decorating and floral class with Jane from Paysage
Please call Paysage for ticket requirements, schedule, and more information. 910.256.6050 or visit www.paysage.com/events
October 14
James + Dunne's Fall Fashion Preview
Blue Hand Home / The Forum
WILMINGTON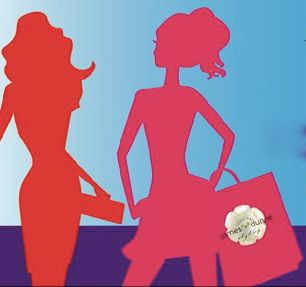 WHAT: Fall is right around the corner so "Style Girl" Jess James and Shannon Dunne of  James + Dunne Styling
are gearing up for their annual Fall Fashion Preview, featuring
must-have looks for fall, style secrets, age-appropriate essentials
& deals you won't wanna miss!  Beauty tips & tricks from Bangz Hair Salon & Spa owner Frank Potter as well as de-lish bites from Private Chef Lori Eaton.
MODELS:
J+D will select fall's most fabulous pieces from your favorite local
boutiques to create fashion forward, age appropriate "looks" for every
age group with favorite features such as "1 Fall Essential, 3 Different
Ways and "Runway to Real Way." From 30 and thriving to 70+ and
sensational, we are looking for local women to "work it!" If you would
like to recommend a local model (age 30-80), please post a photo and
contact info on the James + Dunne Facebook page. Click HERE.
WANNA GO?: Tickets are on sale NOW at www.jamesanddunne.com
First 50 guests to get tickets are registed to win the "Fall Fabulous" package!
To watch the video (produced by CapeFearTours.com) from the Spring Fashion Preview, please click HERE.
October 15
4th Annual Rock for the Cure
The Reel Cafe
WILMINGTON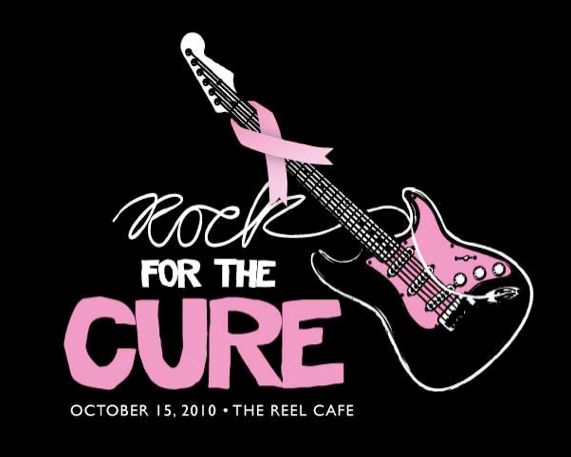 WHAT:
The fourth annual Rock for the Cure breast cancer benefit concert
presented by the UNCW Communication Studies Society will feature The
Schoolboys, a local classic and modern rock band. The event is held to
support the Pink Ribbon Project and recognize breast cancer awareness
month, which is October.
WHEN: Friday, October 15 from 7-10pm
WHERE: The Reel Café in Downtown Wilmington / 2nd floor
WANNA
GO?: $5 and all proceeds benefit the New Hanover Regional Medical
Center Foundation's Pink Ribbon Project. For more information, please
visit student.uncw.edu/rockforthecure.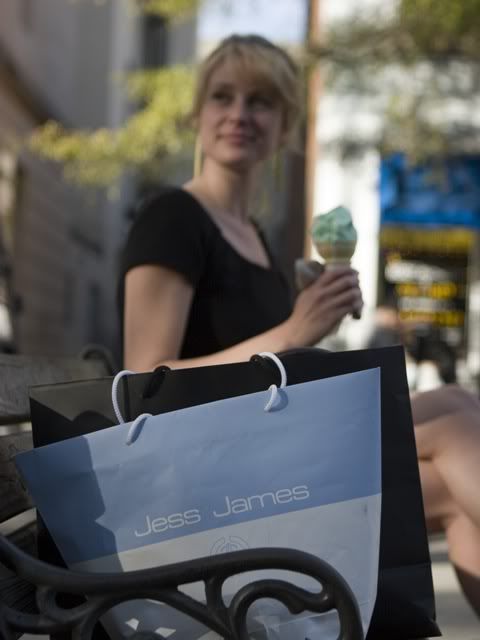 About
FASHION FIX
Everyone needs a fashionable friend who knows the
best places to shop. Looking for the insider scoop on the most
sought-after deals?
Once a week (FASHION FRIDAYS), get your fashion fix with Style Girl's style tips, style on the street + more!

Please forward on to your oh-so-fashionable friends!