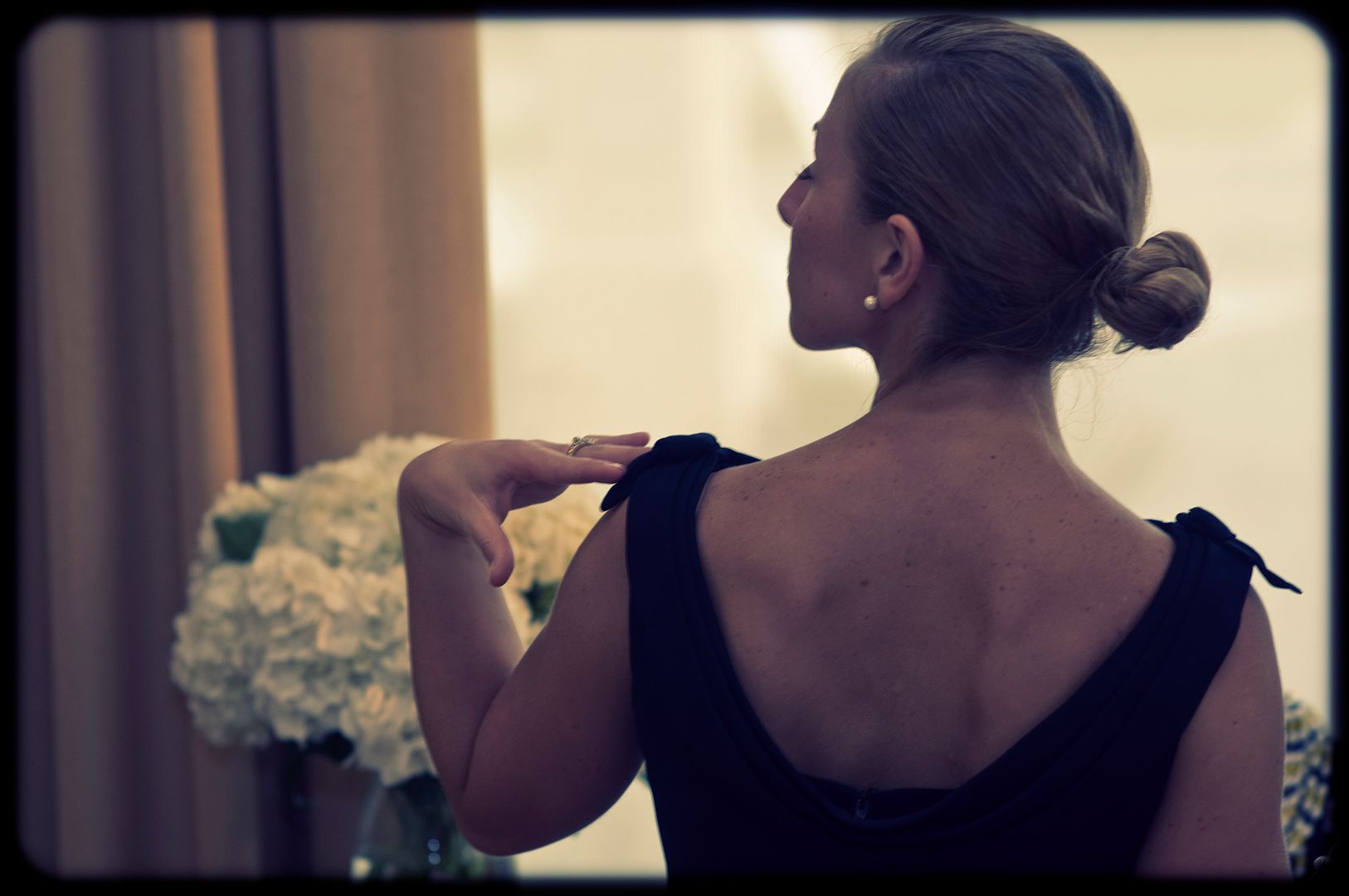 Camber Caldwell poses in a beautiful vintage dress from Bargain Box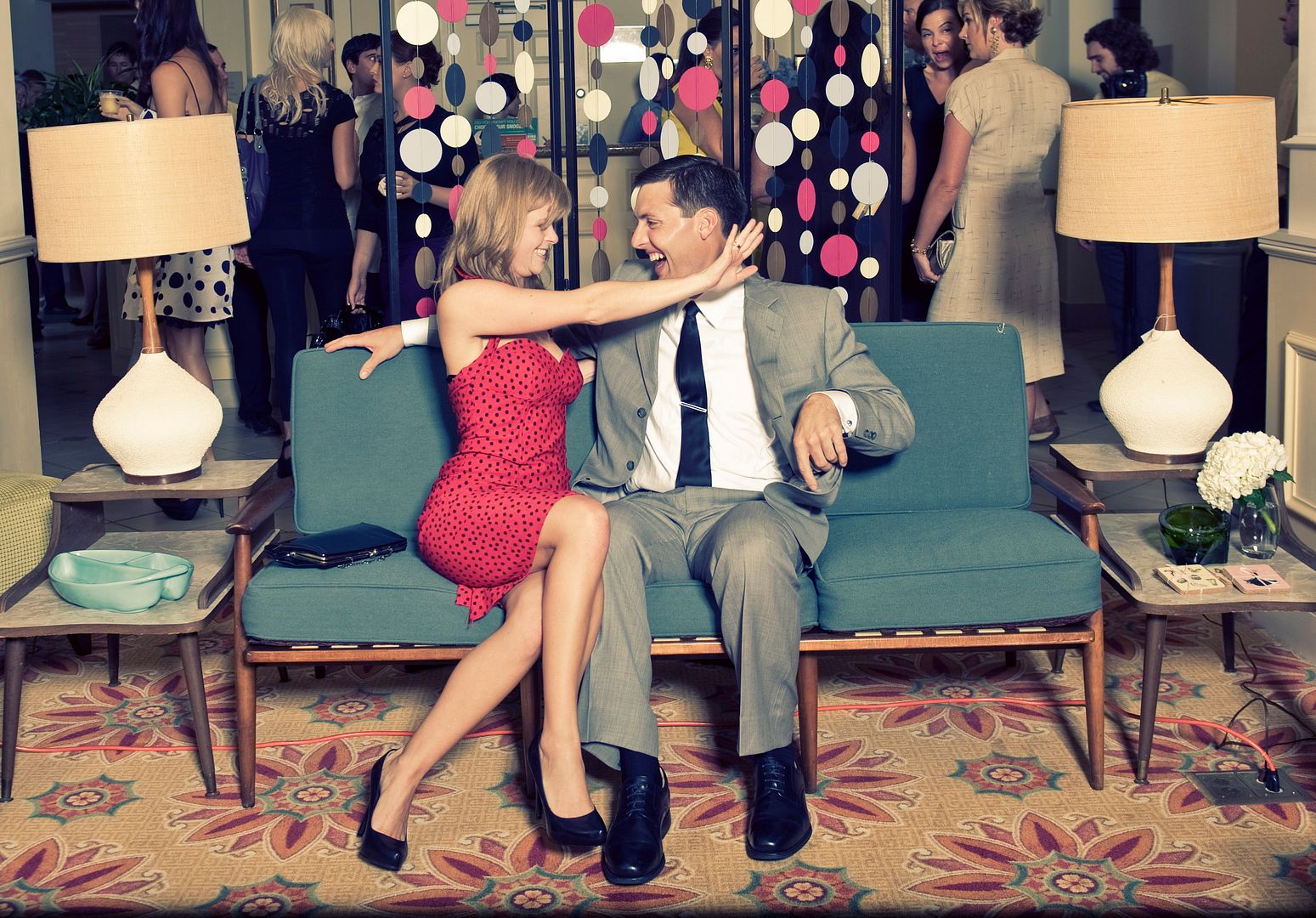 Guests strike a pose in the mid-century Sterling Cooper lounge with furniture and decor provided by The Eclectic
To View and Purchase Event Photos by
Melissa Hebert
from The Eclectic Lounge,
CLICK HERE.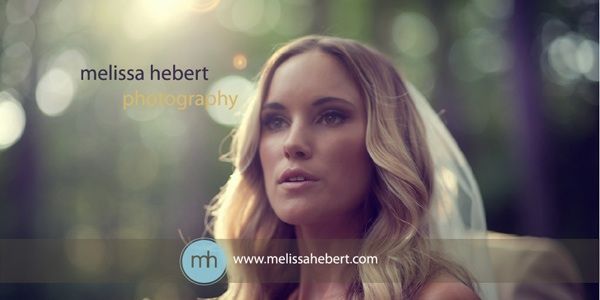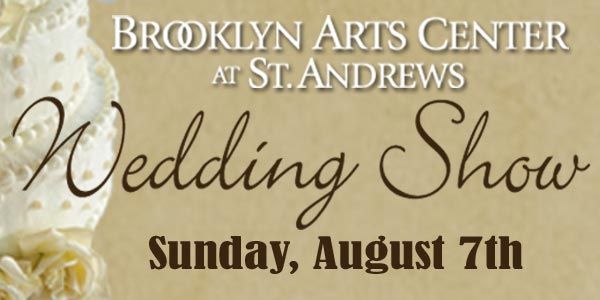 To Secure Tickets to the BAC Wedding Show, please 
CLICK HERE.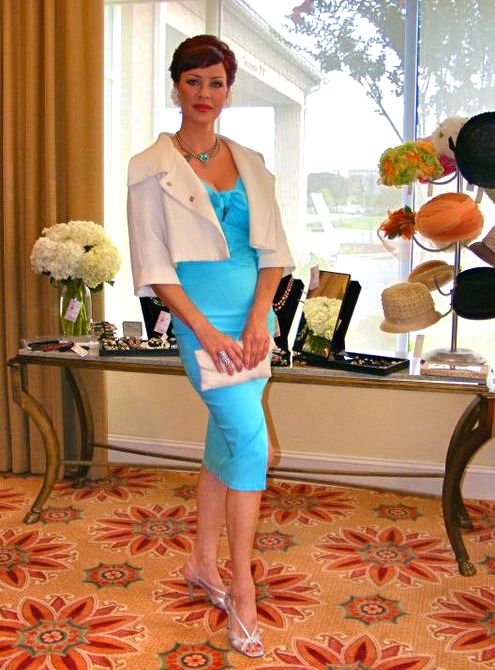 L:

"Best Dressed" Don Draper Colby Newman with Models Kelsie Cole (wearing
swimsuit + cover-up from The Bra Shoppe) and Hope Henderson wearing a
vintage swimsuit from A Second Time Around. Both wearing sunglasses
from Port City Eye
R:

"Best Dressed" Joan Holloway winner MAC Makeup Artist Amy Kennison
(wearing dress from www.pinupgirlclothing.com, necklace from
aMuse
and earrings from A Second Time Around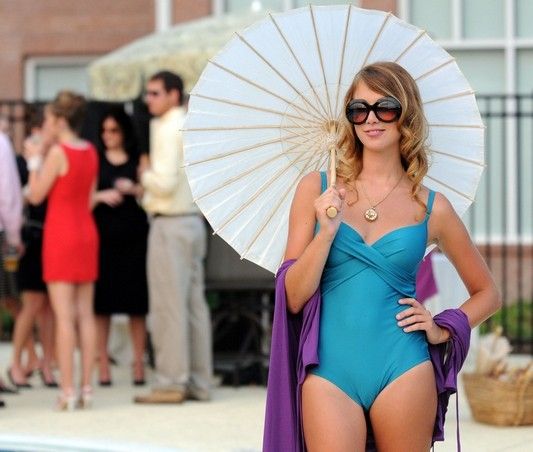 Photo: Matt Born of The Star-News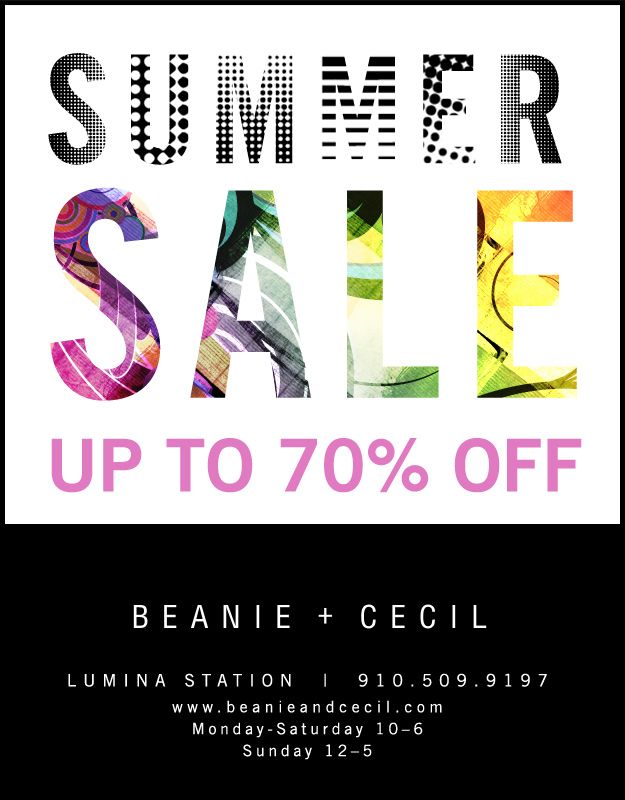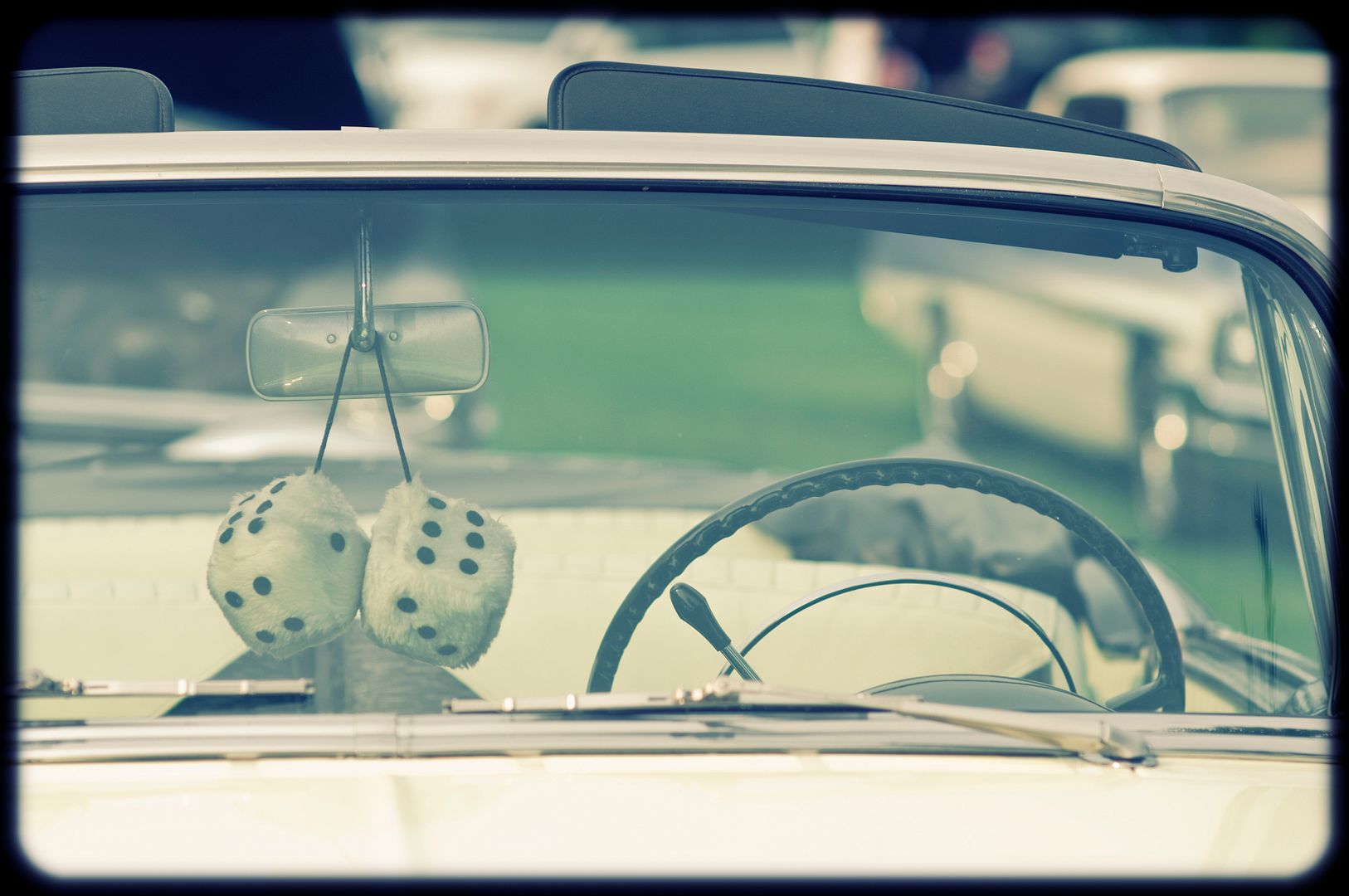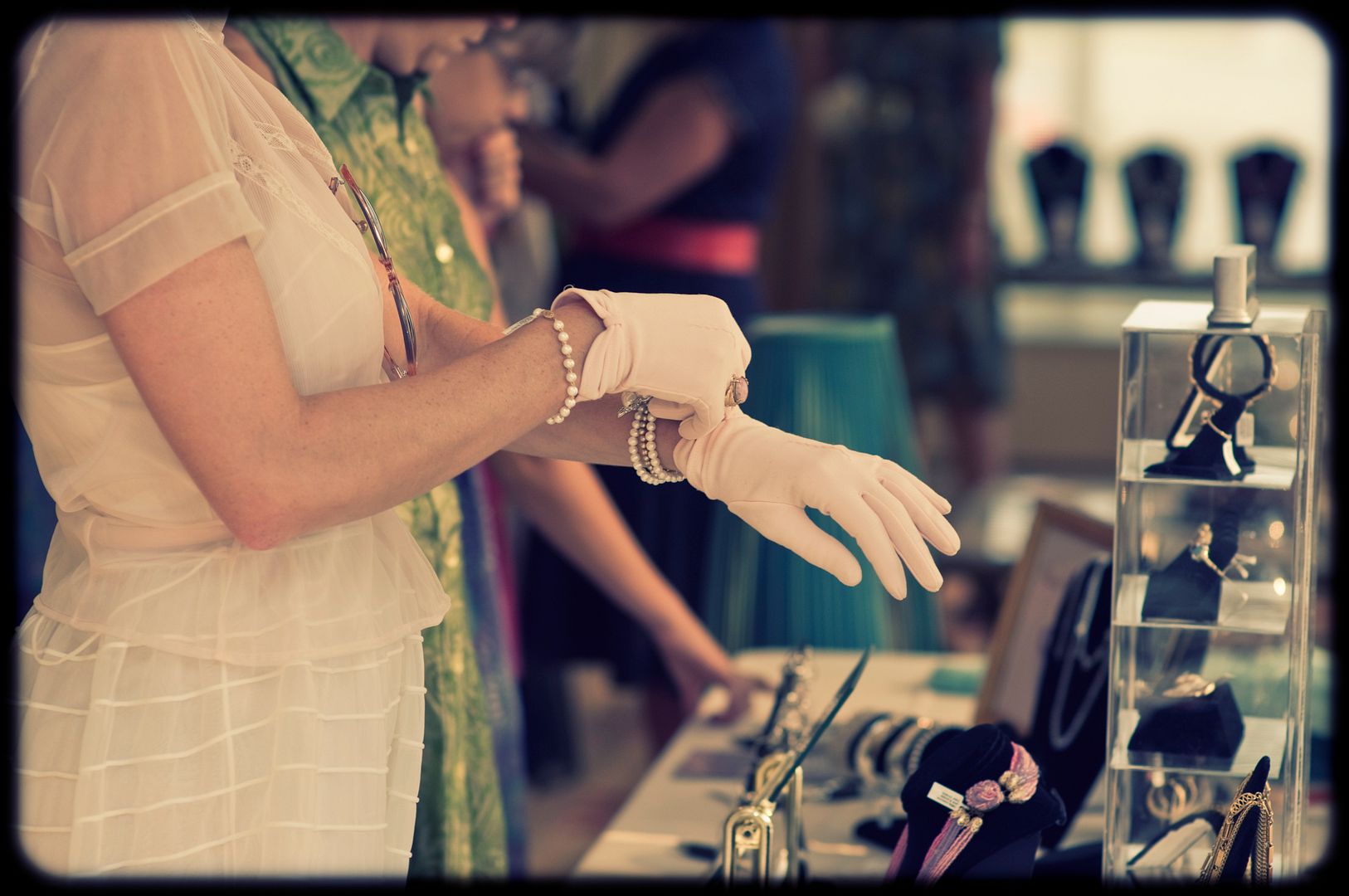 Betty Draper Lookalike Model Logan Sullivan (wearing outfit and gloves from A Second Time Around)

gets her jewels on at Precious Gems' pop-up shop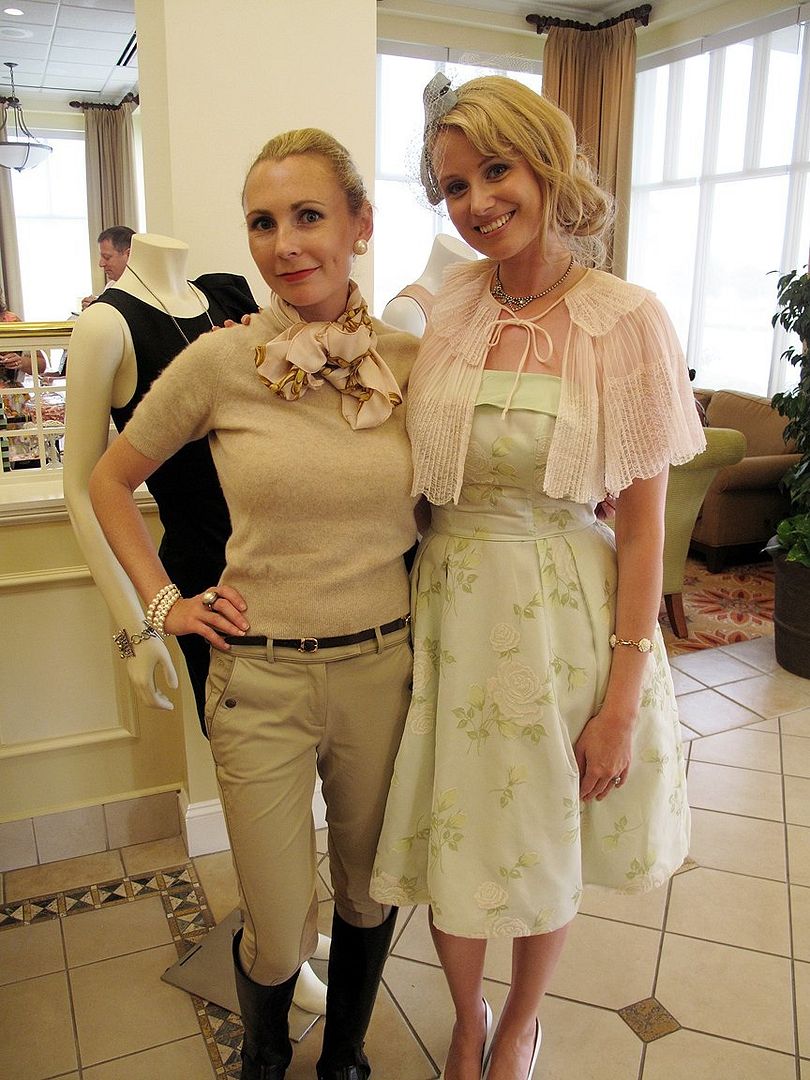 L: Deirdre Zahl of Candy Shop Vitntage as "Equestrian Betty" (the pearl
earrings, vintage Chanel scarf and red lipstick perfectly captures
Betty's Season 2 look at the barn) and Jess James as "Perfectly Prim"
Betty  

R: The
Hilton Garden staff  gets their MAD MEN mojo going with "Best
Dressed Overall" Winner Nancy Burns (seated in a blue re-styled vintage
Bargain Box dress and pink cat eye glasses from Anthropologie).
To View More of Style Girl's Favorite Photos from the Night, Click HERE.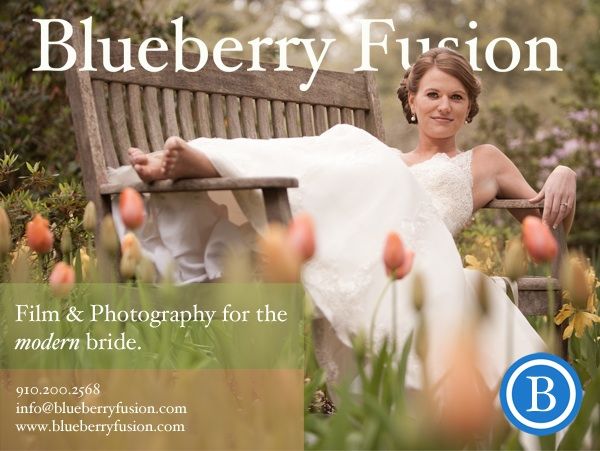 '
WATCH THE "WE MISS MAD MEN" VIDEO
Click HERE
to see your 1960s-stylin' self in Blueberry Fusion's video from the "We
Miss MAD MEN Event."  If you missed the event (shame on you!), see
how much fun you missed!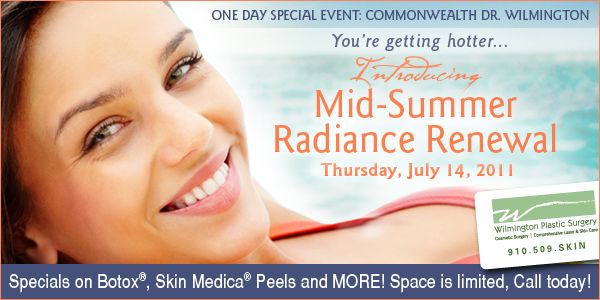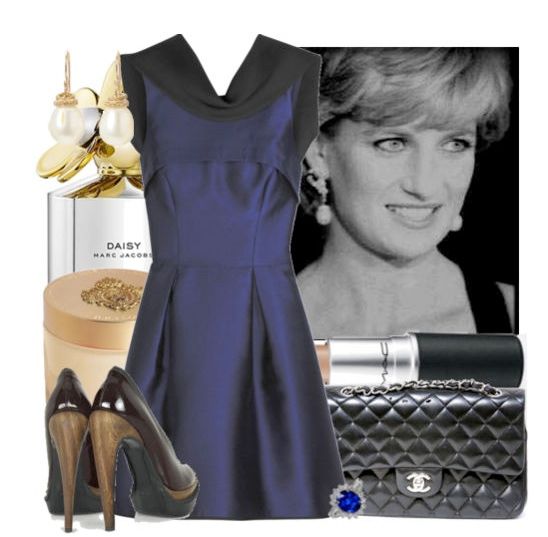 Diana's 50th Birthday


With the passing of Princess Diana's would-be 50th Anniversary, Newsweek created a media frenzy with a digitally aged Diana strolling the London streets with Catherine Middleton headlined with Tina Brown's cover story titled  "Diana
at 50: Chilling with the Middletons. Tweeting from Davos. And still the
people's princess. If not for that tragic night, what her life might be
like now."



On a less controversial note, stylemavens on Polyvore created Diana-inspired collages (left) while The Washington Post shared slideshows of Diana's life.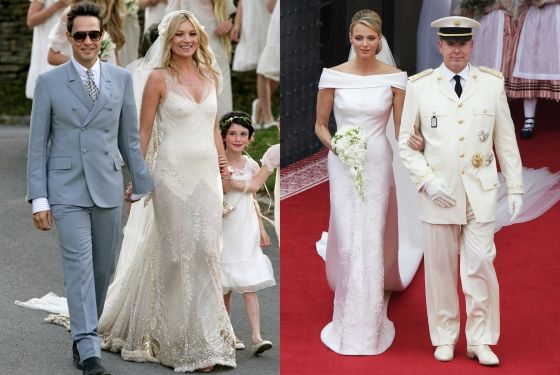 Wedding Score
In
the game of weddings, New York Magazine says model Kate Moss and
Princess of Monaco Charlene Wittstock are fierce rivals. Both held
3-day nuptial celebrations last weekend. "In the same way two frenemies
with overlapping sets of friends plan birthday dinners for the same
weekend," some jet-setting guests had to make a choice.
 

Click HERE

to check out who won the wedding war in Mossstock vs. Wittstock.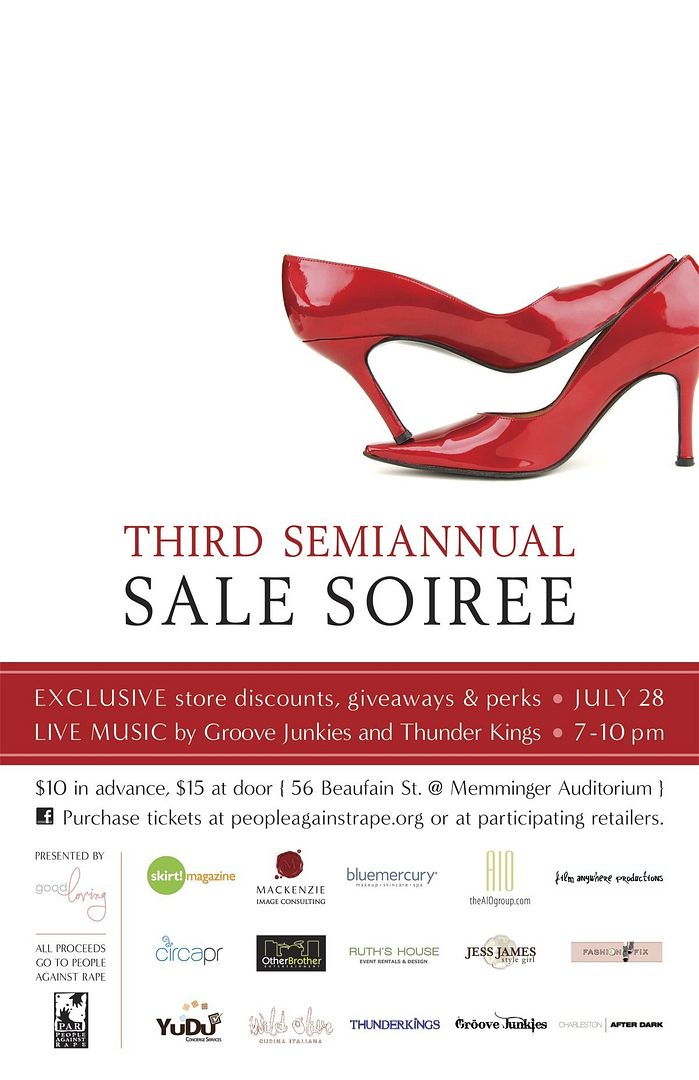 July 8 + July 9

2 Nights with Benji Hughes

The Calico Room

WILMINGTON

WHAT: Encore Magazine, Gravity Records and Fred Champion present back-to-back nights with Benji with full band & new songs!

WHEN: Friday July 8th & Saturday July 9th: Doors will open at 8pm and performance will start promptly at 10pm.

WHERE: The Calico Room / 107 South Front Street

WANNA GO?:

Tickets will be available at Gravity Records.

July 28

SALE SOIREE

Memminger Auditorium

CHARLESTON

WHAT: Shop the night away, enjoy complimentary champagne cocktails while raising funds for PAR (People Against Rape). 100% of all donations collected during the Sale Soiree will go directly to PAR.

WHEN:

July 28th 7-10 pm

WHERE:

Memminger Auditorium / 56 Beaufain Street

WANNA GO?:

$10 for advanced tickets at

www.peopleagainstrape.org or participating retailers. $15 at the door.

August 7

Brooklyn Arts Center Wedding Show

Brooklyn Arts Center

WILMINGTON

WHAT: Connect
with the region's top wedding planners and a wide variety of the
Southeast's most sought-after vendors as they present style, romance,
and elegance—displayed as actual weddings at this stunning venue. Jess
James and Zach Hanner will host this super fun, stylish, and
one-of-a-kind wedding show.

WHEN: August 7th from Noon-4pm

WHERE: Brooklyn Arts Center at St. Andrews / 516 North 4th Street Downtown Wilmington

WANNA GO?: Tickets are $10. CLICK HERE.