Naturally, florals bloom into our wardrobe each spring and summer along with pastels and diaphanous fabrics. But this season there seems to be a little extra pollen in the air, resulting in a bit of a frenzied floral fixation. It's all about finding a floral that strikes your fancy. Here are a few of my favorite recent floral purchases that I can't seem to get enough of. No sign of wilting here…
Vintage Burberry floral blouse from A Second Time Around
Liberty of London vintage floral tie (last season) and
Laura Ashley floral kick pleat skirt from 
The Wonder Shop
I admit to wearing this Burberry blouse three days
in a row starting the day I purchased it.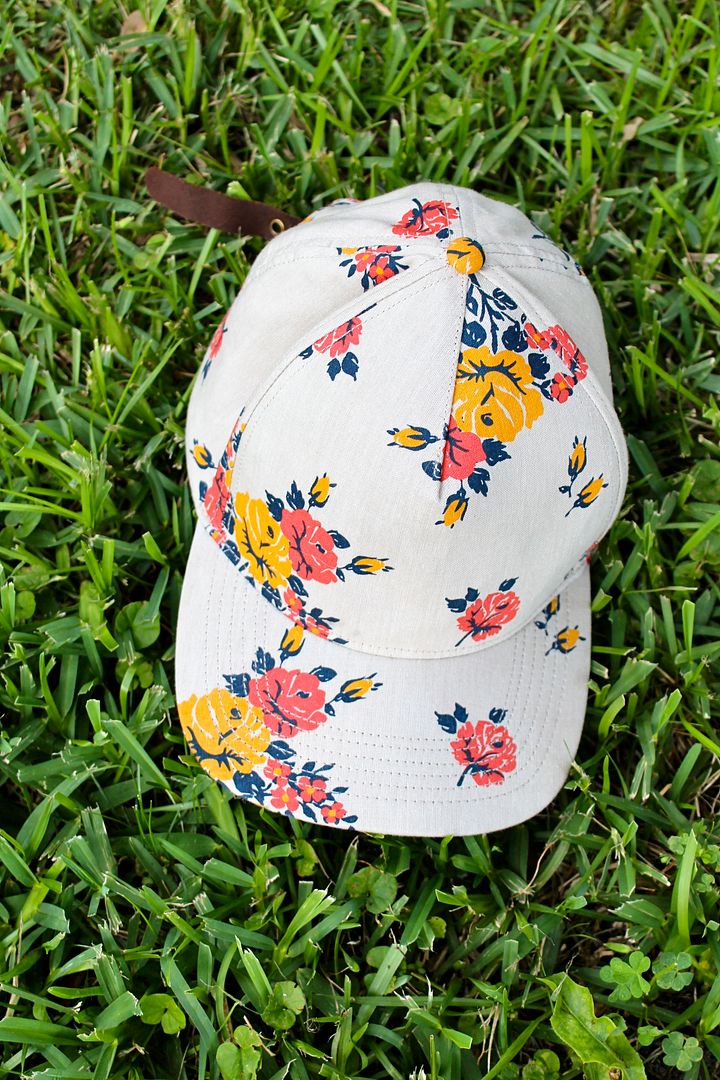 Floral OBEY hat from Urban Outfitters –
I can be spotted walking Dakota wearing this most mornings
Insight Magnolia print swimsuit $88 from Edge of Urge
I think my search is finally over for a pretty yet
sexy one-piece that is not over $200!
Just the motivation I need to get me to the beach
(and back into hot yoga and maybe some Zumba!)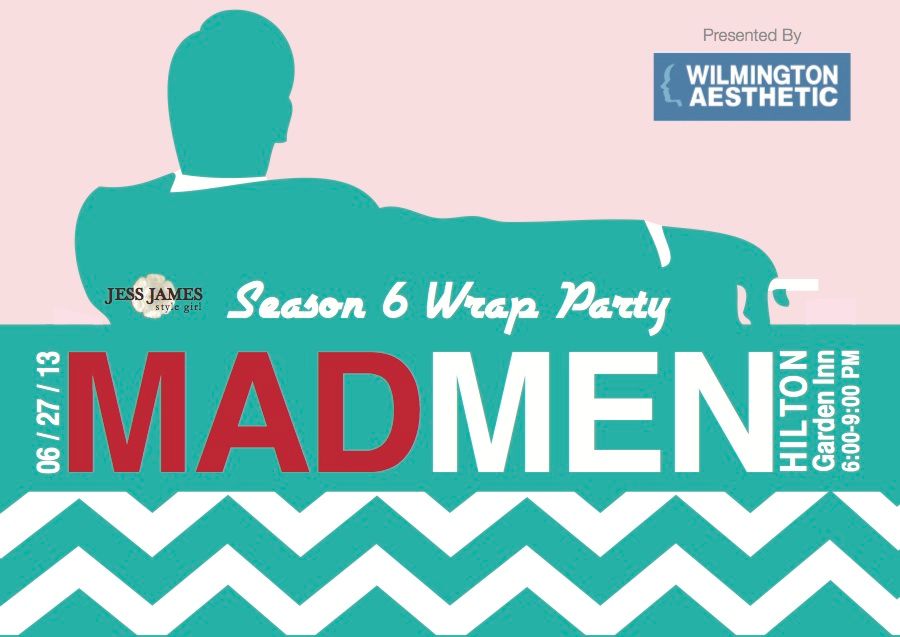 Click HERE for MAD Details + Tickets!
SHOP IT: Florals

3.1 Phillip Lim Tromp L'oeil Corded Dress (size 6)
is now on sale for $325 (Orig. $650) from Beanie + Cecil
L: Lace trimmed floral shawl jacket from Hallelu 
R: Vintage bombshell floral ruffle playsuit XS/S $128
from Adored Vintage
L: Vintage 1990's Accomplice floral maxi skirt size Small $50
from Style Girl Vintage available at aMuse 
(Photo by Melissa Hebert Photography)
R: Shown to Scale "Bundy" vintage Hawaiian floral print two-piece
dress with buttoned cut-out waist $70 from Edge of Urge
Flowers are not just for the ladies anymore, folks.
L: Cargo floral denim shorts from Bloke
R: Insight Grateful Dead floral shirt from The Annex
WHAT'S IN YOUR BAG
My Hayden Reis "Capri" beach bag
(inspired by our honeymoon on the
Amalfi Coast), available at Torri/Bell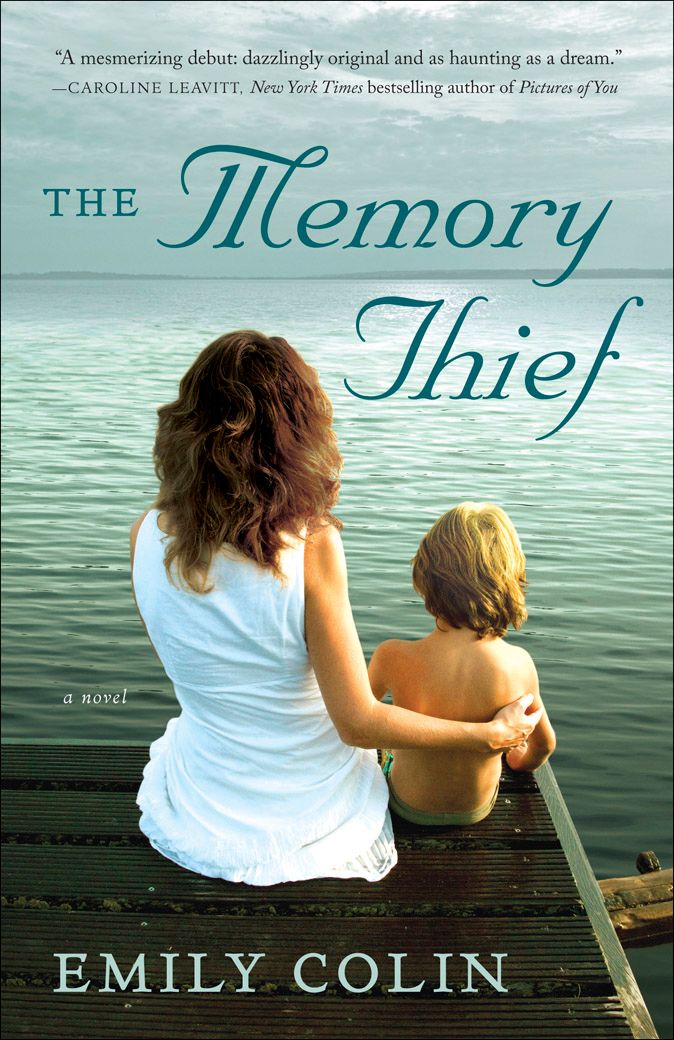 #whatimreading
Back when James + Dunne hosted our fashion shows up at Odessa,
we worked with Emily Colin at DREAMS in coordinating our fundraising
efforts for the DREAMS program. I have recently had the pleasure of reading
Emily's first novel "The Memory Thief" centered around "one man's vow to his wife,
sparking a remarkable journey that tests the pull of memory and reaffirms the bonds of love."
A hopeless romantic desperate for an engaging read, I couldn't put it down!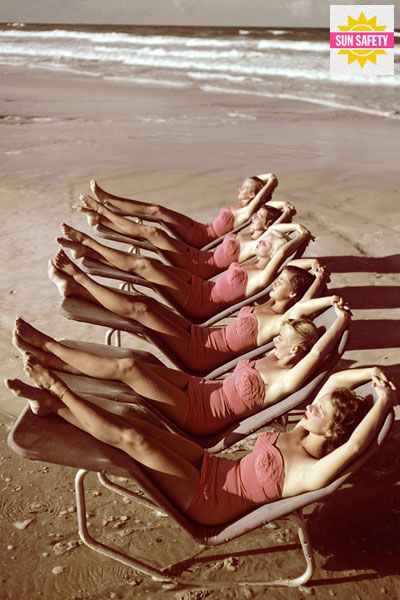 #whatimwearing
Considering one in five Americans are diagnosed with skin cancer (and I am one of them!), I thought it was in our best interest to consult an expert when it comes to protecting our skin at the beach this summer. Dr. Rosalyn George, owner of Wilmington Dermatology Center, answered a few of my
burning questions: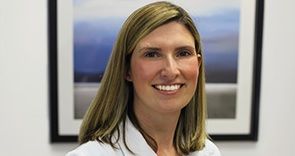 ff: What are some of the most popular skincare myths?
"Many fear that sunscreens and micronization of the chemicals are dangerous, but no published studies show that sunscreen is toxic to humans.  People also often think if they are already tanned or have a spray tan they already have UV protection and won't get burned.  The fact is you are still receiving damaging rays from the sun and you should always wear sunscreen."
ff: Which sunscreen is in your beach bag?
"It's often a trial and error based on personal preference, but the most important thing is to make sure it is broad spectrum protecting against  UVA and UVB rays and has a high SPF.  I personally prefer Revision's tinted Intellishade SPF40 for daily use.  For those looking for chemical-free sunscreens, SkinMedica Daily Physical Defense is a great option without the chalky feeling.  For use at the beach or during sports, consider SkinCeuticals Sport UV or even Coppertone Sport in lotion or spray form."
ff: Is there anything we can do to reverse skin damage?
"Use a product like SkinMedica's TNS essential serum or a retinol/Retin A at night, and a antioxidant like Skinceuticals phloretin or SkinMedica's Vitamin C&E complex in the morning. For reversing years of sun damage and pigmentation changes, several options exist with increasing potency including chemical peels – the Clear+Brilliant laser with minimal downtime and the more aggressive Fraxel Dual laser."
ff: Any other tips for protecting our skin this summer?
"There are two common mistakes I see with sunscreen: First, it is not applied early enough. It takes about 20 minutes for it to be absorbed in the skin. Apply it before leaving your house. Second, people forget to reapply. Your product must be reapplied every 2 hours as it breaks down with water, sweat, etc. Finally, sunscreen isn't always the ultimate solution. Don't forget to add protective clothing such as hats, sunglasses, fabulous sun shirts, rash guards for men, and cover-ups at the beach."
Saturday June 22 – ALL DAY!
Lumina Station Shopping Soiree
Aqua Fedora (as well as the Style Girl Collection),
Island Passage, Gentlemen's Corner, Lilies and Lace,
Monkee's, Airlie Moon, Jennifer's, J. McLaughlin, Tickled Pink,
and Portland Grille will all be coming together to offer
amazing deals while you sip champagne and shop the sales (for a cause!)
Aqua Fedora will be having a STOREWIDE SALE!
All clothing, shoes and accessories will be 25% off!
A portion of all sales will be donated to
The Carousel Center for Abused Children.
Any purchase at all participating stores
will enter you to win a
$150 gift certificate to Lumina Station!
June 22
HALF United Summer Launch Party
@Bottega Wine  Bar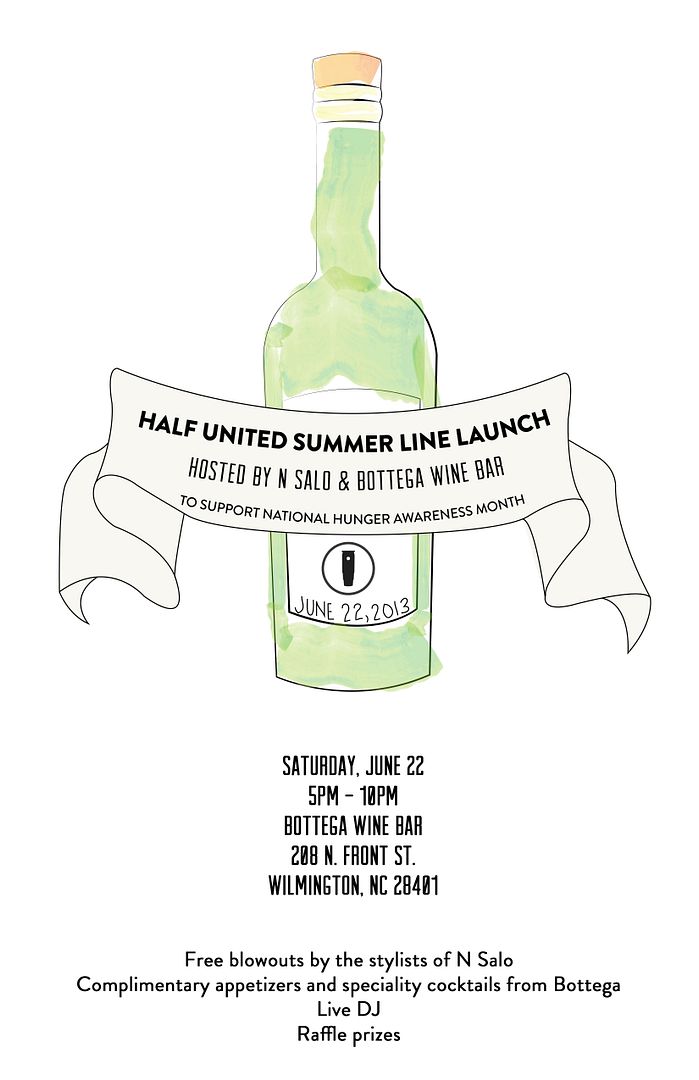 June 27
MAD MEN Season 6 Wrap Party
Hilton Garden Inn, Mayfaire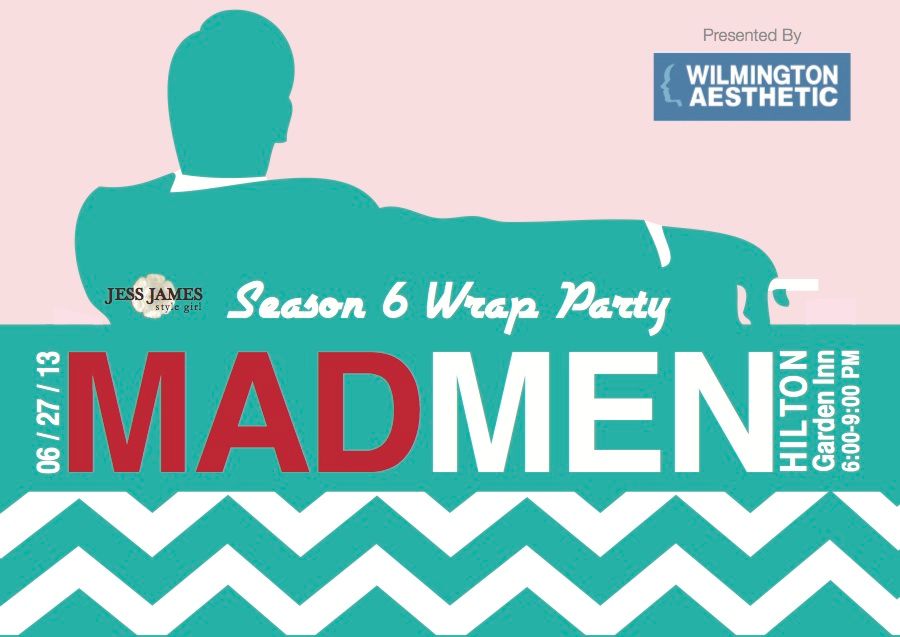 EVENT DETAILS:
Jess James / "FASHION FIX" along with Wilmington Aesthetic
is hosting a high-style Mid-Century inspired "MAD MEN Wrap Party" event
as a follow-up to the success of the "We Miss MAD MEN" and "Mad Men Returns" events the past two years. Since MAD MEN Season 6 is coming to a close, let's give our favorite Sunday night friends a celebratory send-off with style!
SHOP VINTAGE:
Shop vintage finds from Box Office Vintage at The Bargain Box,
Tenderlane Vintage, Style Girl Vintage Collection + more!
ENJOY:
* MAD MEN Models
(including the retro babes by the pool)
* Finale Episode Viewing
* Land Rover Photo Booth Fun
* Retro-Inspired Music
* Cat Eye Beauty Bar with Amy Kennison
* Massages by the Pool with Hannah
WHEN: Thursday, June 27 from 6pm-9pm
WHERE: Hilton Garden Inn, Mayfaire
WHAT TO WEAR:
Fabulous Prizes for Best Dressed MAD MEN character – male & female.
Get inspired by your favorite episode of the season!
WANNA GO?:
Admission includes light bites
and 2 complimentary drink tickets (beer or wine).
GET YOUR TICKET NOW!
$15 in advance at www.stylegirljessjames.com
($20 at the door)
Models' Hair: Emily Rodriguez and Monica Kelly of Steven Ward Hair
September 19
3rd Annual Great Gatsby Gala
The City Club
GREAT GATSBY GALA
Hosted by Jess James, this style-based event kicks off The City Club's membership drive (with an 80% discount the night of the event) and is inspired by Fitzgerald'sGreat American Novel, the recent Baz Luhrmann film and the joie de vivre of the Jazz Age glamourized by Scott and Zelda Fitzgerald. The Great Gatsby Gala is the City Club of Wilmington's  only event open to the public. You do not want to miss this special event!
Don't forget to mention you saw this amazing
deal in the FASHION FIX!