Although MAD MEN Season 6 is set in the late 60's, each character maintains their own signature style developed by Costume Designer Janie Bryant over the past several seasons. Don sticks to his classic suits and striped ties while Joan continues to give new meaning to the "wiggle" dress. Peggy is putting some polish to her mod skirt suits and adding a bit of panache with neck ties and berets while Megan and Harry Crane (MAD MEN's most fashion-forward characters) really bring a touch of the 70's with graphic prints, go go boots, mini skirts, bell bottoms and even a t-shirt!
I had the pleasure of meeting Janie Bryant during Charleston Fashion Week a few years back and have stayed in touch via social media. When I mentioned to her that I was hosting another MAD MEN party (Season 6 Wrap Party June 27th at Hilton Garden Inn), she replied, "That's so exciting about your party! I always love seeing your photos afterwards." Sooo Wilmington, that means we need to step up our MAD MEN style, no?
Here's a quick Q&A with Janie Bryant
on this season's MAD MEN style:
ff:
What did you think about all the speculation and comparisons between Megan and Sharon Tate? Did you anticipate that sort of reaction?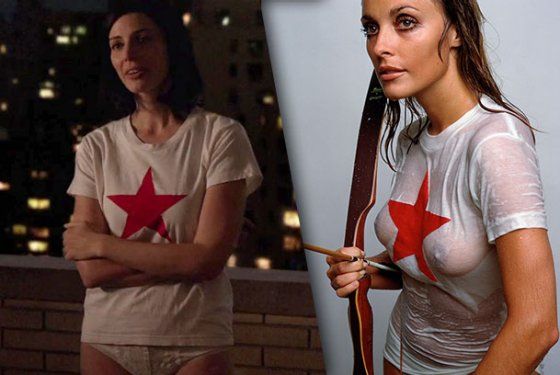 "I can't really comment on people's conspiracy theories about the show. There are hundreds of them out there. I can say I never thought it would be just a T-shirt that got people so excited."
ff:
What do you imagine Harry Crane's style mantra to be?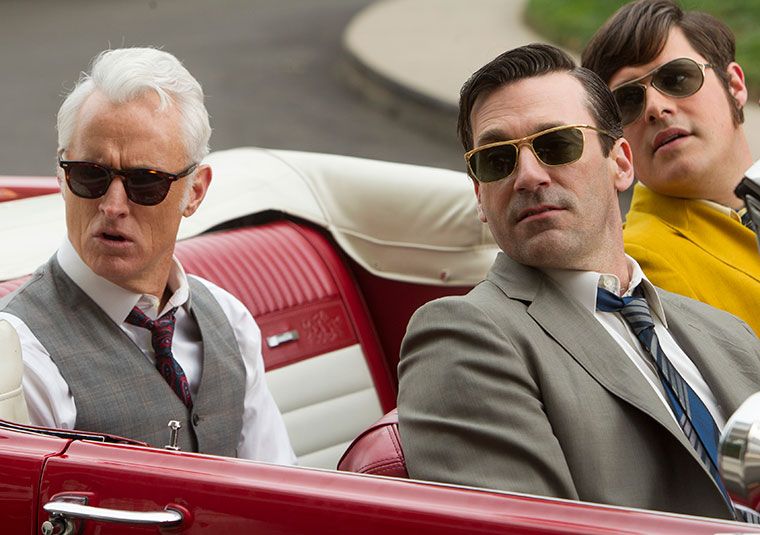 "Harry is a wannabe and his costume design is always rooted in that expression of characterization."
ff:
What kind of new looks can we expect from Betty now that she's got her groove back?
"No comment."
ff:
Who was the most fun to dress in Season 6?
"There have been so many amazing costume design moments in Season 6 that it's hard to choose just one character. My favorite character for the costume design always changes depending on the episode: Harry, Betty, Megan, Sally, and Sylvia to name a few!"
ff:
Which one of the character's (wardrobe) closet would you most like to raid?
"Megan, for sure, is the closest to my design aesthetic!"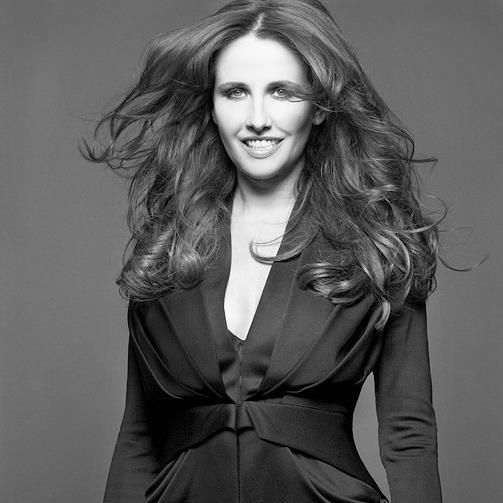 MAD MEN
Costume Designer
Janie Bryant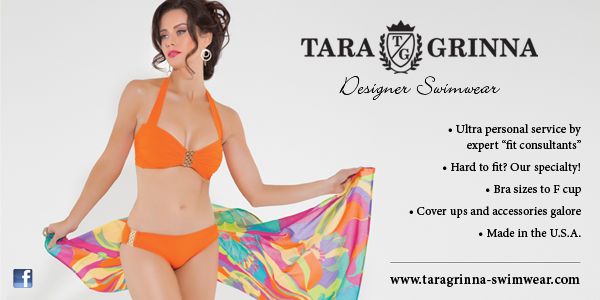 Betty's transformation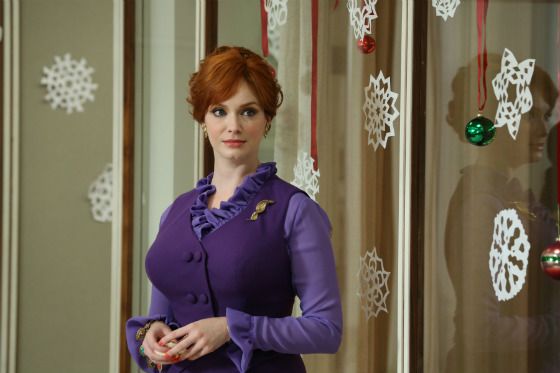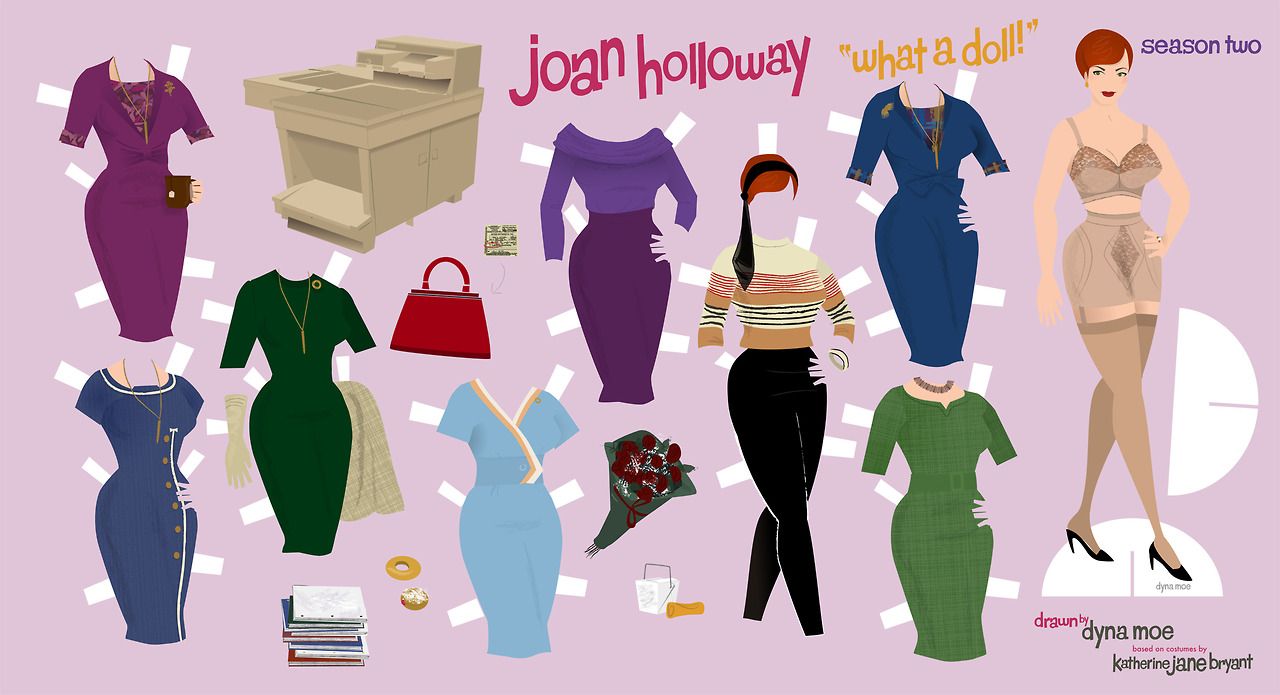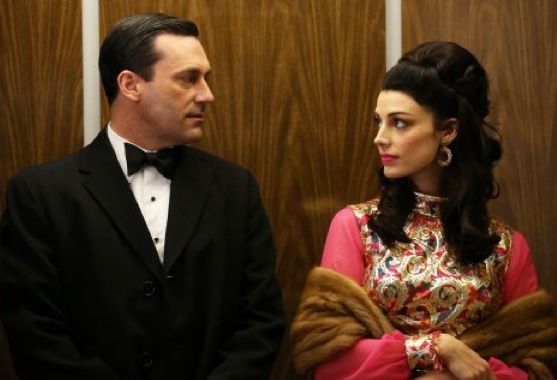 Don and Megan on the town
Peggy's mod graphic print
dress coordinates perfectly
with Ted's office wallpaper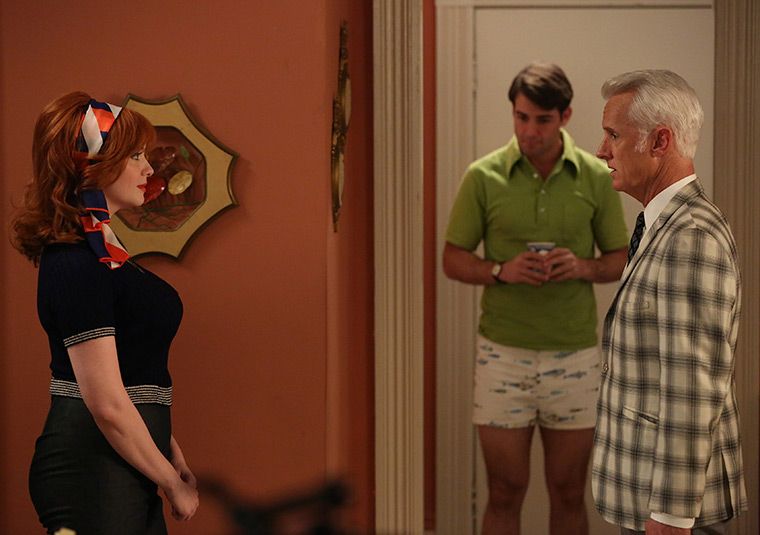 Note: Joan's hair scarf, Roger's
plaid and most memorably, Bob Benson's
fishy beach short-shorts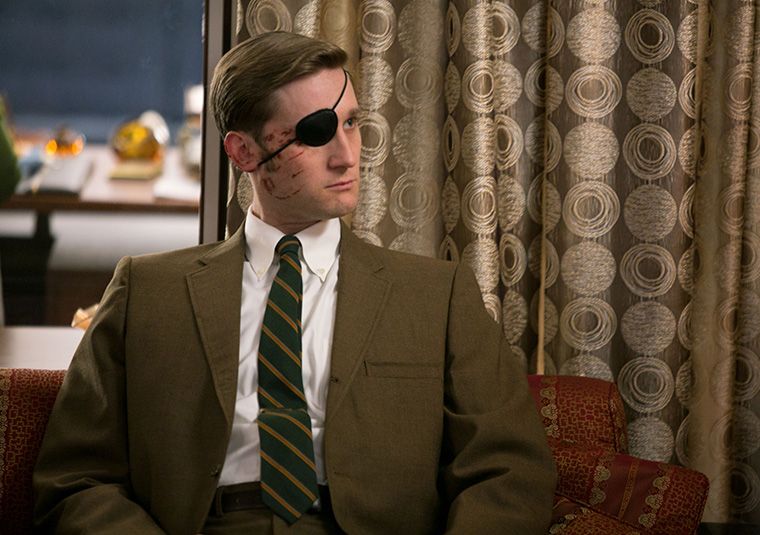 Have an old pirate outfit?
Channel Ken Cosgrove!
And, don't forget your tap dancing shoes 😉
L: Megan getting inspired by the 70's
R: Megan & Don hang loose in Hawaii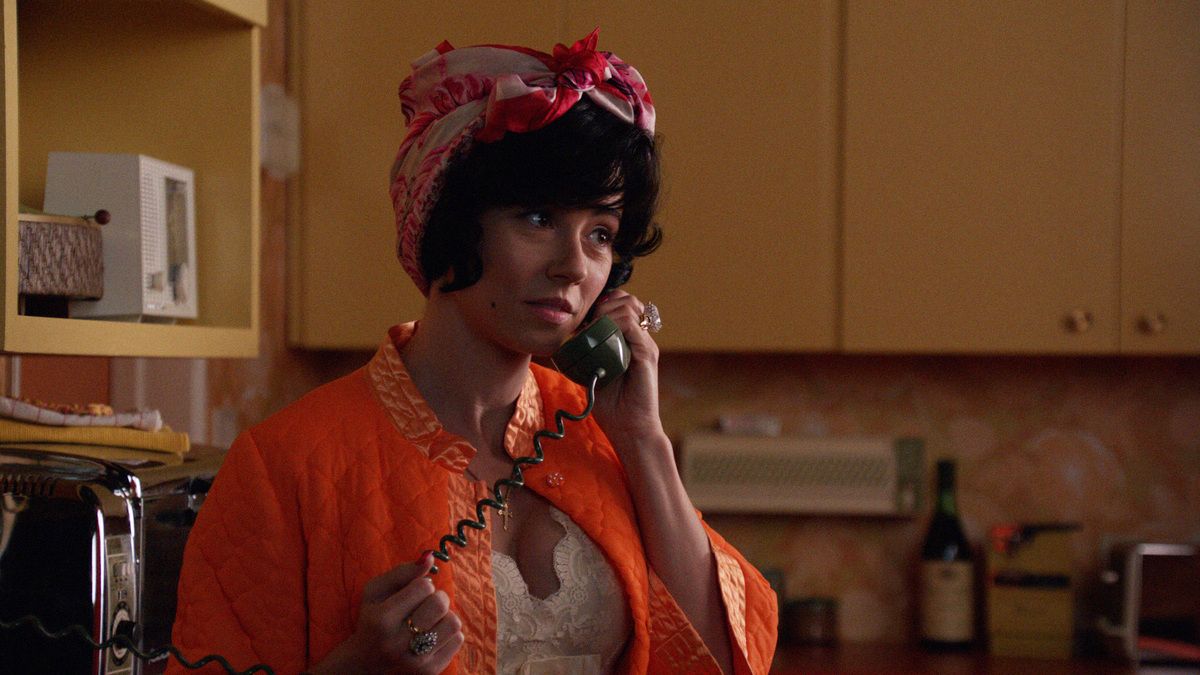 Sylvia's philandering housewife attire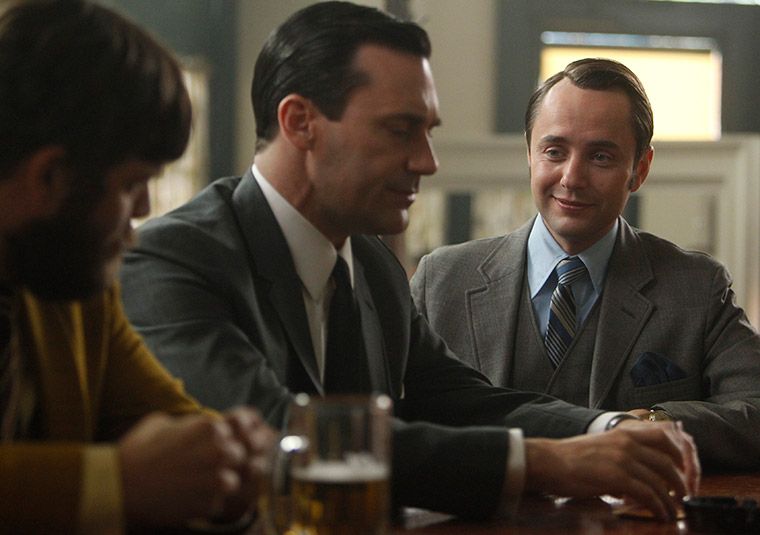 Pete is as swarmy as ever.
Only change is perhaps his hairline.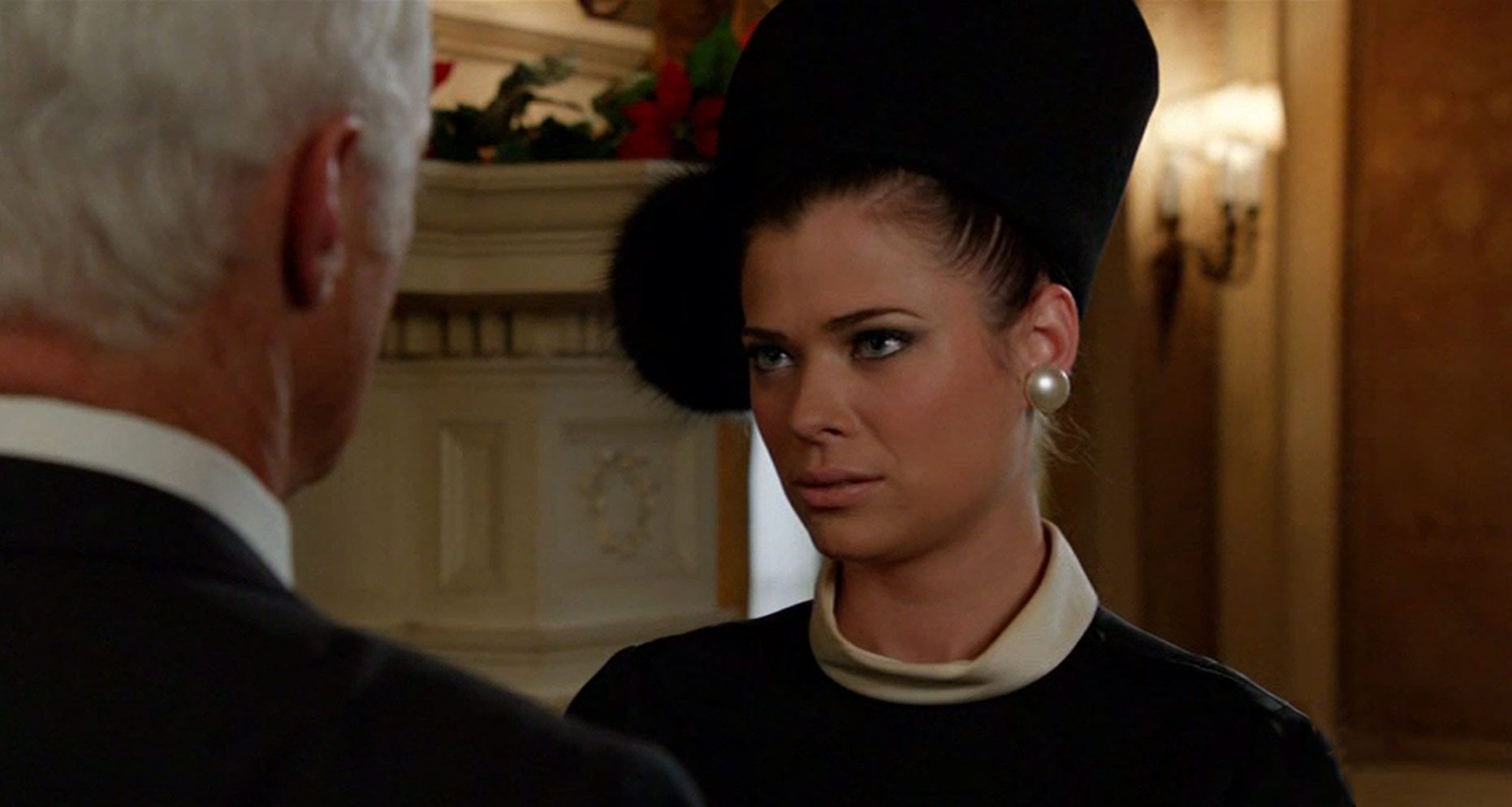 Jane's ultra chic funeral attire.
MAD MEN:
WHERE TO SHOP
Along with
Bargain Box's
Director Kathy Vezzetti, we curated a
special MAD MAN rack chock full of vintage 1960's attire
from their vintage room and high-end vintage from The Box Office.
Come to Bargain Box ASAP for first dibs!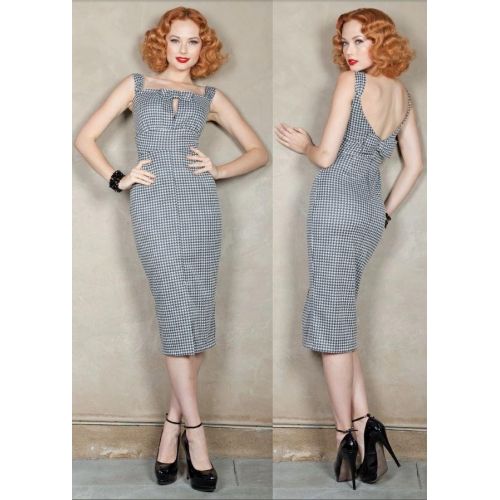 If vintage is not your thing and you prefer new but
with a vintage feel, it's time you discover
Tenderlane
(located at Uptown Market)
Joan Allisen York offers figure-flattering dresses
that even Joanie would swoon over!
MAD MEN:
BEST DRESSED PRIZES
Brackish Bow Tie
Newest Feather Style – The Peacock
Handcrafted in South Carolina
$175
Vintage emerald green drop clip earrings $28
Printed paisley metallic clutch $28
from The Box Office at The Bargain Box
Vintage Valentino tie $32 + Vintage cigarette holder $48
from The Box Office at Bargain Box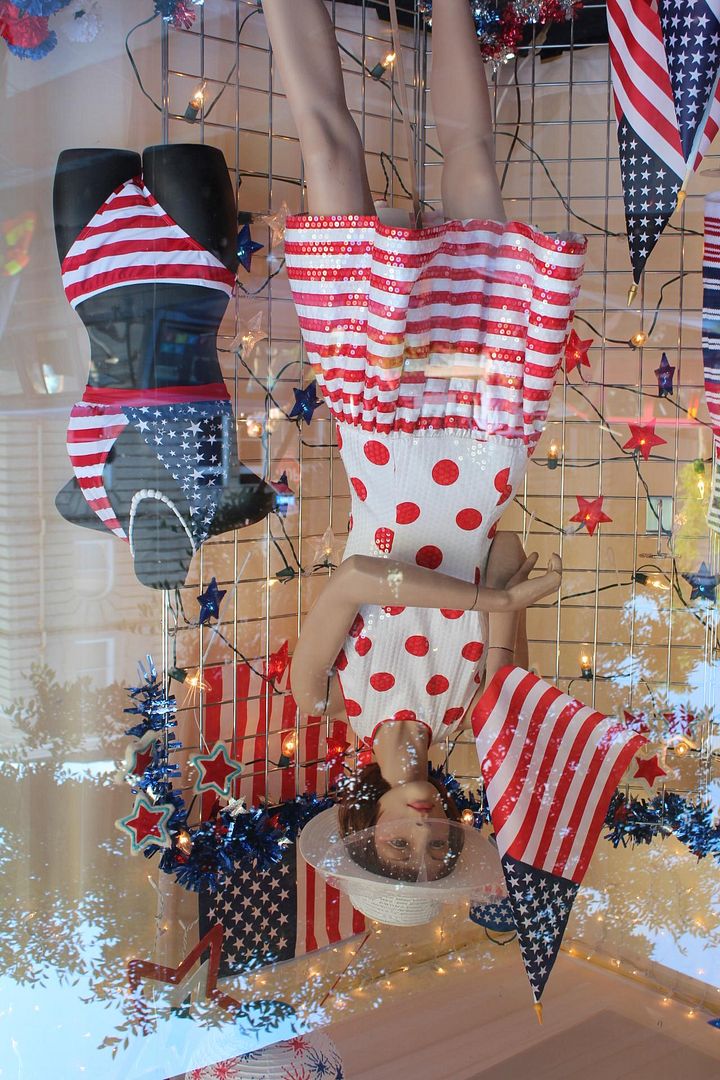 $75 gift certificate from
A Second Time Around
(4th of July shopping spree?)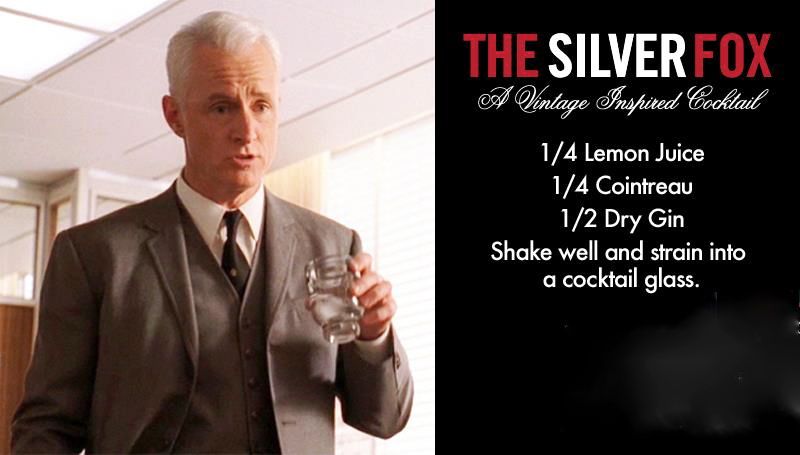 Sip Joel Finsel's MAD MEN inspired
cocktail – The Silver Fox – by the pool
at Hilton Garden Thursday night!
SHOP IT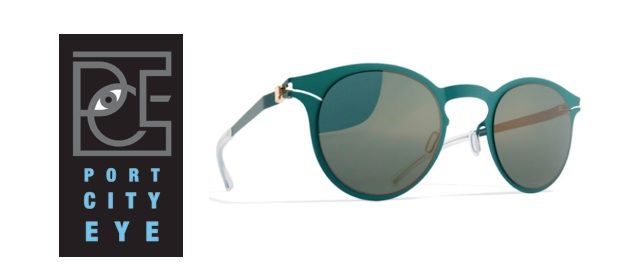 Mykita "Truman" shades from Port City Eye $473
Brilliant green with gold accents and gold flash mirror lenses,
this frame is made of titanium which makes it very light weight and durable.
A LOOK BACK
at past MAD MEN Fun!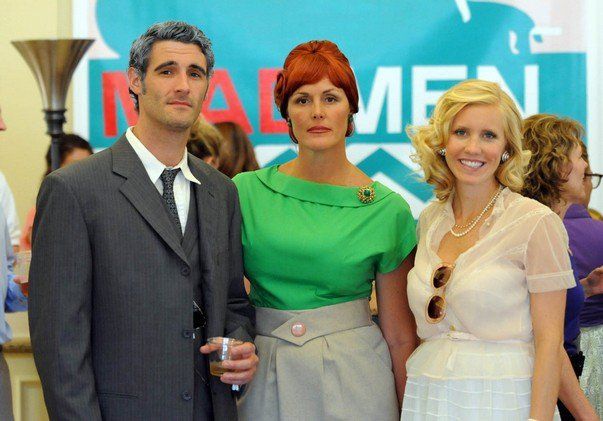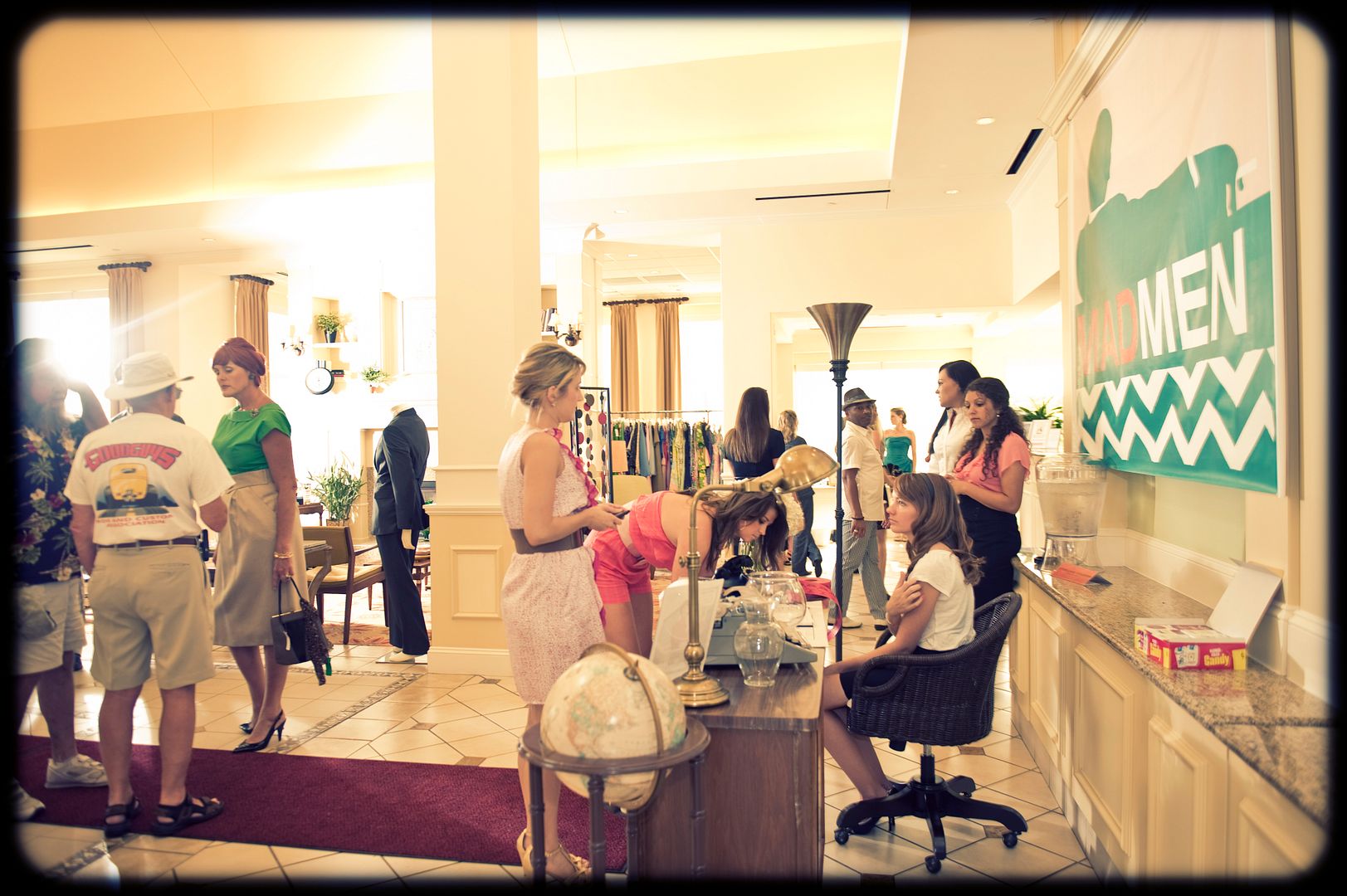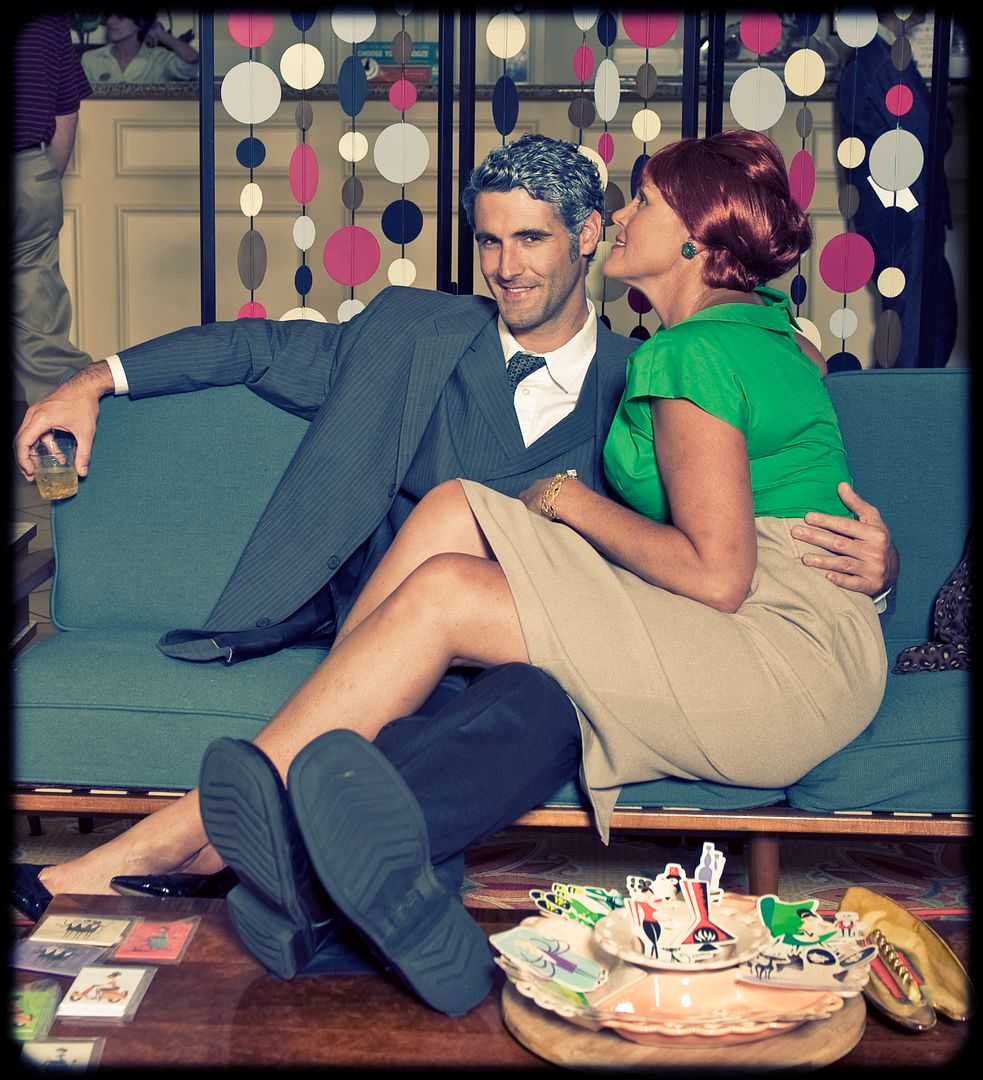 Click above to watch Blueberry Creative's Video
from the first "We Miss MAD MEN" Party
at Hilton Garden Inn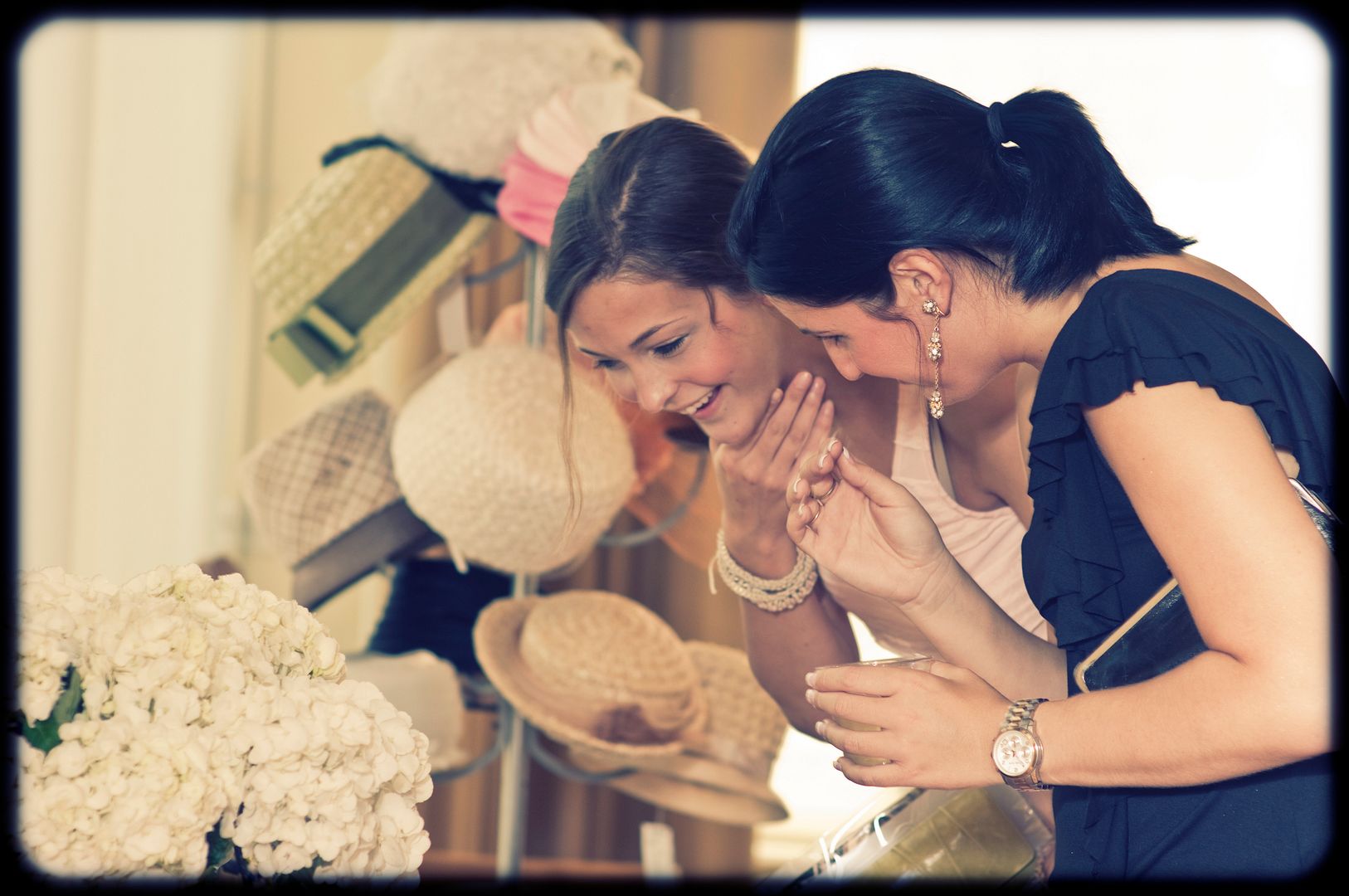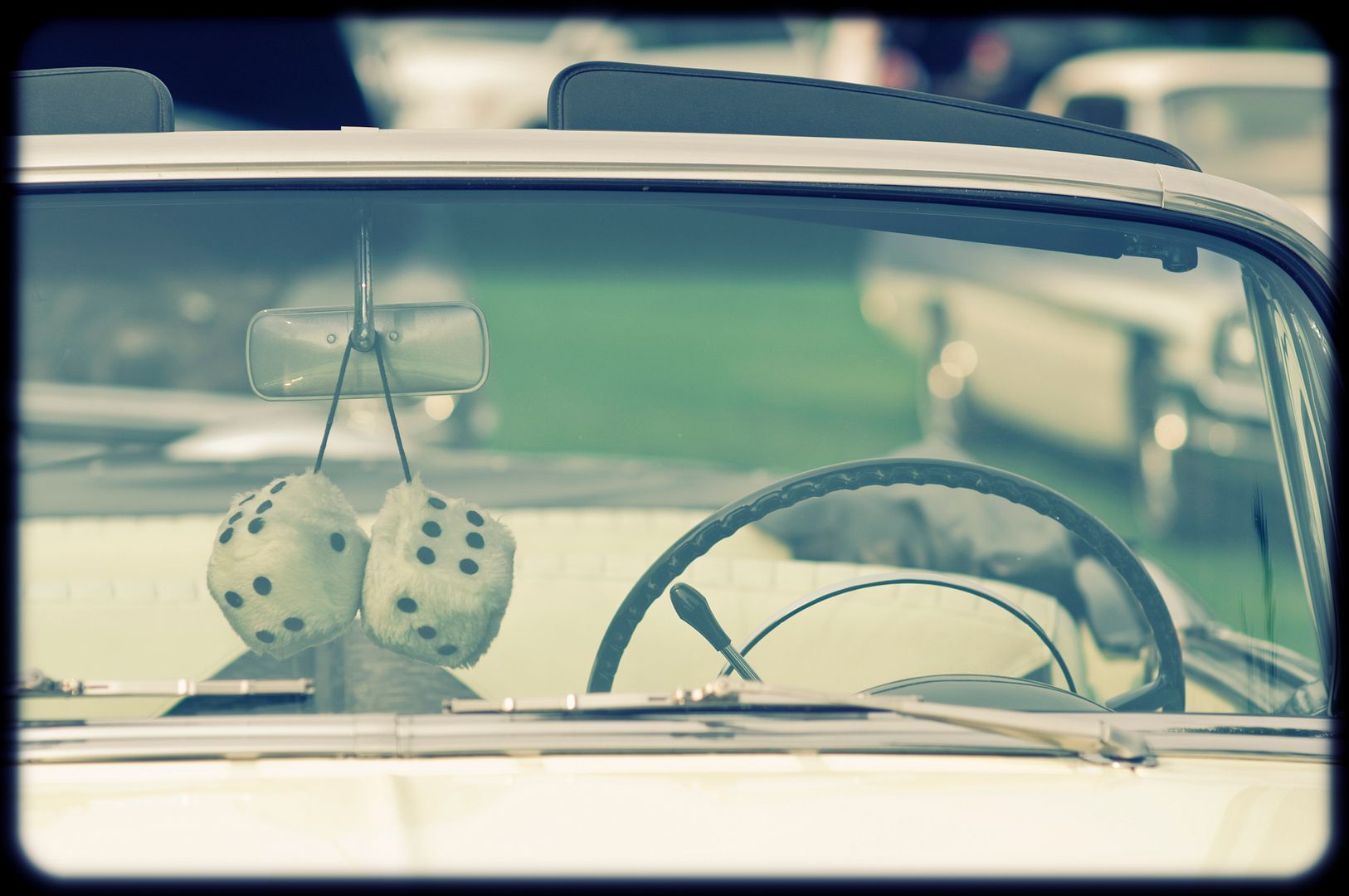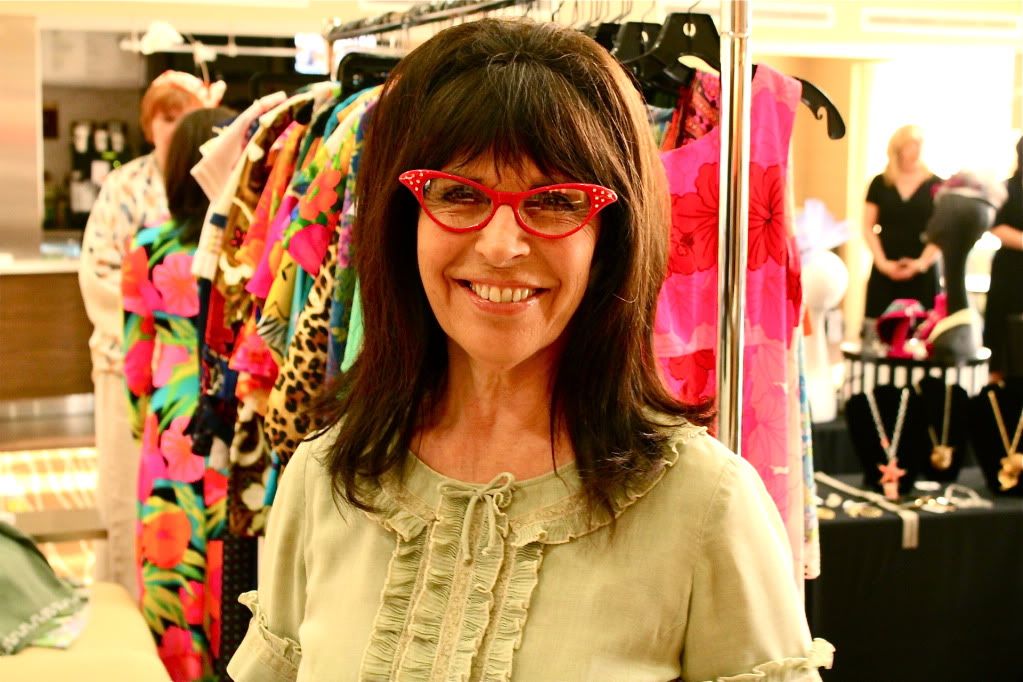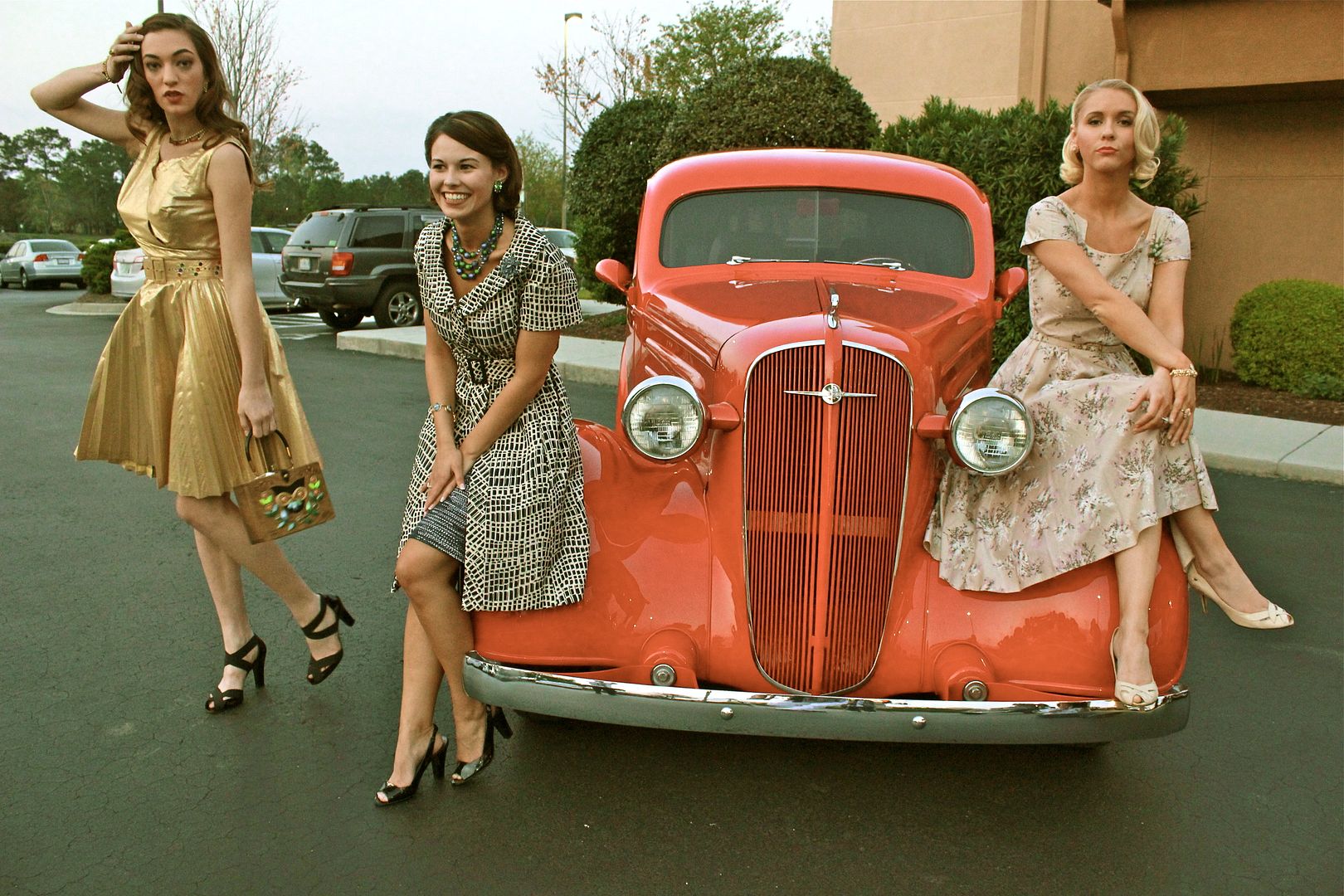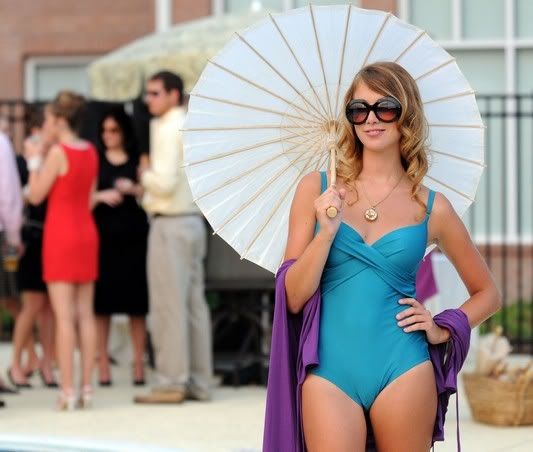 And yes, our retro babes by the pool will be there Thursday night!

TONIGHT!
Charlie Mars Show
The Circular Church
CHARLESTON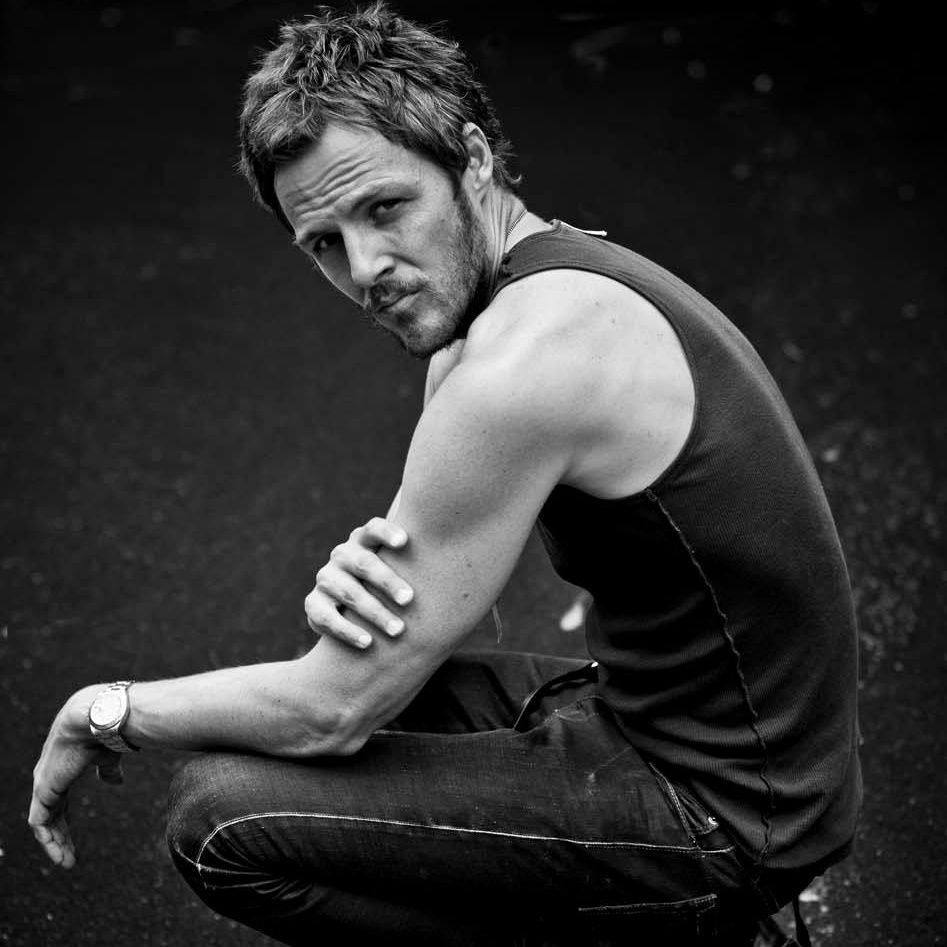 WHAT:
Charleston Listening Room Series presented by Awendaw Green
and Suncoast Promotions welcomes Charlie Mars and Tyler Mechem to
Charleston's best listening space, The Circular Church.
WHEN: TONIGHT 7:30pm-11pm
WHERE: The Circular Church – 150 Meeting Street
Downtown Charleston
WANNA GO?
Tickets: $15 in advance (Click HERE)
$20 at the door
Saturday June 22 – ALL DAY!
Lumina Station Shopping Soiree
Aqua Fedora (as well as the Style Girl Collection),
Island Passage, Gentlemen's Corner, Lilies and Lace,
Monkee's, Airlie Moon, Jennifer's, J. McLaughlin, Tickled Pink,
and Portland Grille will all be coming together to offer
amazing deals while you sip champagne and shop the sales (for a cause!)
Aqua Fedora will be having a STOREWIDE SALE!
All clothing, shoes and accessories will be 25% off!
A portion of all sales will be donated to
The Carousel Center for Abused Children.
Any purchase at all participating stores
will enter you to win a
$150 gift certificate to Lumina Station!
June 22
HALF United Summer Launch Party
@Bottega Wine  Bar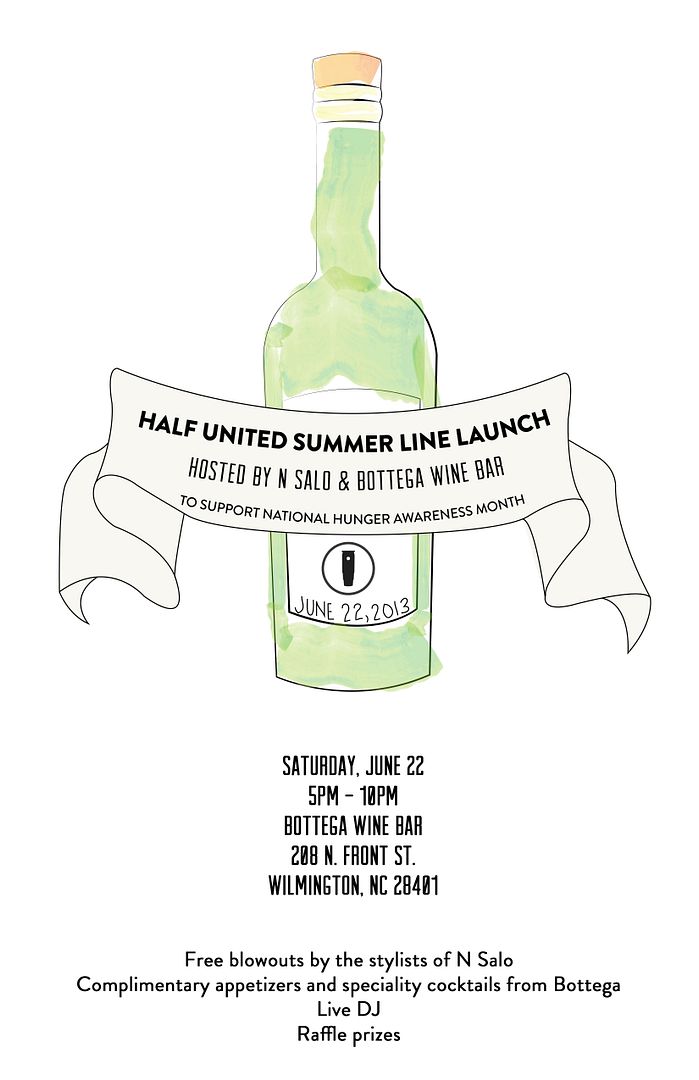 June 27
MAD MEN Season 6 Wrap Party
Hilton Garden Inn, Mayfaire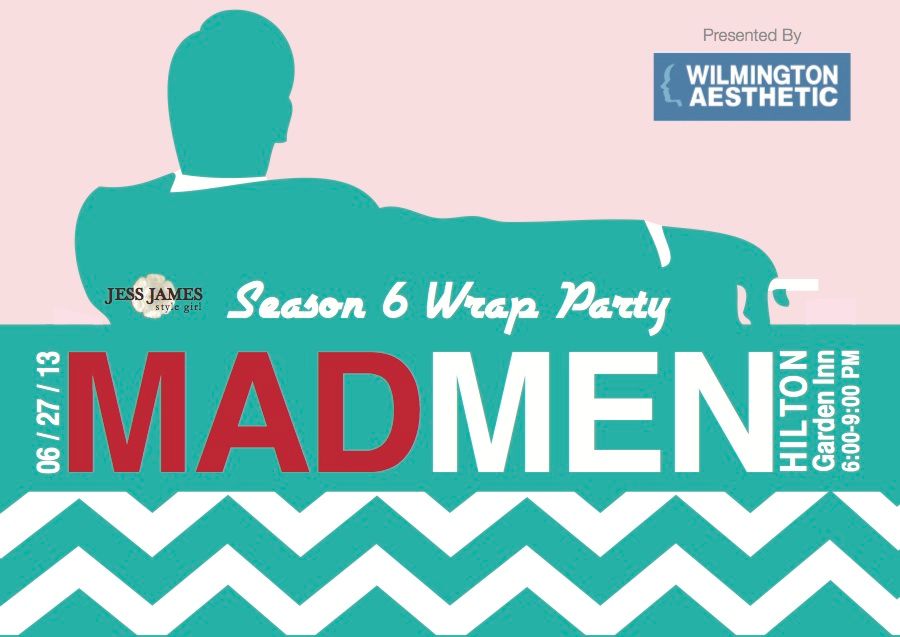 EVENT DETAILS:
Jess James / "FASHION FIX" along with Wilmington Aesthetic
is hosting a high-style Mid-Century inspired "MAD MEN Wrap Party" event
as a follow-up to the success of the "We Miss MAD MEN" and "Mad Men Returns" events the past two years. Since MAD MEN Season 6 is coming to a close, let's give our favorite Sunday night friends a celebratory send-off with style!
SHOP VINTAGE:
Shop vintage finds from Box Office Vintage at The Bargain Box,
Tenderlane Vintage, Style Girl Vintage Collection + more!
ENJOY:
* MAD MEN Models
(including the retro babes by the pool)
* Finale Episode Viewing
* Land Rover Photo Booth Fun
* Retro-Inspired Music
* Cat Eye Beauty Bar with Amy Kennison
* Massages by the Pool with Hannah
WHEN: Thursday, June 27 from 6pm-9pm
WHERE: Hilton Garden Inn, Mayfaire
WHAT TO WEAR:
Fabulous Prizes for Best Dressed MAD MEN character – male & female.
Get inspired by your favorite episode of the season!
WANNA GO?:
Admission includes light bites
and 2 complimentary drink tickets (beer or wine).
GET YOUR TICKET NOW!
$15 in advance at www.stylegirljessjames.com
($20 at the door)
Models' Hair: Emily Rodriguez and Monica Kelly of Steven Ward Hair
July 28
Kids Making It Benefit Hippie Ball
Brooklyn Arts Center
WILMINGTON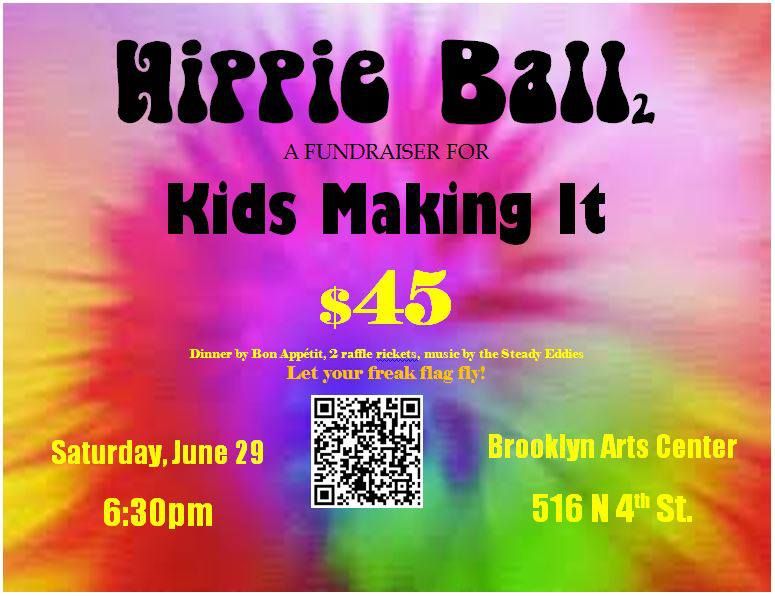 WHO:
To benefit Kids Making It, national award winning local nonprofit that
teaches woodworking, vocational skills, and entrepreneurship to at-risk teens,
a long-term mentorship program where every teen has the opportunity to make products,
sell them in our retail shop, and earn 100% of the profits from
their sales – KMI has a zero dropout rate!
WHAT:
The KMI Hippie Ball, a benefit for KMI, on the 45th anniversary of the
Summer of Love, to raise much needed funds for the program – featuring:
* Music by The Steady Eddies (Stones, Beatles, Van Morrison, Jimi Hendrix,
Jimmy Buffet, Van Morrison, and more from the 60's – 80's)
* Delicious food from Bon Appetit, Coastal Cupcakes and UNCW Catering
* Great live and silent auction items, including a week at Station One on the oceanfront at Wrightsville Beach and a mountain vacation in a home on a beautiful mountain stream + more!
* Great Hippie Decor (lava lamps, period posters, etc.) from Simply Fabulous Events
* Hippie Dress not necessary, but we are awarding prizes for best dressed
hippies and best dancers. Judges: Style Girl Jess James and Bo Dean.
Come Party with us and help the kids at Kids Making It!
WHEN: Saturday July 29th at 7 pm
WHERE: The Brooklyn Arts Center @ 516 N. 4th Street
WANNA GO?
$50 a ticket, includes all the food and two drinks (beer, wine, or softdrinks)
with a cash bar for additional drinks. Buy tickets online at www.kidsmakingit.org,
(Click HERE!) at Gravity Records, at the Kids Making It shops
@ 15 South Water Street, or at the door (if still available).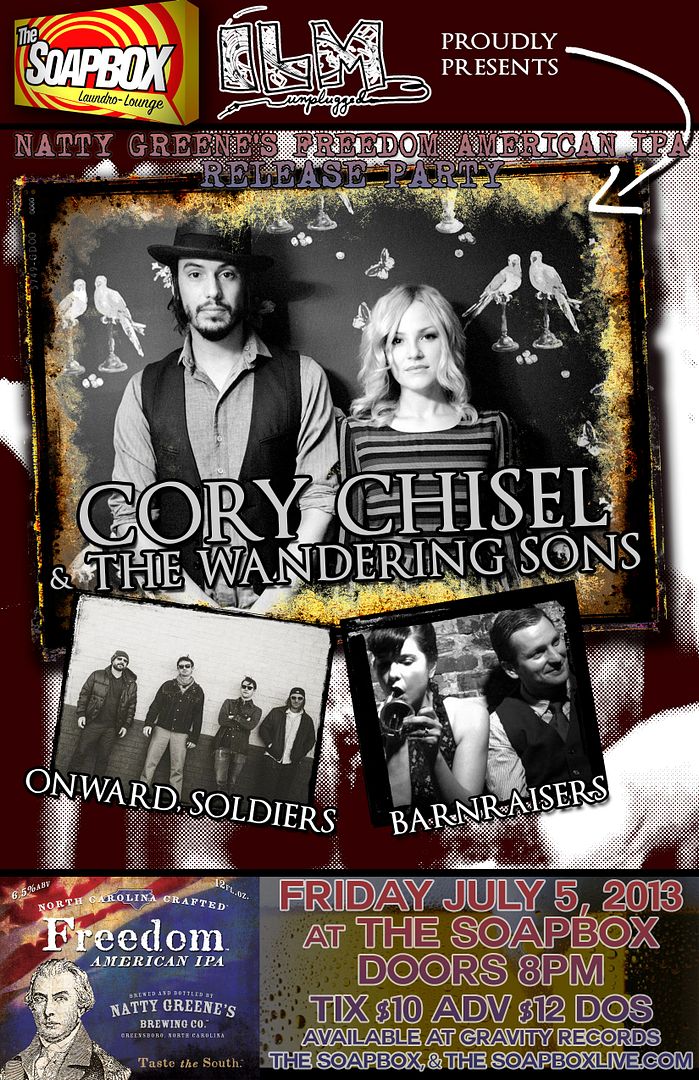 September 19
3rd Annual Great Gatsby Gala
The City Club
GREAT GATSBY GALA
Hosted by Jess James, this style-based event kicks off The City Club's membership drive (with an 80% discount the night of the event) and is inspired by Fitzgerald'sGreat American Novel, the recent Baz Luhrmann film and the joie de vivre of the Jazz Age glamourized by Scott and Zelda Fitzgerald. The Great Gatsby Gala is the City Club of Wilmington's  only event open to the public. You do not want to miss this special event!
Don't forget to mention you saw this amazing
deal in the FASHION FIX!