Thank you to everyone for coming out to support the
7th annual Fall Fashion Preview
presented by Wilmington Dermatology Center.
I love you, guys! Truly.
Here's the first look at this special night of Art + Fashion via behind the scenes and event coverage from Photographers Ben Minor and Ethan Gaskill.
Hannah Lynne, owner of Beauty Bar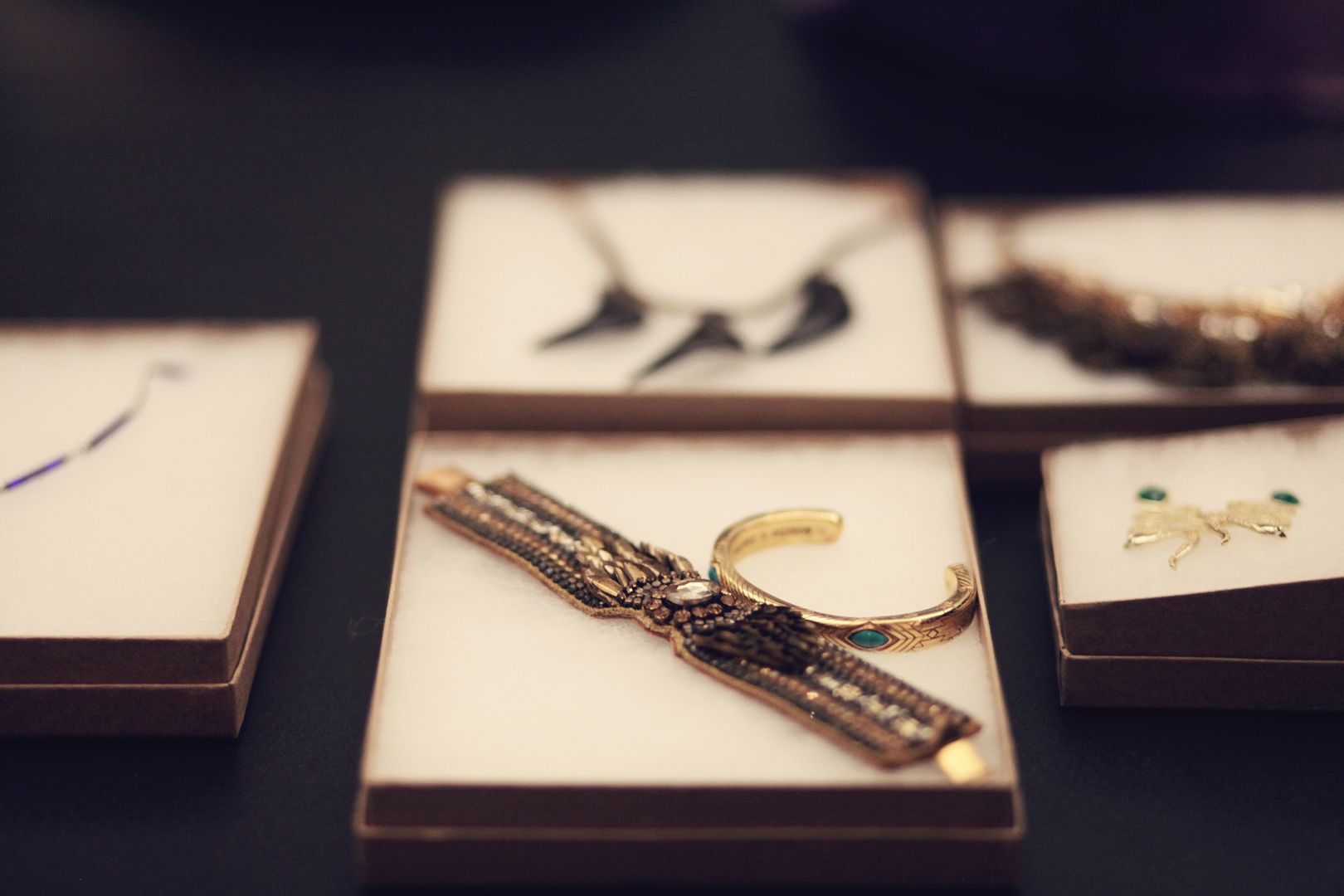 Jewelry from Ziabird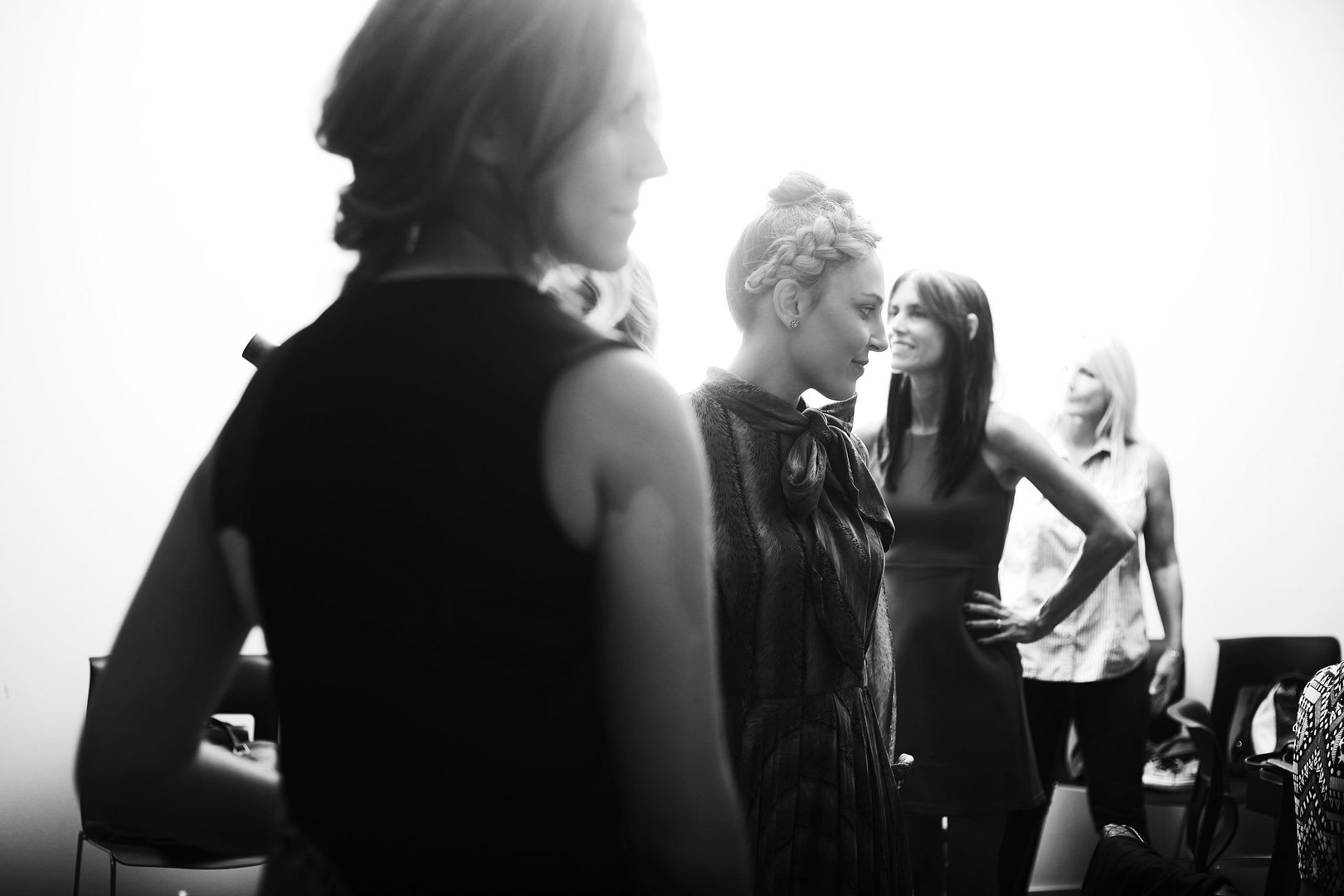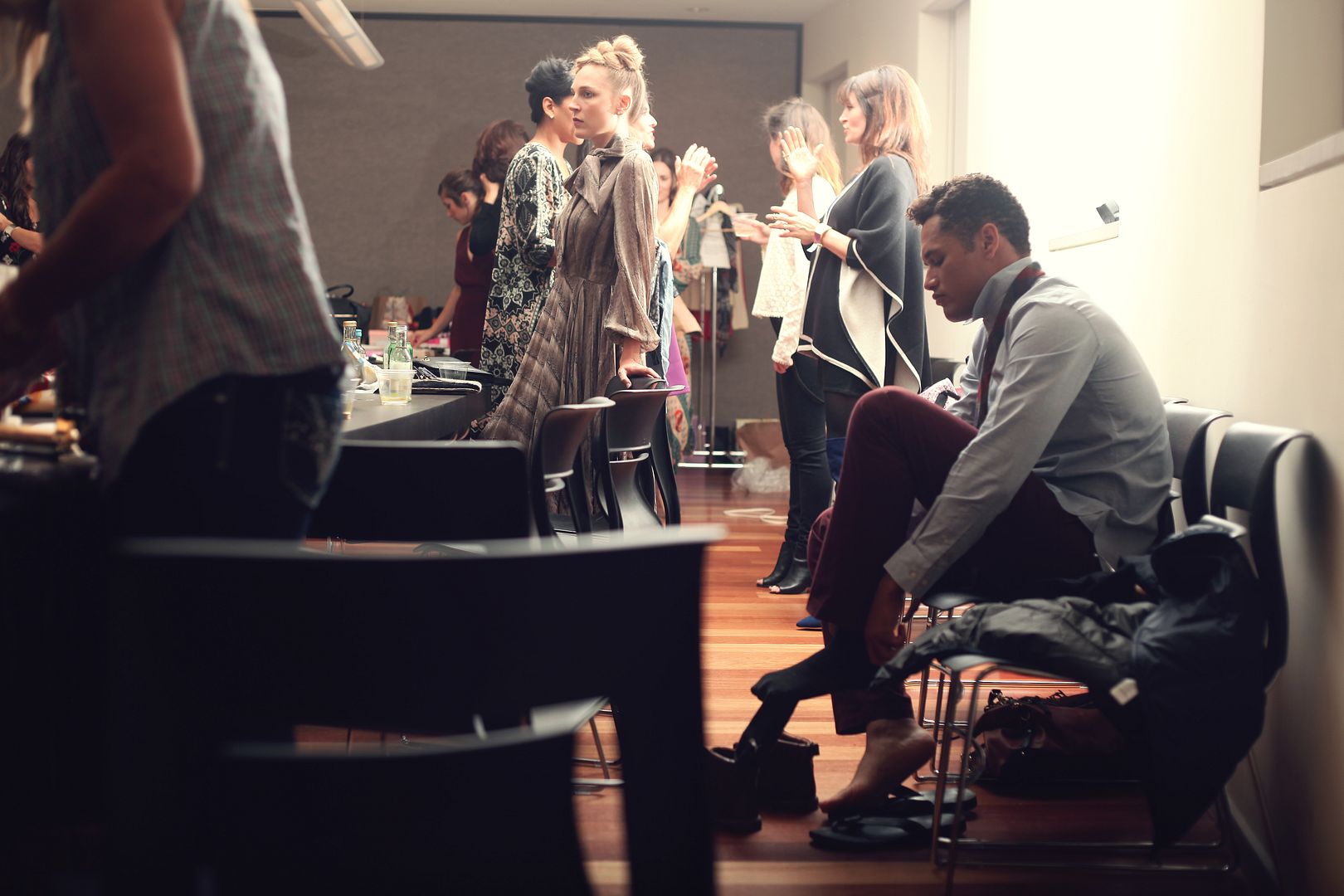 Jewelry made specifically for the fashion show
by Mitzy Jonkheer
Soul Shoetique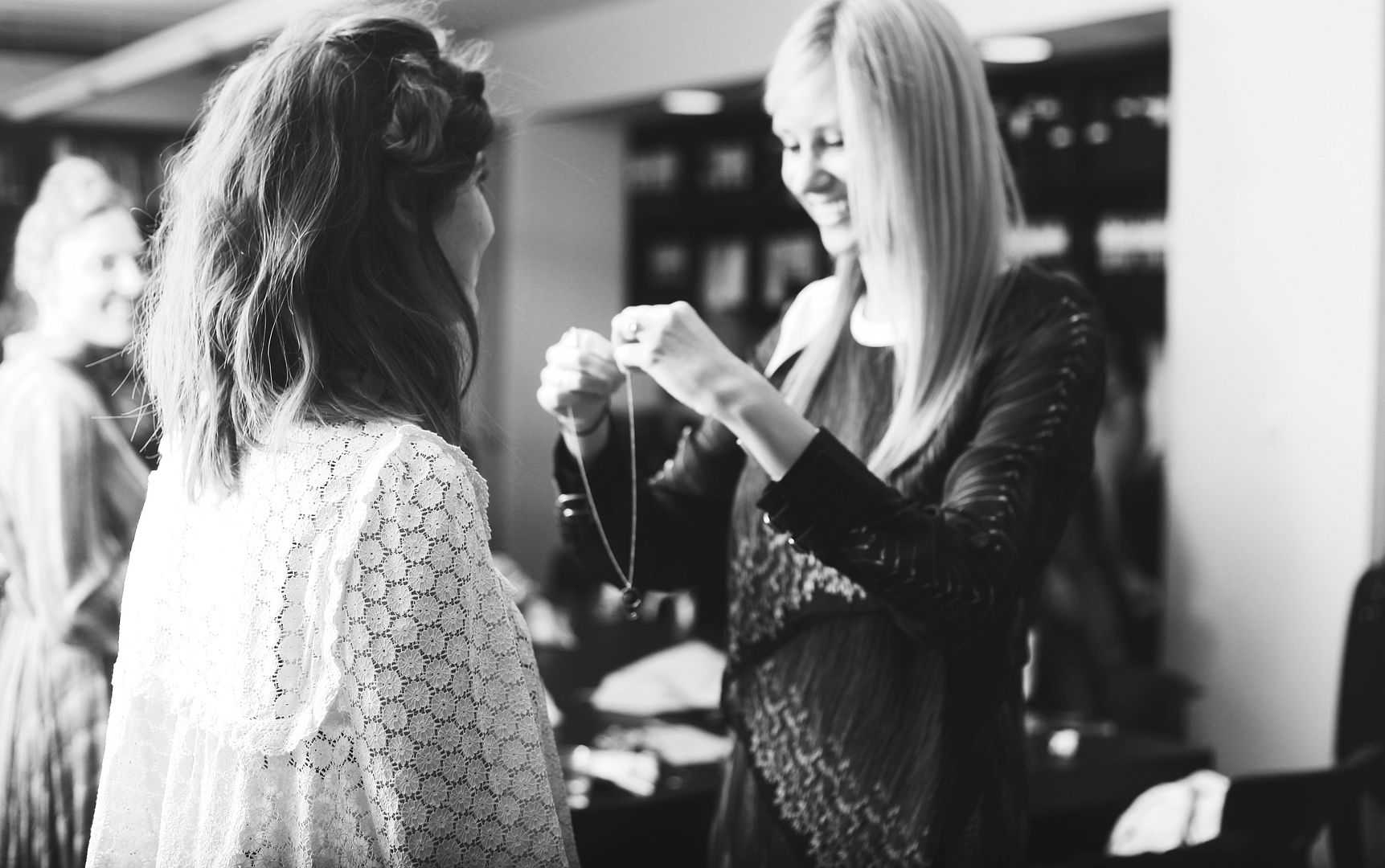 Adorning Blair in TL Workshop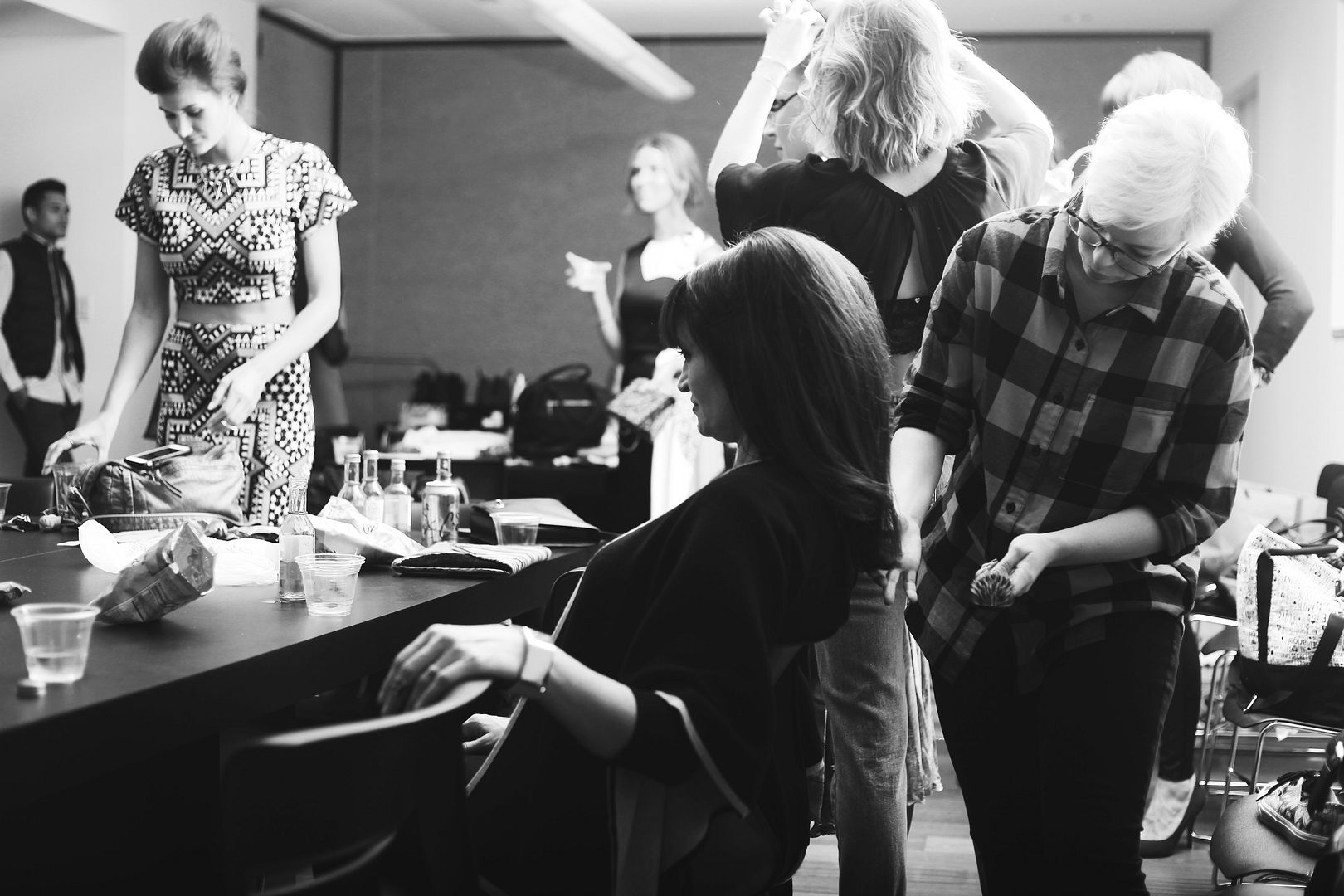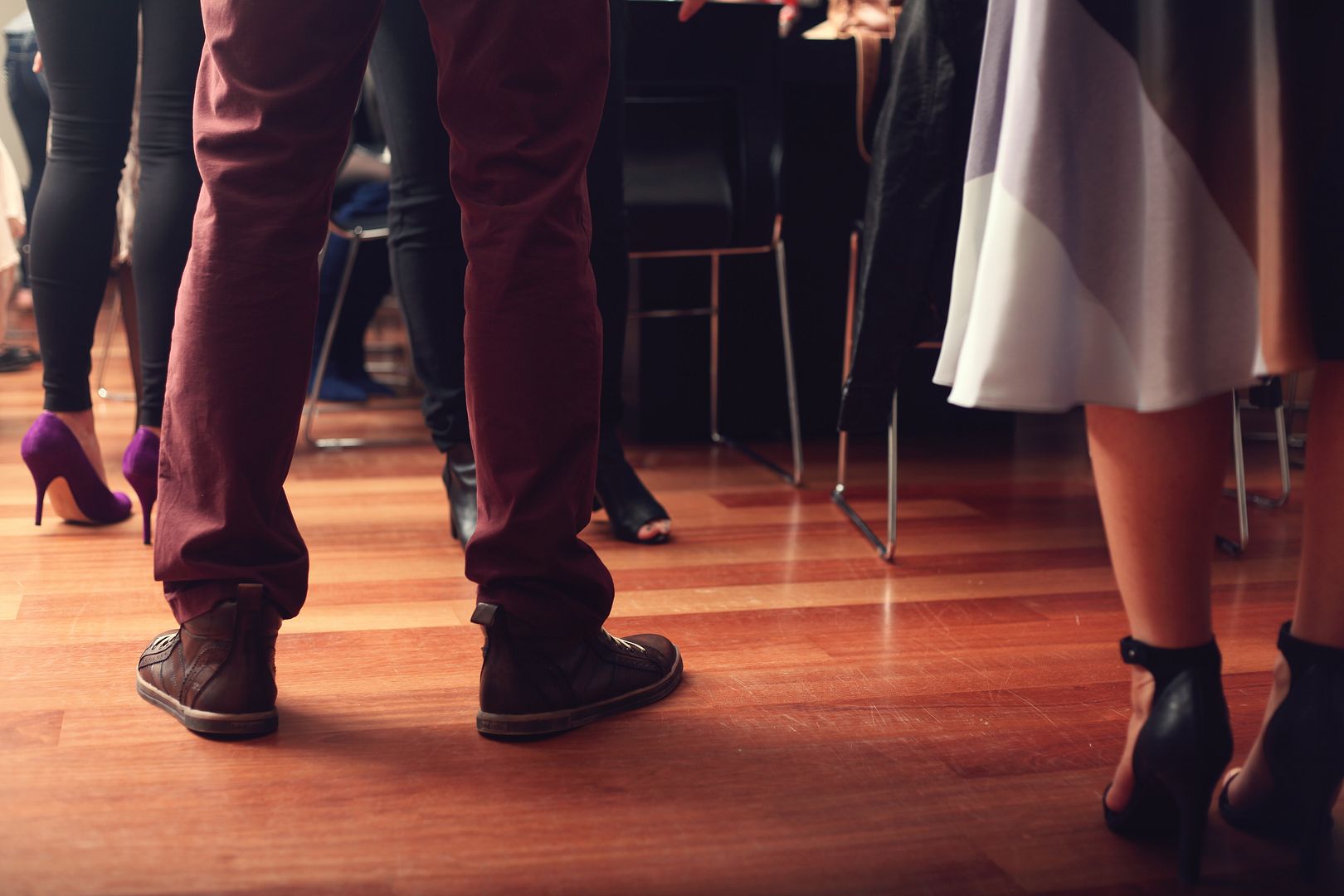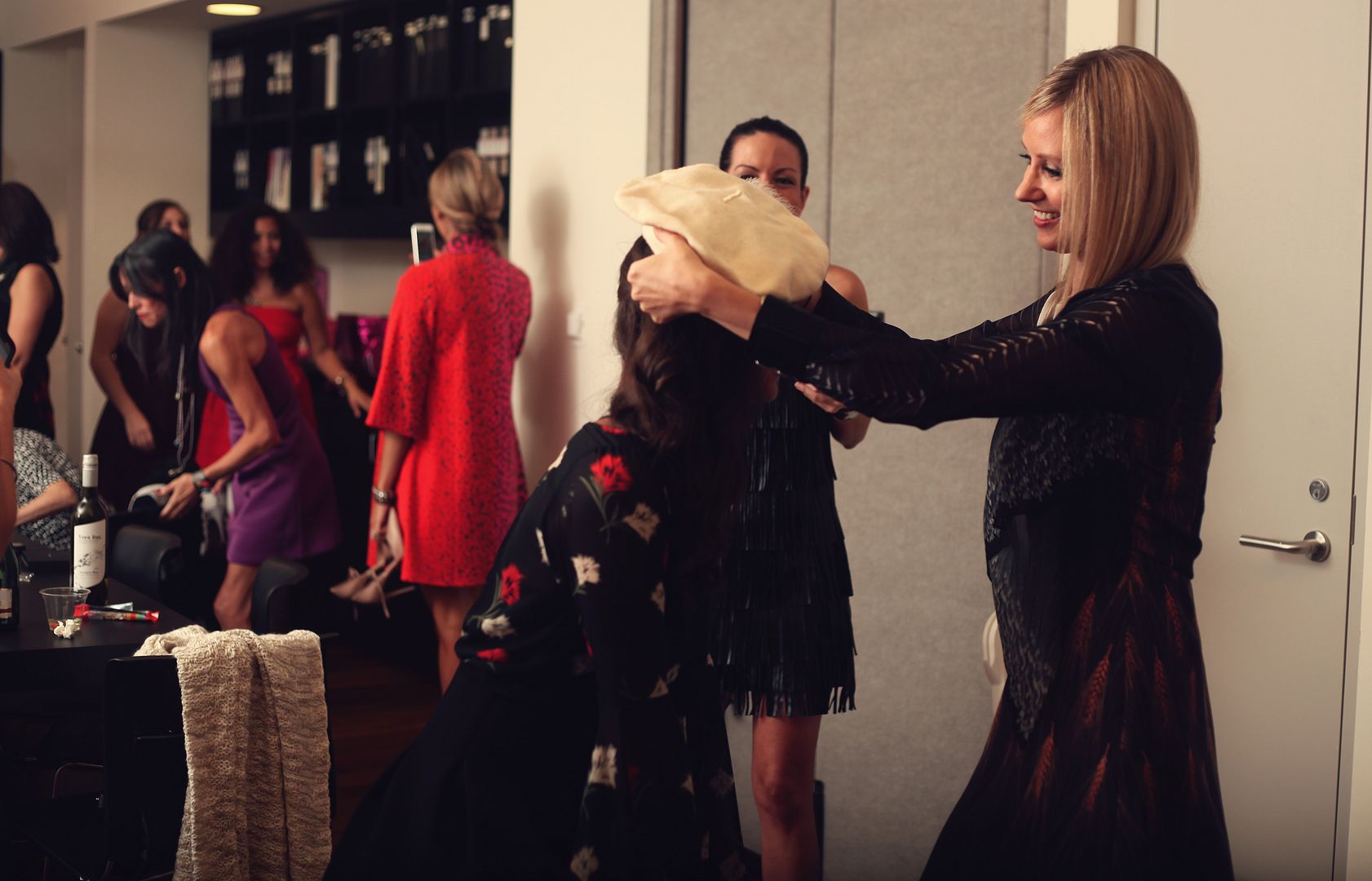 Wilmington Dermatology Center presents
7th annual FALL FASHION PREVIEW
Hosted by: Jess James
Selected artwork from CAM's State of the Art exhibit inspired the looks on the runway featuring season essentials on local celebrity models.
BEAUTY TEAM:
Hair + Makeup by Beauty Bar Boutique.
Creative Direction by Owner Hannah Lynne Milojevich
Guests enjoyed shopping for fall essentials , delectable tasting curated by Catch, sweet treats from One Belle Bakery, signature Midnight Moon cocktails by Mixologist Joel Finsel, music by DJ Brian Hood and coveted silent auction prizes for Make a Wish of Eastern North Carolina
STORES + DESIGNERS:
Aqua Fedora
Beanie + Cecil
Bloke.
Cabi / Jamie Marston
Chloe + Isabel / Jeanie Baker
Front Street Optometric Care
Girls Style Boutique @ Tickled Pink
House of Landor
Island Passage
Lilies & Lace
Lula Balou
Mitzy Jonkheer
Monkee's
Oliver
Second Skin Vintage
Soul Shoetique
TL Workshop
Ziabird
WHEN: Tuesday Oct 28 at 7pm
WHERE: Cameron Art Museum
SPONSORS:
Wilmington Dermatology Center
Cameron Art Museum
Beauty Bar Boutique
Catch
One Belle Bakery
Ben Minor Photography
Ethan Gaskill Photography
Focus on the Coast
Oliver's booth
Pop-up studio shots by Ben Minor backstage:
Josie in Style Girl Vintage dress & vest
Necklace from Lula Balou and wedges from Aqua Fedora
Nnenne in lingerie, robe and sandals from Lilies & Lace
with statement deco necklace from Chloe + Isabel by Jeanie
All rave reviews on the delicious tastings from Chef Keith Rhodes at Catch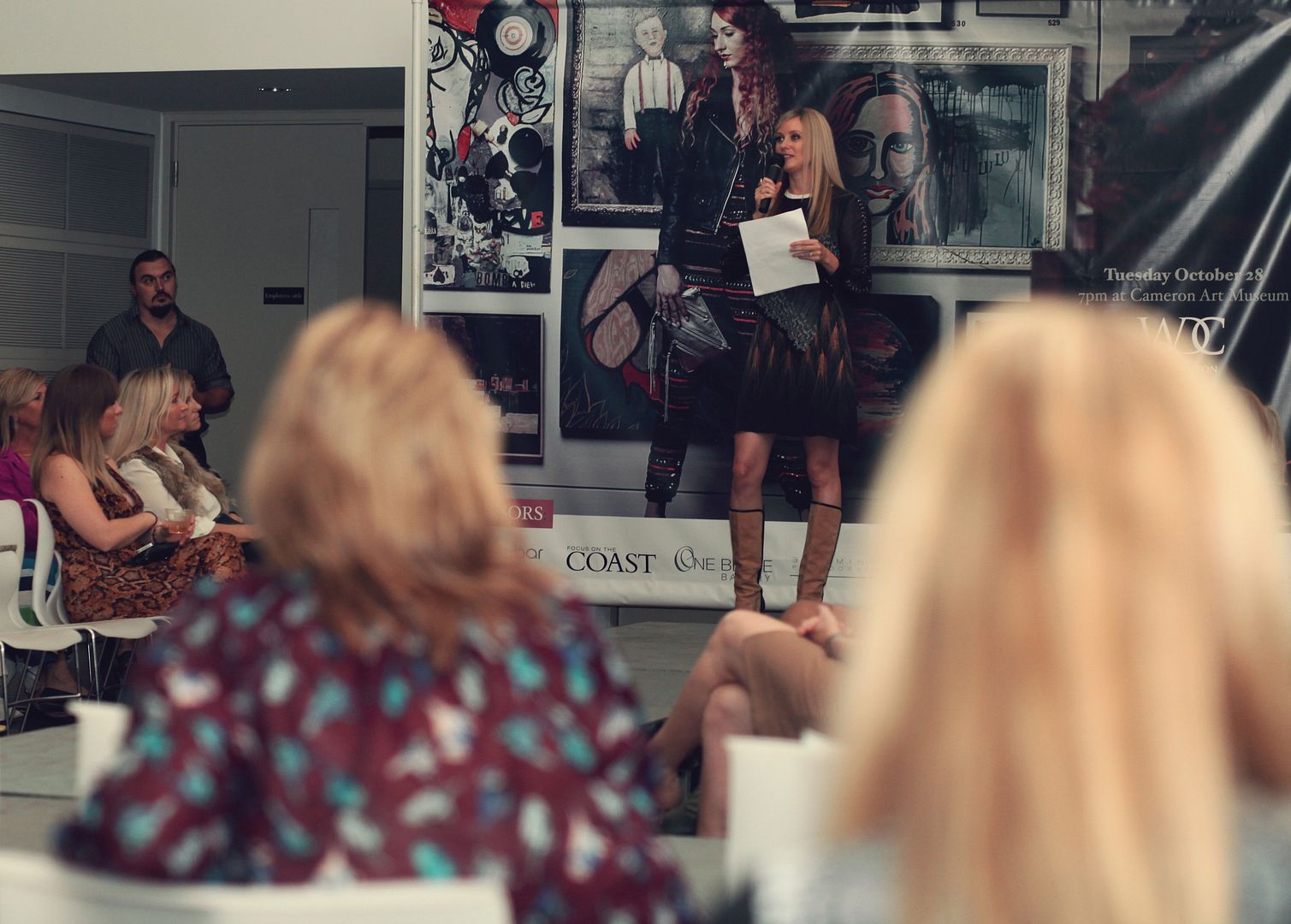 Alison Parker modeling Phillip Lim dress from Beanie + Cecil
L: Chelsie Ravenell made the trek from Charleston to attend the show!
R: Presenting Sponsor Dr. Rosalyn George (right) with Make-A-Wish Eastern North Carolina Director Janis Netherland
L: Lynn Manock, owner of Ziabird
R: Our star returning model 85-year-old stunner Paula Farraday wearing Cabi from Jamie Marston (faux fur vest + leggings) and Style Girl Vintage
L: Blair Nidds, not only our beautiful model but also one of our talented featured artists wearing a Free People top from Return Passage and boots from Soul.
Mairin modeling the two-piece Mara Hoffman ensemble inspired by Artist Christine Harris's Egyptian charcoal, pictured here with Kelly Oliver, owner of Oliver (far right)
That's a wrap!
Photo Booth fun with Shannon + Sadie
More photos coming soon to
Style Girl FASHION FIX
Facebook page!
HAPPY HALLOWEEN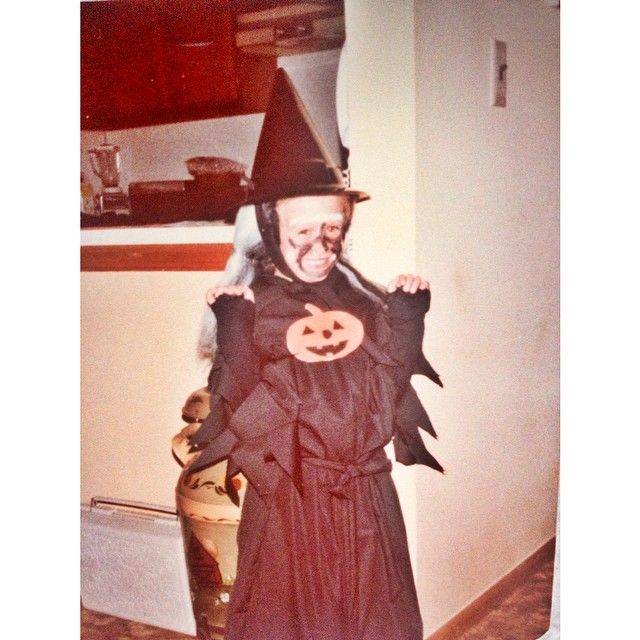 Flashback Friday to the one year my mom actually
convinced me to do "scary" Halloween
FASHION INSPIRED BY ART
Fall Fashion Preview
Countdown Photos
L: This PEACE/LOVE bodycon dress from The Girls Style Boutique (Tickled Pink) paired with a fringe bag from Lula Balou, cobalt blue mules from Soul Shoetique and sunglasses from Front Street Opto Care was inspired by Artist Leatha Koefler of Raleigh's State of the Art installation "Comfort Quilt; My Life on Slides (2012)" comprised of slide filim positives, thread and multi-colored buttons.
R: BANG BANG.We are loving this incredibly striking statement necklace from Ziabird paired with this lethally sexy halter LBD from Style Girl Collection (at Aqua Fedora) inspired by "Bang Bang" (2013) by Bonnie Cabo (Raleigh) / acrylic on wood. Bracelets + Earrings: Ziabird.
| | |
| --- | --- |
| | |
L: YEEE-HAW! Who said Western ain't sexy, y'all? Vintage high-waisted cream pants with black piping, tapestry jacket and cowboy hat all from Second Skin Vintage inspired by Jonathan Guggenheim (Wilmington) Hard Boot Study 2.0 (2014) mixed media shadowbox. Fortnight leatherette bralette: Lilies and Lace, Earrings: Island Passage, Ring: Oliver
R: SPOTTED: Leopard print pony wedge booties from Soul Shoetique and sunglasses from Front Street Optometric Care inspired by The Roaring 20's (2012) oil on canvas by Ann McCray (Wilmington).
L: EGYPTIAN – Mara Hoffman two-piece set (crop top + maxi skirt) and accessories from Oliver inspired by charcoal Egyptian sketch by Christine Harris.
R: ALC Isley dress in an abstract print from Beanie + Cecil inspired by "Yearn" (2012), a stone lithograph by Donald Furst (Wilmington).
L: LIGHT BRIGHT – There is a work of art in the State of the Art exhibit with the medium – Lite-Brites! #seriously They Don't Make 'Em Like They Used To (2014) by Jessica Cabo (Wilmington) featuring Lite-Brite with LED Lights. Which in turn, inspired this bold saturated look from Monkee's of Wilmington with lots of gold Chanel.
R: Vintage ROCK sequin dress from House of Landor with local artist Addie Wuensch's Marzipan (2014), a mixed media collage piece. Eyeball clutch + bangle: Oliver Gucci Sunglasses: Front Street Optometric Care
L: Missoni style knit dress + gold leather cuff from Aqua Fedora inspired by "Bridge to the City" painting (2014) by Mark Bannerman (Whiteville)
R: We call this the "Game of Thrones" dress. Doesn't our lovely model Lauren look just like Sansa Stark? This look featuring a Free People dress from Island Passage is inspired by Shelter (2013) by Ann Marie Kennedy (Raleigh) – handmade abaca paper with dried textile and flowers
L: Bikini top that doubles as a bra from Lilies & Lace inspired by Submerged (2014) by Angie Sinclair (Wilmington) oil on canvas
R: Model Kelly Tada wearing a look from Lula Balou inspired by Susan Harris's piece of art from the State of the Art exhibit at the Cameron Art Museum for the Fall Fashion Preview
L: The intense beauty of this Evalyn Hines painting "Flight" (2013) inspired this curated grouping of nature inspired handmade jewelry from Mitzy Jonkheer
R: Striped knit sweater, chambray shirt from Cabi (Fashion Consultant Jamie Marston) with stick earrings and bar necklace from TL Workshop, bangles from Chloe + Isabel by Jeanie and pleated skirt from Style Girl Vintage at Aqua Fedora. Inspired by Knotty Elephant (2012) acrylic and gel by Bylee Werline (Wilson)
L: Collegiate look from Bloke. inspired by Katie Cparara (Shallotte) Typewriter (2014) / acrylic
R: Late 1960's fur-print pussybow dress from House of Landor Green felt hat from Second Skin Vintage inspired by Dorian Hill (Wilmington) Flock Ewe (2013) / Photograph print on aluminum
L: Delicate 14K gold handmade earrings and necklace from TL Workshop inspired by White Collar (2014) oil on canvas by local painter Blair Nidds
R: White sleeveless blouse from Cabi Fashion Consultant Jamie Marston with deco statement jewels from Chloe + Isabel by Jeanie Inspired by At the Bottom of the Falls (2013) by Nancy Ping-Robbins (Middlesex).
L: Red and black bell sleeve blouse w/ black bell skirt from The Girls Style Boutique inside Tickled Pink with beret (stylist's own) Inspired by Le Jeune Filles, 1997 oil on canvas by Betty Brown (Wilmington)
R: Bold black & white mixed prints – vintage top (S/M), skirt (4/6) and black suede belt from Style Girl Collection, white sunglasses from Front Street Optometric Care inspired by Outcry (2014) charcoal by Laura Sussman-Randal (Mint Hill)
Photography + Edit: Ethan Gaskill Photography
Hair + Makeup:Hannah, Amber, Ramsey and Maari
of Beauty Bar Boutique
Styling: Jess James
Models: Kelly Tada, Lauren Pietrzykowski,
Mairin Buchanan, Josh Robinson
To see all the Art-Inspired
Fall Fashion Preview Countdown Looks,
visit the style girl FASHION FIX Facebook page –
CLICK HERE.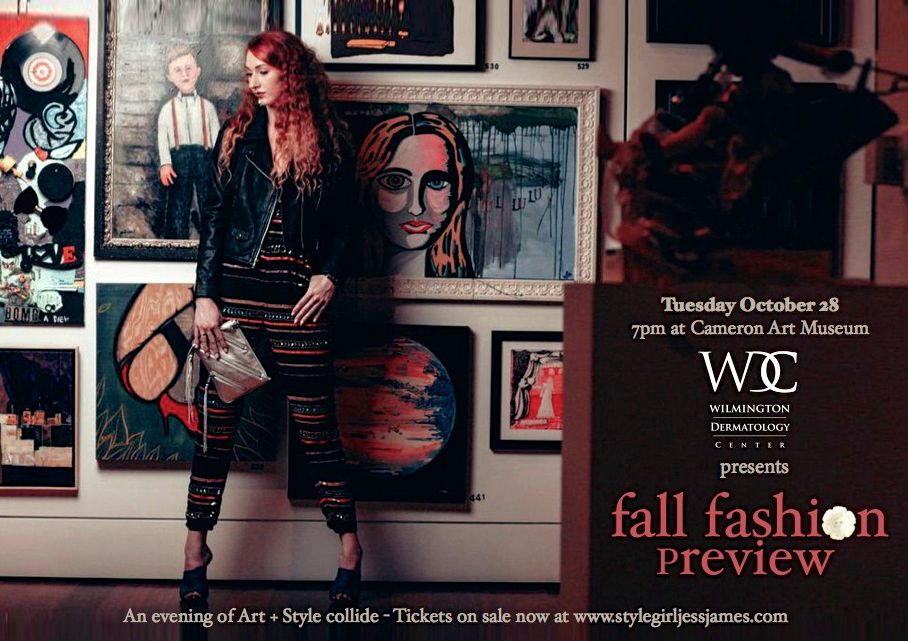 Photograph by Ben Minor

WHQR 30th Birthday Party
10.25.2014
@ Union Station
WHQR Public Radio hosted their big 3-0 with an epic birthday party by transforming Cape Fear Community College's Union Station Ballroom into a canival complete with big-top stripes, games, stilt-walkers and even cocktails garnished with cotton candy!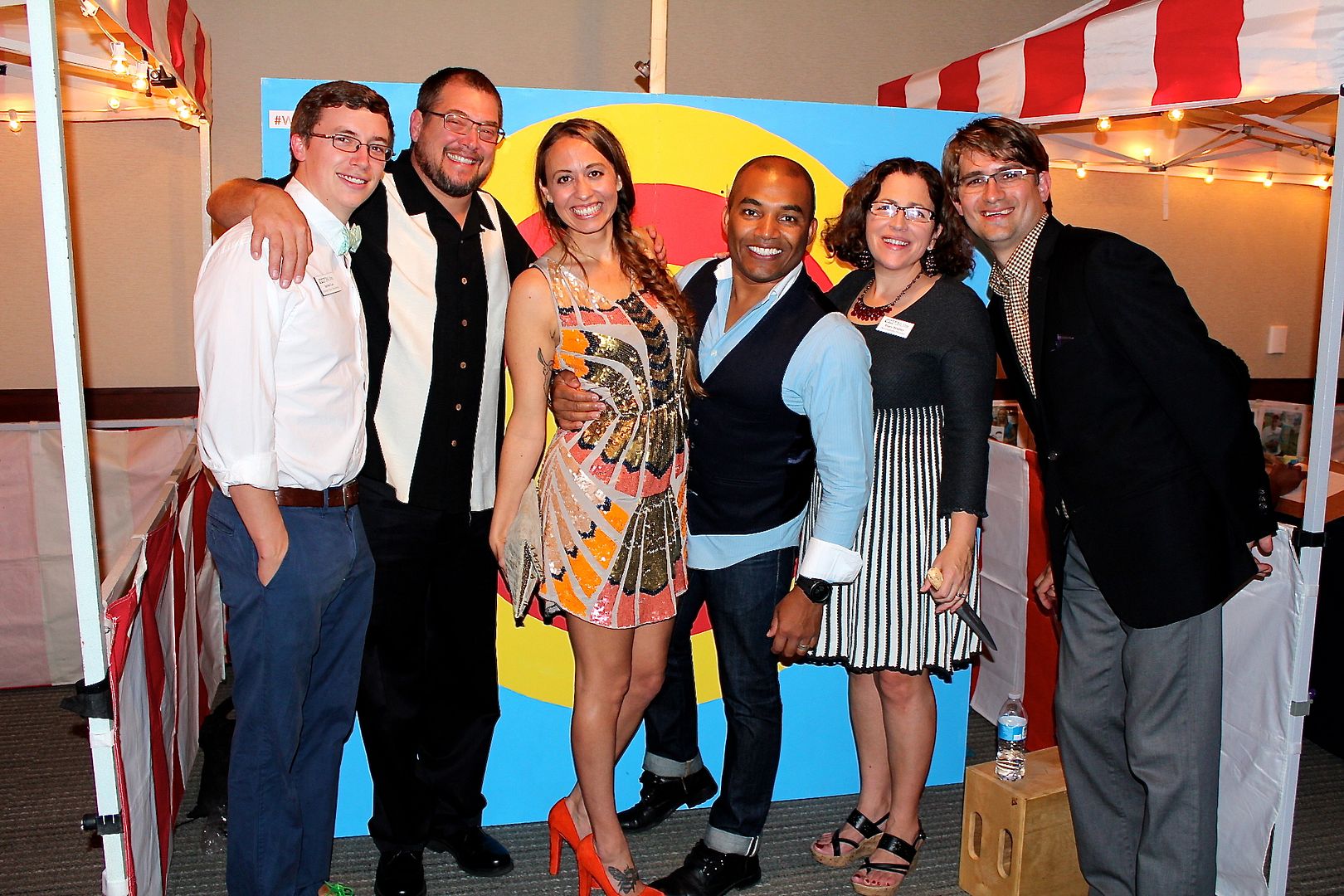 WHQR Birthday Celebration board members – the talented, creative folks who brought this carnie birthday to life!
L: The MidAtlantic's lead singer Jason Andre with wife Jada in coordinating horizontal stripes.
R: Bartenders in tophats and tulle serving drinks garnished with cotton candy.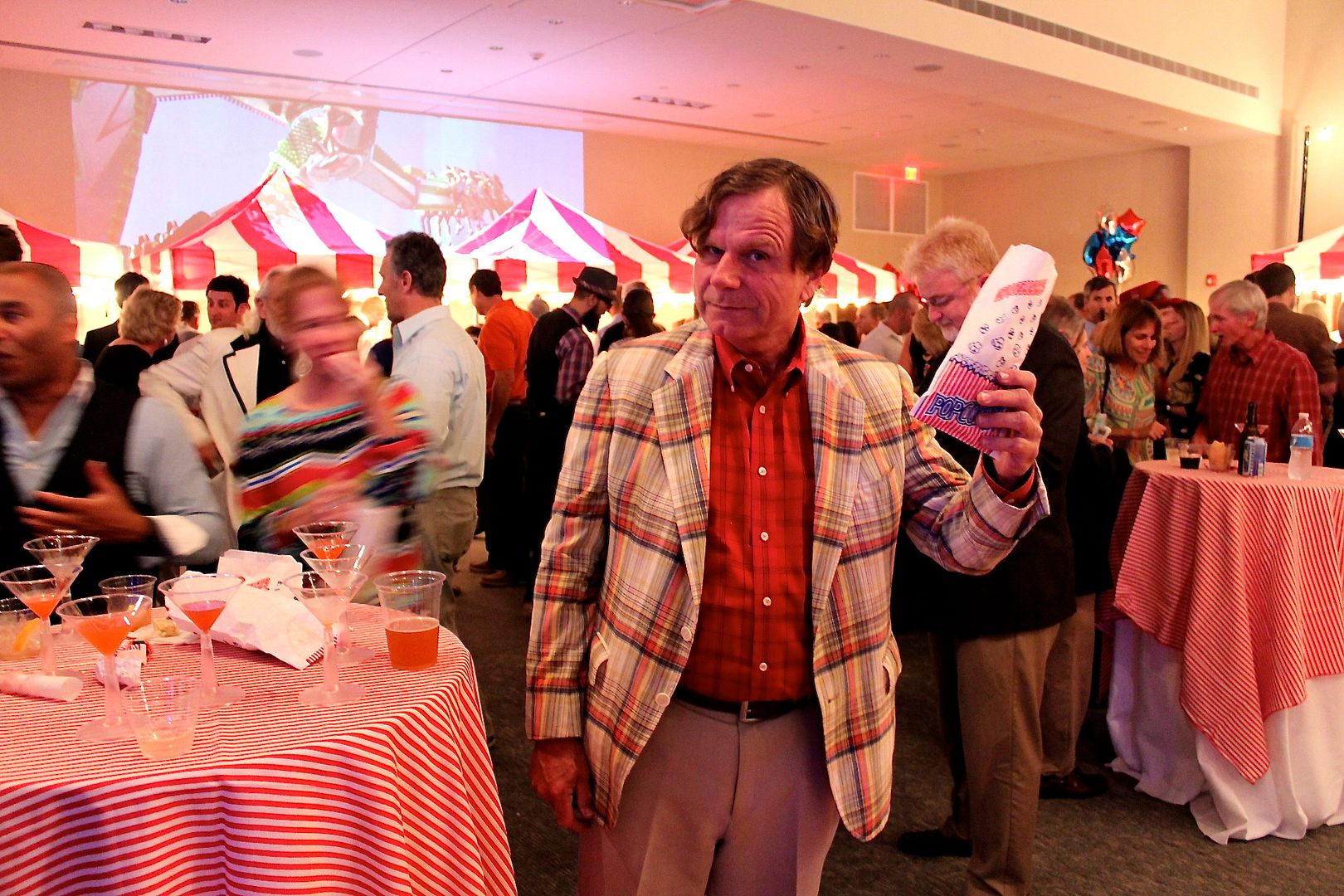 David Walen is all about some popcorn and plaid.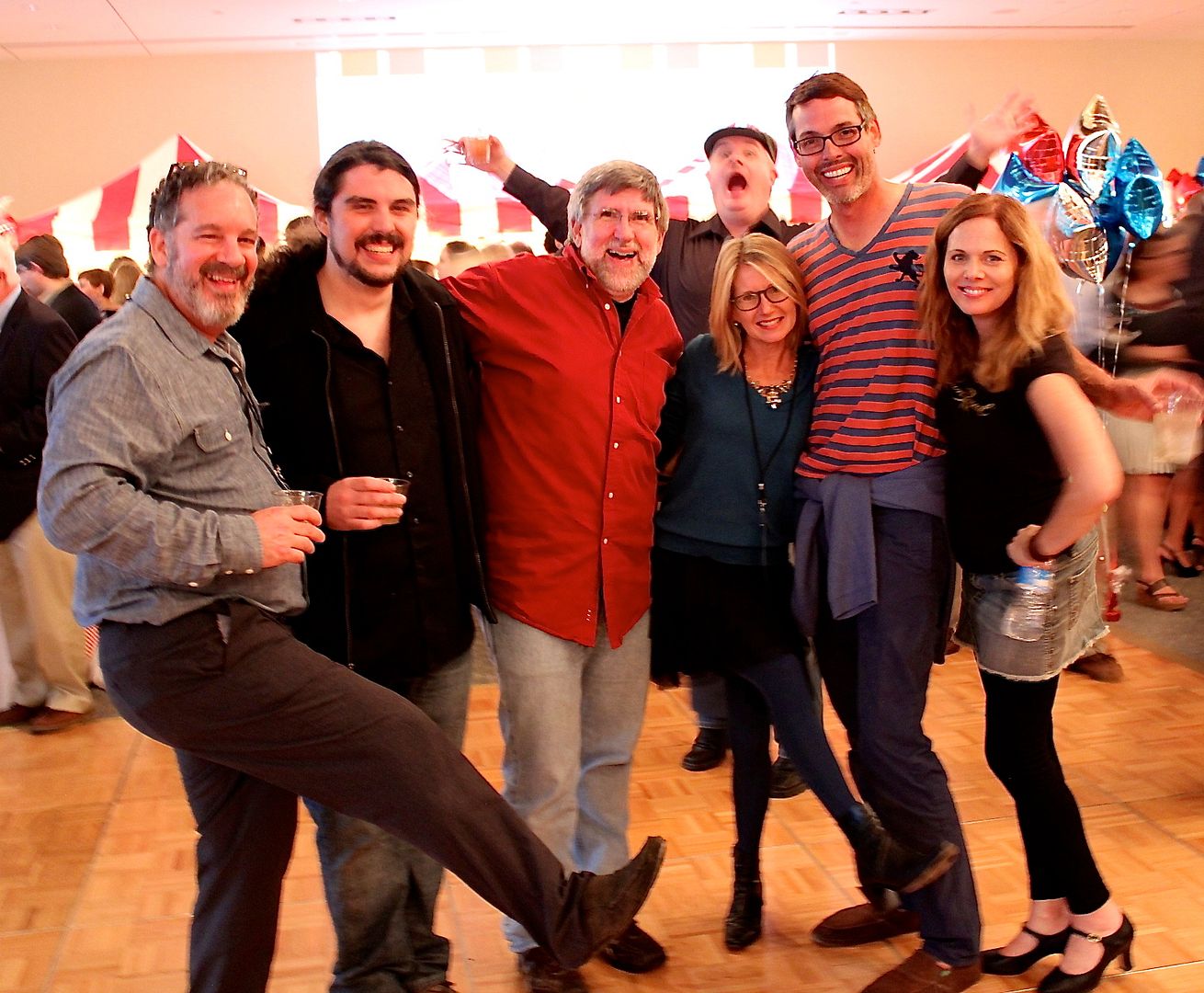 Leg kicks, smiles all around and photo bombs!
#Legsfordays + Live music from Blivet
I decided to go with butterflies and braids for this festive occasion topped off with my favorite vintage leather "Bond Girl" leather jacket I found in Notting Hill.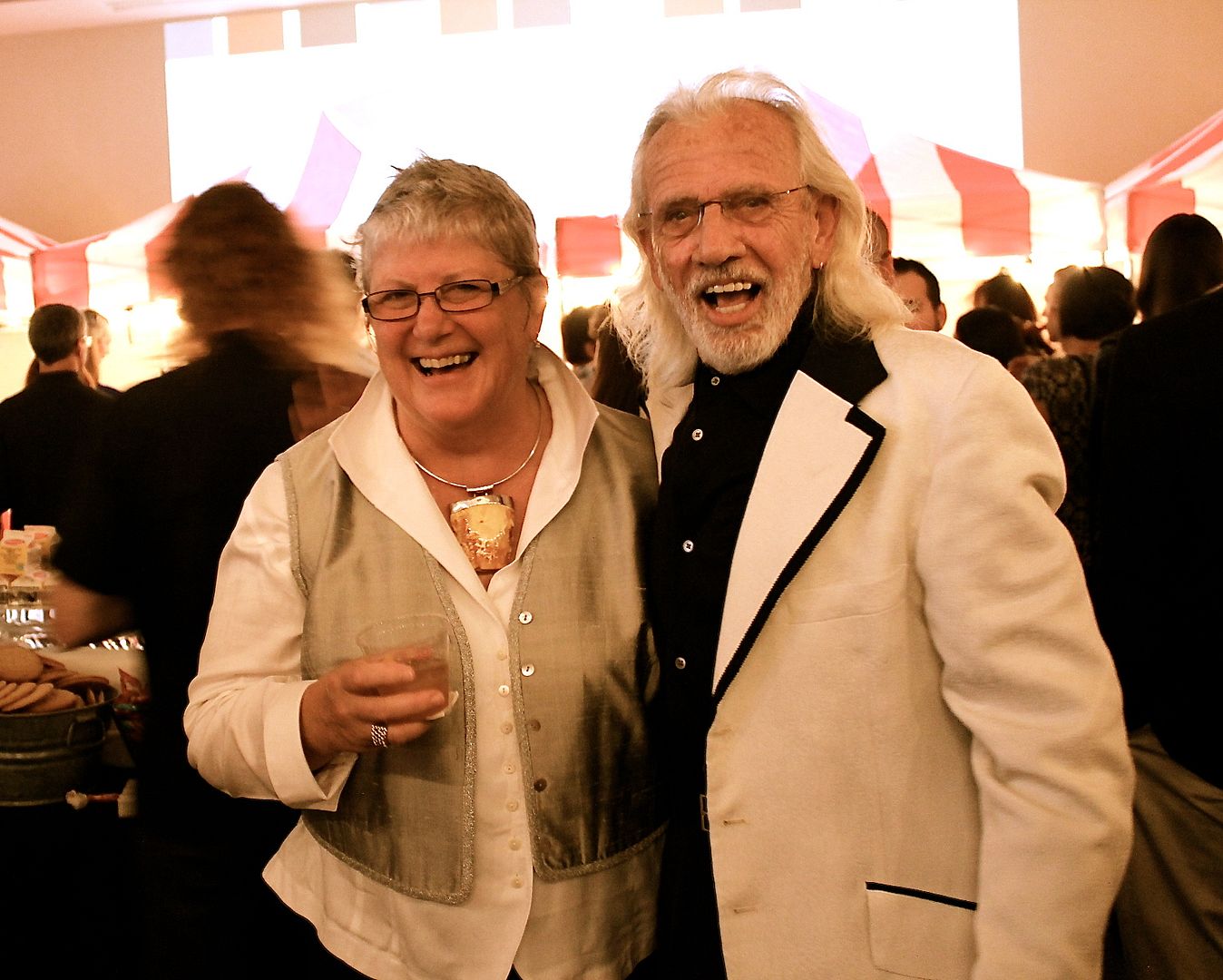 Nene & Chunky wearing his original Teddy Boy jacket
L: New look for Neal Whittington as the "Tattooed Girl" with wife Dee
R: Watch out rainbow hued balloons! These macho guys were serious about their dart throwing.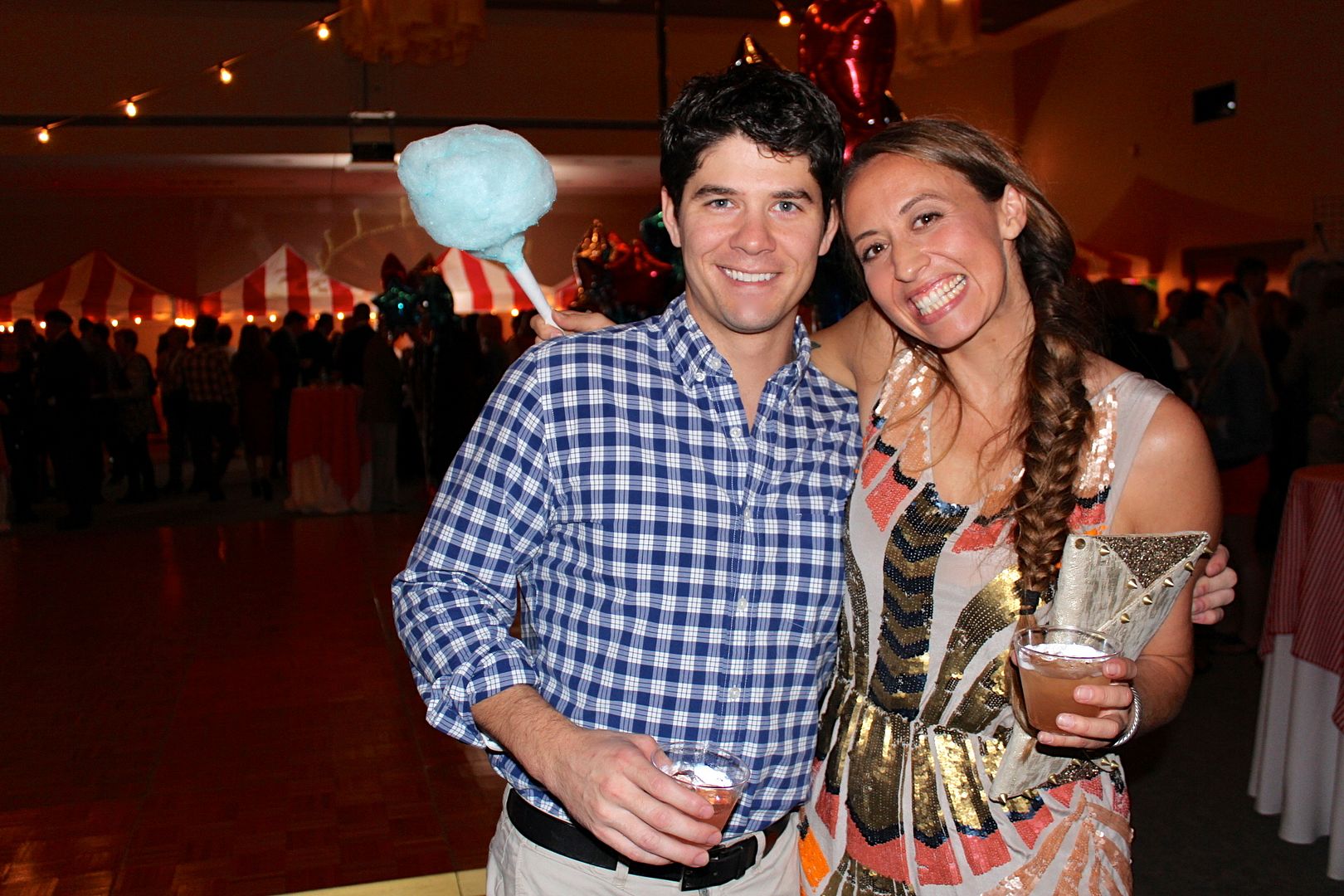 Artist Sullivan Anlyan juggling her date, cocktail AND cotton candy!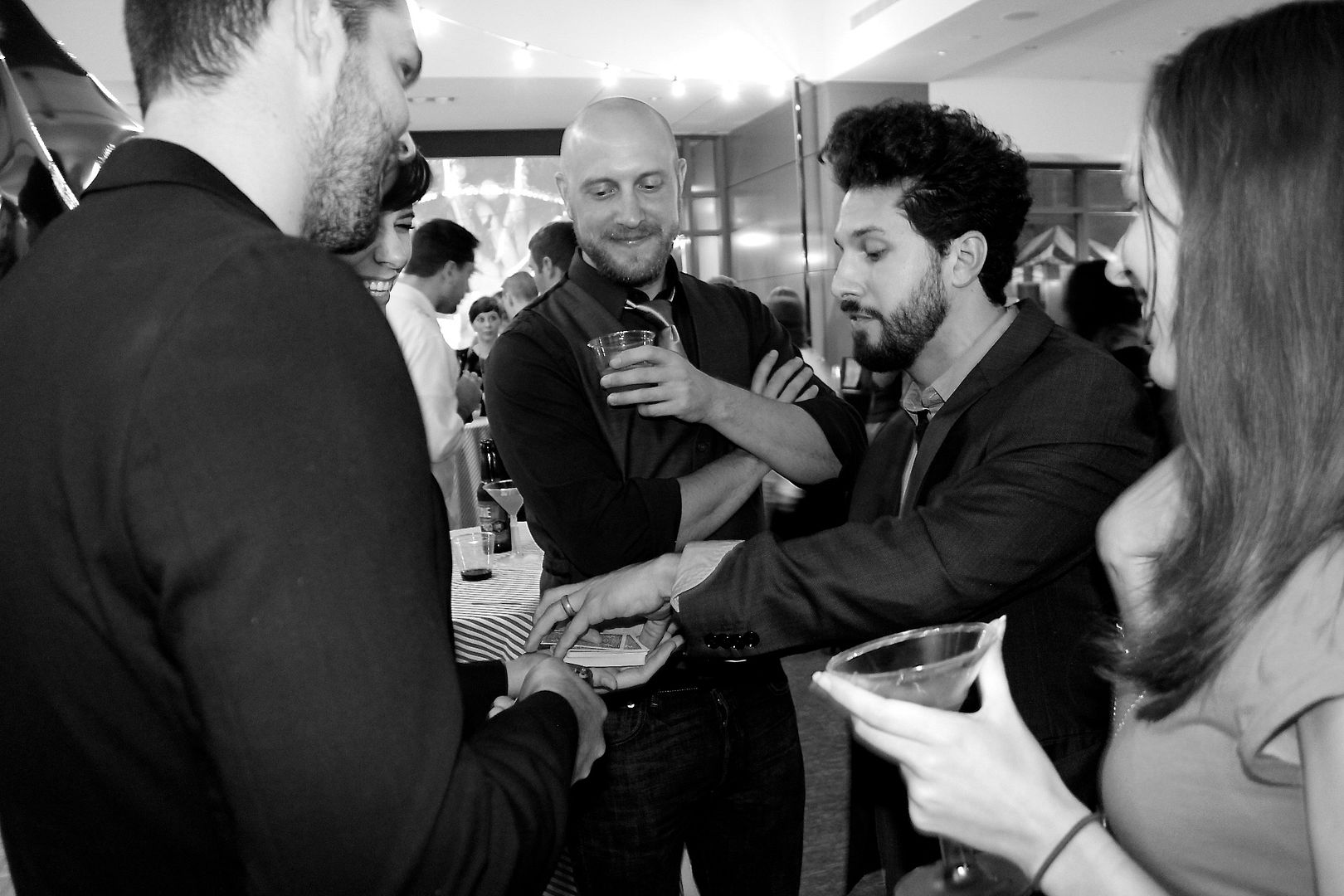 Magic card tricks in full effect.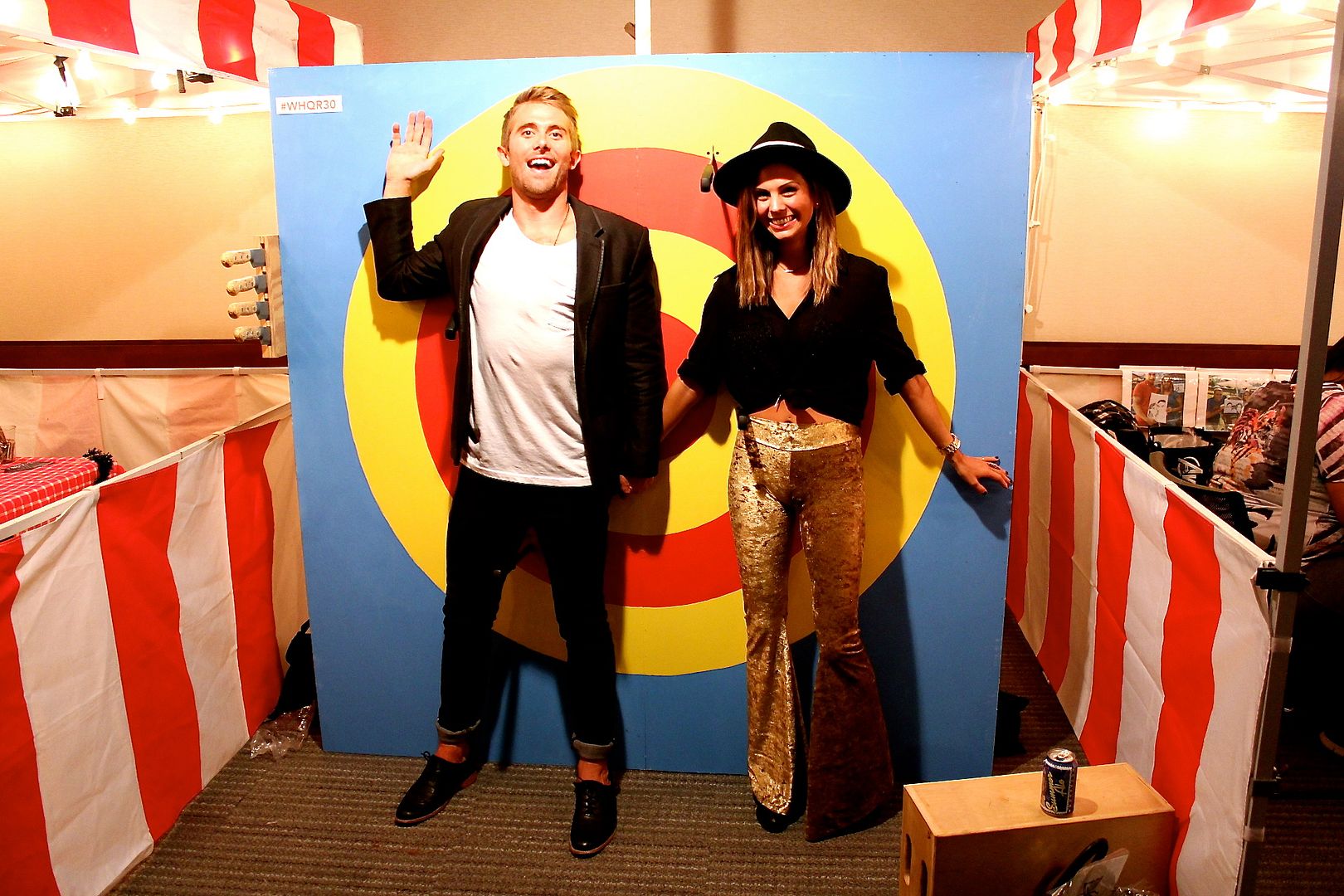 On target for "Dressed to Kill" #bestdressedcouple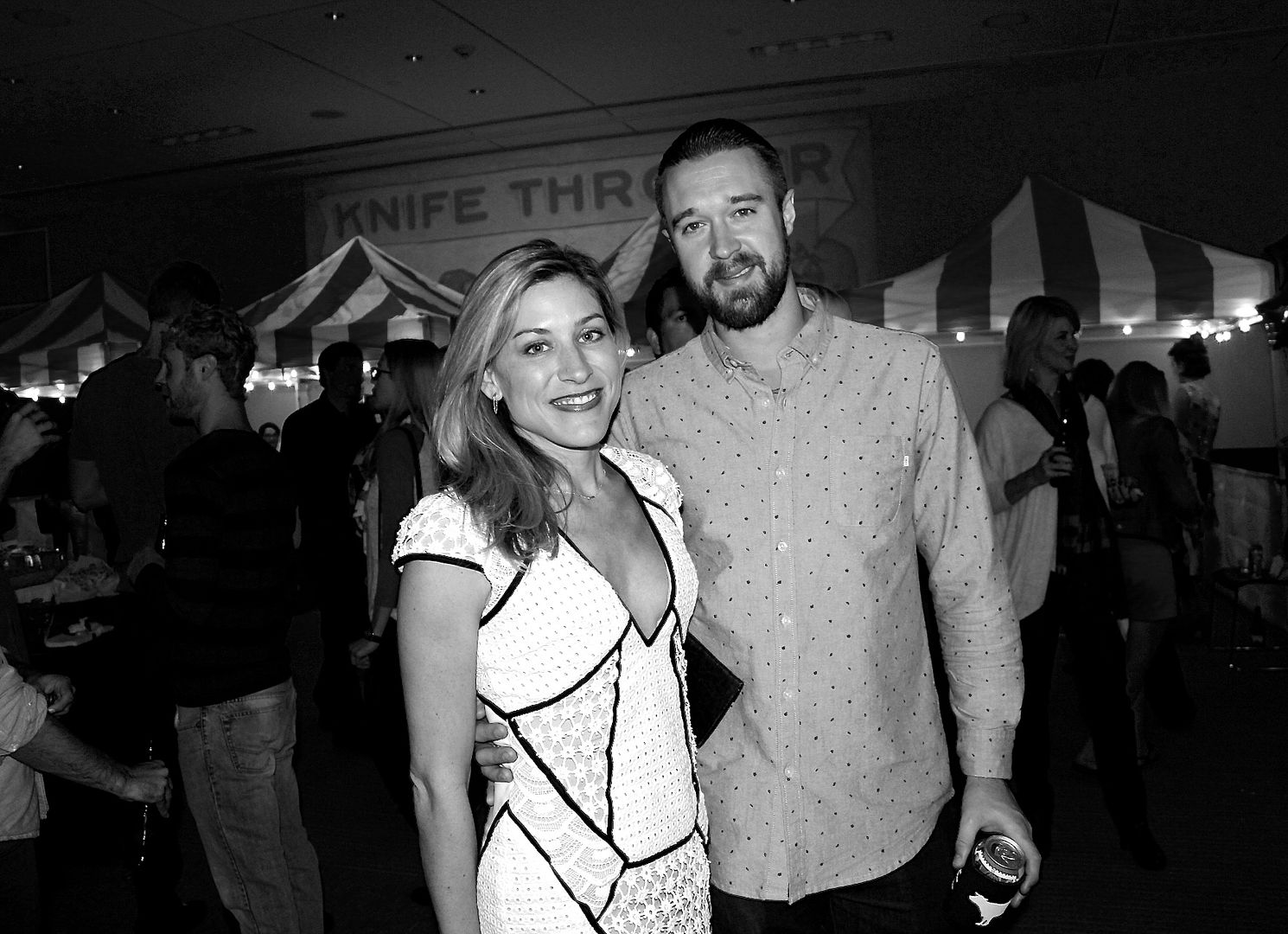 Kelly Oliver and beau Jeff Amato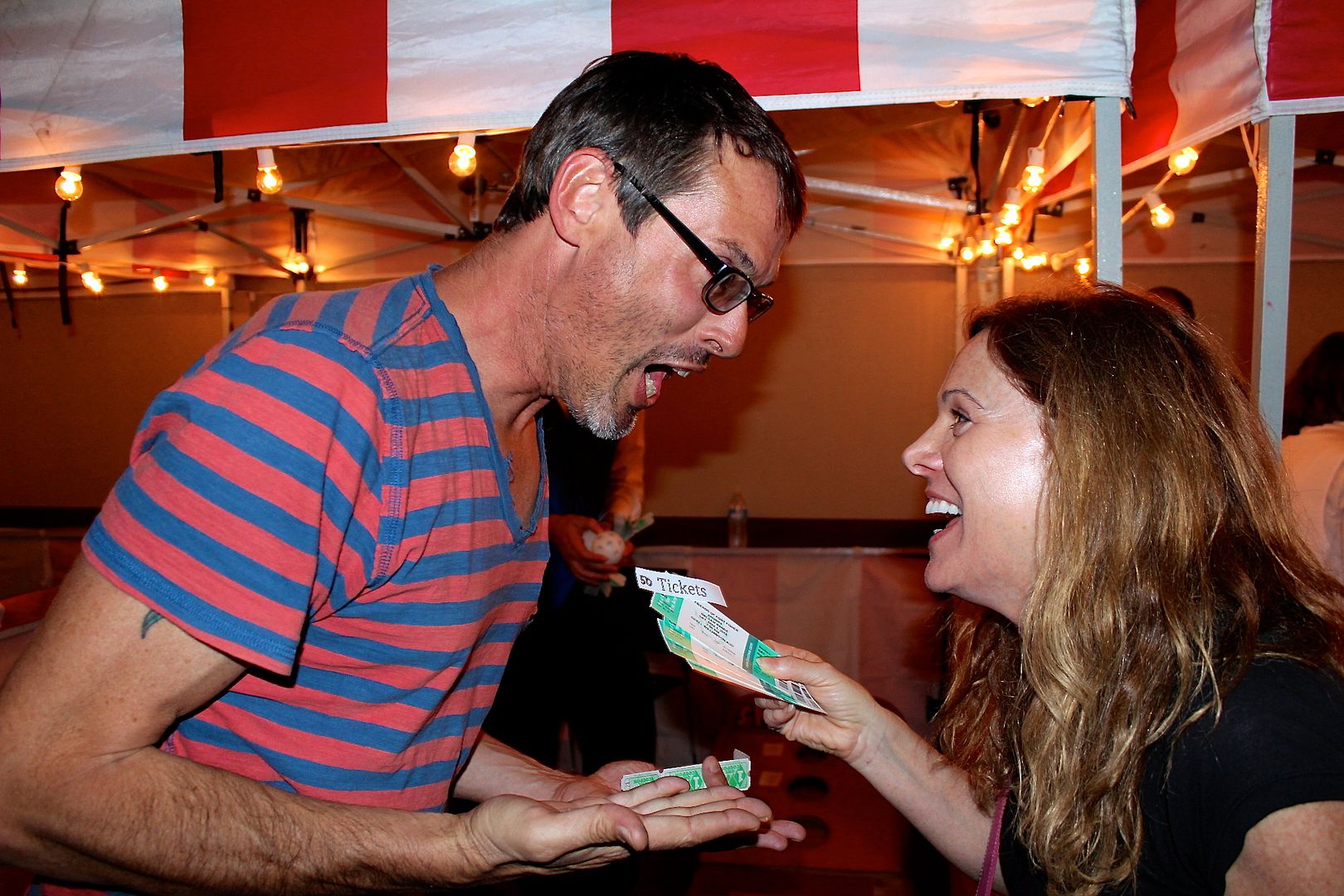 Keith Taylor and Tamara Mercer negotiating more fun times with tickets
Marcus Rich, owner of The Art Factory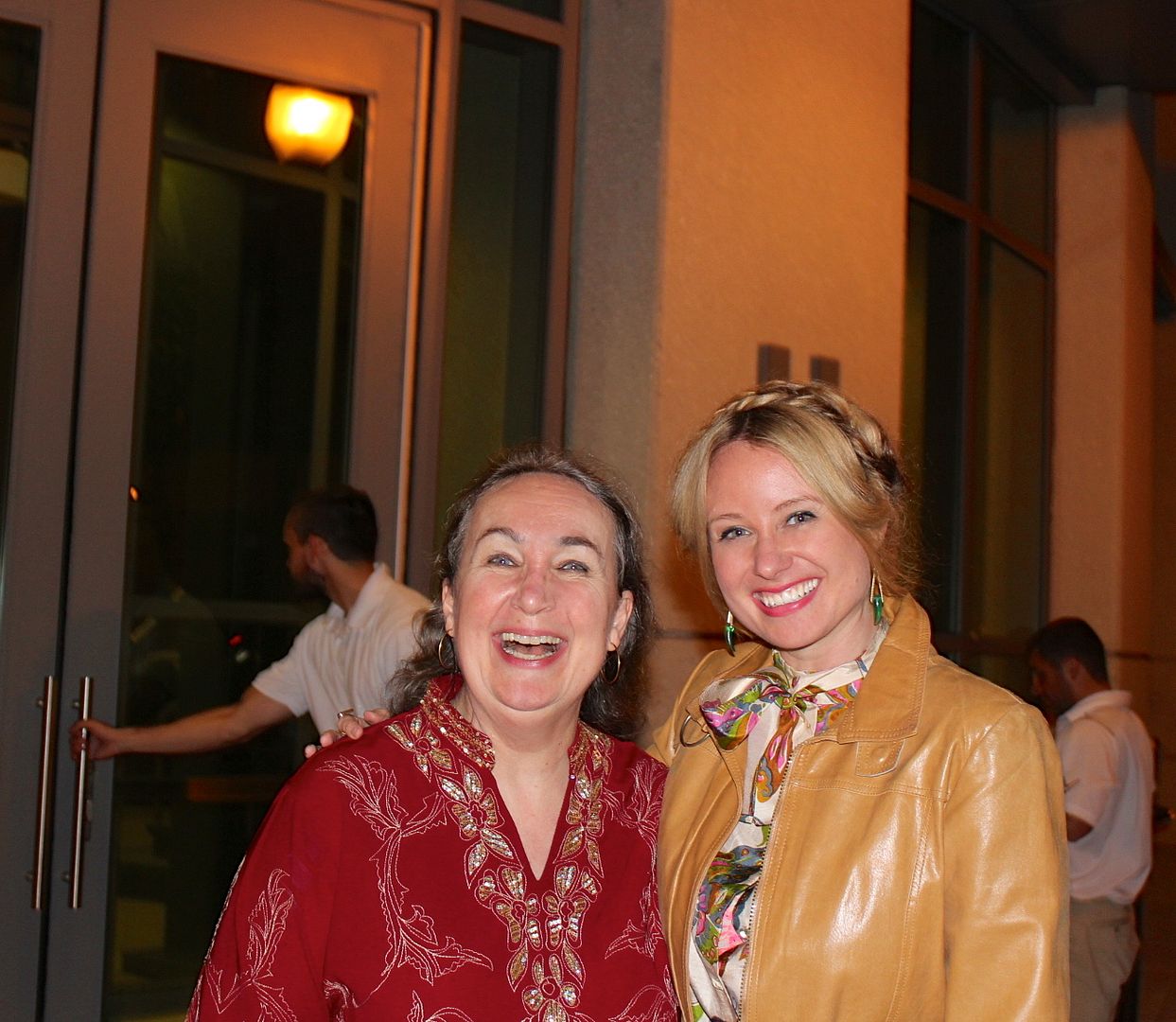 On my way out, I had the pleasure of running into my favorite WHQR personality Jemila Ericson! Simply love this lady.

The Vintage Event "Prohibition Night"
10.24.2014
St. Thomas Preservation Hall
Historic Wilmington Foundation hosted their fourth 'Vintage Event,' fundraiser to realize their mission to protect and preserve the irreplaceable historic resources of Wilmington and the Lower Cape Fear Area. Guests enjoyed a speakeasy vibe among friends with live jazz from the Doug Irving Trio and auction.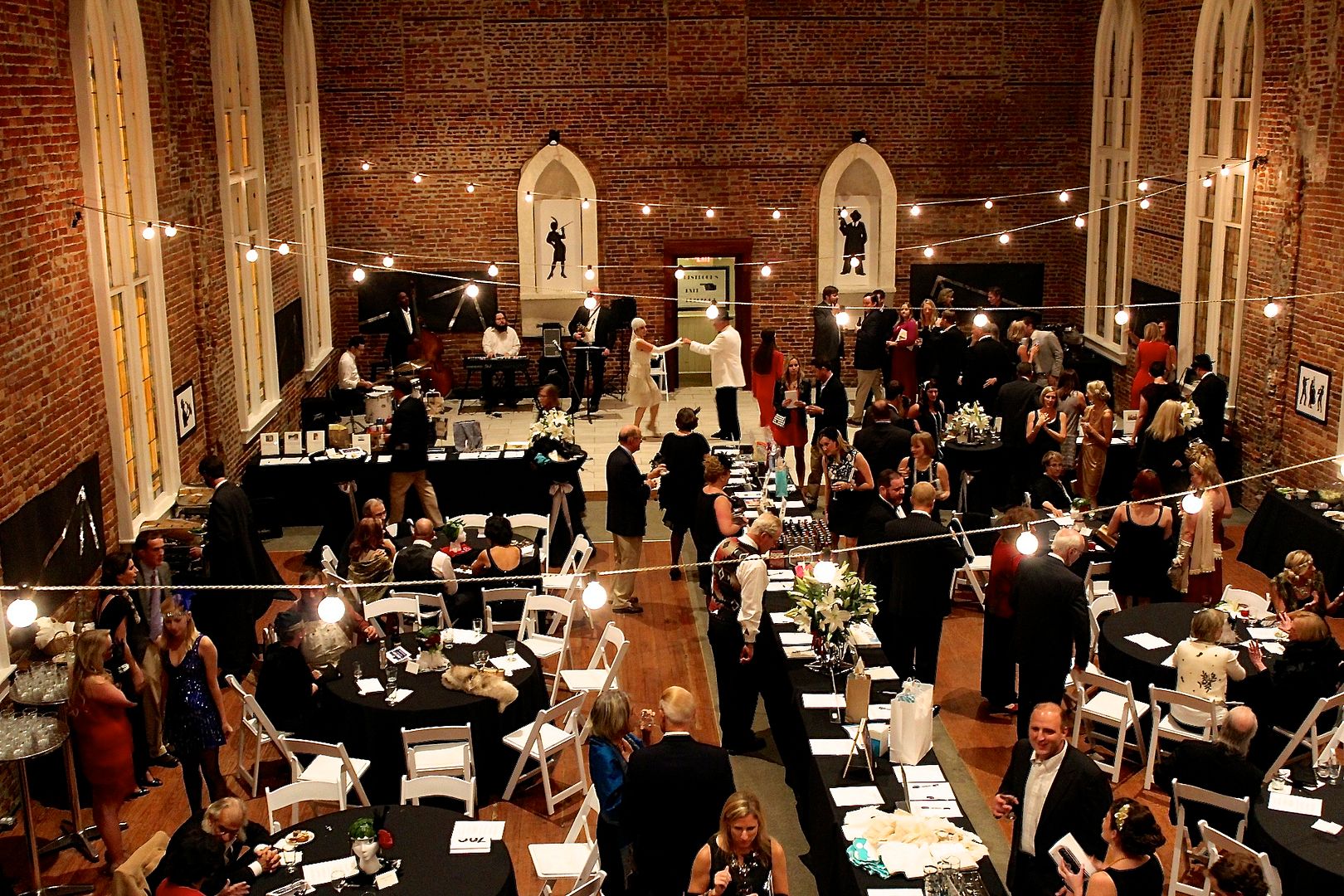 L: Wearing a vintage 1920's fringed flapper dress from Lane Patterson's collection
R: Historic Wilmington Foundation's Executive Director George Edwards
Pat Kusek of Kusek Financial Group with Melanie Frank,
co-owner of Kindred Spirit, event producer.
L: The beautiful Lisa Brown of Bella Rose Photography
R: He even had the right tie pin on, "thanks to Boardwalk Empire."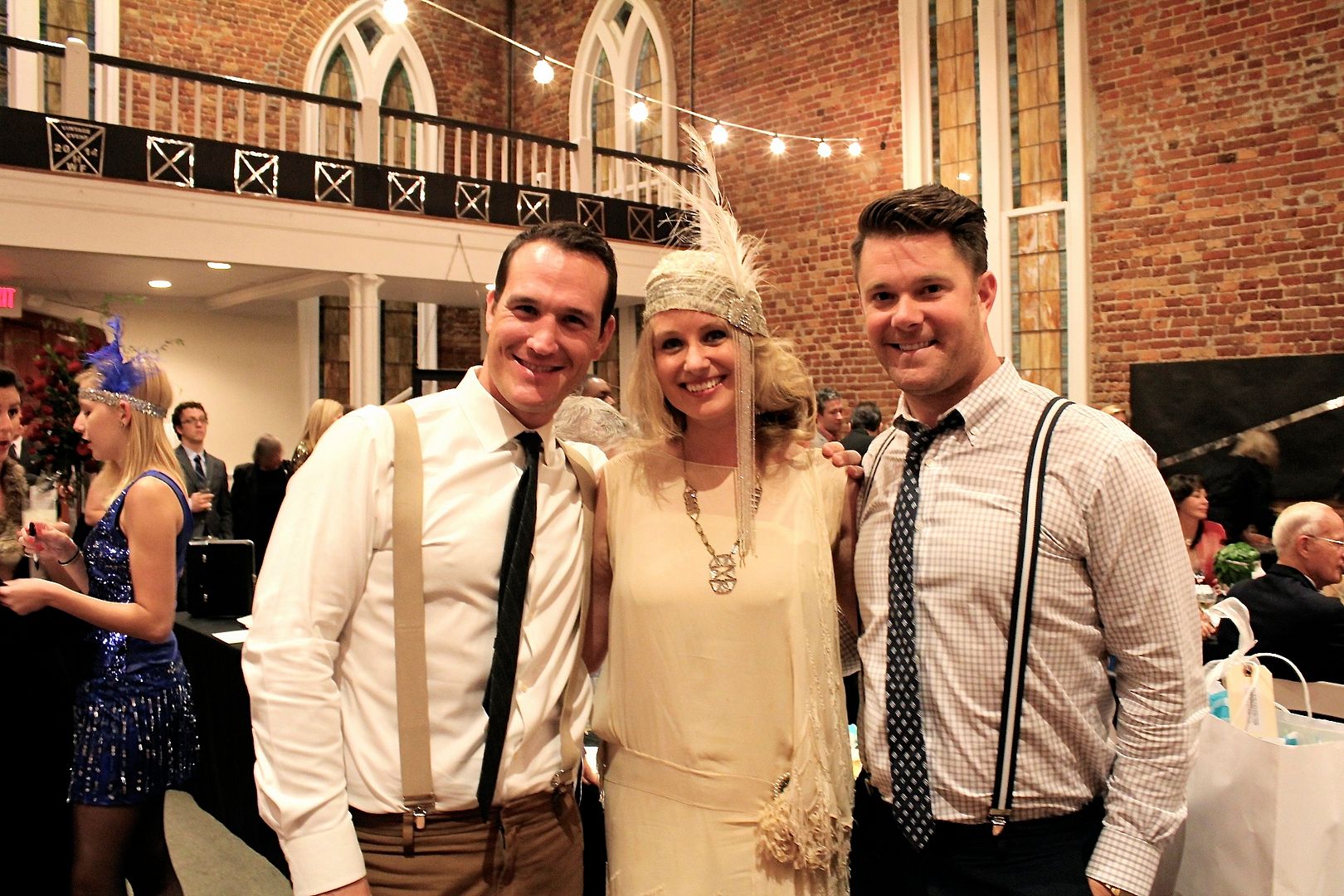 I was the lucky lady between these two handsome gents (Kyle Dore and Michael Vinson of Bloke) sporting their signature accessory of the night – suspenders!
I spy some lovebirds on the dance floor – Pat & Walter!
L: Post-speakeasy last call cocktails at Manna
R: Laura Trivett of Historic Wilmington Foundation.
FALL PREVIEW SPECIAL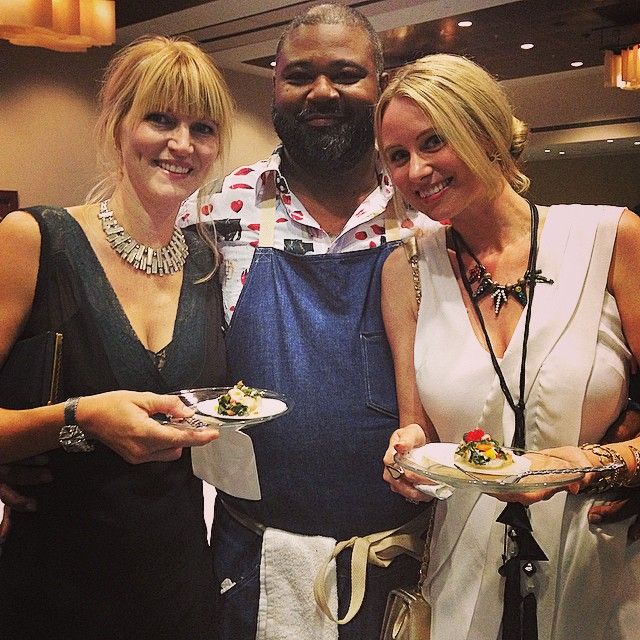 Wilmington's favorite TOP CHEF Chef Keith Rhodes from Catch Restaurant will be cooking up some delicious-ness for the 7th annual FALL FASHION PREVIEW menu:
Mini chicken bahn mi sandwiches, salmon mousse pops, Greek vegetarian terrine and honeynut squash shooters. YUM.
And if you head to Catch starting TODAY
and mention the Fall Fashion Preview, you get the special
Style Girl deal: Buy 1 entree, get 1 HALF OFF.
This promo is valid for 30 days only.
Get see One Bad Chef this week!!! xo