Style Girl Jess James | Fashion Fix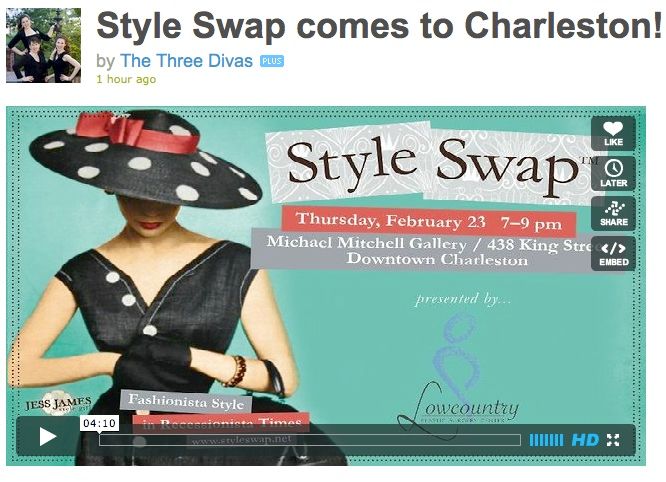 VIDEO: Click above to watch the super fun Style Swap
Charleston video
produced by The Three Divas!
For the past several months, I've been in touch with Arielle, who works at a production company called 44 Blue based in LA. She originally contacted me after discovering the Style Swap website. She said they were intrigued with the concept as a potential for a reality-based show, and wanted to know more. They are producing their first style-based show "House of Consignment" documenting Chicago-based fashionista Corri McFadden's online high-end consignment business Edrop-off, airing on VH1 March 21, and are thinking of adding another style-based show to their mix.  After watching a number of my event videos, Arielle along with her co-worker, set up a Skype meeting to get to know me a little better. After providing  bios of all the people I work with on Style Swap in a variety of markets, Arielle promptly asked "When's the next Style Swap?" followed up with, "I'm coming."
After inking a new show with Mark Wahlberg and a military-based reality show, Arielle's Charleston trip was unfortunately sidelined. Although I've come to view the prospect of reality TV as a lot of hot air, I did have at least one moment at The Charleston Swap that could have resulted in a made-for-TV meltdown.
It all started with Angela's Black Label dress. When I did her closet clean-out in Charleston a few months back, she showed me her Black Label dress she purchased during Smolder's closing sale. It looks a bit like an abstract painting with a nude panel and exposed zipper up the back. The fit wasn't right for her, but she didn't think she'd get much if she consigned it. Since I purchased two Black Label dresses in the same sale that fit perfectly, I asked if she might want to trade her Black Label dress for an item from my Style Girl Collection. We decided to make the switch at the Style Swap.
After hugging Angela and her mom "Hello," I swiftly made my way to the back room at the gallery to store my new Black Label dress, already thinking of what accessories might work best if I decide to wear it at the Spring Fashion Preview (Thurs March 8th).
Over an hour later while the swap was in full swing, I saw Joel making his way across the gallery to hand off two more swap items that just arrived. One was a geometric style blazer and the other was my Black Label dress!
I thought there had to be some mistake and immediately started making my way towards the back room when I was swarmed by swappers demanding, "Is that a dress for the swap?" "Are you putting it on the rack?" and "Oh-my-Goddddd.  I love that!"
I was surrounded. Trying not to panic, I asked one of the style ambassadors to hold the dress and blazer while I ran to the back realizing that I might start a Style Swap revolt if I attempted to disappear in the back room with the Black Label dress in hand.
Luckily, my dress was just where I left it and amazingly enough, a Charleston swapper had brought the very same dress in the same size. The determined blonde who initially cornered me immediately sprang forward with her five tags and laid her claim. And that, my dear readers, is how a Style Swap crisis was averted.
Here's the same stylish and persistent blonde who took home not only the Black
Label dress but also one of the Cynthia Rowley sponsored swap dresses
she won playing musical chairs. I call that a Style Swap All-Star.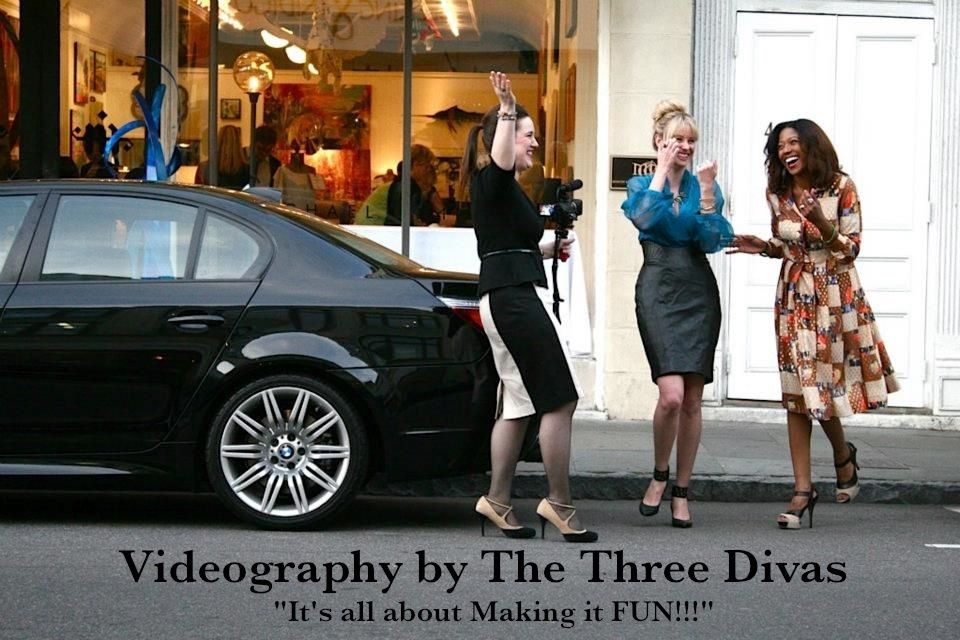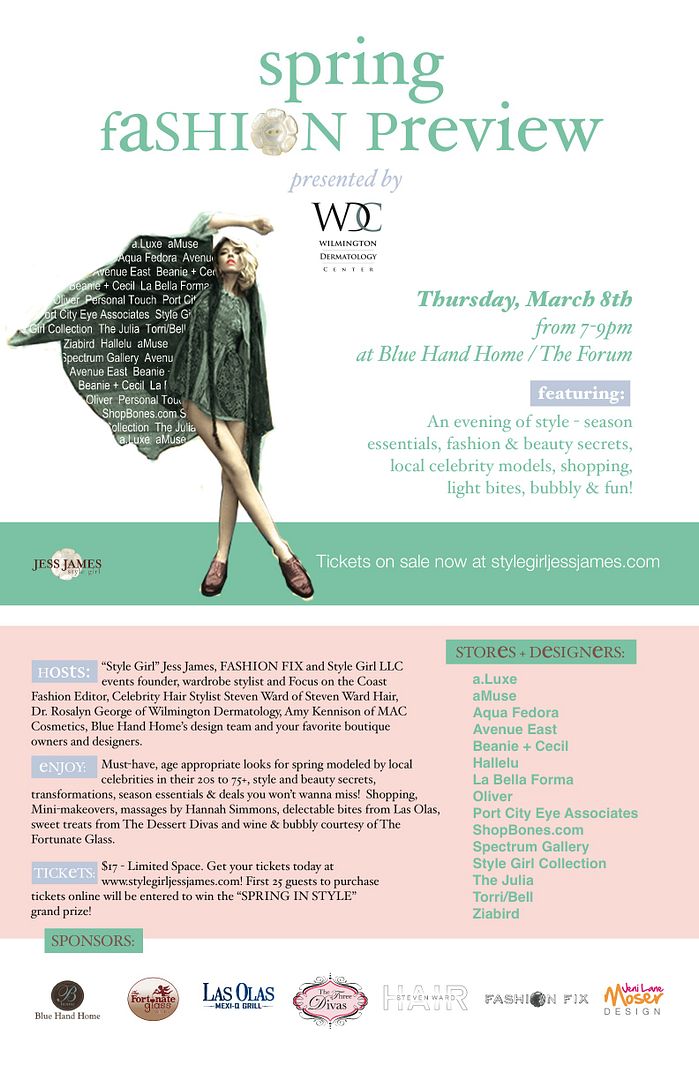 Spring Fashion Preview is back!
Space is Limited. Click HERE to get your Ticket.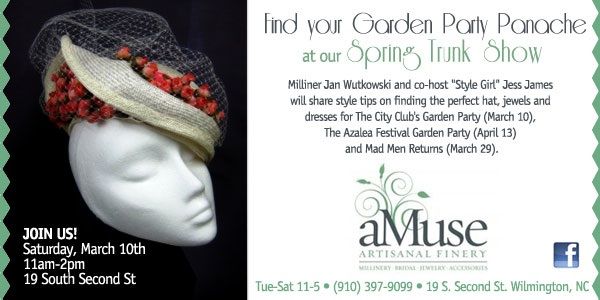 Style Swap Charleston
2.23.2012
Presented by Lowcountry Plastic Surgery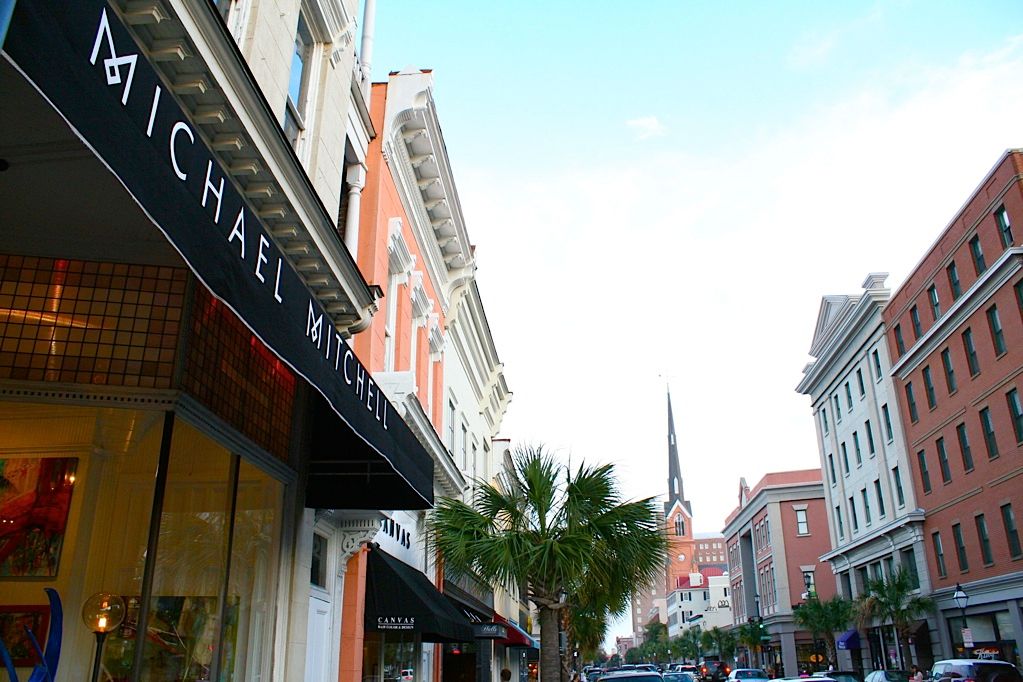 Katie Kern of Circa PR and Jess Jameshost their 7th Style Swap together in Charleston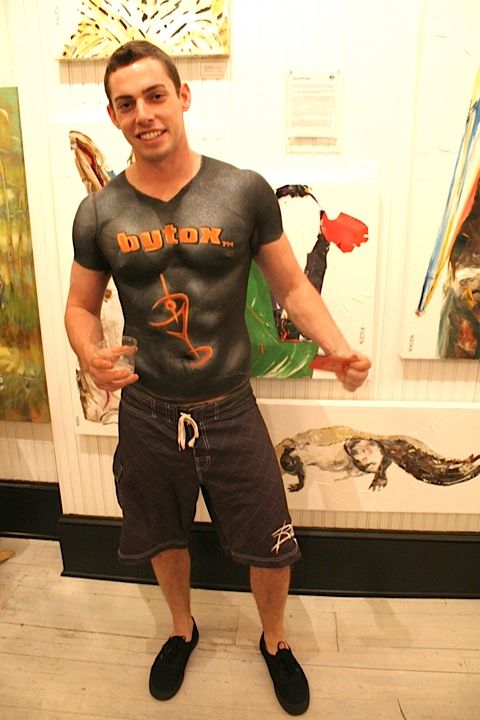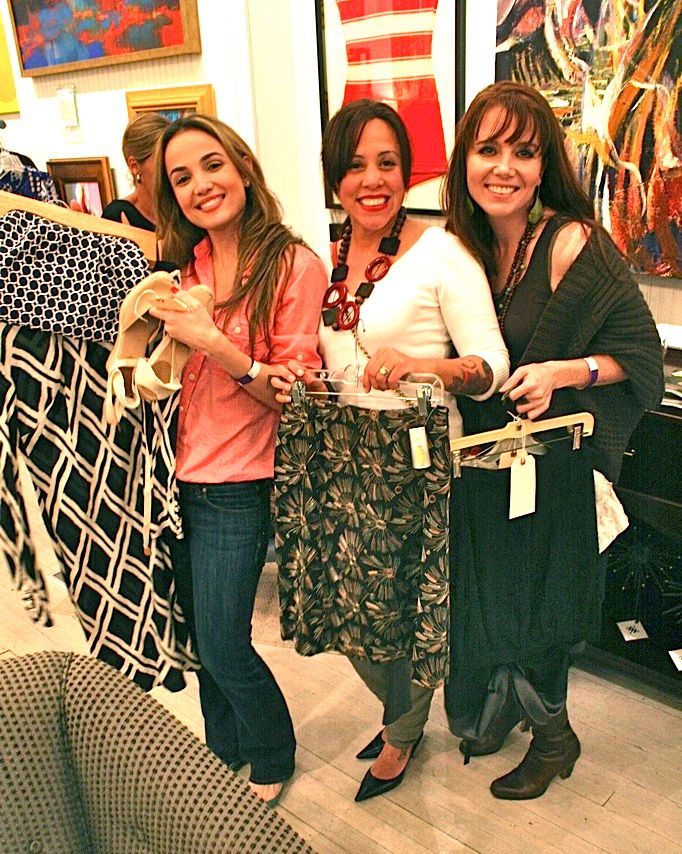 Lowcountry Plastic Surgery'smodel shows off his body-painted Bytox(Hangover Remedy). R: Check out the goodies they got at Style Swap!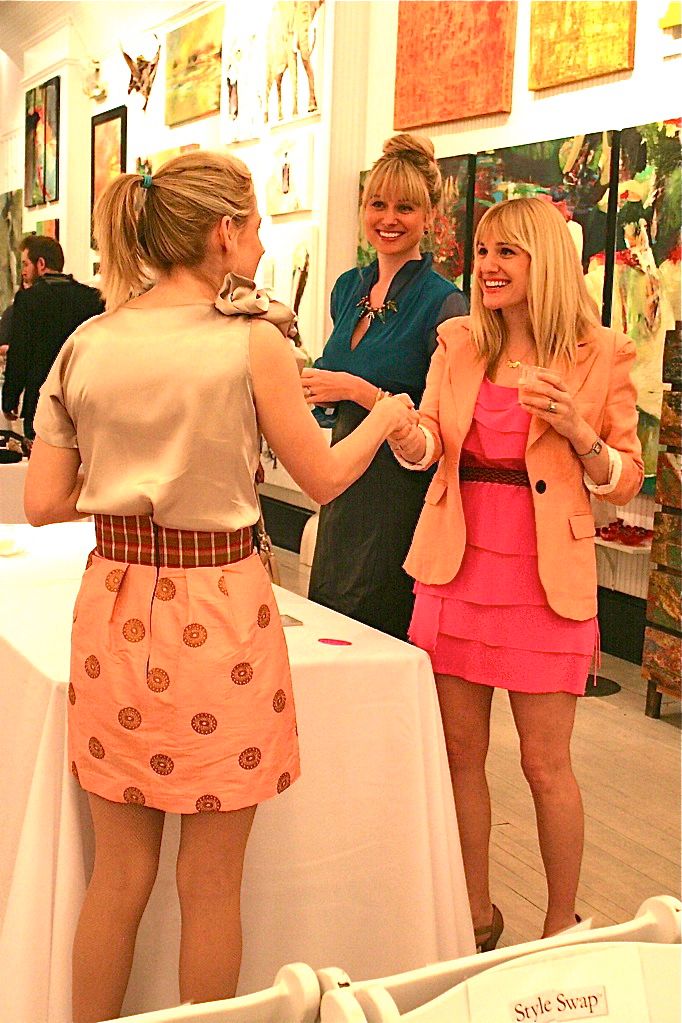 R:
Savannah-based Fashion Designer Emily Bargeron wearing her boho-chic
Mamie Ruth
line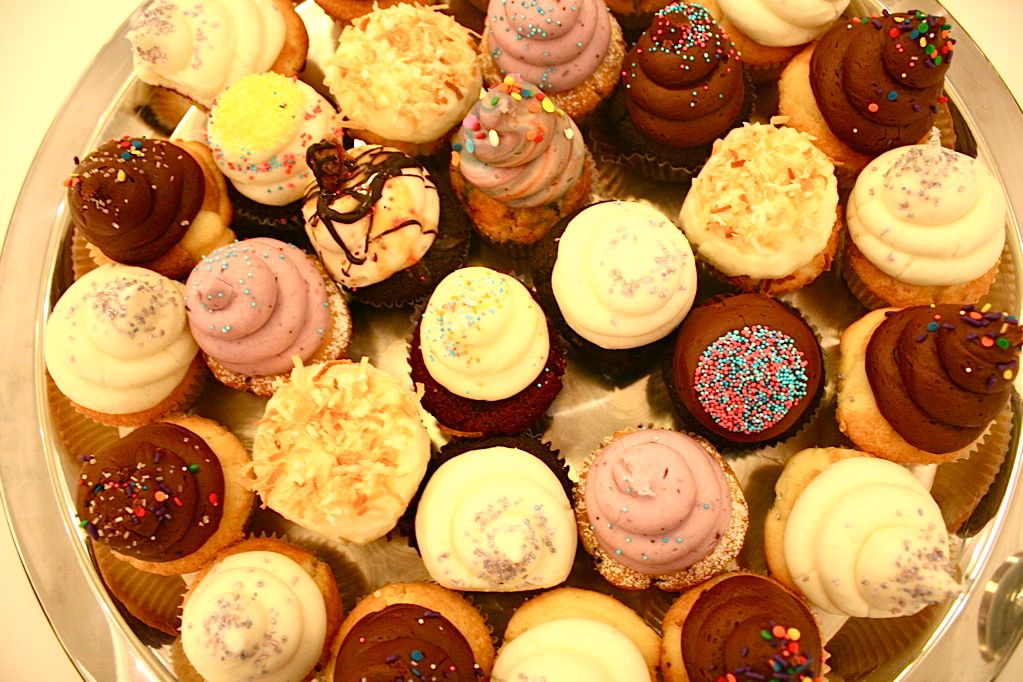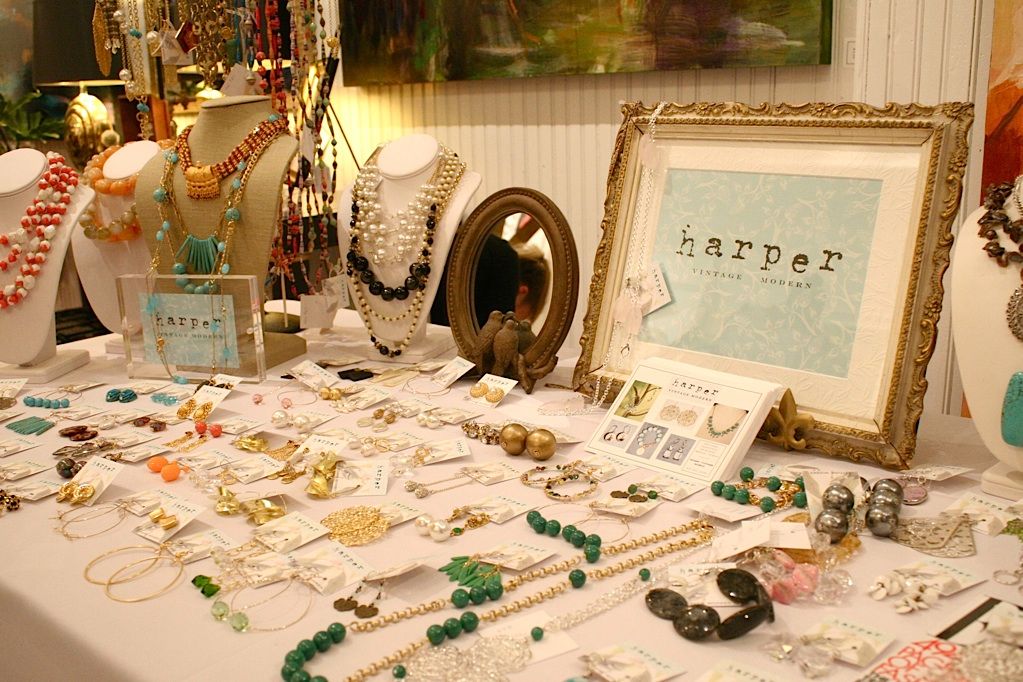 Harper Vintage Modern jewelry from Chapel Hill-based
Jewelry Designer Wendy Perry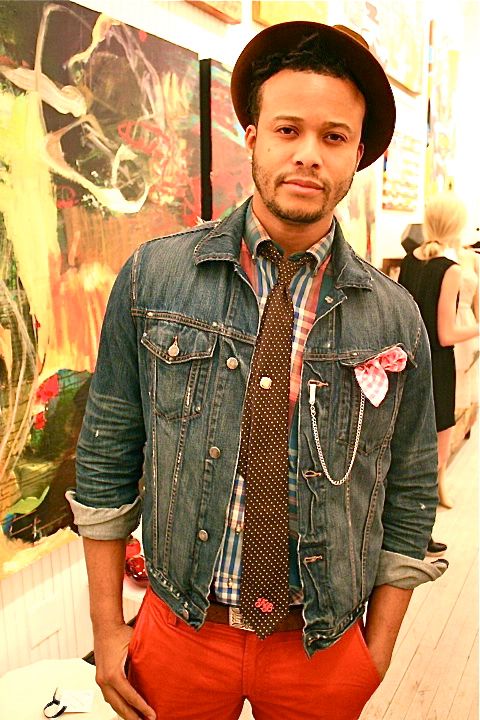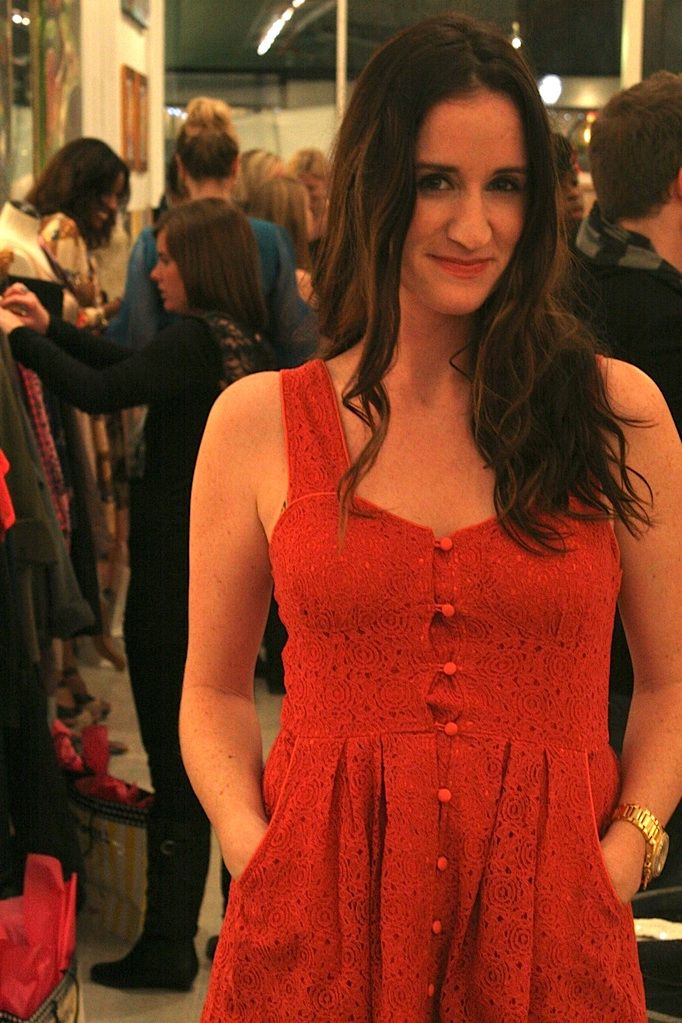 while
Monkee's
co-owner Ashley Jenkins brings the heat in head-to-toe red
L: Handbag designer Mary Nortontakes home a pair of Stella & Dot earringsfor "Best Dressed" R: I spy The Vintage Queen Lori Wyatt! Love the mixed prints.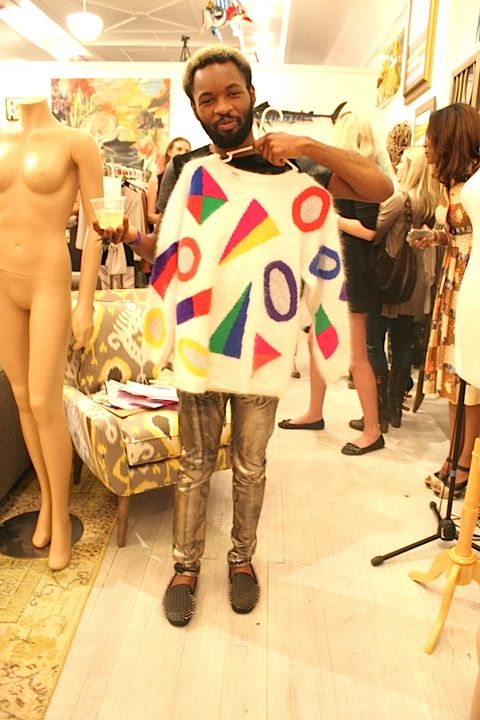 L: Who says Style Swap is only for the ladies? Josh Ratliff takes home a colorfulangora vintage sweater with geometric shapes from Angela Finley's closet
R: Hannah Davis, founder of Bangs shoes (one of our featured Style Swap
prizes of the night) with her beau
If you look closely, you can see Wilmington swappers Margee Herringand Susan Gsell!Photo: Kate Wichlinski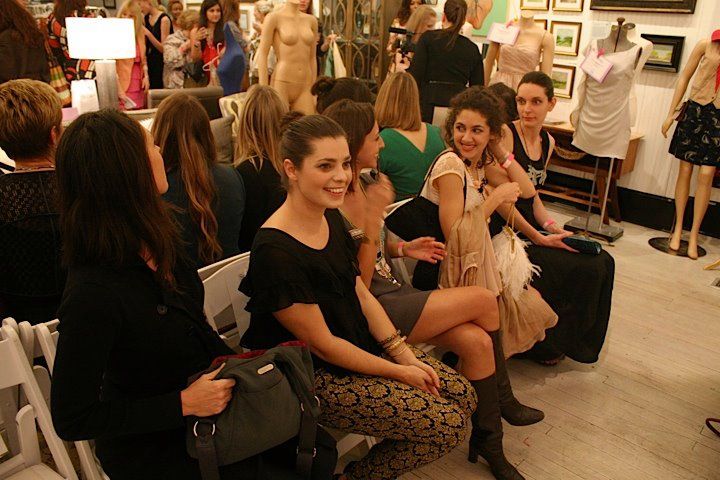 My trusted assistant Juliana (in printed pants) anticipates a
game of musical chairs to win a gorgeous Cynthia Rowley dress
(and that lucky girl won!)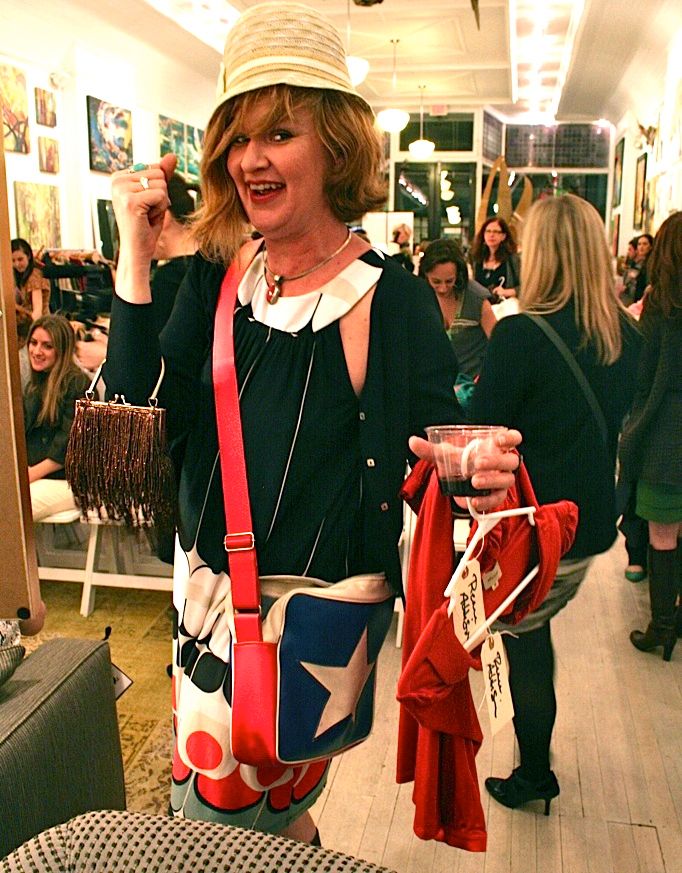 L:Our lovely Style Ambassadors in blackR: Michael Deininger-Bell's mamma came to the Swap
from Raleigh and left with a new hat, beaded bag
and red dress (that she promptly changed into for a night on the town!)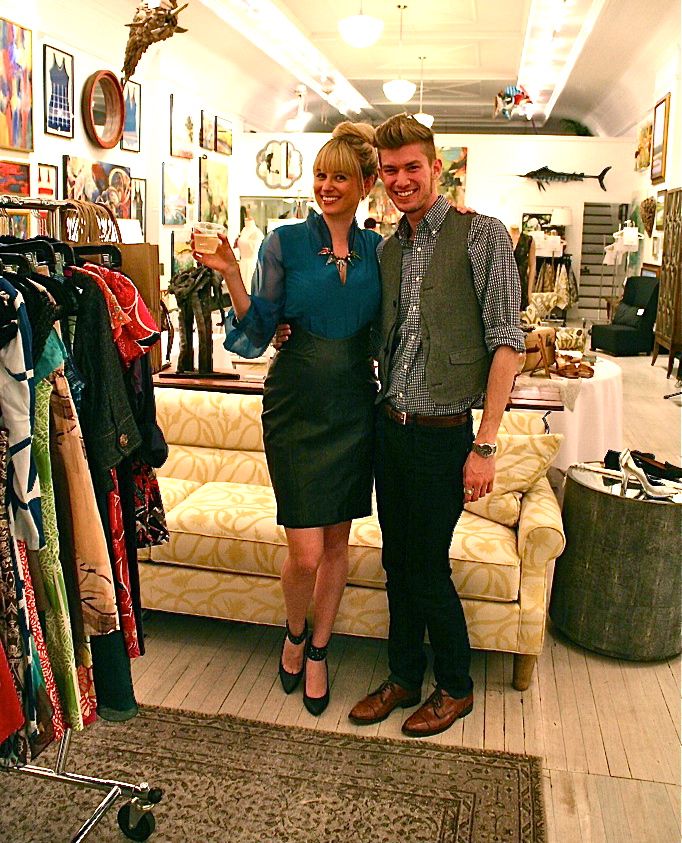 My stylish intern and Style Swap photographer Michael Deininger-Bell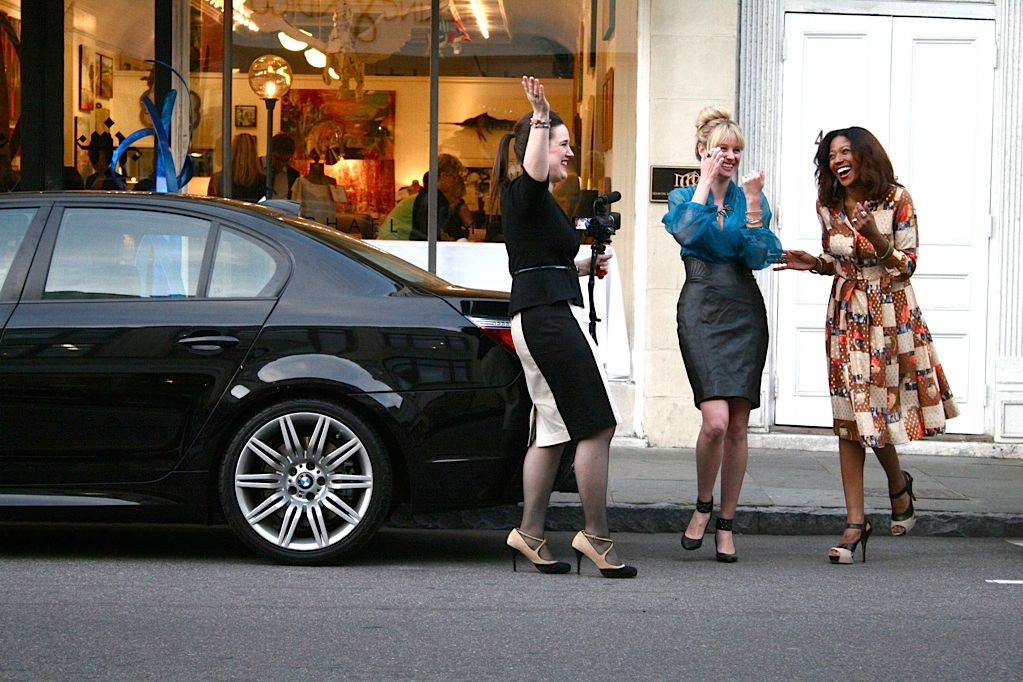 To see more photos from Style Swap Charleston, please visit the Style Swap FB page.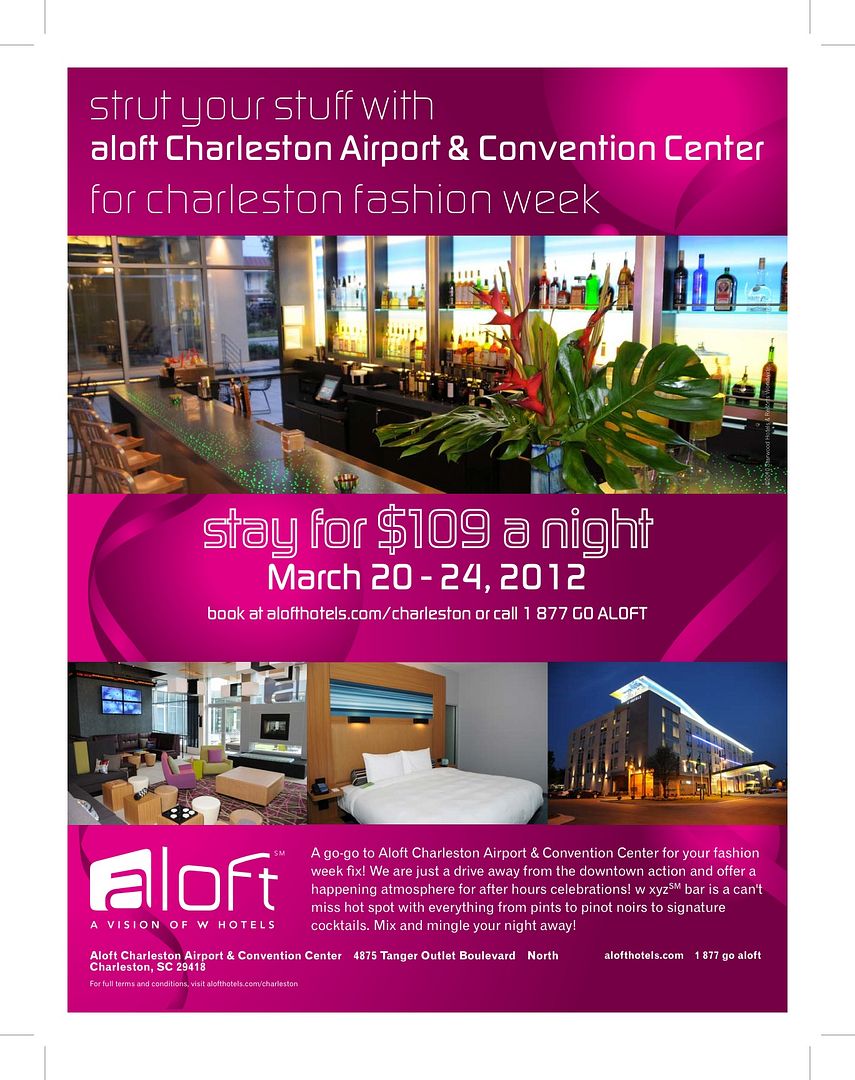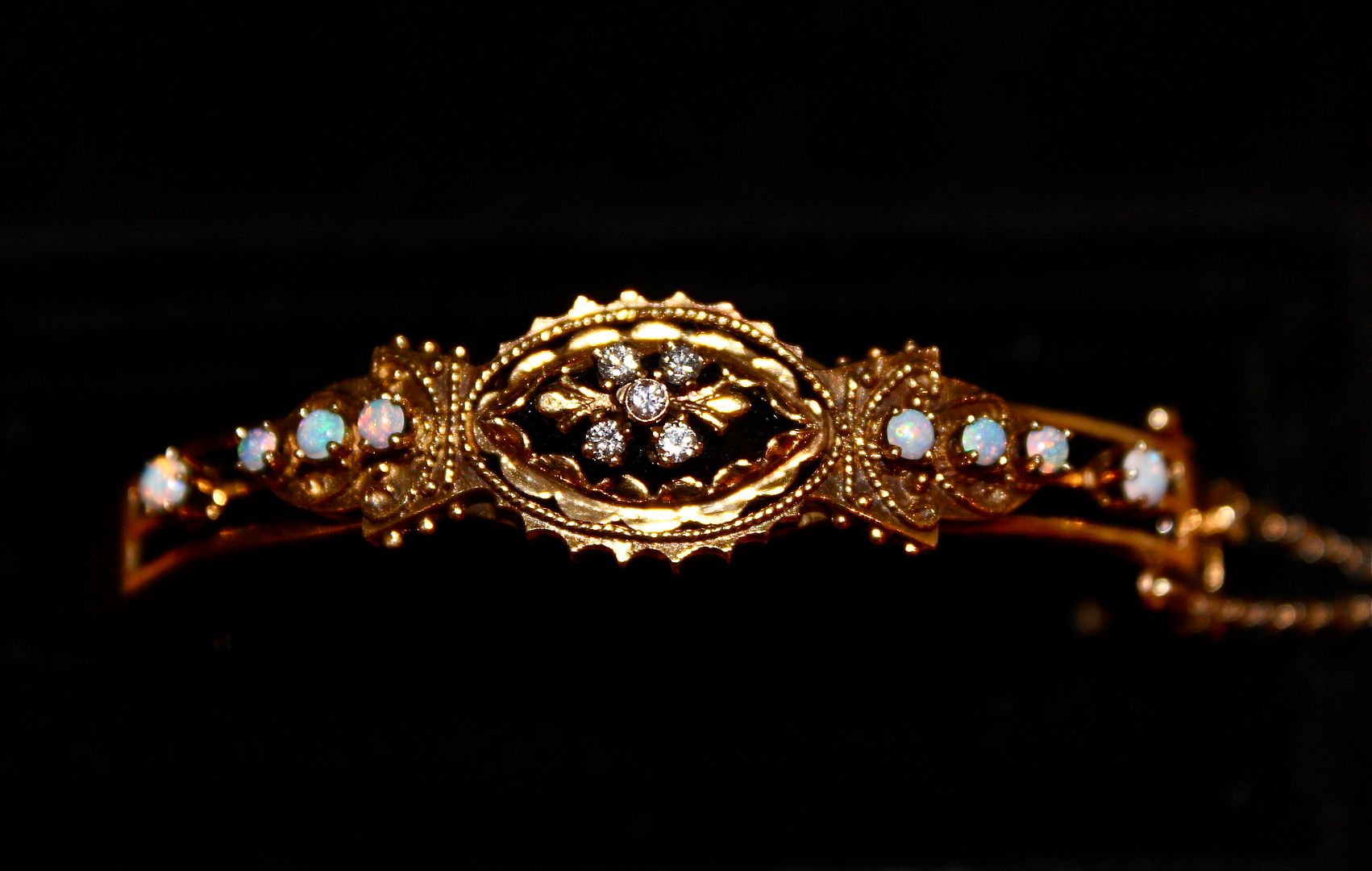 TICKETS: Get Your MAD MEN Tickets NOW by Clicking HERE.



Presenting Sponsor, Land Rover Cape Fear, is giving away a vintage "Betty" Diamond, Opal and Black Onyx bracelet valued at over $2,250 from Precious Gems. Every MAD MEN Returns guest who purchases their ticket online (in advance) is registered to WIN!!!
To sign up with Land Rover to Win the "Betty Diamond" bracelet,

The Oscars: Red Carpet Review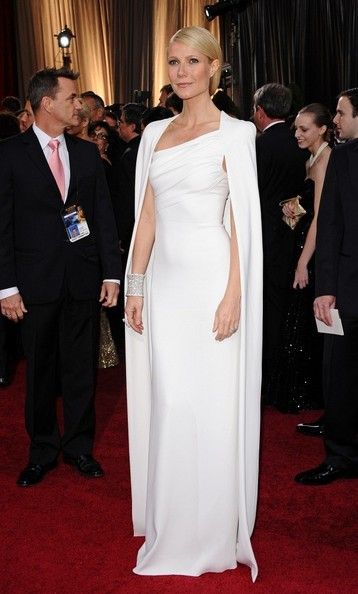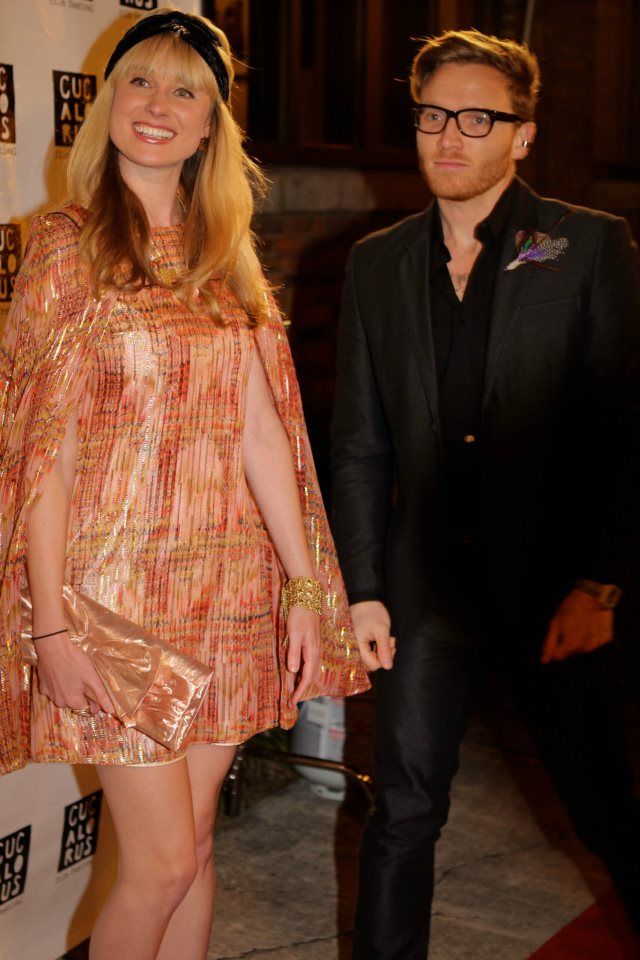 L: GOOP goddess Gwyneth Paltrow knocked it out of the theater with her
streamlined, statuesque white dress by Tom Ford topped off with a showstopping cape.

R:On the Wilmywood front at The Cucalorus Oscars Party, I must have gotten the memo
(hidden message in a recent GOOP?) and wore a Thread Social lurex drip cape dress
from Beanie + Cecil, a Rubyassata rose gold bow clutch made from a vintage prom dress, CastlesCouture velvet turband embellished with a clip-on earring as brooch from Candy Shop Vintage. With Michasel Ussery from Edge of Urge
(co-red carpet judge along with EOU's Jessie Williams)
Photo: Chris Frick for Focus on the Coast

* More Cucalorus paparazzi photos to come next week!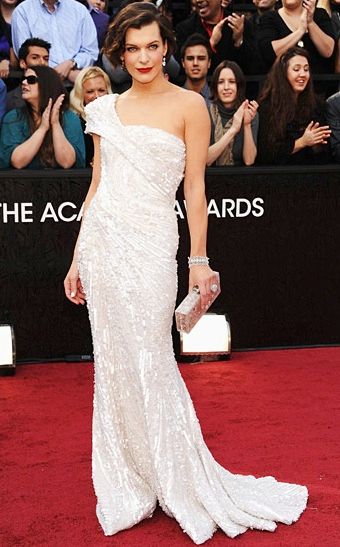 L: Angelina's Versace dress was overshadowed by her exaggerated stance on stage, taking
the thigh-high slit to new heights resulting in an instantaneous Twitter page
(click here to visit Angie's Right Leg and its 44,000+ followers) and a little cheeky imitation
from Wilmington local Kimi Faxon's brother Nat Faxon, who took home the Oscar
for Best Adapted Screenplay for The Descendants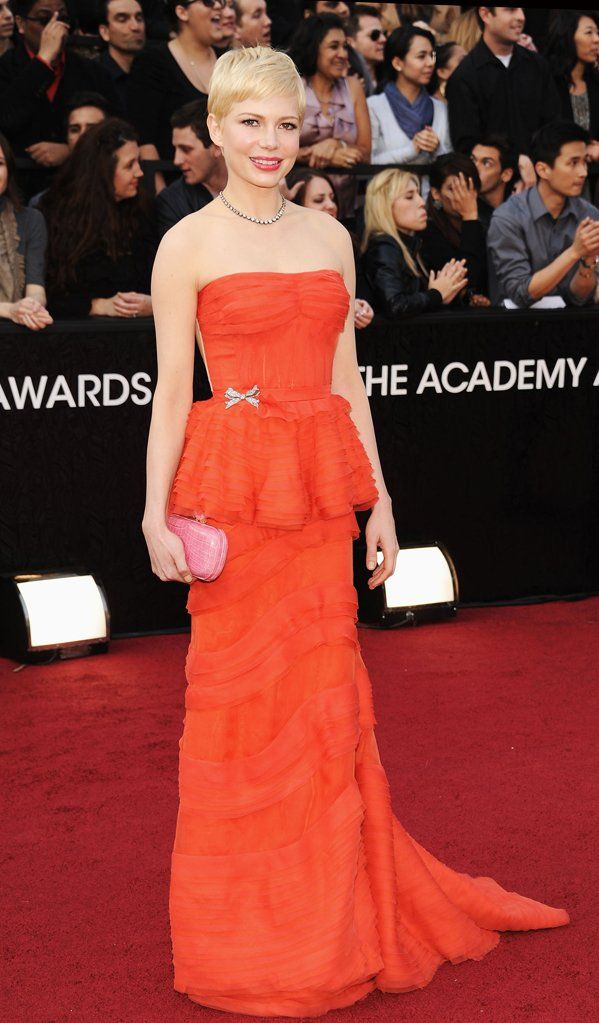 L: George Clooney may not have gotten the Oscar, but he still went home with the real deal
(Stacy Keibler in a gold Marchesa gown). R: Michelle Williams is peplum perfection
in this Louis Vuitton strapless coral gown.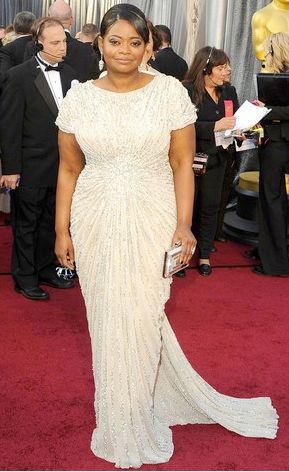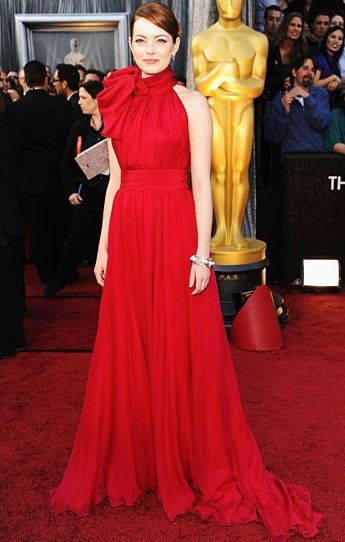 These two need no help from The Fashion Police. Octavia Spencer, who took home the
Oscar for best supporting actress, chose a figure-flattering design by Tadashi Shoji
while Help co-star Emma Stone rocked a red Giambattista Valli halter with a statement bow.
Beautiful dress although the carpet clash is unfortunate.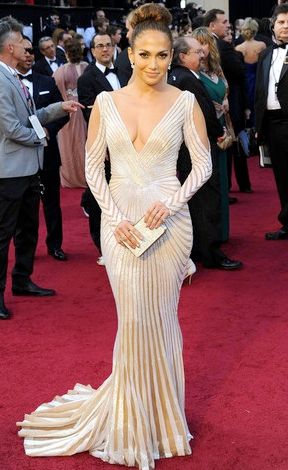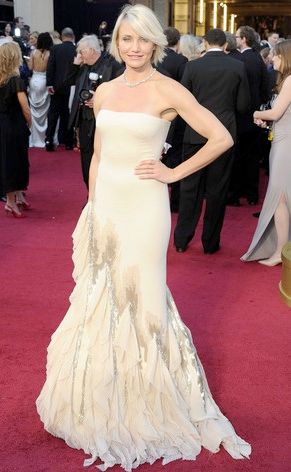 L: J Lo proves she's not just Jenny from the Block in this revealing Zuhair Murad
dress reminiscent of her infamous navel-grazing Versace Grammy dress, worn in 2000.
R: Adored Cameron's Gucci gown but her hair is a bit of a let-down.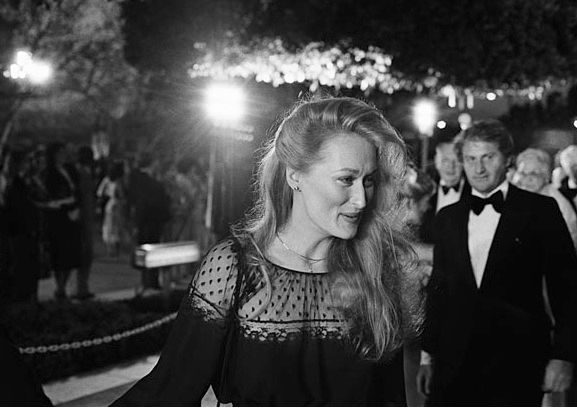 A LOOK BACK at The Queen of The Oscars
Love this photo of Meryl from one of her very first evenings at the Oscars.
With her record 17 Oscar nominations and her third win for Best Actress
(for The Iron Lady), I'd say she's earned it.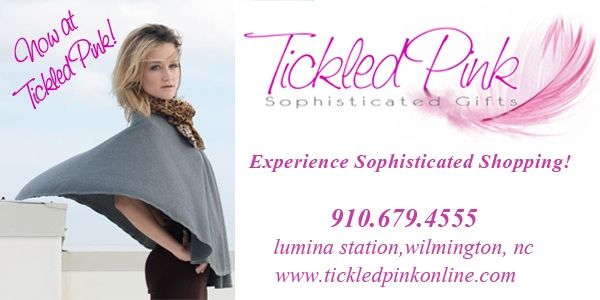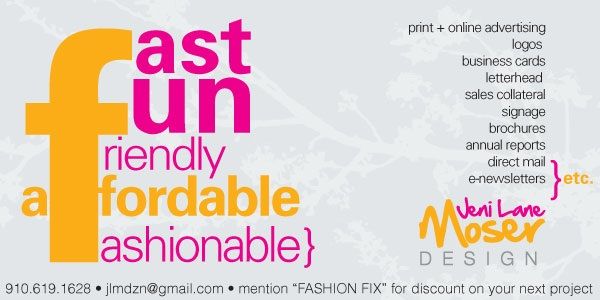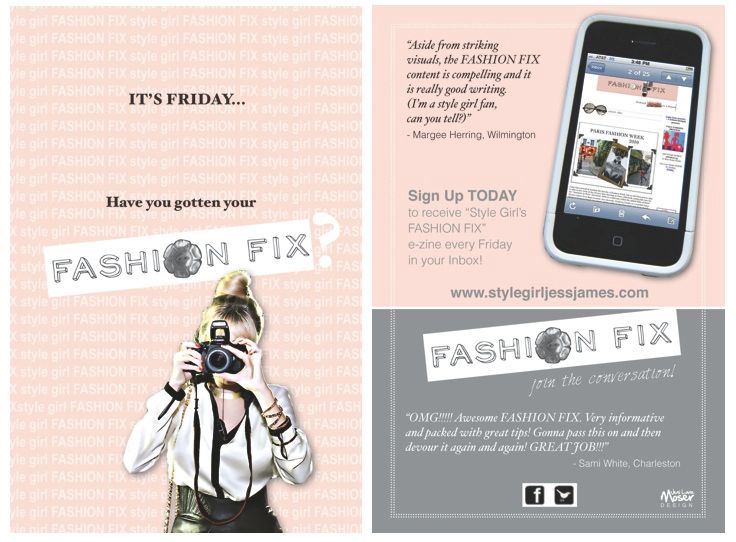 March 16
Pop Up Studio
Little Luxuries Studio
WILMINGTON


WHAT: Leilani Tootoo Balaban of Little Luxuries Co. and Photographer Kelly Starbuck are hosting POP UP STUDIO in celebration of accomplished and novice artists of all mediums.

Join Fashion Designer Lucille Bruno, Milliner Jan Wutkowski, Jewelry Designers Sarah Tector and Angela Stilley, Mixed Media Artist Tres Altman, Pop Artist Christopher Lopata, Clay Artist Virginia Gibbons + more!

This is the perfect opportunity to celebrate Wilmington talent and support
their efforts by purchasing a one-of-kind creation.


WHEN: Opening Party: March 16th 7pm / Weeklong Events: March 15 – March 22

WHERE: 405 South 3rd Street (Little Luxuries Studio)
About FASHION FIX


Everyone needs a fashionable friend who knows the best places to shop. Looking for the insider scoop on the most sought-after deals?
Once a week (FASHION FRIDAYS), get your fashion fix with Style Girl's style tips, style on the street + more!
Please forward on to your oh-so-fashionable friends.
Copyright © 2011 Style
Girl Jess James, All rights reserved.