Hey y'all! I'm writing this week's FASHION FIX in Charleston via Austin. I came right from Austin's SXSW wearing bohemian maxis and denim shorts to full-on glam at Charleston Fashion Week. As you can imagine, that was some intense packing! Six hours of deliberation and accessorizing, but who's counting?

I promise we will resume our Top 10 essentials for Spring via the Spring Fashion Preview (watch the event video below) along with festival attire (the good along with the very bad) from Austin.

For now, I skipped tonight's after party  to share with you a few highlights from Night #1 and #2 at Charleston Fashion Week. I really hope you will join me under the tents Friday and Saturday nights. This is the Southeast's most mahj-or fashion event, and you seriously don't want to miss it.
LAST CHANCE TO ATTEND CFW!
Hope to see you  under the tents
Friday + Saturday Night…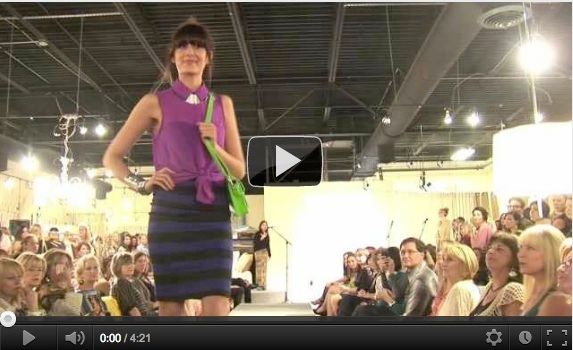 To Watch the Video from the FASHION FIX
Spring Fashion Preview presented by
Video by: Logan Beam

CHARLESTON FASHION WEEK
Kick-Off Night #1
3.20.2012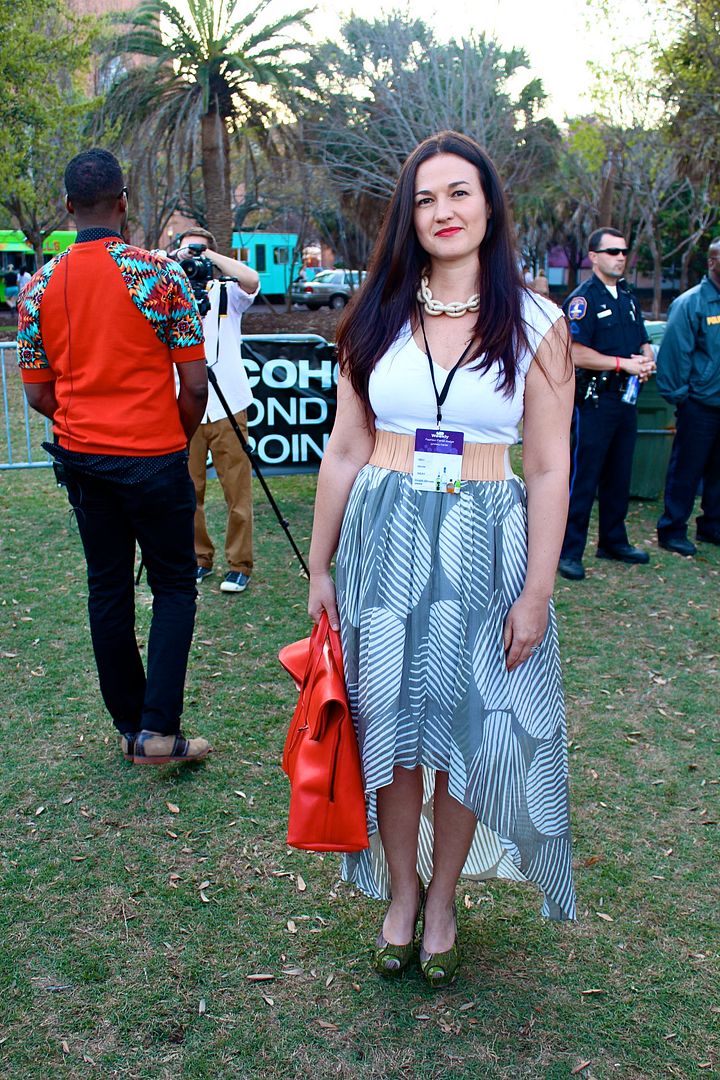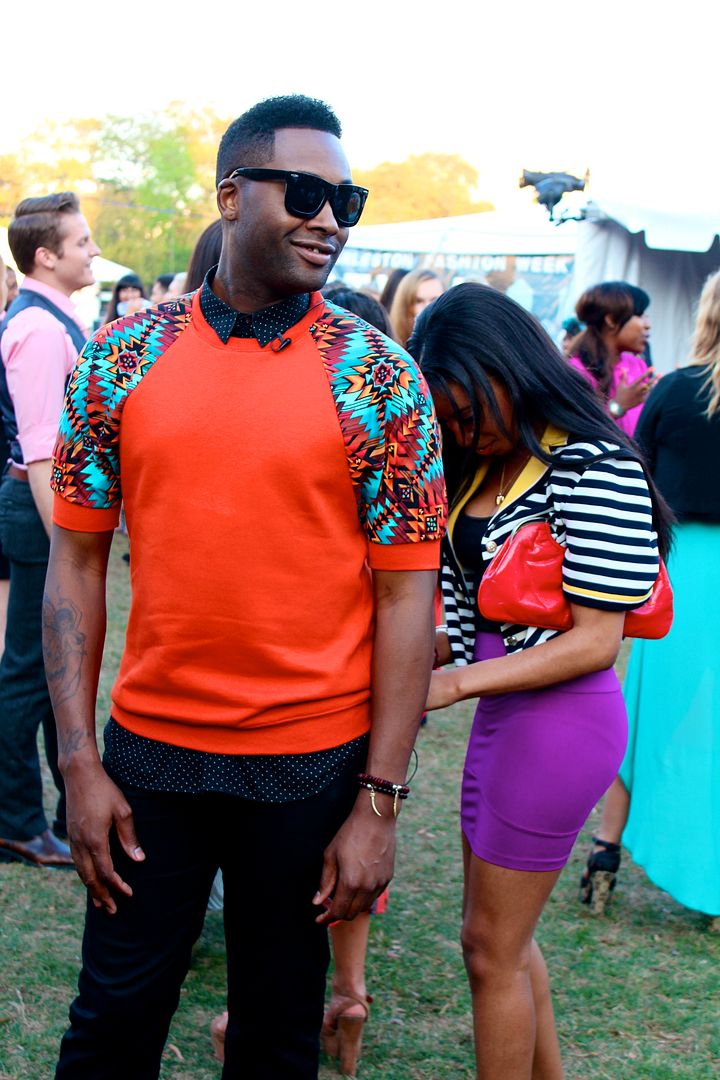 L: Wilmington native and Troubadour designer Lindsey Carter (also a CFW judge this year!)
R: Fashion Designer Mychael Knight (CFW returning judge)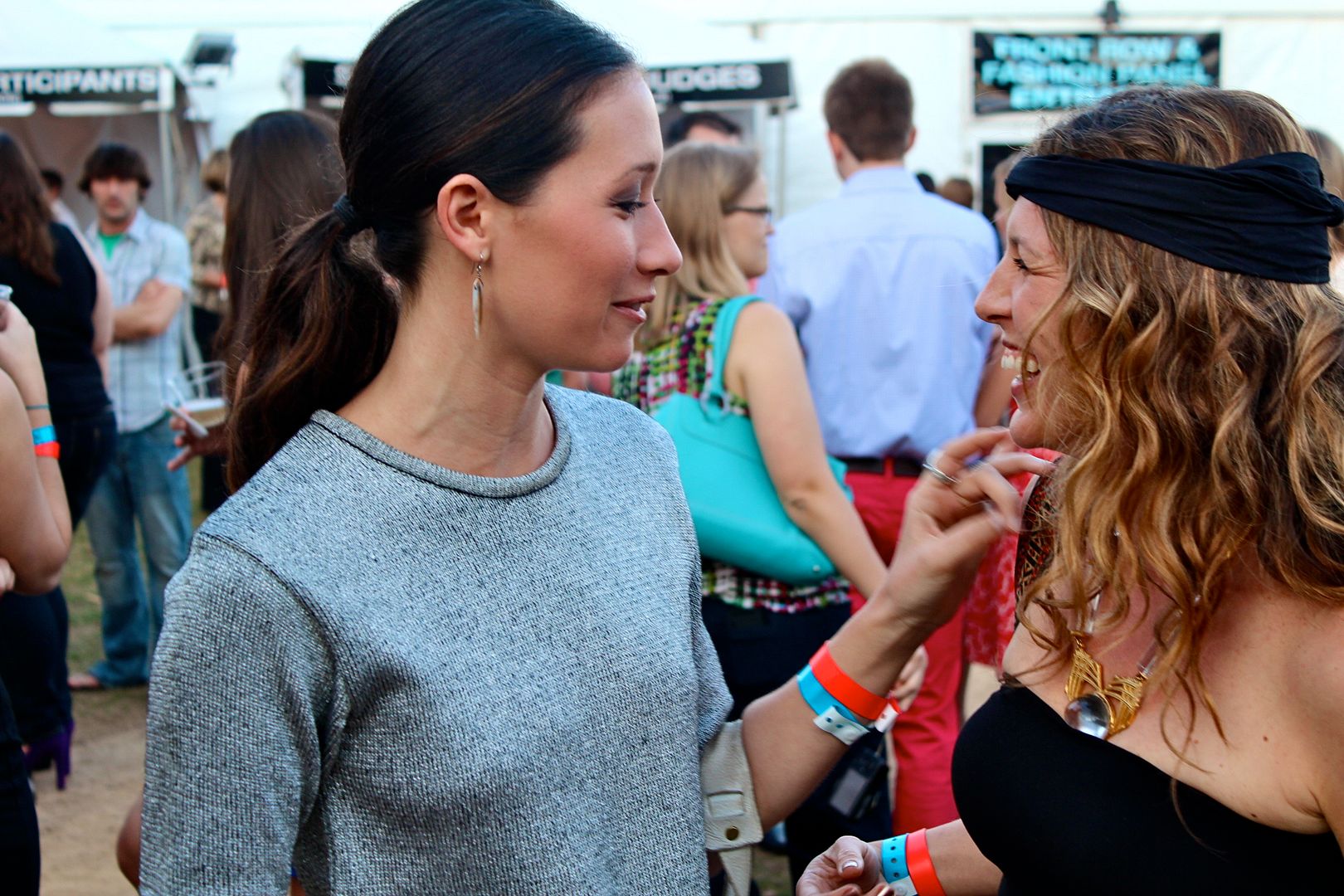 Leah Jerden and Audrey Myers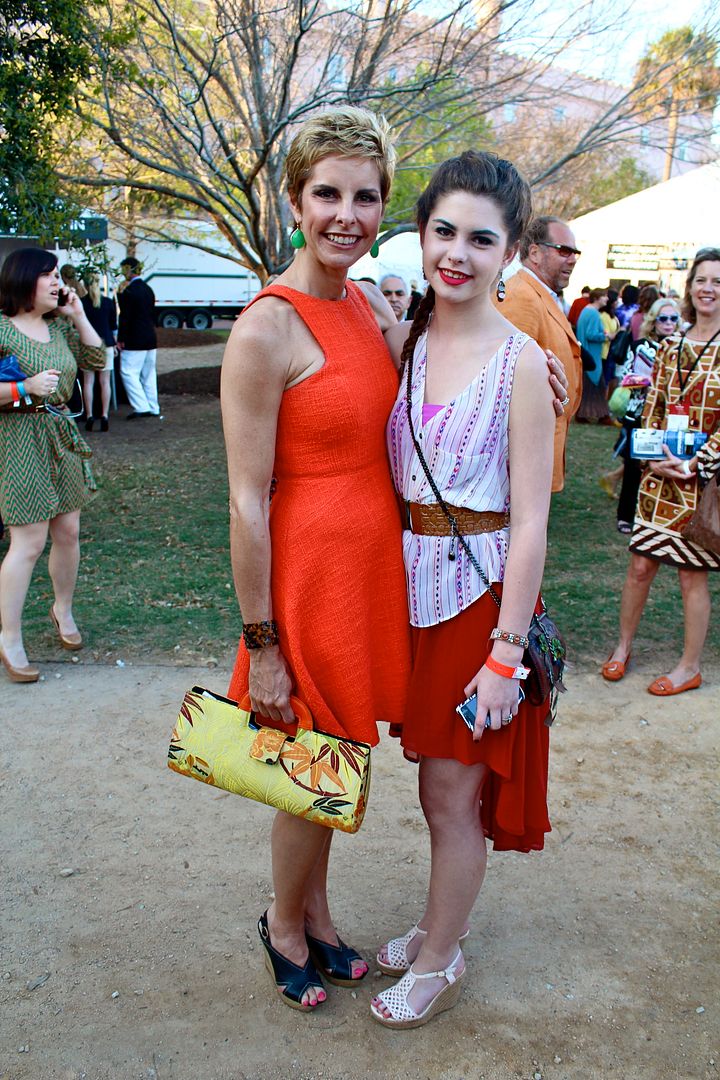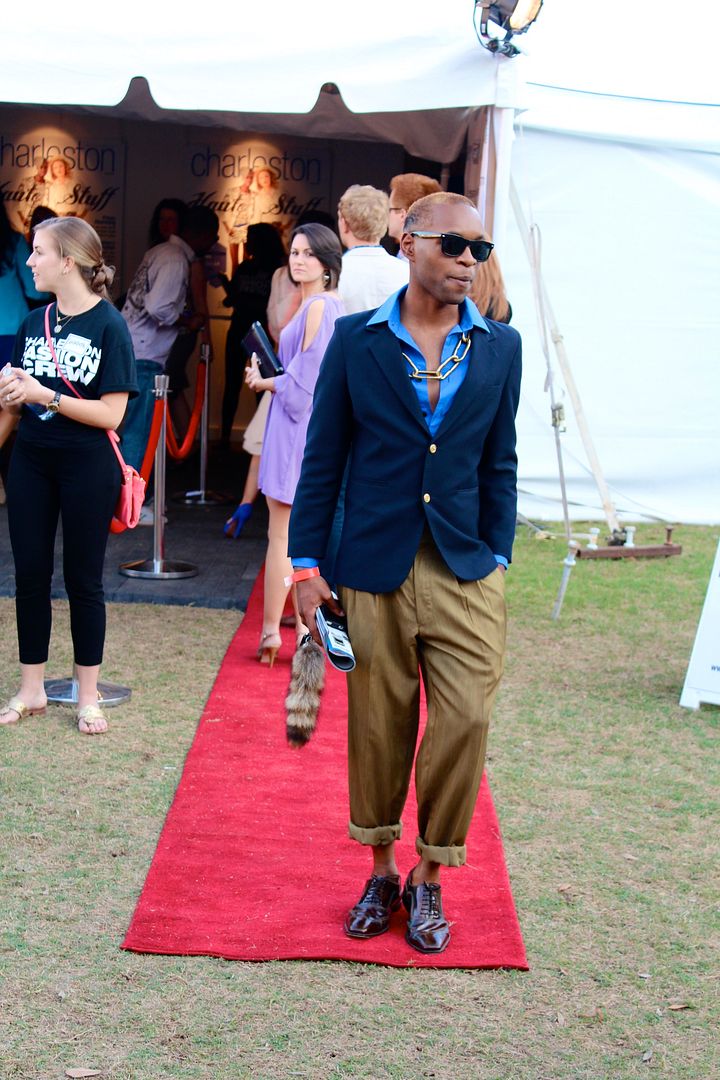 L: Handbag designer Mary Norton with daughter Reilly / R: Stylist Josh Ratliff

L: Hanging with Fashion Designer Chelsie Ravenell
R: The always stylish Chassity Evans of Look Linger Love in an
Anthro skirt and Lizzie Fortunado ipad case as clutch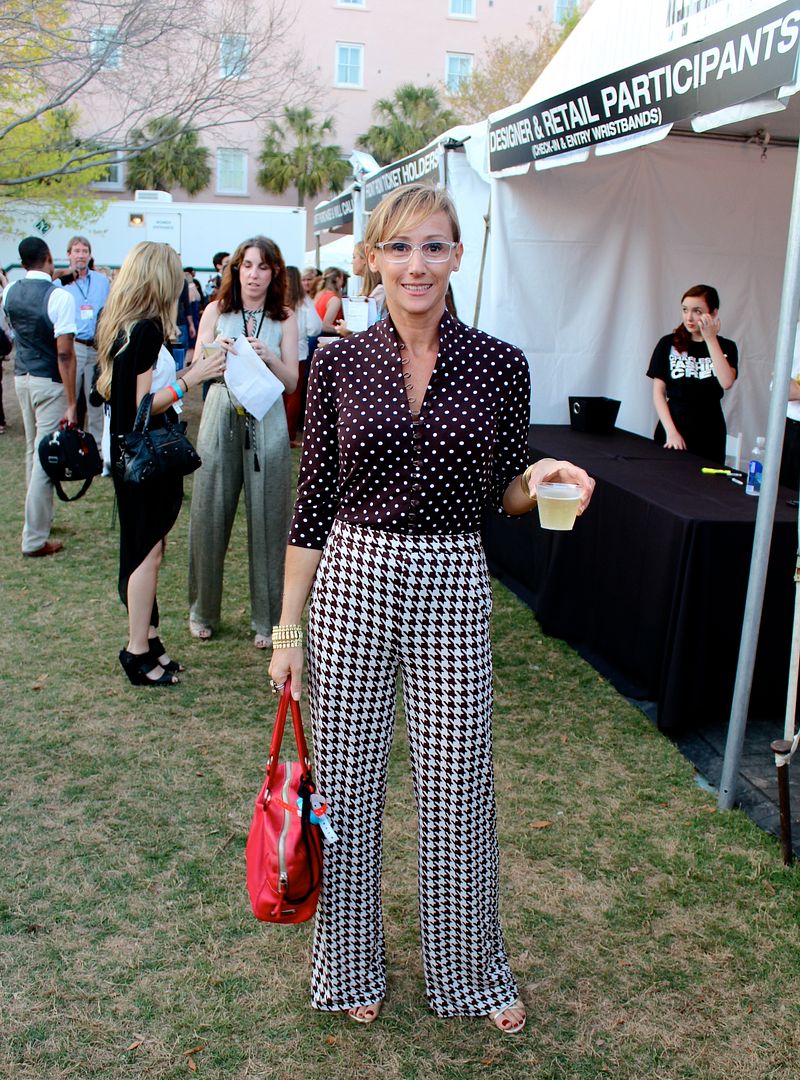 L: Featured Designer Nikki Poulos of NBC's "Fashion Star"
wearing mixed prints from her own collection
R: Featured designer Emily Bargeron in a Mamie Ruth design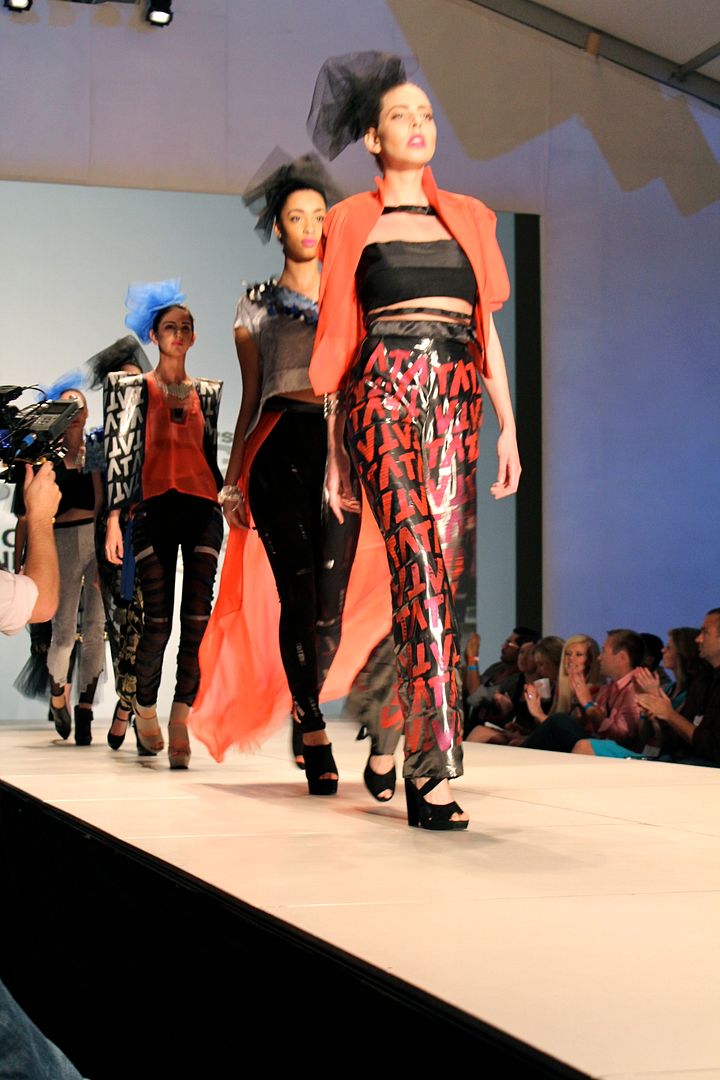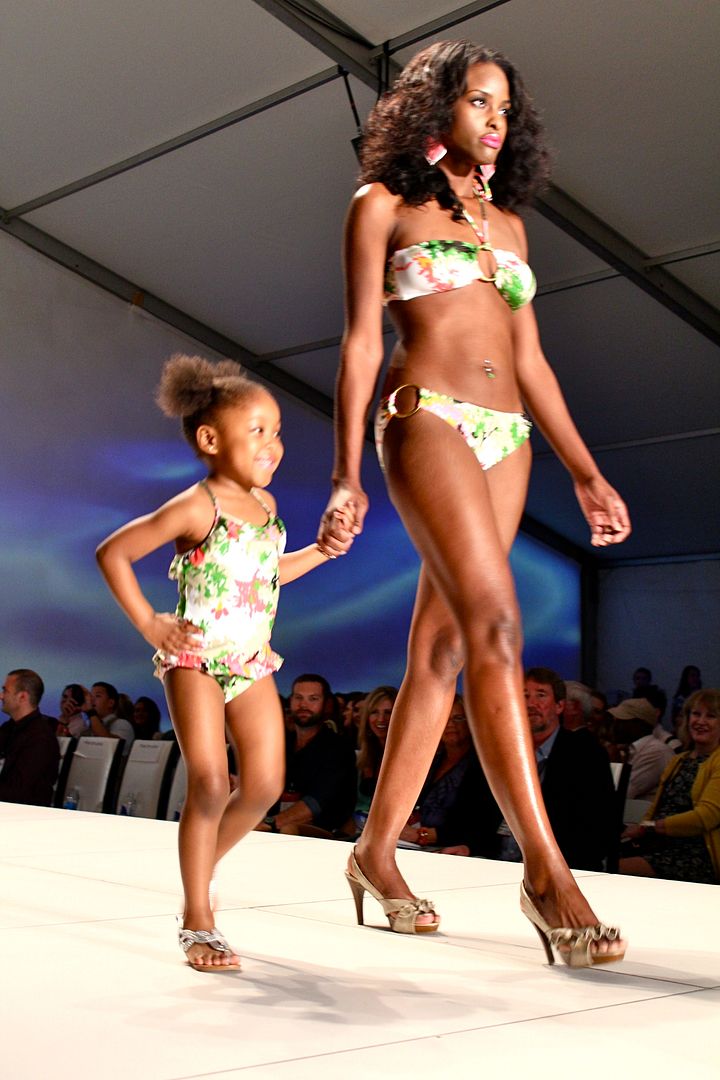 L: Model Isa Metz leads the pack at the Gil Tisdale and Dominique Verona show
(winners of The People's Choice award Tuesday night)
R: This mini model stole the show during the Palm Avenue collection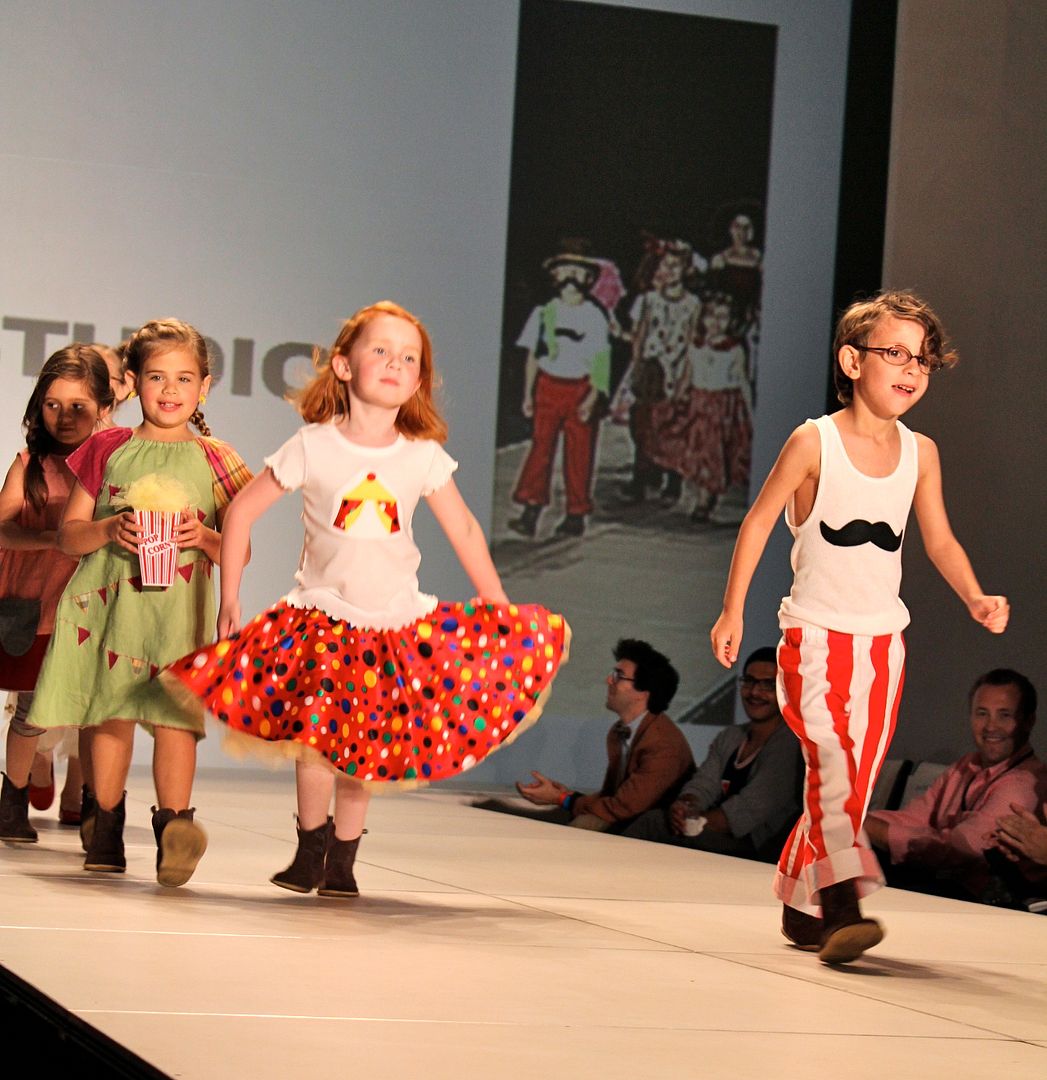 Poe Studio cuties!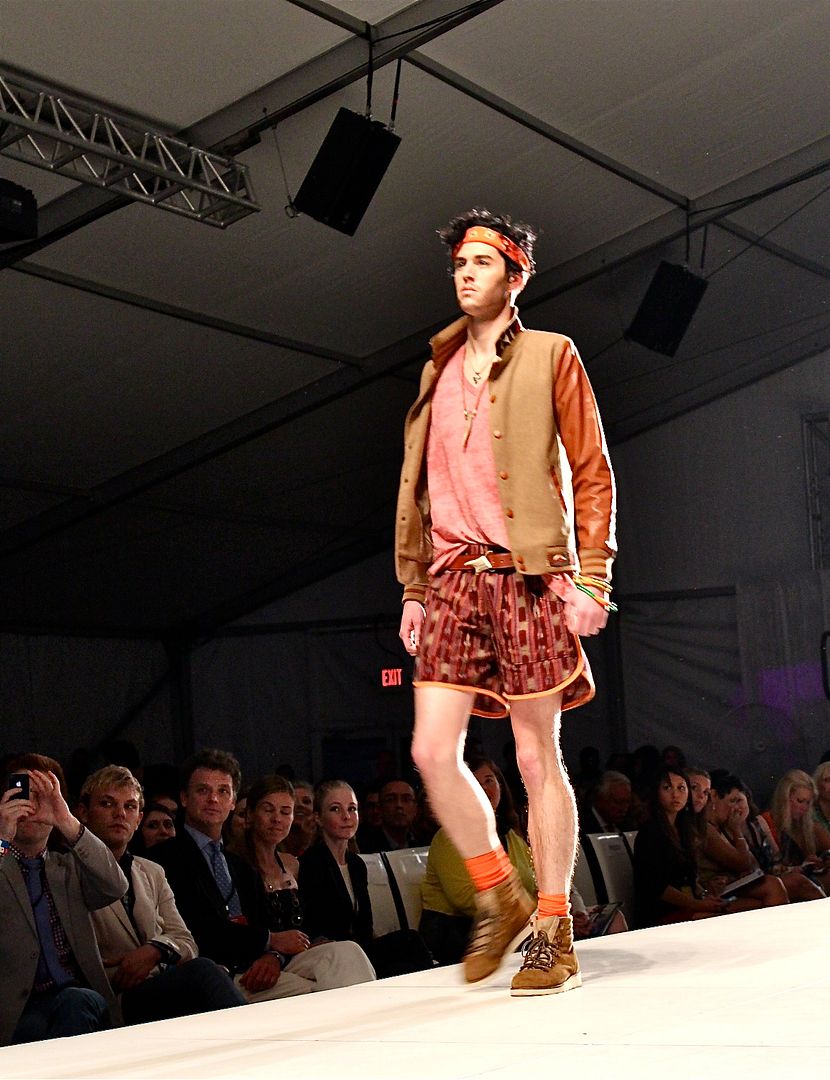 Wilmington model Peter Clarkson walks in the Mamie Ruth menswear show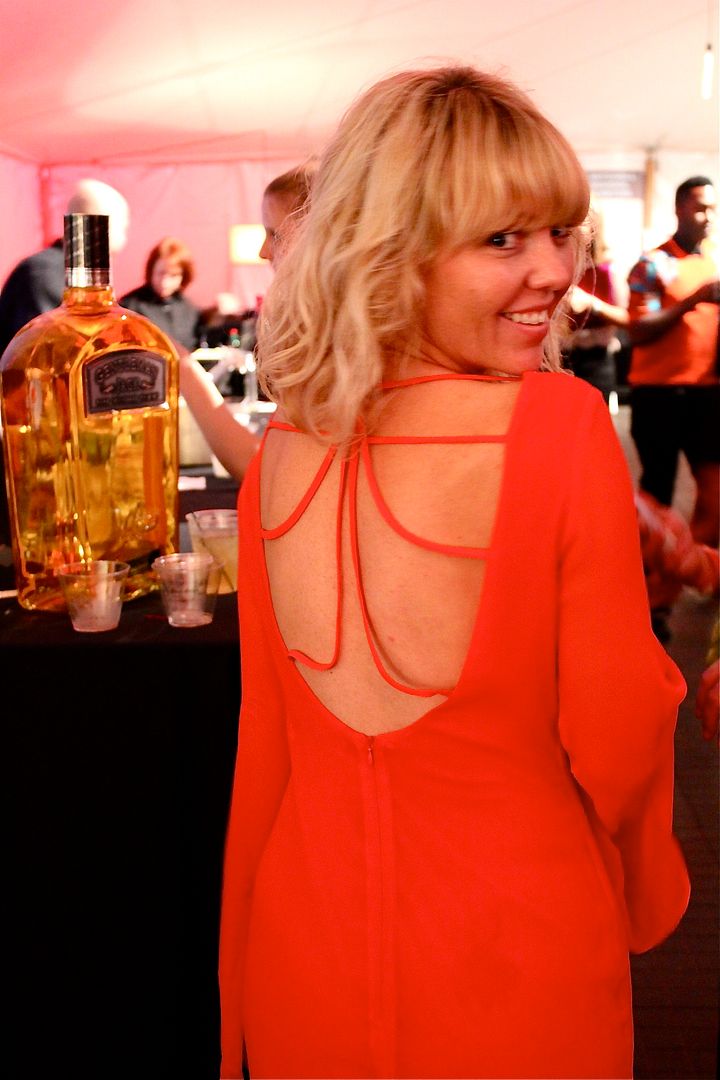 L: The Vintage Queen Lori Wyatt shows her sexy side!
R: Wilmington's Kristin Wood (He & Me / Avenue East)
shows off her new dress in the Style Lounge
CHARLESTON FASHION WEEK
Night #2
3.21.2012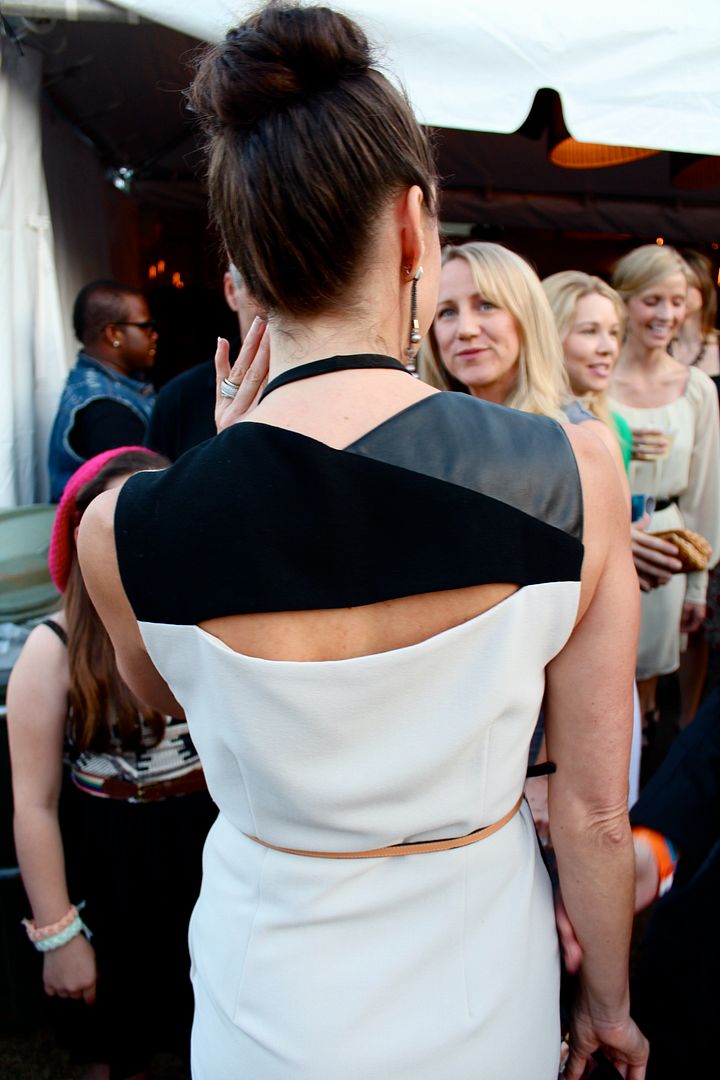 L:Charleston Magazine Editor in Chief Darcy Shankland admires Charleston
Magazine's Marketing Director Misty Lister's chic look for the night
R: Jessica Lee Slaughter (right)  and friend strike a pose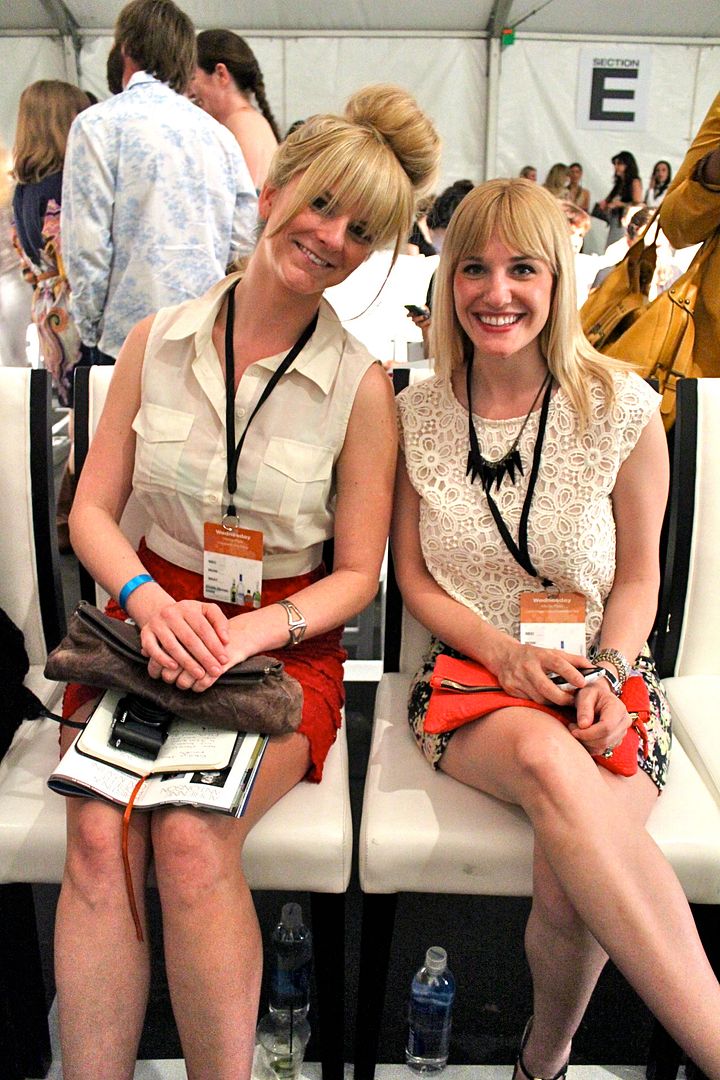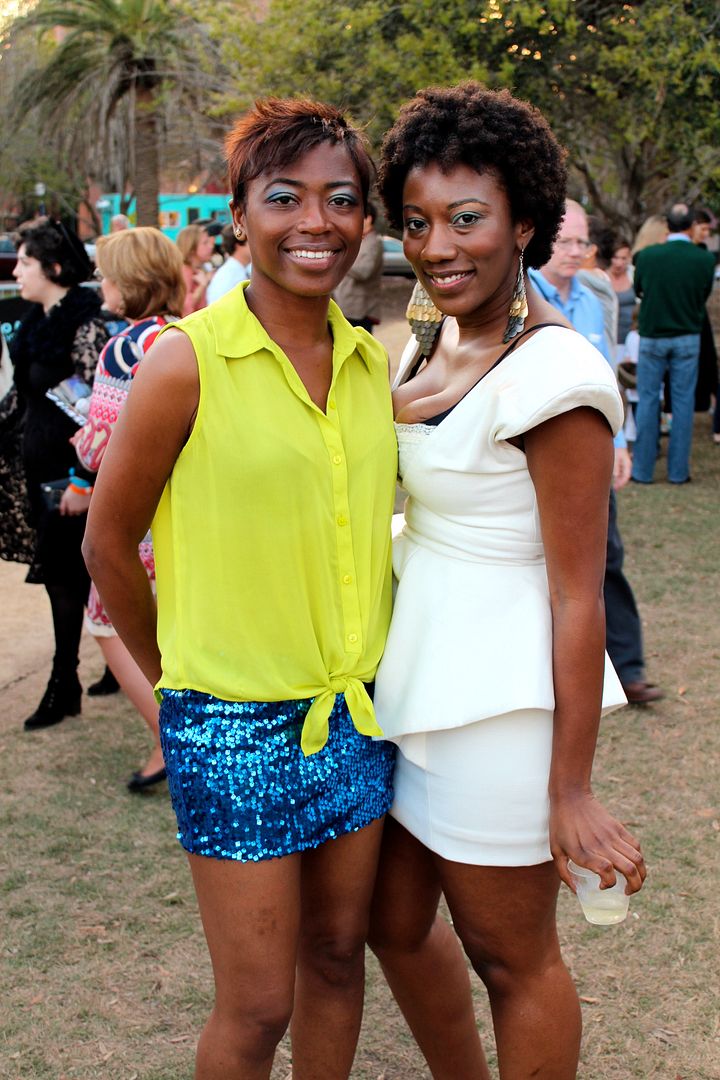 L: Erin Perkins and Chassity Evans get ready for the show to start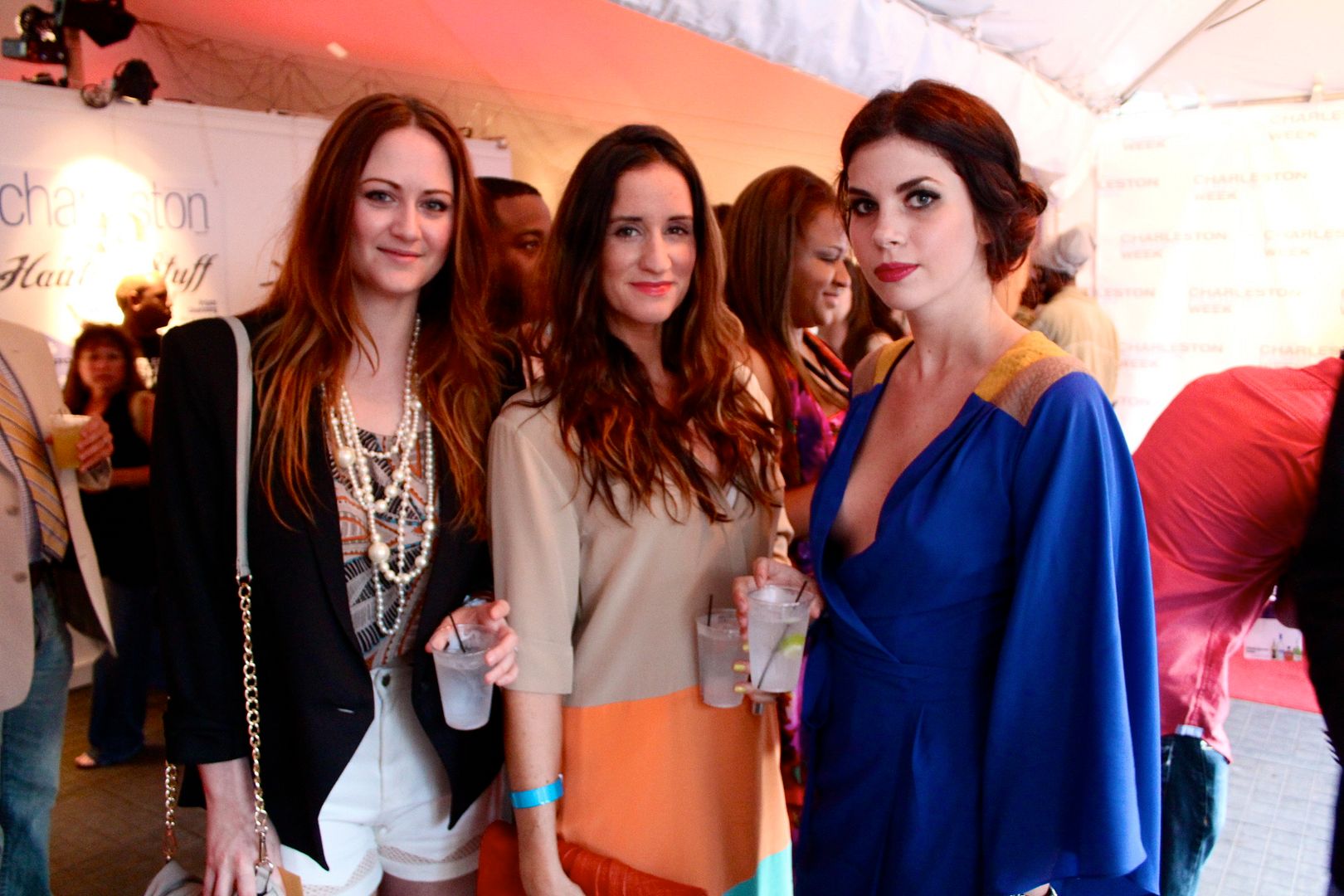 Erin Abagnale from House of Sage, Ashley Jenkins of Monkee's
and Caroline Millard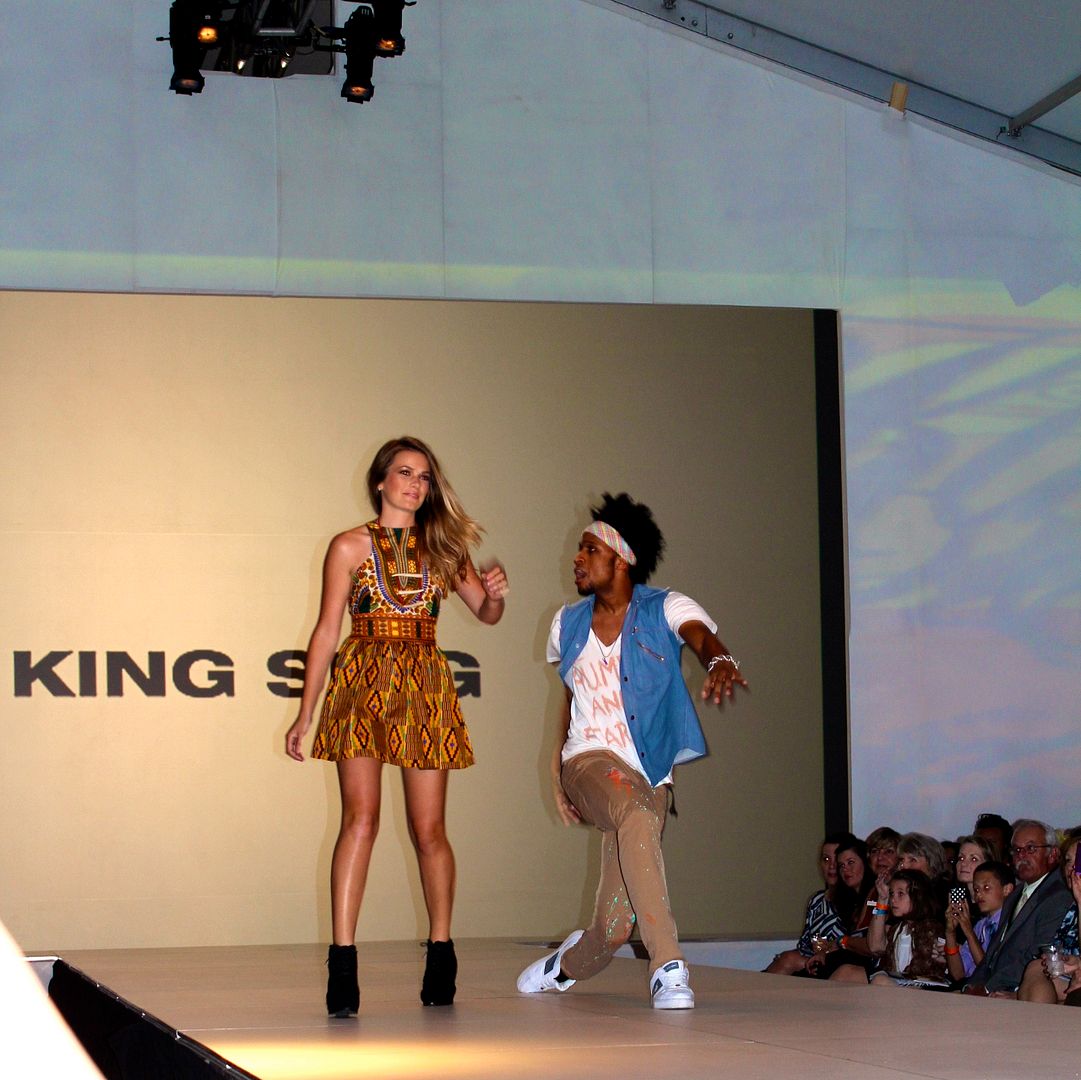 Josef Myers dances it out during the King Sing performance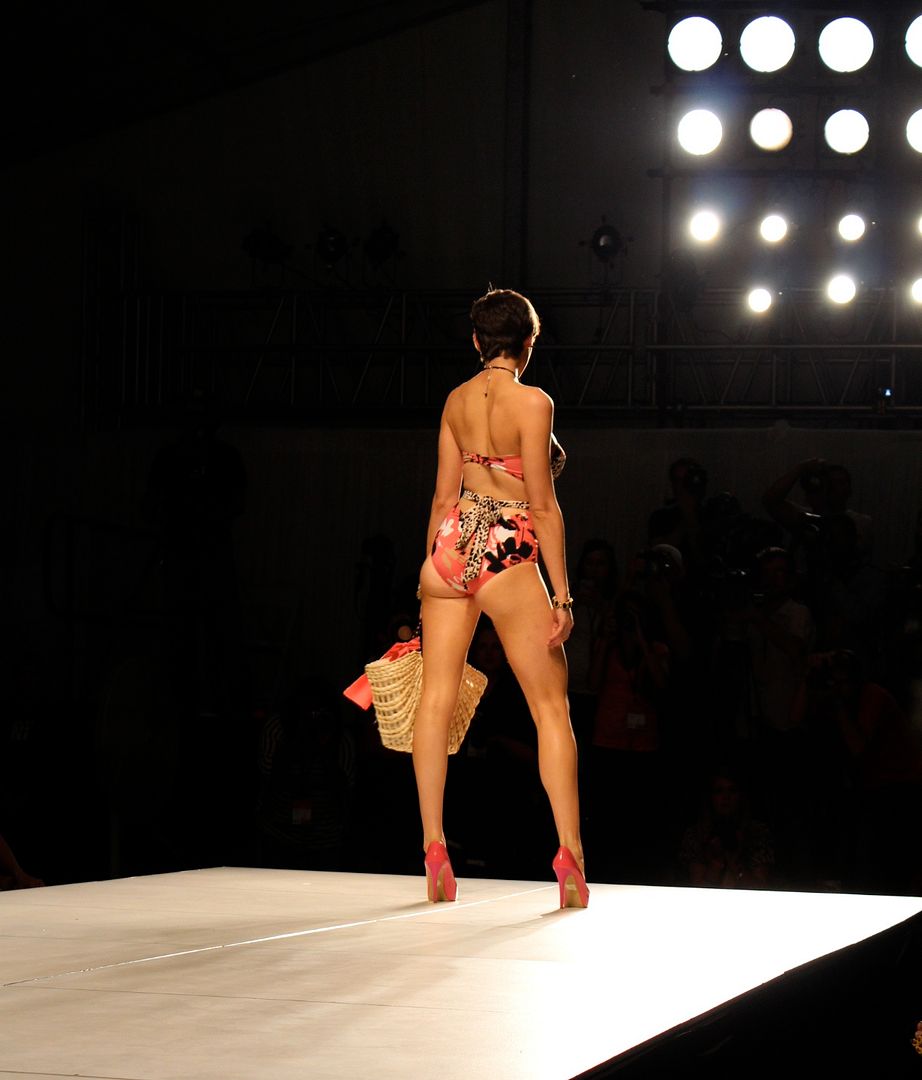 Retro inspired swimwear from Emerging Designer Jessica Patricia Krupa

L:Walking King Street with Designers Megan Waldrep and Emily Bargeron
R: Stylist Andrea Serrano and Chelsie Ravenell got the powder blue memo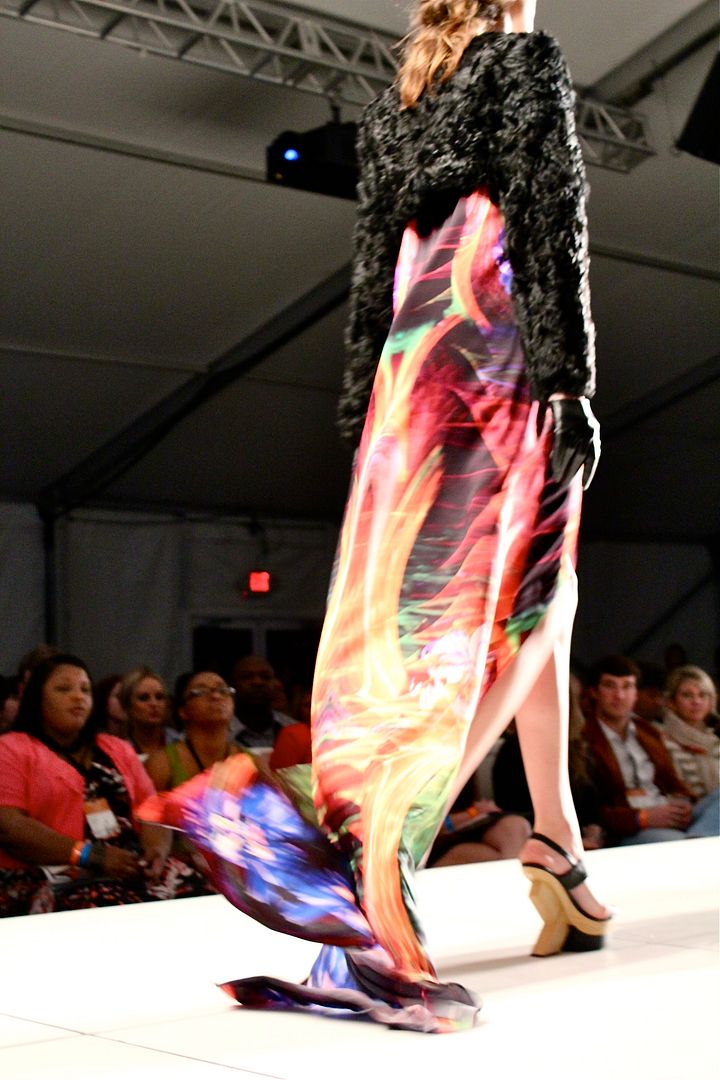 L: Wilmington model Madeline Cimone wearing Michael Wiernicki's Mystery School
R: High-low graphic print dress from Emerging Designer Ra Jang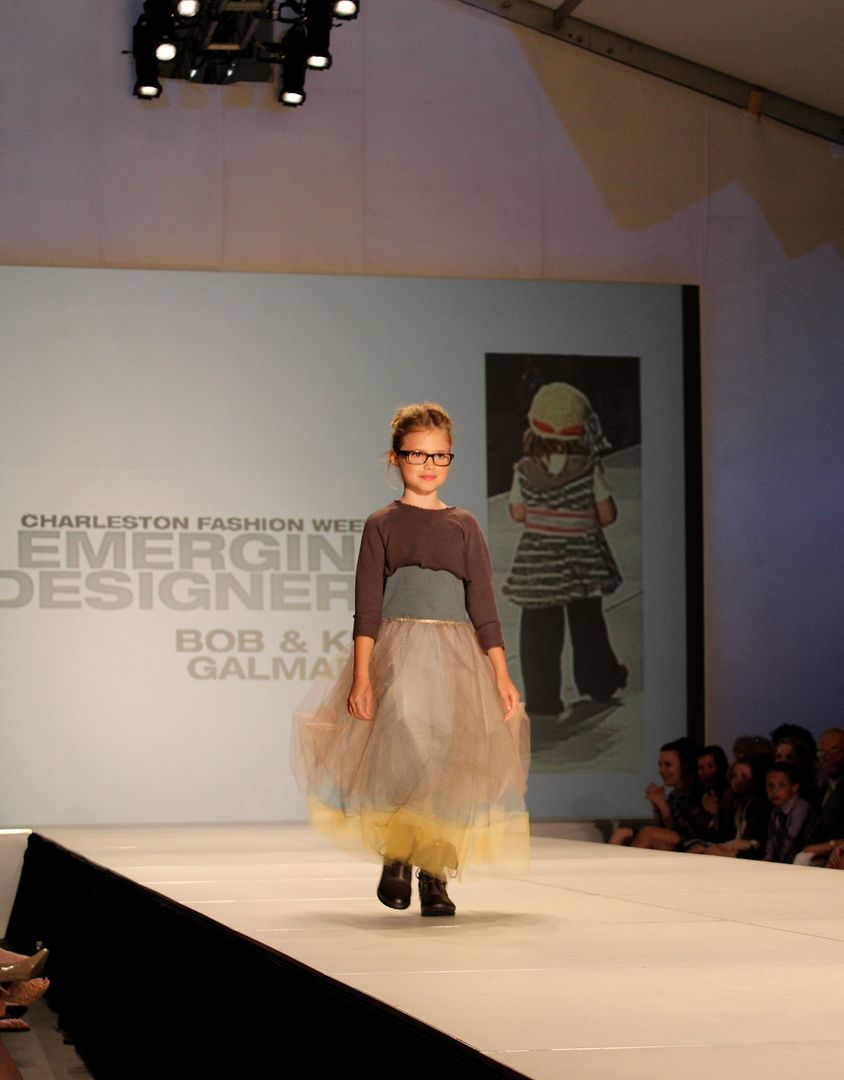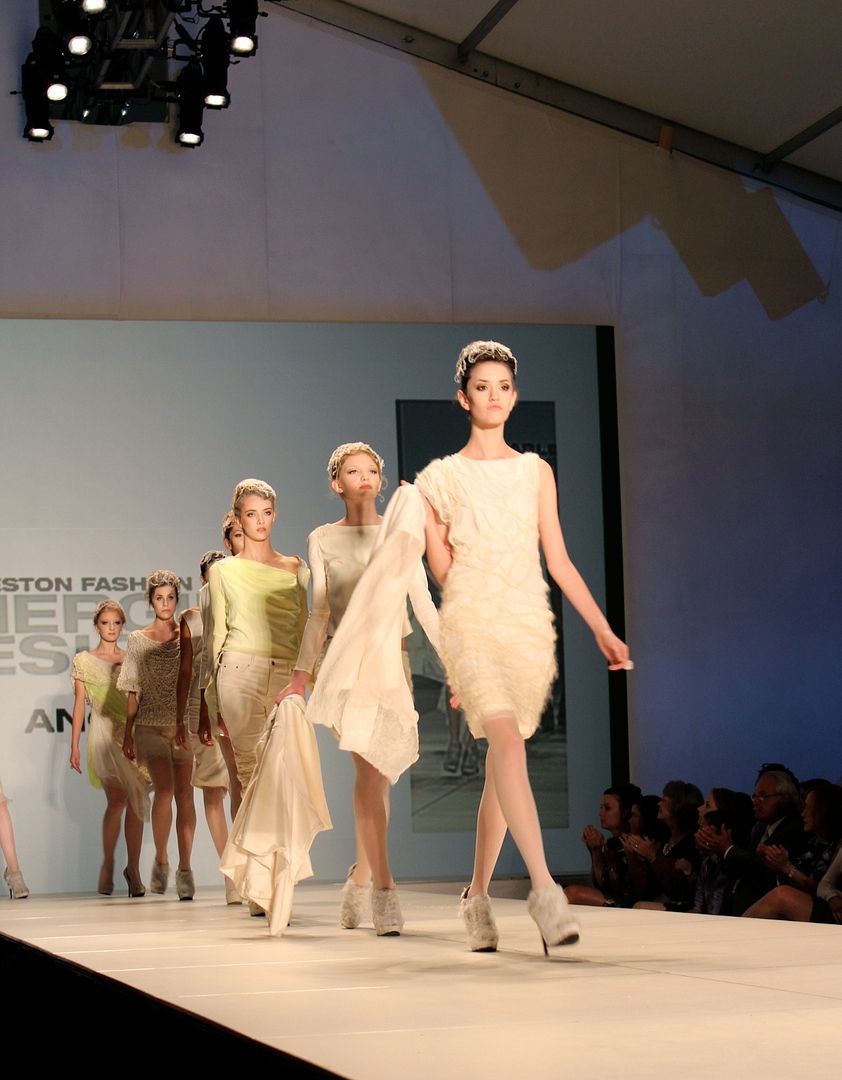 L: Amazing adorable-ness from Bob & Kris Galmarini.
Loved seeing all the mini models wearing specs!
R: Angela Sum's ethereal winning collection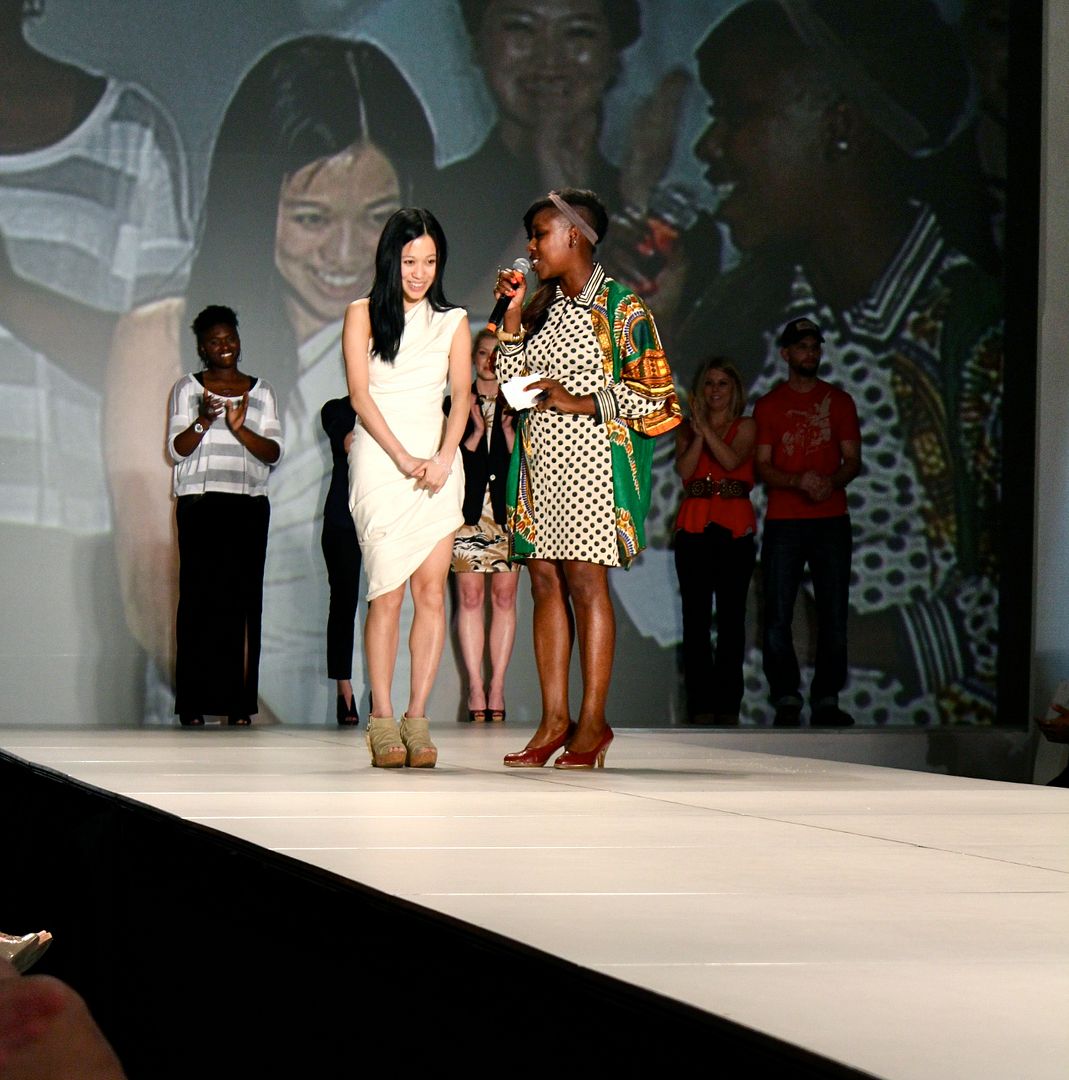 CFW Creative Director Ayoka Lucas gives Angela the good news
All featured photos by: Jess James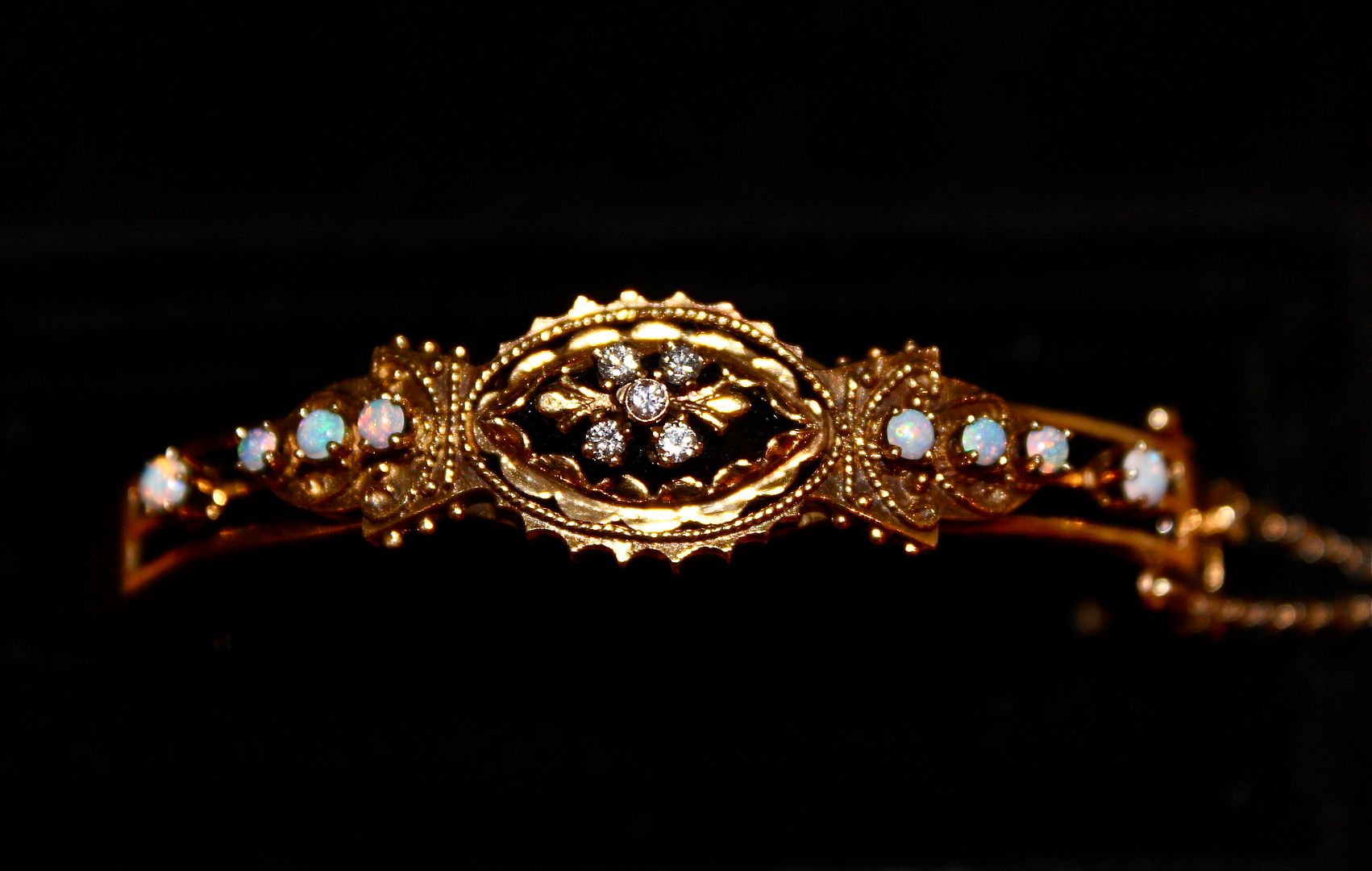 TICKETS:

Get Your MAD MEN Tickets NOW by

Clicking HERE.
Tickets are
$10 in advance, $15 at the door!


Presenting Sponsor, Land Rover Cape Fear, is giving away a vintage "Betty" Diamond, Opal and Black Onyx bracelet valued at over $2,250 from Precious Gems. Every MAD MEN Returns guest who purchases their ticket online (in advance) is registered to WIN!!!
To sign up with Land Rover to Win the "Betty Diamond" bracelet,
GET YOUR TICKET TO WIN:

Mad Men era Whiting & Davis
gold metal mesh evening bag ($65 value)
from A Second Time Around
1) "Like" A Second Time Around on Facebook
2) Buy your ticket to the "MAD MEN Returns" Premiere Party
before TODAY at Noon. For tickets, click HERE.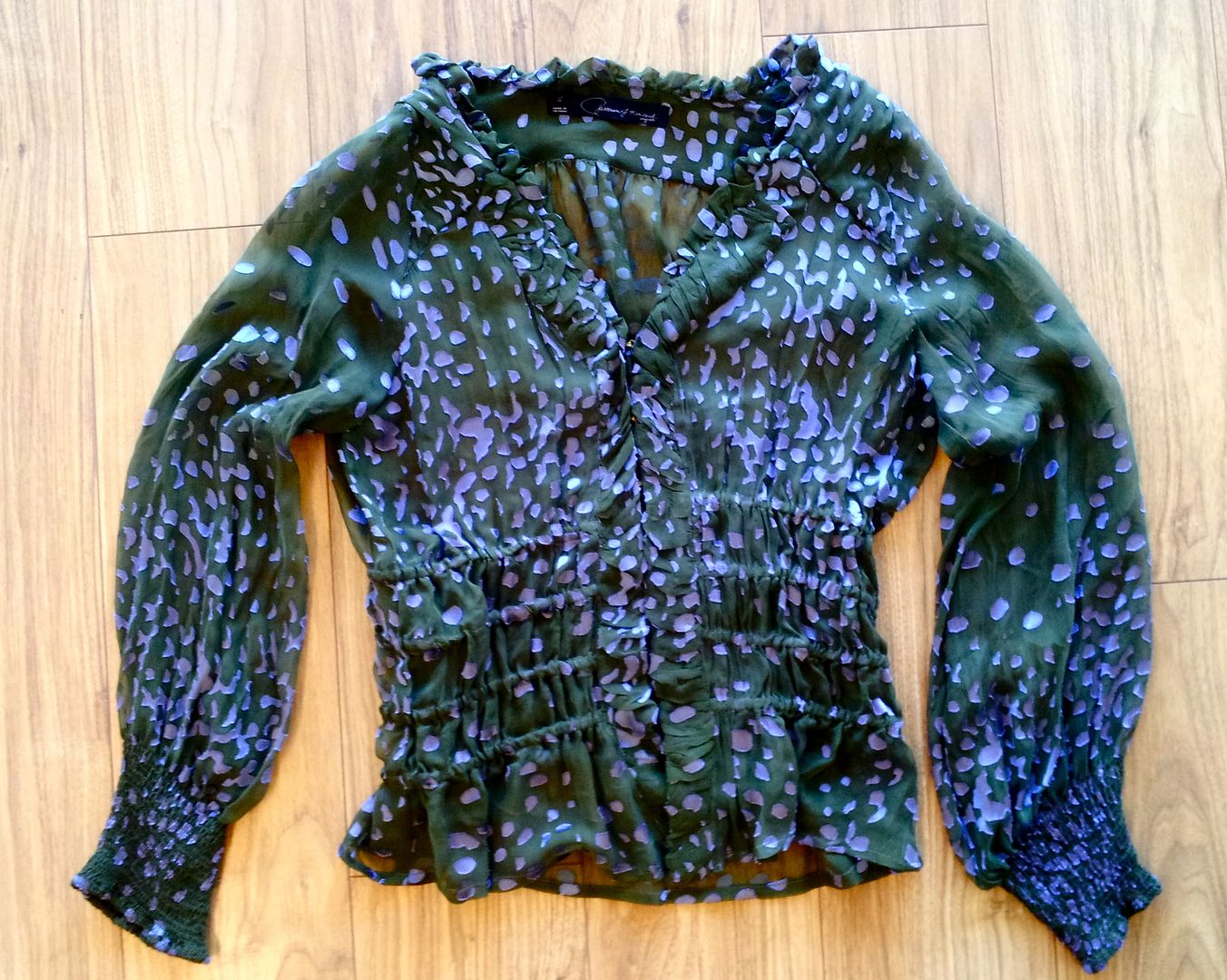 Pattison Kincaid olive green blouse with light blue chiffon flecks
(Value: $75+ / Encore! price: $25)
from Encore! Consignment Boutique
1) "Like" Encore Consignment Boutique on Facebook
2) Buy your ticket to the "MAD MEN Returns" Premiere Party
before Wednesday at Noon
For tickets, click HERE.

Congratulations to Susan Savia
for winning this gorgeous Mad Men
giveaway from aMuse!
Winners will be announced
on the style girl "FASHION FIX" Facebok page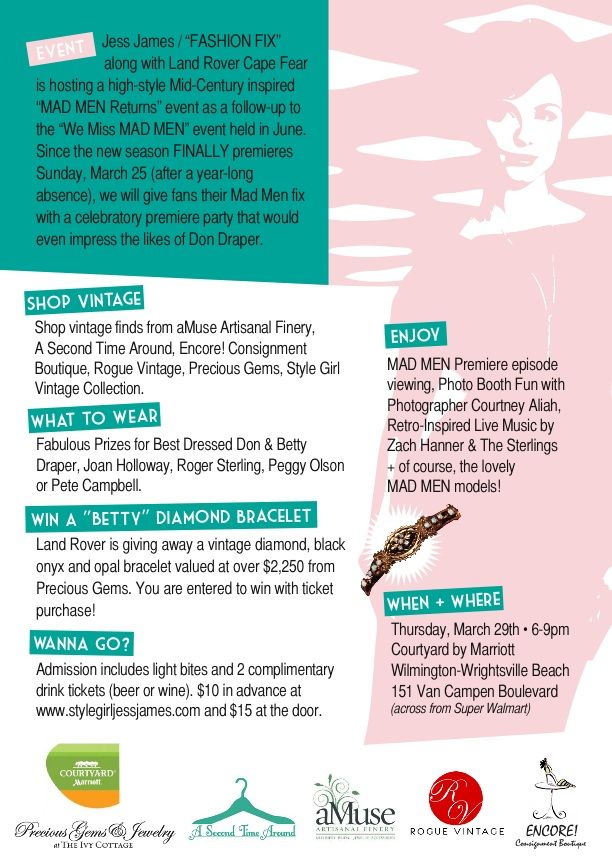 WHAT TO WEAR: Get Inspired!
Amazing Prizes for "Best Dressed"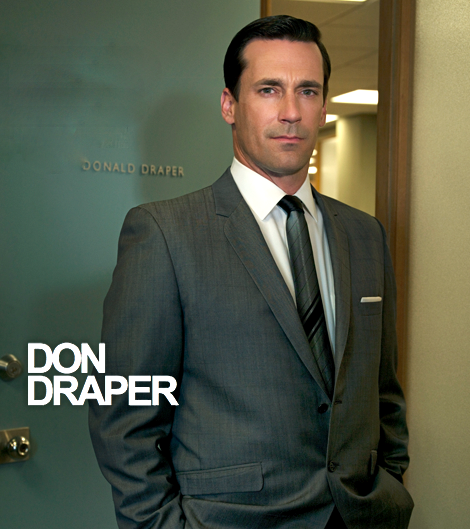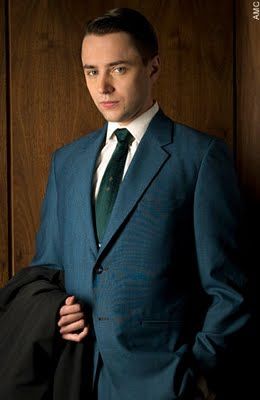 L: Don Draper – main character, Creative Director and Junior Partner at Sterling Cooper advertising agency  / R: Pete Campbell – Account Sales and Junior Partner, Resident Slimeball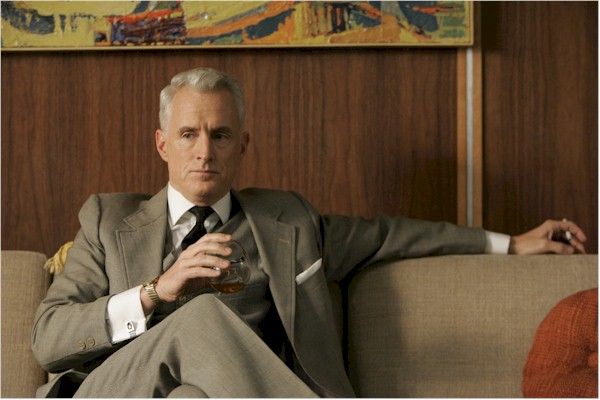 Roger Sterling – Original Partner in Sterling Cooper, Skirt Chaser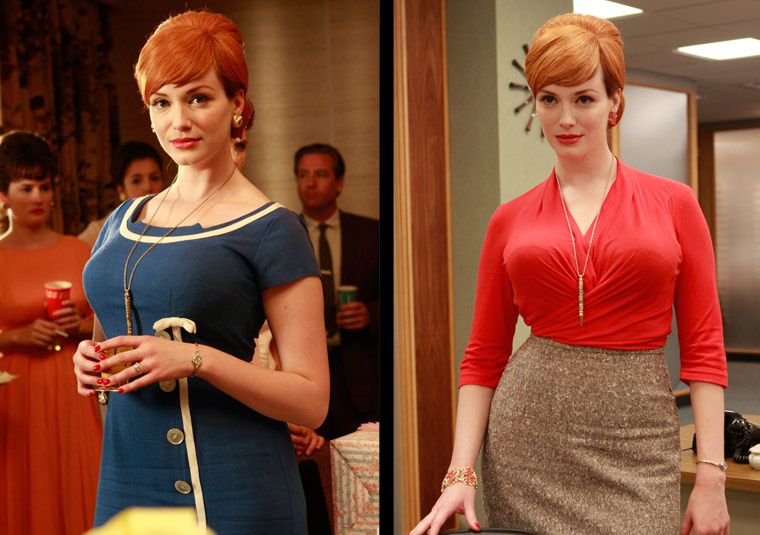 Joan Holloway Harris, Head Secretary / Office Manager, Known for her Head-Turning Curves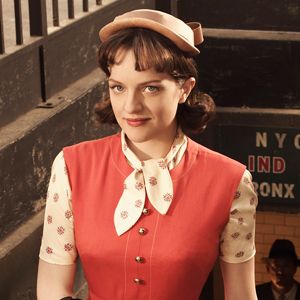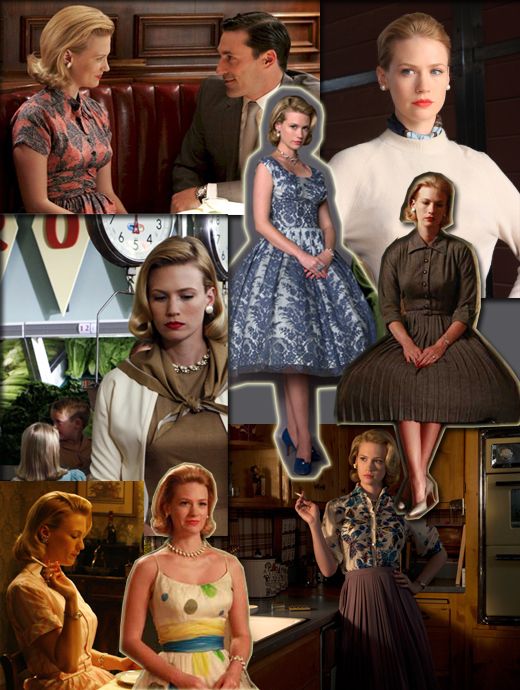 L: Peggy Olson – CopyWriter, Independent, Career-Driven / R: Betty Draper Price – Stepford Wife Style, Homemaker, formerly Don's wife; now married to Henry Francis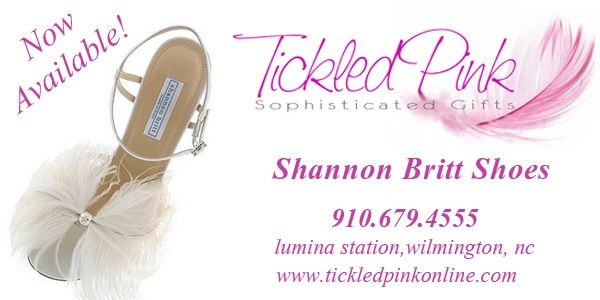 About FASHION FIX

Everyone needs a fashionable friend who knows the best places to shop. Looking for the insider scoop on the most
sought-after deals?
Once a week (FASHION FRIDAYS), get your fashion fix with Style Girl's style tips, style on the street + more!
Please forward on to your oh-so-fashionable friends.
Copyright © 2011 Style
Girl Jess James, All rights reserved.