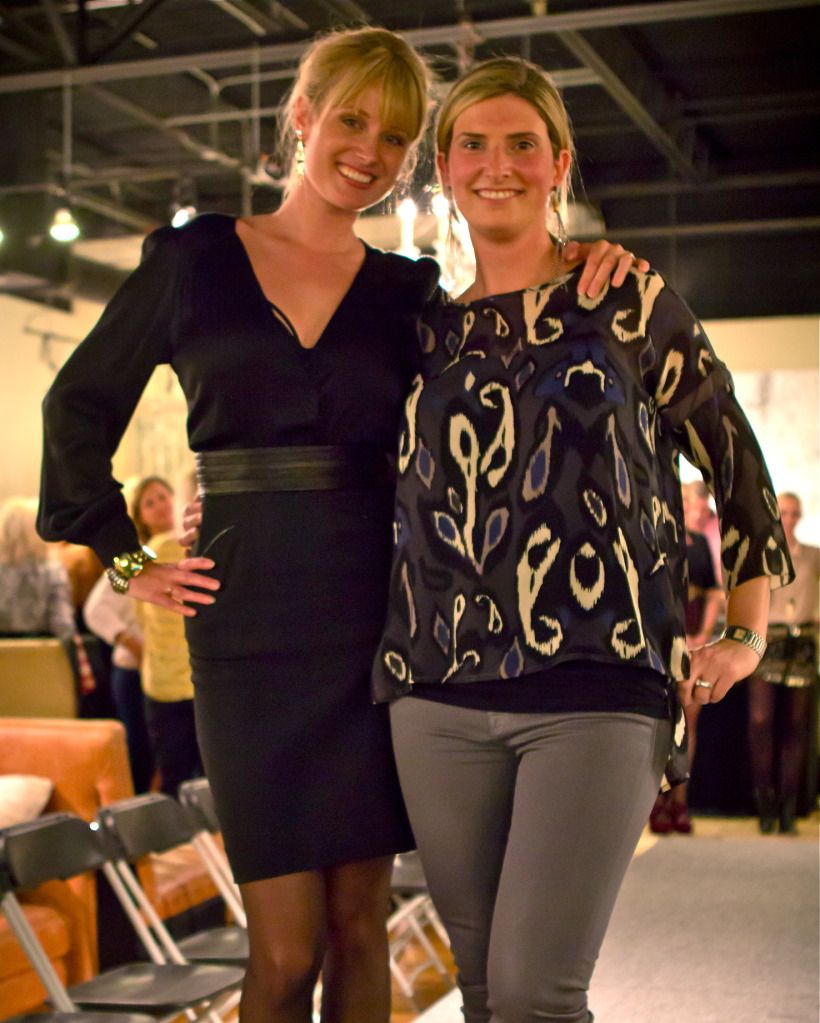 With my favorite dermatologist Dr. Rosalyn George of Wilmington
Dermatology Center at last Thursday's Fall Fashion Preview 
(both wearing Beanie + Cecil)
As we prepare fashion, beauty and skincare season trends and tips for the bi-annual FASHION FIX Preview events, Dr. Rosalyn George's contribution holds new meaning for me since I was one of her patients diagnosed with basal cell skin cancer only a few short months ago. Even though I try my best to keep my fair skin out of the sun and wear my SPF 15 moisturizer religiously, there is still past damage that cannot be reversed. Luckily, I was able to have my skin cancer on my right temple removed through a procedure performed by Dr. Morgan at Wilmington Plastic Surgery. The experience was certainly not pleasant but it did have a positive effect on my friends and family, who took action and made appointments to see their dermatologist. Nancy Burns, who also happened to be one of our models Thursday night, also sought treatment with Dr. George at Wilmington Dermatology Center  after hearing my story.
On a lighter note, please share in our fun from last Thursday night's Fall Fashion Preview at Blue Hand Home with a video produced by Shaun Bachek and photos by Chris Frick (please see below). And if you have yet to incorporate the color of the season (Bordeaux, Bordeaux, Bordeaux), you know where to find it LOCALLY.
Enjoy your weekend!

xo

Jess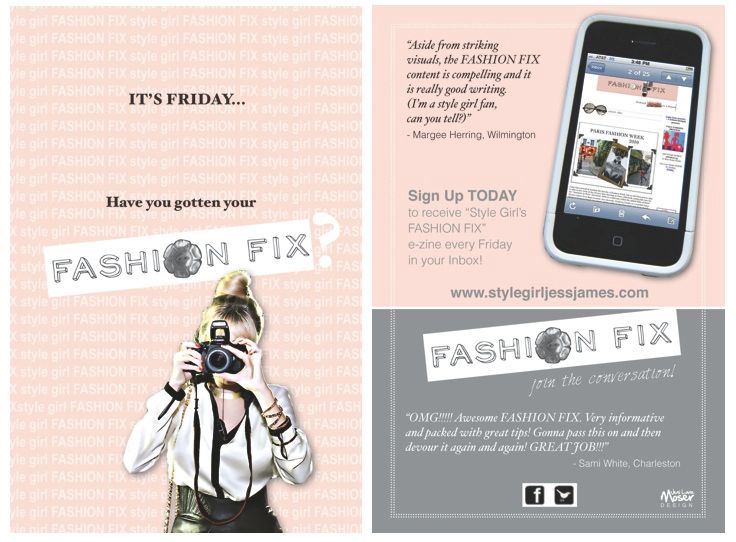 CLEARANCE SALE
50% off all Summer Clothing + Accesories at
 Tickled Pink in Lumina Station!



About FASHION FIX
Everyone needs a fashionable friend who knows the best places to shop. Looking for the insider scoop on the most sought-after deals?
Once a week (FASHION FRIDAYS), get your fashion fix with Style Girl's style tips, style on the street + more!
Please forward on to your oh-so-fashionable friends.
Copyright © 2011 Style Girl Jess James, All rights reserved.