Forecasting Fall
… While in the Heat of It All

Bridging Interiors to Fashion, Interior
Designer Debby Gomulka launched her own Marrakech textile
last fall,with a luxurious bamboo and cotton scarf and pillow
collection in nine colors, authentic to the Moroccan style.

Debby is now pairing up with the exclusive Doncaster
fashion label to offer high style fashion to her design clients and the
Wilmington community at large. Since Doncaster's 1931 launch in
Rutherfordton, NC, Doncaster has provided women with distinctive
styling, refined detailing, rich fabrics and a fresh, modern
attitude. Headquartered in the mountains of North Carolina for
almost 80 years, Debby says three of the main reasons she decided to
rep Doncaster is the sustainability factor, which "fits so well with
today's eco-conscious consumer," the brand's reach – designing clothing
for women of all ages and sizes (up to size 22) and ultimately, "good
taste never goes out of style."

Debby Gomulka Designs now offers a personal shopping experience, giving
her design clients the high fashion they want in their clothes, while
offering the same level of personal service and quality clients have
come to expect in Debby's interior design work.

Debby
Gomulka (in pink) at The Bellamy Mansion's Preservation Celebration at one of her client's downtown
historic homes.

"Designing interiors is so much a reflection of a client's lifestyle,
their spirit and their personality. People want to feel comfortable in
their space. So, in the design process, while I am uncovering a
client's needs, I am learning everything about this person…what is it
that makes them unique, their personality, their interests, favorite
colors, their family life. I like to say, this is a journey of
discoveries waiting to be peeled away, one layer at a time. Many times,
I will look at what a client is wearing to help in determining my
clients' personal style which translates to their home."

The summer of Debby's sophomore year in high school, her mother took
her on a trip to the Tanner factory store (the Tanner family owns
Doncaster) in Rutherfordton, NC where she carefully selected her very
first Doncaster piece, a beautiful cyan blue long cashmere sweater vest
that she liked to wear over her black leggings.

"It was the most luxurious piece I owned in my closet and over the
years, I have coveted this piece, carefully stored it, waiting for the
day to wear it again. So, this is my Doncaster story, one of timeless
sophistication and superior quality, designed for the woman who seeks
to create her own unique look."

Although Doncaster's home
office is based in Rutherfordton, North Carolina, Doncaster is a global
brand. With its design team and marketing in New York,
manufacturing in Italy and sourcing for fabric and accessories in
Scotland, England, Italy, India and China. Molly duly notes that
Doncaster's handbags, "which complete the look" are made in the same
factory as Prada while Doncaster scarves are manufactured in the same
factory as Chanel.

The Doncaster design team, led by Patricia Clyne, Doncaster's
new designer and former lead designer at Oscar de la Renta, attends all
the runway shows in Milan, Paris and New York. Molly Steel,
Doncaster's Sales Director for the Southeast says, "If it is happening
in the fashion world, it is happening at Doncaster."

A glimpse into the
Doncaster Fall 2010 Collection foretells the following trends:


Eclectic
yet Ladylike.

She likes mixing her patterns,
prints and textures though she keeps them within a color story so they
make sense and still look stylish. She knows how to wear color and she
layers selectively making a look all her own. Classic, iconic designers
such as Carolina Hererra, and Oscar de la Renta are masters in this
realm.

Let's
Talk Color.

Designers showed many never-ending neutrals on the runway, from rich
blacks shown by Vera Wang to grays and camel tones from favorites like
Marc Jacobs and Michael Kors. Akris often employs neutrals as the
backdrop to allow the detailing of their pieces to be the focal
point. White and ivory made several appearances. Overall,
macchiato is where it is at. Neutrals have become firmly established as
the foundation of fine dressing. Color as a pop on the top and around
the face anchored by the neutrals and or black is a modern, easy way to
do color.

Love for
Layers.

The more layers the better. As seen on the runways of Jason Wu and
Peter Som, think a blouse under a vest under a blazer, or a turtleneck
under shirting under a cardigan.

Blackout.

Head to toe black is back.

Take Time to Shine.

From luminescent silks to patent leather accents, the deal breaker is
in the details.

As one of Doncaster's youngest sales representatives, Debby promises,
with a twinkle in her eye, " This is not your grandmother's
Doncaster."

STYLE ME CELEBRITY:

Come discover Doncaster's luxurious fabrics, flattering fit and stylish
looks for all ages and all sizes (up to 22) at the Caster and Cocktails
Fall 2010 Trunk Show Wednesday, July 14 from 7-9pm at the new
Caffe Phoenix (35 North Front Street). Celebrate Caffe
Phoenix's grand reopening and see Doncaster's most fabulous looks for
fall paired with Bordeaux Jewelry on live models
styled by James + Dunne Styling, Steven
Ward Hair and MAC Cosmetics.

Pssst… Here are 2 Summer Sales you won't want to miss!!!

Have you seen Oliver's NEW website? Click HERE to
check it out.

Featured Sale Pick from OLIVER:

Rebecca Taylor "Wish" Dress

Retail: $325, NOW:
$162.50

Kooba "Millie" Tote in Ivory

Retail: $595, NOW:
$357

Gorjana Sterling Silver "Birch" Earrings Retail: $98, NOW: $49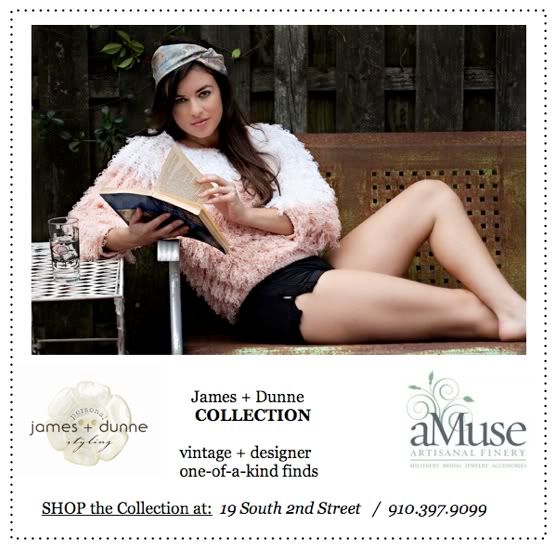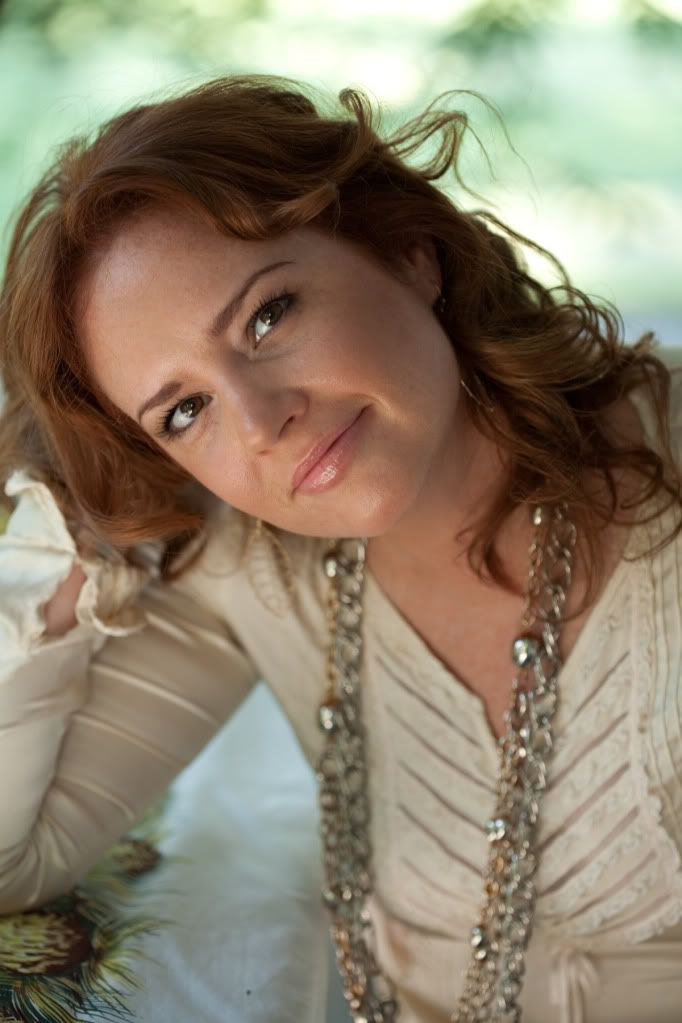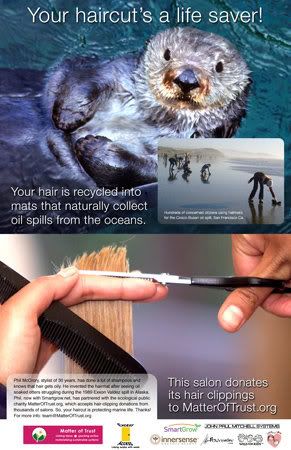 Cheryl Kent, one of Wilmington's most sought-after hair stylists, is
collecting hair for non-profit Matter
of Trust, which is creating mats from recycled hair to
naturally collect oil spills from the ocean. Talk to your hair stylist
about connecting with Cheryl to join this "Hair Cares" effort.
To find out more details, become a fan of Cheryl Kent Hair on Facebook or
contact Cheryl at Ward Hair Salon – 910.395.0771

July 14
Caster & Cocktails Fall Preview Trunk Show
and Caffe Phoenix Grand Re-Opening
Caffe Phoenix
WILMINGTON
WHERE: Caffe Phoenix's new location! 35
North Front Street / upstairs dining room
July 22
Cynthia Rowley + Lowcountry AIDS Services
Shopping Fundraiser
CHARLESTON
WHAT: Enjoy champagne and sweet treats from Yes U May (Y.U.M.) cookies
for a private shopping event in support of Lowcountry AIDS Services.
15% of proceeds will benefit LAS.
WHEN: Thursday, July 22 / 6-8pm
WHERE: Cynthia Rowley at 341 King Street
RSVP: 843.577.8013 or charlestonevents@cynthiarowley.com
July 24
Running of the Brides
A Boxed Event
WILMINGTON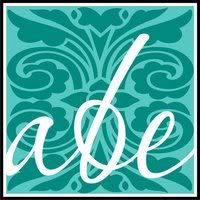 WHAT: A Boxed Event
presents their first annual "Running of the Brides" event, a
63-year-old tradition made famous by Filene's Basement. "Drama for the
Dress" will ensue when the doors open and designer bridal gowns will be
up for grabs – Vera Wang, Maggie Sottero and Private Label starting at
$75…
WHEN: July 24 / Doors open at 8am
WHERE: A Boxed Event / 130 North Front Street Suite C in the Front
Street Center
WANNA RUN?: Register NOW for your "race number" to secure your place at
the door: Call 910.319.3272.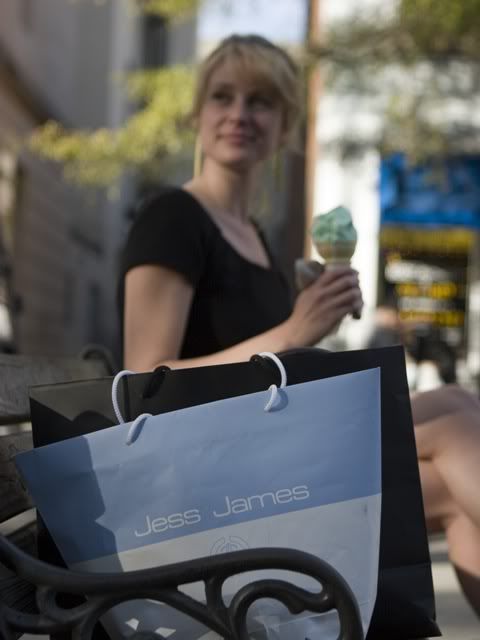 About
FASHION FIX

Everyone needs a fashionable friend who knows the
best places to shop. Looking for the insider scoop on the most
sought-after deals?

Once a week (FASHION FRIDAYS), get your fashion fix with Style Girl's
style tips, style on the street + more!

Please forward on to your oh-so-fashionable friends!