Wheeling in the merchandise to the Cameron Art Museum
for my "Curated Chic: Glam at CAM" Holiday Fashion shoot
The holidays are upon us and your social calendar is filling up with festive soirees. Sequins? Maybe. Red Velvet? Been there, done that. There's always the trusty LBD. Need some curated inspiration on what to wear? I thought I'd share with you the latest holiday fashion spread I styled for Focus on the Coast (the December issue is out now – pick up your copy!)
We had the exciting opportunity to host our photo shoot at the Cameron Art Museum — including exclusive access to shoot on the museum's roof next to their trademark glass pyramids. Climbing up the ladder behind our fearless model Josie (in heels no less), I was this close to having a panic attack while our hero-of-the-day, model Ben Jamieson, brought up the rear loaded down with winter coats and a few must-have props. Whewwww, what we must smile and endure to get the shot!
We hosted our shoot before the CAM's Treme exhibit closed (AMAZING!) but you still have time to experience the Diane Landry exhibit. You don't want to miss Flying School in the back room – it's simply magical!
On this shoot, I also had the chance to work with my friend photographer Kelly Starbuck along with her business partner Horace Long for their new joint studio called SALT Studio.
Don't miss their grand opening party (what to wear? see below!) on Saturday December 7th from 5pm-9pm at 805 North Fourth Street.
Our daredevil model Josie with Hair Stylist / Makeup Artist
Elizabeth Peterson of Blush on the roof of the CAM.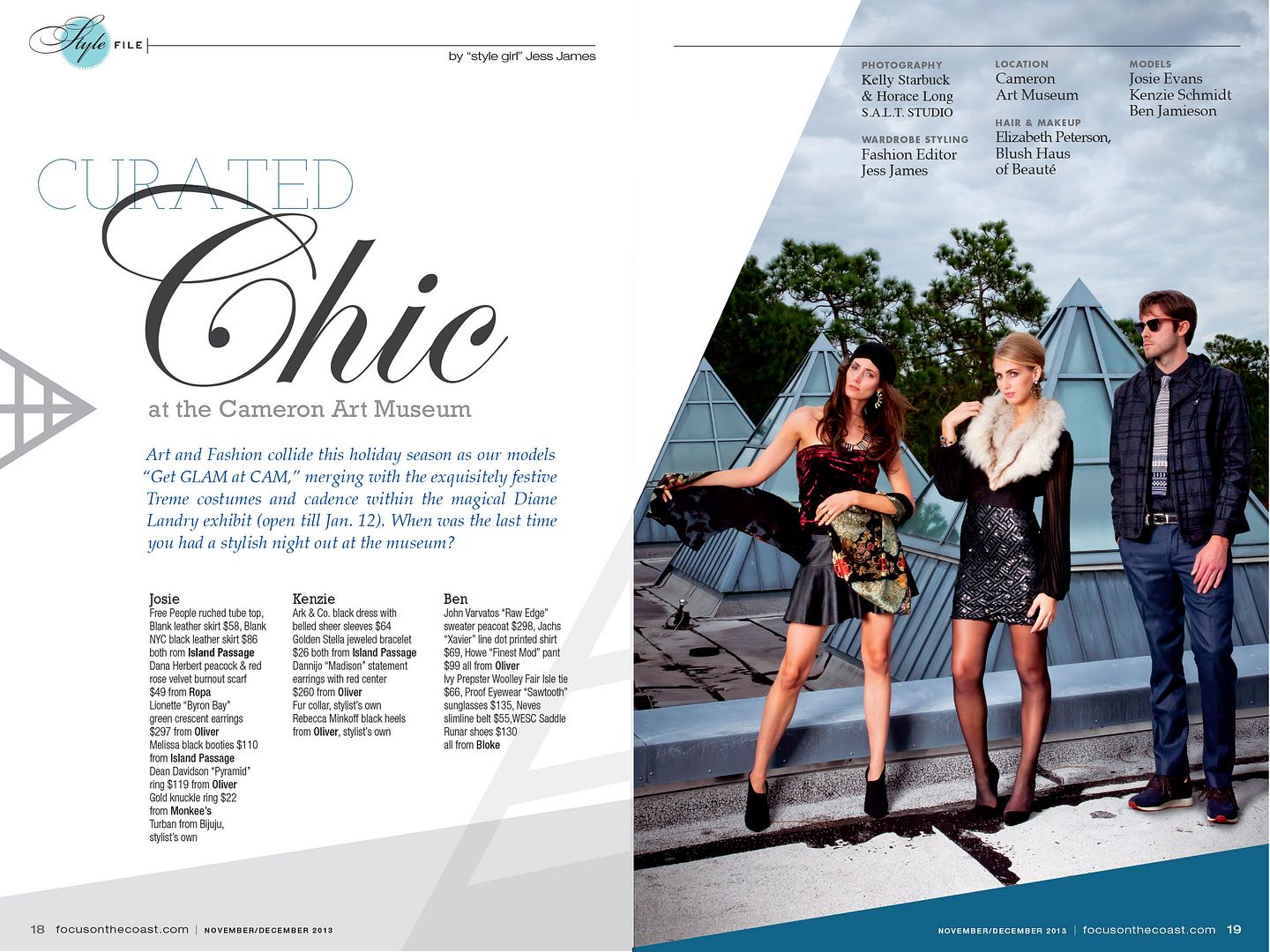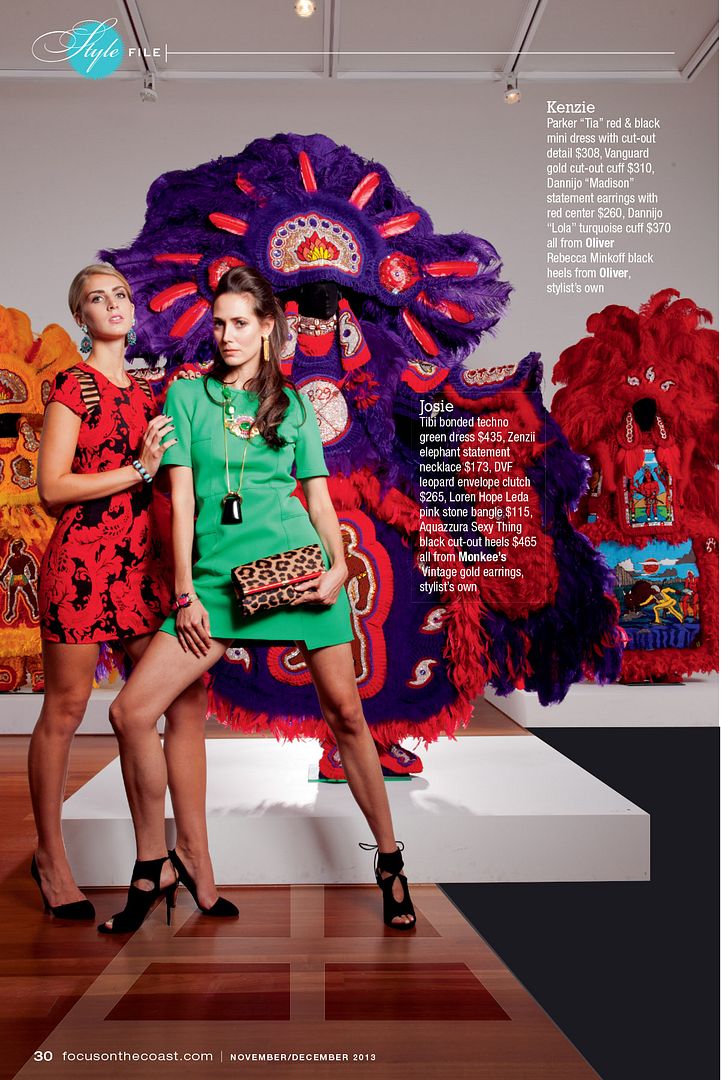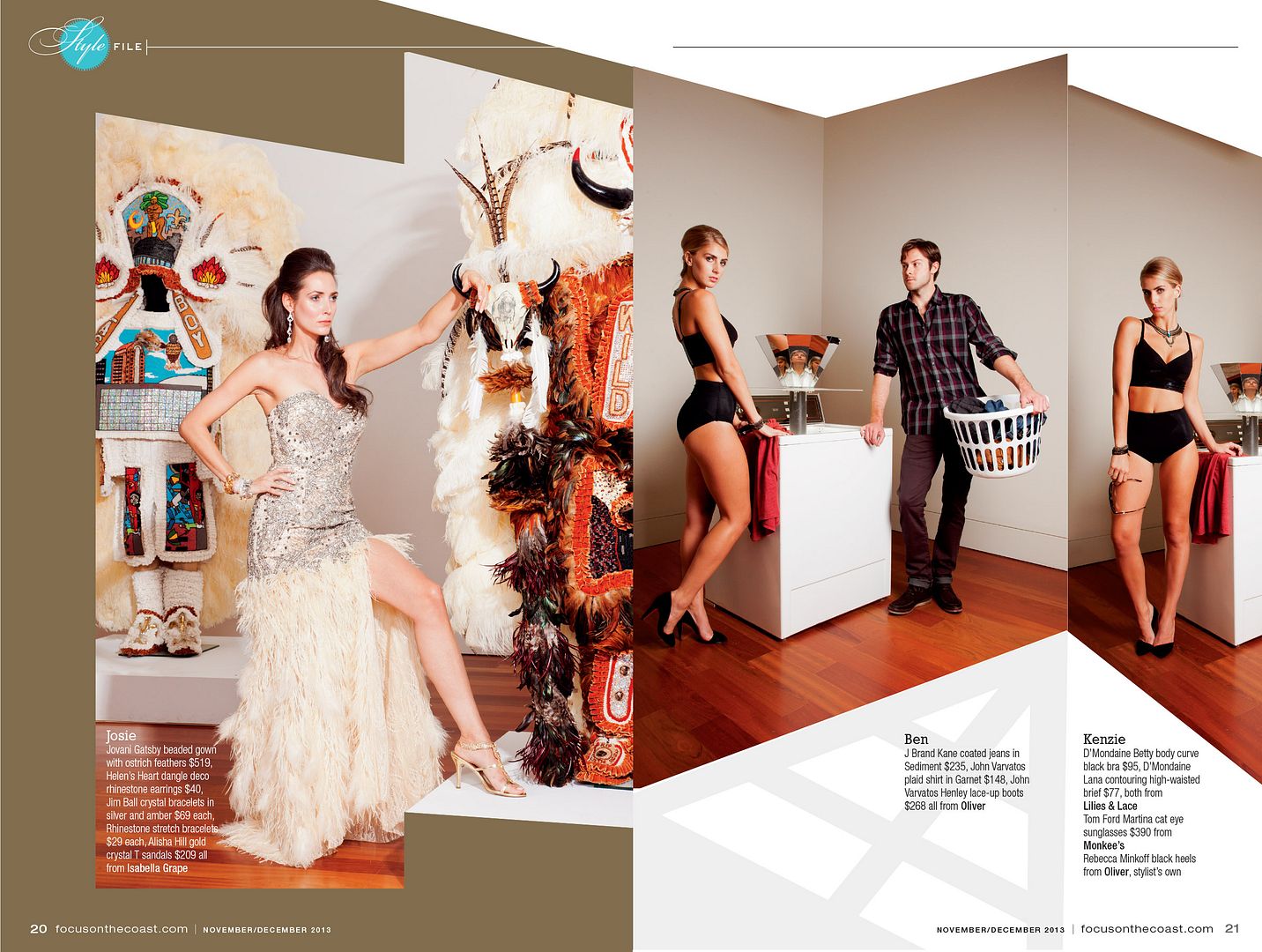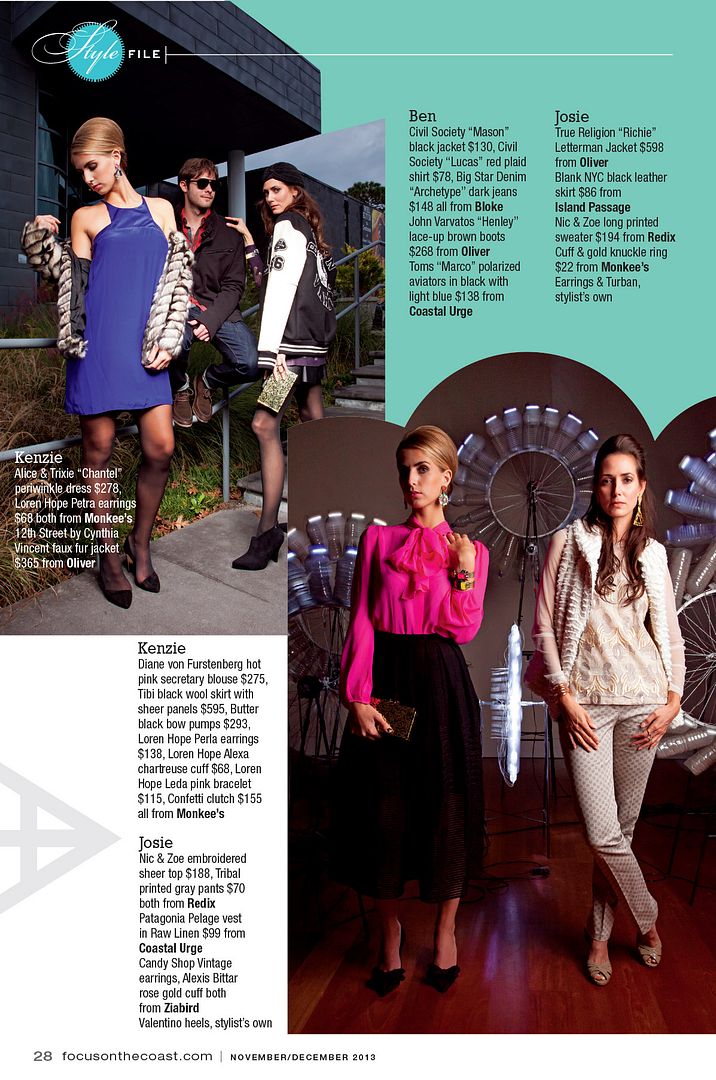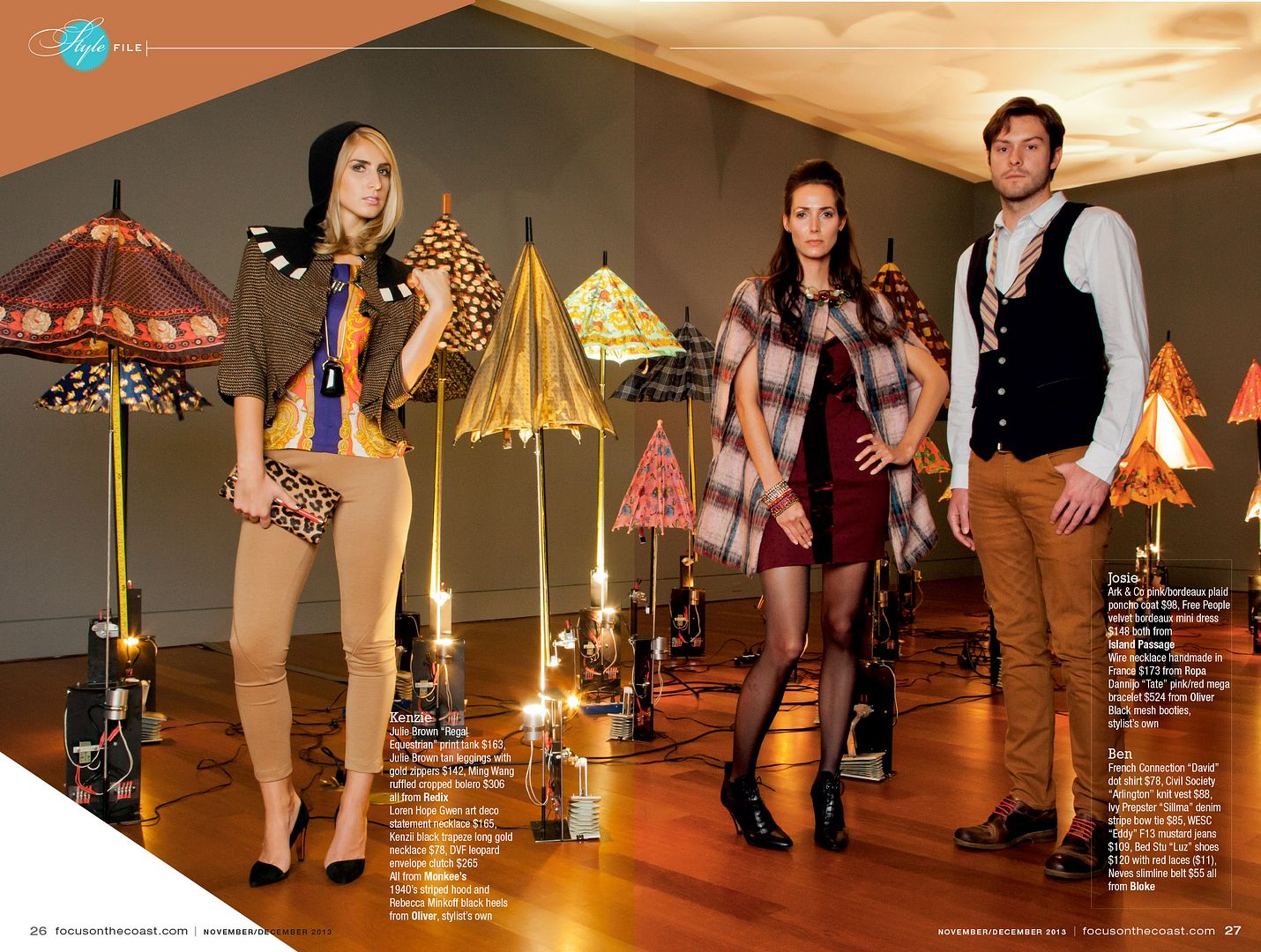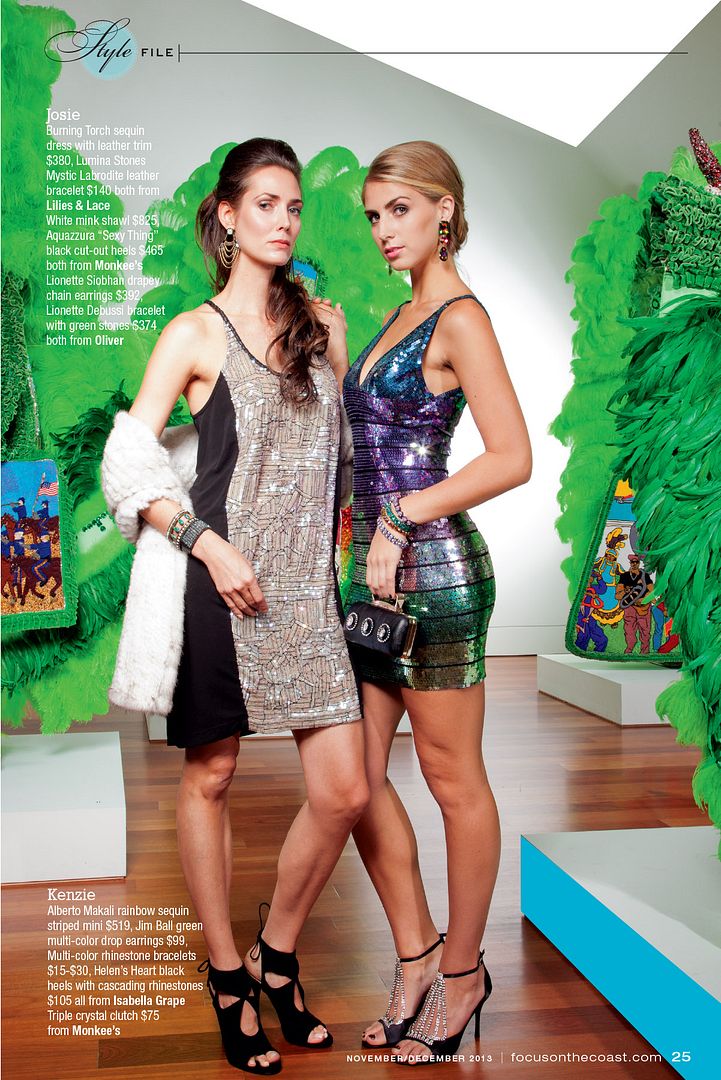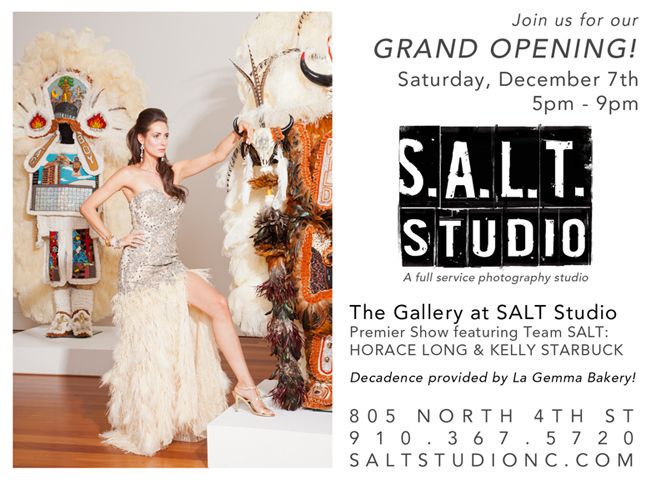 Bargain Box Fundraiser / Fashion Show
Starry Starry Night celebrating Actress Linda Lavin
11.15.2013
@ Cameron Art Museum
I haven't walked the runway as a model since I lived in Philadelphia so it was fun to be included and a great cause. My look featured a sheer voluminous jacket from Linda Lavin's closet. She purchased it from a designer she met in Italy and wore it to a Hollywood premiere party. It sold for $300 in the live auction. Skirt and beaded top are from The Box Office at The Bargain Box.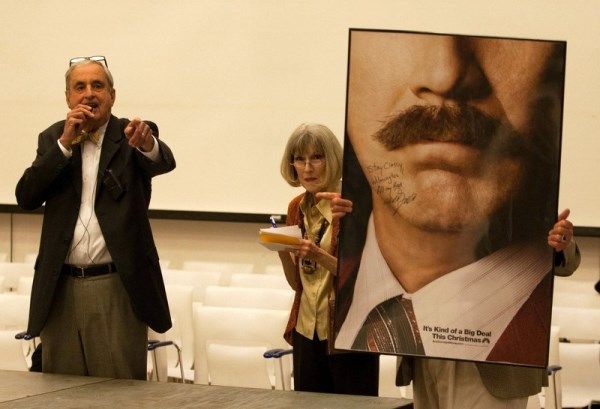 Auctioning off a signed Anchorman poster from Will Ferrell
Sophie Whisnant wearing Linda's first wedding dress (live auction item)
and her mom, humor columnist and author Celia Rivenbark
in her vintage mink coat (my favorite!) she took home from the live auction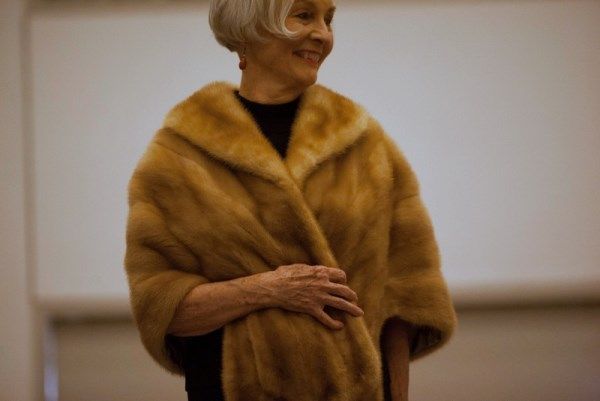 Mary Lee Hawse wearing a beautiful vintage mink stole,
purchased in the live auction by the lovely Cindy Vach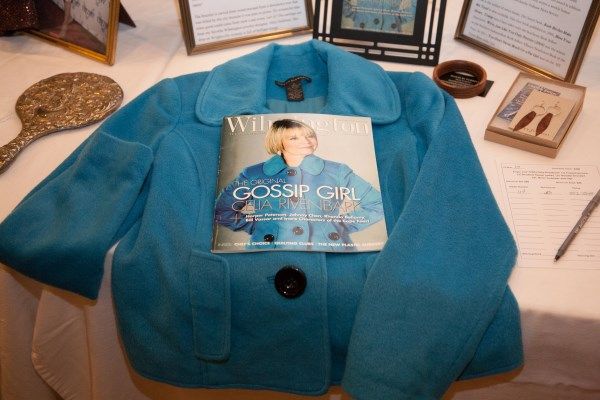 Celia Rivenbark's "Cover Girl" coat up for grabs in the silent auction
L: The Good Shepherd's Kristin Pollock wearing a VIE by Victoria Royal
blush silk jacket with fox fur collar and Stuart Weitzman heels
from Linda Lavin's wardrobe with a St. John's cream knit skirt.
R: Kelly Barri wearing a Max Studio faux fur shrug and Sue
lace embellished dress, both from Linda Lavin's closet
L: Karyn Oetting wearing Linda Lavin's Lezley George purple duster
R: Lizzie Van Etten wearing Linda Lavin's Lagerfeld fringed knit scarf sweater wrap
L: Gail Burke wearing a sweater and trouser from Linda Lavin.
R: Lizzie holds court on the runway.
L: Jerry Surprise models a MGM satin bomber jacket for the live auction.
R: Sophie smiles in Linda's waitress uniform from
the 1980's TV special "Linda in Wonderland."