Photo by Victor Giarrusso
I could barely believe it when I woke up and there was snow (or, a white "icy mix") on the ground – in Wilmington! What a rare treat. I could almost taste the anticipaton building from the neighborhood kids (big and small) from the cadence of their laughter and makeshift sleds dragging on the ice behind them outside our bedroom window. It felt something like Christmas morning when you knew Santa had something special waiting for you under the tree.
For a city that is not really prepared for snow, we sure know how to improvise. As a northern transplant who left my semi-tolerance for frigid temperatures and my Flexible Flyer sled behind eight years ago, I reveled in the creativity of the kids and parents determined to make the most of their snow day(s). From DIY sleds handmade from old beach chairs, gutters and boat motor covers to the boogie boards and cookie trays, when it comes to Winter Storm Leon, We Got This. The Yankees can snicker all they want. We made the most of our almost-two-inches of ice/snow.
But by yesterday morning, with the after taste of hot chocolate still lingering on their tongues and the news that once again, the schools would be closed, parents' started to grit their teeth. Another day without driving, without escaping to the coffee shop or grocery store, another day with the kids and all their wet clothes? After hours in front of our computers and a Faye Dunaway movie marathon (Bonnie & Clyde, The Thomas Crown Affair), even I was starting to get a touch of cabin fever.
So on day three, I decided to take a shower, put on my special vintage white dress (the one my brother-in-law's wife Amber found for me for $1 at a yard sale in PA) and trudge across the ice in not-one-but-two fur coats to meet up with my friend Victor. On hiatus from his job as a film costumer and also a talented photographer, Victor had been patiently asking me to sit for a portrait session so without further ado, we decided to embrace our winter wonderland surroundings and shoot.
To see our session plus some of my favorite "Snow in the South" photos I spotted on Facebook from folks around town, see below. Enjoy our last day of snow. We're looking at close to 70 degrees by Sunday! xo
Wilmington Got SNOW!
#snowpocalypse
#snowinthesouth
Best DIY sled we spotted in our 'hood today goes to Jacob Sickles — made of a beach chair / old gutters!
L: Photographer Lisa Brown's gorgeous ballerina daughter Isabelle doing a happy dance on our first day of snow
R: Allen Walker's dog Gage racing on the beach
Lanier Property Group's Stephanie Lanier 's husband posted:
"No sled? Laundry basket works great in a pinch – in theory.*
*Do not attempt. Stunt performed by a professional goofball."
To Watch, Click Here.
L: Shannon Dunne's little Tully fits perfectly in his boat motor cover/sled
R: It's safe to say this Southern dog (our Dakota) loves snow!
Designer/Builder Matt Hosmer wins the prize for the deluxe DIY sled I actually would like to buy!
Dog + Surfboard = Snow time fun for Carson Jewell + his nephew
(Photo: Tiffany Salter)
LulaBalou.com is Reborn!
1.24.2014
@Lula Balou
Lula Balou hosted a stylish soiree to celebrate the relaunch of their website: www.lulabalou.com. Now you can shop Lucy's fashionable finds from your couch! Guests enjoyed special discounts, a first look at Lula Balou's spring arrivals, shopping in the Drift Mobile Boutique, photo booth and the delicious Hot Cocoa bar courtesy of Blue Surf Cafe.
It's a family affair: Lula Balou owner Lucy Cherry with her brother and niece & nephew in front of the display of her new website
Lula Lovers!
L: Stripes on Stripes: Photo Booth photographer Meagan O'Brien with Lula Balou manager Christina Walker
R: My fabulous date for the night, Ms. Gay Adair, who took home the cutest floral dress for Spring!
Decisions, decisions – having a Cinderella moment.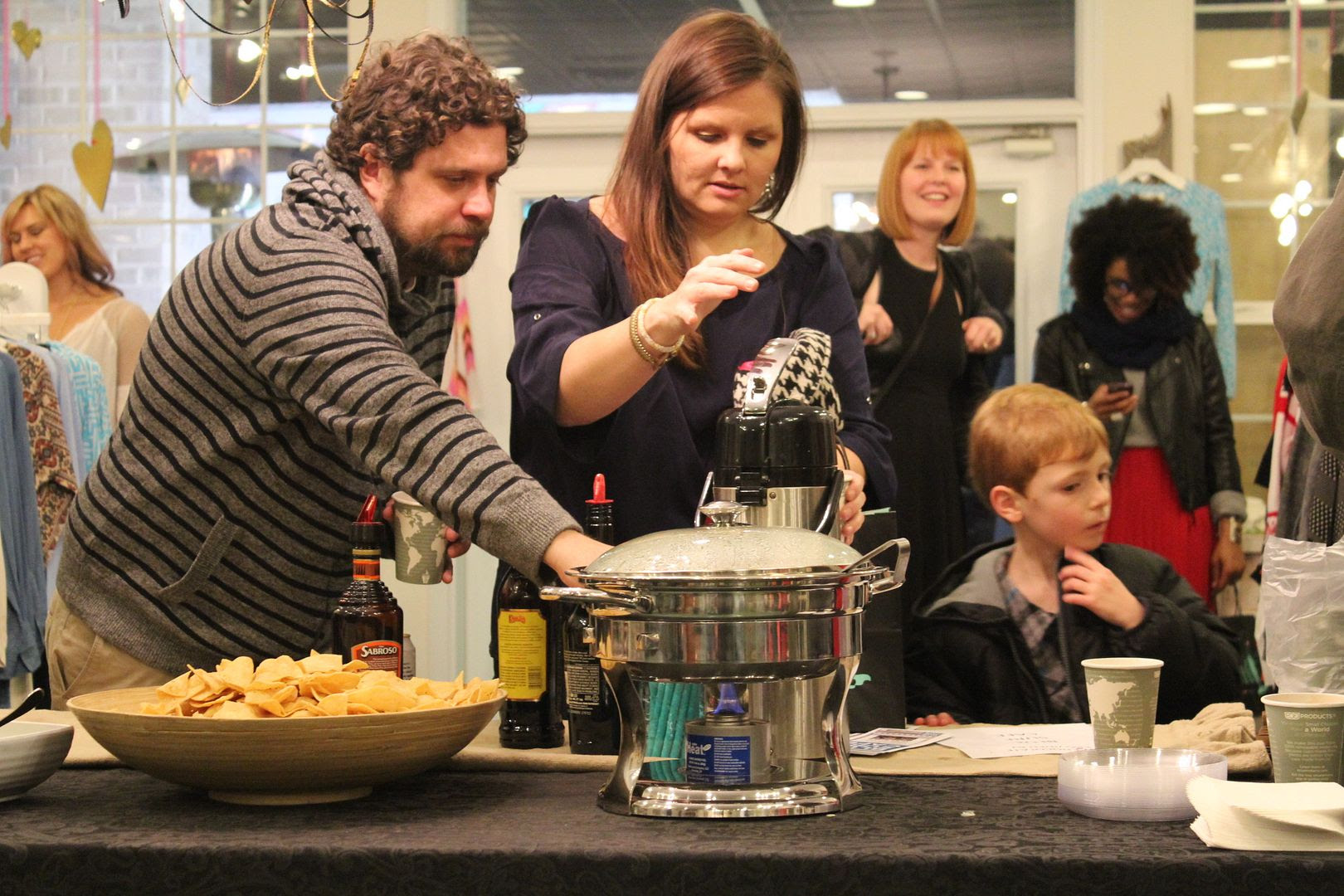 The Blue Surf Cafe hot cocoa bar was a big hit!
L: Lula Balou owner Lucy Cherry with (my) Hair Stylist Cheryl Kent
R: Janet Gaino finds goes for the gold!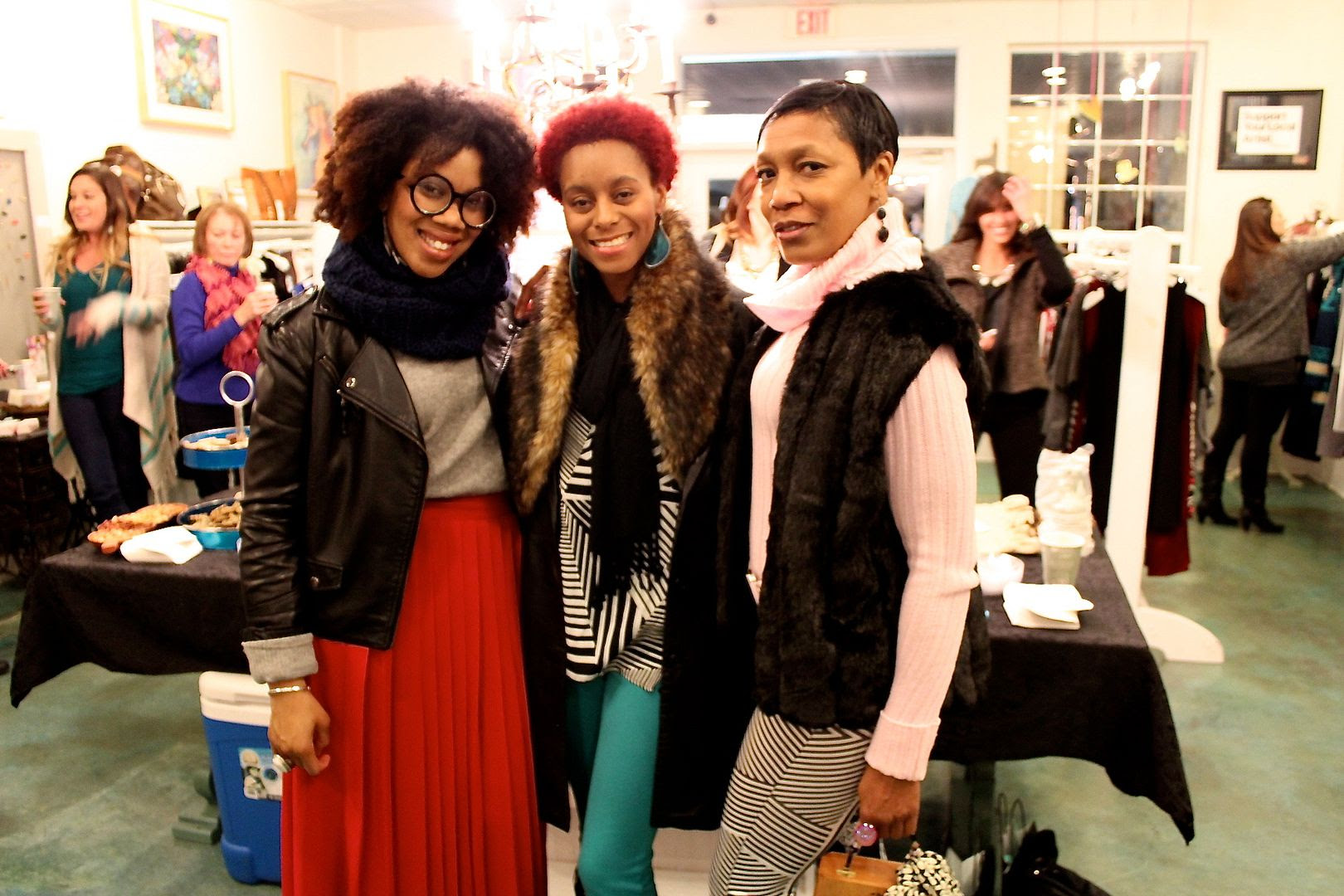 Jessica De Vault, Lynne Jones, Karon Richardson-Tunis
To see the rest of the photos from Lula Balou's Website Relaunch Party,
Click HERE.
New Hanover Regional Medical Center Foundation hosted their famous Founders Gala at Air Wilmington to a sold-out crowd decked out in their finest – including a skyscraper top hat and tails! This year's event, chaired by Anderson Moya, was inspired by a little 007 "Casino Royale" and is expected to raise over $100,000 for the Betty H. Cameron Women's & Children's Hospital.
Photos: Fashion Editor Jess James for Focus on the Coast
Cate & Zachary Piech – one of my favorite captures from the night!
L: Best hat of the night goes to Focus Bachelor Mr. Allen Walker! (with Simon Vincent Arnold)
R: Shannon Blizzard, NHRMC's CEO Jack Barto's wife Mary Barto and Nancy Foster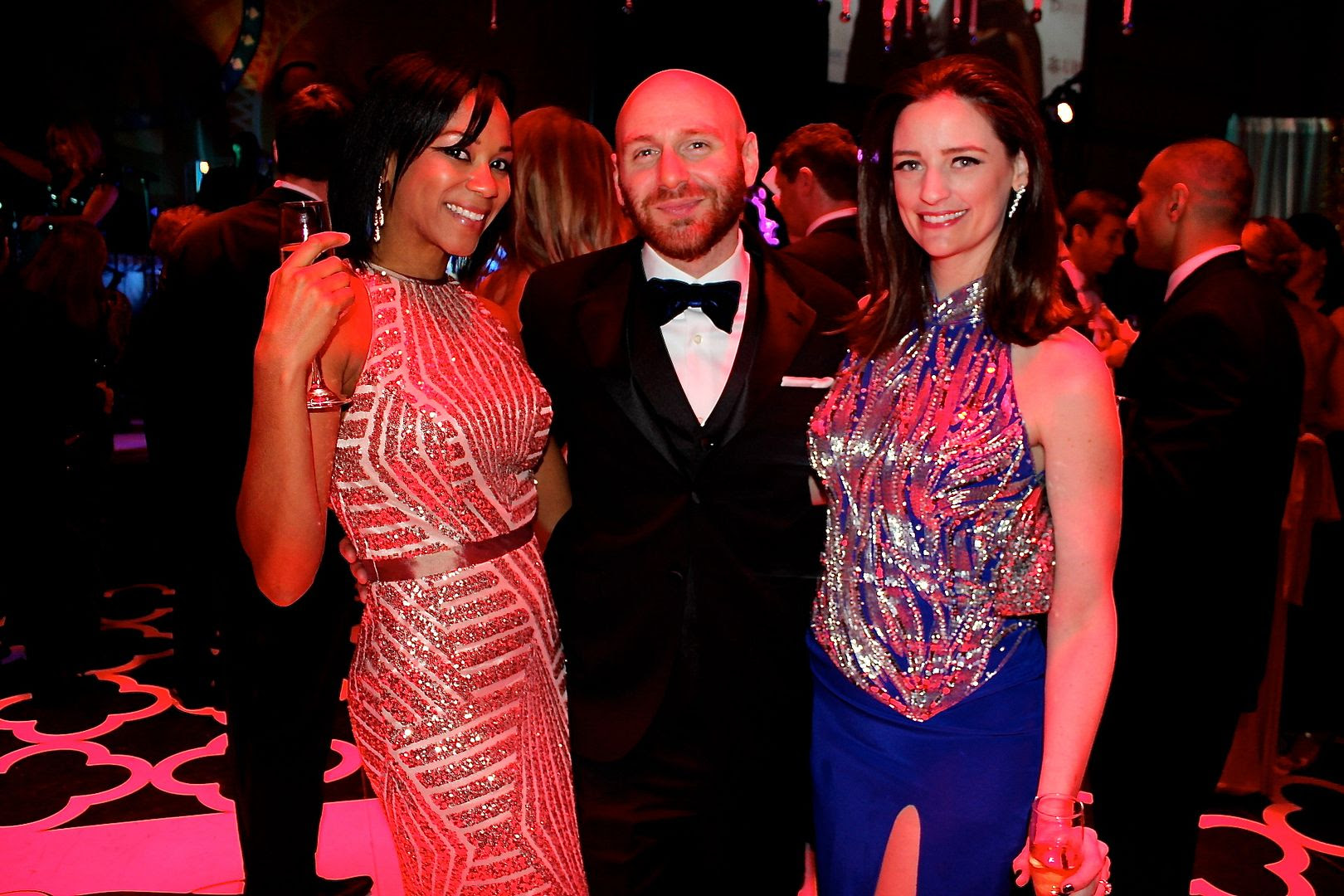 Nnenne & Drew Terzian with Ashlea Kosikowski
L: Sarah Gold & Victoria Bennis turning heads in metallic & red.
R: Brad & Lynn Hildreth, showing how to do winter white perfection.
Randy Shackelford looking very dapper 007.
Focus on the Coast's photographers for the night!
L: Always love seeing a few risk-takers like Veronica (and Donna Starling, below) who decided to leave their cocktail dresses at home and don some hot pants instead.
R: Tommy & Lisa Catone (from Charlotte)
New Hanover Regional Medical Center Foundation's CEO Jack Barto with NHRMC's IT Director Heather Thornton and CFO Ed Ollie
More of the evening's Best Dressed babes:
L: Kristie Liana Pate
R: Donna Starling and Alison Martin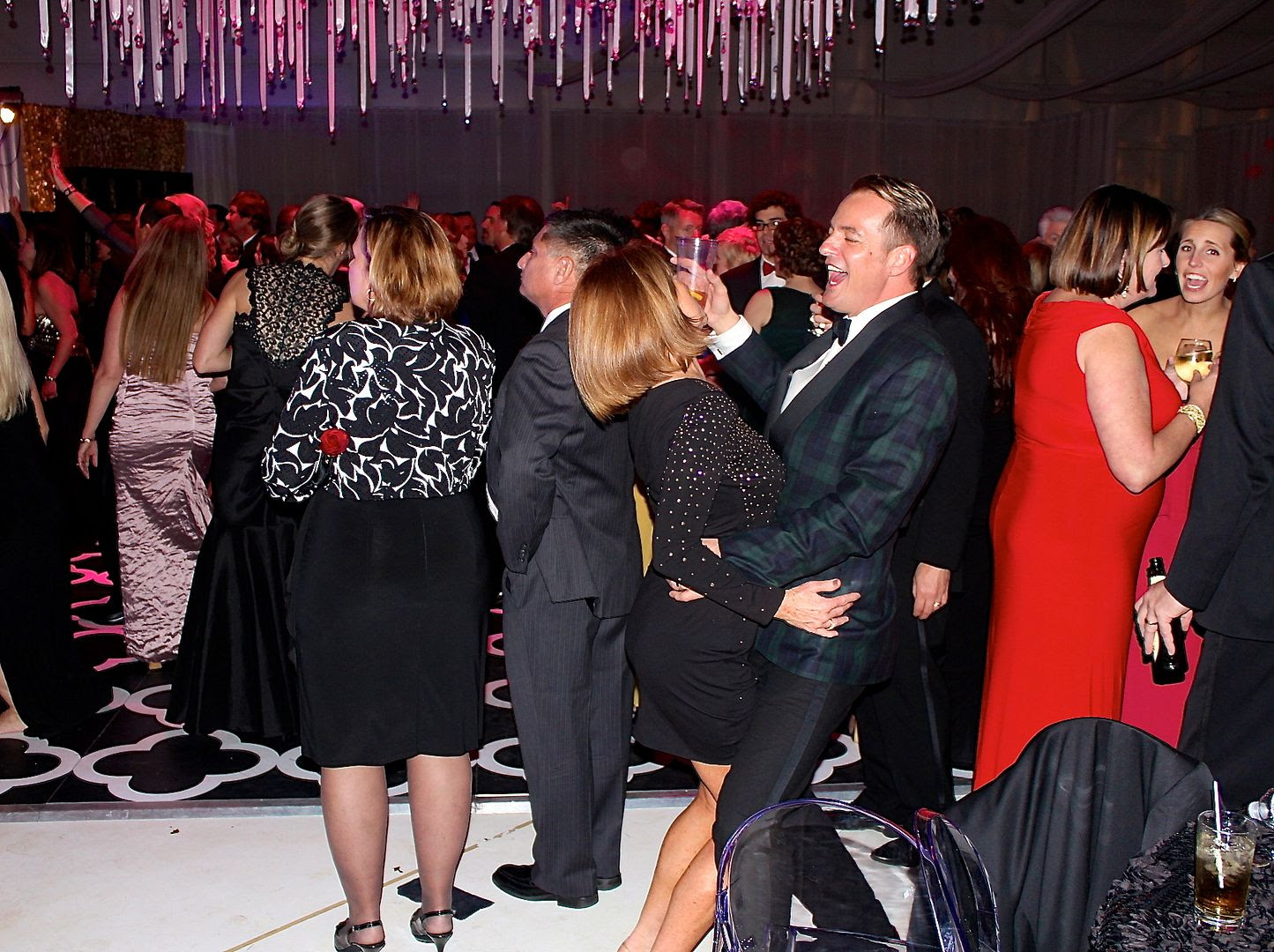 Susan Gsell & Frank Potter know how to party. Loving that plaid tux, Frank!
To see the rest of Jess's Event Photos on the Focus On The Coast Magazine page,
Click HERE.
SPRING FASHION PREVIEW
6th Annual
Wednesday March 12, 2014
@Cameron Art Museum
* The Fashion Preview event is headed into its 6th year!
* Presented by Wilmington Dermatology Center
* New Location, New Players, New Video, New Season!
Details coming soon…